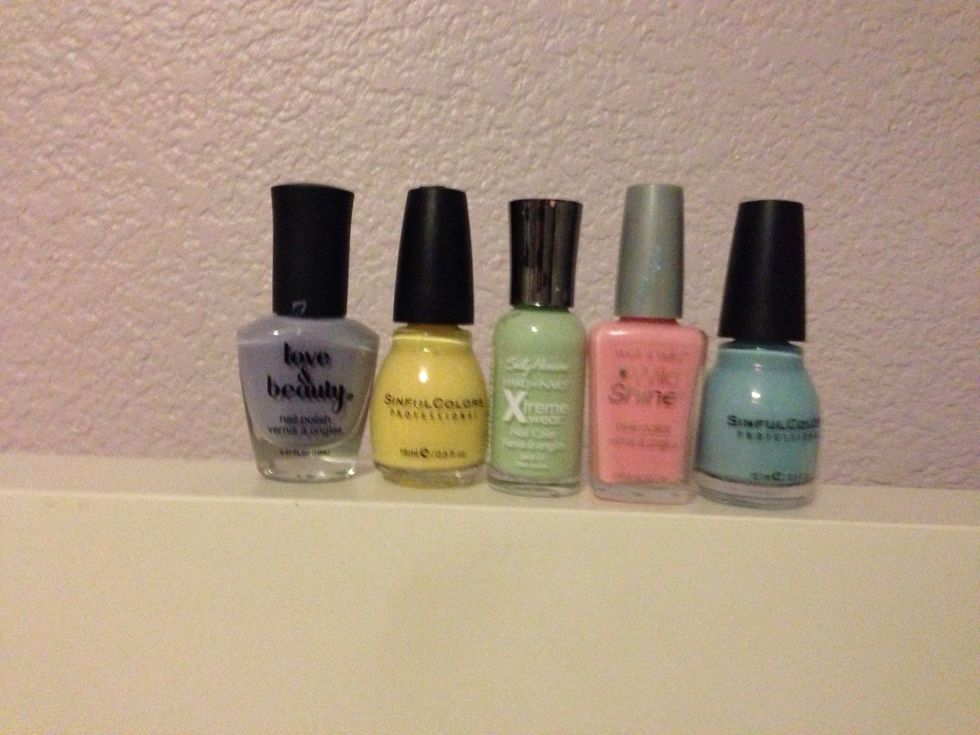 Pick five pastel colors
Paint your nails white so that the colors will be more vibrant!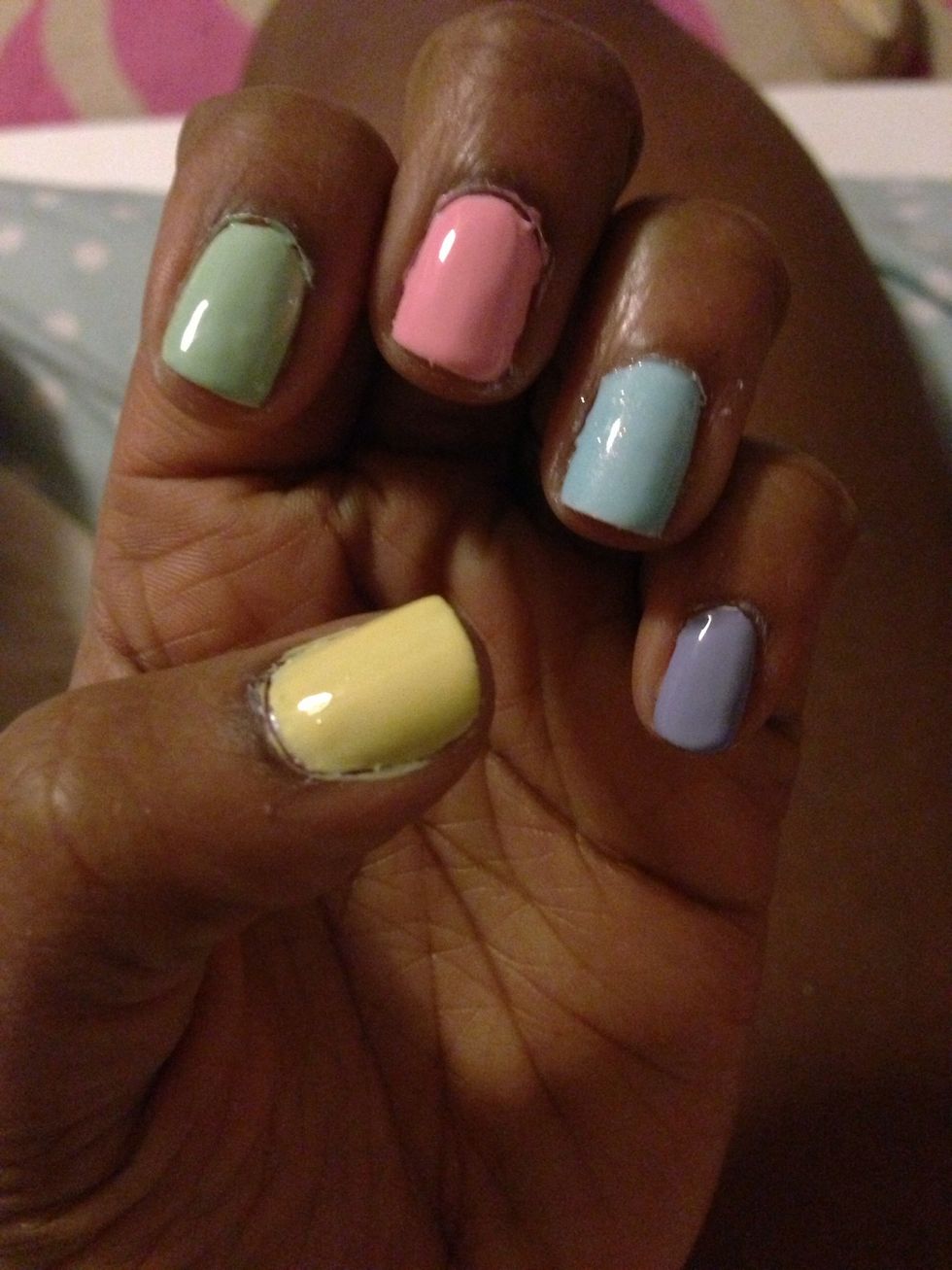 Now paint your nails in what ever order you would like!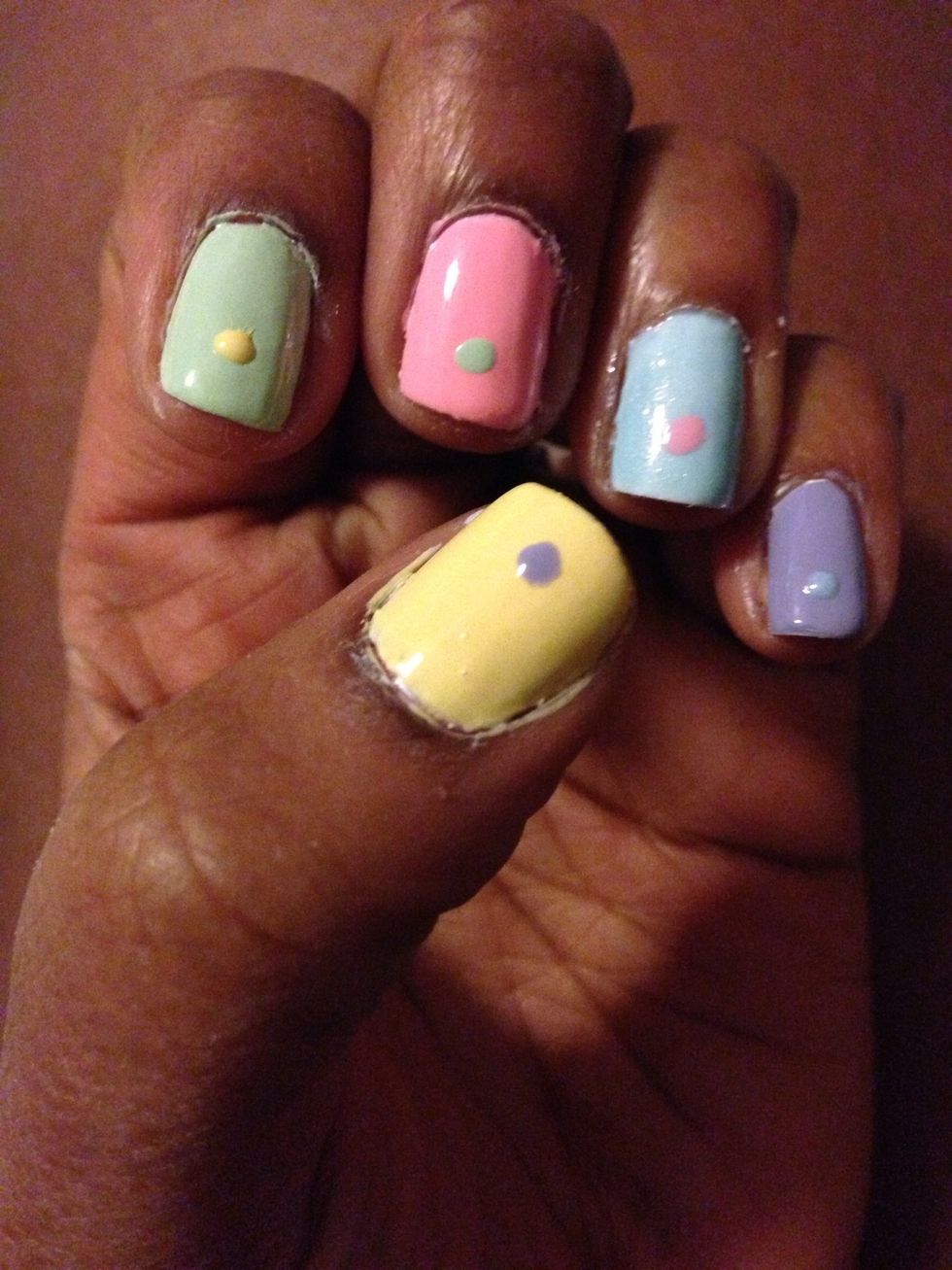 Start by putting a medium sized dot in the lower middle area of the nail.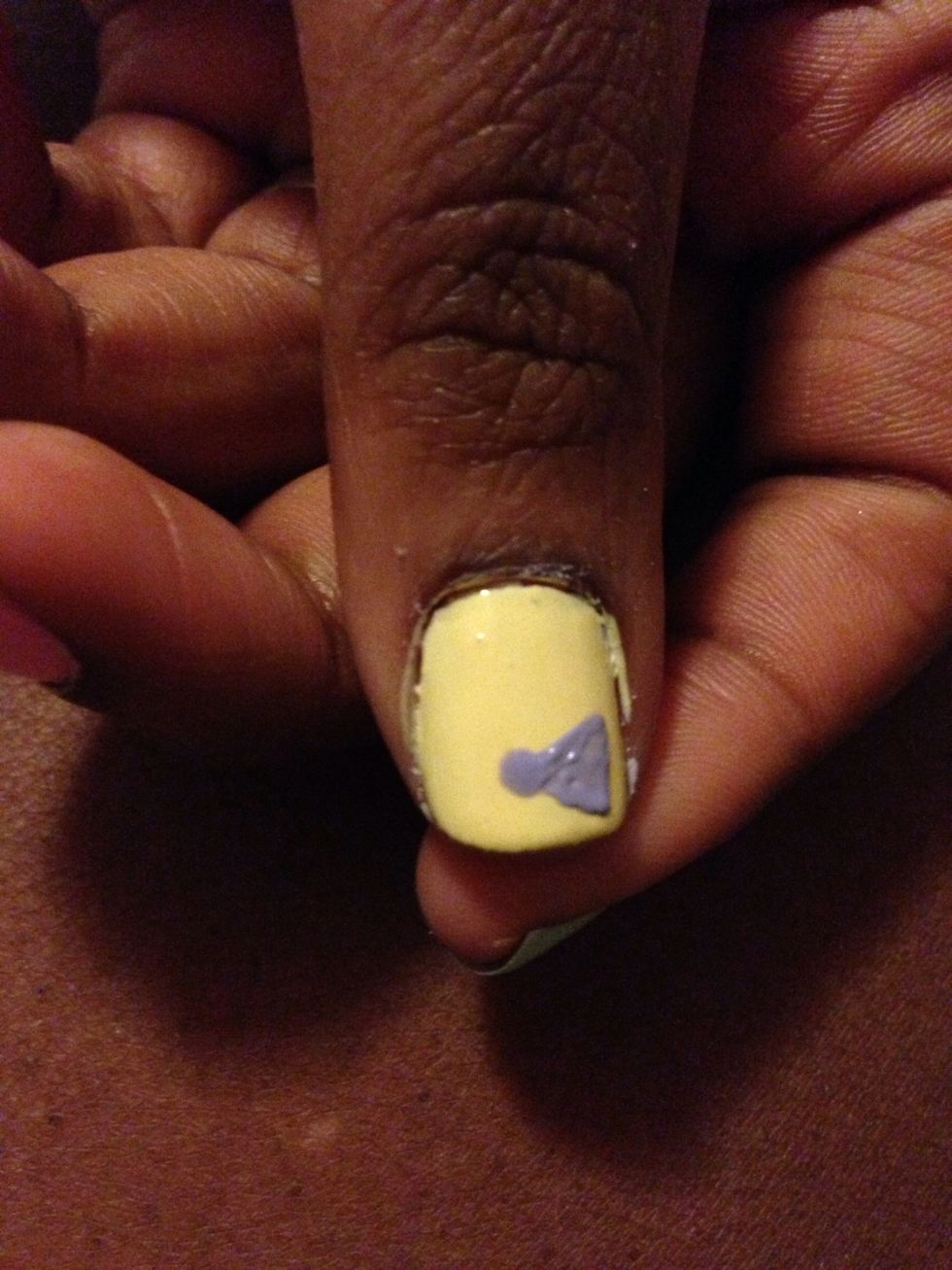 Now make a sideways triangle and connect it to the dot.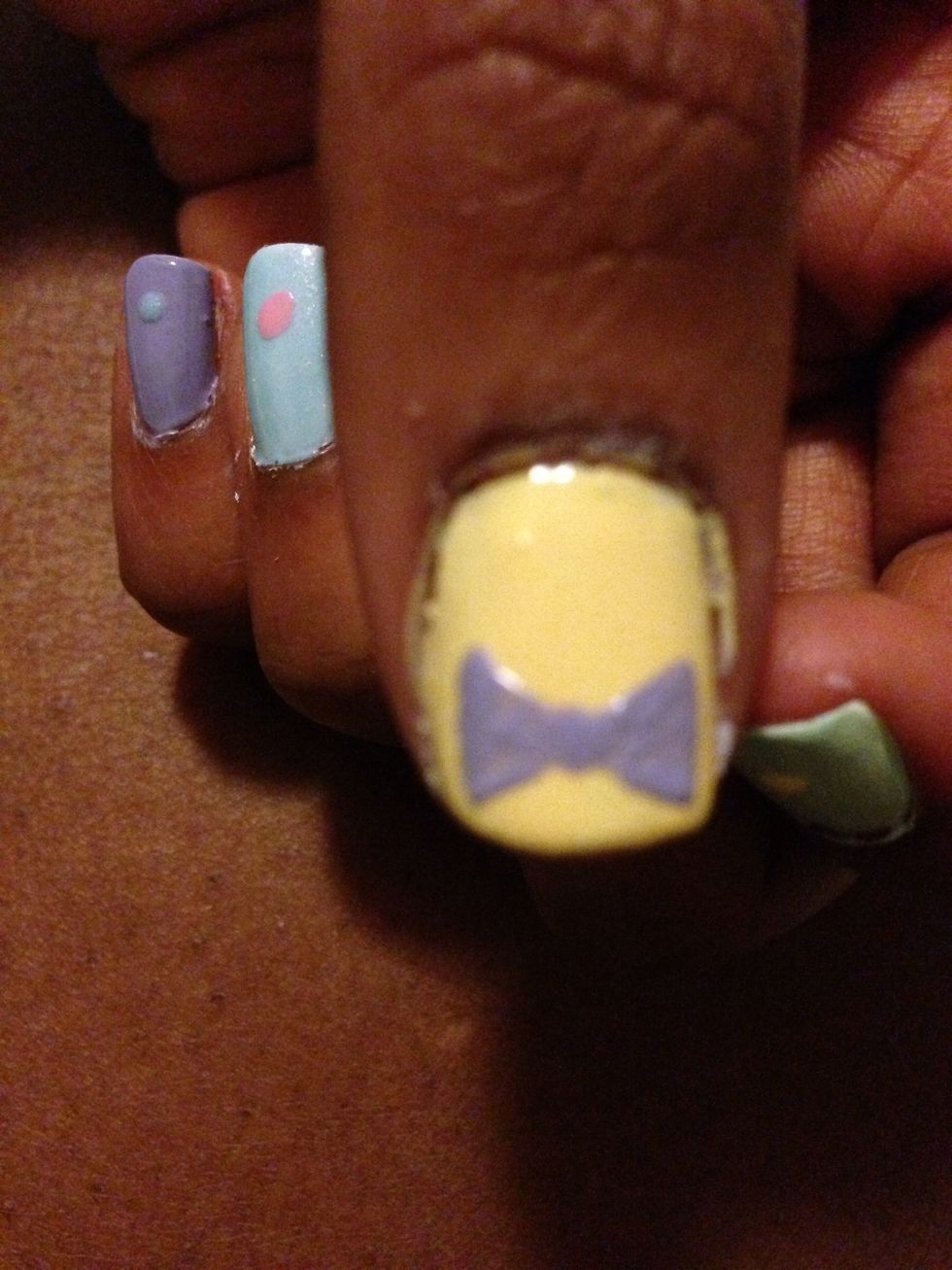 Repeat on the other side and the rest if the nails and you've got your bow!
Now add a top coat an let it dry! :)
I hope you enjoyed this guide follow me for more awesome guides like this! ☺
6.0 Six different nail polishes including white
1.0 Clear nail polish
1.0 Skinny nail art brush
Josie Jackson
Nail Art, Fashion tips, IMI (I made it ) and repeat! Let's have fun being creative together! Follow me on IG: josiesfashiondiaries ☺