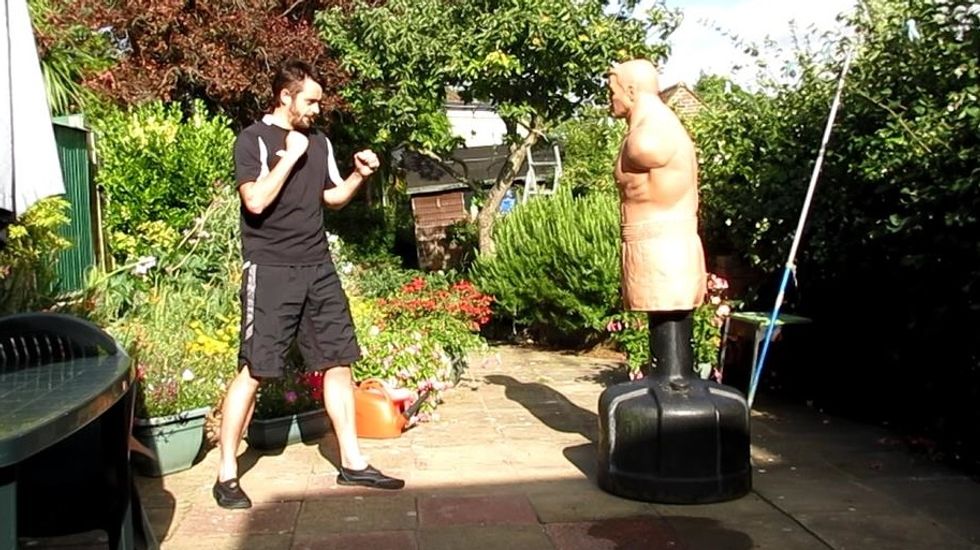 Take your fighting stance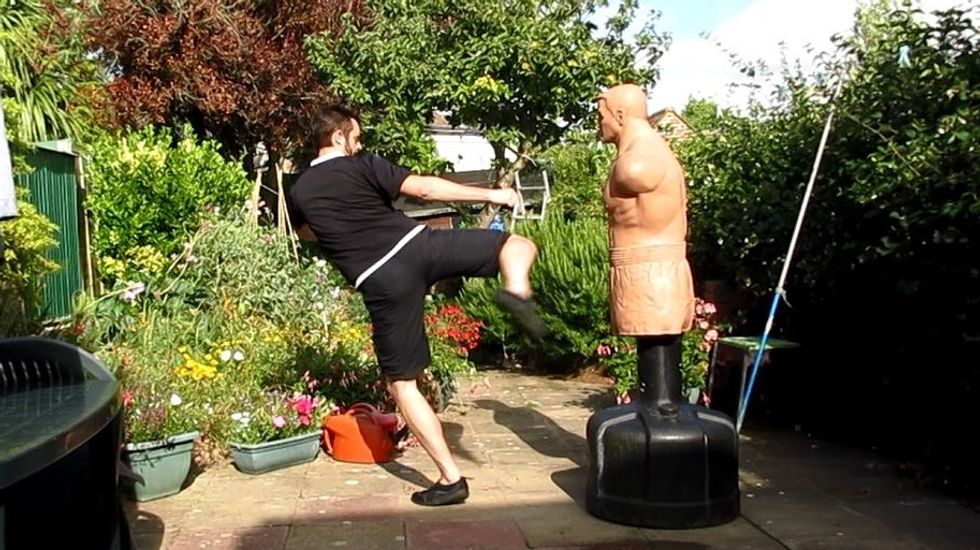 As you prepare to twist the foot into the kick, lift the standing heel. Your are on the ball on the foot at this stage to prevent wrenching of the knee. Keep the body buoyant and avoiding slouching.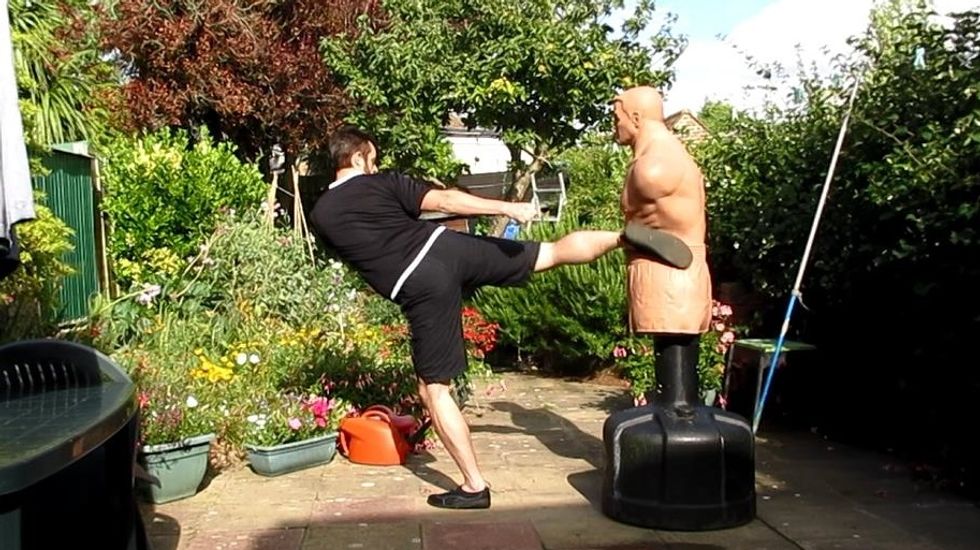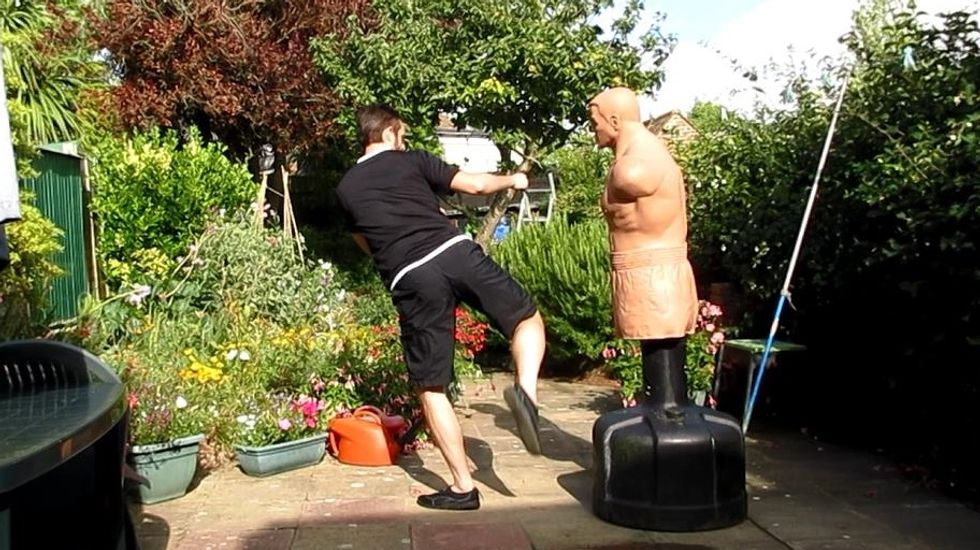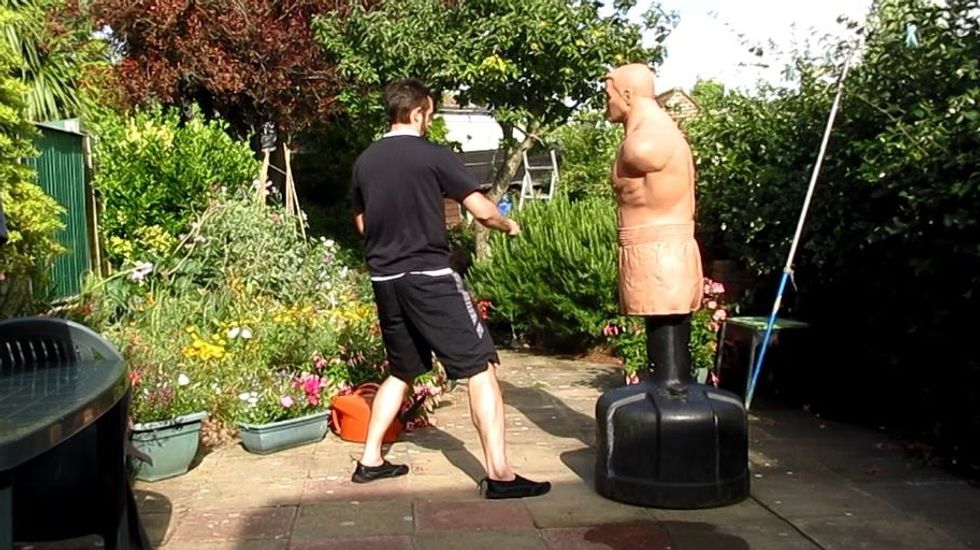 As both feet land to the ground make sure your weight is centred, the knees slightly bent and apart, and the chest is elevated. Once again, this posture automatically maximises balance, and posture.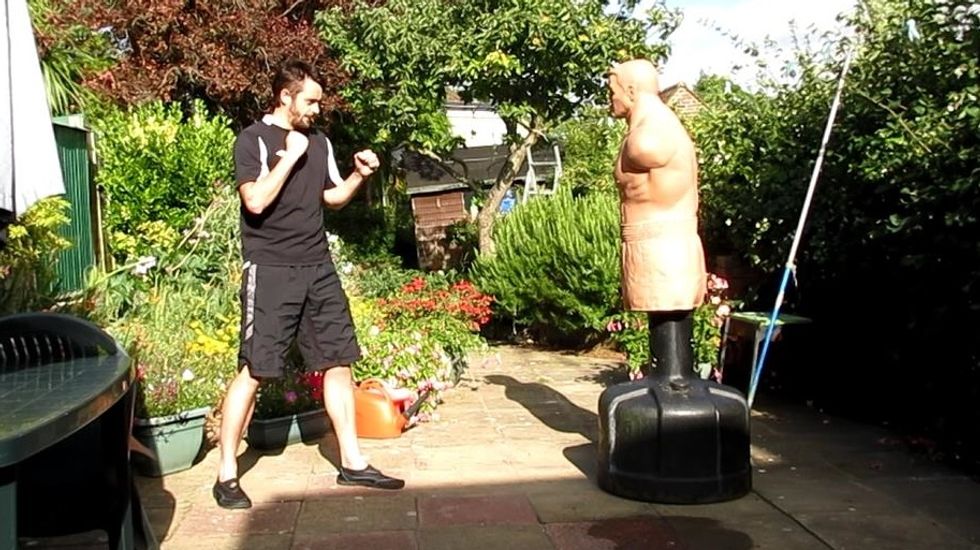 The stance = legs slightly apart, knees slightly bent, + chest held high (body is buoyant). This uses the principles of Yoga / Tai chi for maximum stability, maneuverability, and economy of motion.
The creator of this guide has not included tools