Gather your equipment.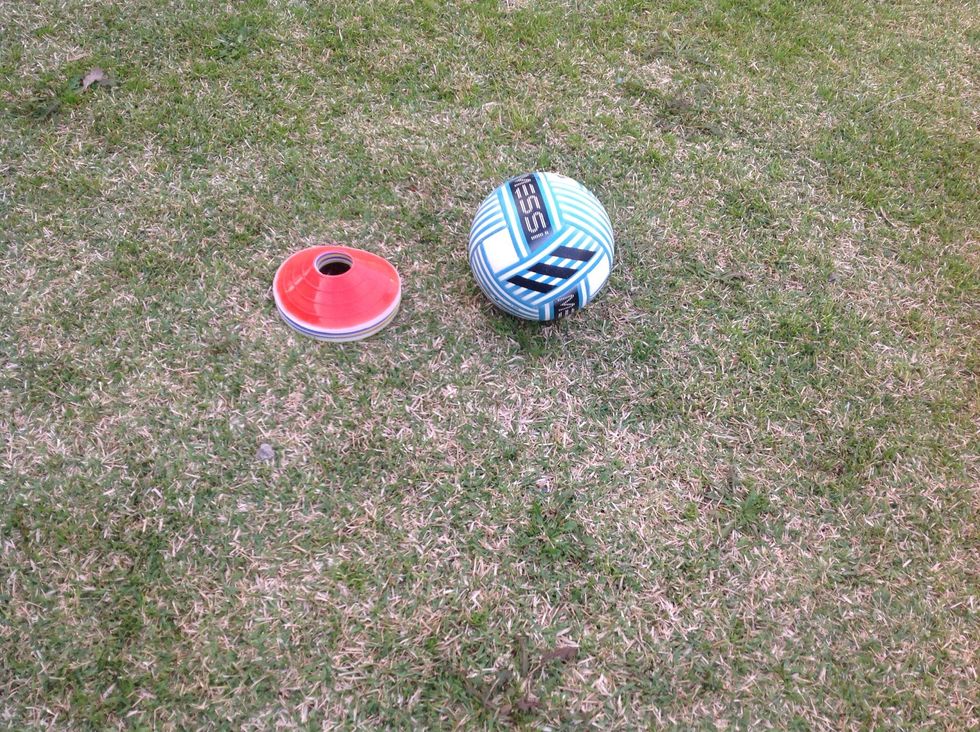 Set up your cones.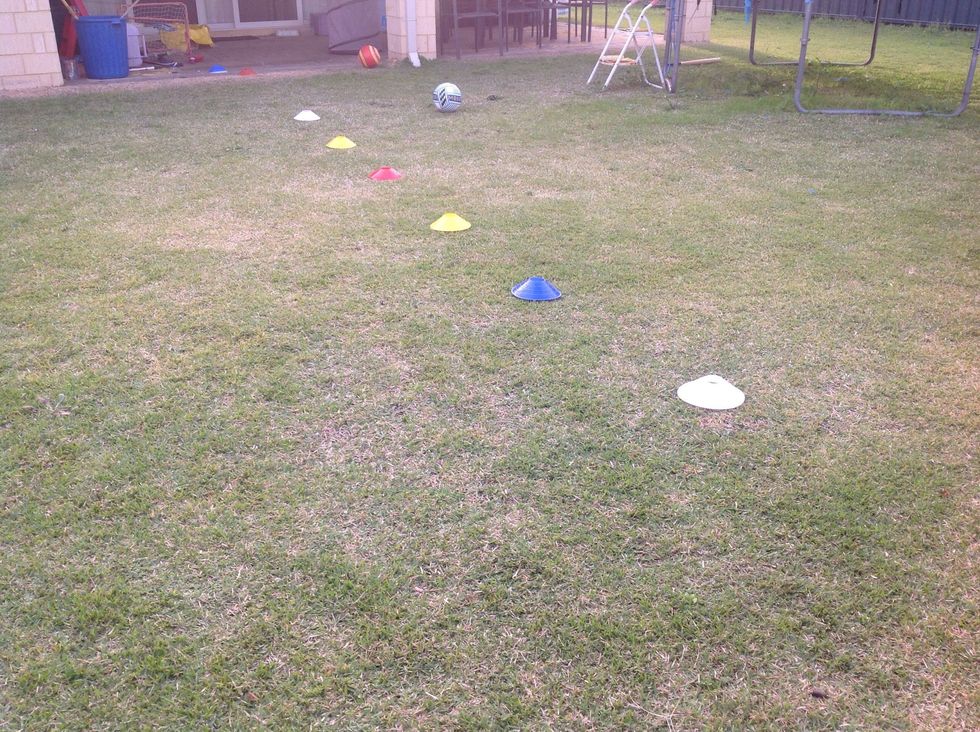 Side step through the cones to the end and then sprint to the last one. Repeat the other way.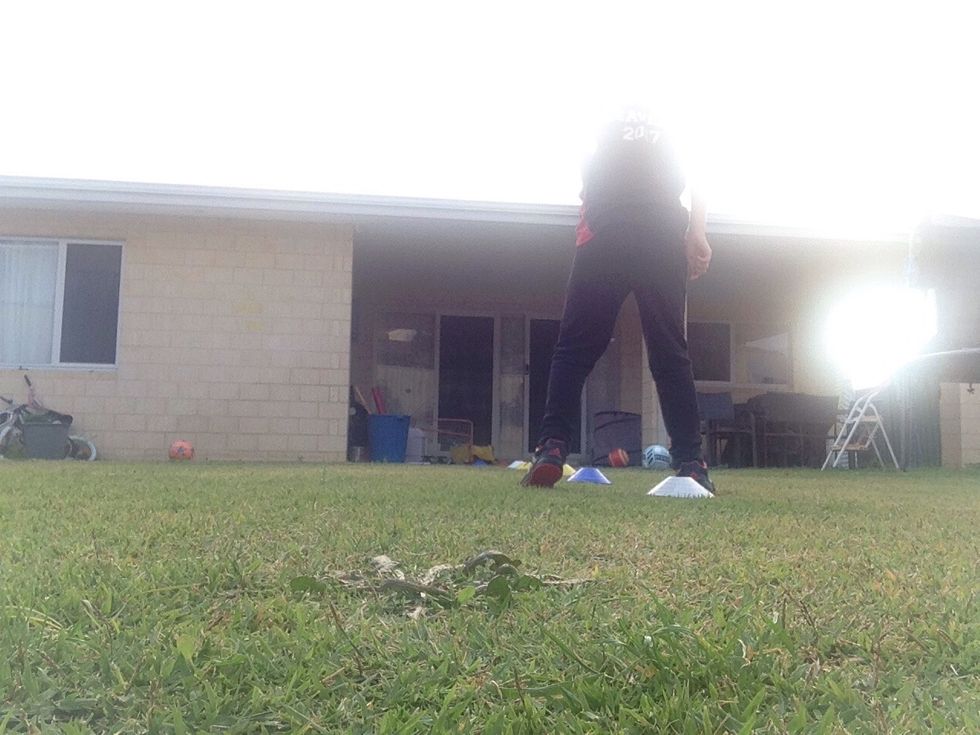 Now use your right foot to control the ball through the cones, with your right foot first and then use your left on the way back.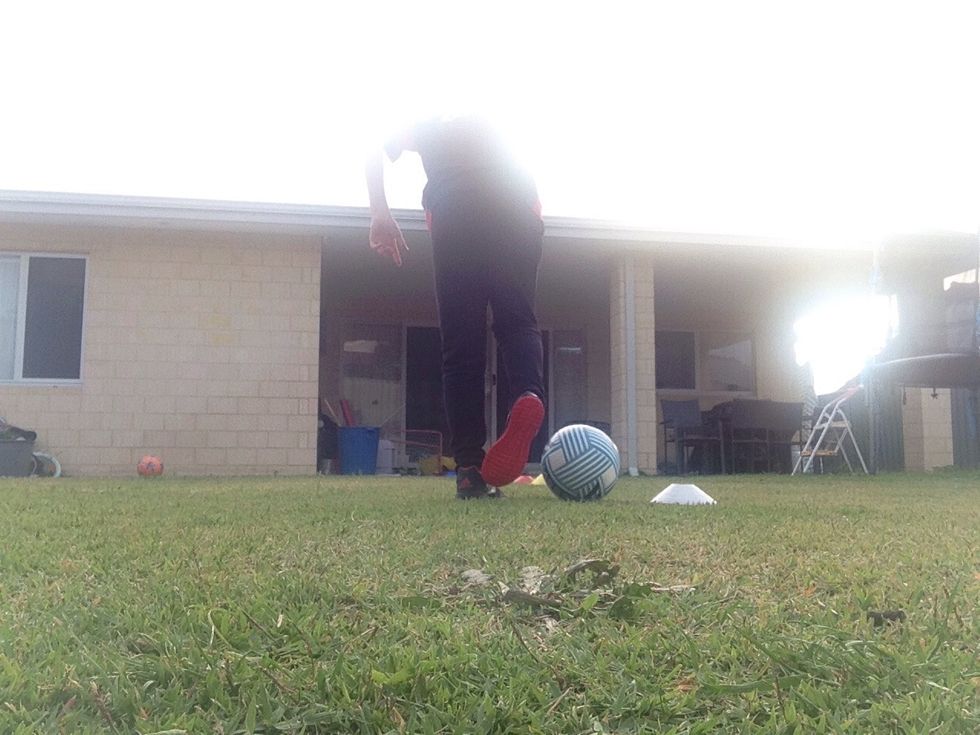 Make the cones so that they have reasonable spaces in between them.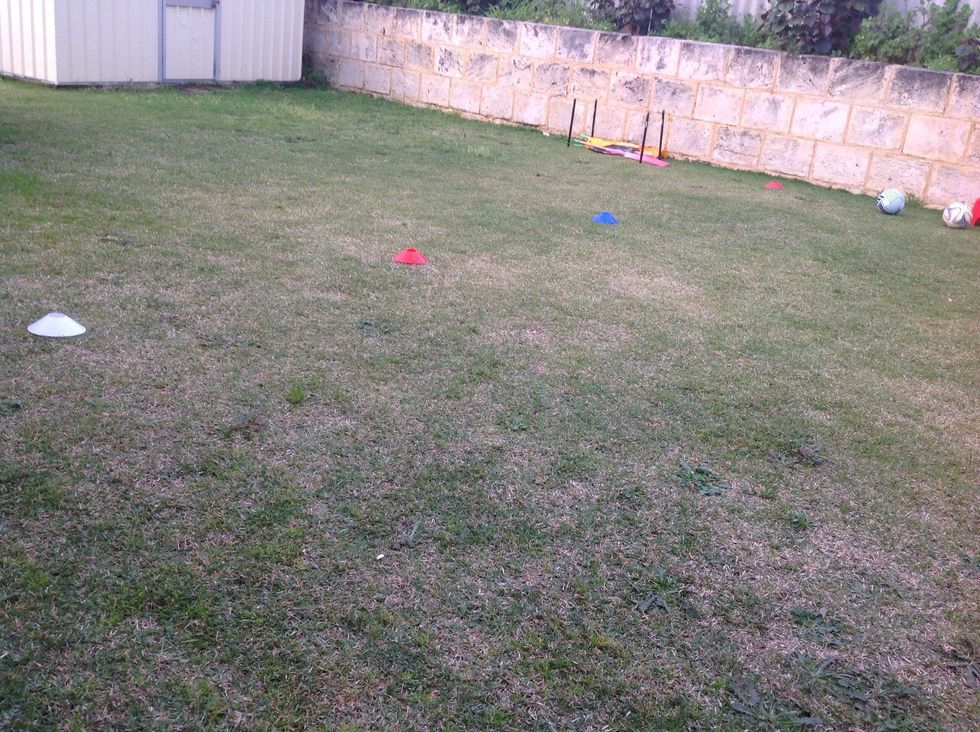 Run between the cones, from the first one, back, to the second one, back, etc.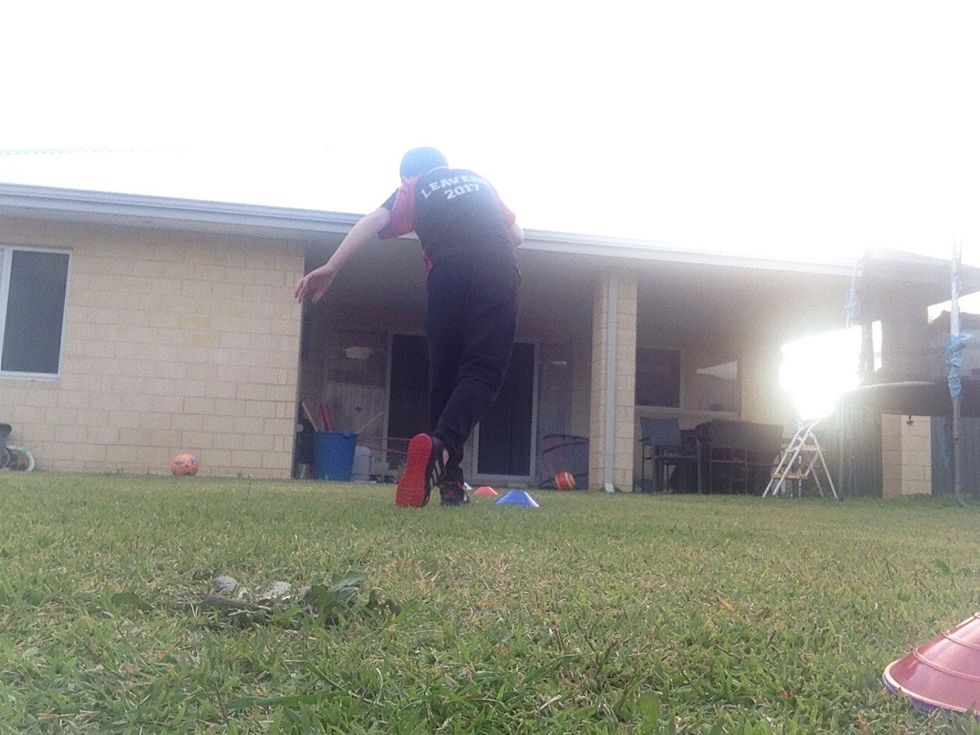 Now pack up all the cones so that you have a clear space.
8.0 Cones
1.0 Soccer ball
1.0 Large flat grass area