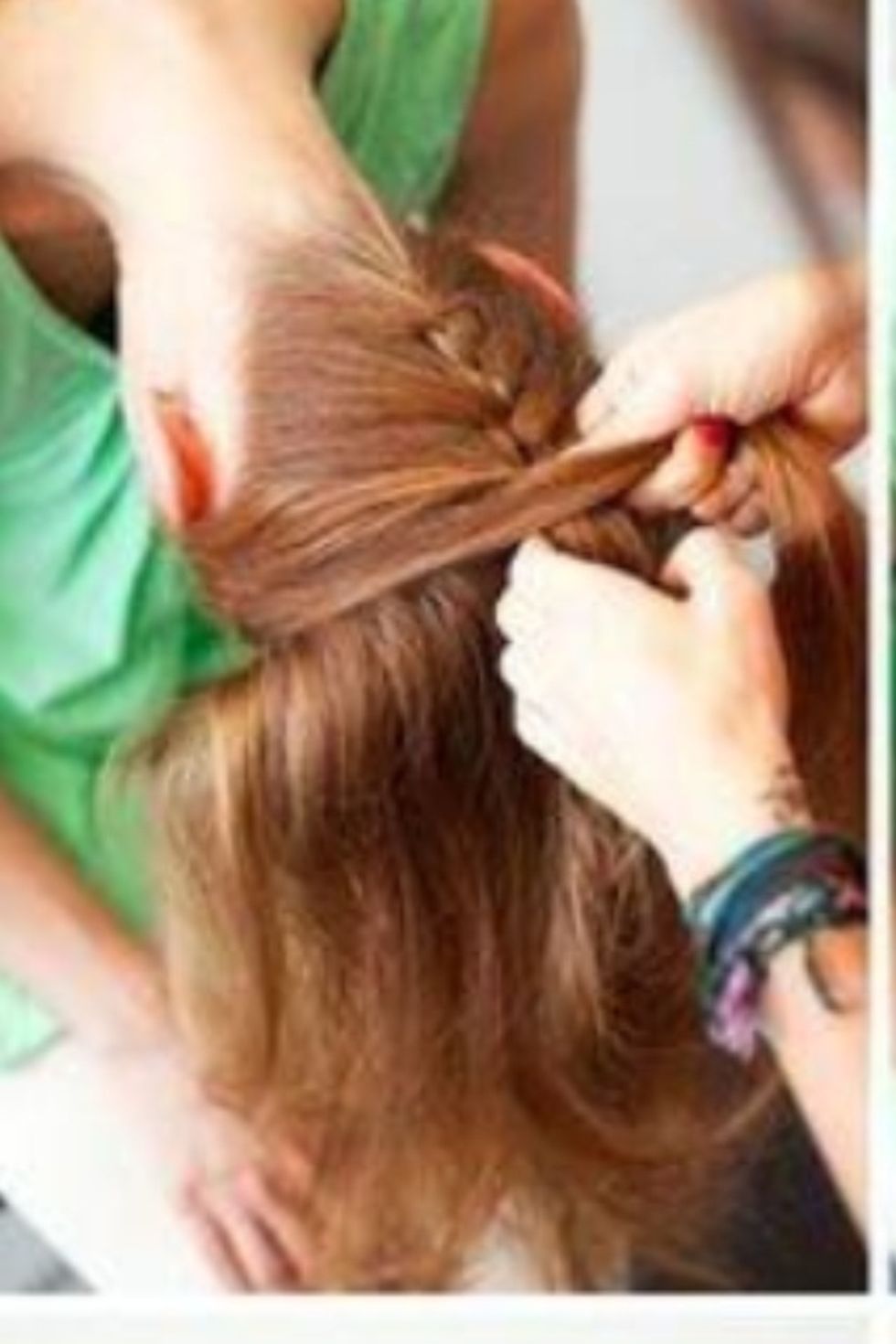 Brush out hair. Flip head over and start French braiding.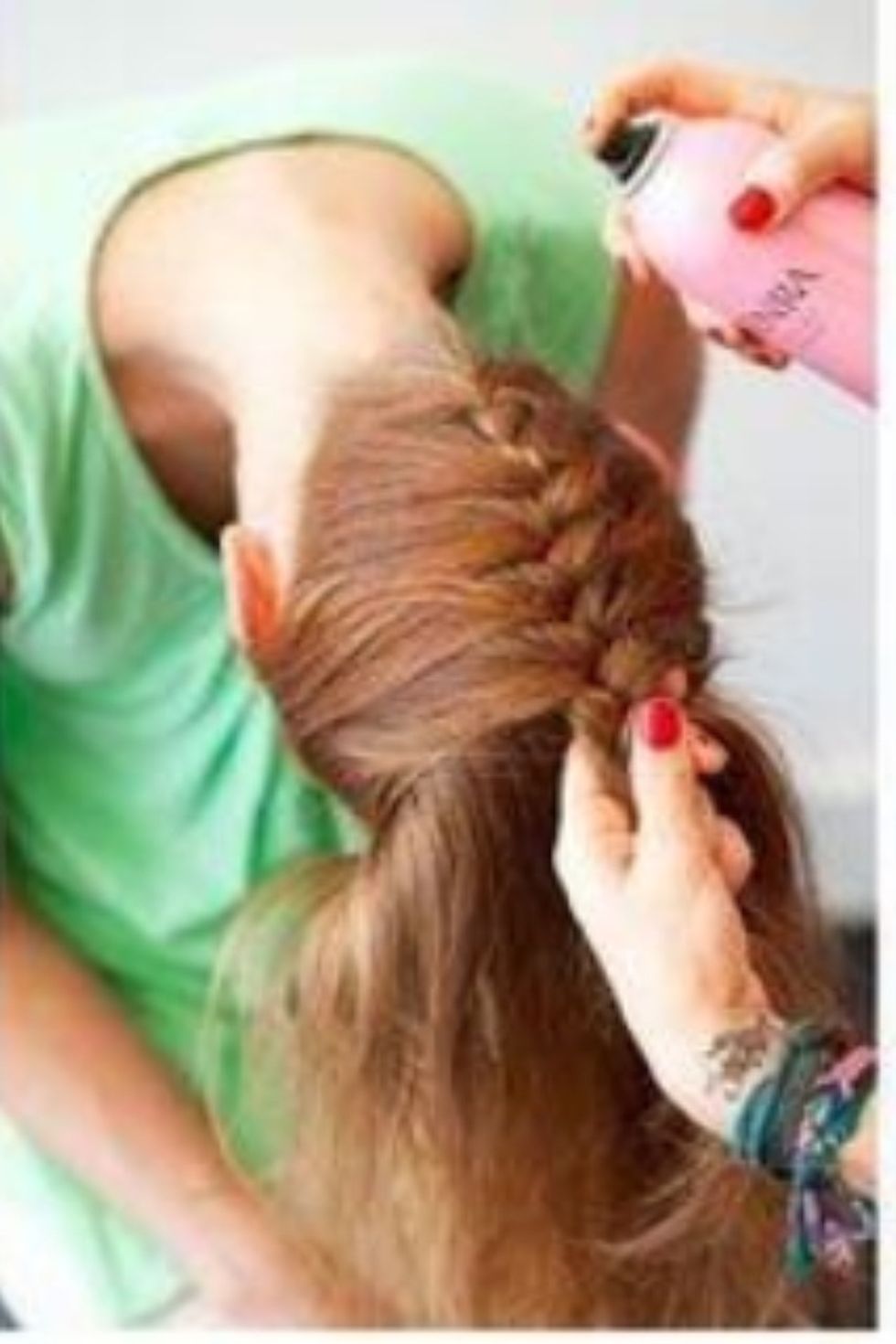 Keep braiding till you get to about the top of the head. Or until you want to. Spray hairspray throughout the hair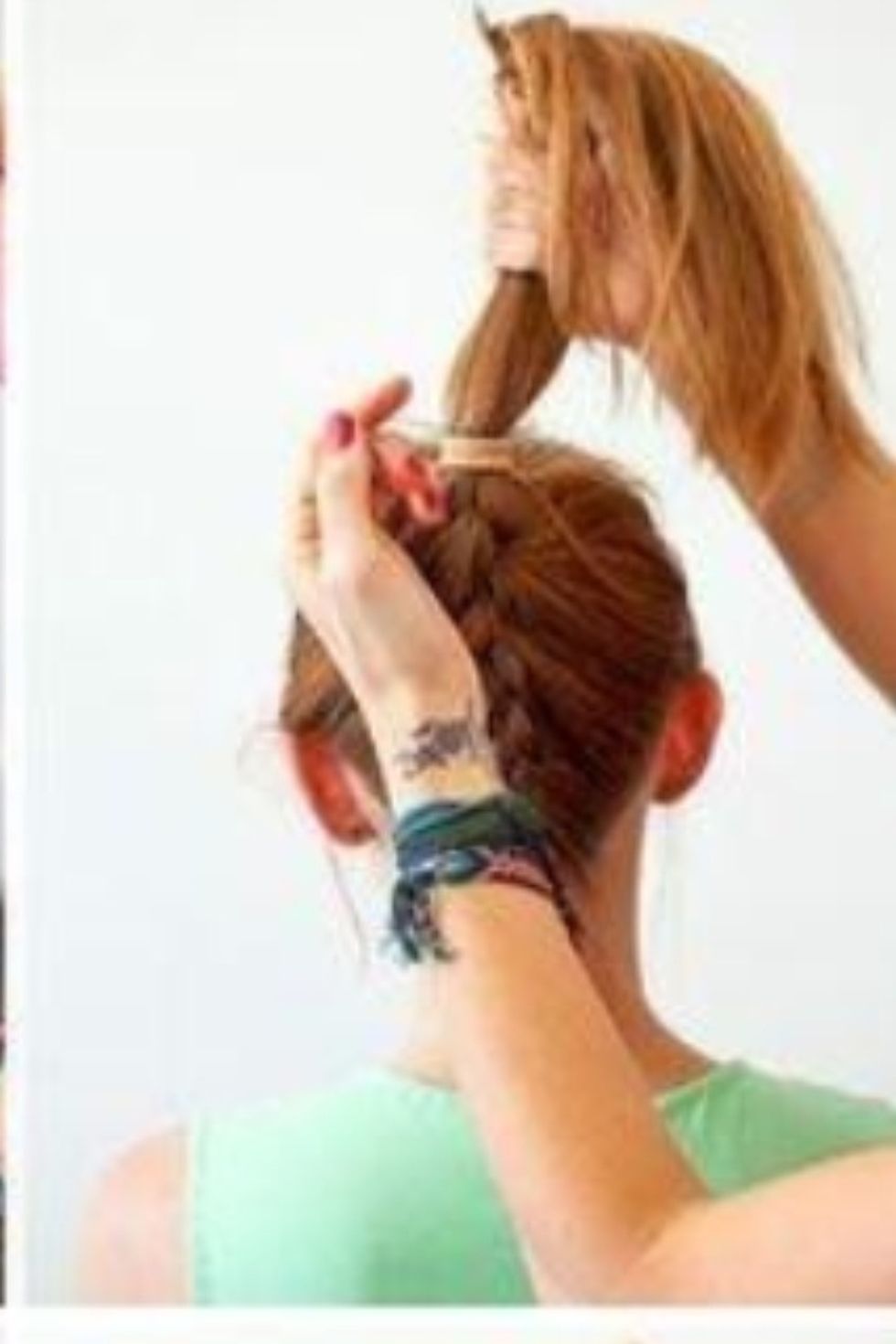 One you reach the top rap hair into a hair tie
Then put into a bun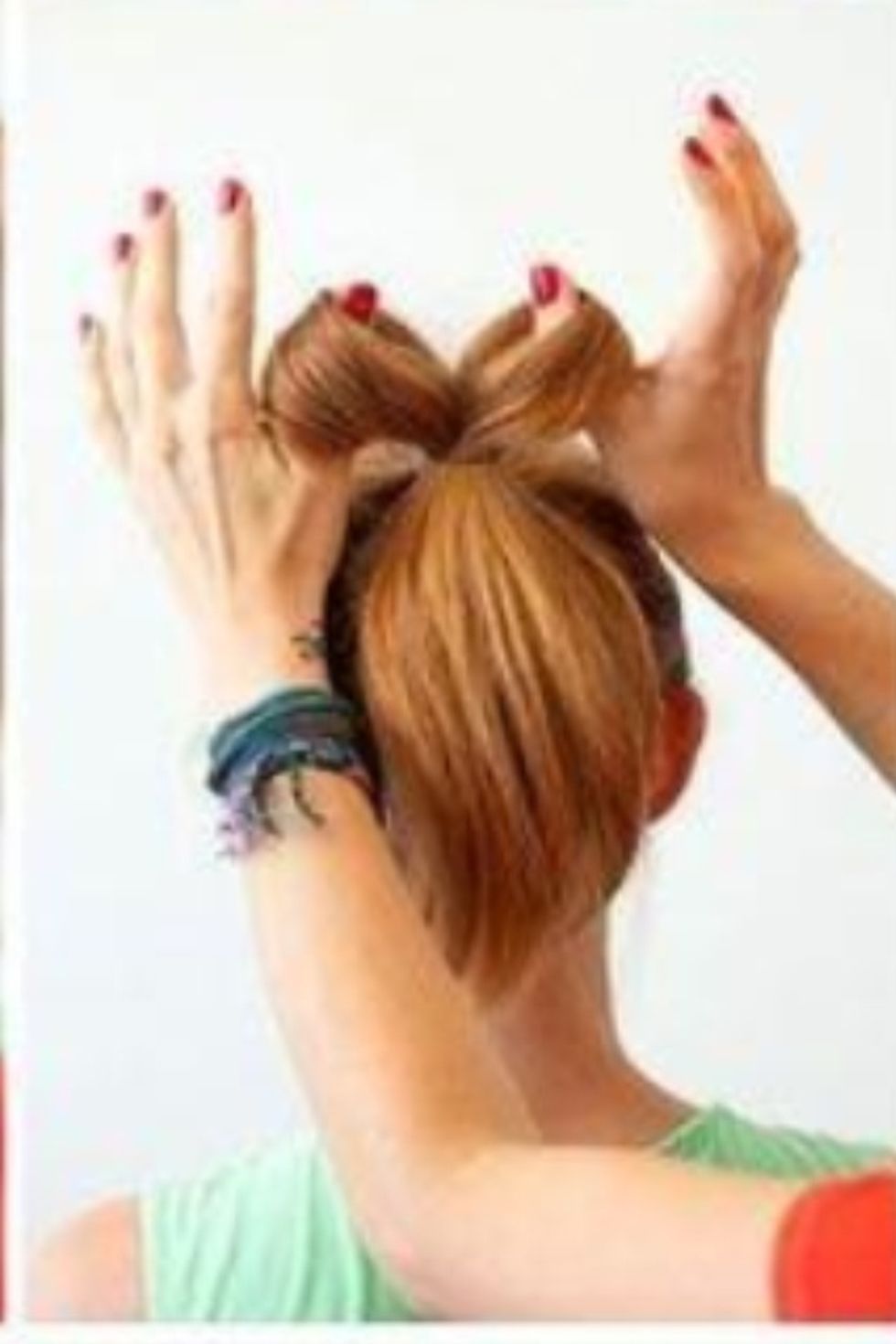 One your hair is in a bun separate it from the middle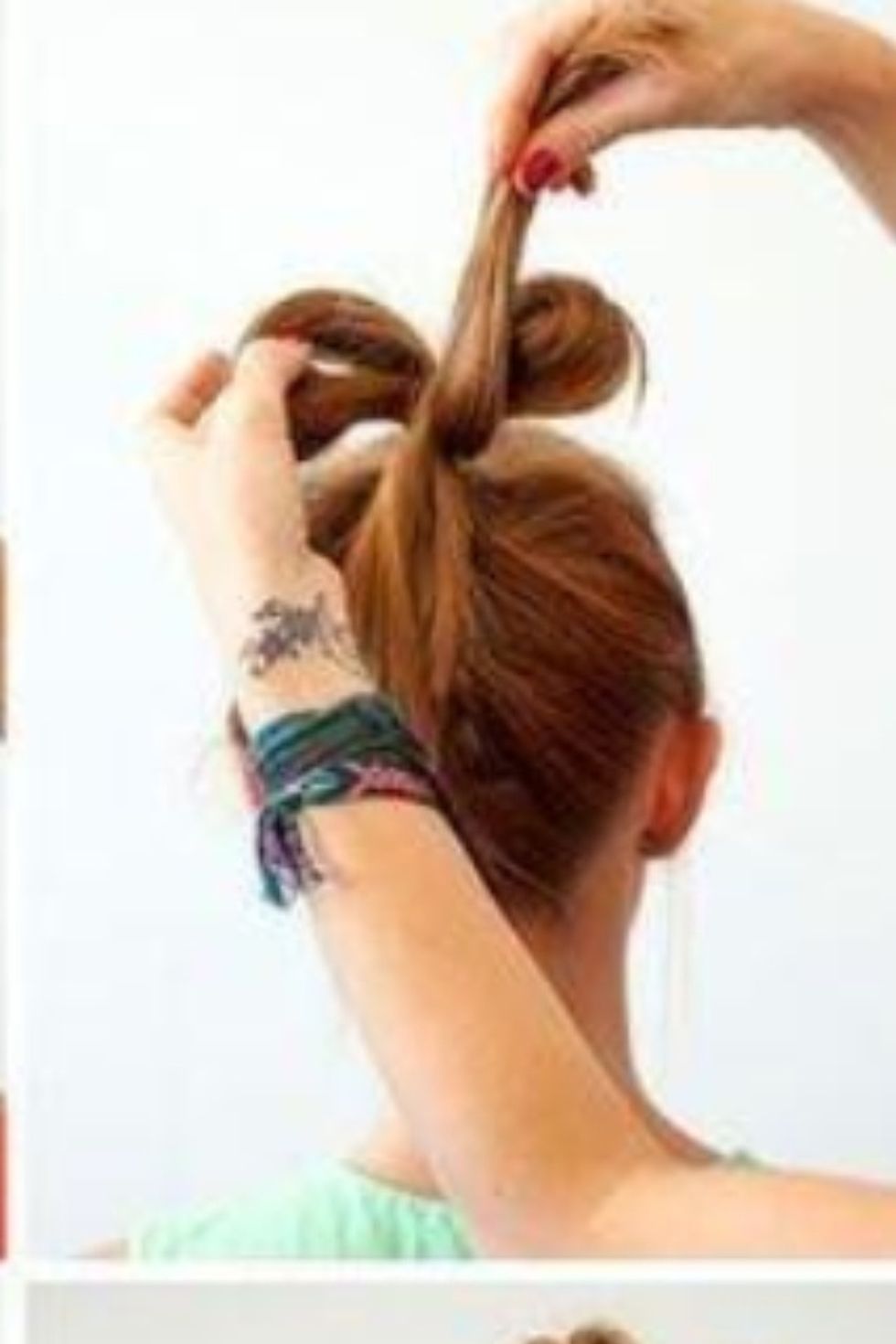 Rap the extra hair around it.
Pining it at the bottom
Hair brush
Hair spray
Comb
Hair tie
Hair pins