An Ollie is a skateboard trick for beginners that requires four easy steps: the snap, slide, jump and landing. Mastering this trick opens many doors to learning harder and more intricate tricks.
Body stance is also important when learning to Ollie. The whole body must be parallel to the board and shoulders kept still. The back should be straight and the knees slightly bent.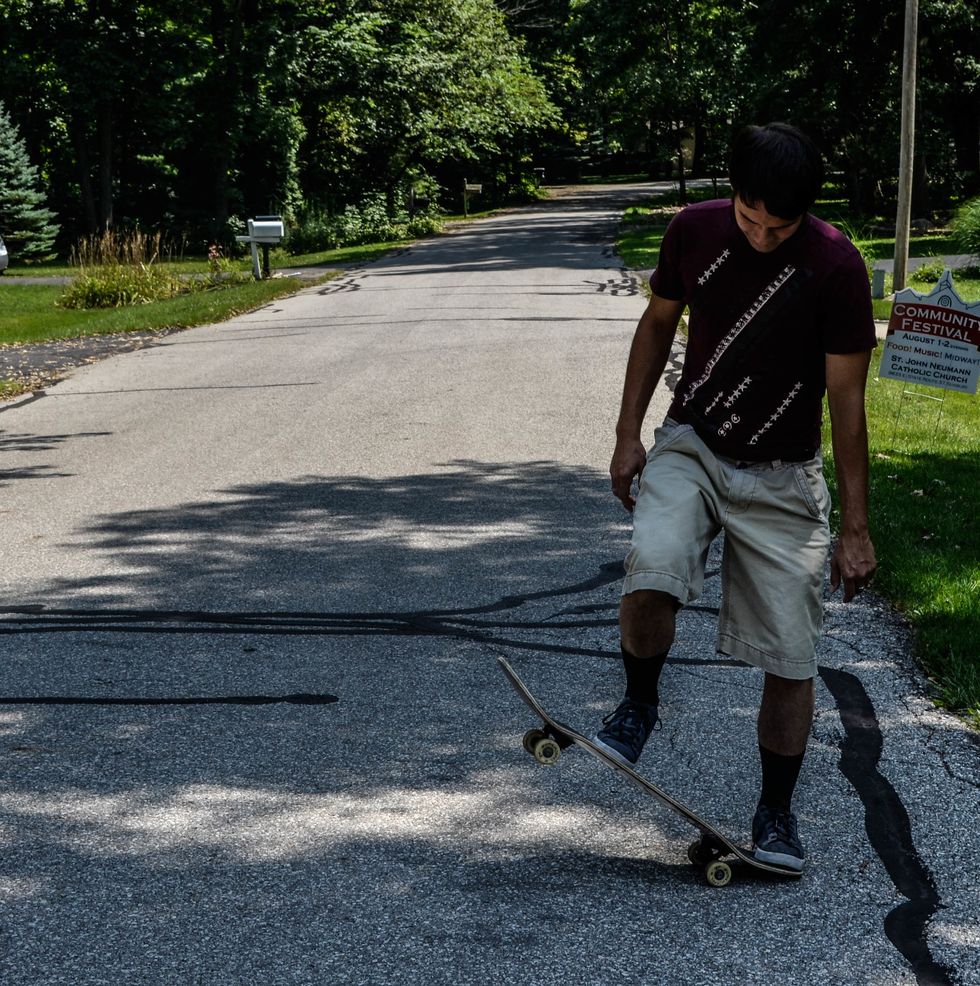 "The snap" is the first step to the Ollie. Once in the correct stance, take the back foot and stop down on the tail. Applying the correct amount of pressure will reward with a snapping sound.
Common problems with the first step are not committing and falling off the board in the process of the snap. Under commitment is a scary thing and should try to be avoided at all cost.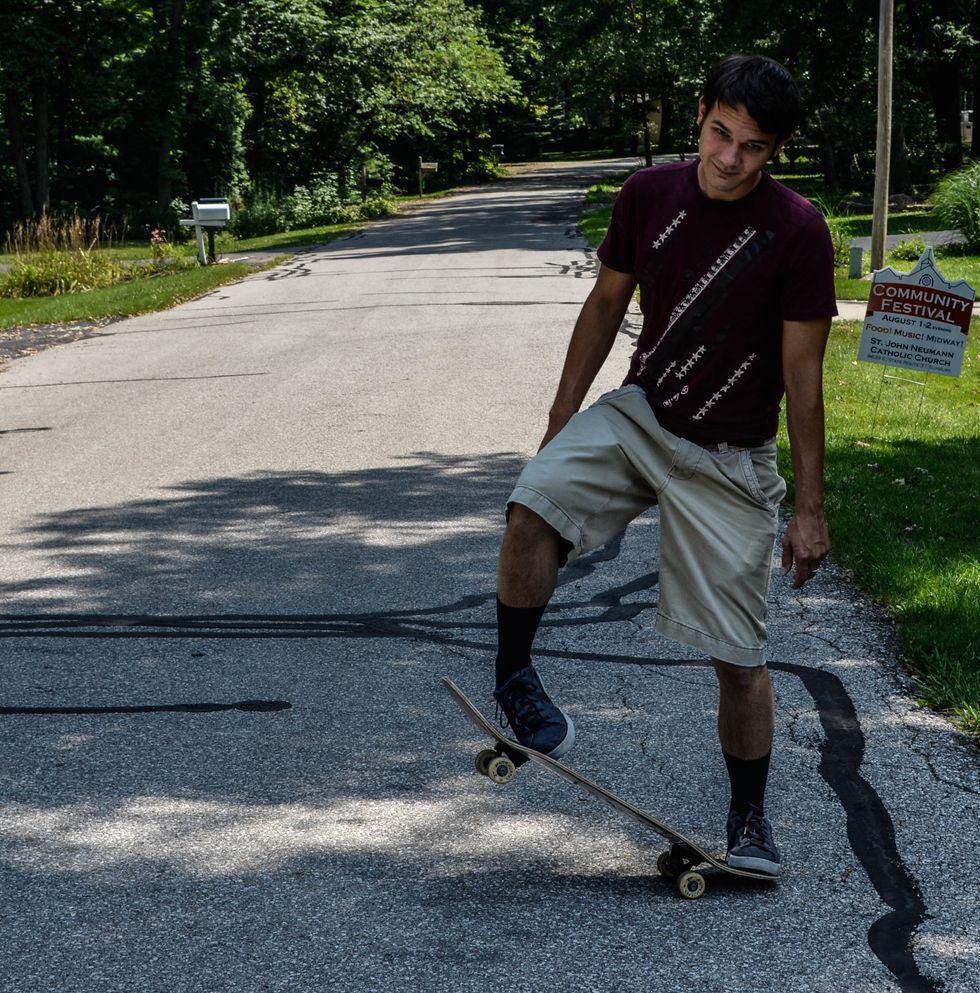 "The slide" is the second step to performing an Ollie. As soon as the snap is heard the front foot should slide from the middle of the board to the front bolts in a smooth manner.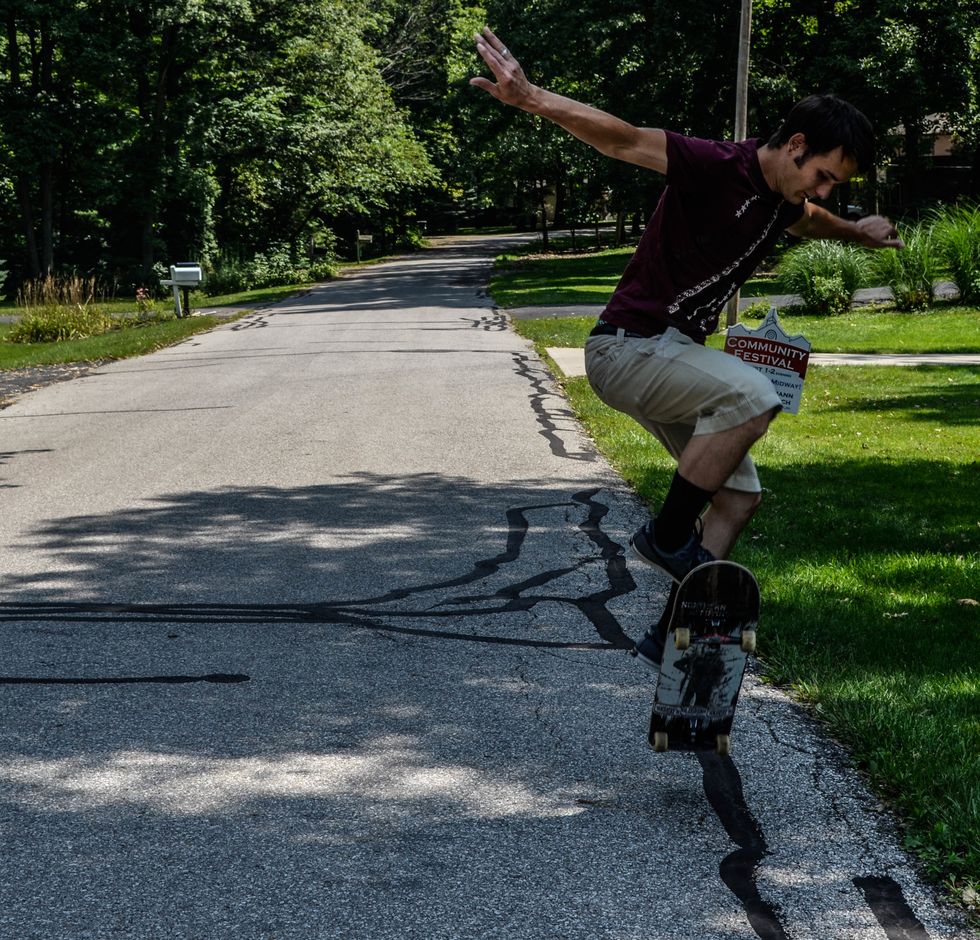 "The jump" is the third step to the Ollie. With the tail hitting the ground and the front foot moving forward, a jumping motion is needed to make the board lift from the ground.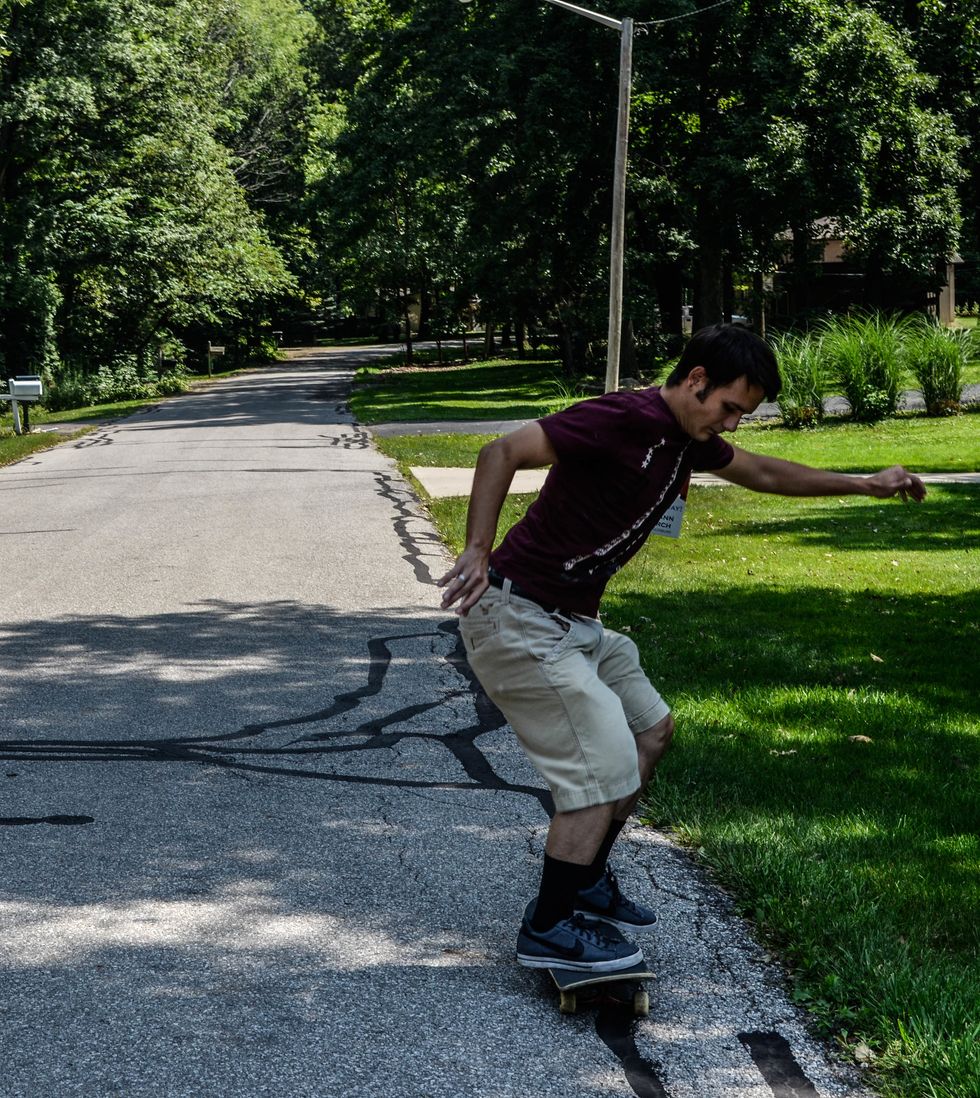 "The landing" is the final step of the Ollie. When the board gets to its highest point begin to straighten the knees and push the board down confidently. All four wheels should touch the ground.
Once the landing is solid, you have completed the Ollie! Trying the Ollie on carpet or grass could be a good idea in the beginning before you completely master the trick.
When you master it, then you can try it on asphalt or concrete. Although this seems to be a difficult trick, it is the foundation that must be built in order to perform other more intricate tricks.
"How to Do an Ollie." Howcast. N.p., n.d. Web. 14 July 2014. "Ollie Trick Tip." Ollie Trick Tip, Learn How to Ollie. N.p., n.d. Web. 15 July 2014.