Do an iMessage Prank All iPhone Owners Should Know
16
In this tutorial we will show you how to do an iMessage prank to make your friends think you typing them a message.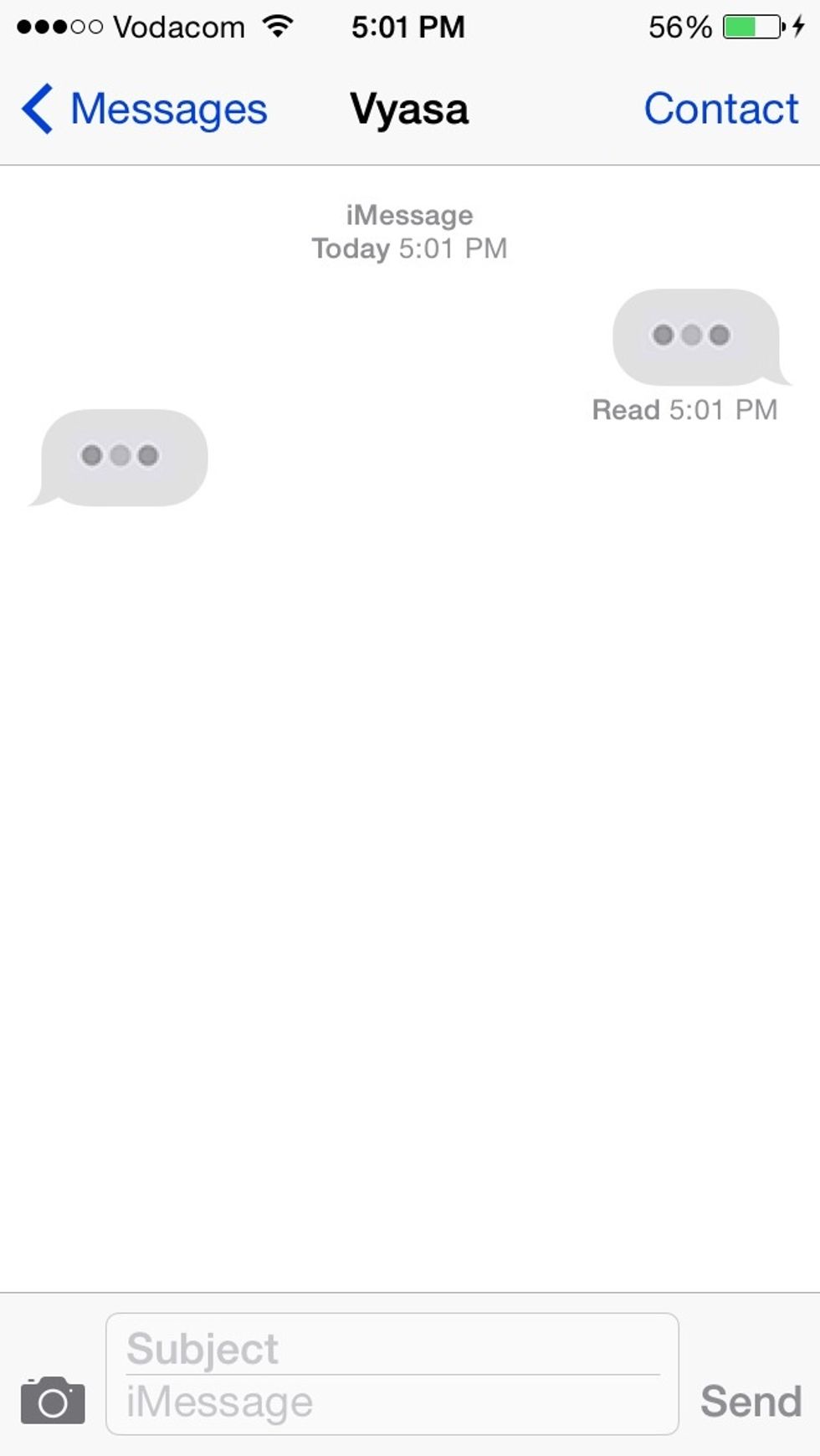 This is what they will see. In iMessage you will see the picture animating so you will see the dots flashing.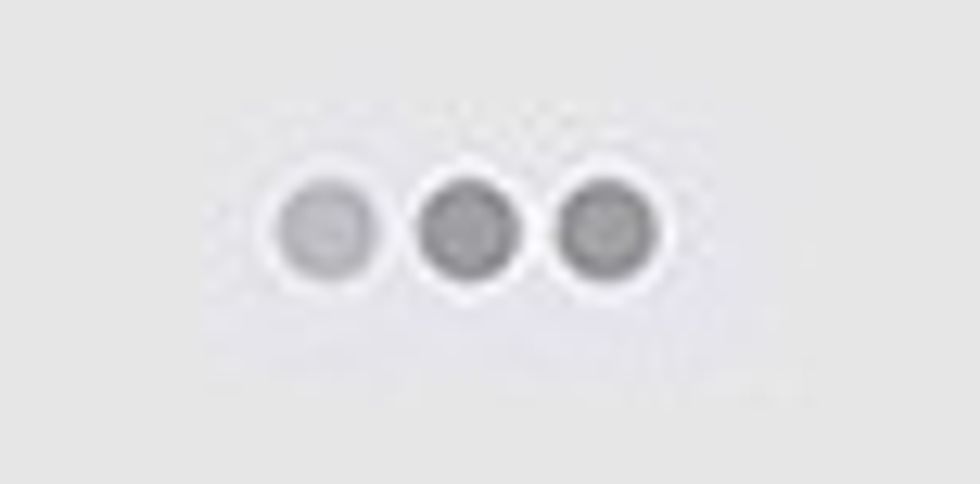 Double tap the image above and then press and hold it and tap save image. The image will be saved in your gallery.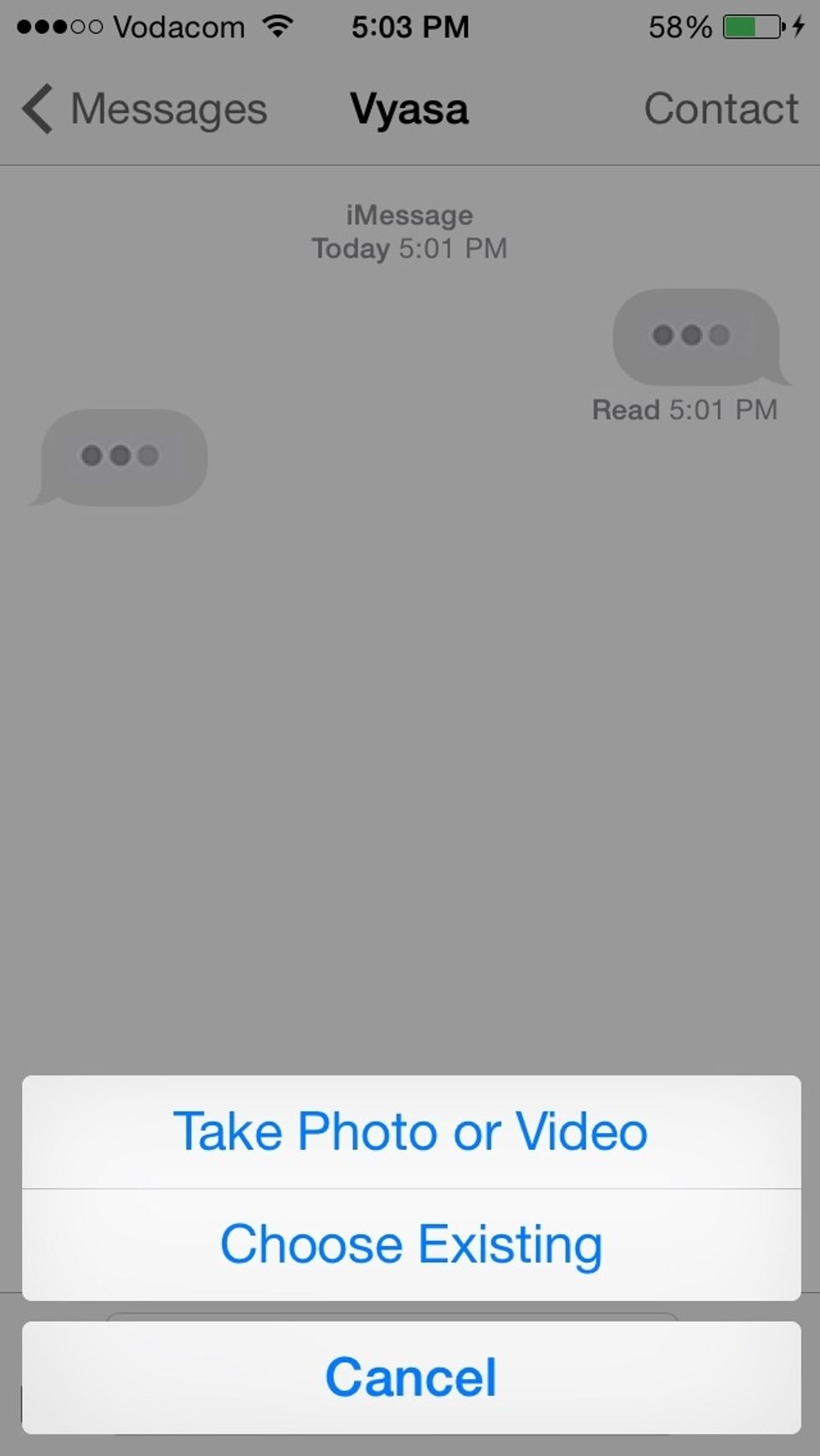 In iMessage go the the person you want to message and tap choose existing photo. Then find that photo you just saved and send it to them.
They will think you typing a message and will wait for a response meanwhile it is the picture you sent to them.
Please like this tutorial and follow us.
Ios In&Out
We will show you how to master iOS in and out and show you every feature and hidden feature.