We all went a little nuts over Christmas, myself included. This is a simpler/easier version of an earlier guide I made, to help us ease back into shape together.
14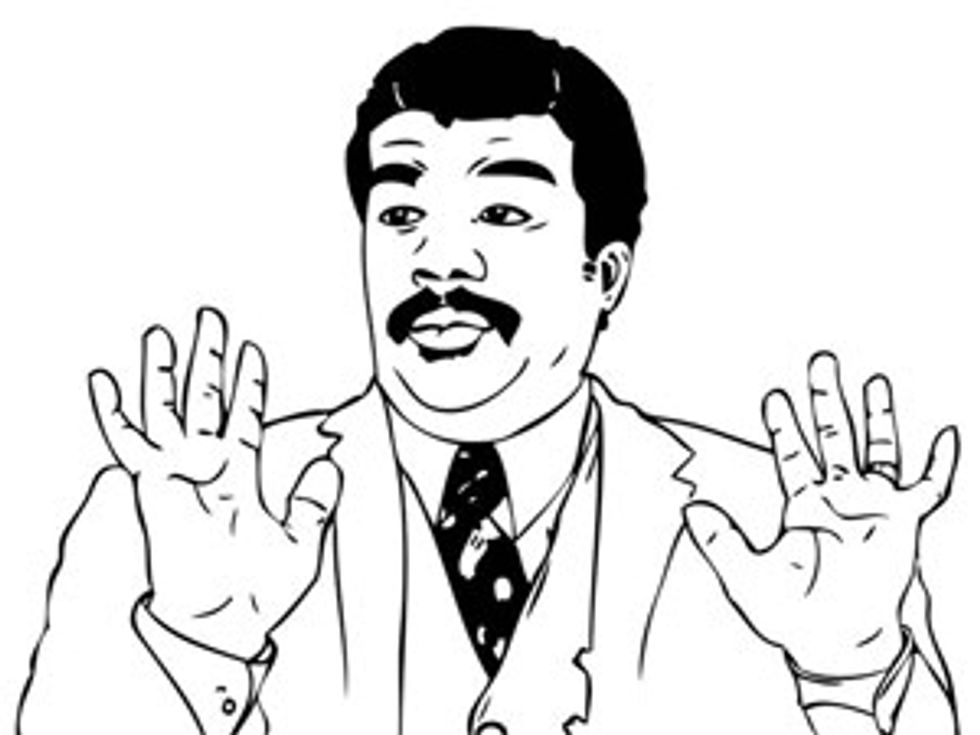 Ask a physician before starting this, and any of my other workout guides and plans. I am not responsible for the death, injury or discomfort caused to anyone by using this guide. Use at your own risk.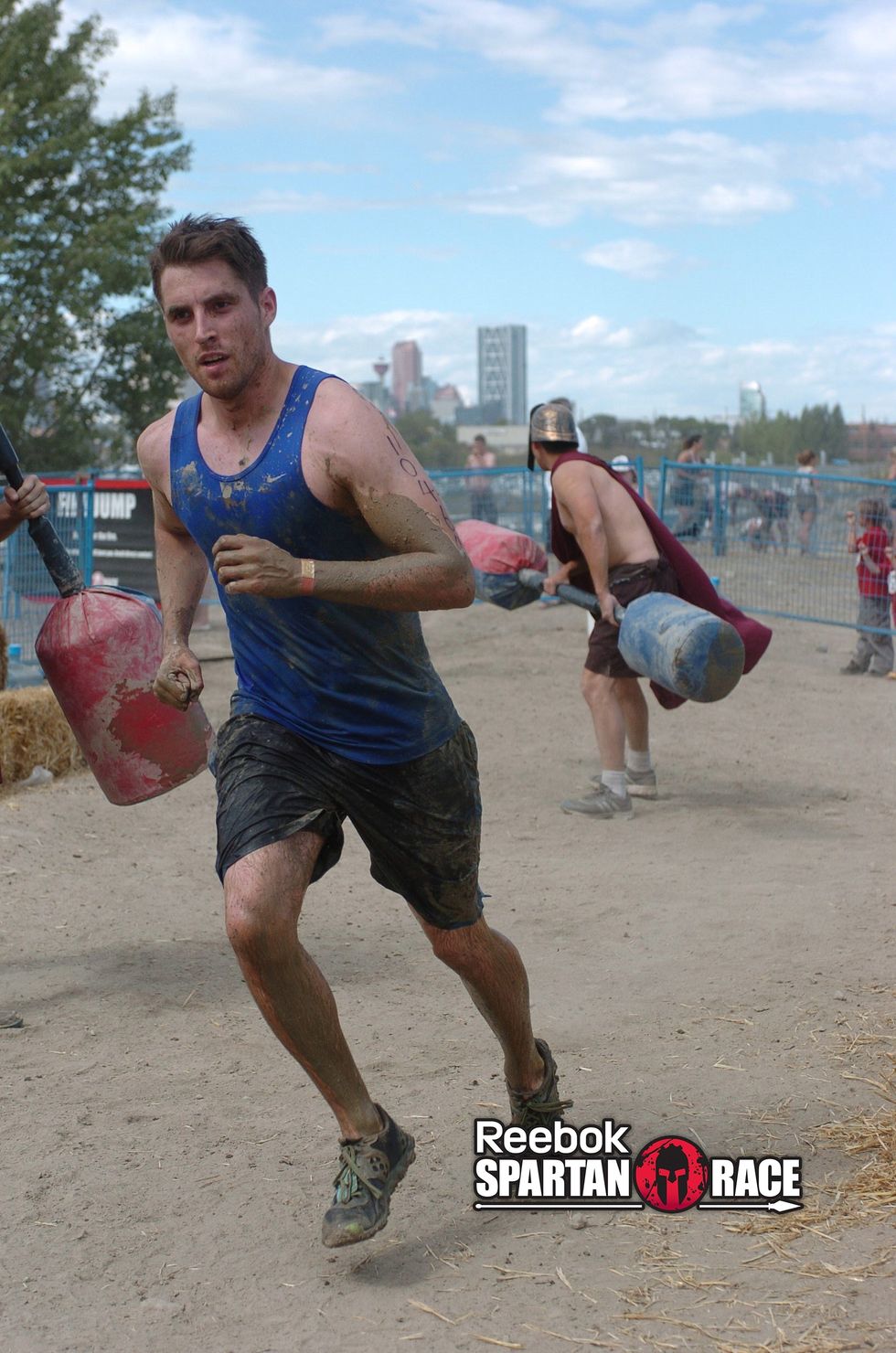 I ran the Spartan Race in Calgary this year, placing first in my heat. This workout was part of my training plan. Set yourself a goal by signing up for a mud run, and then work hard to get into shape.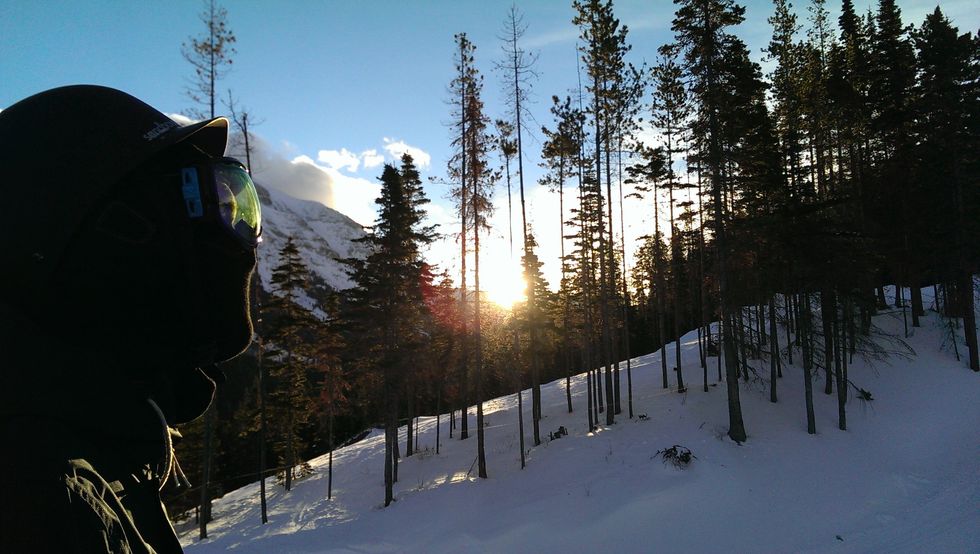 Winter. There are lots of calories to burn outside too. Just stay safe and don't smash your ribs snowboarding for example....
The goal here is to get used some some resistance, with body-weight exercises and static holds. Gym ball work may seem easy, but it lays for foundation for core strength and functional fitness.
Do three rounds, completing each exercise without rest. Take a two minute rest between rounds. Do more if you wish.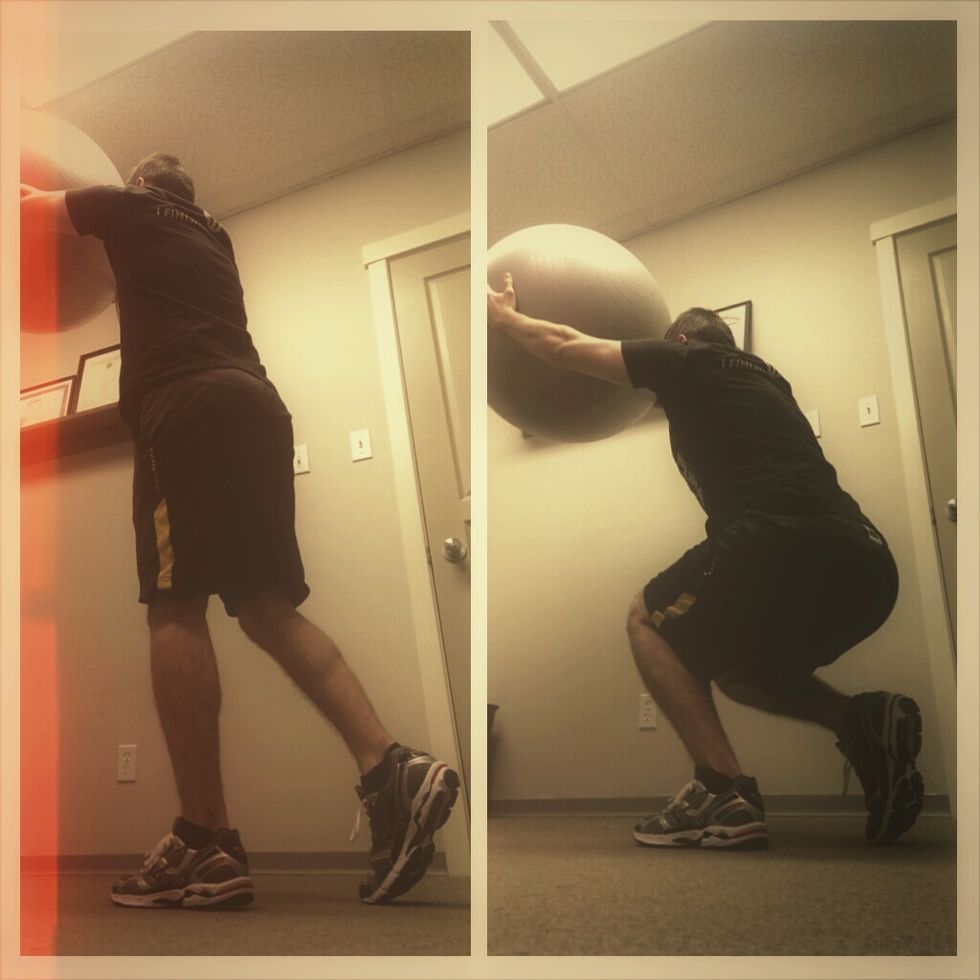 Slow motion overhead squat X10 per leg. Hold the ball at a 45 degrees. With 80% of your weight on the heel of one foot with the other 20% on the toe of the other foot, slowly drop into a squat.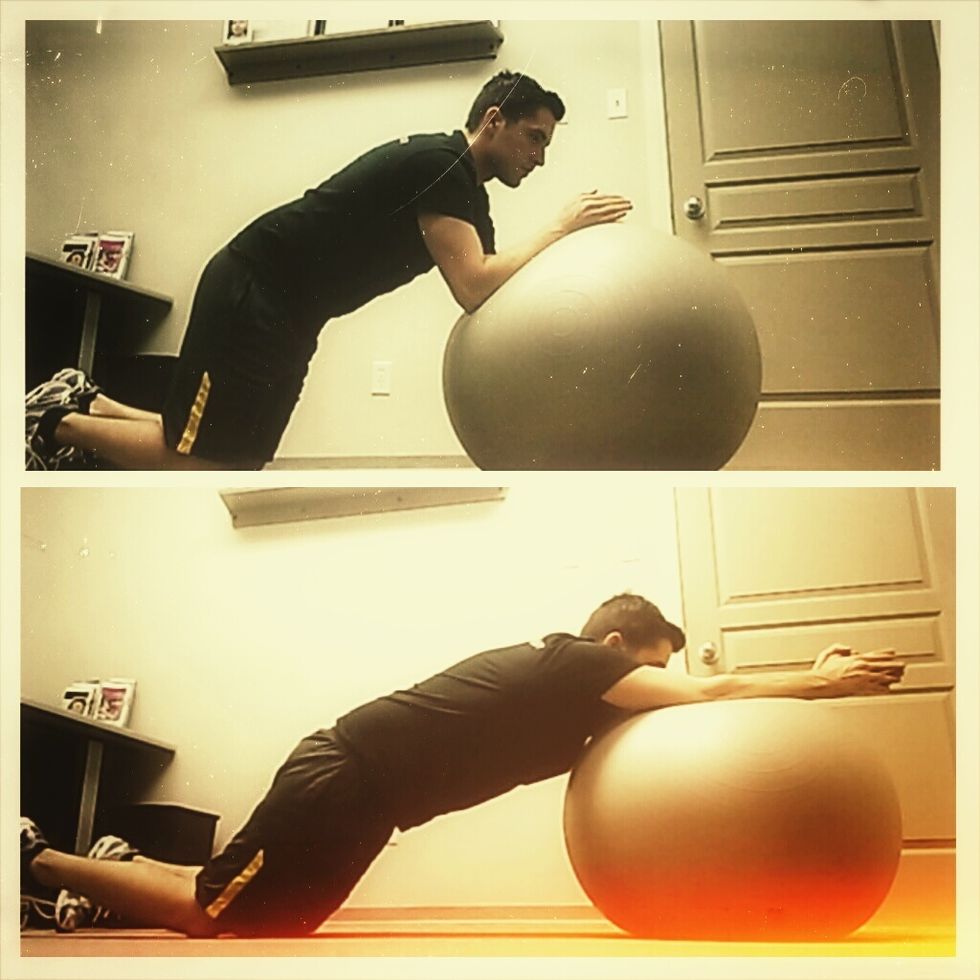 Roll out. Tighten the Core and rest the forearms on the ball, as you slowly push the ball away from your body. 12 reps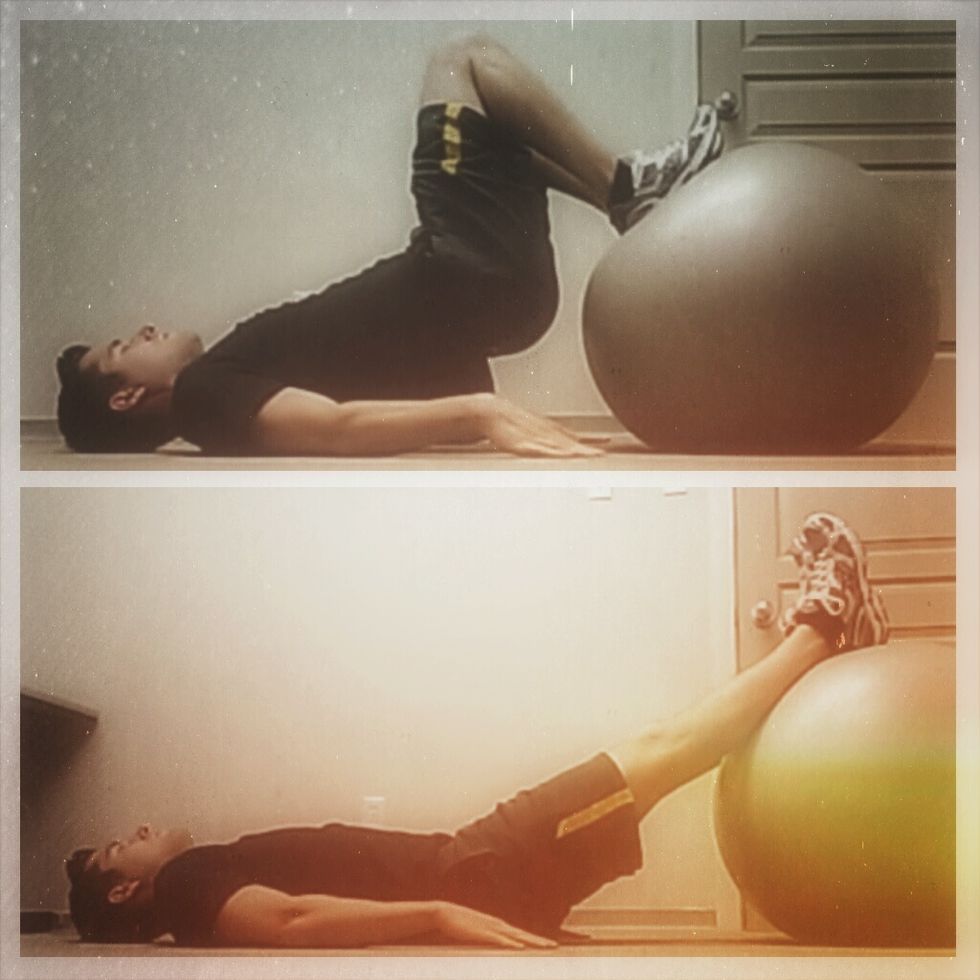 Hip Raise with hamstring curl. Lay down with the heels on the top of the ball, raise the hips up into a straight position and hold. Then roll the ball towards you, and hold. Reverse. 12 reps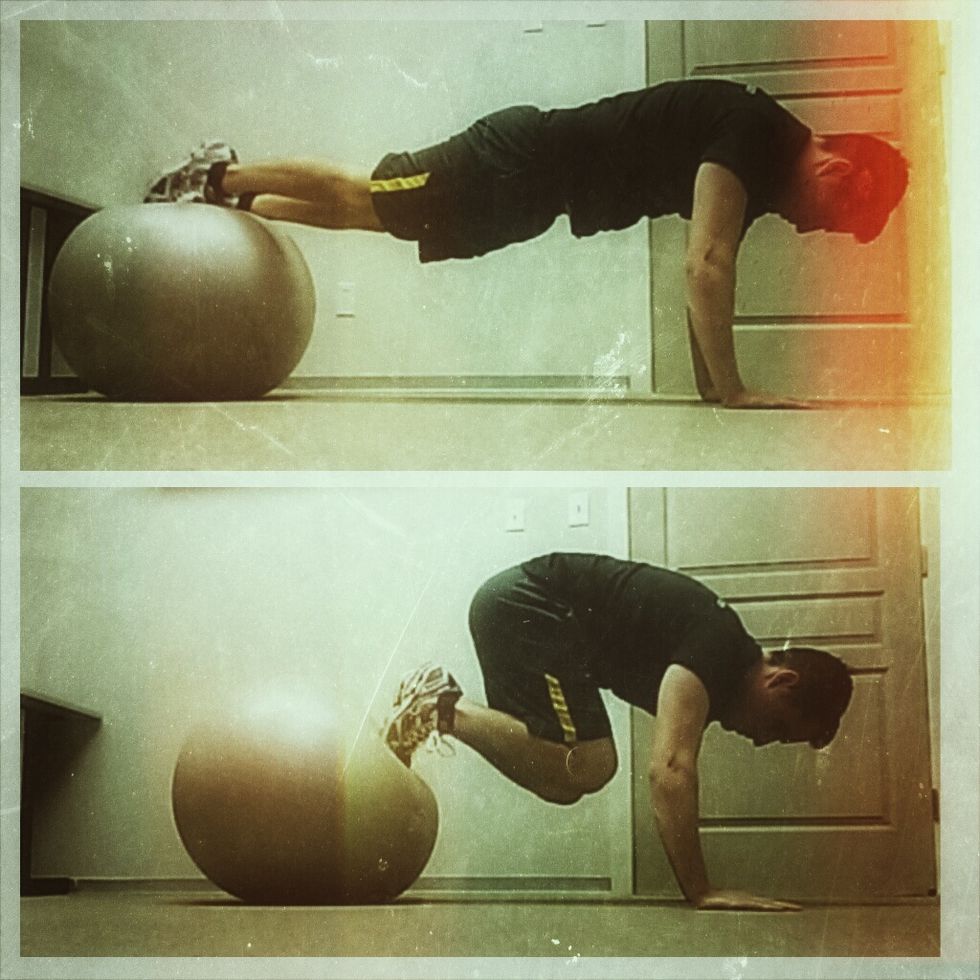 Jacknife. Rest your feet on the top of the ball, and with your hands on the floor push yourself up into a plank position. Draw your feet into your chest, in a smooth controlled motion. 10 reps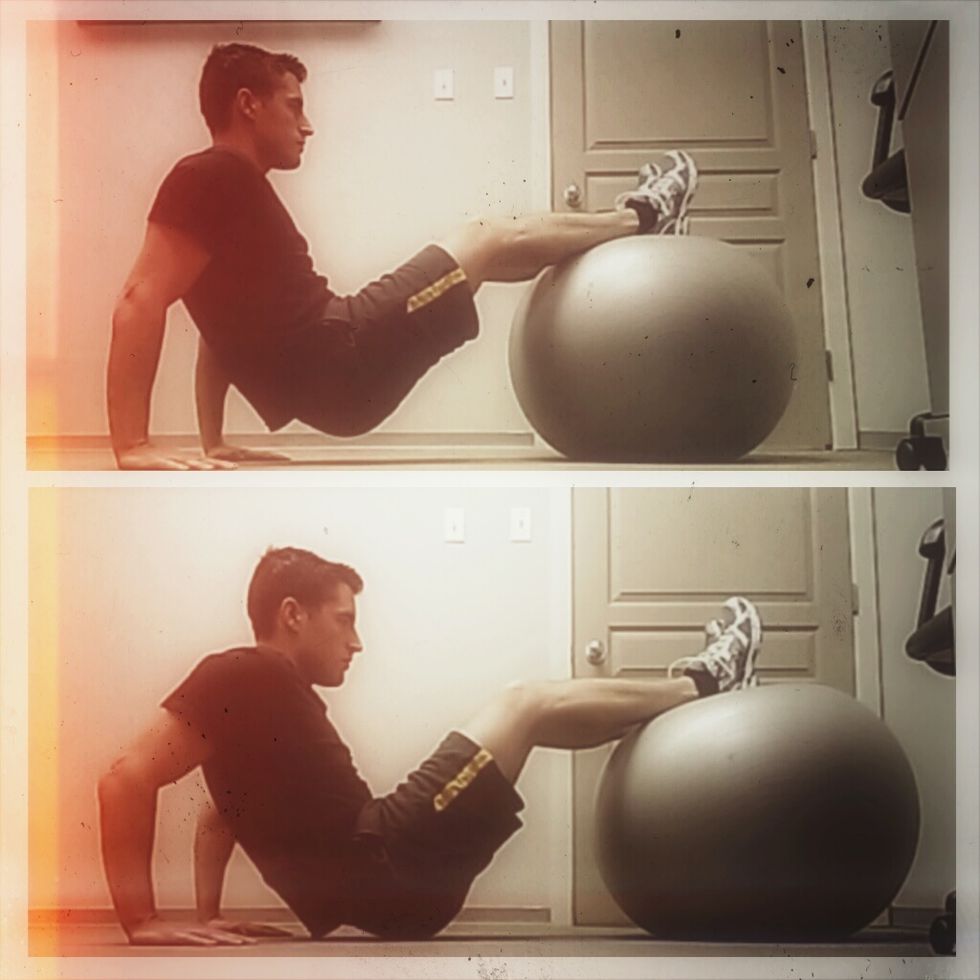 Dip With the feet on the ball, and the hands on the floor beside your hips, do 15 fast dips
Front, back, and side crunches. Brace your feet against a wall. Do 10 gym ball crunches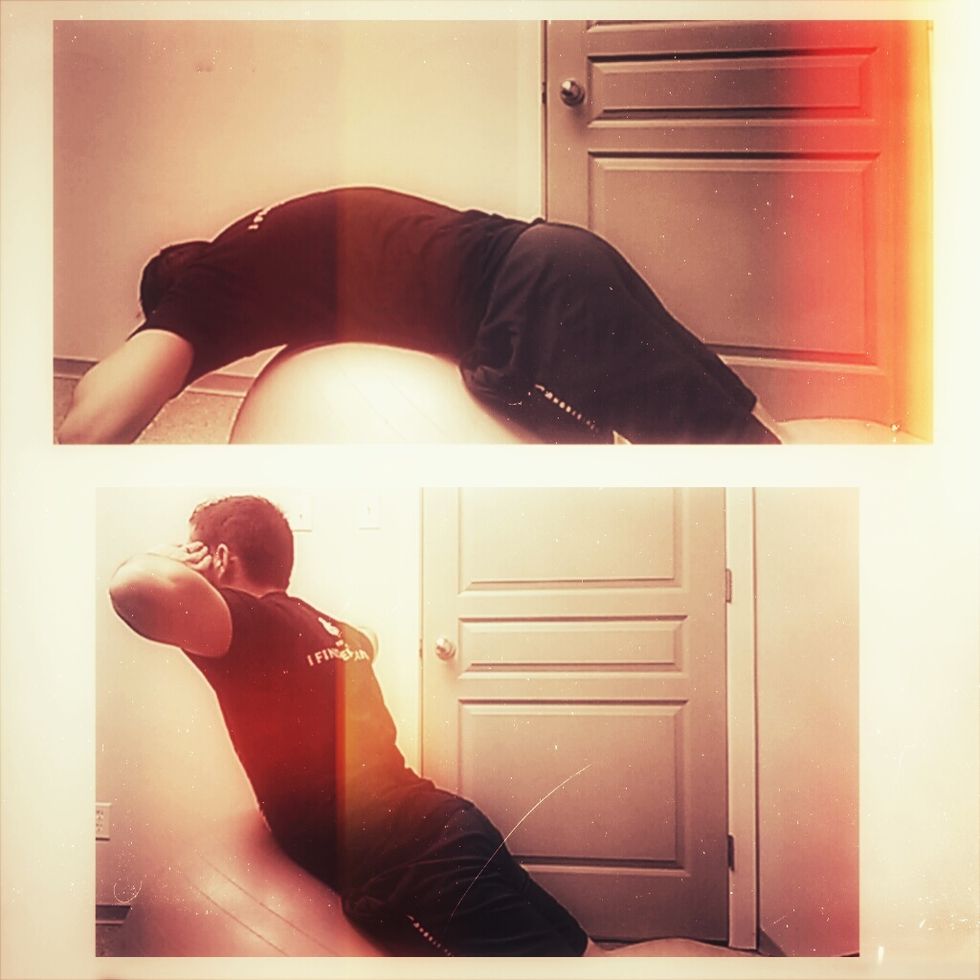 Turn over and lay with your stomach on the ball, do 10 back extentions
Turn onto your left side, do 10 left side crunches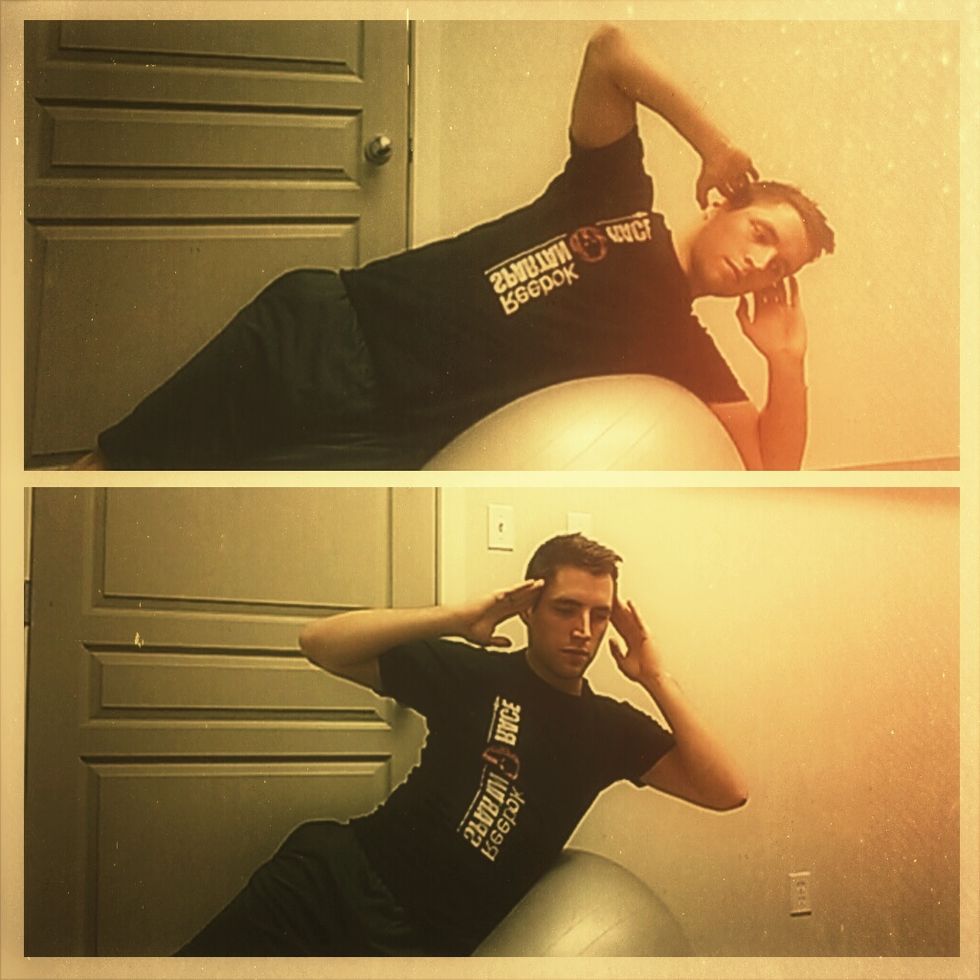 Turn onto the right side, do 10 right side crunches
Take a two minute rest, and then repeat all 9 movements again without rest. Three rounds is recommended. Drink plenty of water and rest if you need to. Leave a comment and check on my other guides!
Glenn Hole
Welshman living in Canada. Fitness, food, photography. Please come back and comment if you use one of my guides! Instagram @Glennchole