How to do an easy altered art project with found objects
Do an Easy Altered Art Project With Found Objects
25
Cover the bread board with a layer of structure paste with a pallet knife. Adhere some pieces of tissue wrap. Use a stencil to add structure paste to the surface. Dry it with a heat tool.
Apply Colorations spray to the surface with a flat tool, like some foam. Spray with a mist of water. Dry it and repeat the process until you're happy.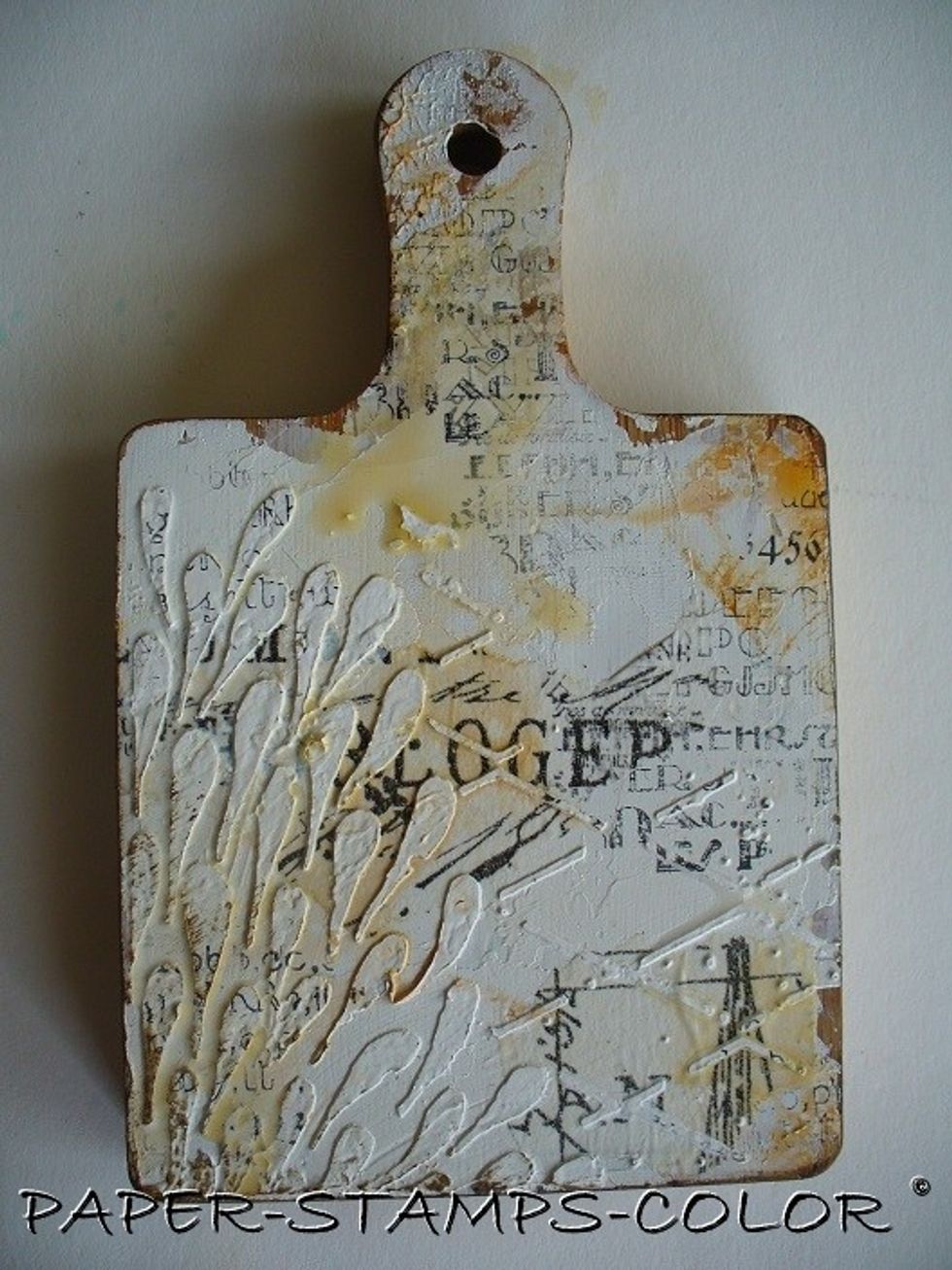 You might want to add more intense color with distress ink; also the edges.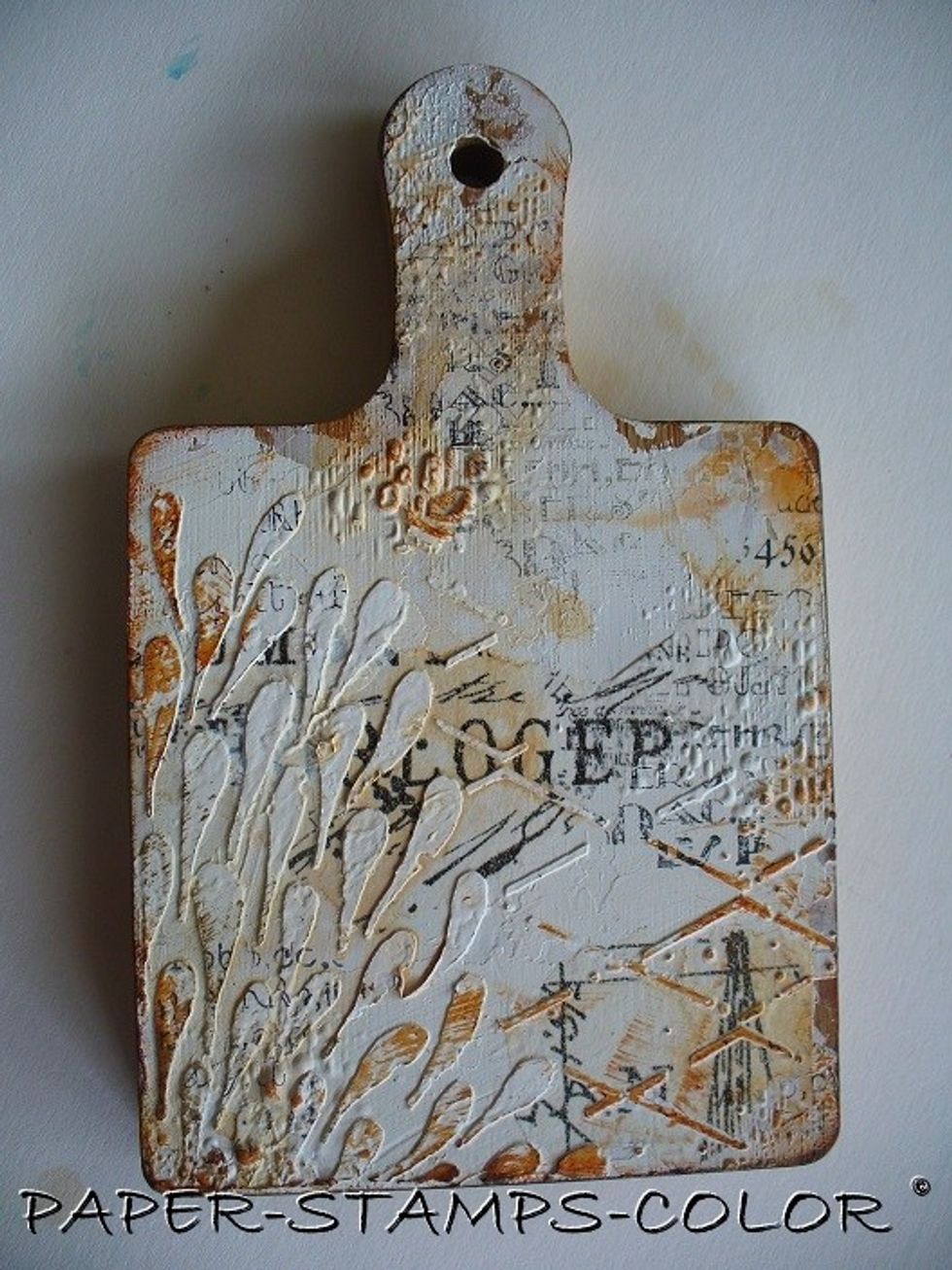 Add the finishing touches and embellishments, the glass pebbles and found feathers.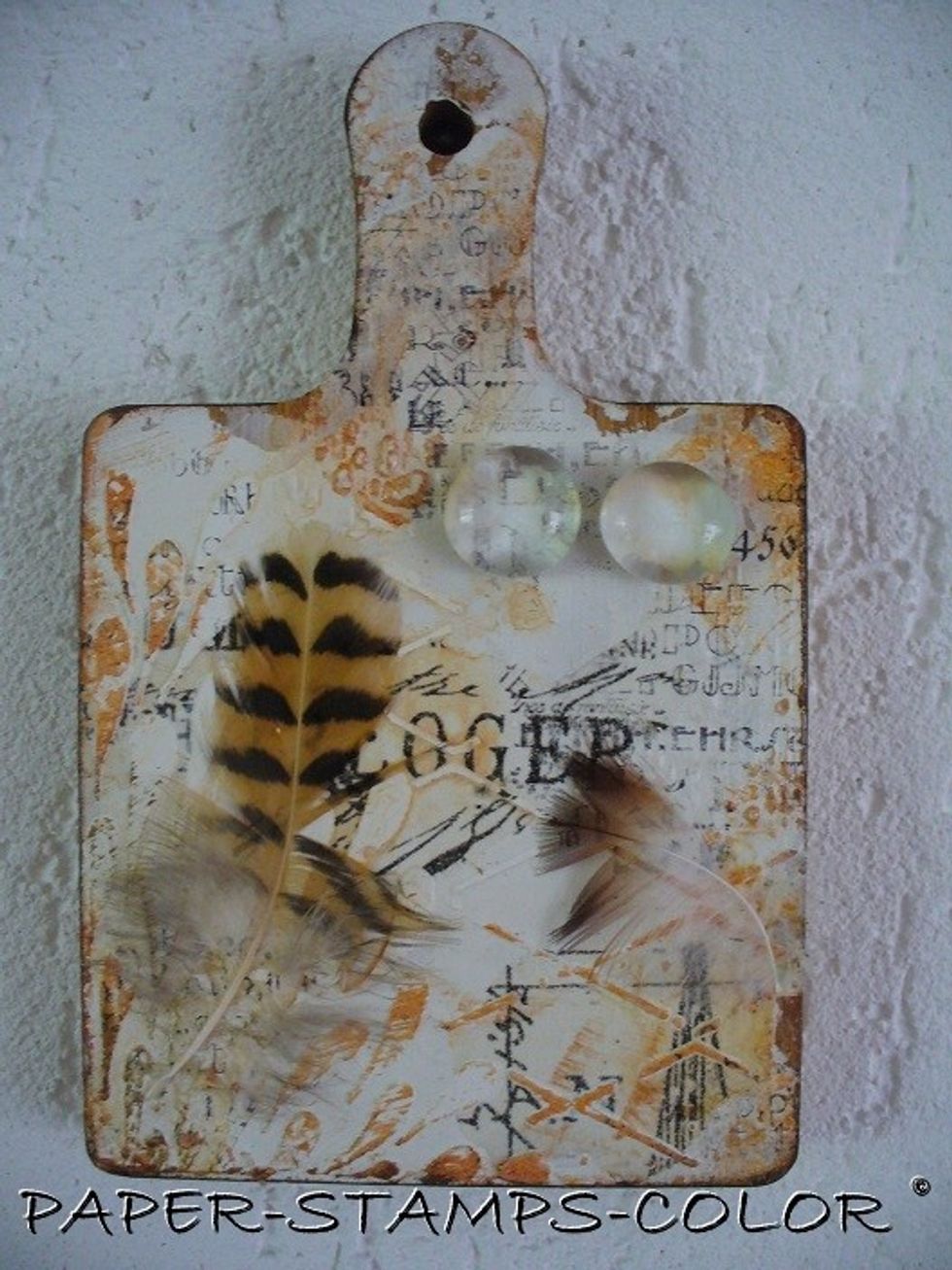 A close-up!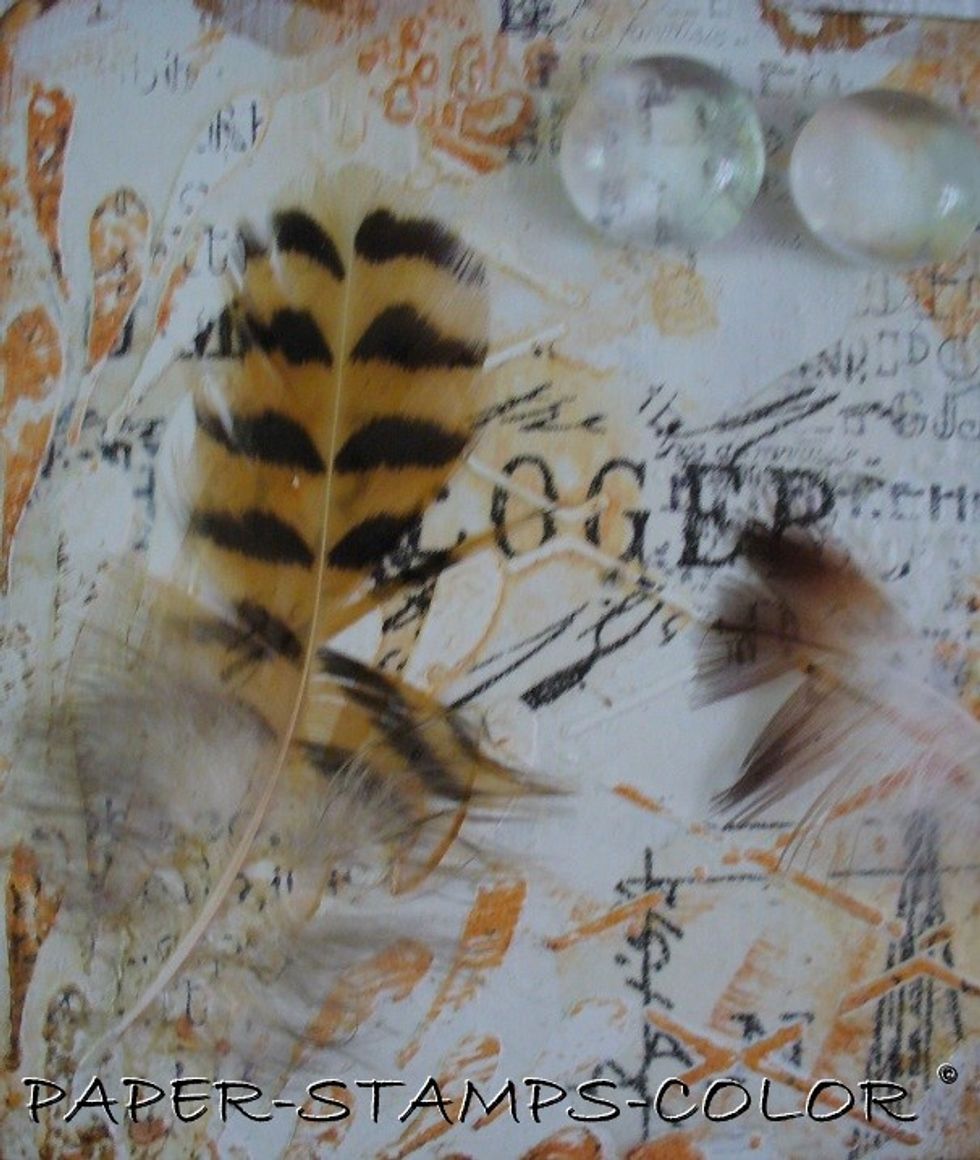 The finished project on the wall... You can see I added some Tuxedo Velvet paint to the edges of the project.
LOVE it!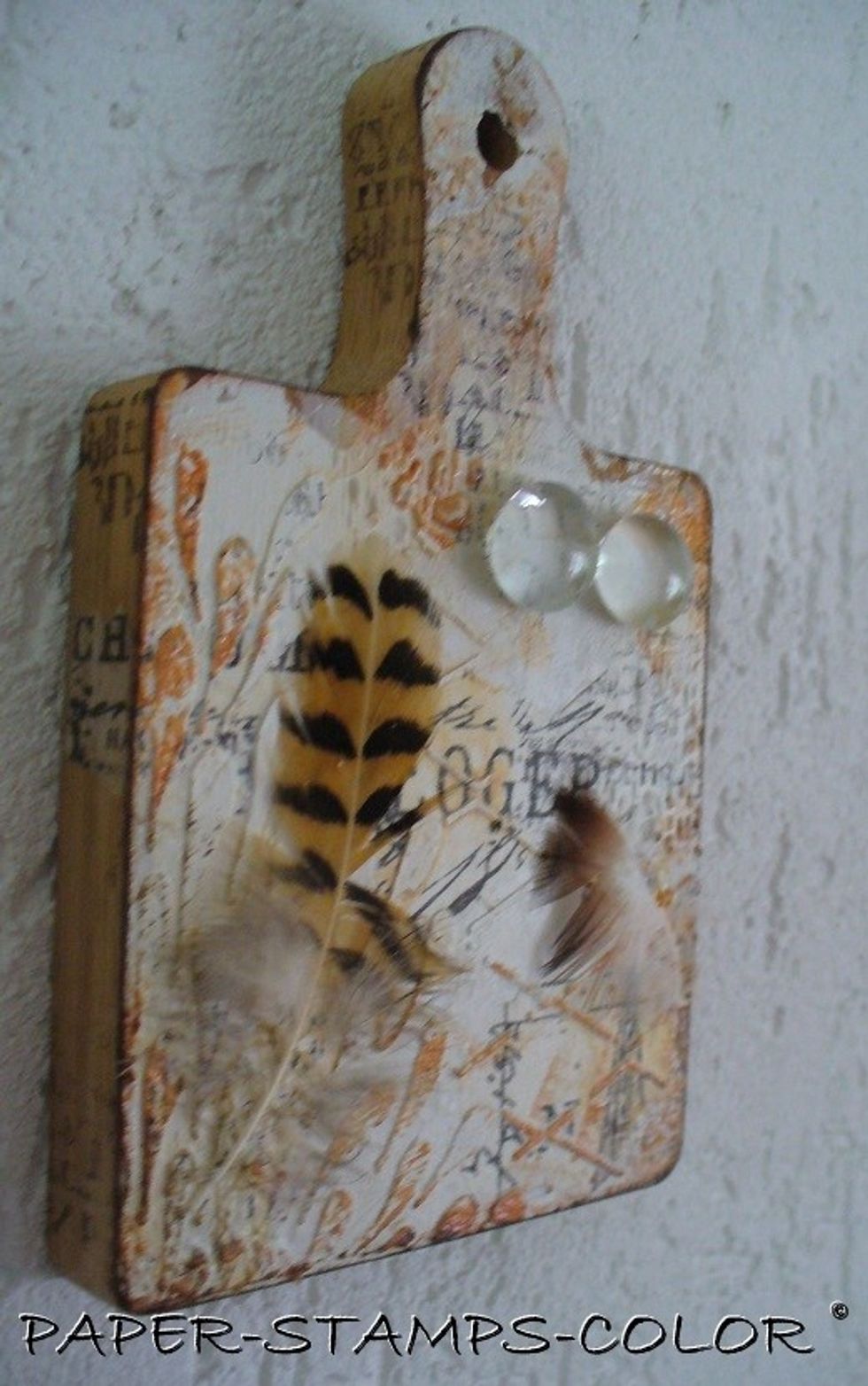 Another close-up of the yummy texture and color!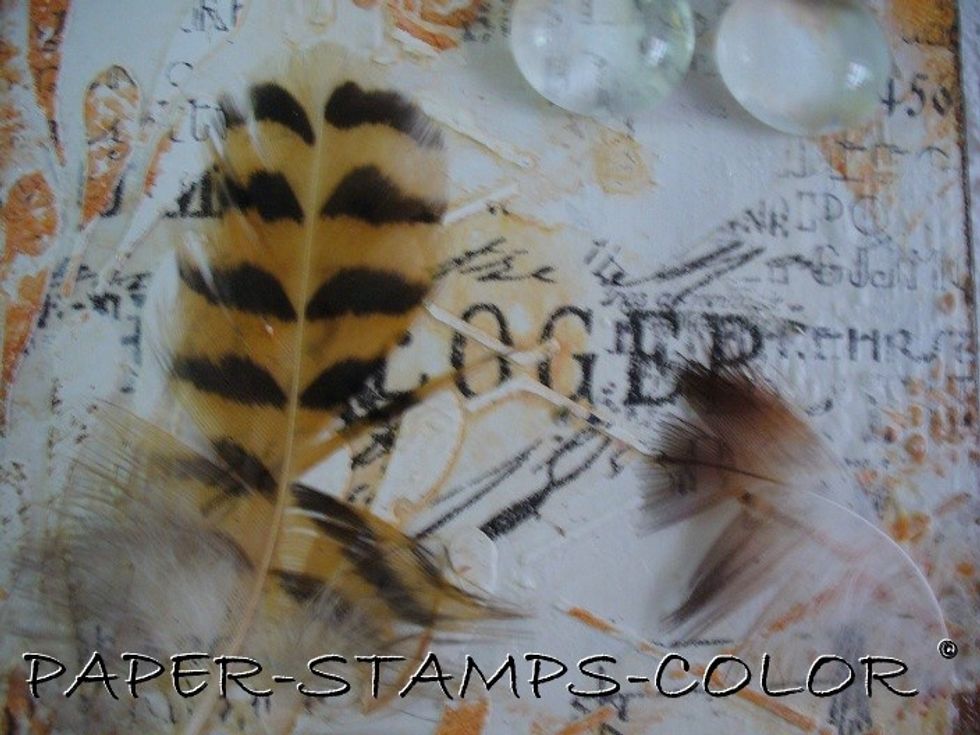 I made a lot of different pictures; I knew I wasn't going to be able to photograph this at home: a funny picture: the project with a lot of glass pebbles to get you in the mood! (grin)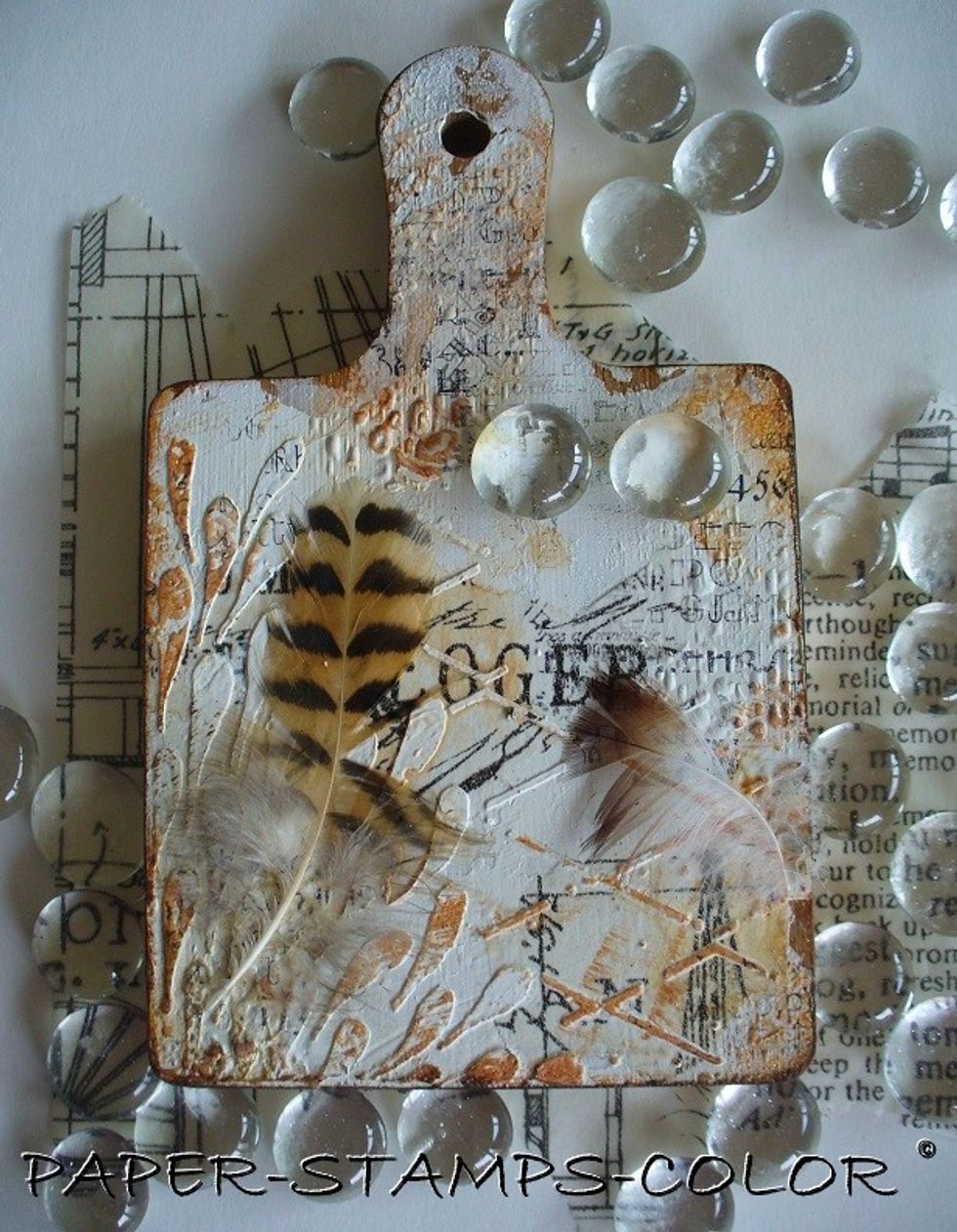 See you next time, or on my blog PAPER-STAMPS-COLOR!
Juicy Colorations Spray
Lattice stencil 6x9
Tuxedo Velvet paint
structure paste
distress ink
substrate to alter
embellishments
tissue wrap
paletknife
Art Anthology
Art Anthology is a manufacturer of dimensional mediums.\n\nCome chat with us in our Facebook Group: Art Anthology Adventures in Art