Start with polish free nails. Clean up cuticles with a pair of baby nail clippers. Buff nails/trim nails. Wash nails. Apply lotion. Wash off any residue. Pat dry. Now, lets begin!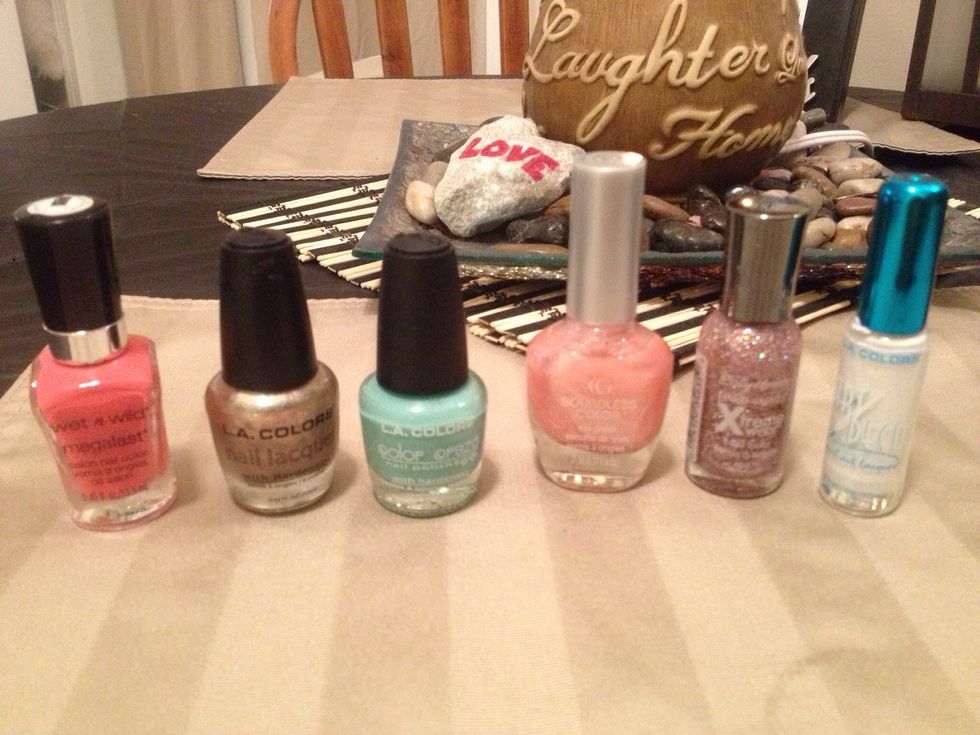 Select polishes you wish to use. I'm using some fun complimentary colors here.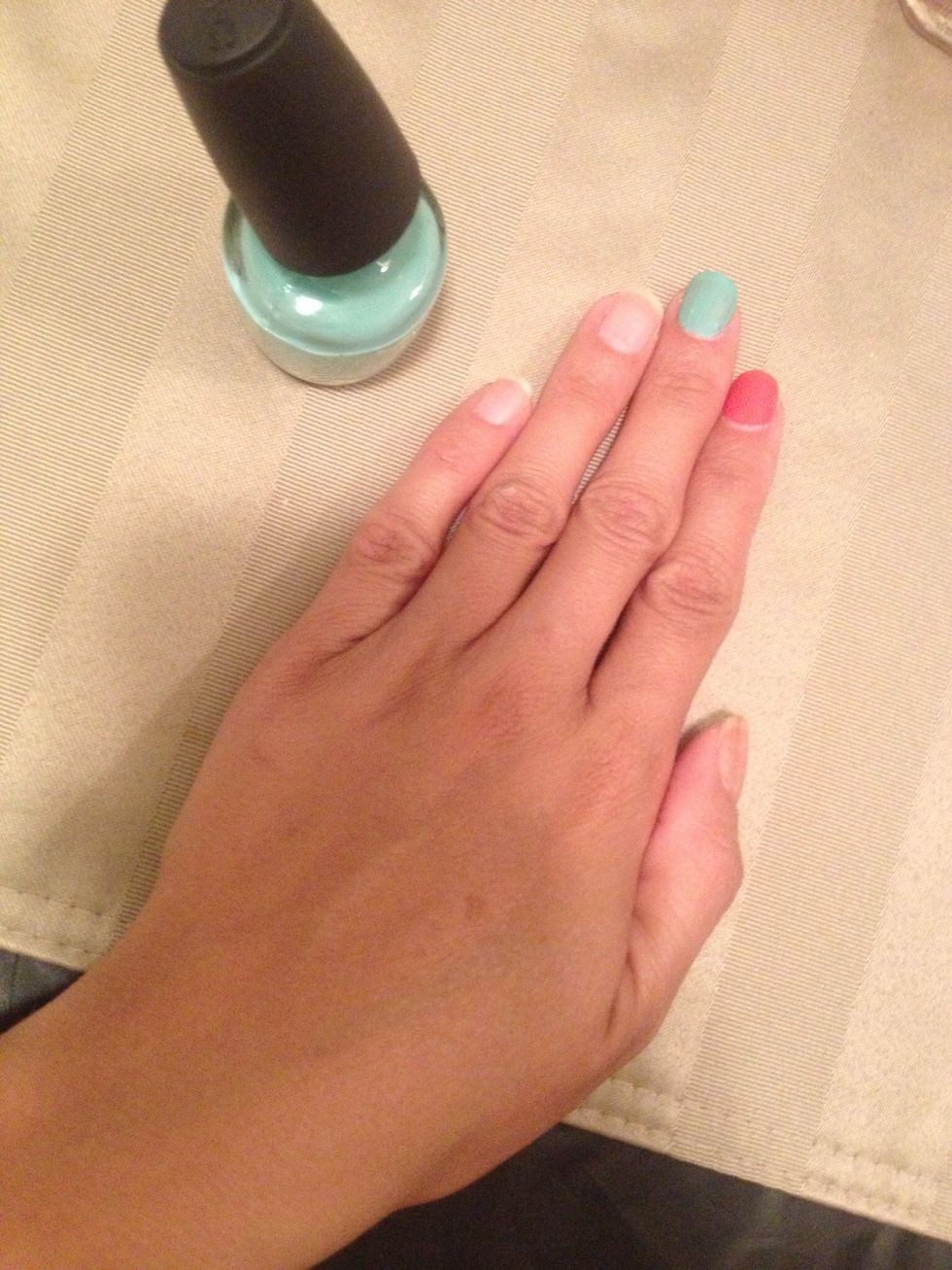 Best way to create a successful manicure at home is to start with clean nails so the polish will go on smoothly and evenly. And take your time! Rushing when applying polish can ruin a good thing.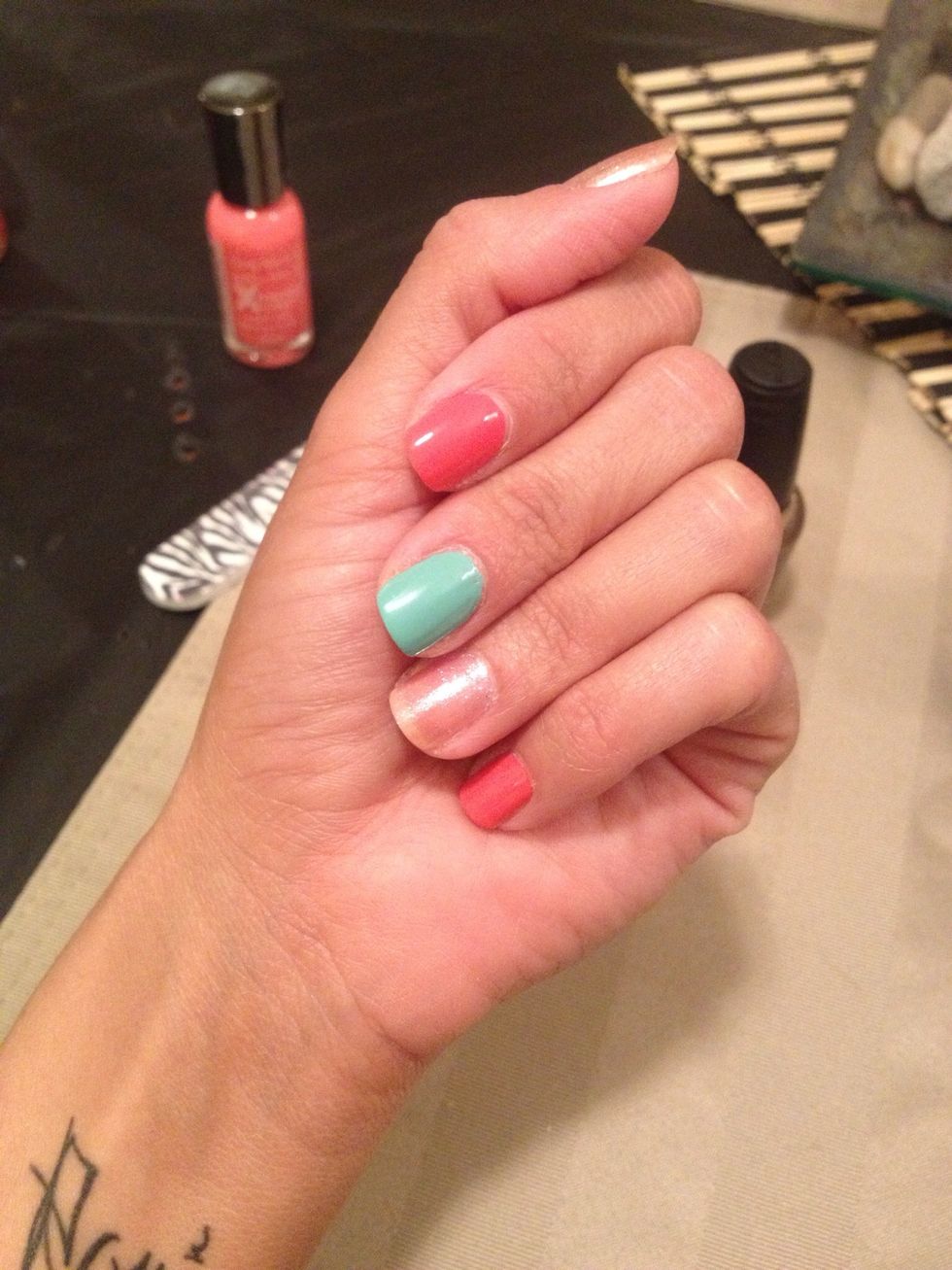 All base colors are now applied. Wait and let dry thoroughly before starting a design.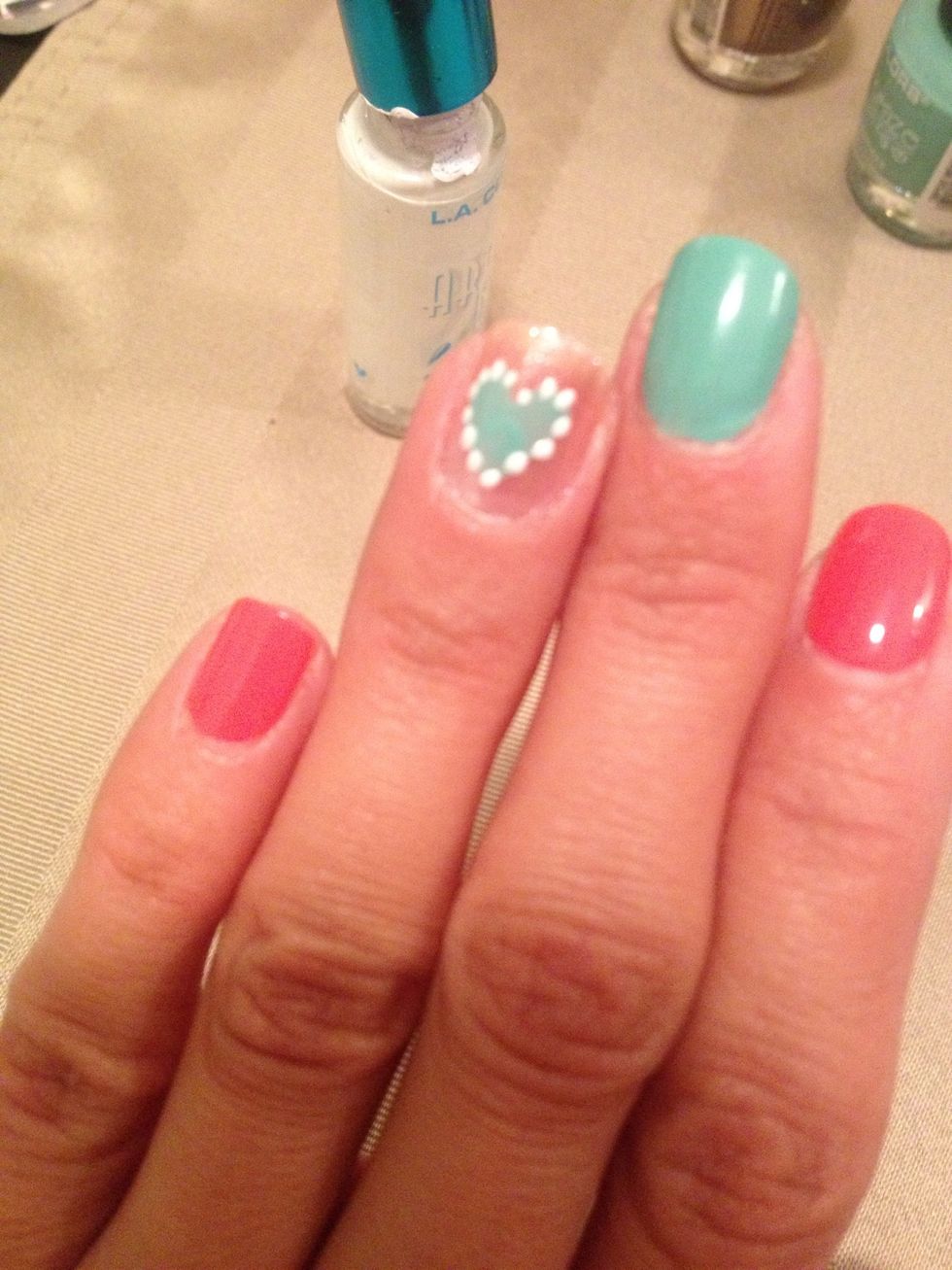 I decided on adding a heart. Use two strokes in opposite directions to make the heart shape. Don't use too much polish or it will be lumpy. Then, use a fine point brush to create dots around heart.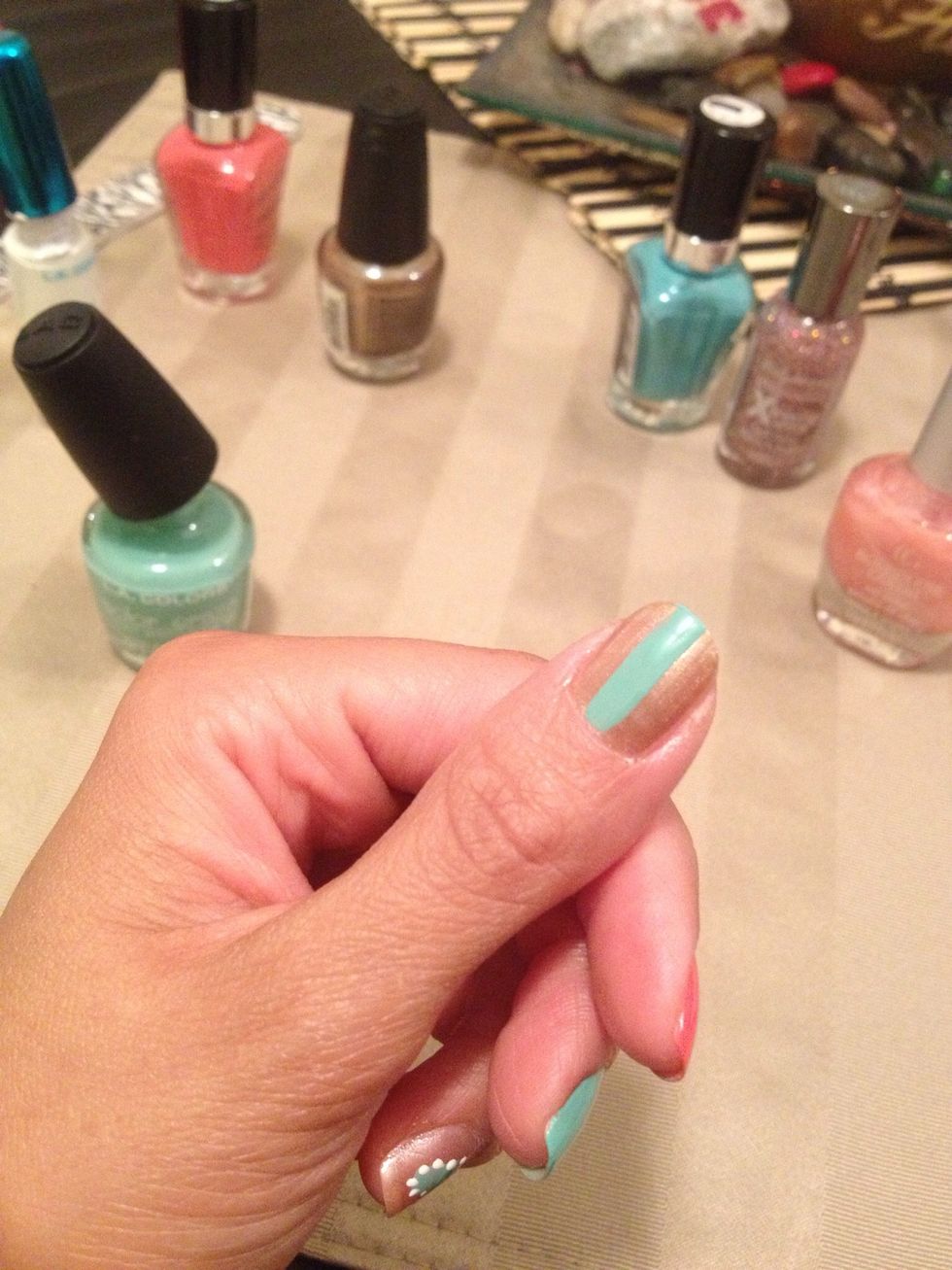 Next, use one stroke of polish to create thumb stripe. Again, not too much polish on brush or it will be too thick. Be diligent and do not rush when applying.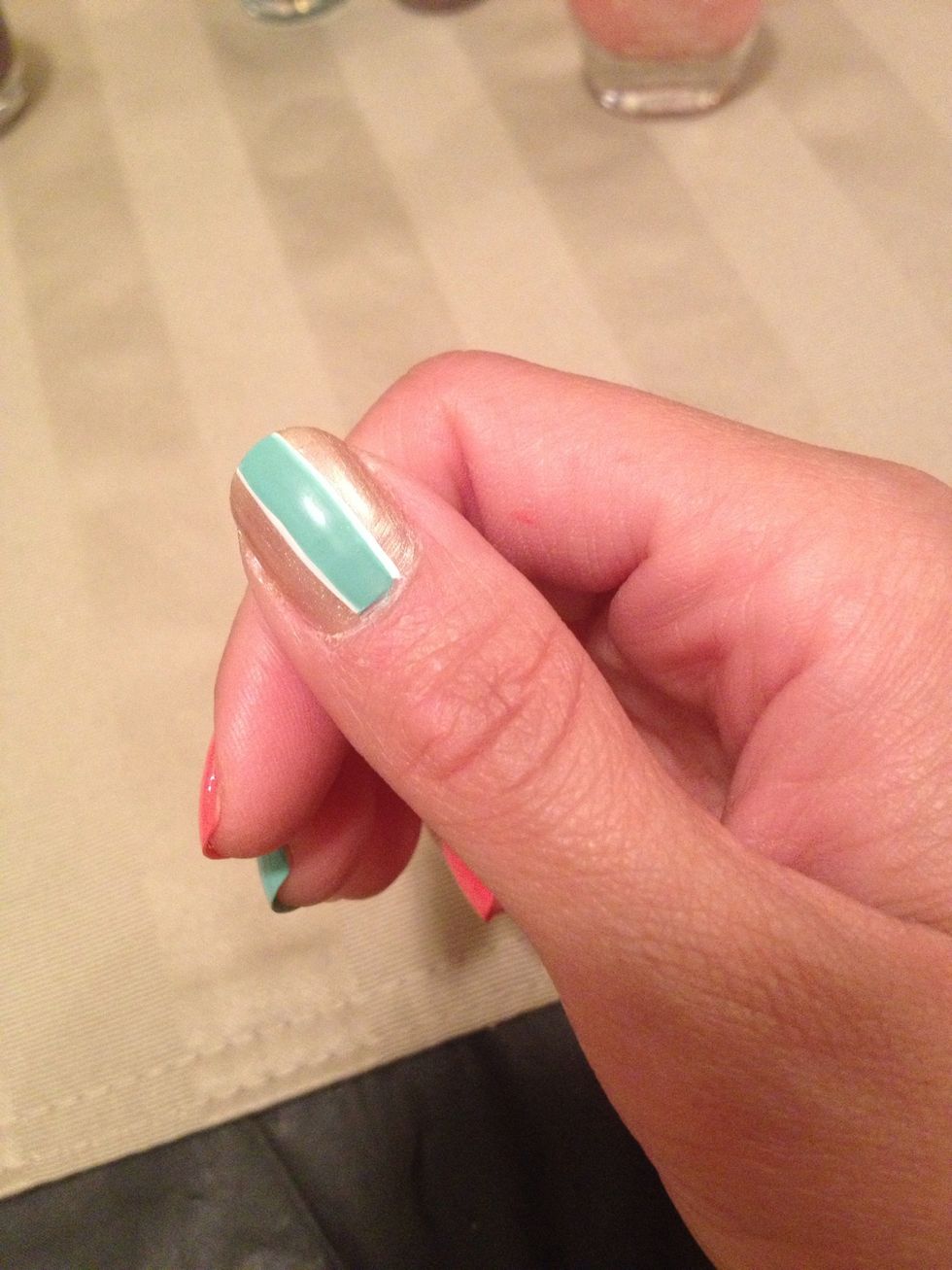 For my next step I added white stripes to each side of the thicker thumb stripe using a fine tipped brush.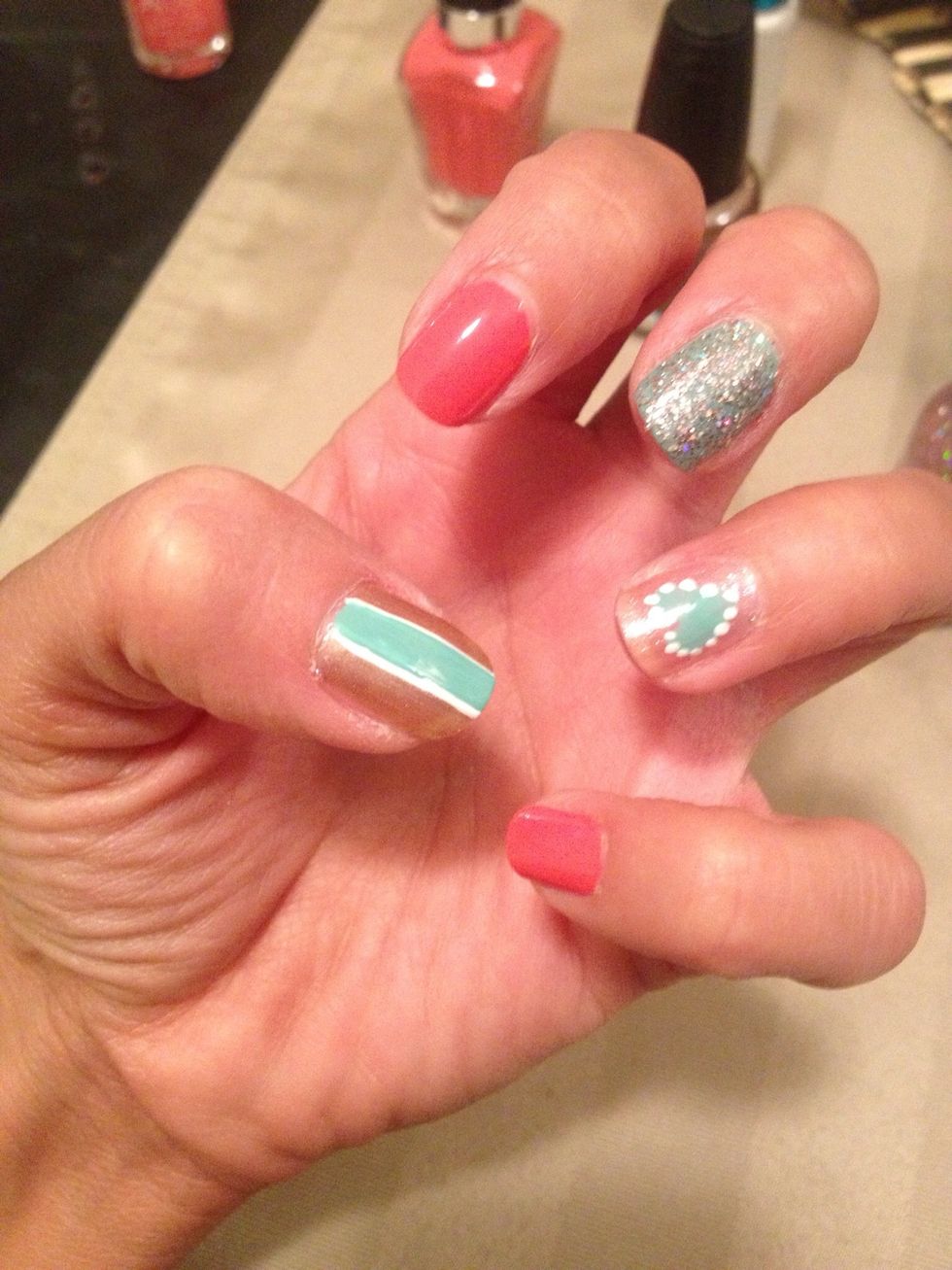 Finally, add glitter to the middle finger and thumb stripe. This makes it "pop" and ties all the colors together. Apply clear topcoat. Let dry. Enjoy wowing everyone with your at home manicure! :)
Baby nails clippers
Nail file
Lotion
Polish