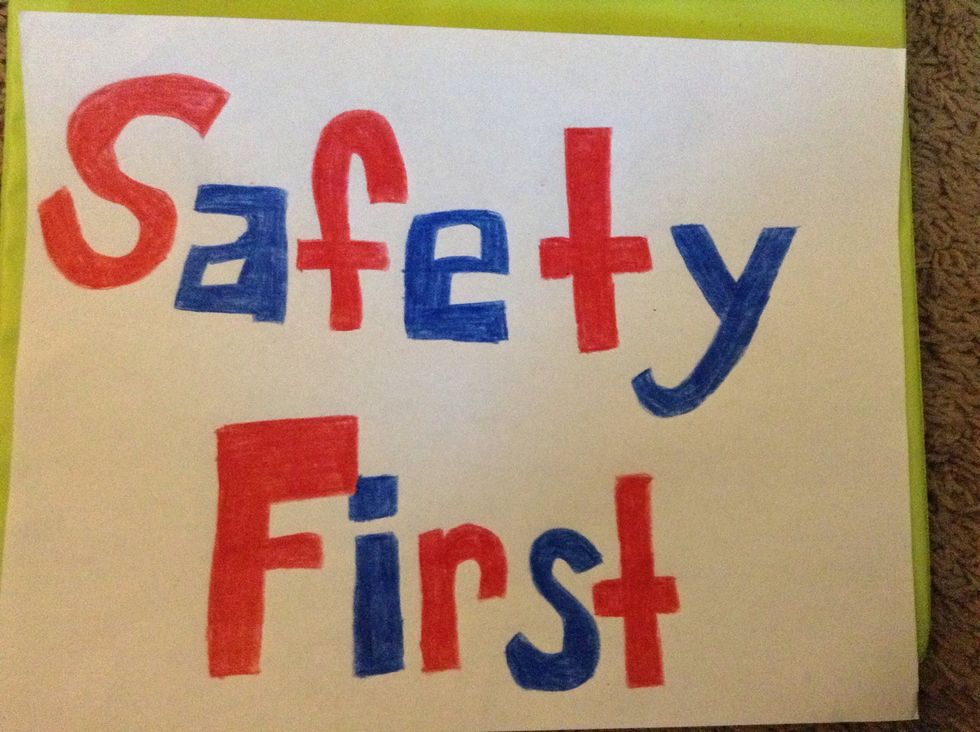 The number one rule is to make sure no one is around you while doing the jump. It is best to go outside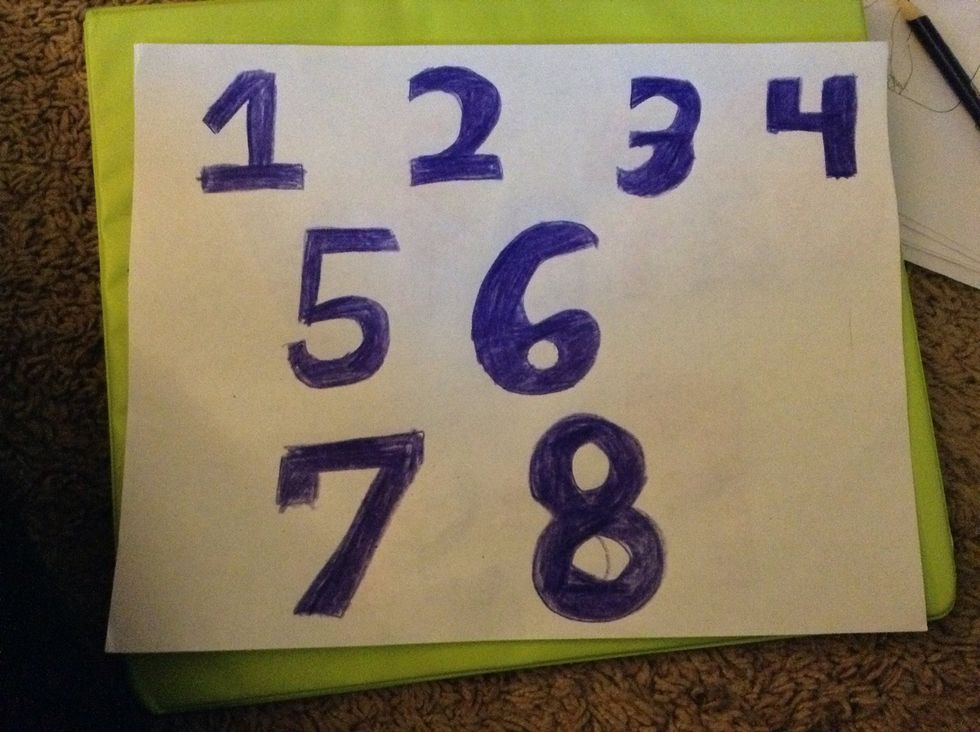 To perform a toe touch, you use 8 counts.
The first count is to clasp your hands together and clap.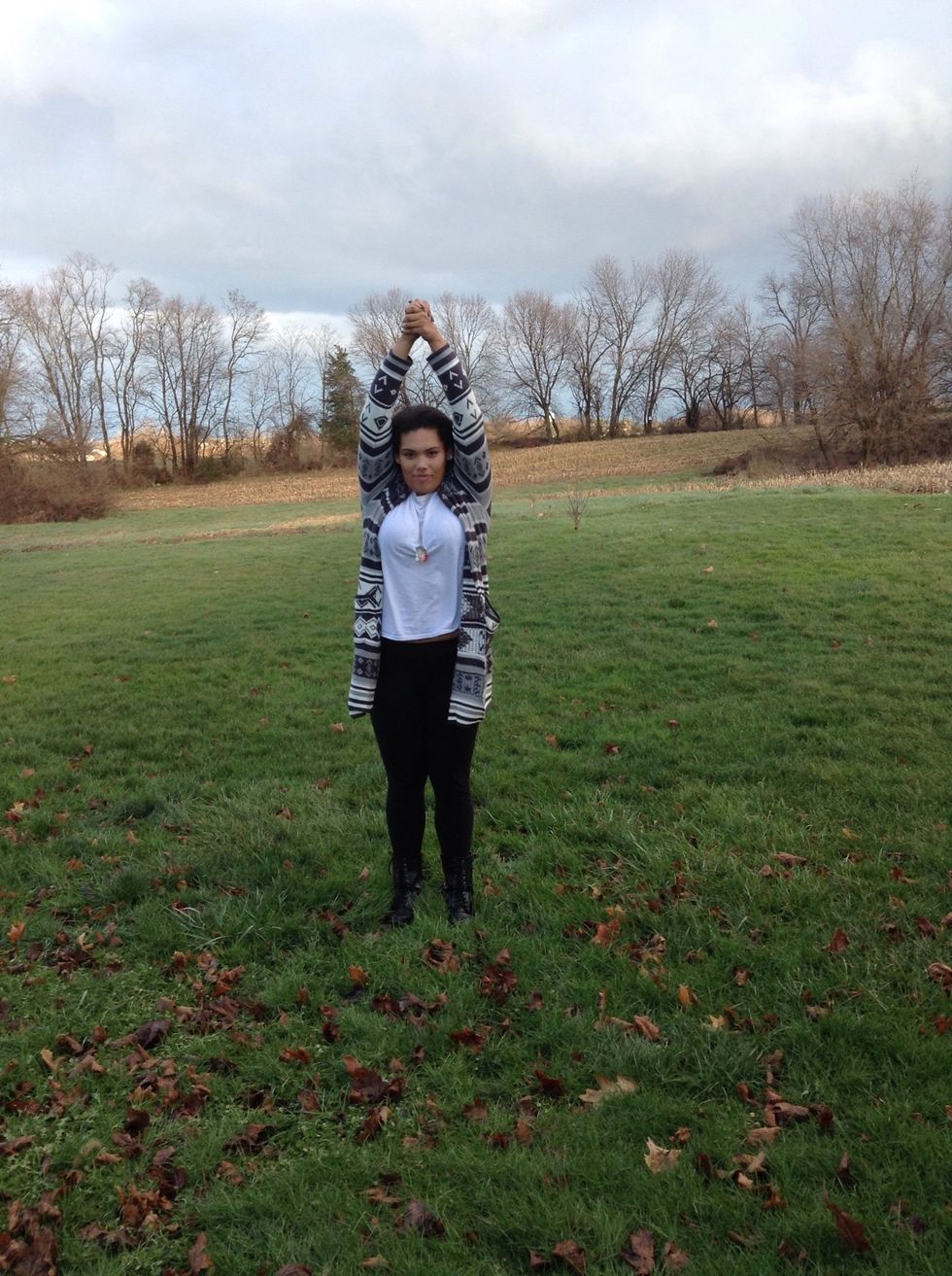 The second count is to raise your clasped hands above your head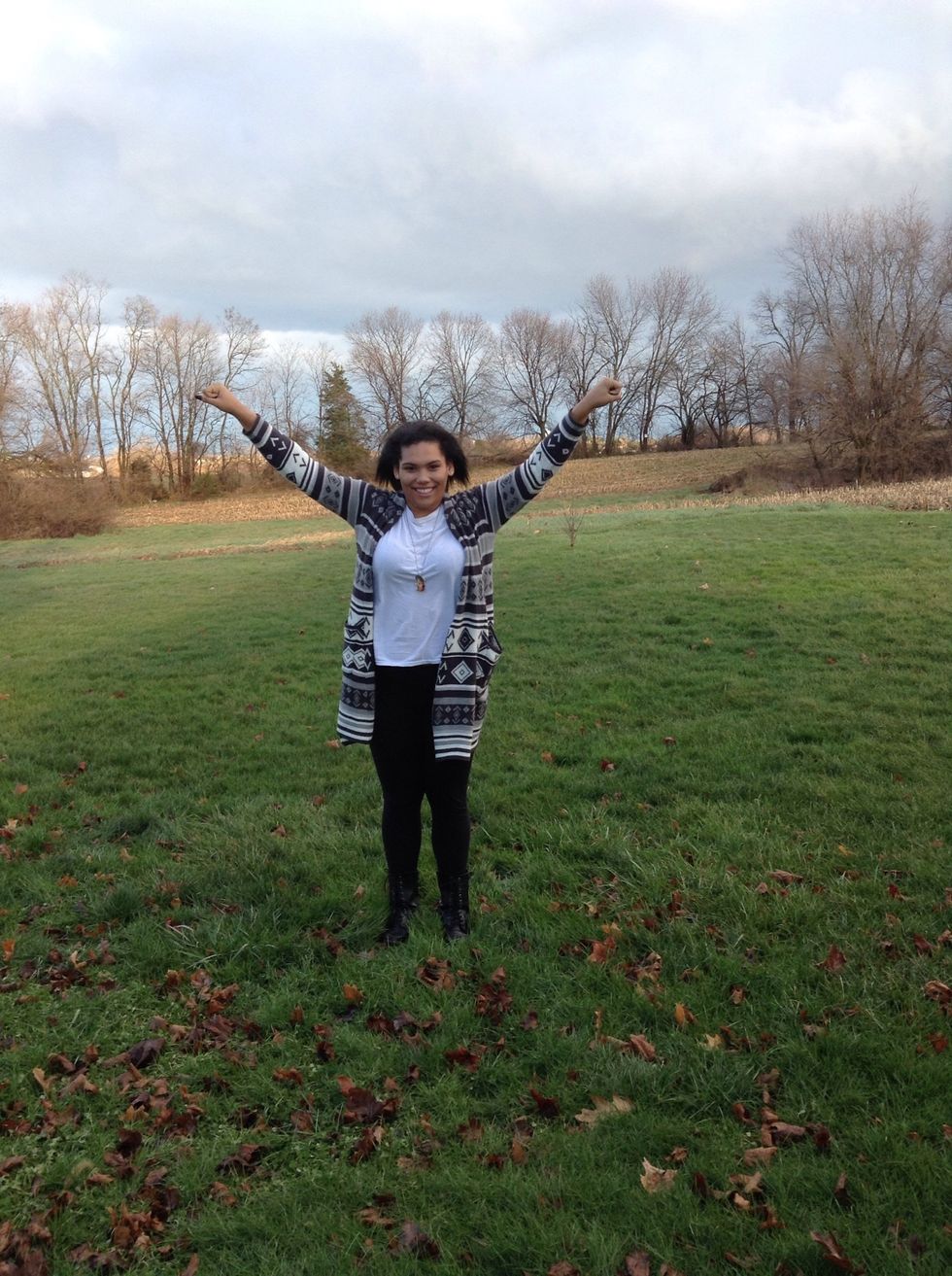 Counts 3 and 4 are to unclasp your hands and hit a high v(shown in the picture).
Count 5 is to swing from the high v and cross your arms
Count 6 is to jump off the ground and start to bring your legs and your arms up to meet in a T motion.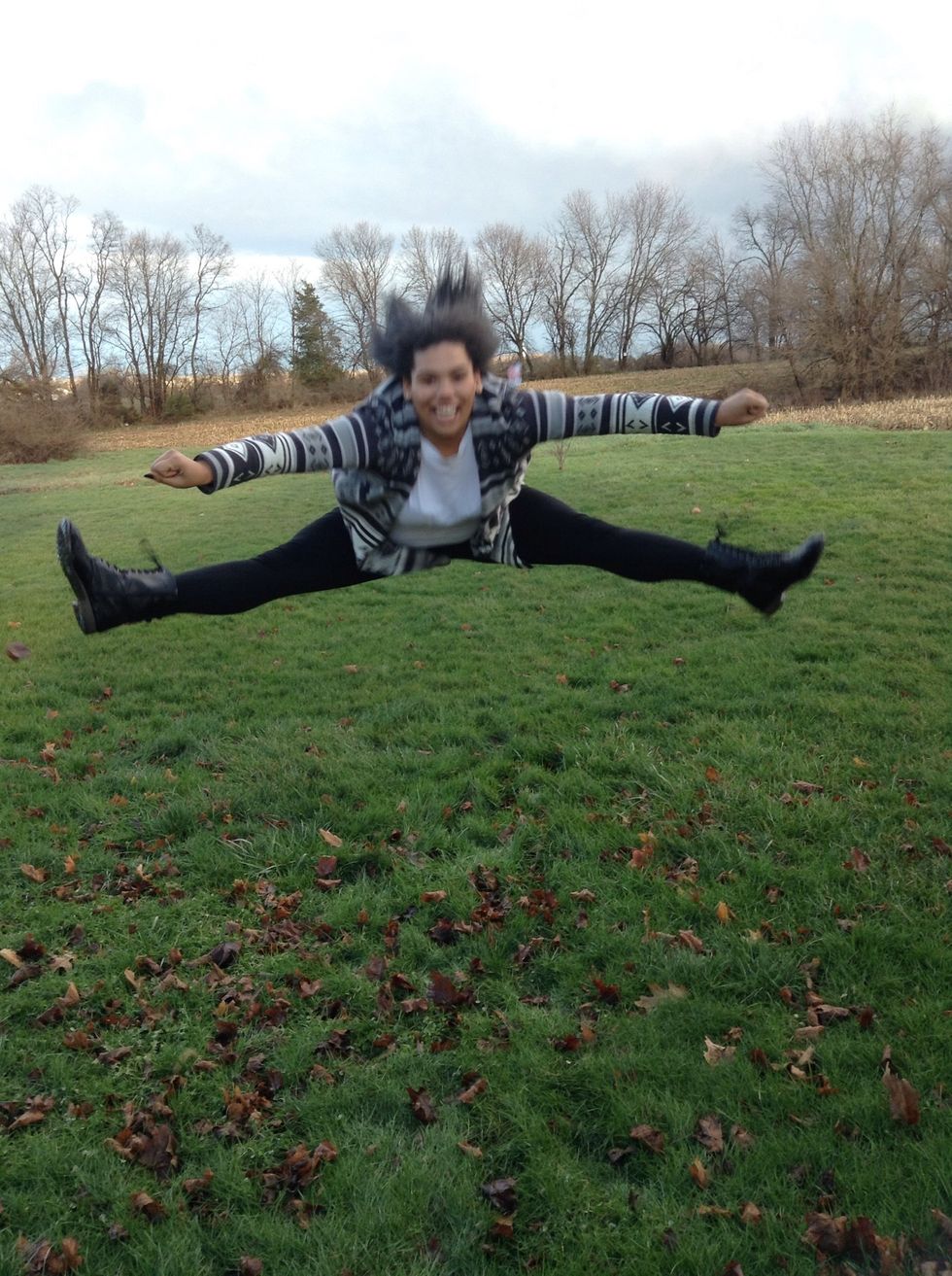 Continuing step 6
This is what it should look like when completed
Counts 7 and 8 are to land with your feet together and stand up nice and clean.
The creator of this guide has not included tools