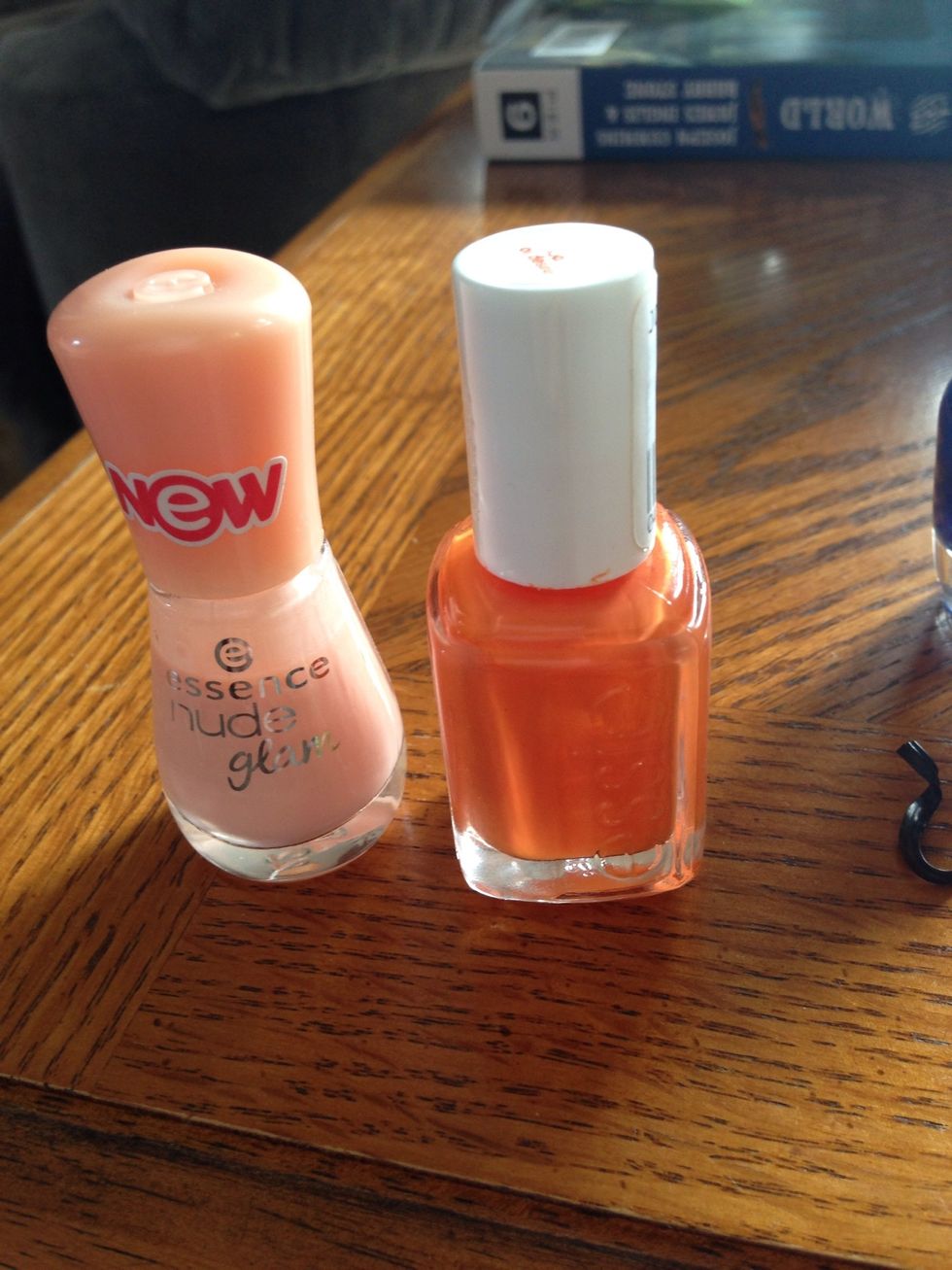 Pick your two colors. I was going for a fun summer look.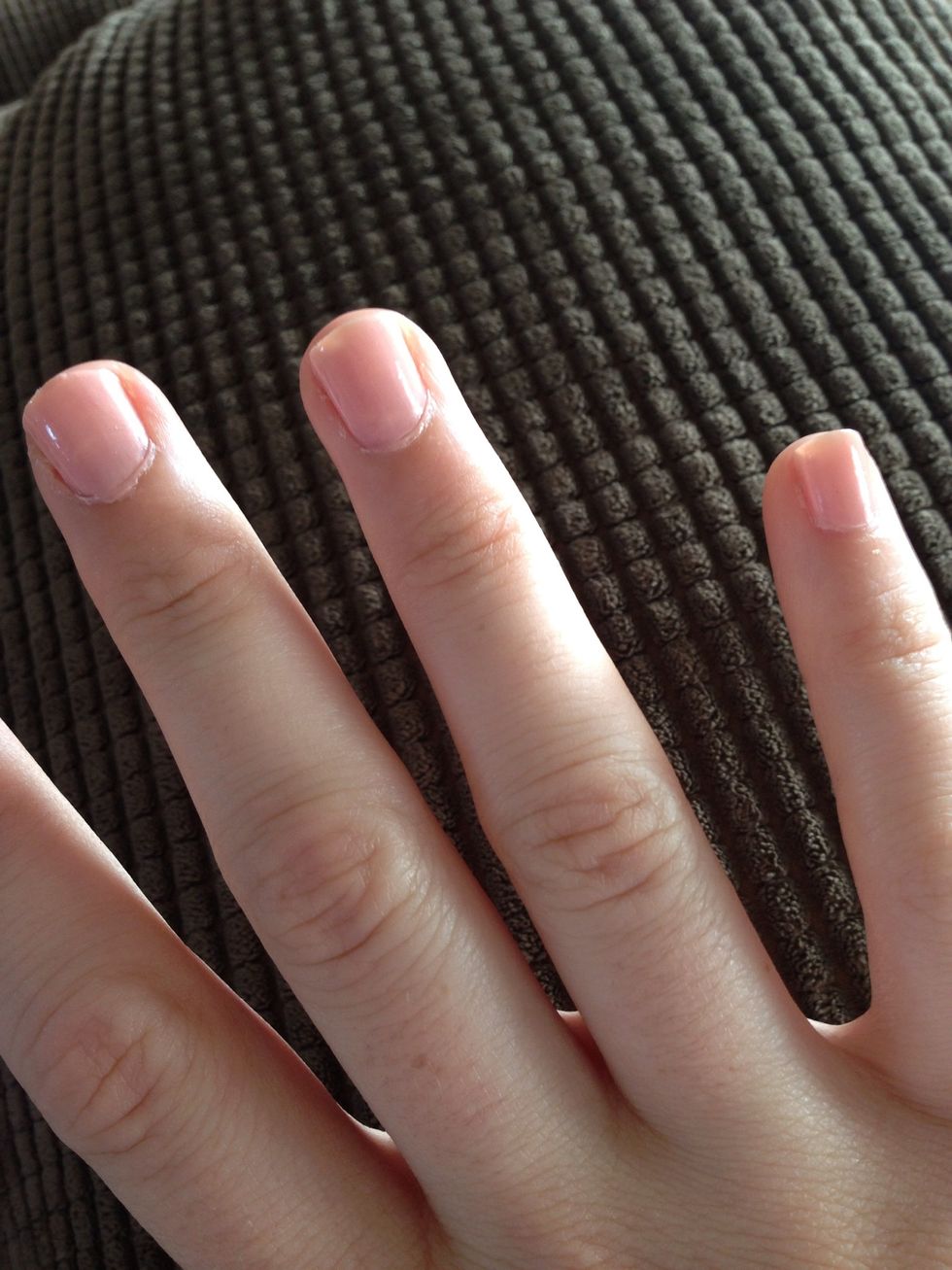 The first color that you use will be the color of the stripes if you make them thin. Make sure that you give it enough time to dry before doing the next steps.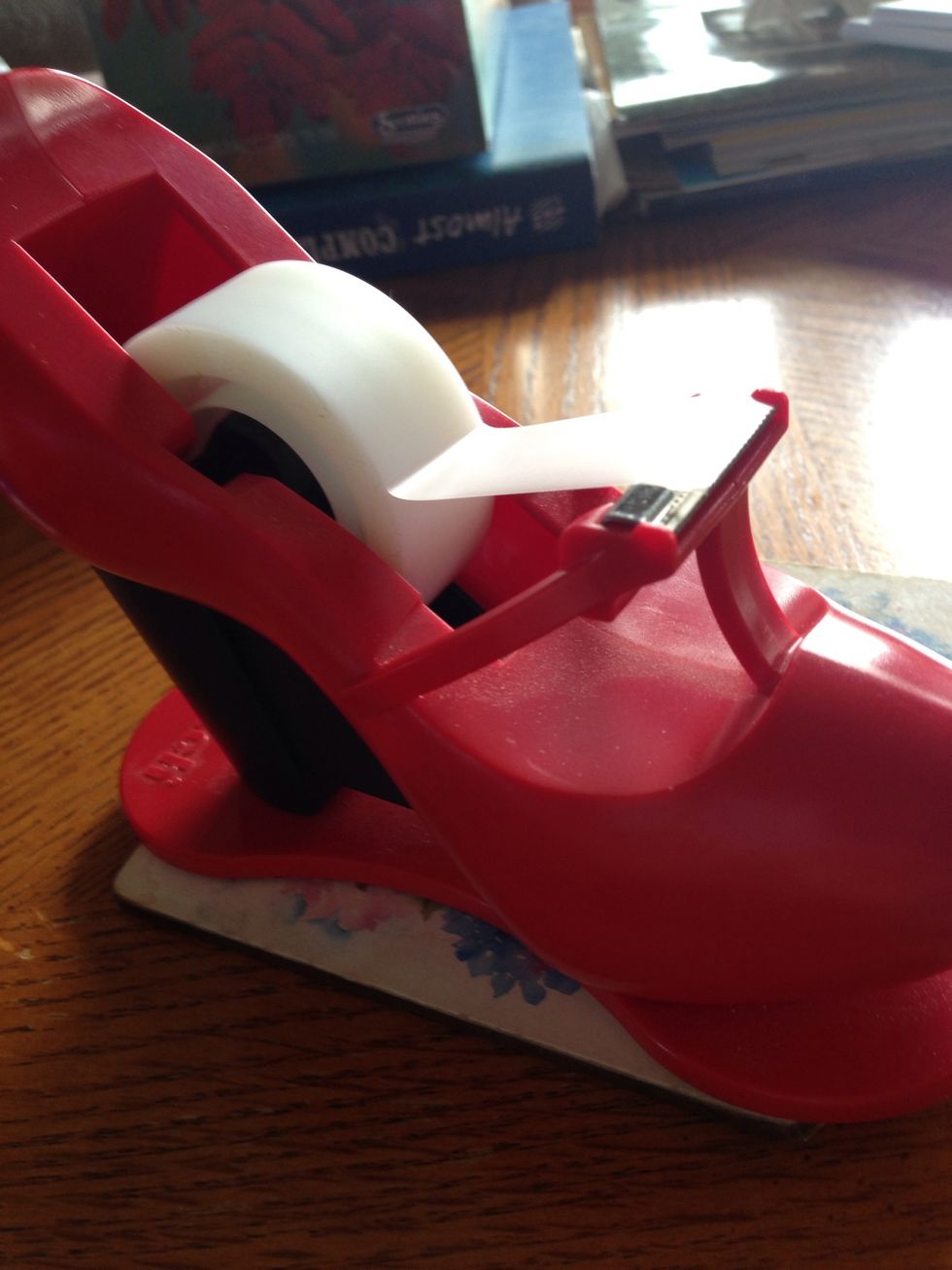 Grab your tape and cut into thin strips.
Stick the strips on your nails in the formation that you want.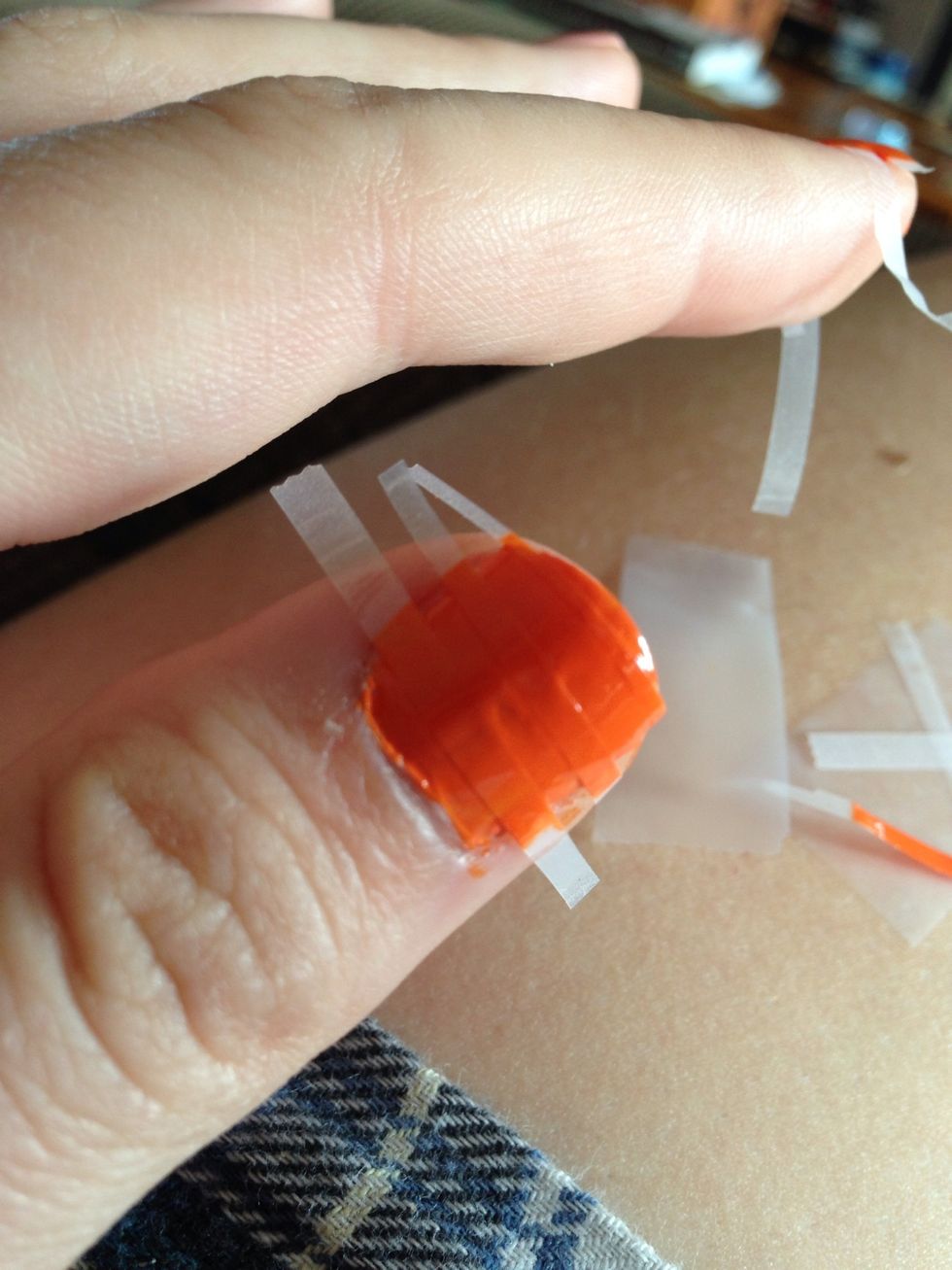 Add your second color on top of the strips.
When your second color is dry enough remove the strips slowly.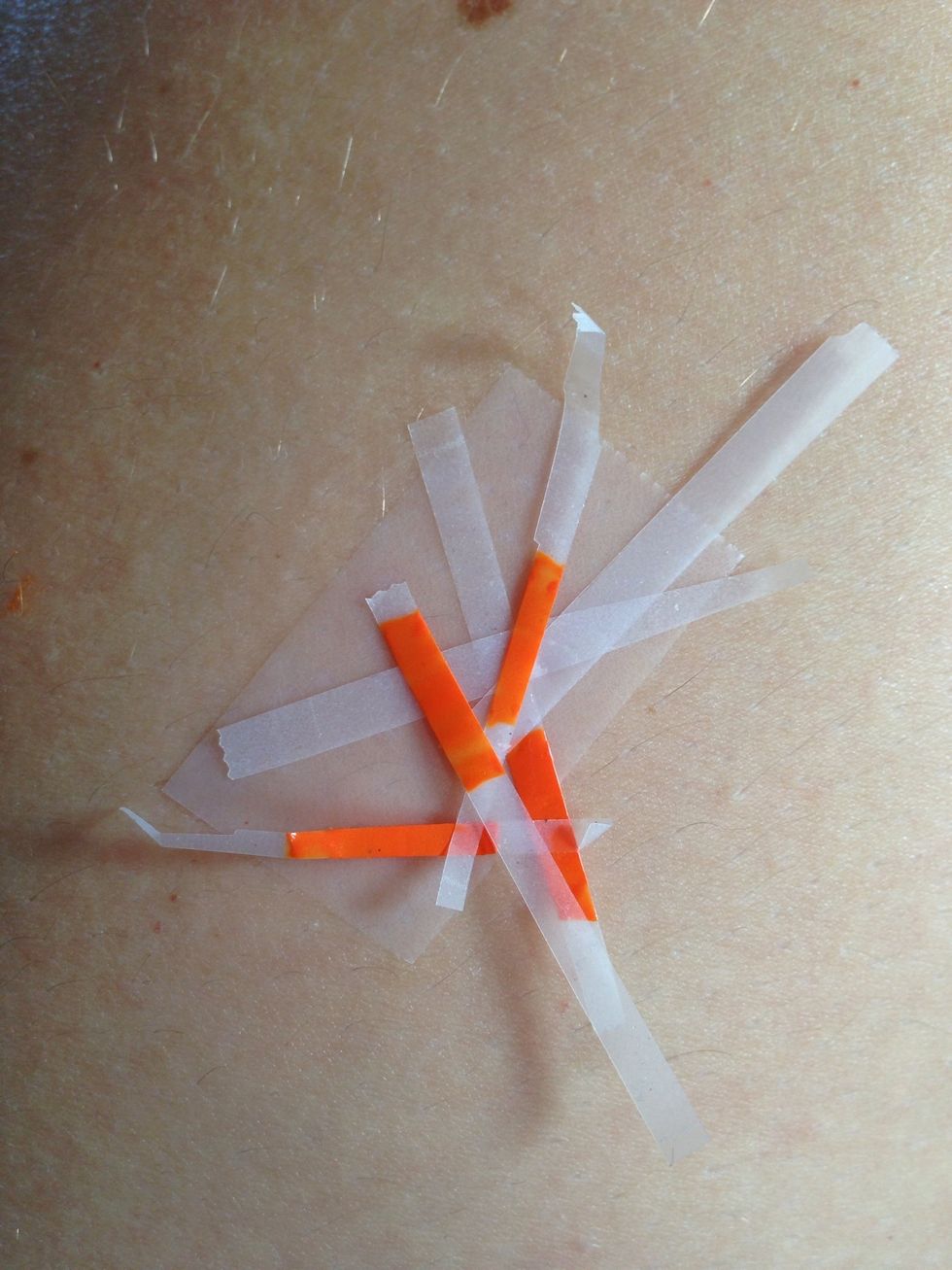 It'll look something like this you can clean it up afterwards with a toothpick if you want to. Make sure you add your top coat to make it last.
Scotch tape
Scissors
Two colours of nail polish