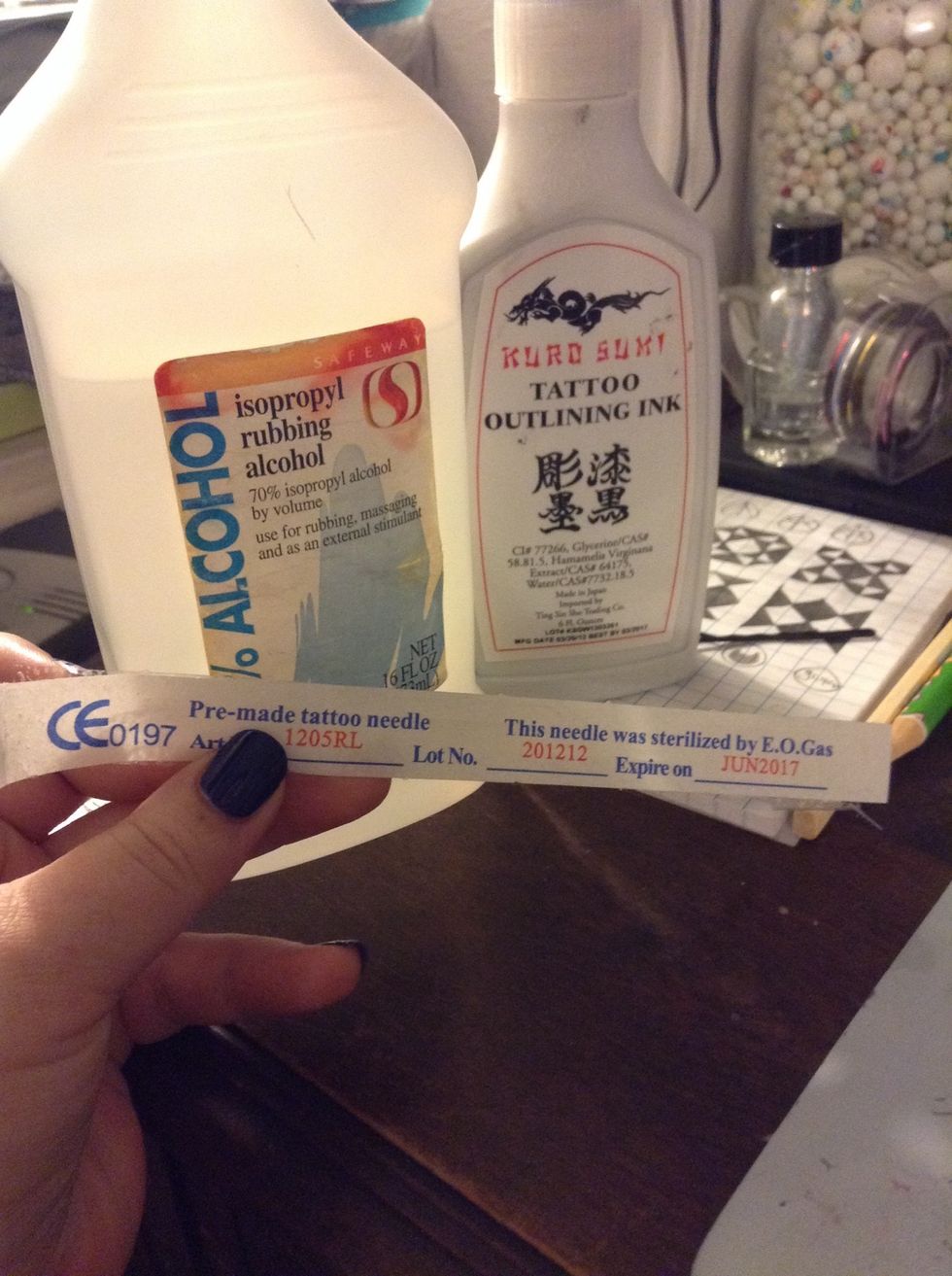 Rubbing alcohol, and I bought tattoo ink on amazon. You need India ink, non-toxic, do NOT use pen ink, because that's how you get ink poisoning. And I got these sterilized tattoo needles off amazon.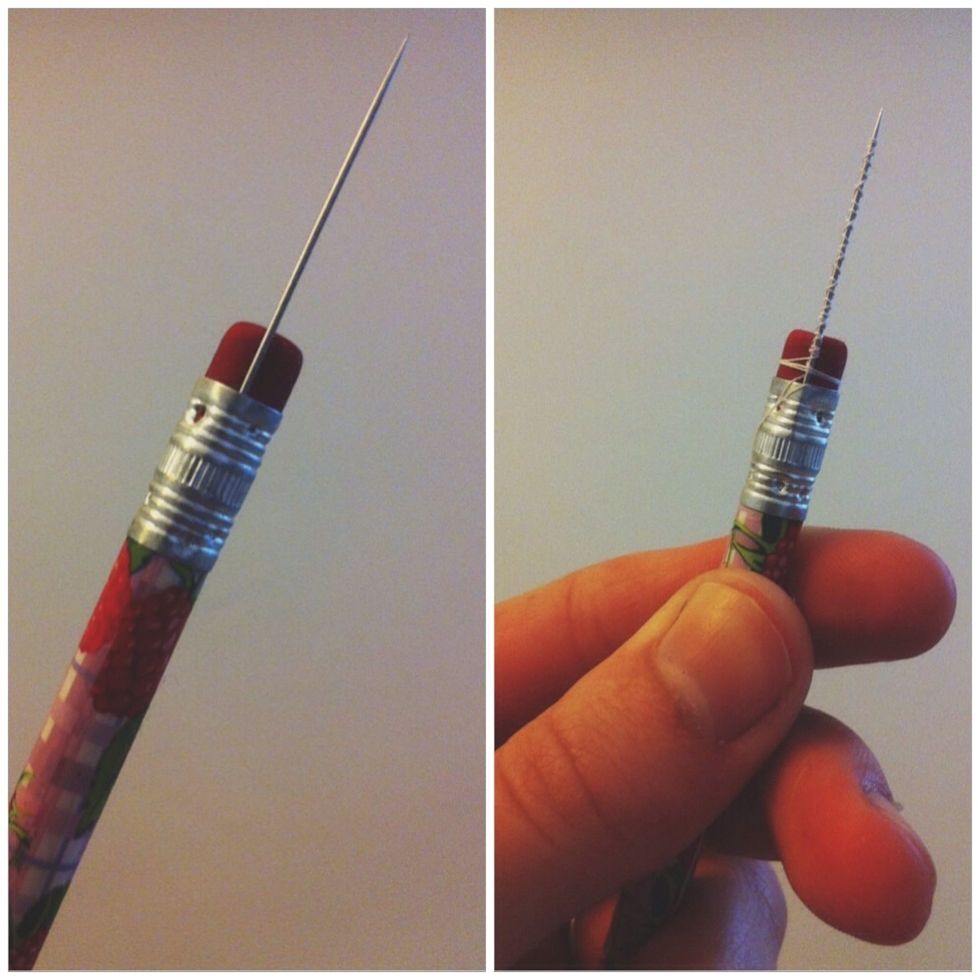 *not my pic. You can make your own tattoo needle with a STERILIZED sewing needle, and a pencil. Put the needle like in the pic, and wrap thread around the needle. The thread holds ink.
You sterilize the needle by soaking it in the alcohol. You can also use a lighter, but I dunno how. Use the rubbing alcohol to clean your skin where you want your tattoo (and also everything else).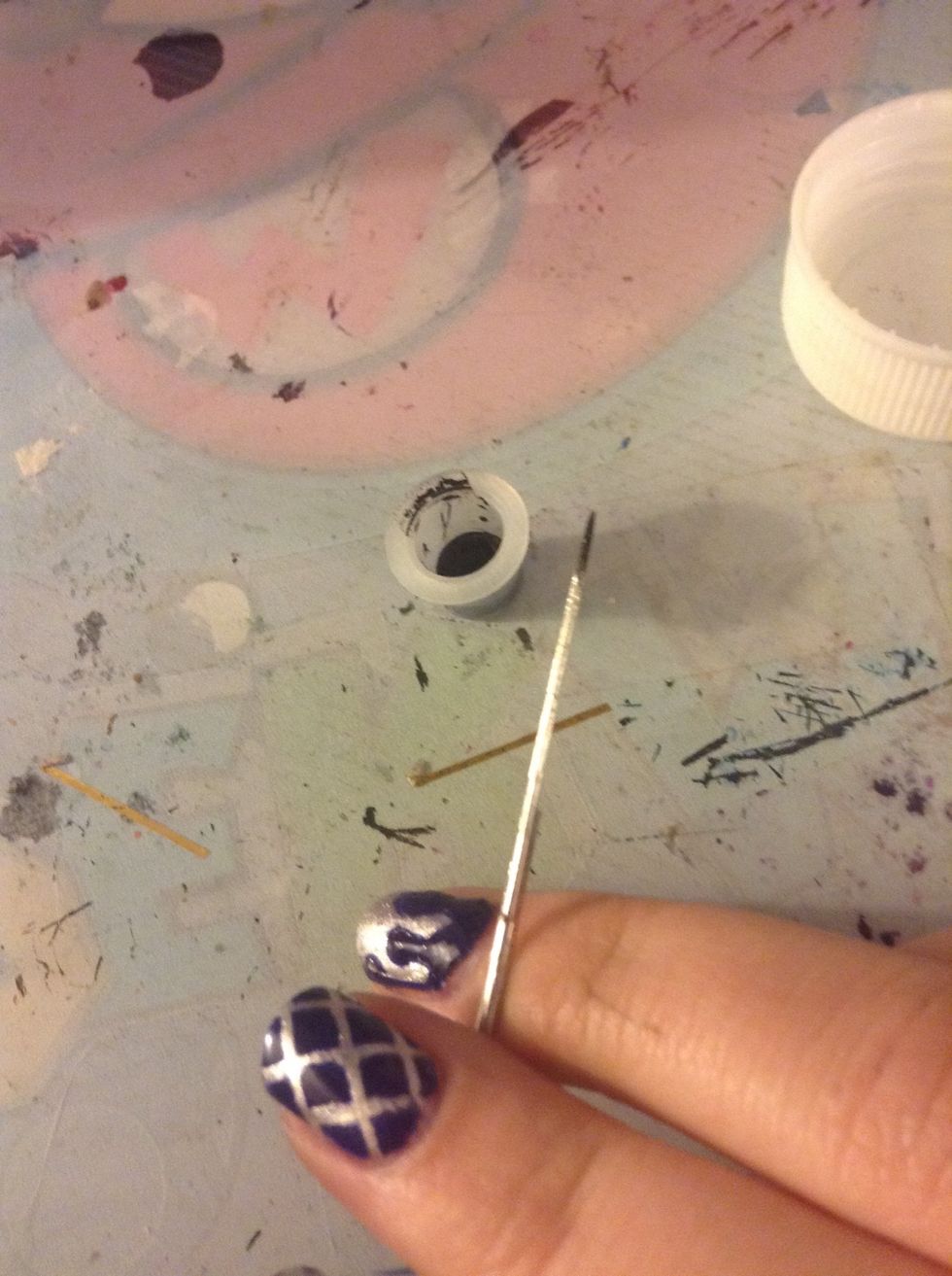 Put your ink in a bowl (I have a bunch of these little ink cups).
Don't stretch out your skin, or anything like that because then it won't look right afterwards. Tattoo only fleshy parts of your body, because doing it over bone hurts.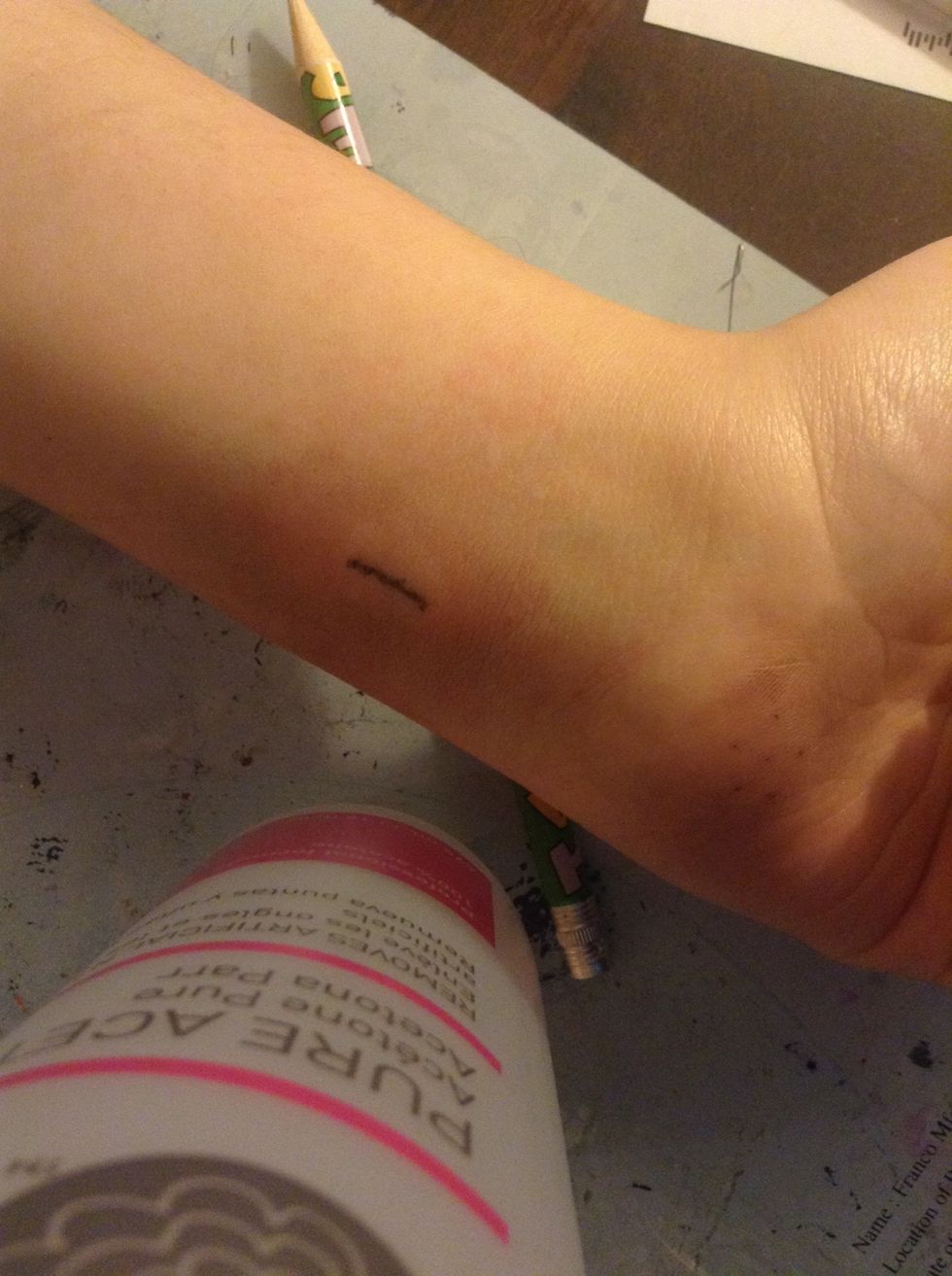 Wipe with a paper towel and rubbing alcohol.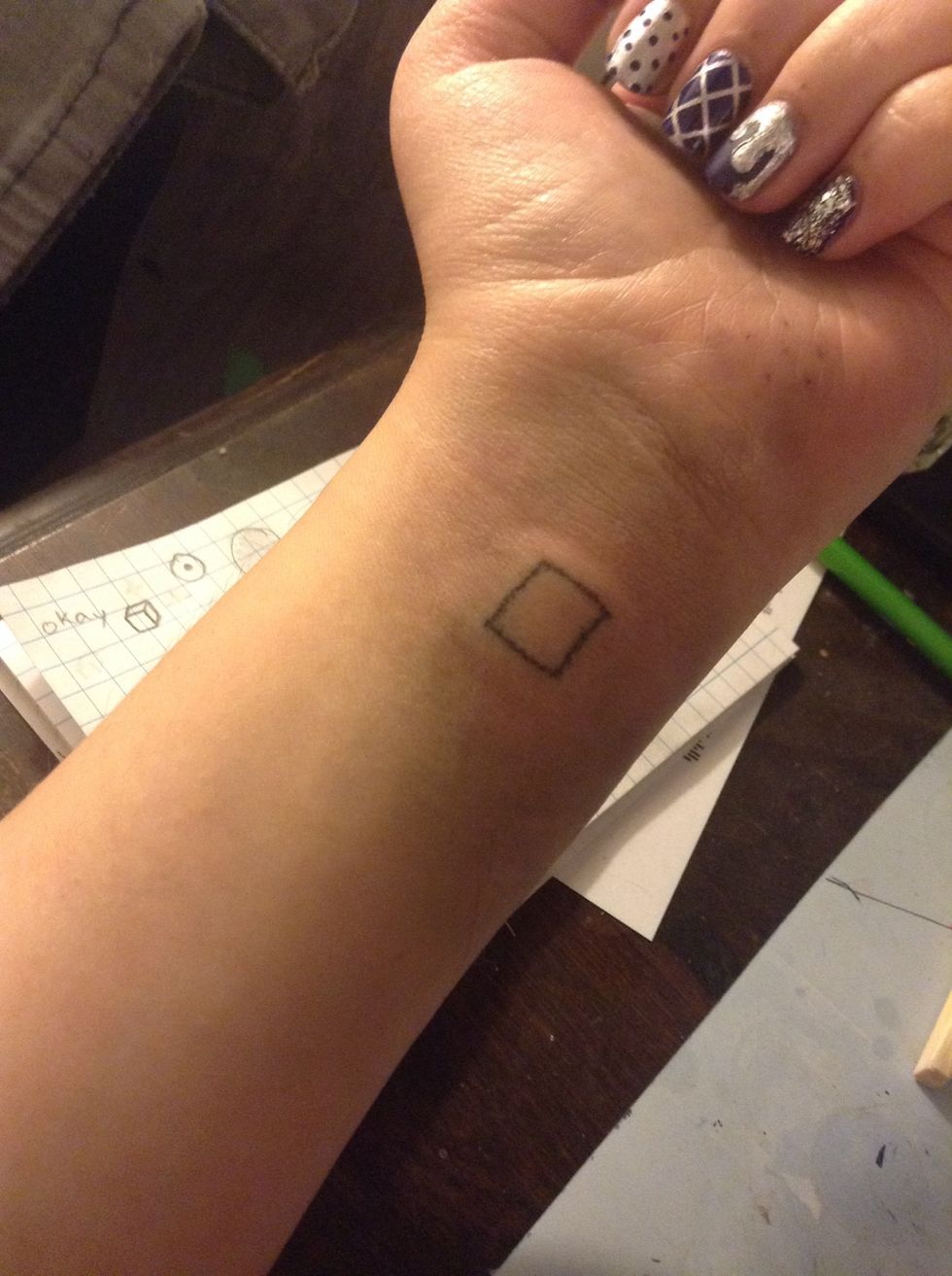 When you're done go over it with the alcohol. Then wash it with warm soapy water. You want to keep it hydrated, so put unscented lotion on it. You can also wrap it in plastic wrap, but it annoys me.
You need to let it heal for a couple weeks. You can, and will probably need to touch up then. Don't let it dry out.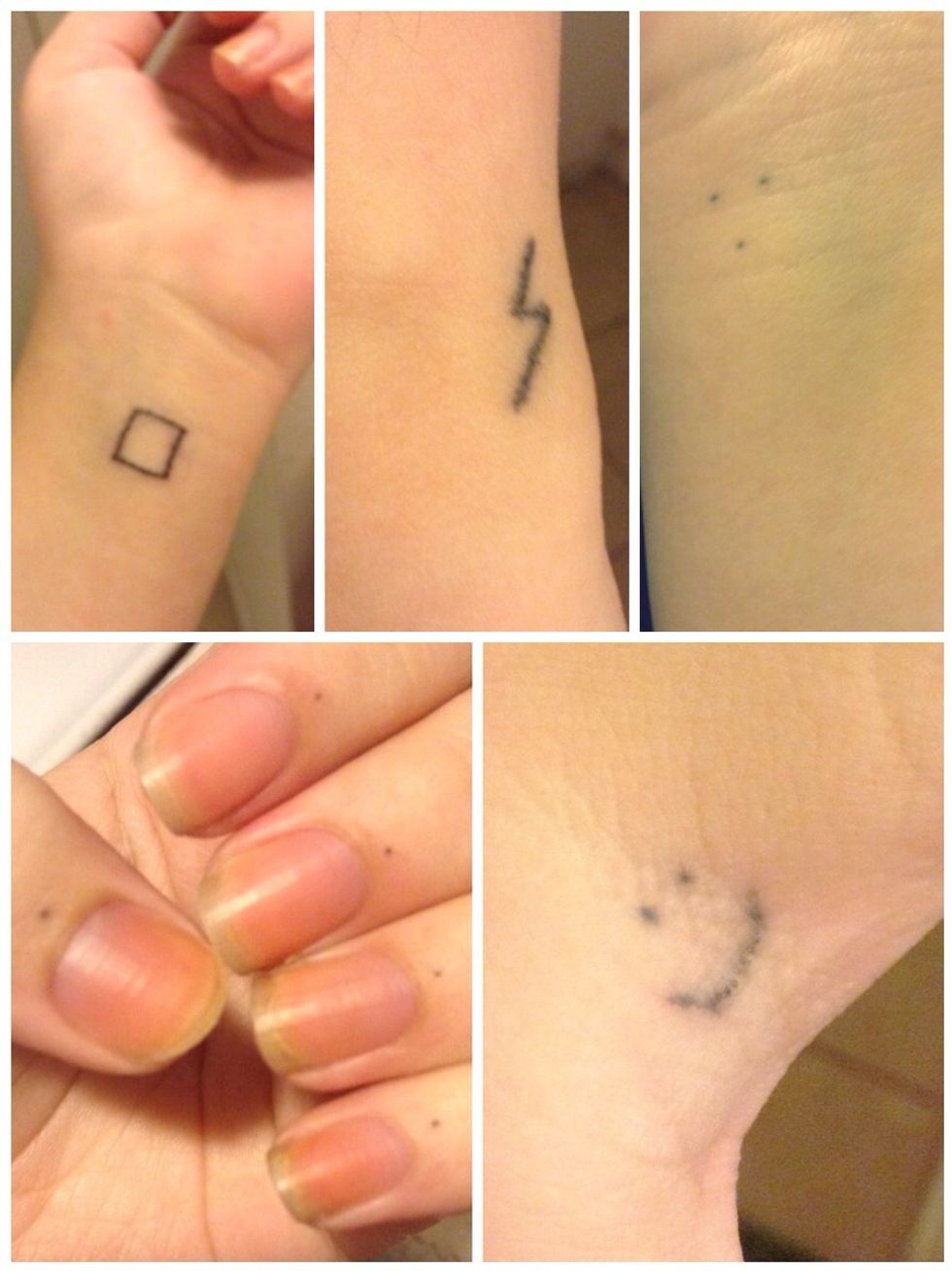 Everything is on my left hand except the trio of dots on my inner right wrist. Square and lightning bolt are on my wrist. Smiley face is in between my thumb and pointer finger. Dots by my cuticles.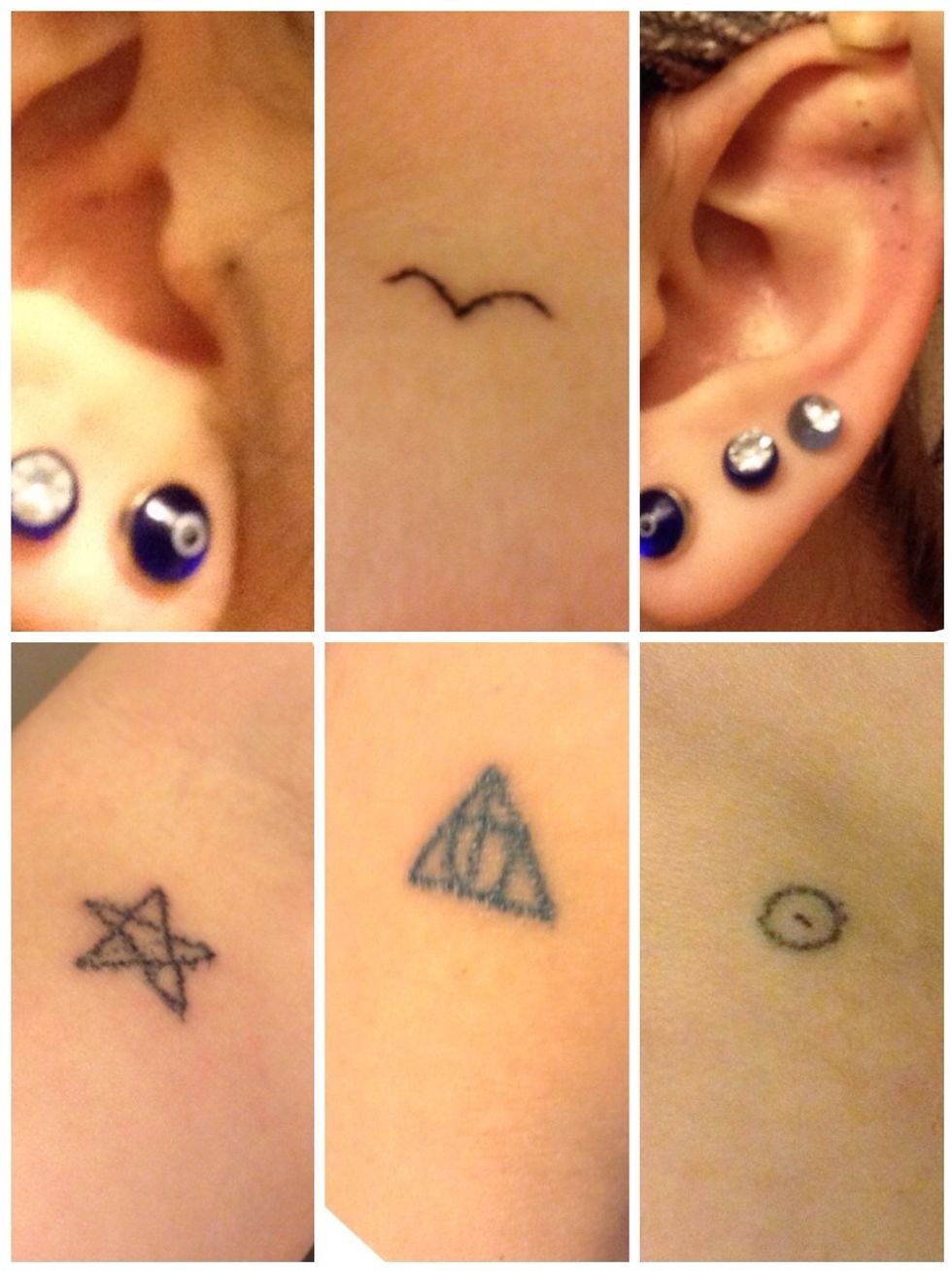 I got a dot in my ear, a bird on my chest, row of dots in my other ear. Star on my inner left elbow. Deathly Hallows on my right elbow. And an evil eye on my right knee, that was the first one I did.
Remember that they're permanent and because they're homemade you will need to go over them as they fade over time. You don't want a mess. As I do more over time, I'll probably update this with pics.
I did 'smile' by my smiley face. I did it about Feb. 20-ish. It healed completely in about two weeks.
This is it about a month and a half later. I need to touch it up in a few spots.
India ink
Rubbing alcohol
Paper towels
Tattoo needle OR
Pencil
Needle
Thread