How to do a standing backflip with pictures and videos.
Do a Standing Backflip With Pictures and Videos.
21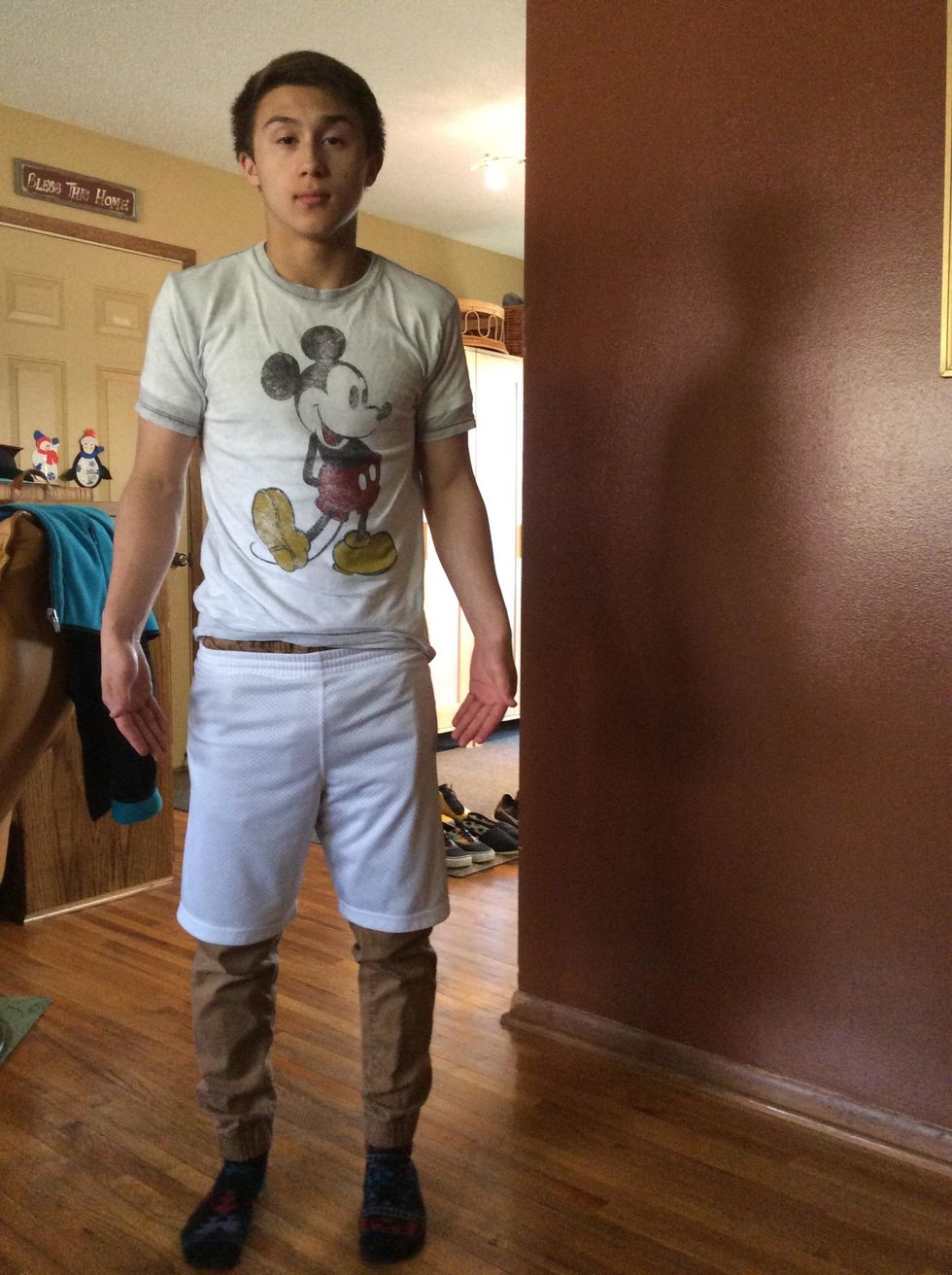 First you'll want to get into comfortable clothes.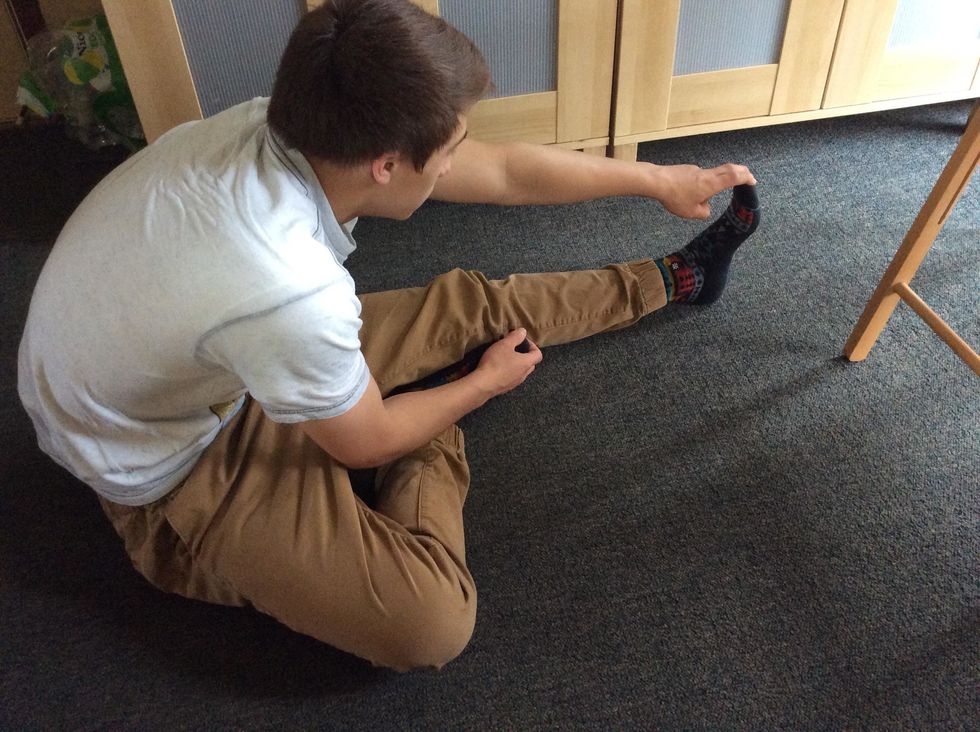 After you do that you'll want to limber up and stretch.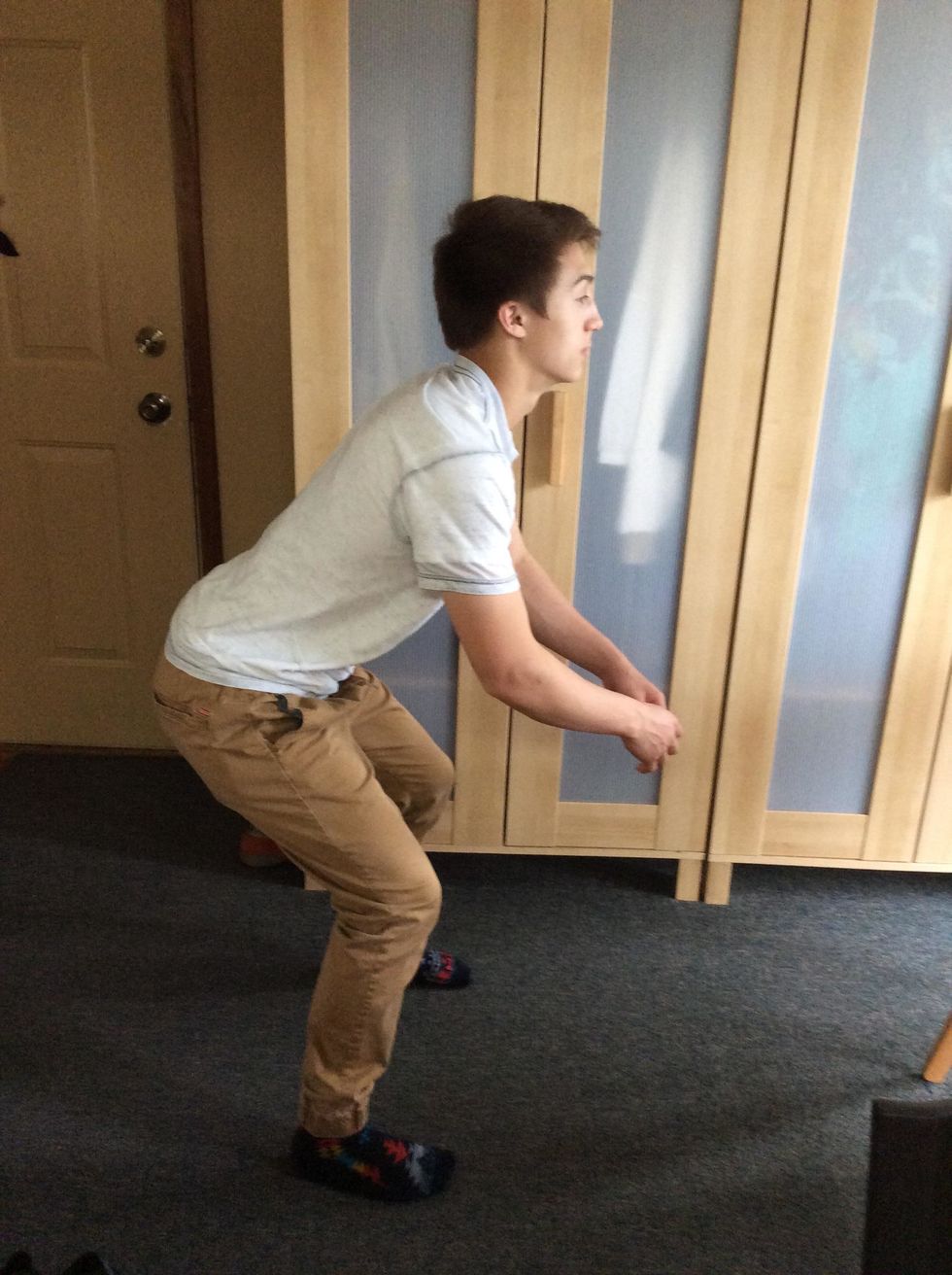 Now we'll actually start to do the backflip. First thing you want to do is get into a squat position.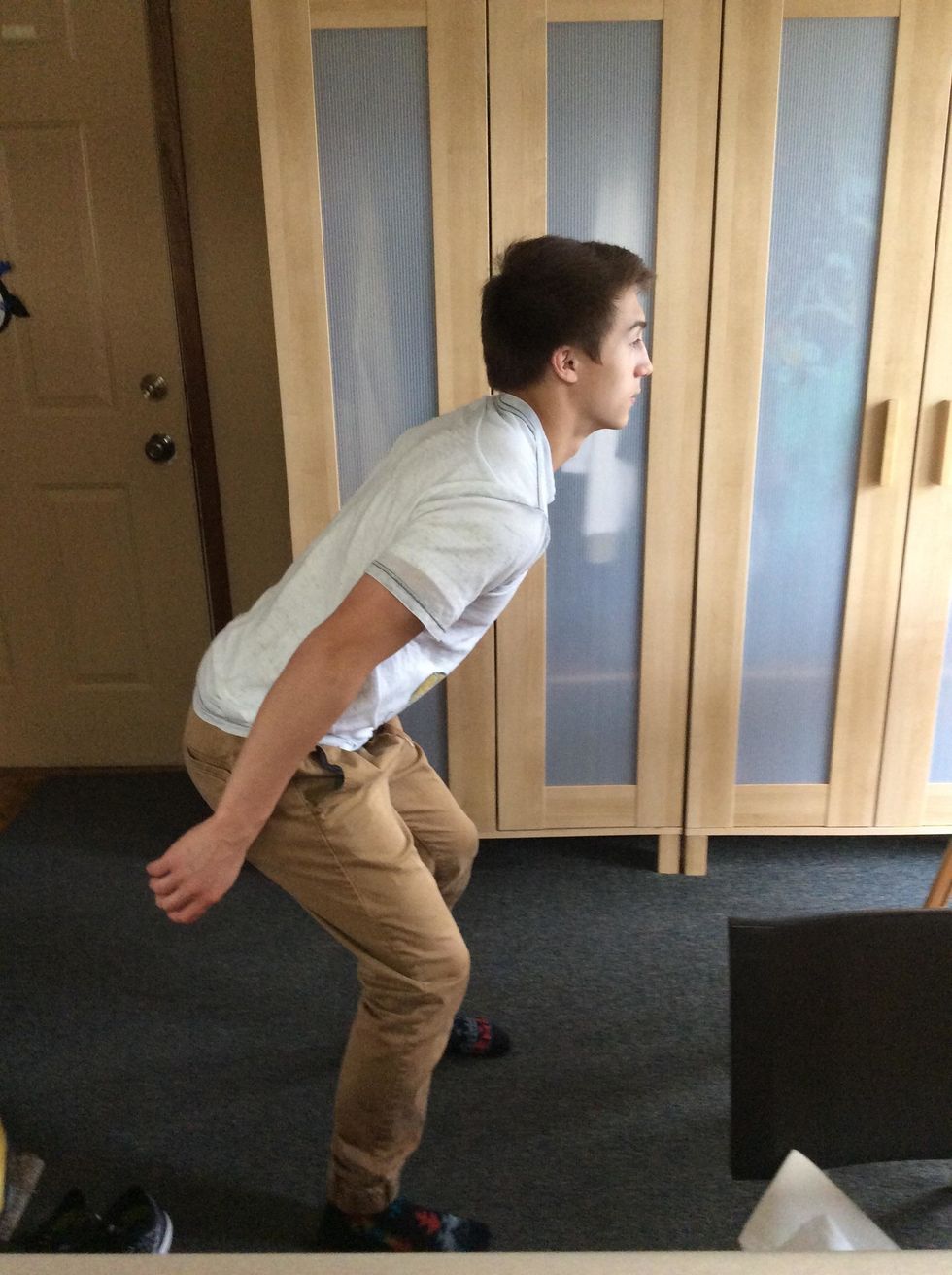 Once you have done that, you will then put your arms behind your back.
Then spring up to your tip toes and reach your arms to the sky. That'll help get power to flip.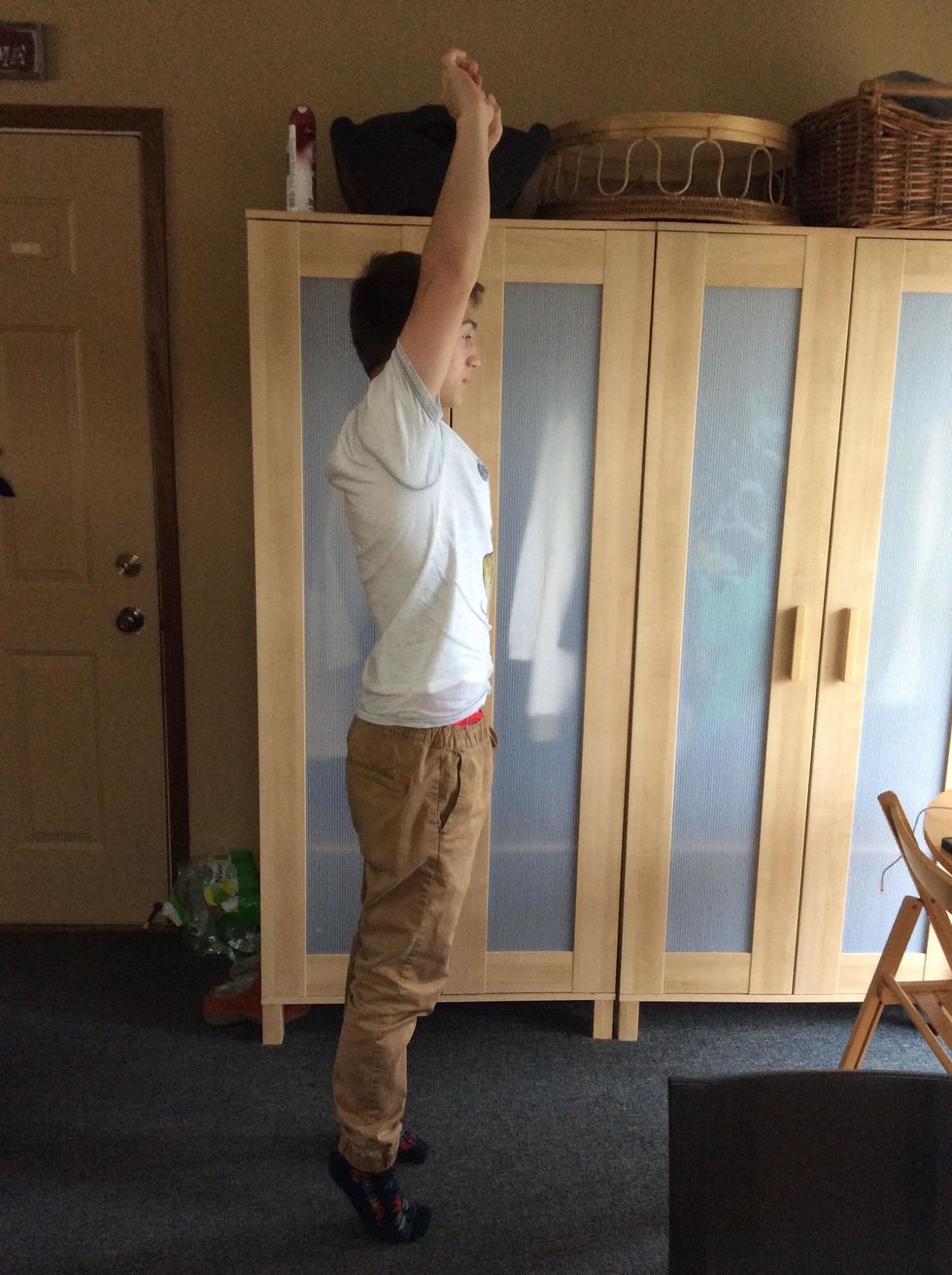 As you jump into the air, you will swing your arms forward and up as if you were going to make the Y in the song YMCA.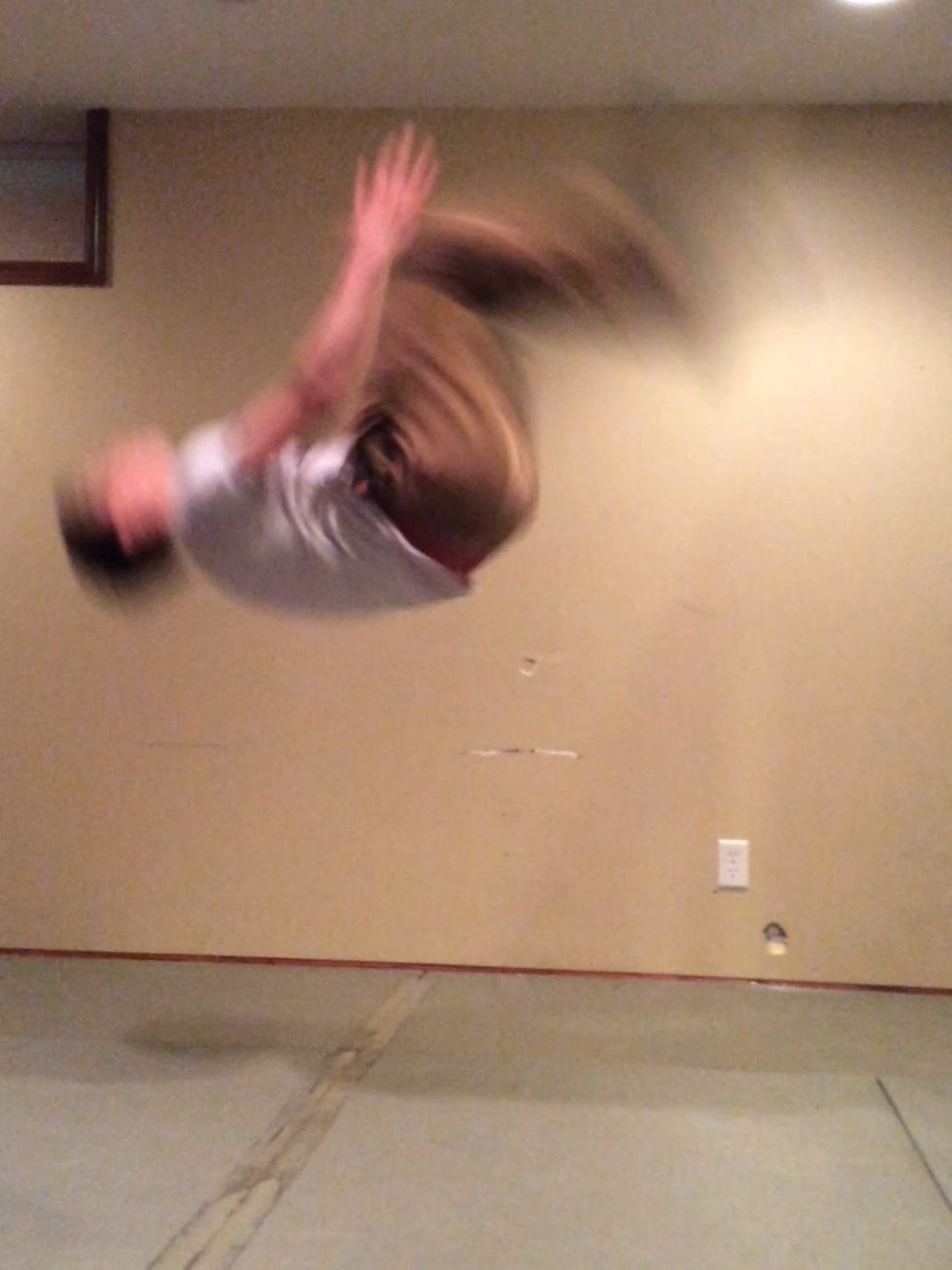 Once you get into the air, try your best to get your knees to touch your chest.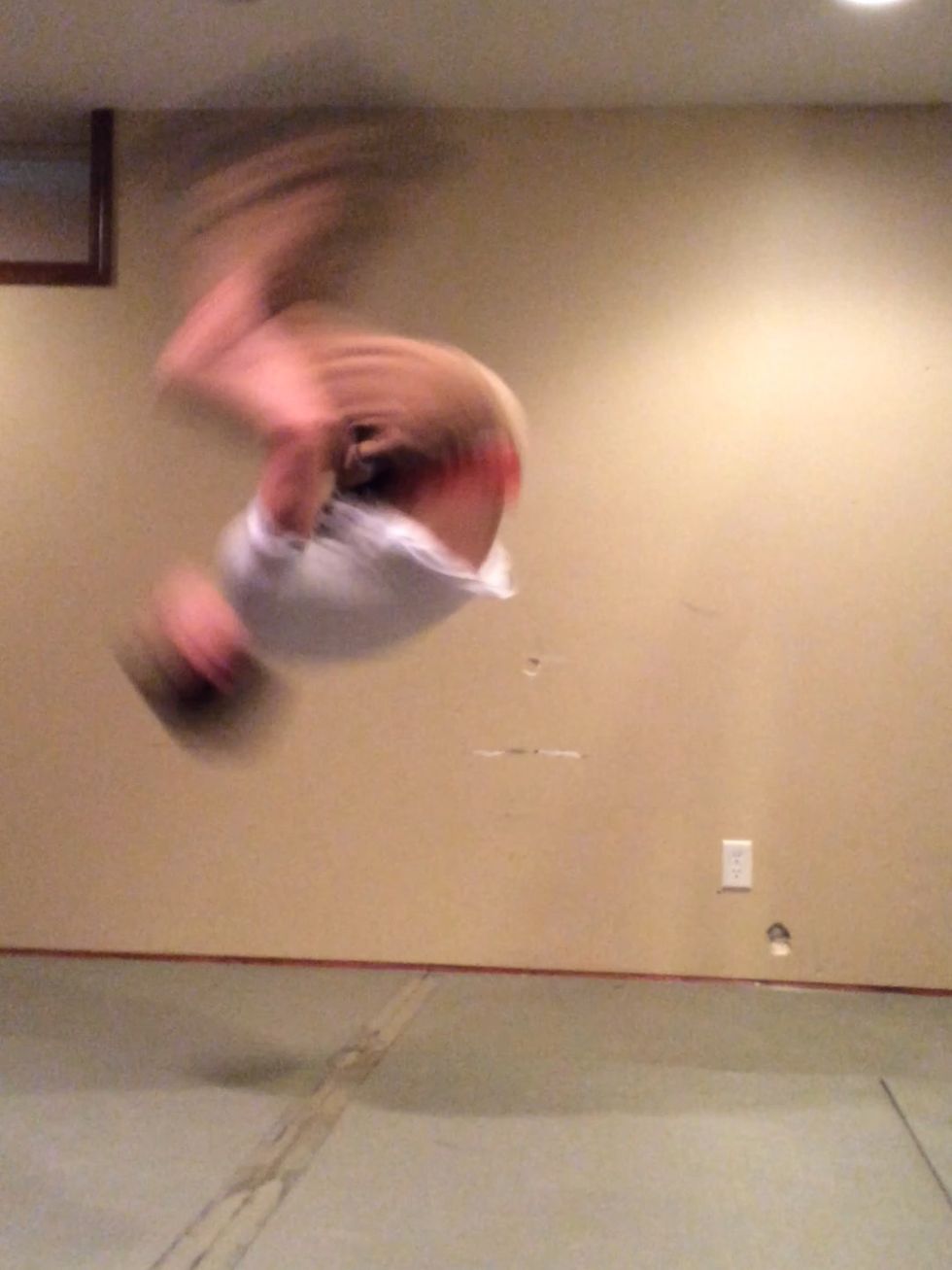 After you bring your knees up, grab them and that'll help you rotate fast enough to land(if you don't grab your knees, chances of you landing are slim).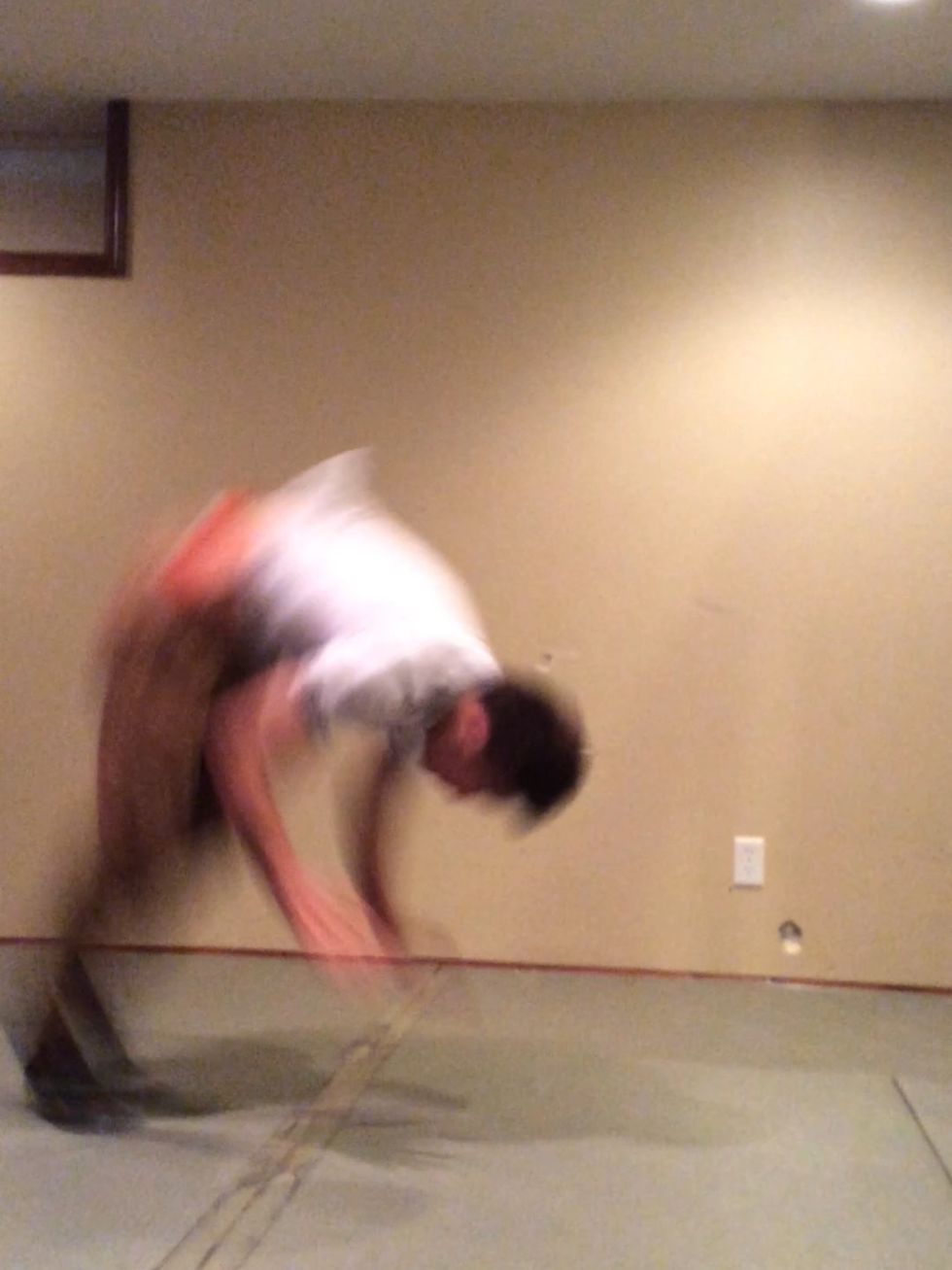 Sorry the pictures are kind of blurry. But make sure to keep your eyes opened during this because once you can see the ground, you will want to let go/untuck your legs & you should land on your feet.
1.0 Mat
Clothes(shirt & shorts)
1.0 Ipad