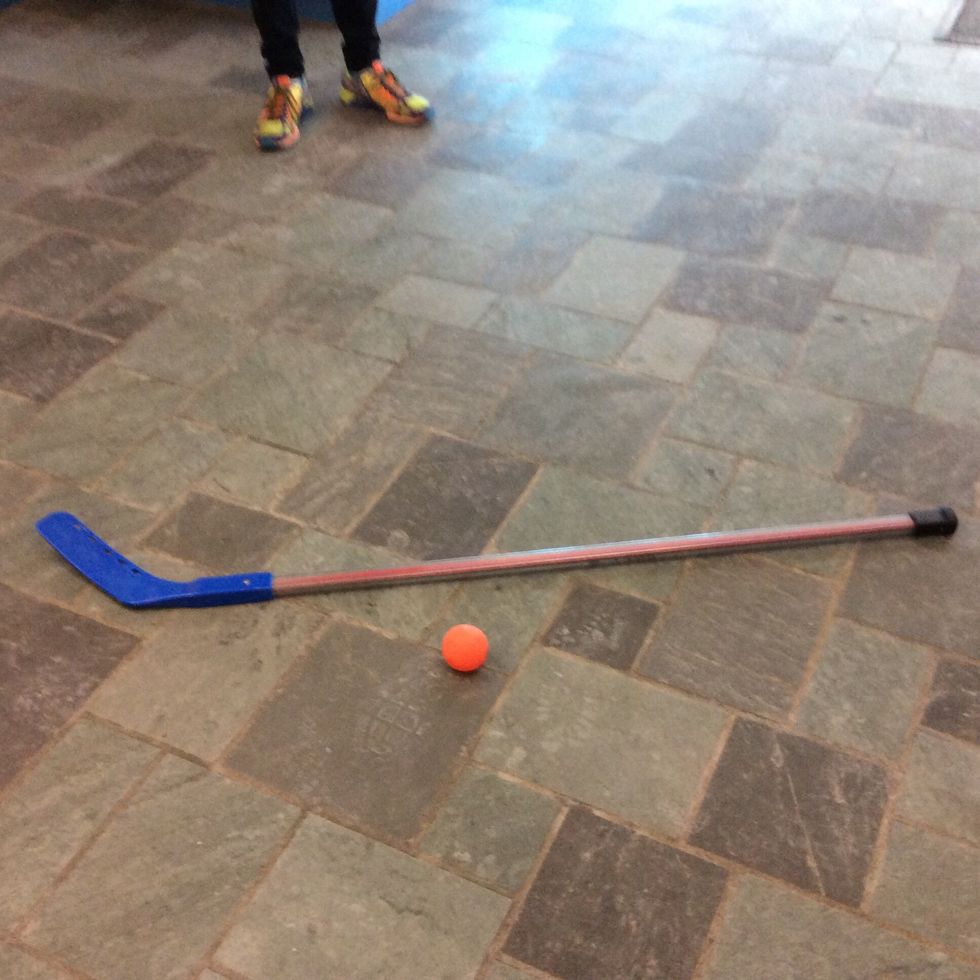 Put the puck on the ice 4 metres or more in front of the net.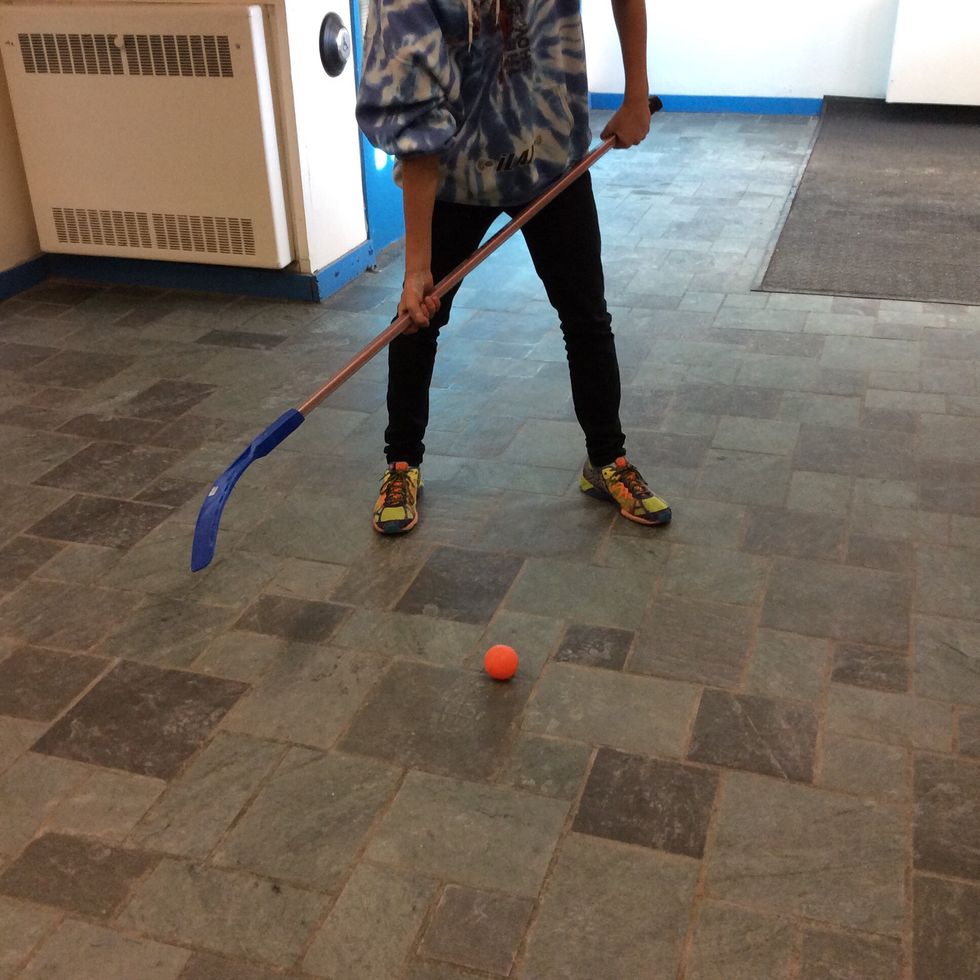 Make sure the puck is lined up with the end of your heel, depending on which way you feel more comfortable shooting
Make sure your feet are hip width apart.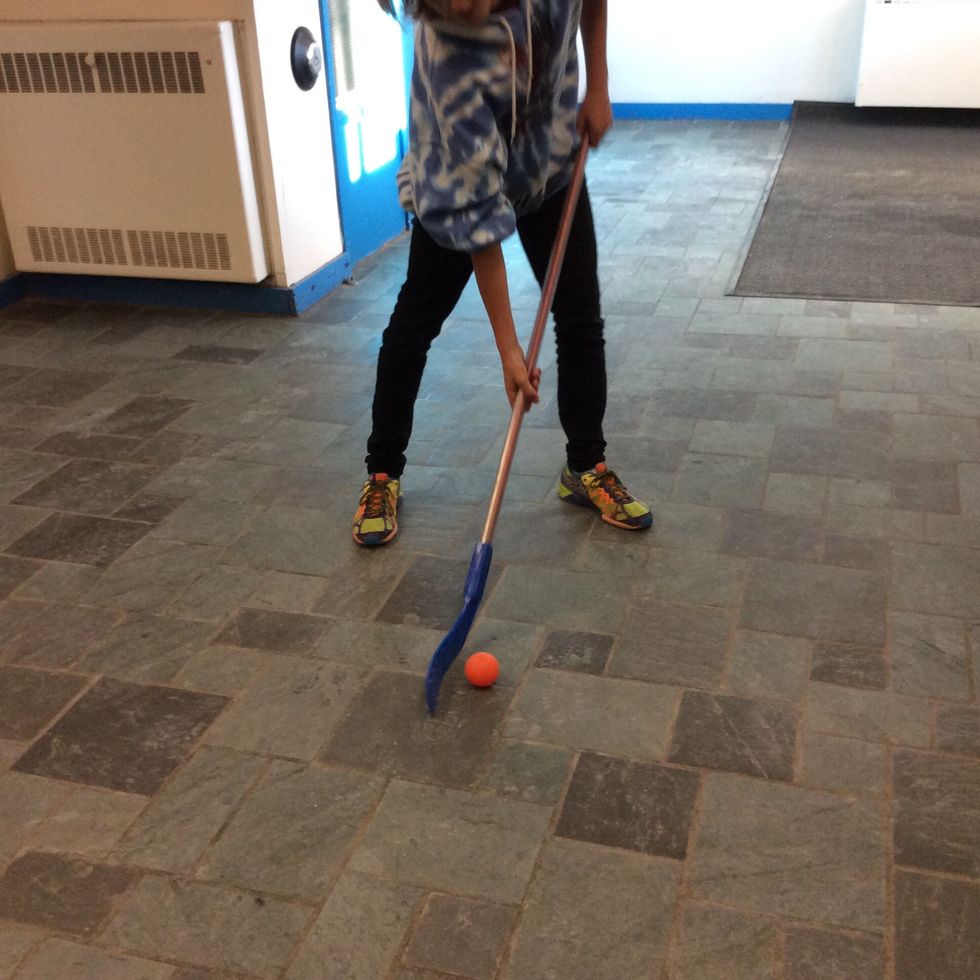 Turn your foot facing the net (the opposite foot of which you are shooting), this is also where the majority of your weight should be placed.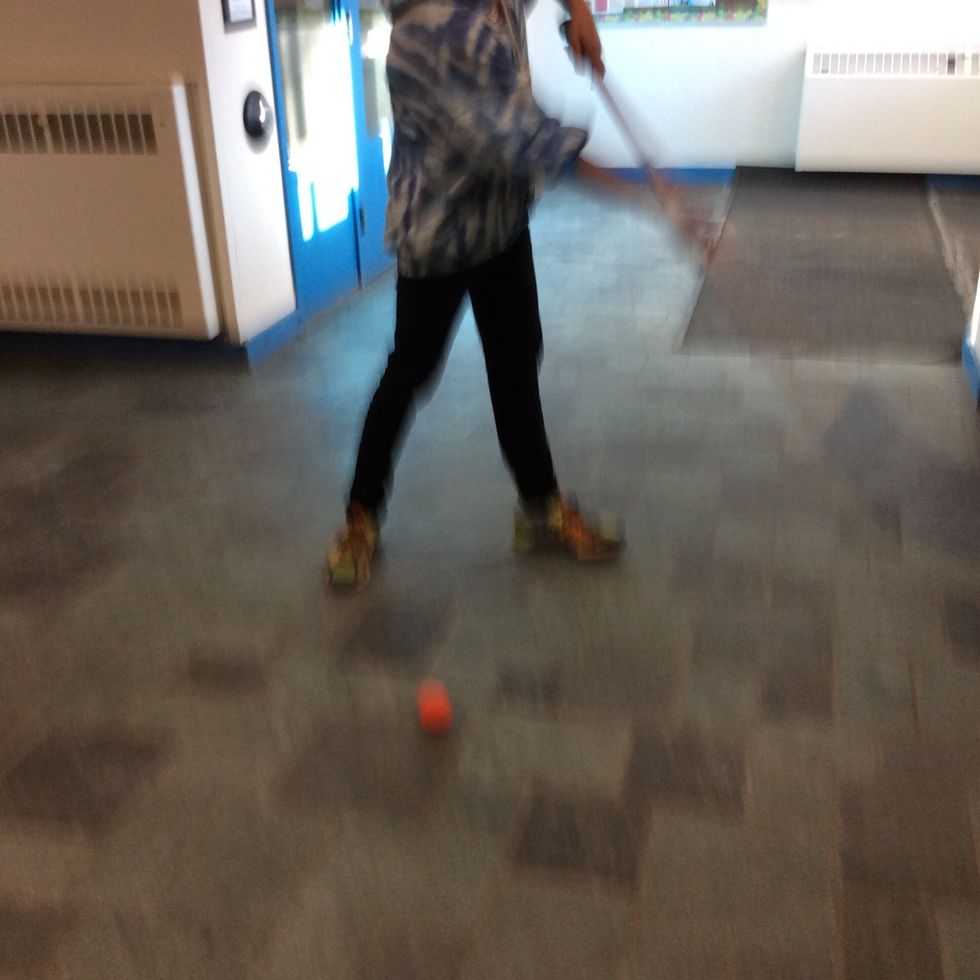 Put your stick up, just below your shoulder.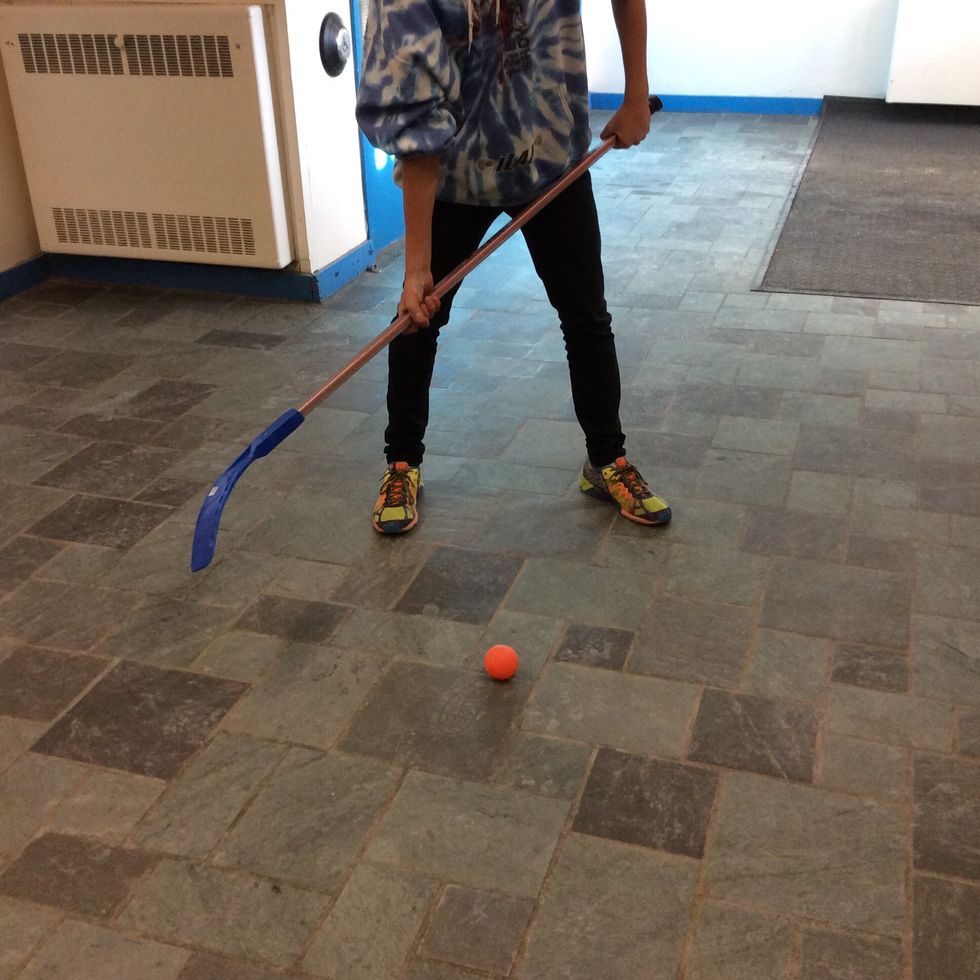 Make sure your hand is low enough (a little more than half way down) on the stick and your hands are gripping the stick with enough space between.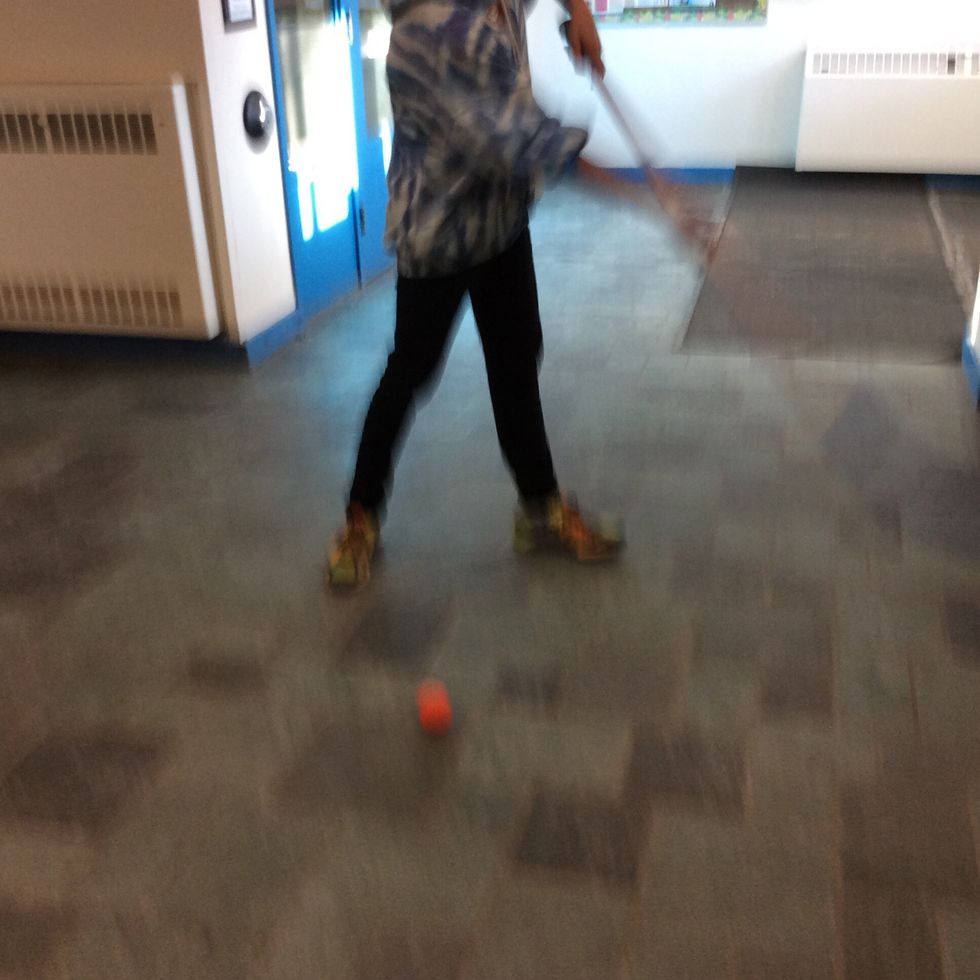 Follow through with your shot and shoot the puck, aiming towards the net.
1.0 Net
1.0 Hockey stick
1.0 Puck or ball
1.0 Flat surface/Ice