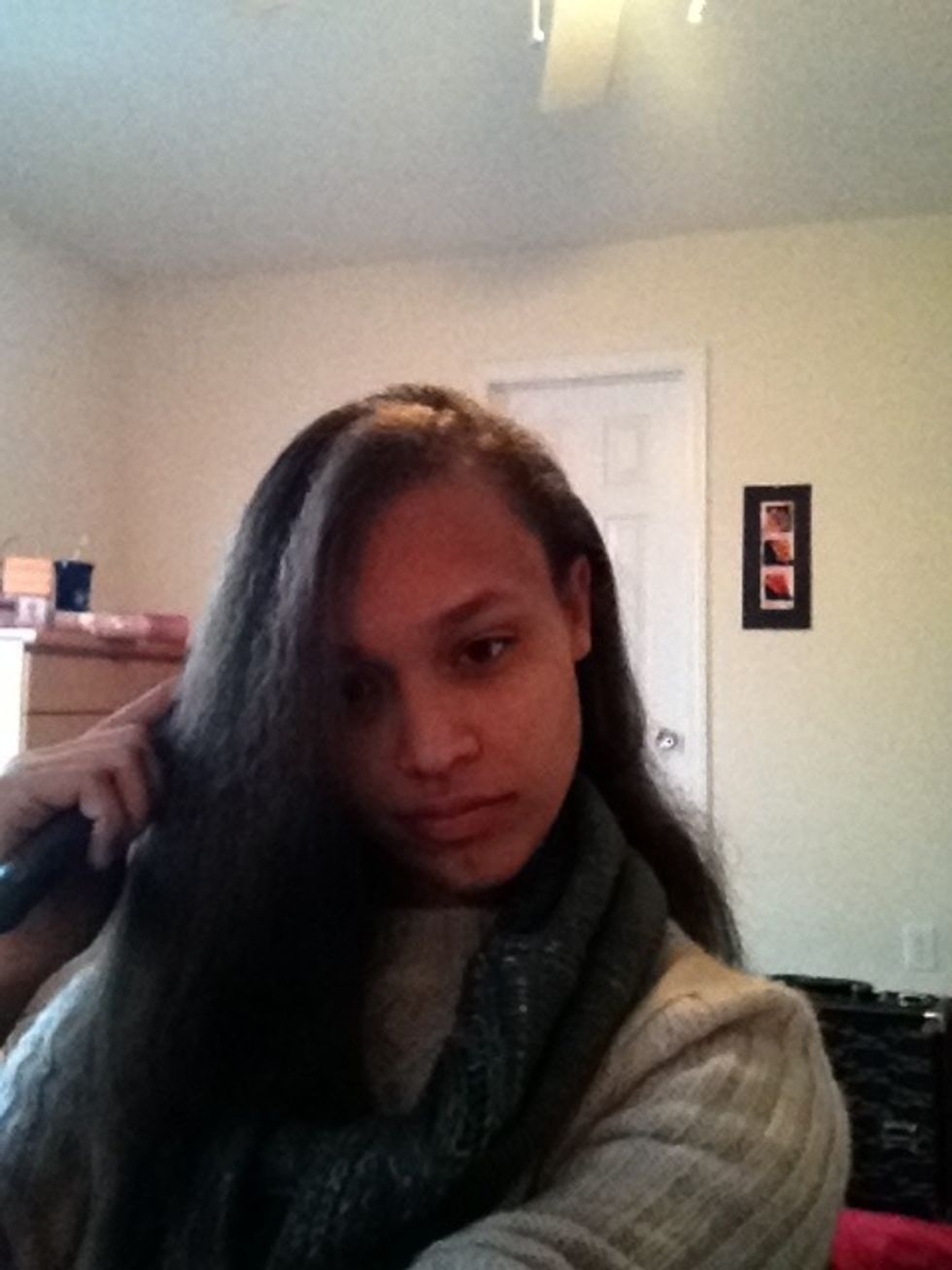 Brush your hair (Mine is a bit frizzy at the moment, but bear with me)
Section off your hair a bit above the ear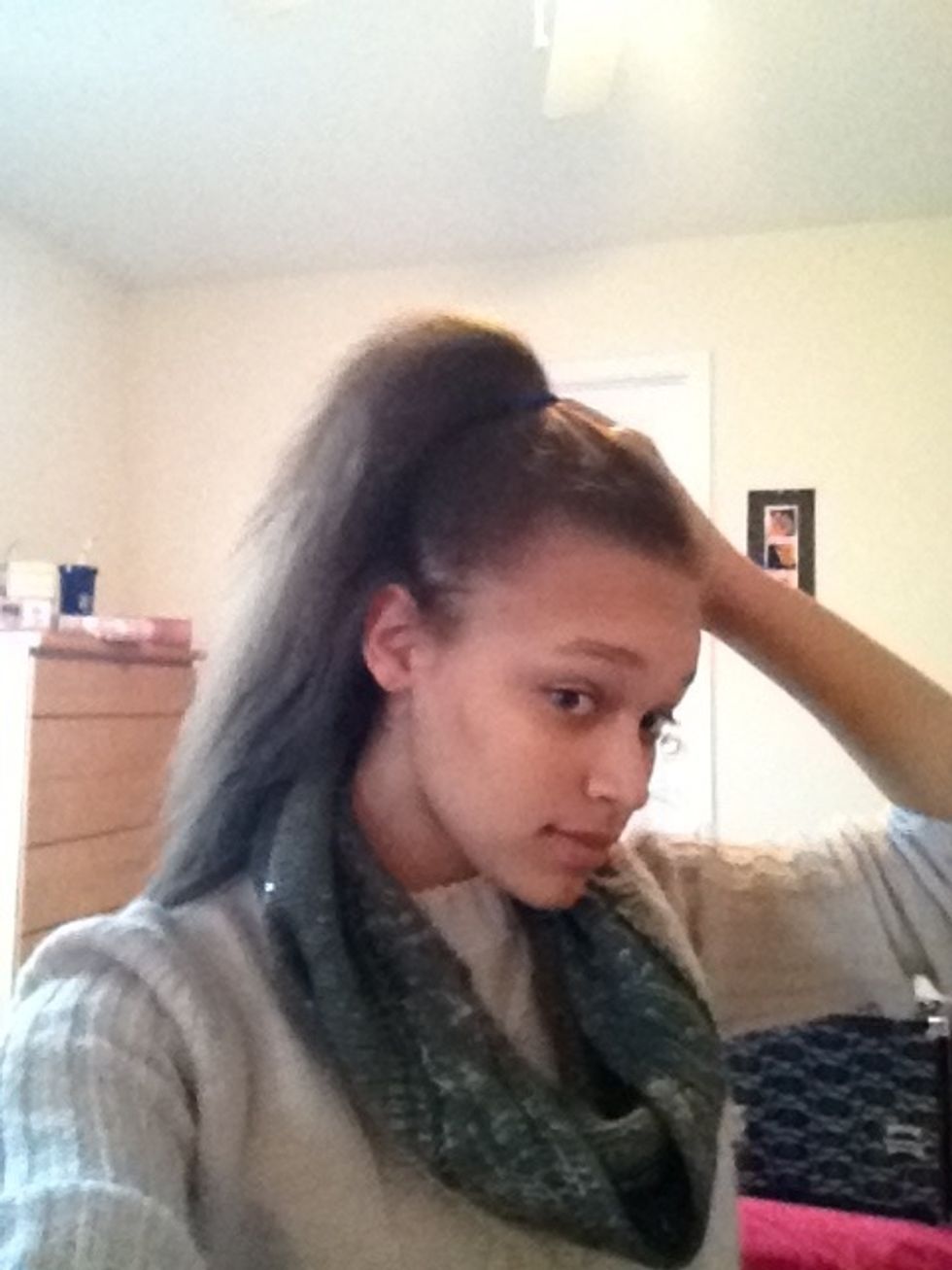 I put mine in a ponytail for now, just to keep it out of the way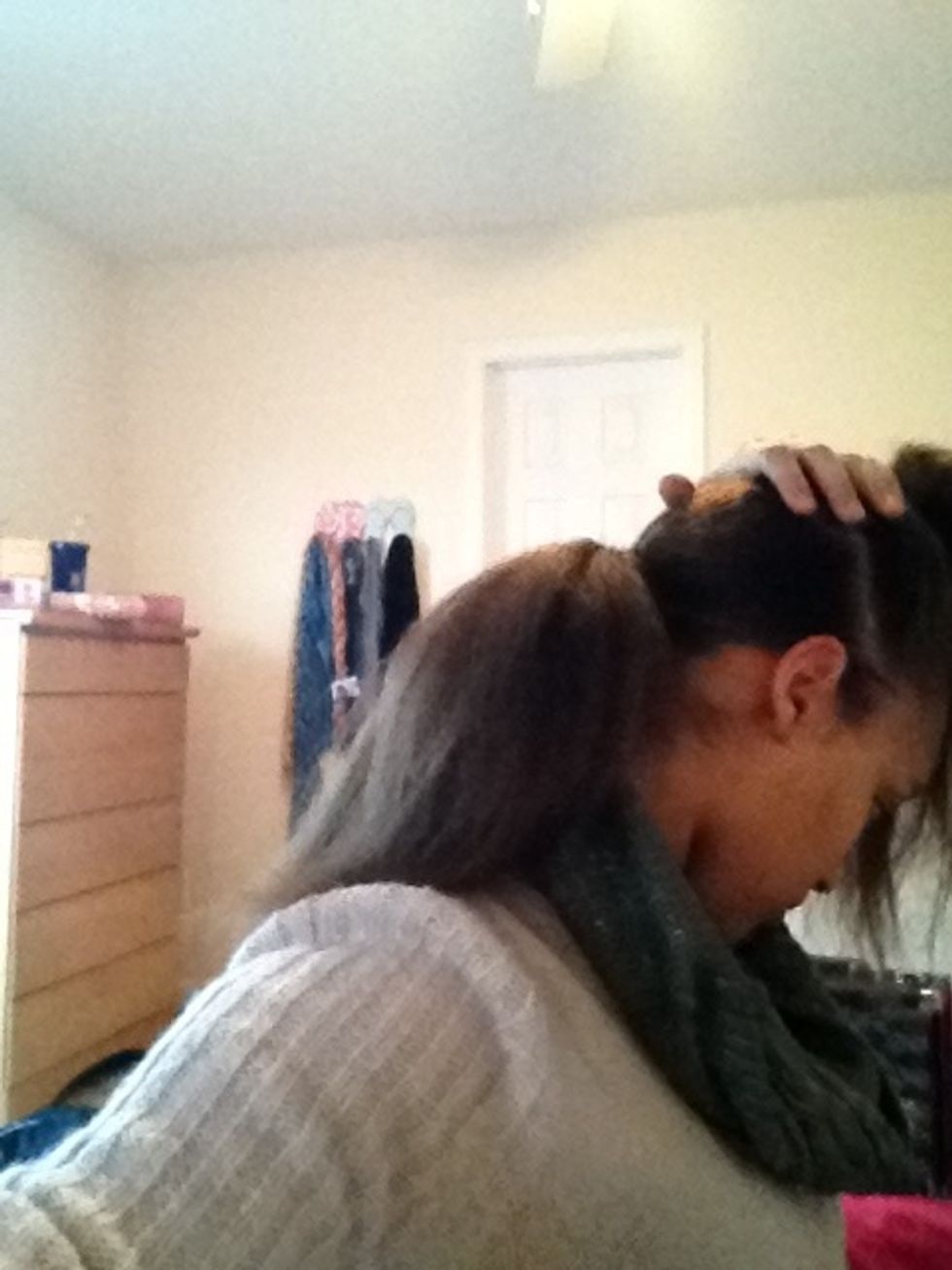 Put the bottom half into a low ponytail. My hair is really thick, so I don't need to tease it, but if yours is thinner I'd suggest teasing it.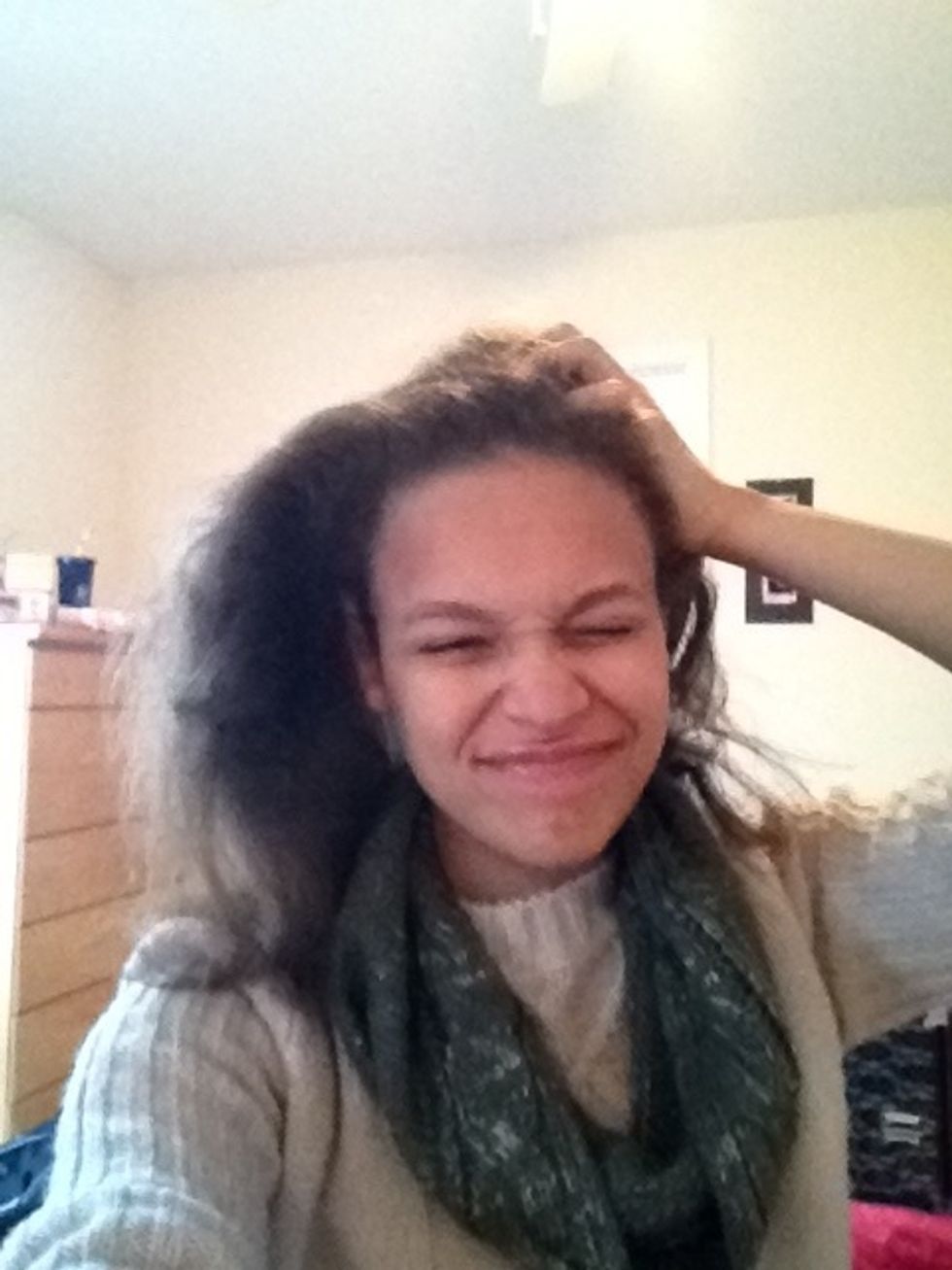 Let the top half freeeeee!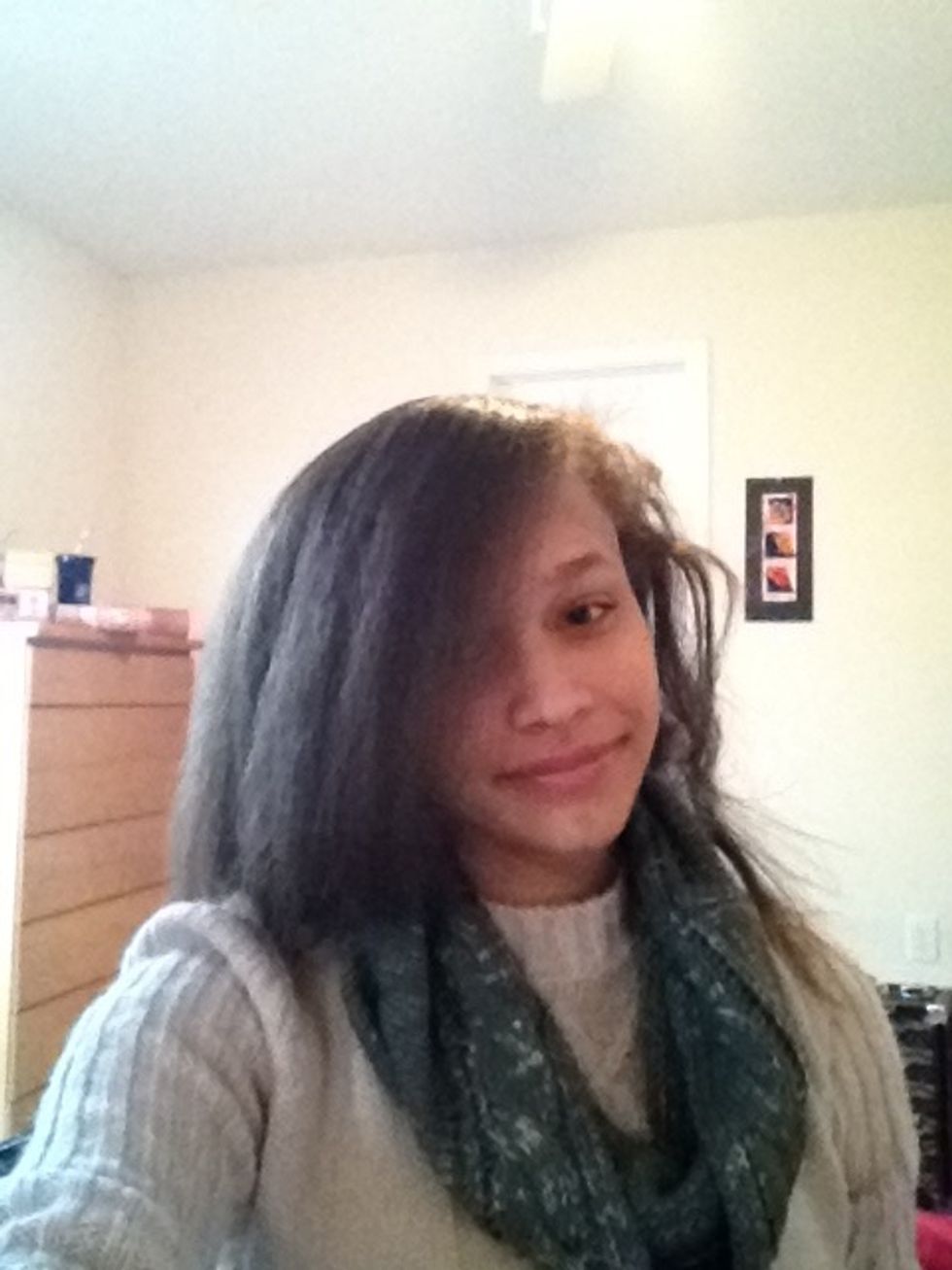 This is optional, but I love bangs, so I brushed mine forward again. Not necessary, but definitely a cute touch.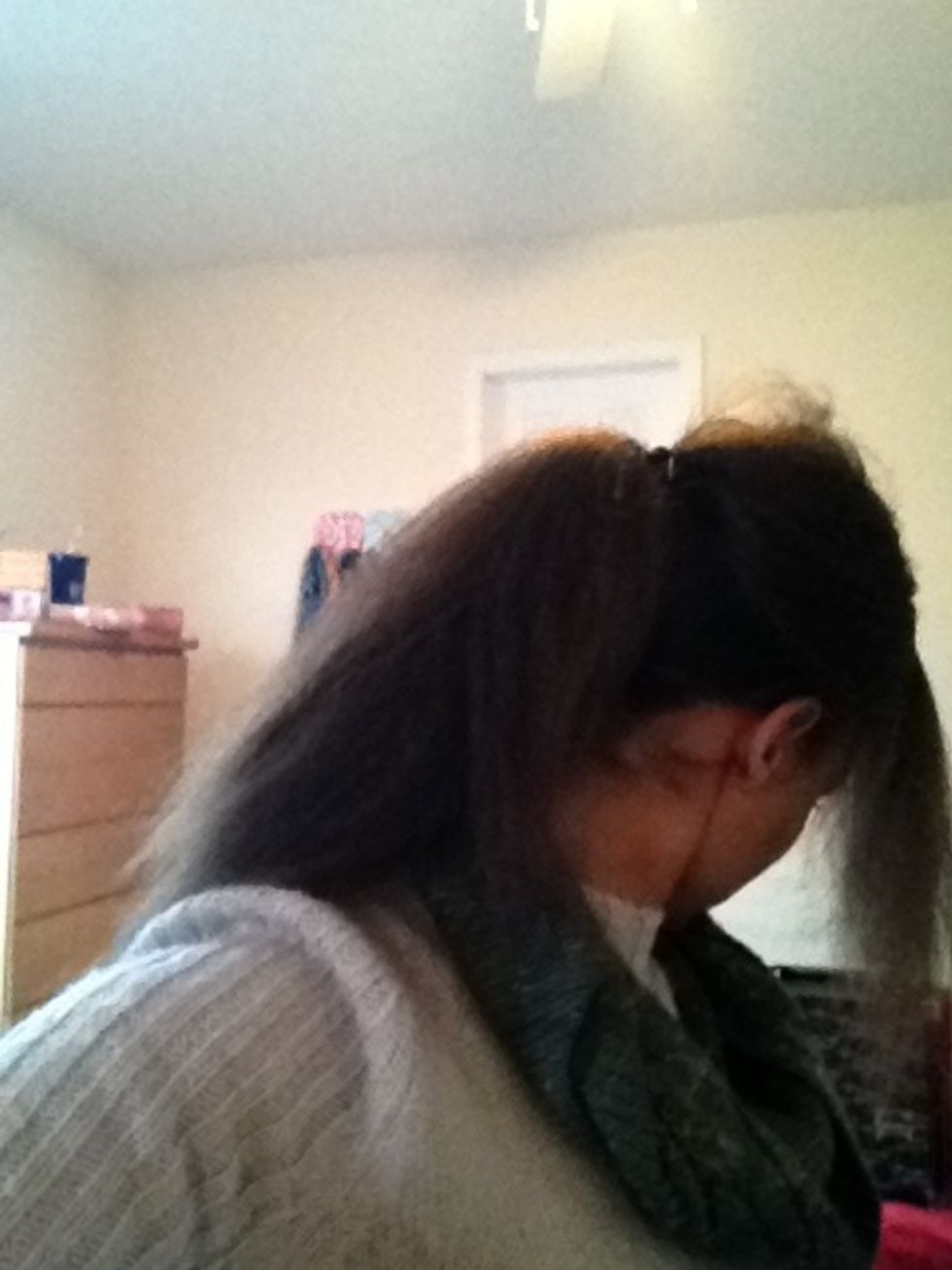 Make a second low ponytail above the first one, leaving your bangs free (Y'know, if you wanna leave them free)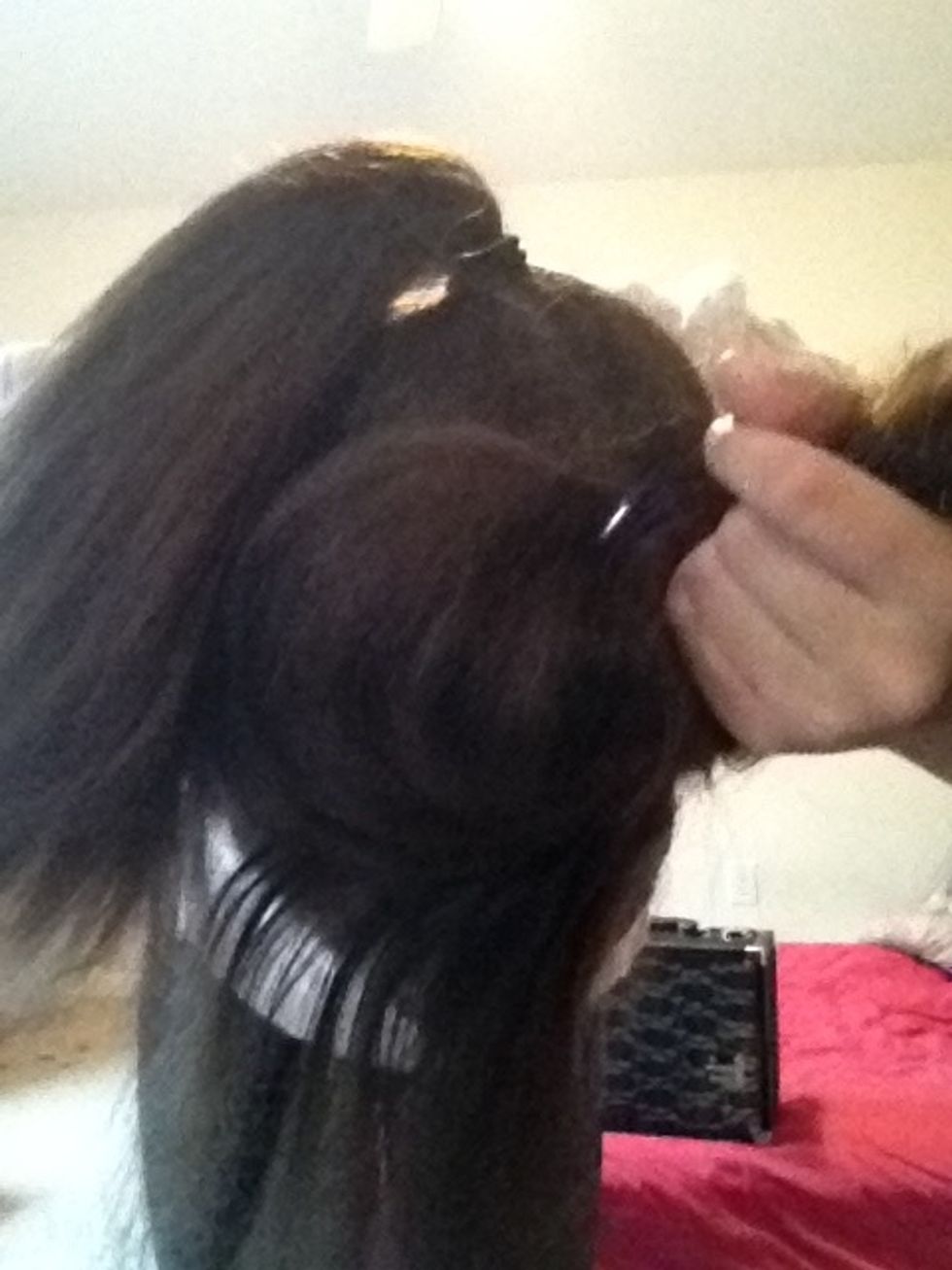 Now just wrap the two ponytails around one another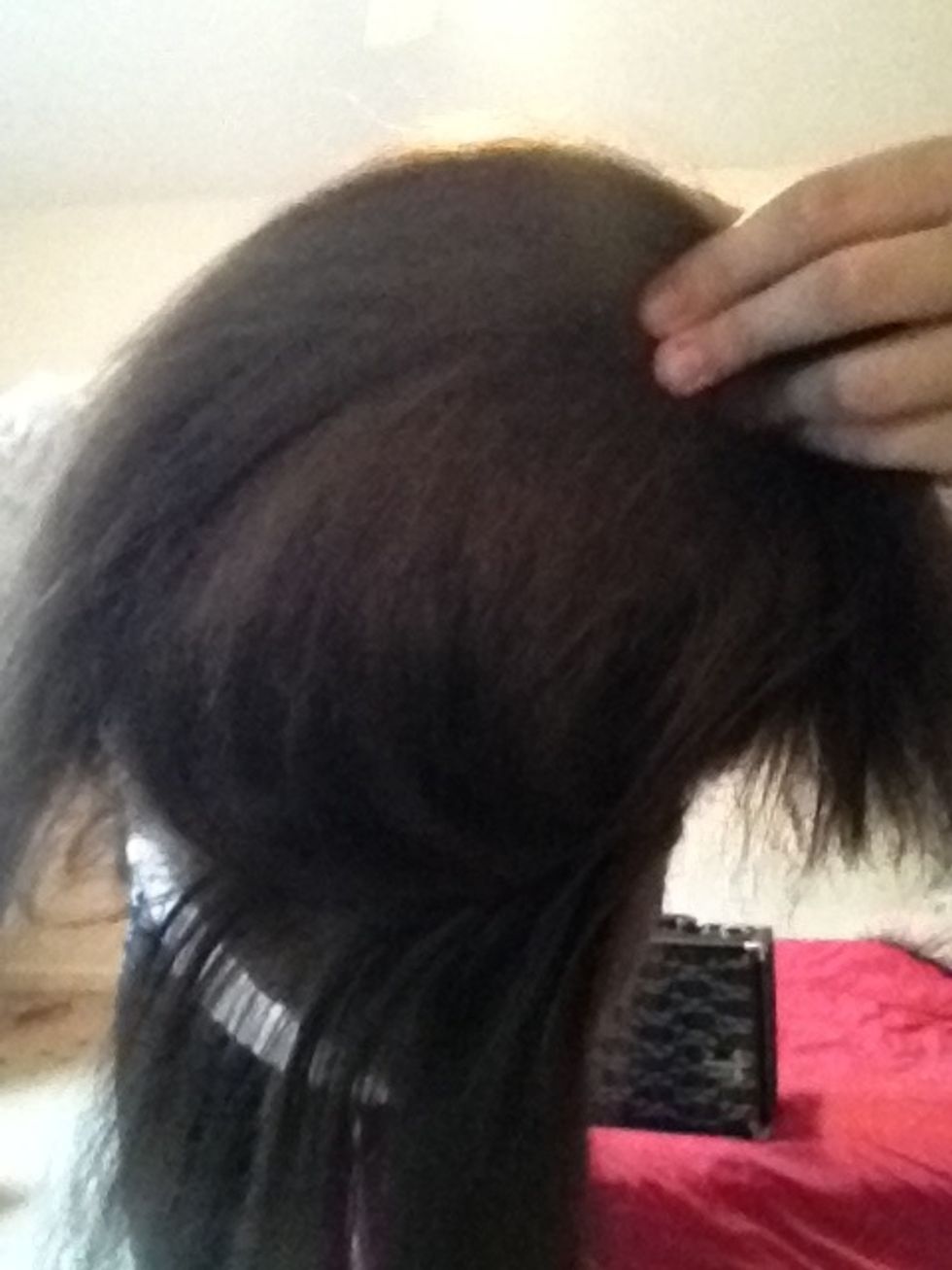 Make sure you conceal the ponytail holders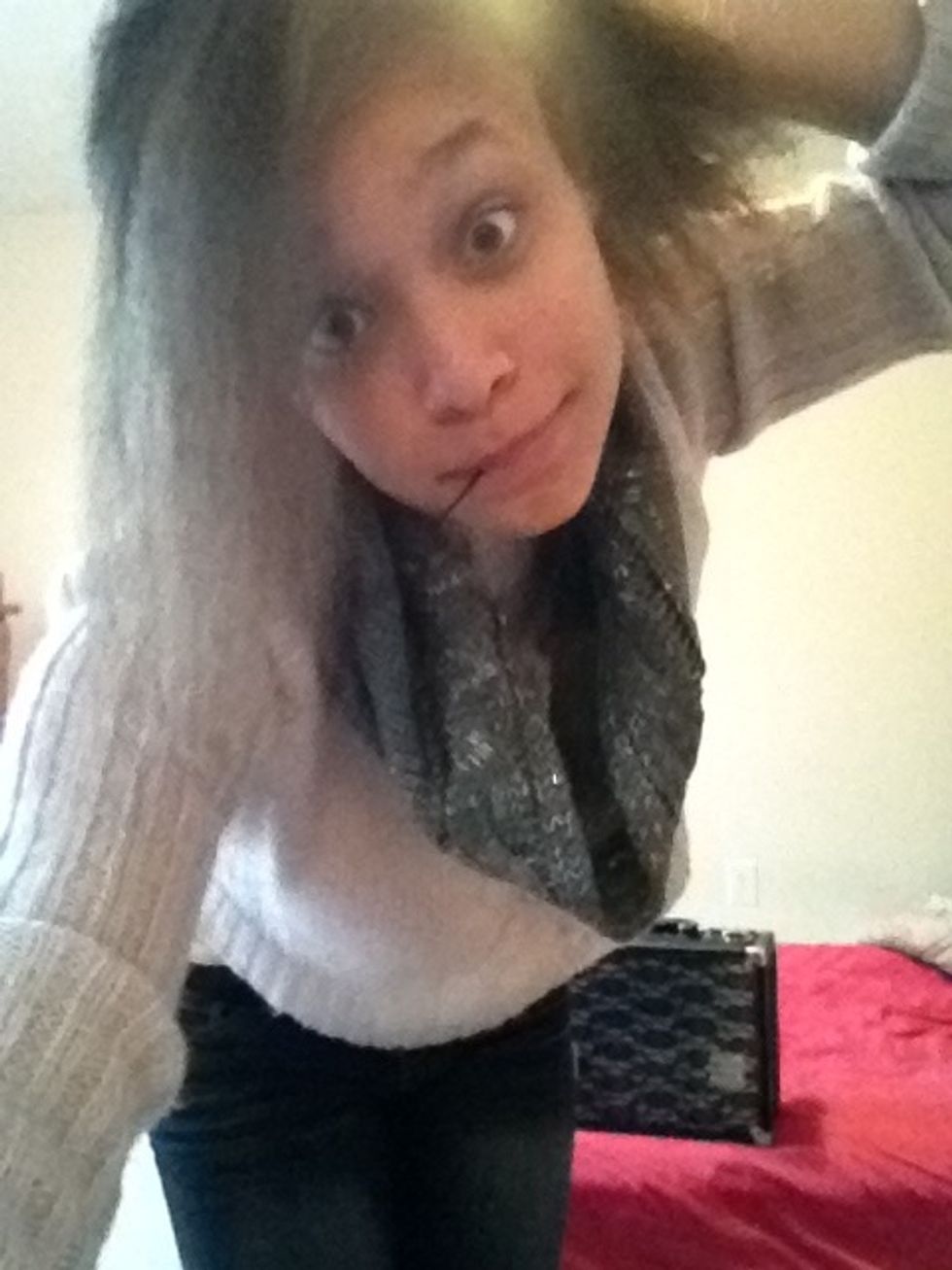 Get some bobby pins
Pin the ponytails together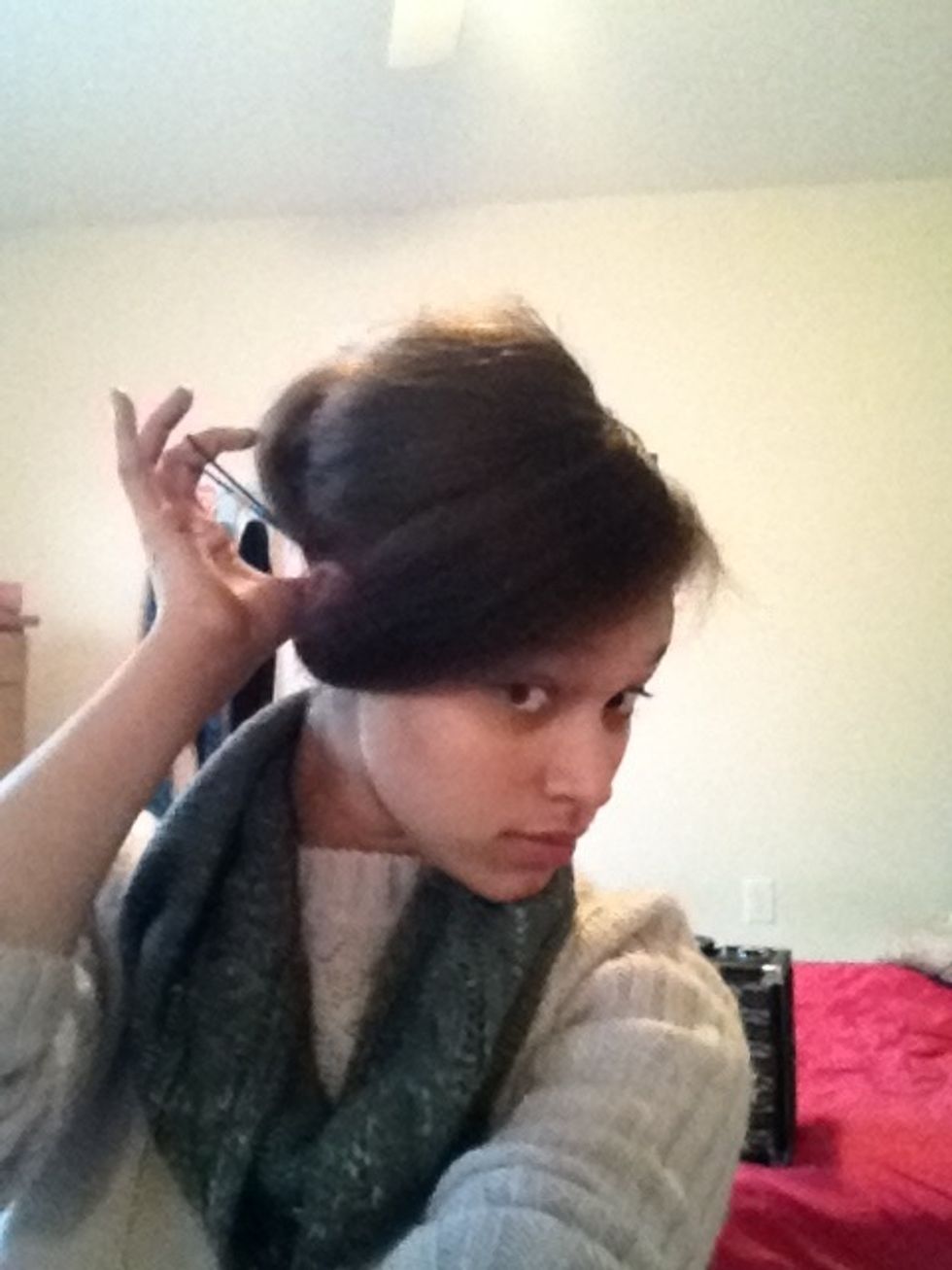 Shape the bottom of the ponytails into a bun and loop a ponytail holder around them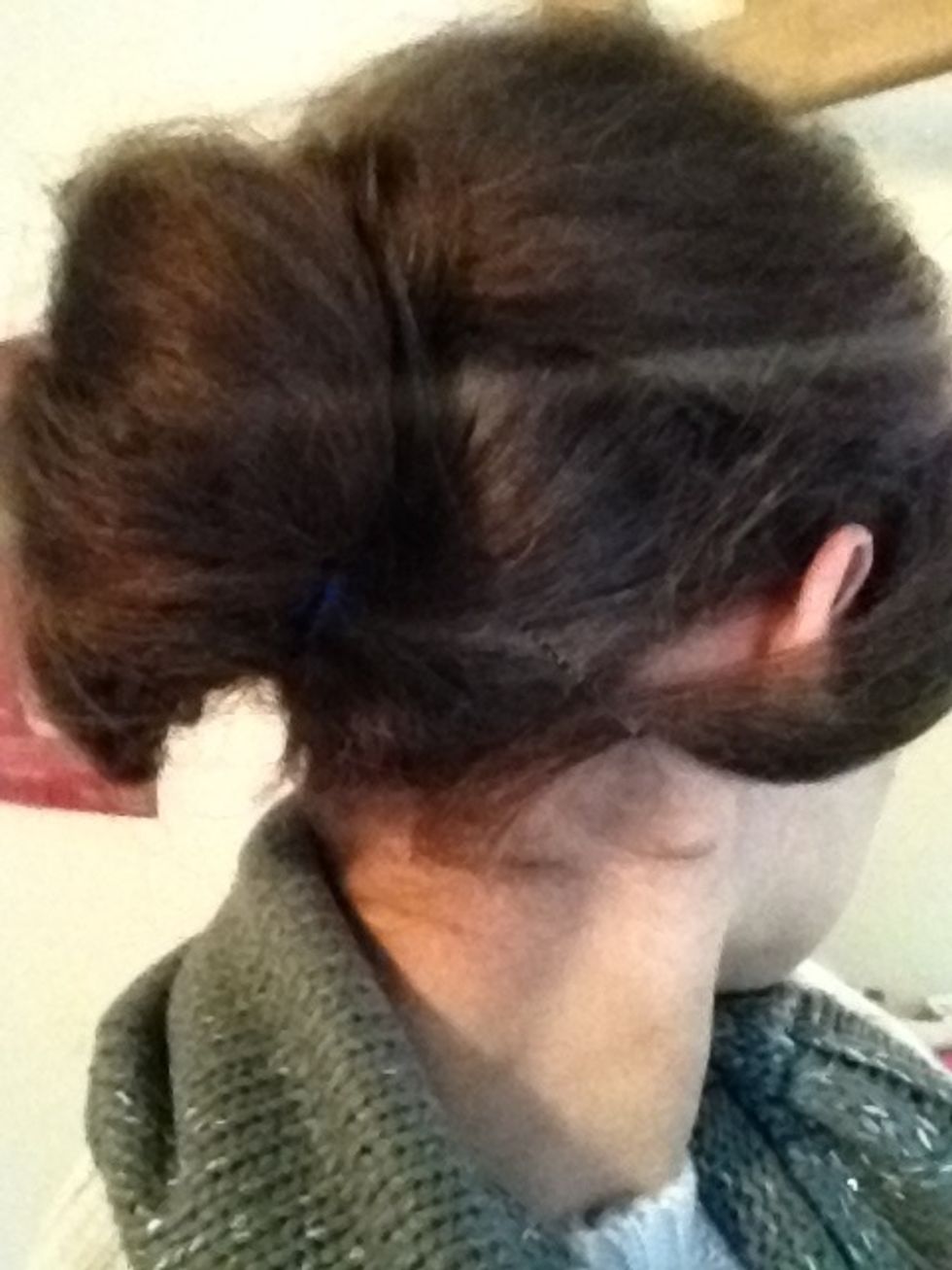 Pin your bangs in place if you have to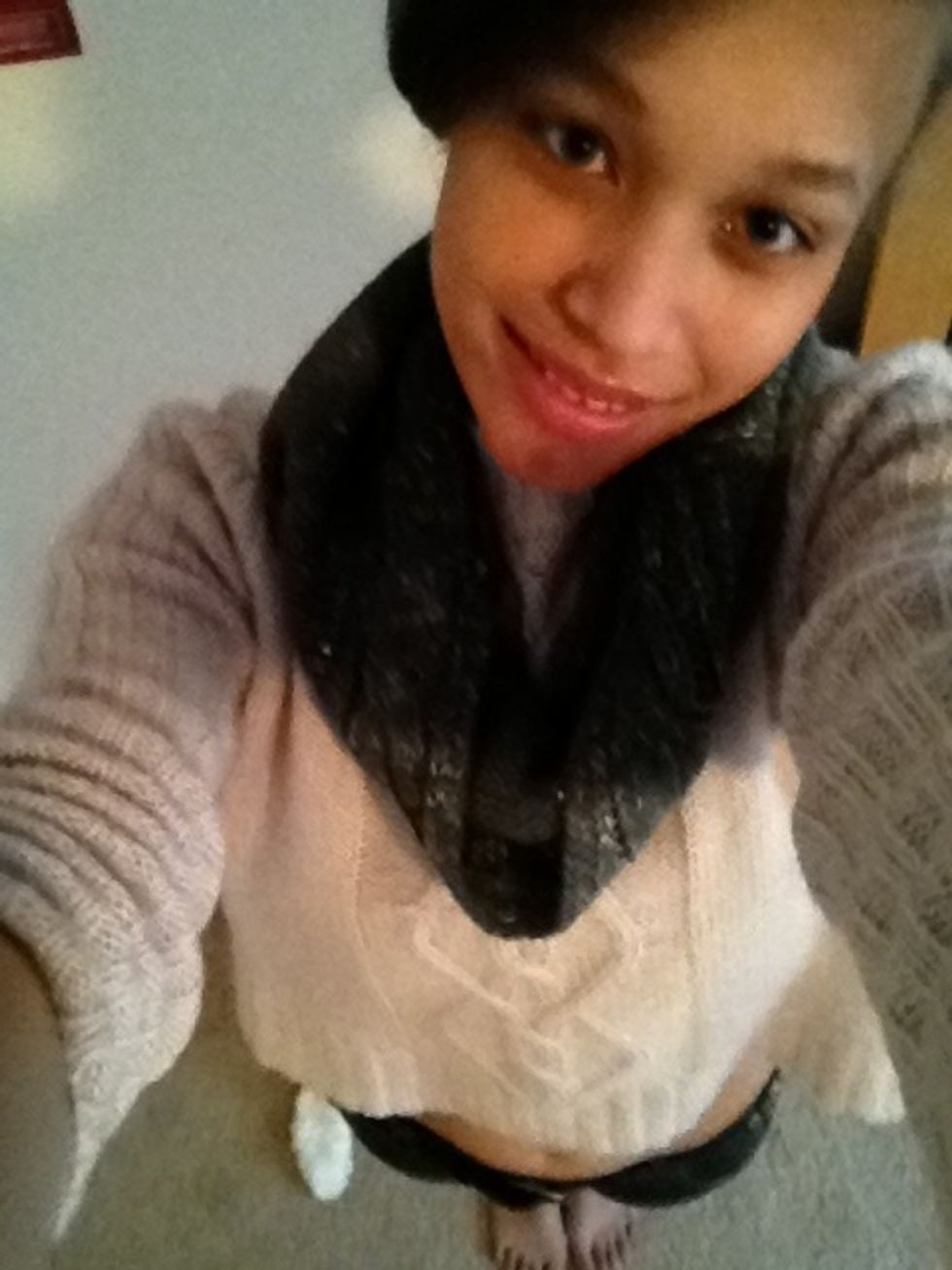 TADA! The reason I like this version of a bun better is because it's so much fuller and less stuffy than a lot of buns you see.
1.0 Hair brush
Bobby pins
Ponytail holders