Before beginning, make sure you have a safe space to proceed with your side flip. Flips take lots of progression and practice, so you are likely to fail lots before actually landing the rotation.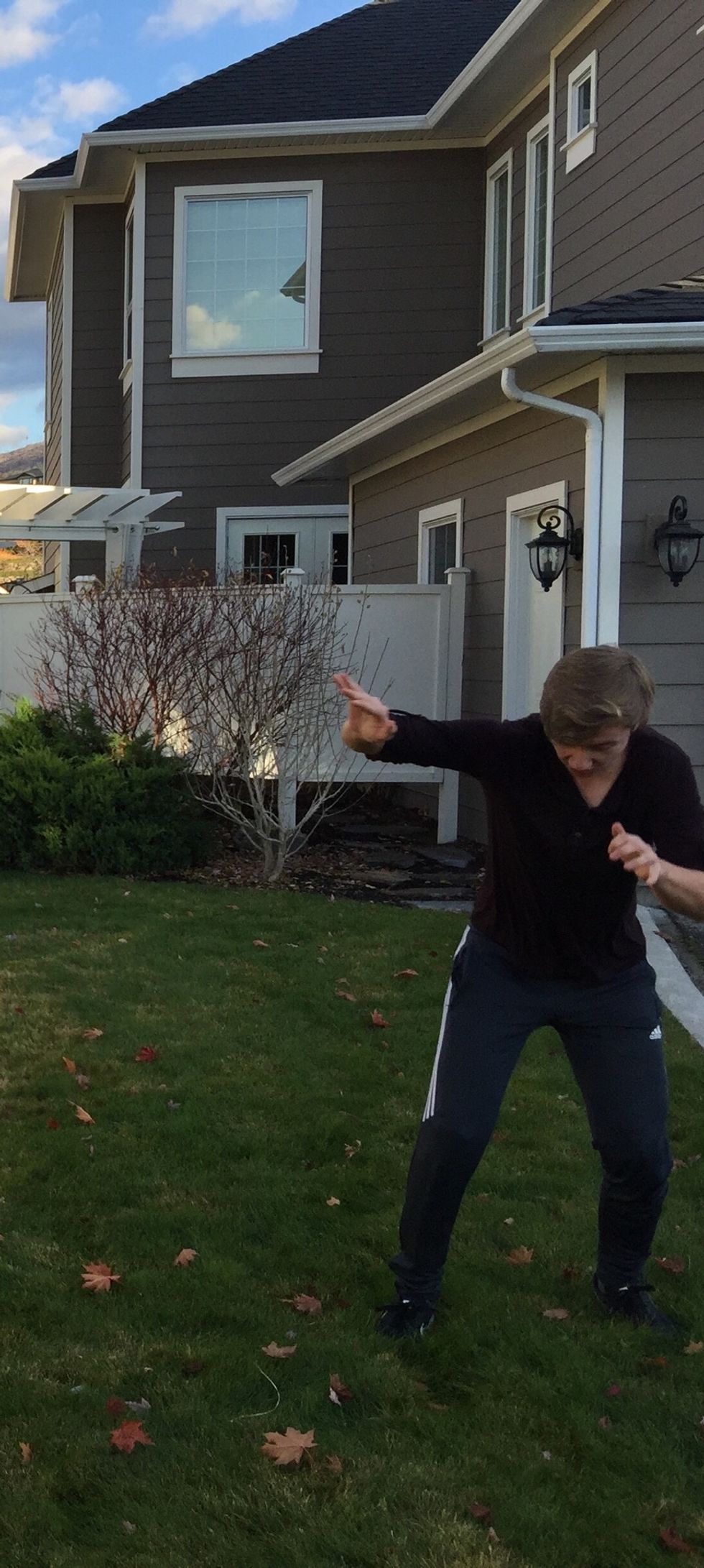 In order to start the rotation, it is extremely helpful to get a little bit of a run up. When ready to commence the side flip, plant your feet, squatting down to generate power to jump high.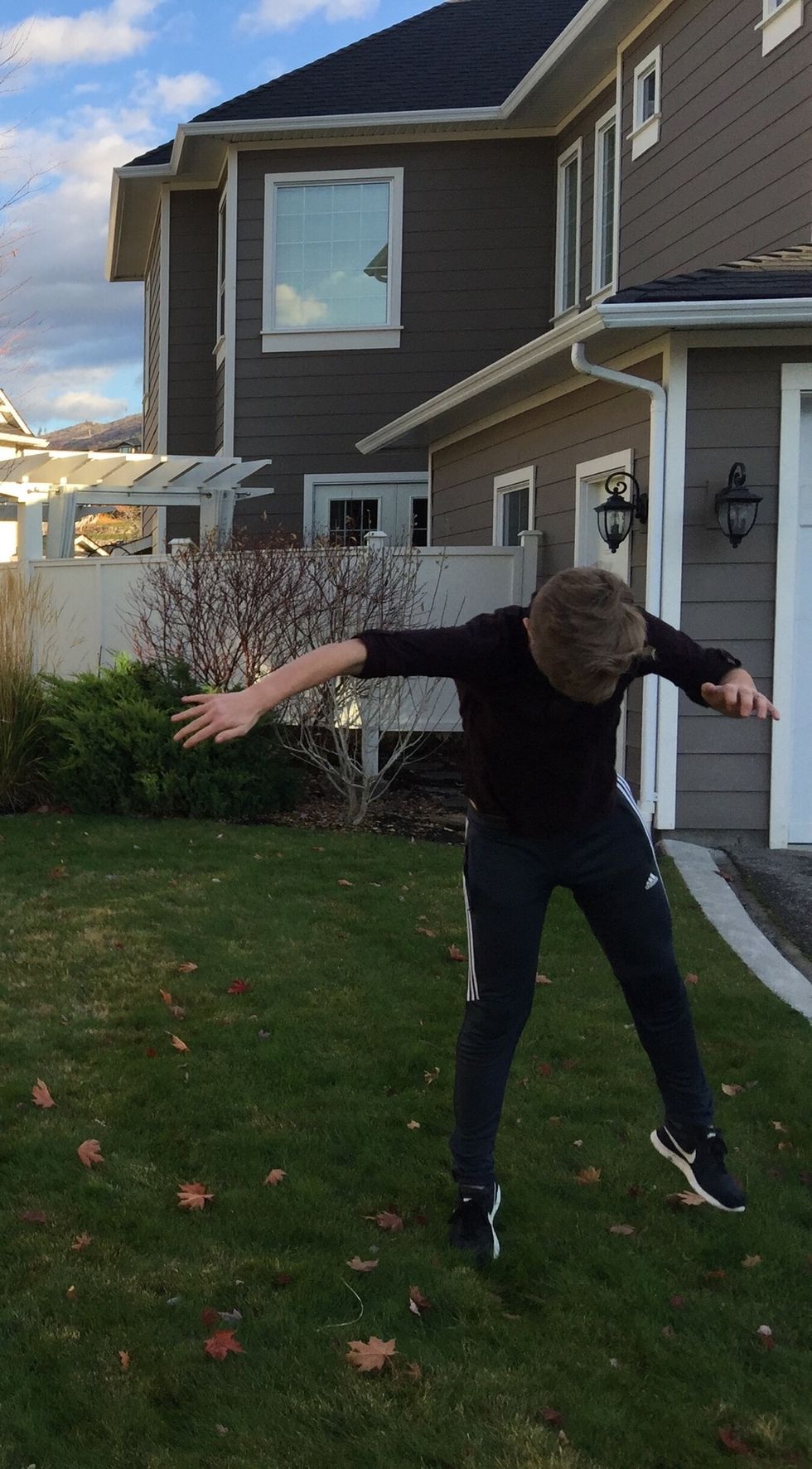 Following the set up for the side flip, transfer the potential energy built up in your legs to perform the jump. Reach your front arm out like you are trying to grab a cookie out of a cookie jar.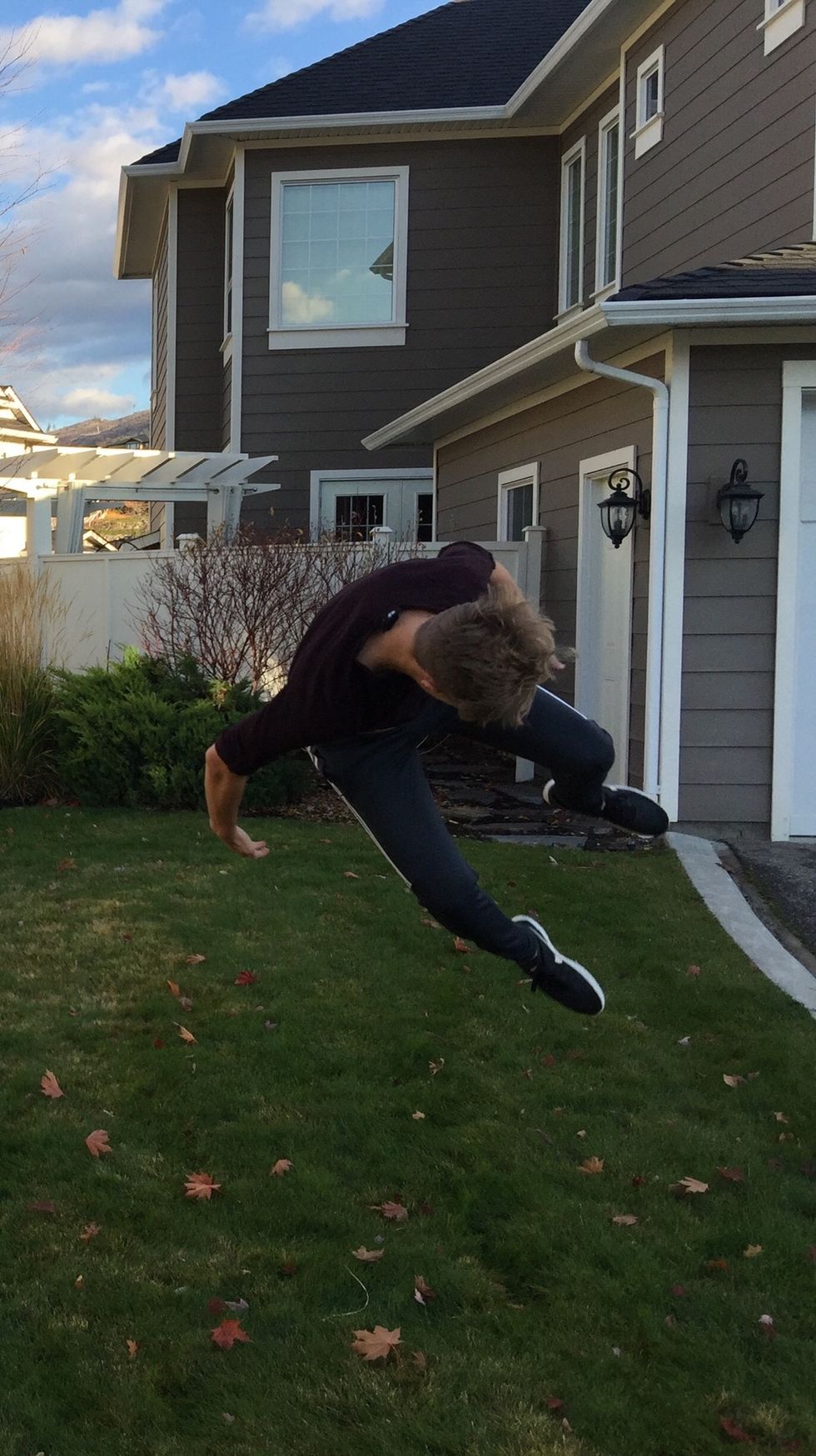 To further support your body's rotation, you must begin to tuck. Your back leg drives up to meet your back arm. The front arm travels down to grab your front leg.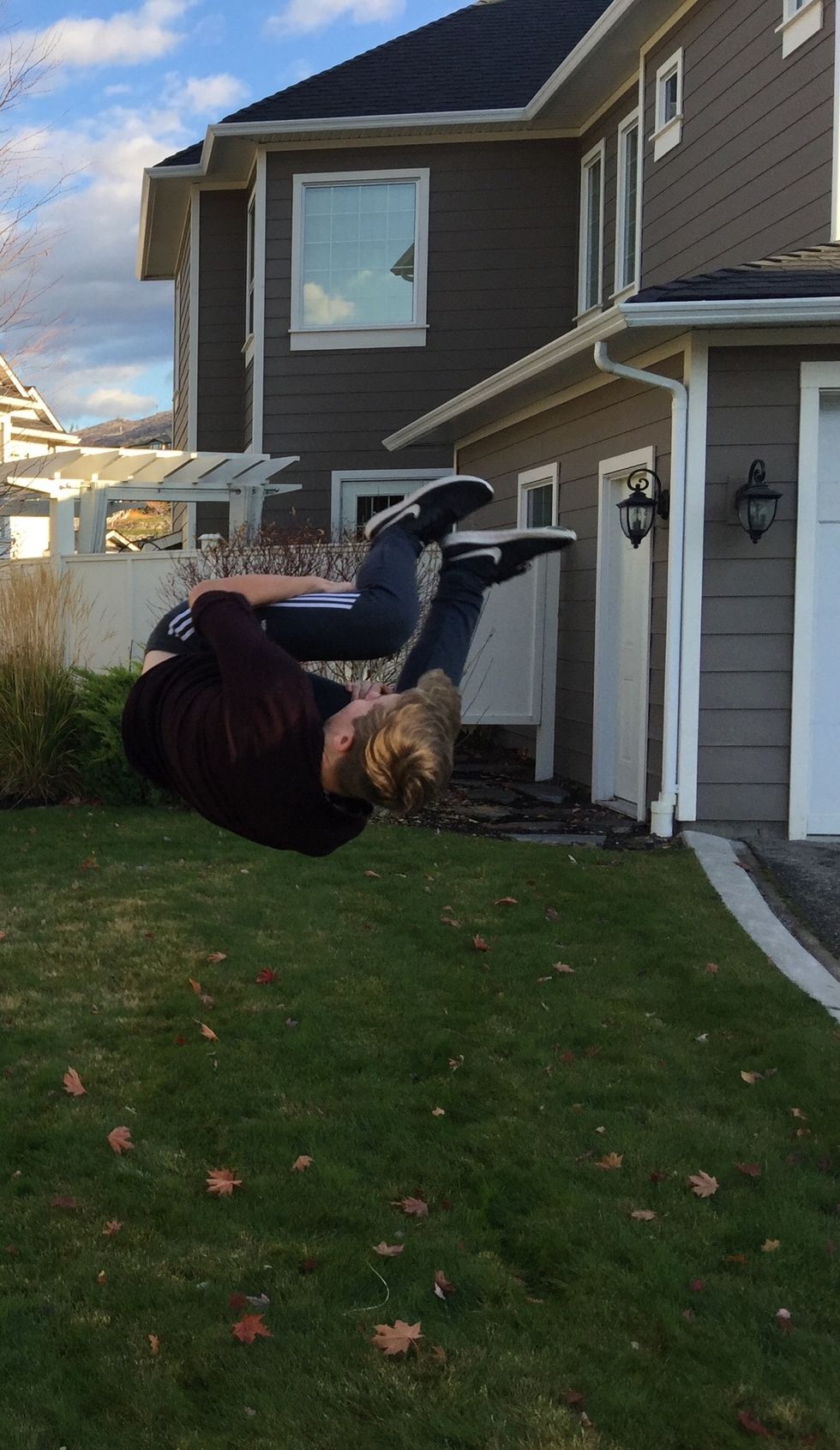 As soon as you have grabbed your legs, pull your legs towards your chest. Make sure to hold your tuck tightly.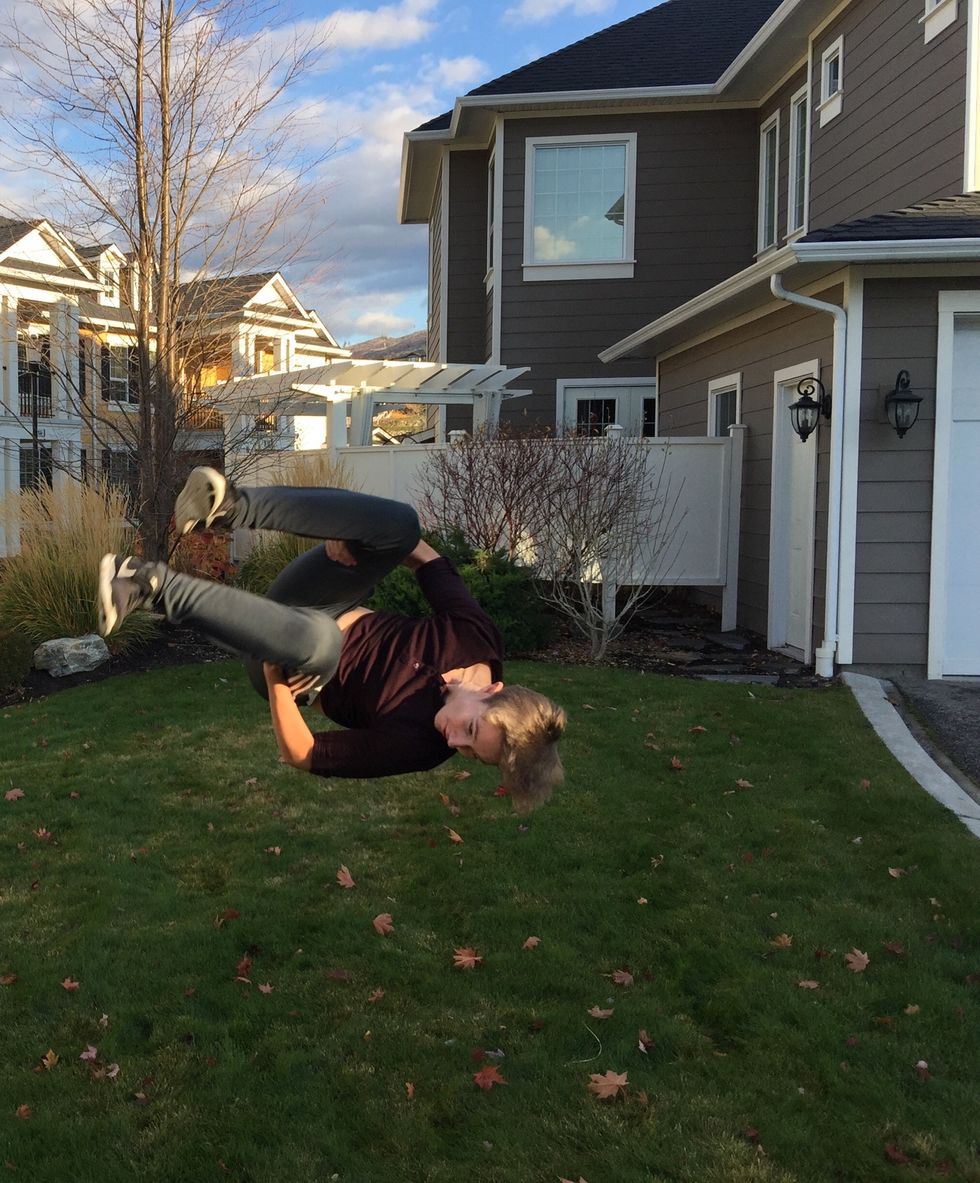 To wrap up the side-ward flip, you want to look at the ground to spot your landing area. Begin to untuck; Bracing yourself for the landing.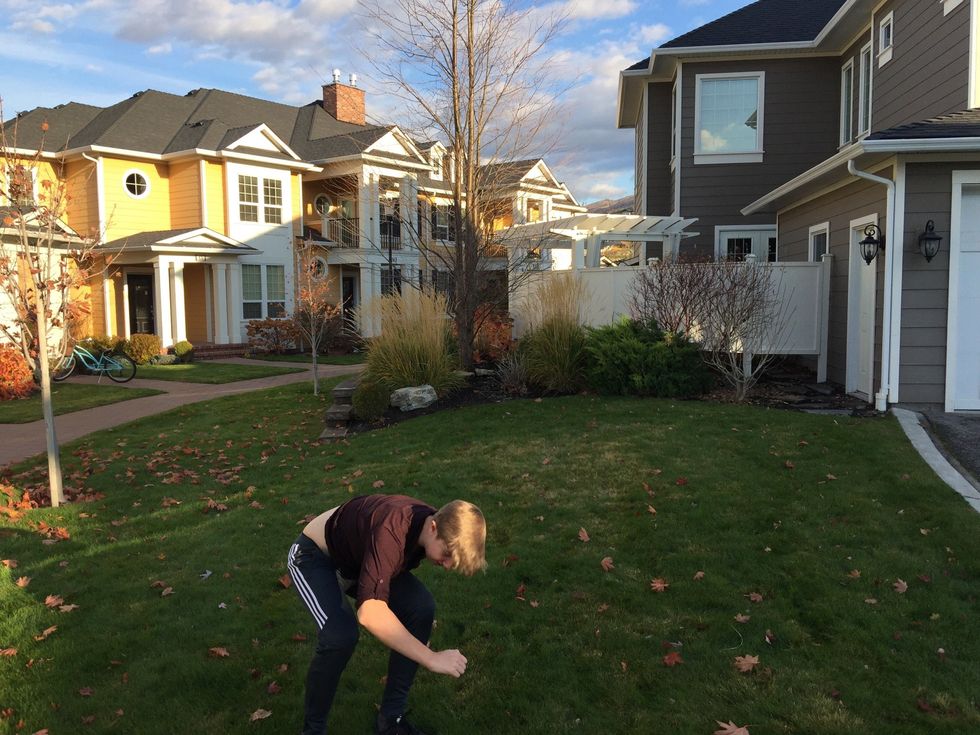 Now that you have mastered the side flip you, are able to go show off your incredible skills to all your friends!
1.0 Mat(optional for soft landing)