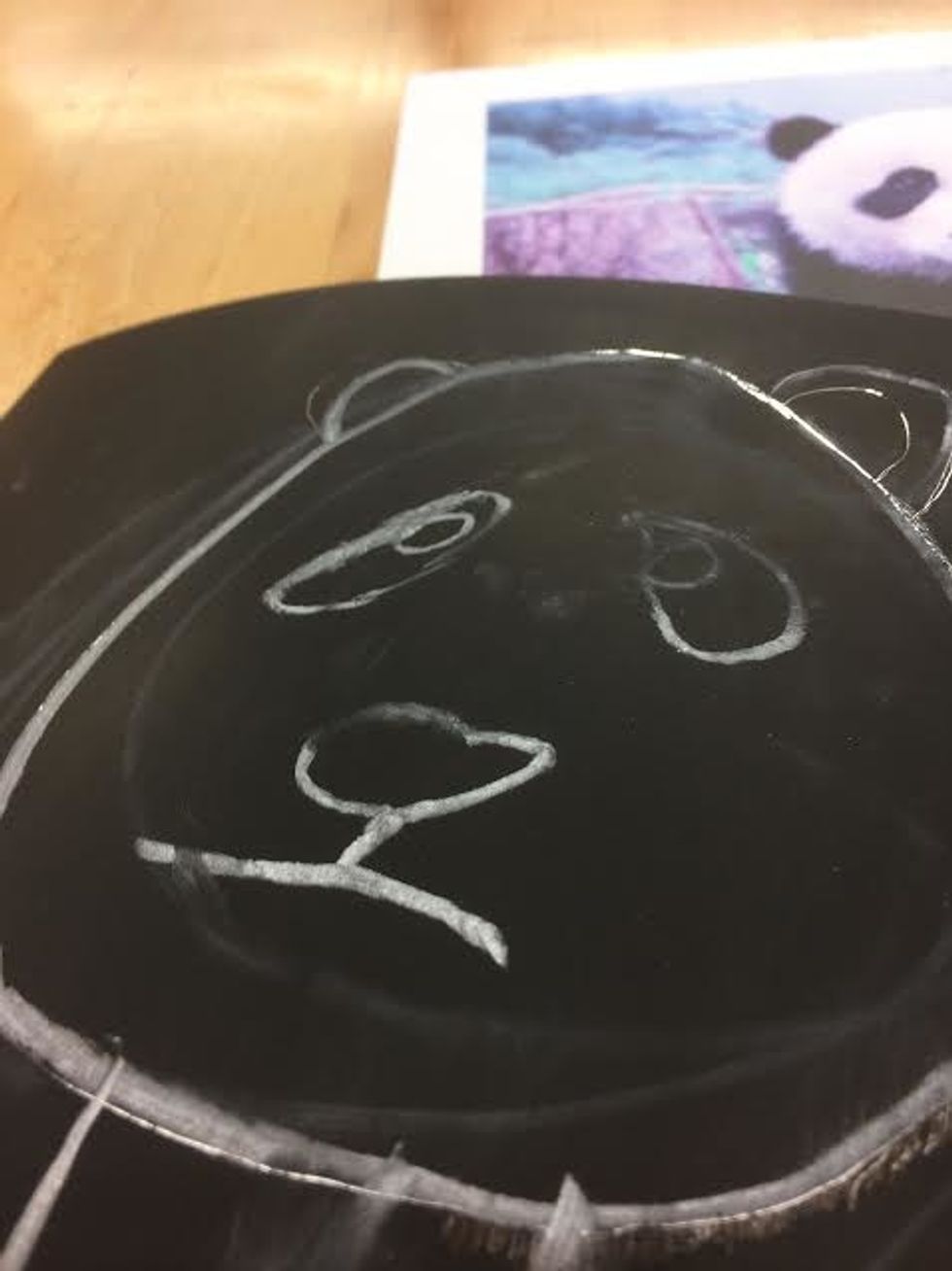 First, you want to start off with doing the basic shapes with some chalk so you don't mess up the outline.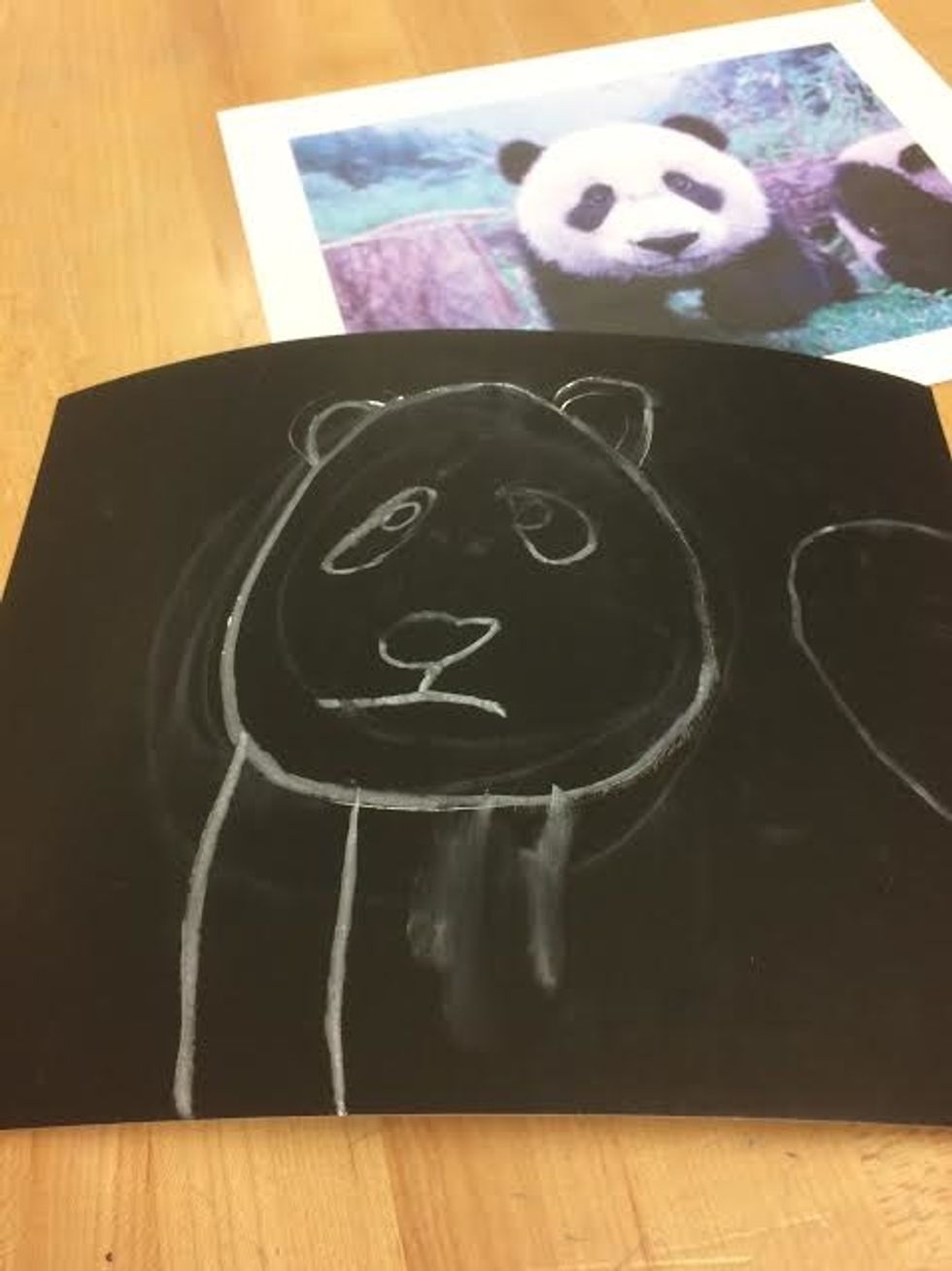 This is a wider example of what i did to get the shape right on the panda bear
You will want to trace those basic shapes with one of the scratch art tools before you dab it off with a moist paper towel.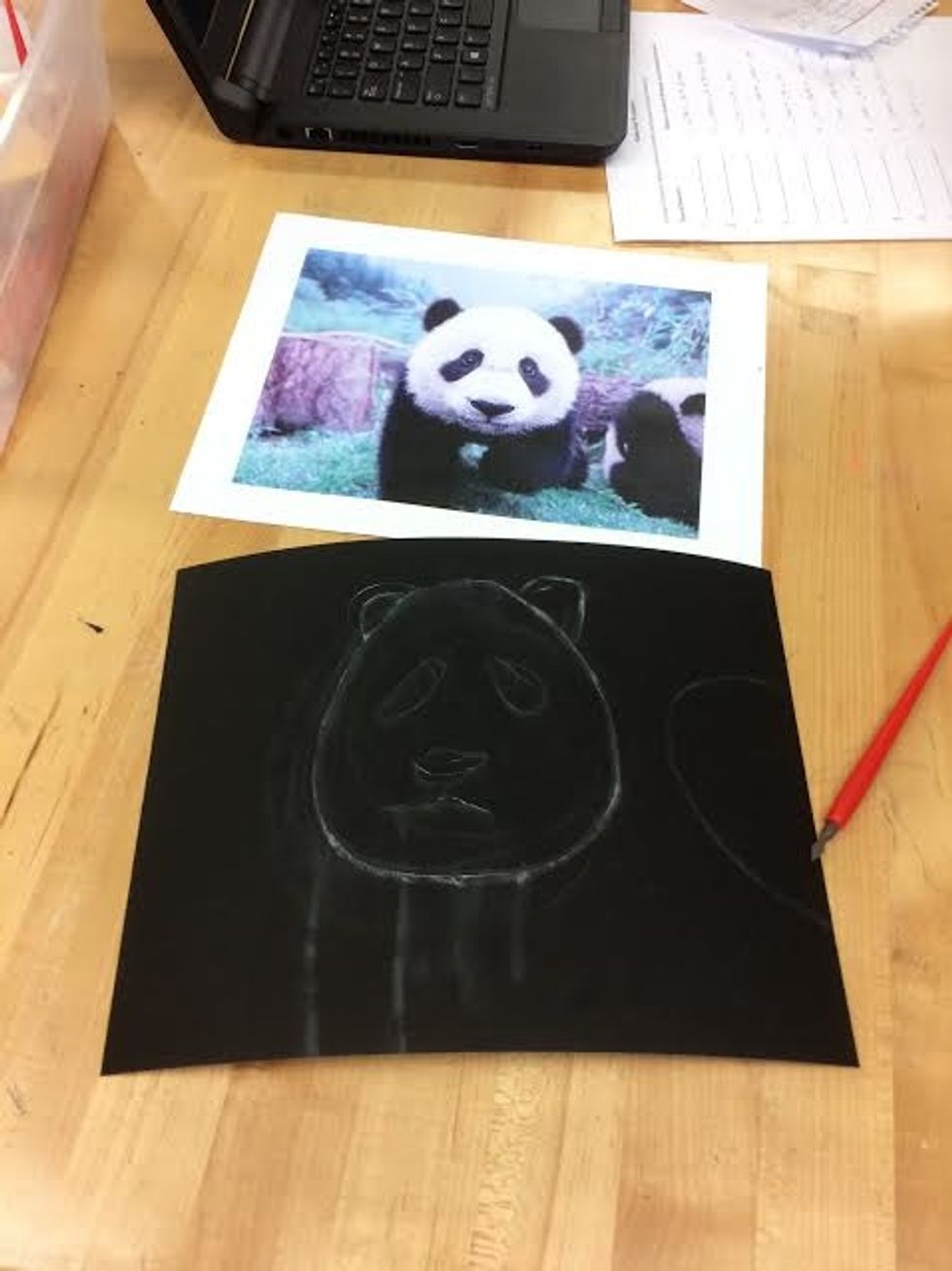 You will now want to dab off the chalk to add the details.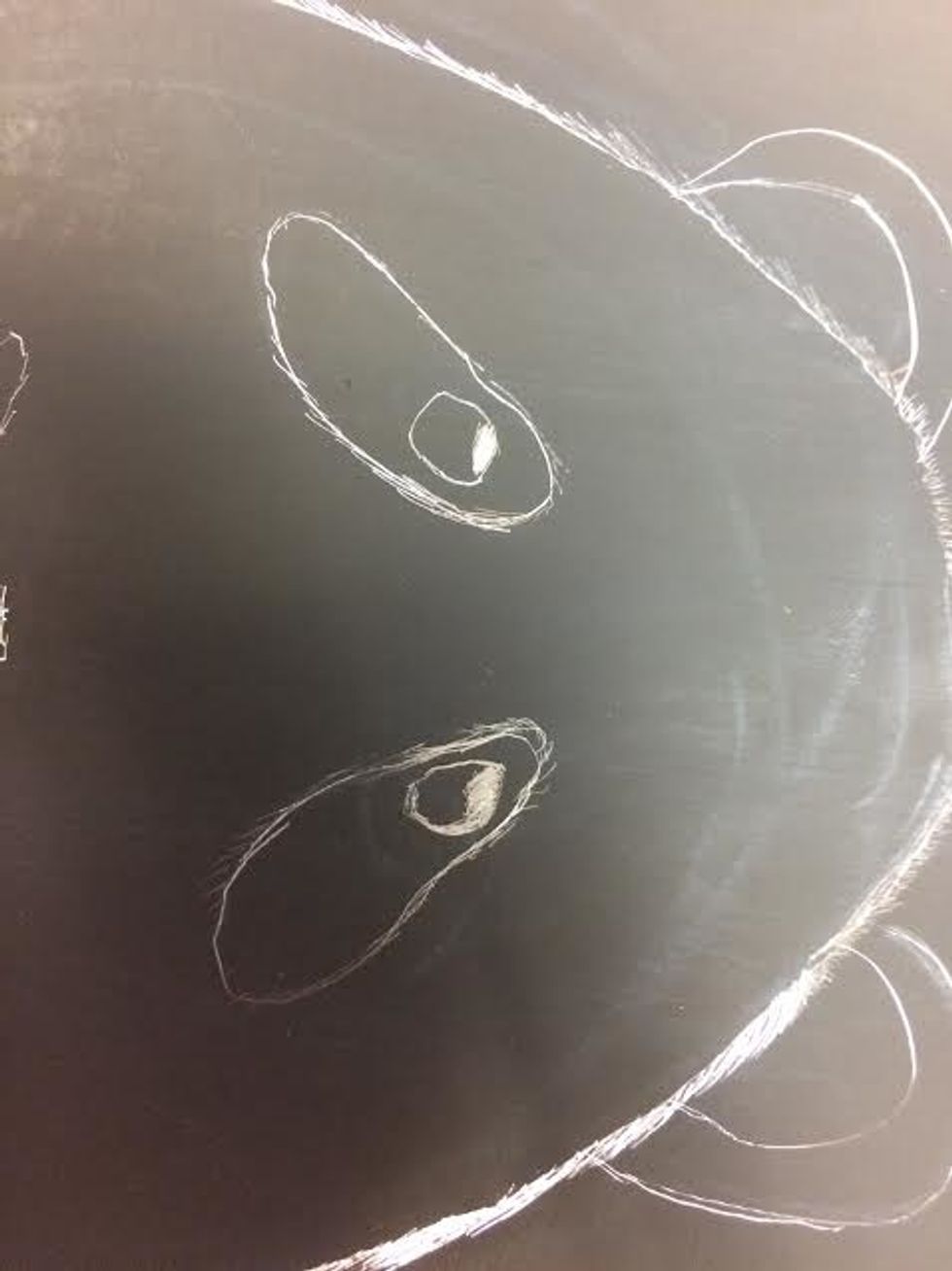 Details such as the fur can just be long thin scratches. The eye fur is a lot shorter than the head fur.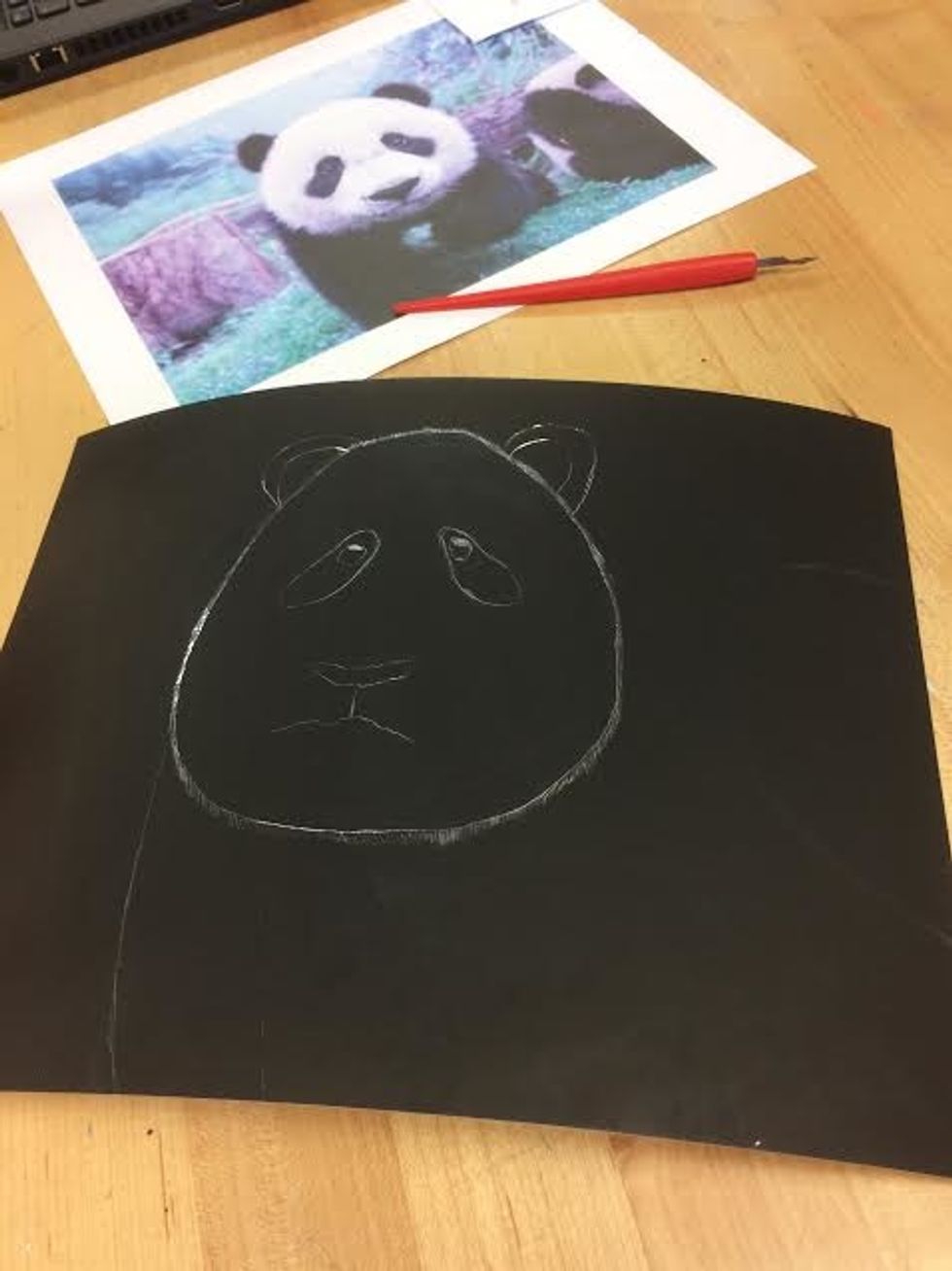 A more panned out look on what has happened so far.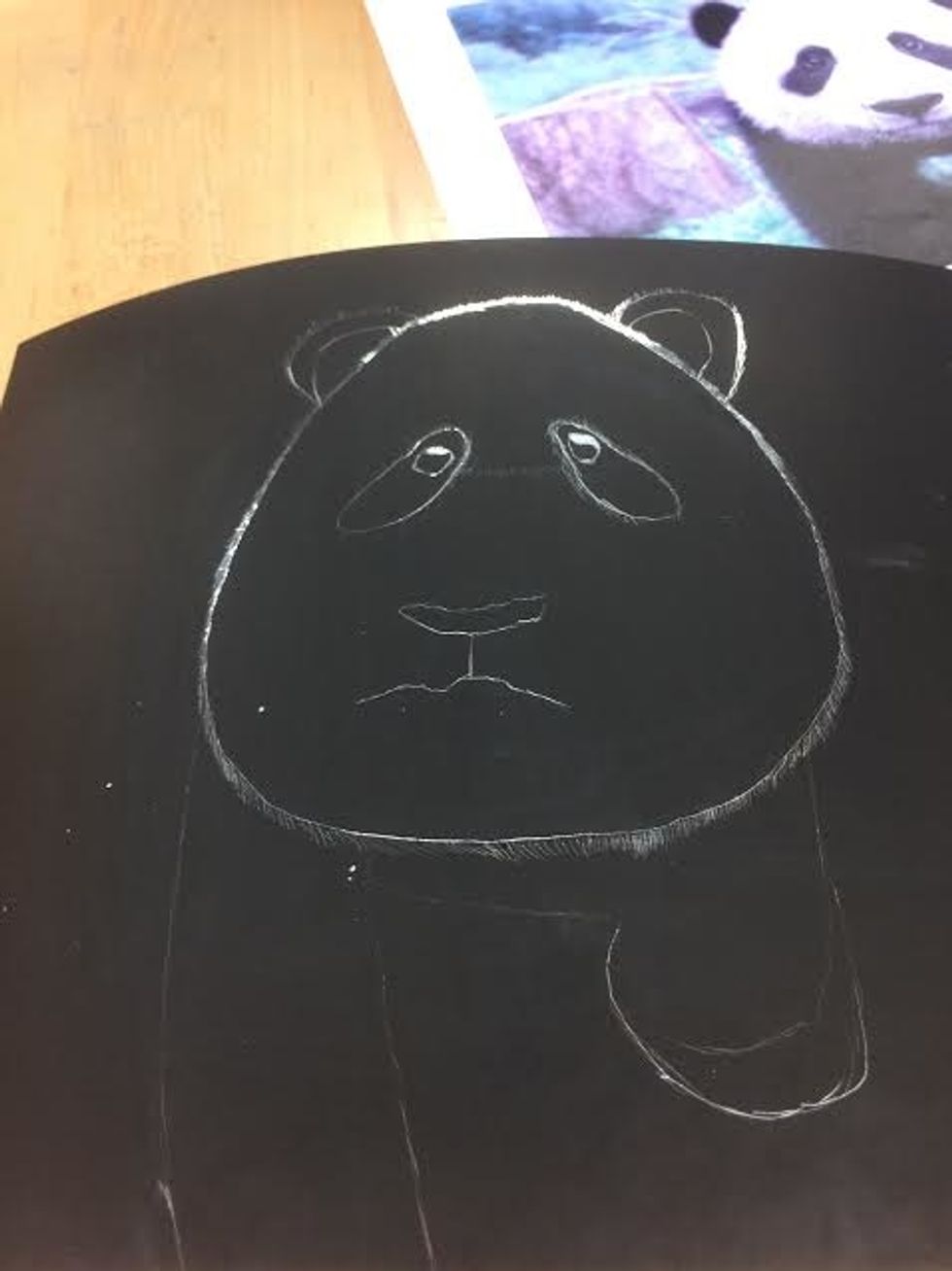 Dont forget to add the limbs :)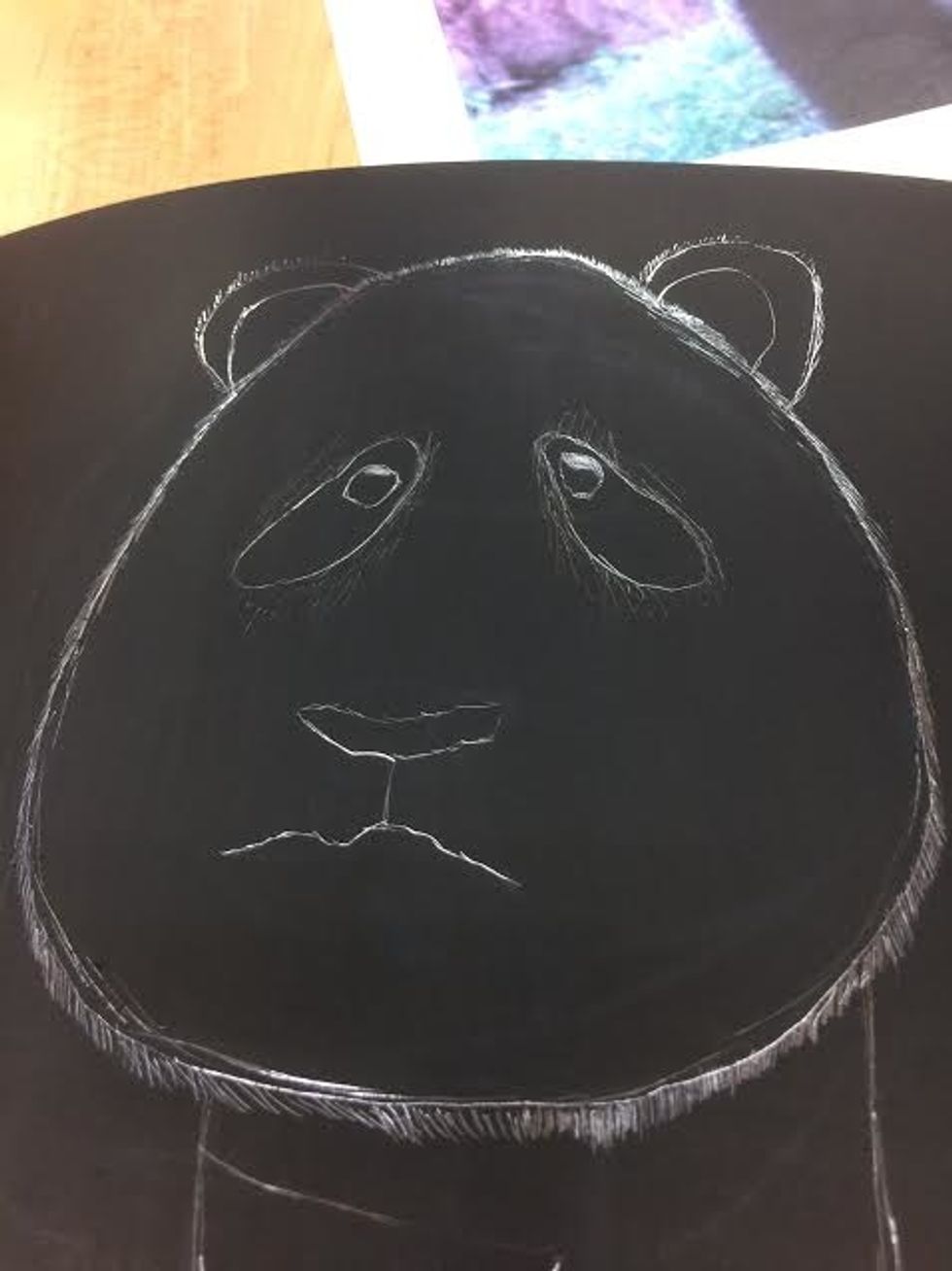 Make sure all of the outer details are complete the face fur details.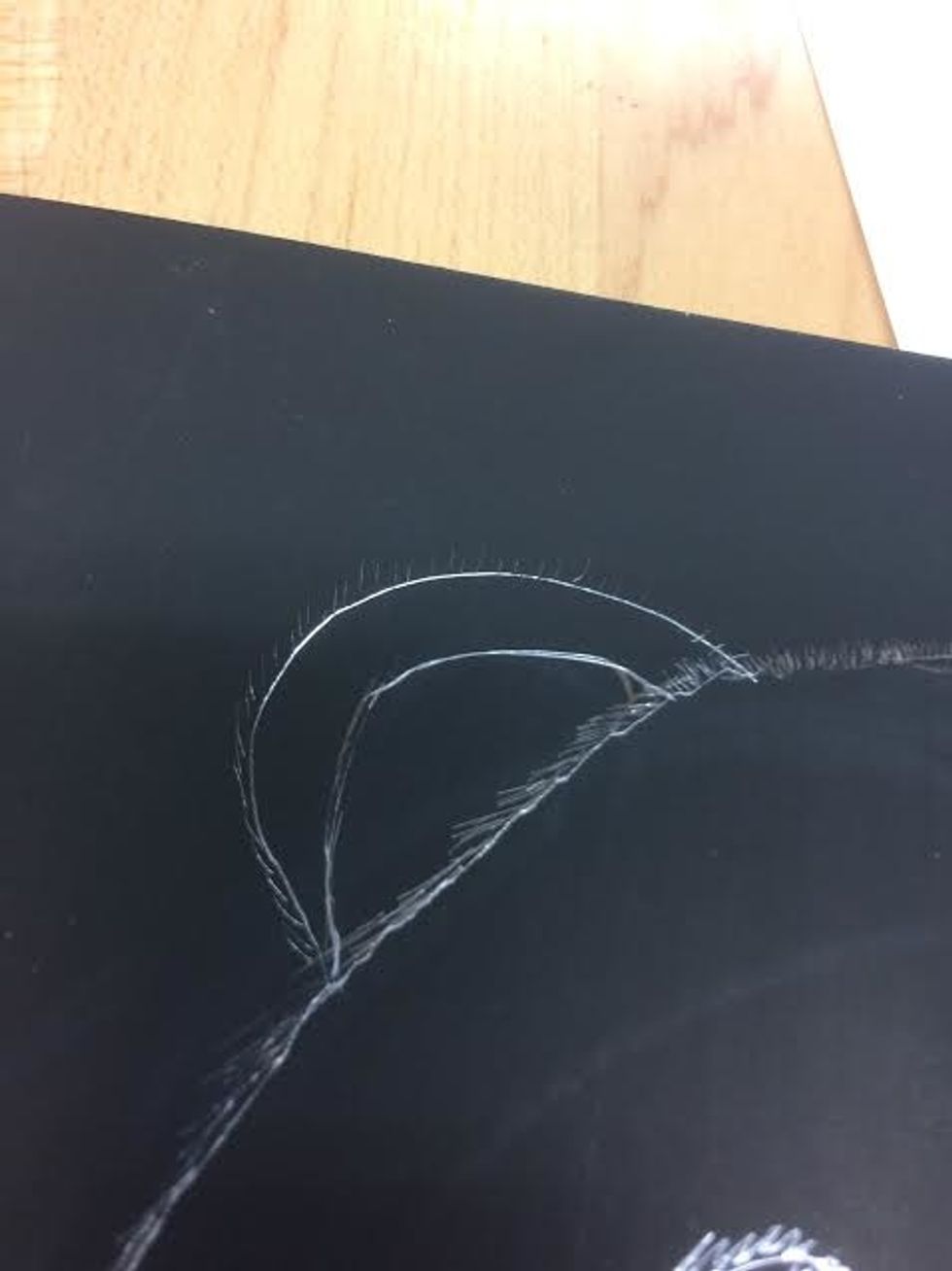 Example of outer fur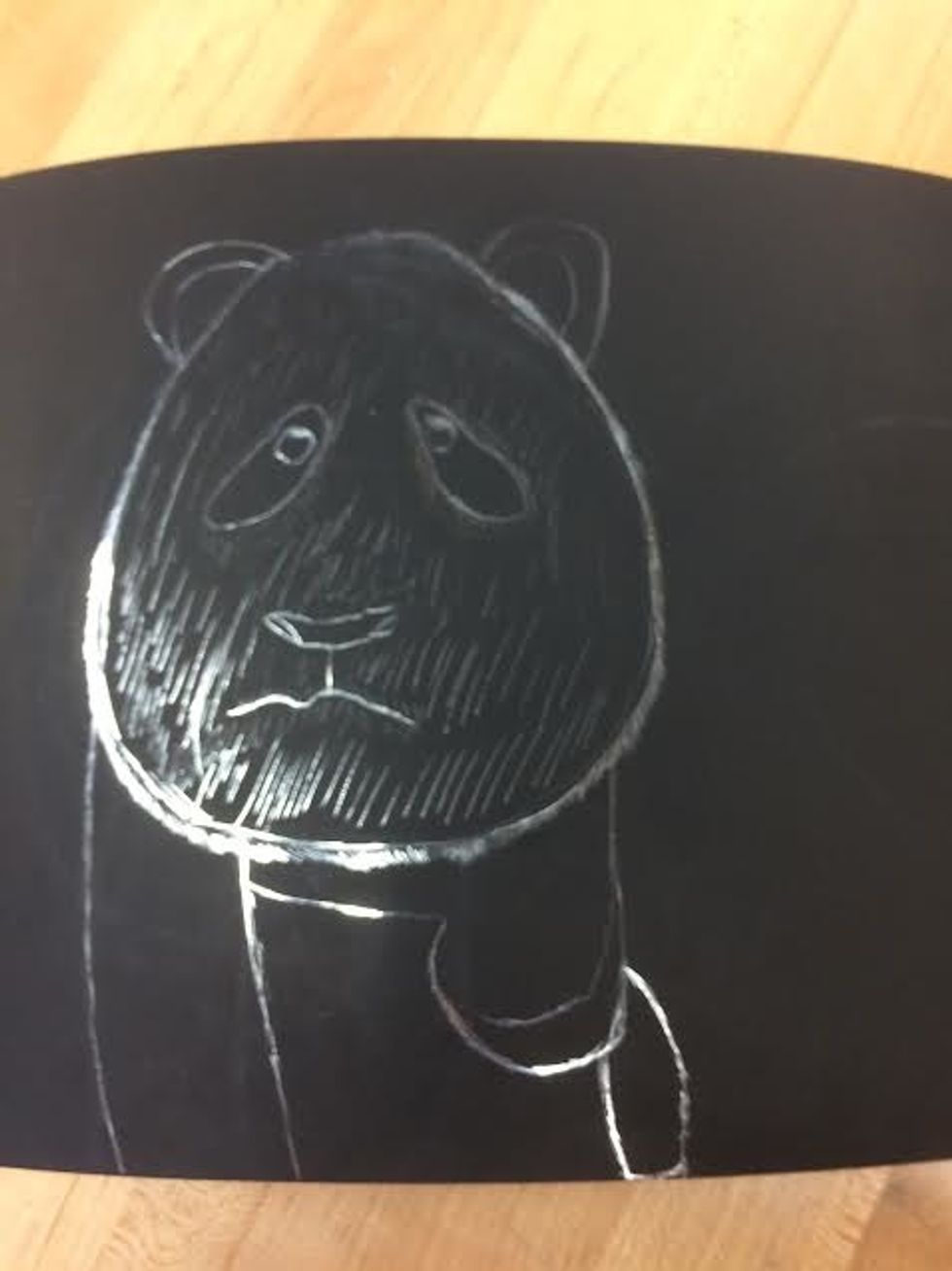 The face fur is very lightly detailed in this picture, which looks better to me than the finished product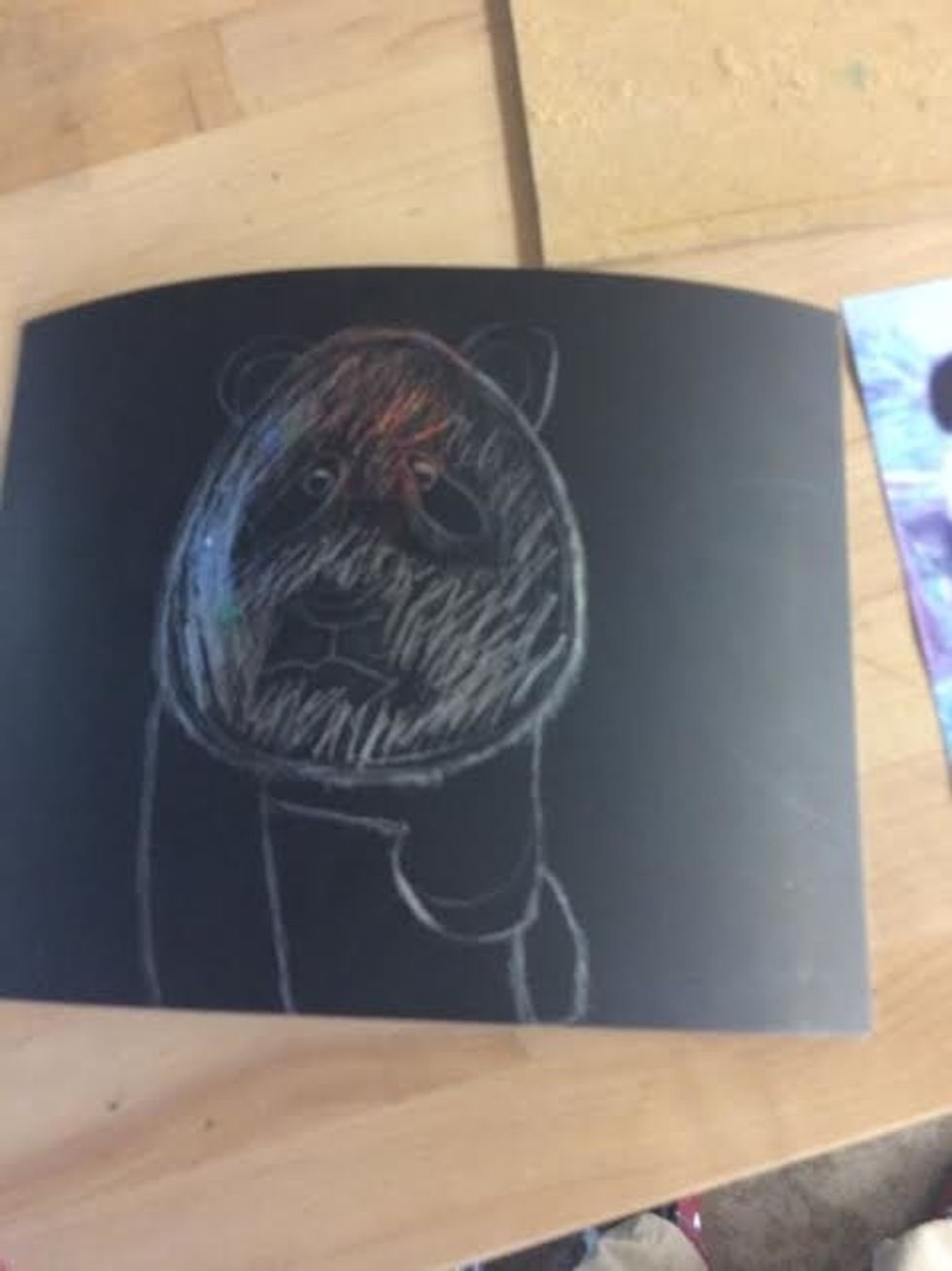 The face fur was completely ruined at the end. This is the finished product
Scratch art tools
Scratch Art paper
Picture of a panda bear
Chalk