This is a basic tutorial showing you how to achieve a scorpion/needle in cheer or dance! I hope these stretches and demos help you... leave feedback please! ☺
167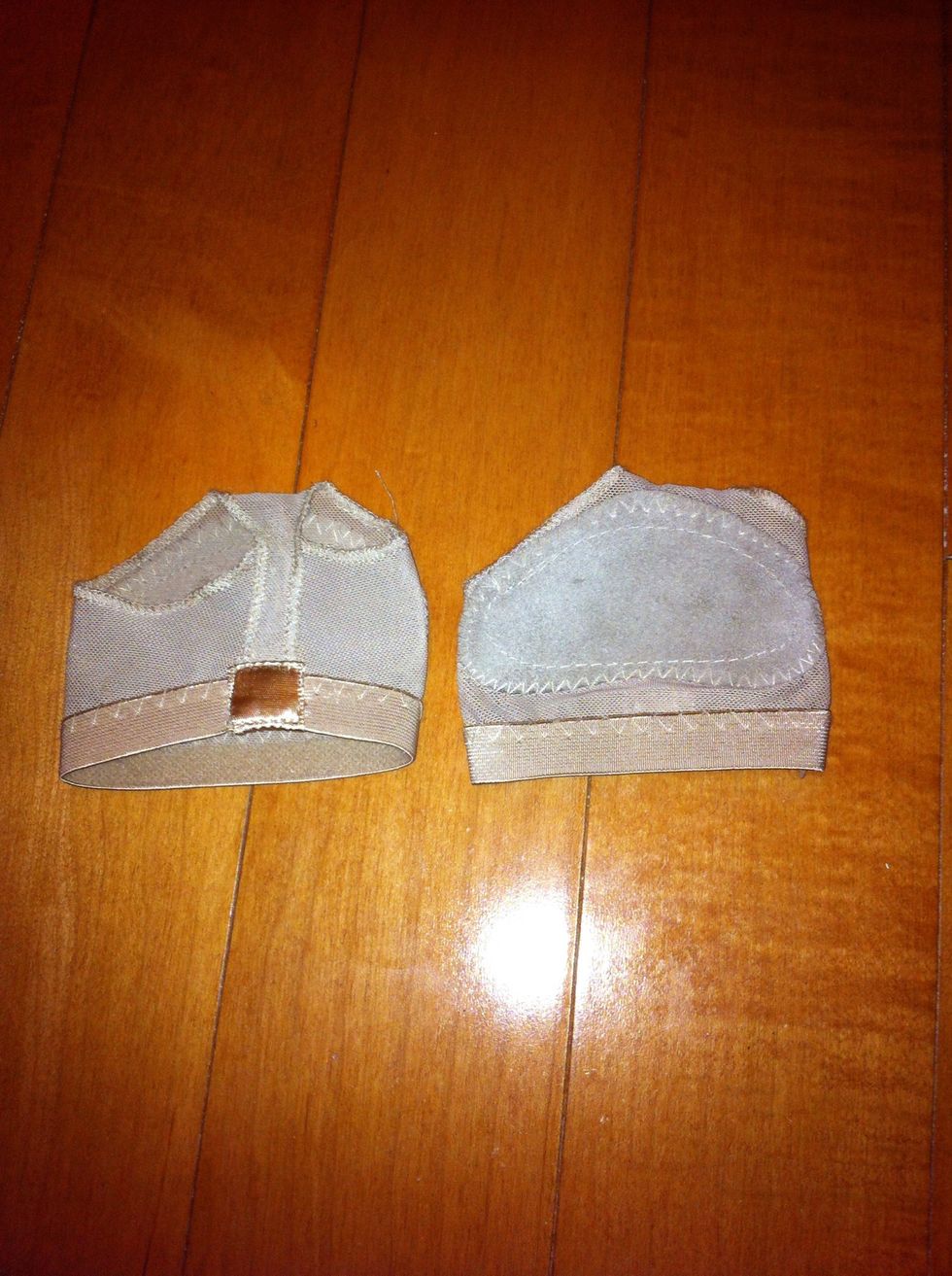 These are Toe-Kinis (: that make it easier to grip your feet when stretching and doing the stunt. You can get them at dance stores, but I got mine at Kmart for $10.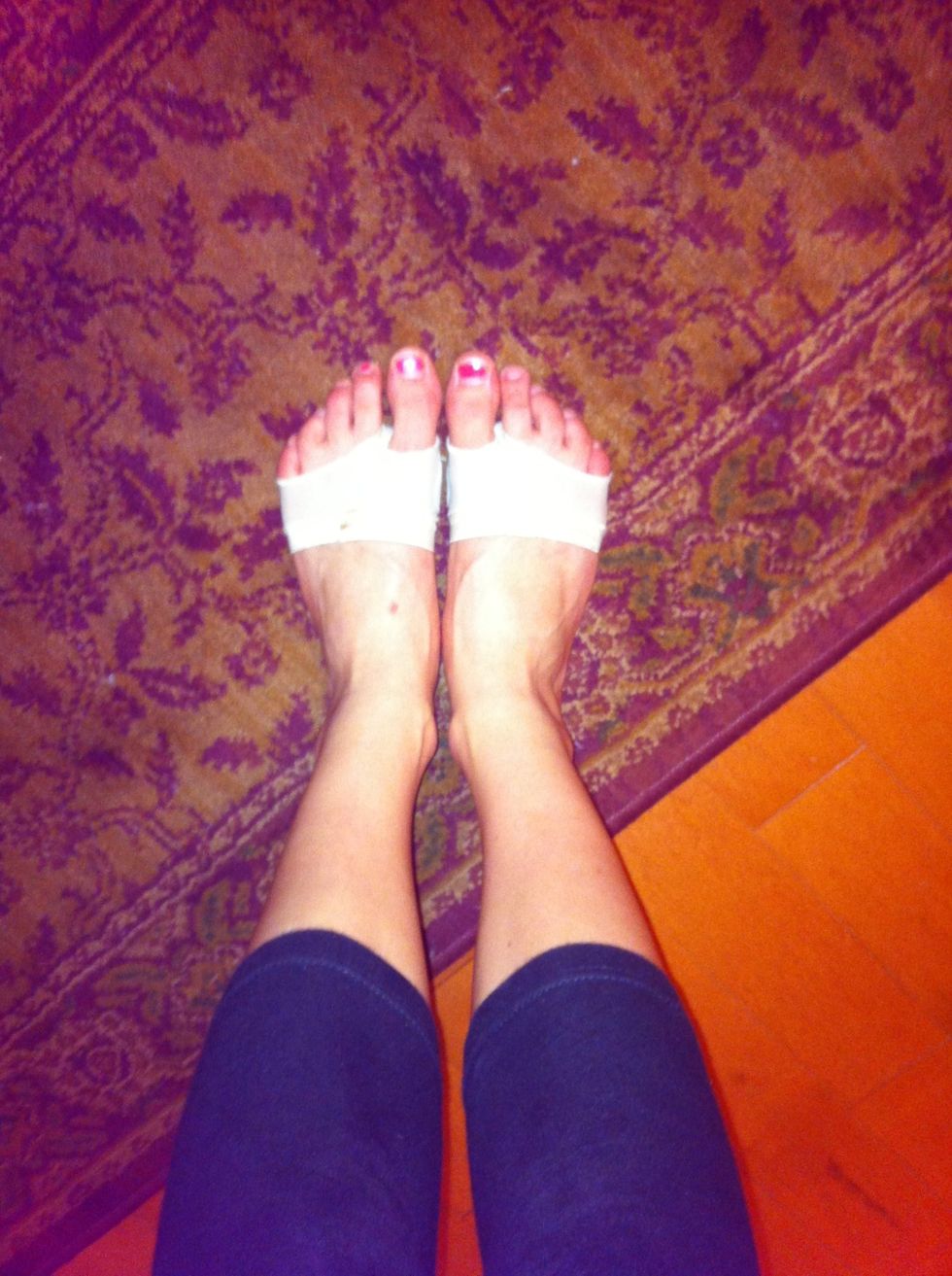 this is how they look on your feet.
You'll want to start with some basic stretches like splits, straddle, wrists/ankles, etc. Then move onto these stretches...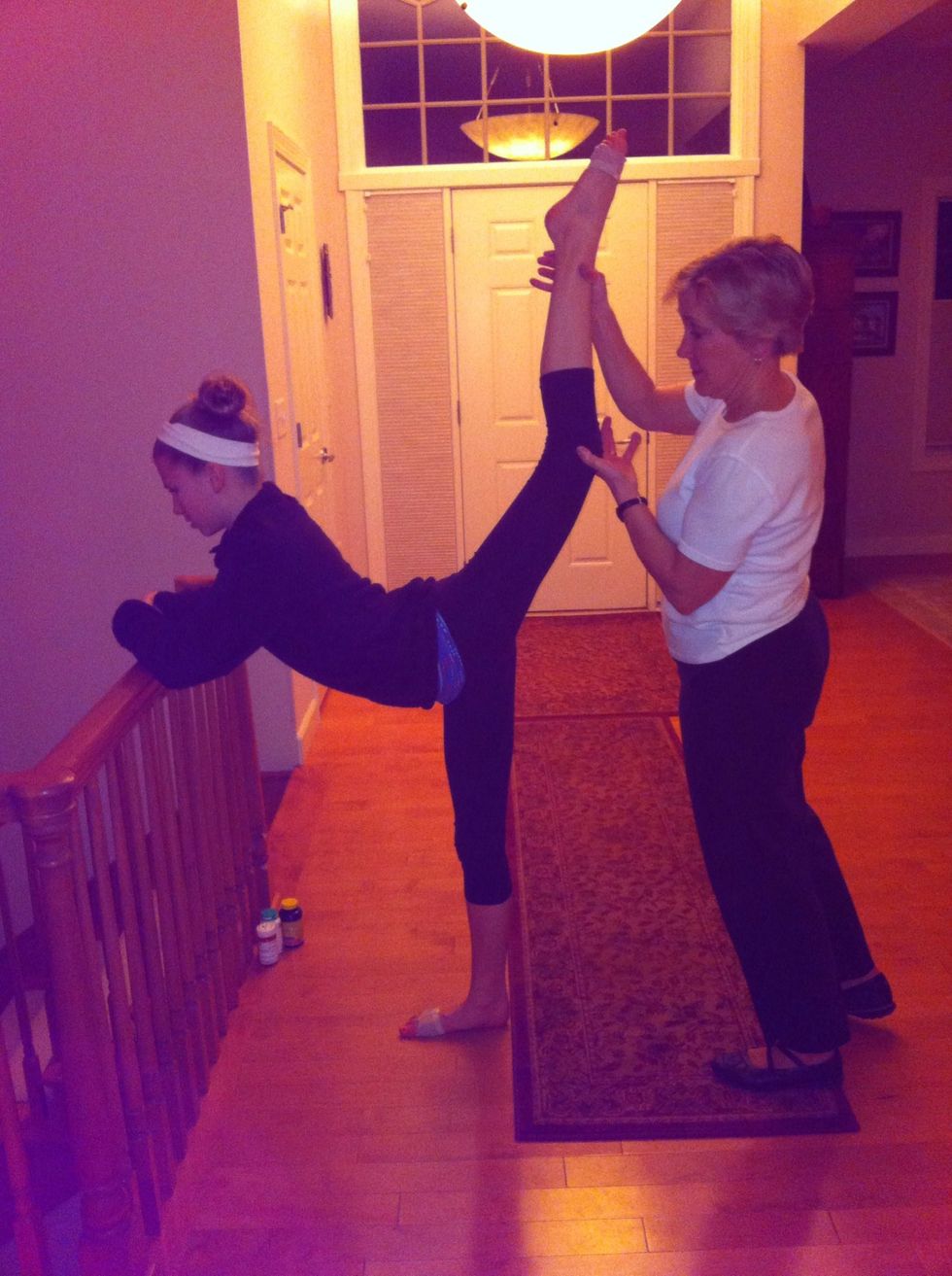 First stretch: You will need something to hold onto (I used the stair railing) and my mom to help. Have your partner lift up your leg as far as it can go and hold it for 15 sec. Repeat 3-5 times.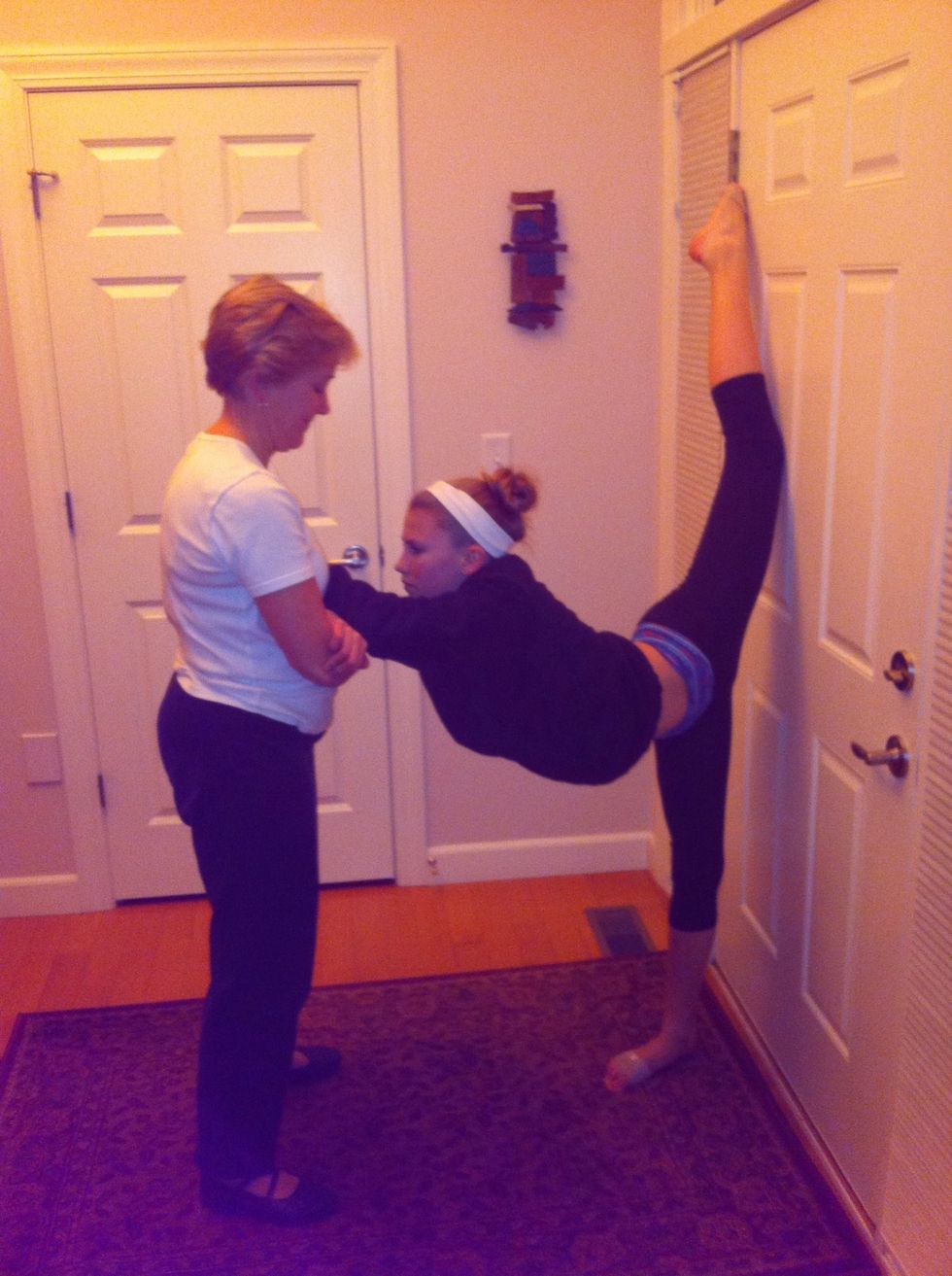 Second stretch: Similar to the first you will need a partner to stable you. Find a door or wall and put one leg up on it. Work your way up as close to the wall as you can and arch your back. (splits)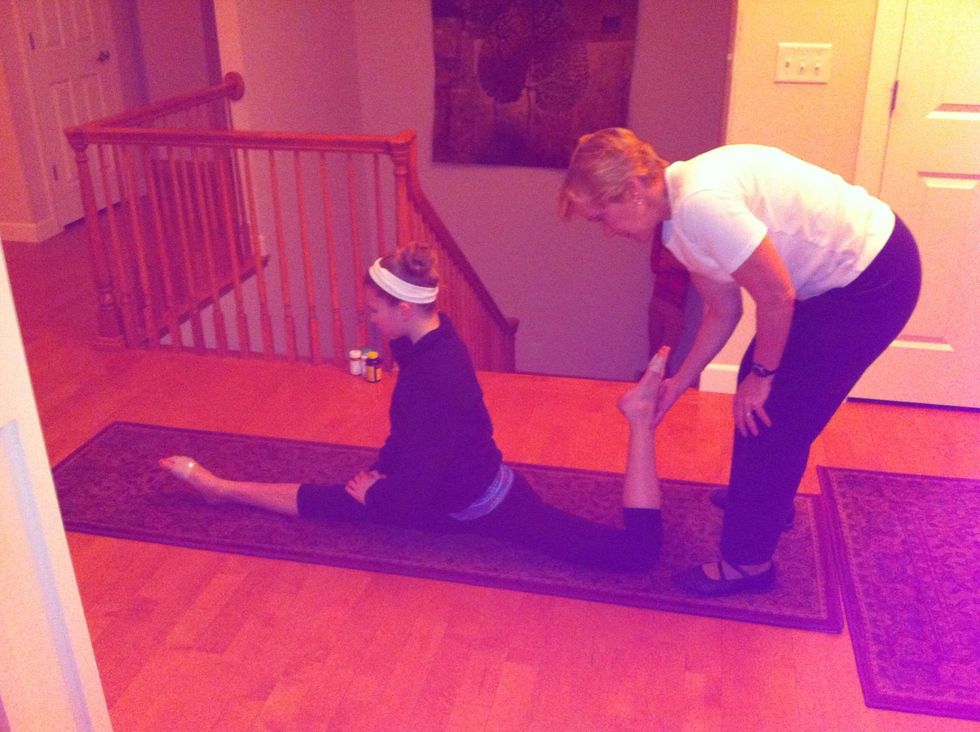 Third stretch (Part 1 or 2): On a carpet or mat, get into your splits. Have your partner lift up your back leg slowly and use one hand to grab ahold of it...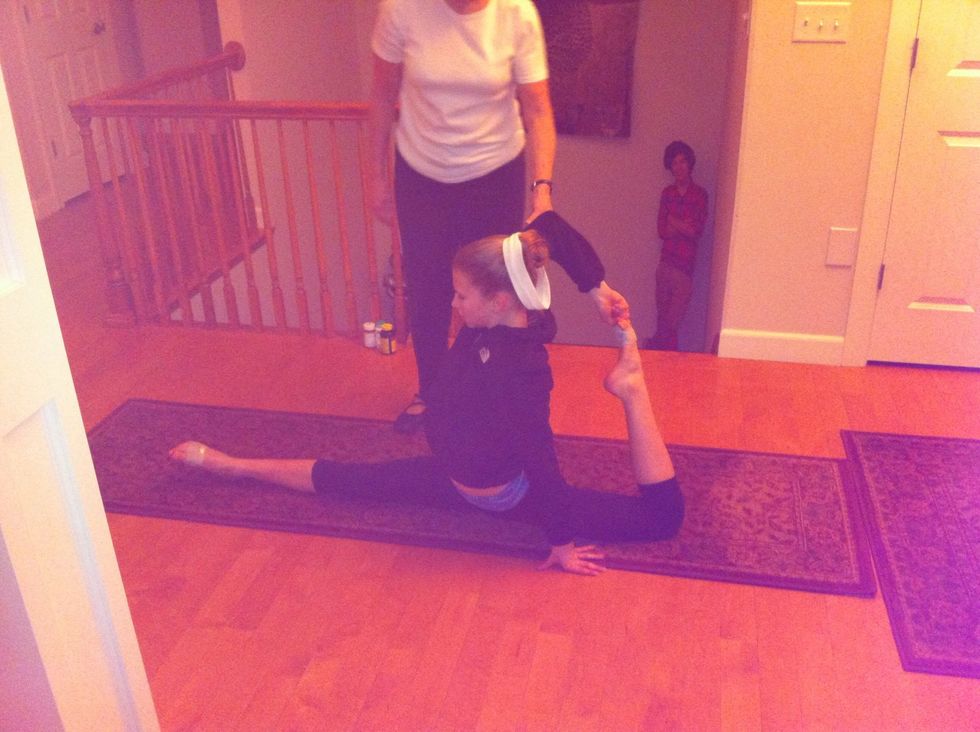 Now try to pull it around your head like you're doing a scorpion. This really stretches your back and legs. (ignore my headband falling off lol)
Now for the demo! I can't do a needle quite yet (I'm working on it!) but I have a decent scorpion. Here it is!(: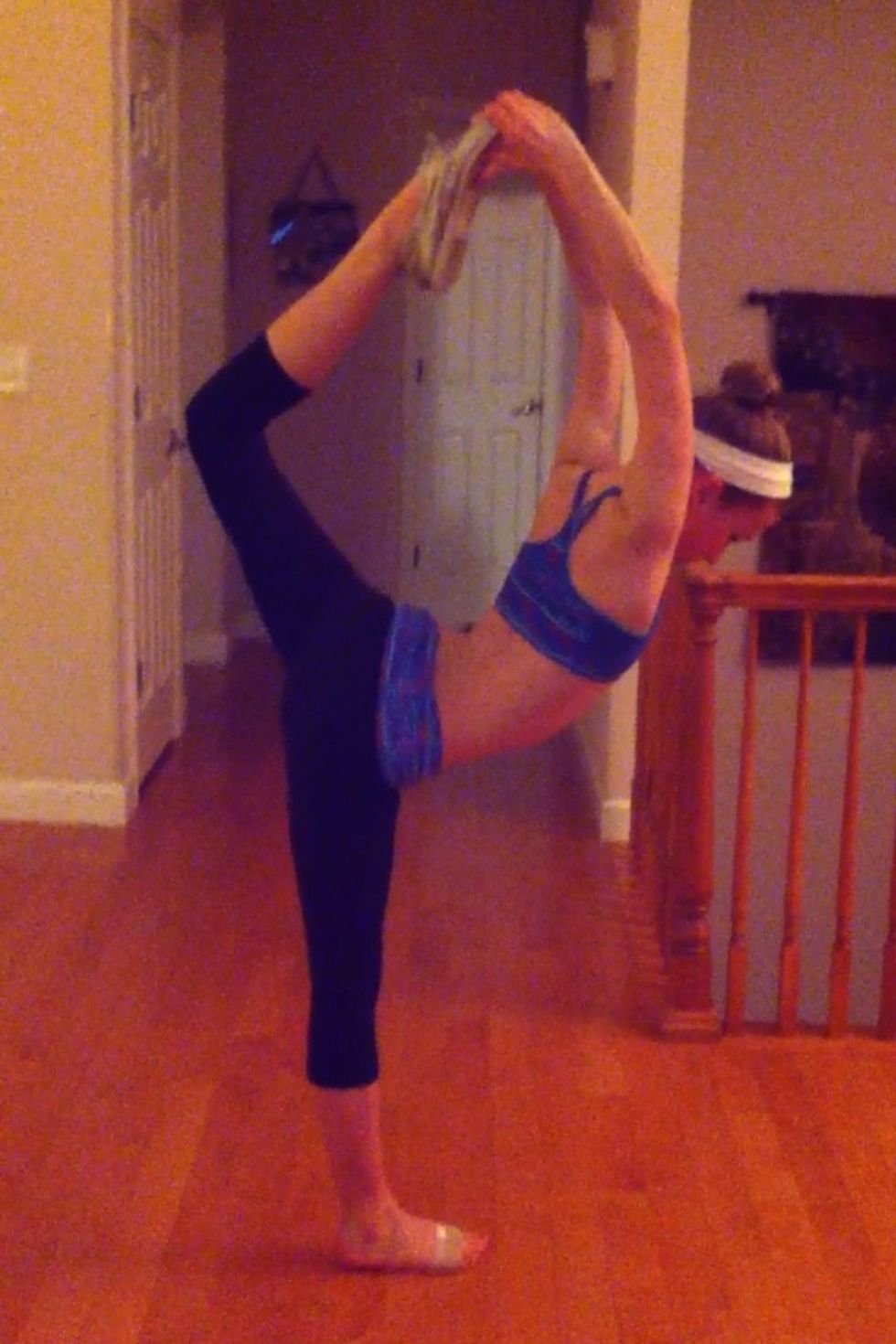 Still photo....
I hope you enjoyed my tutorial! Please not that I'm not a professional trainer, I just love cheer and stunting(: thanks for watching! xox☺
Flexibility!
spandex/yoga pants (opt., but I makes it easier)
sports bra (again opt., easier though)
Toe-Kinis (opt.)
a friend/parent to help
sturdy door/wall
railing/sturdy bar (you'll see why later)
jacket to keep your muscles warm while you stretch