Before you start you need to stretch your back, shoulders, legs and arms.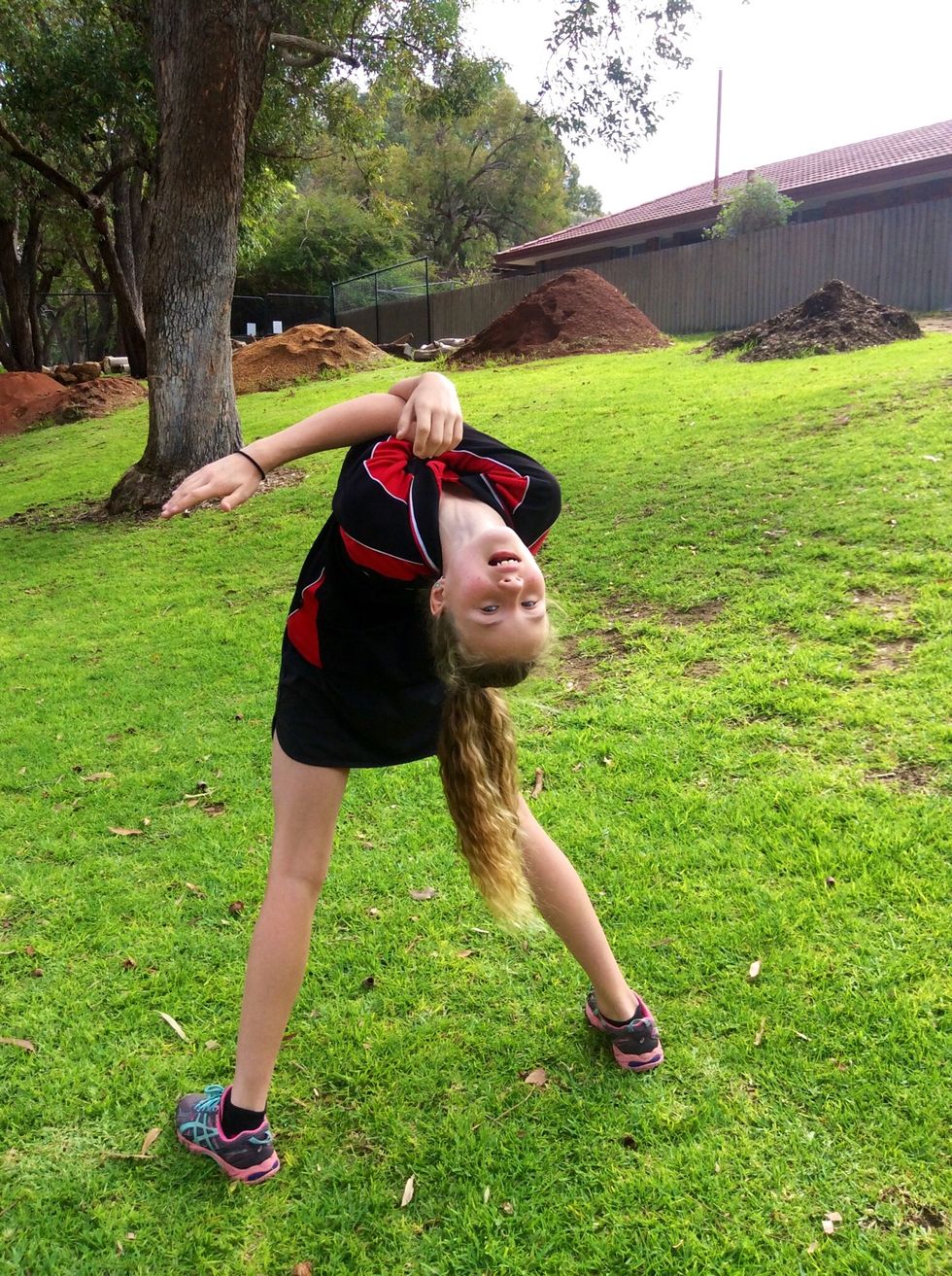 First start by having your legs together. Then push your arms down...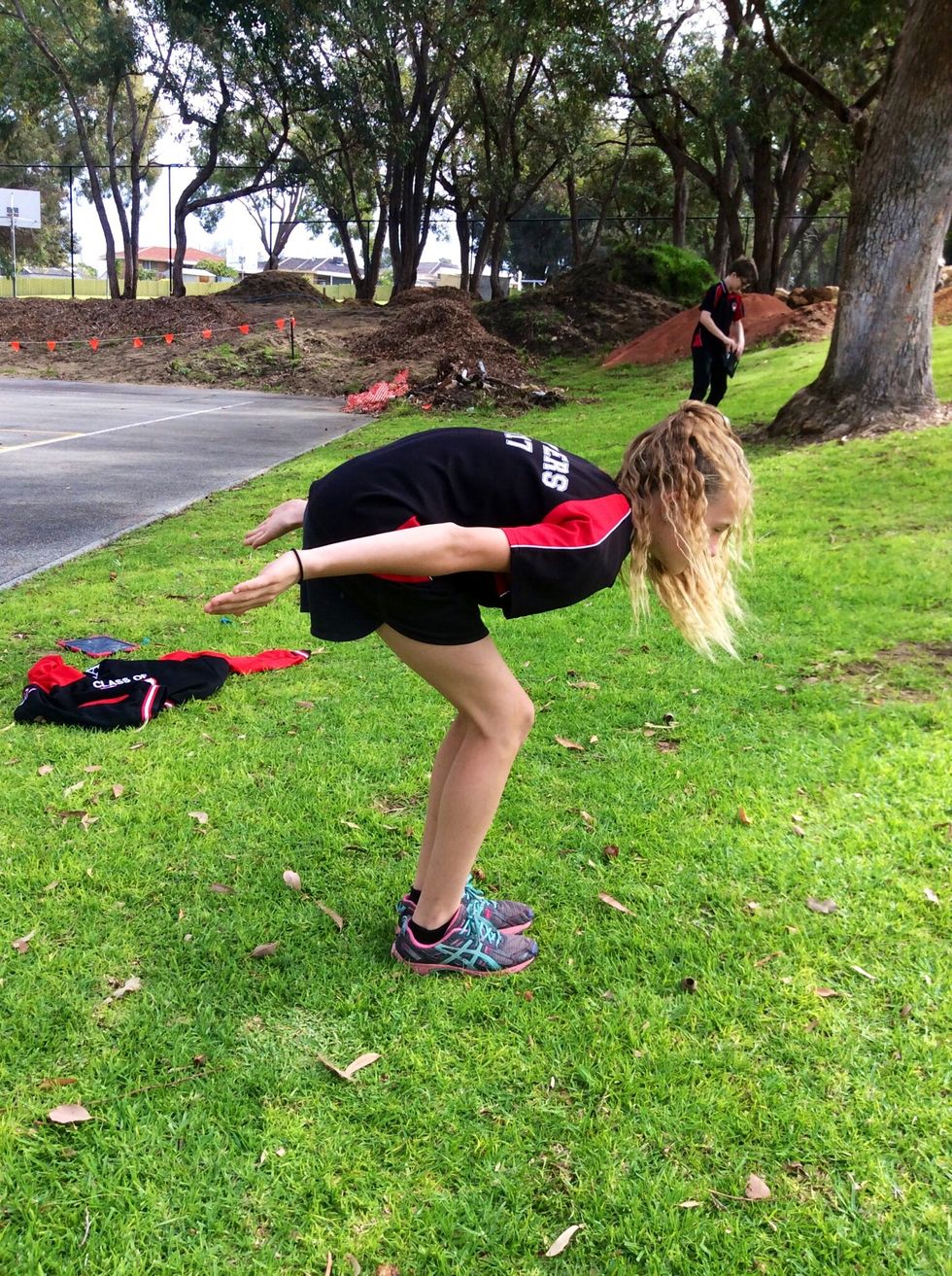 Swing your arms back up all the way and bounce up by pushing up from your feet...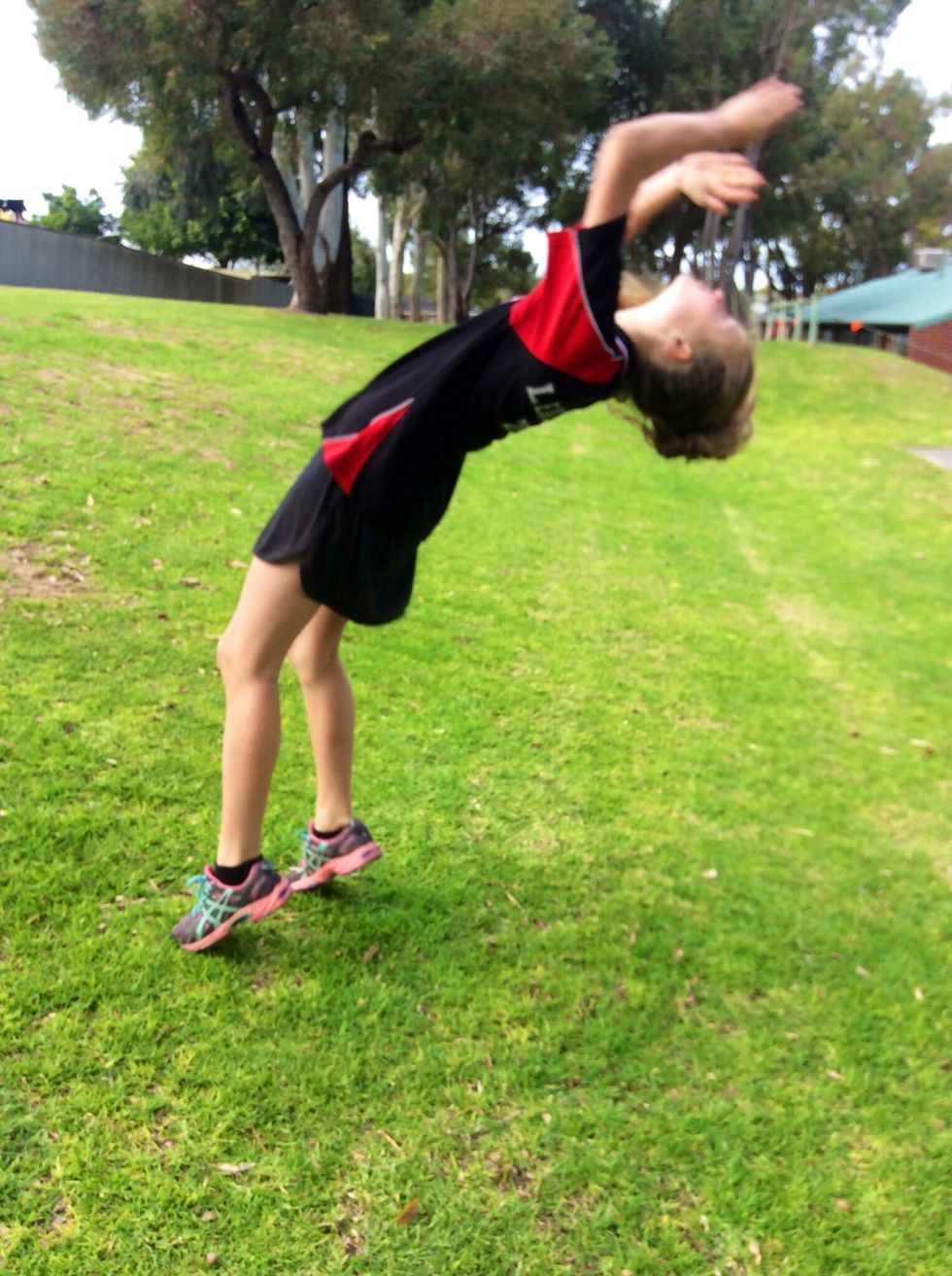 Continue moving back as your arms stay next to your ears (you should now be in mid air with nothing touching the ground) ...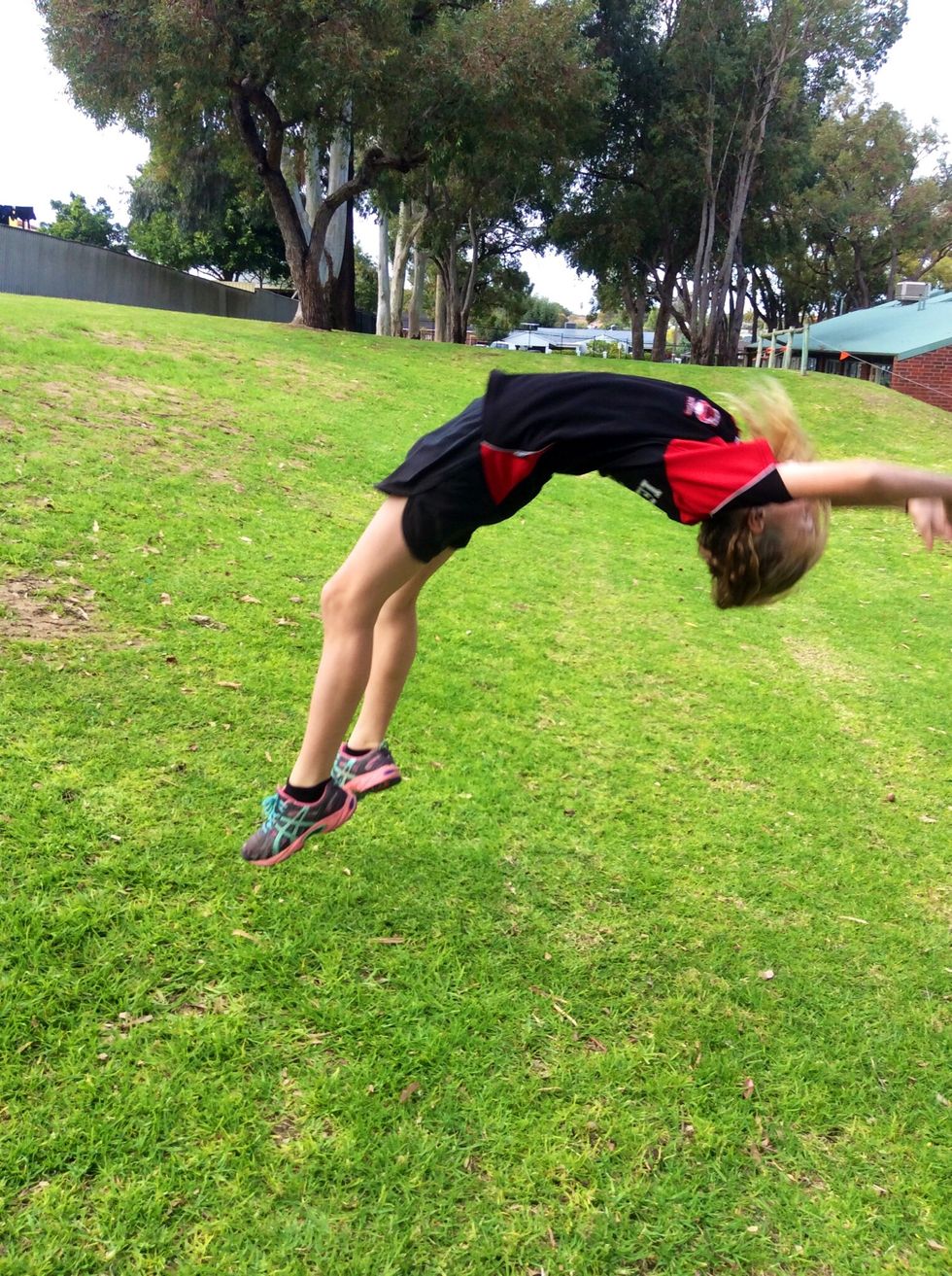 Plant your hands on the floor and push off from them ( your legs should be in the air on top of you, coming over your body) ...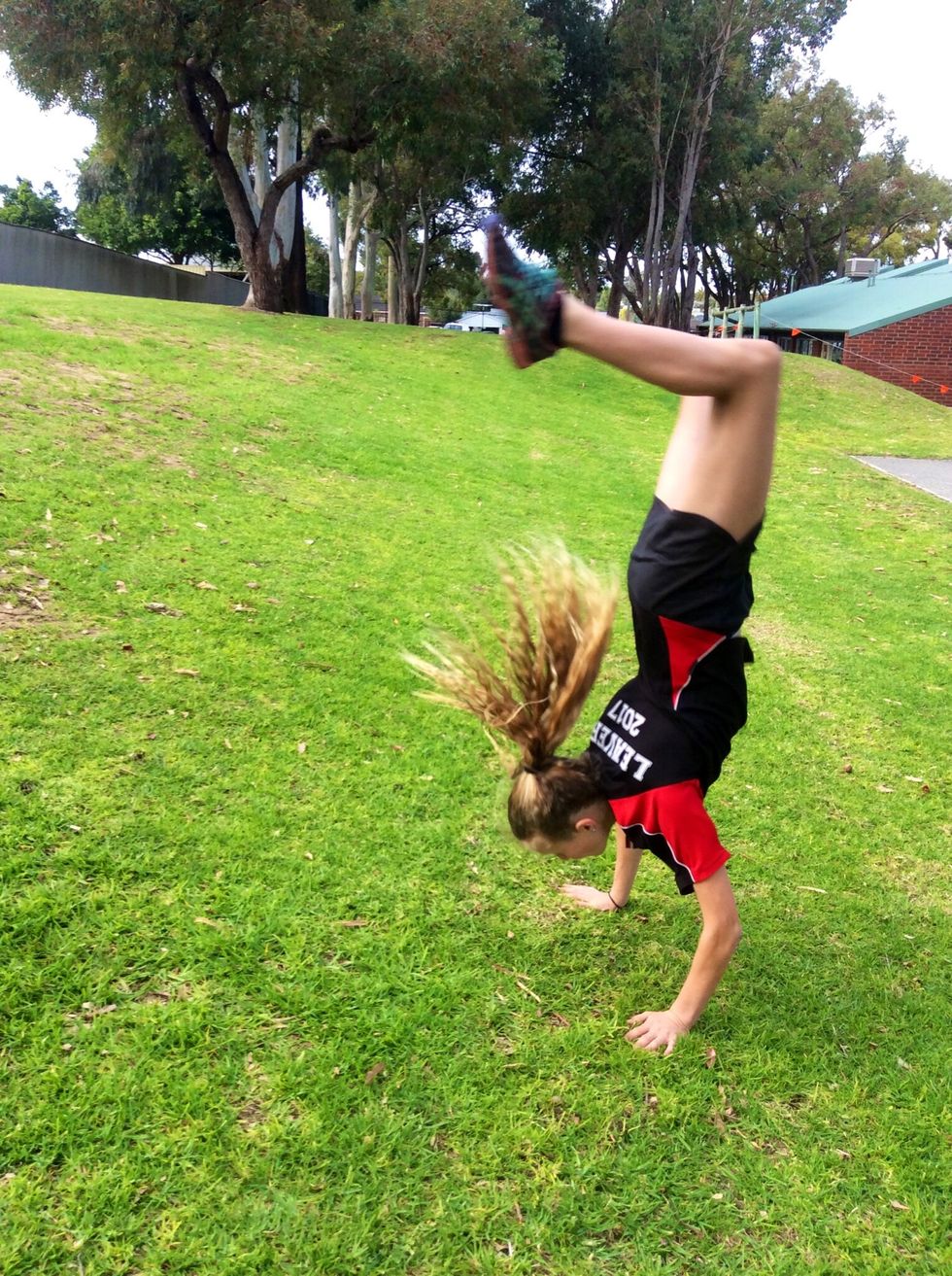 When your feet touch the floor, let your arms swing up off of the floor...
Then pop up to rebound..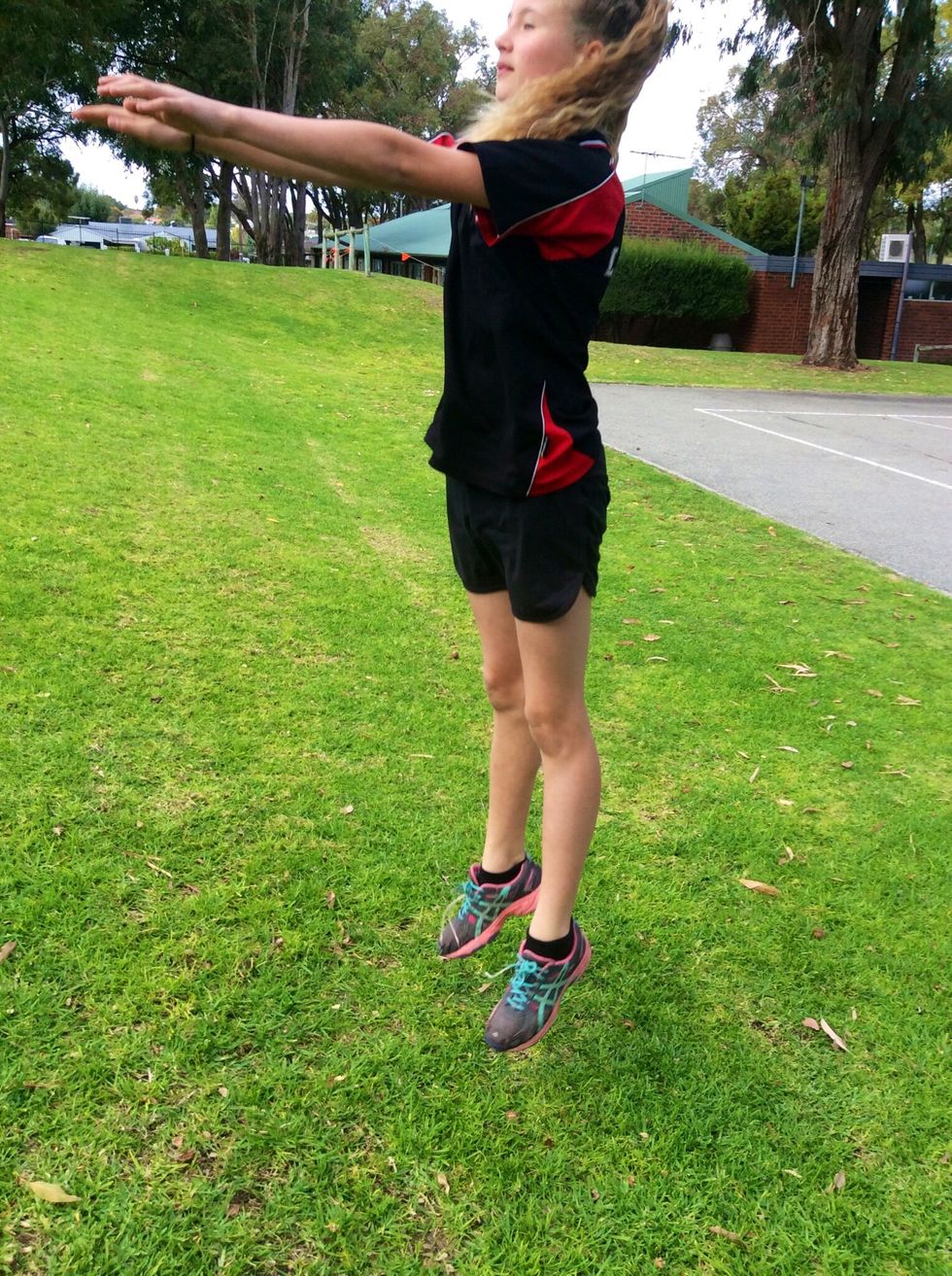 You probably won't land it on your first try but if you keep on practicing, then you will get it.
It is basically the same as your roundoff backhand spring, but instead of doing your backhand spring, you will need to take your hands away from the ground and tucks your legs into your chest...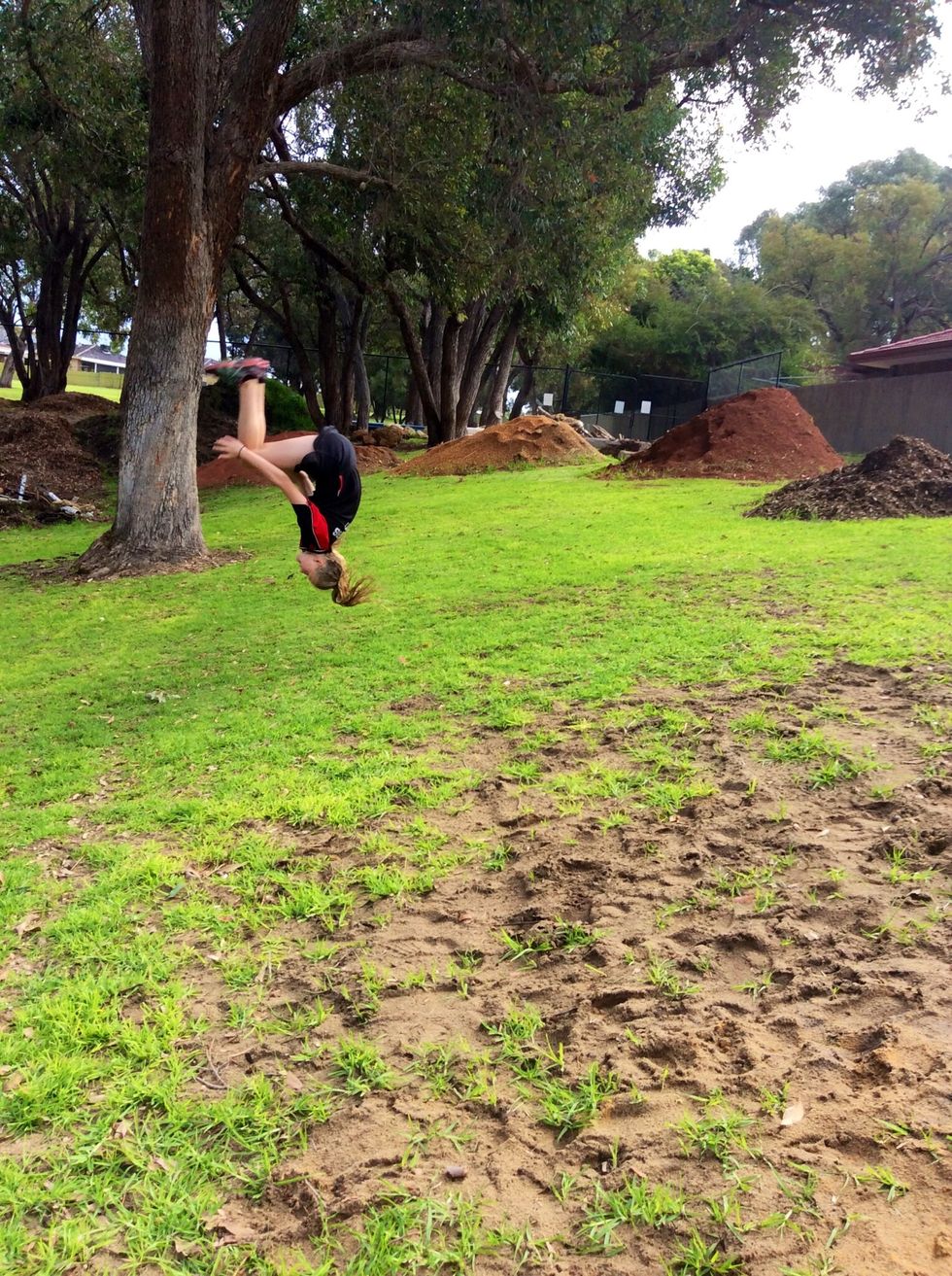 You will also need to have a lot of height and strength. That is all, thanks for reading!!!
Before you learn how to do your roundoff
Backhandspring, you will need to know how to do
Your roundoff, back tinski, back limber and
Bendback