This the cutest updo I've ever seen.. simple once you get the hang of it! Have fun..!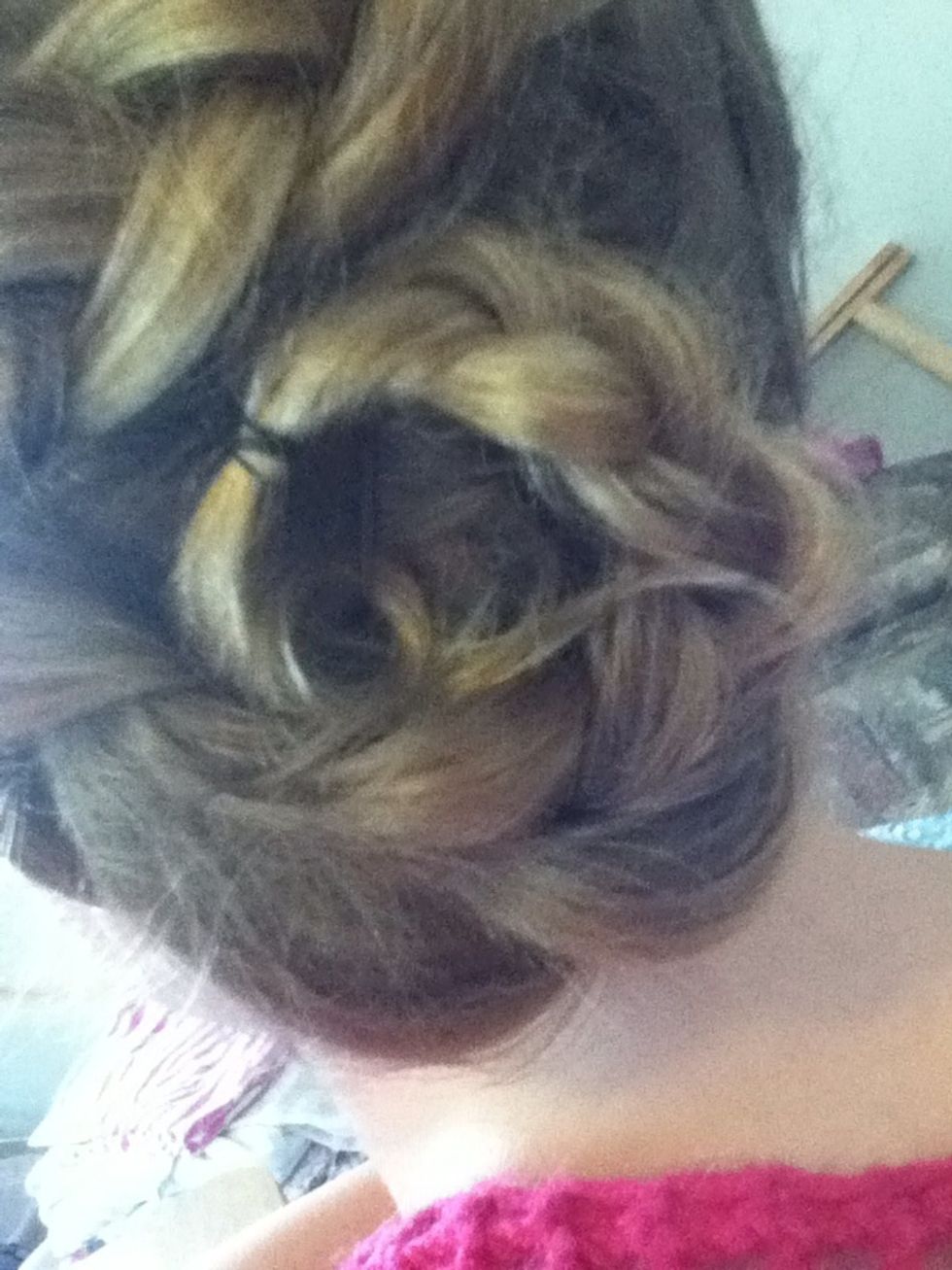 Close up of finished product.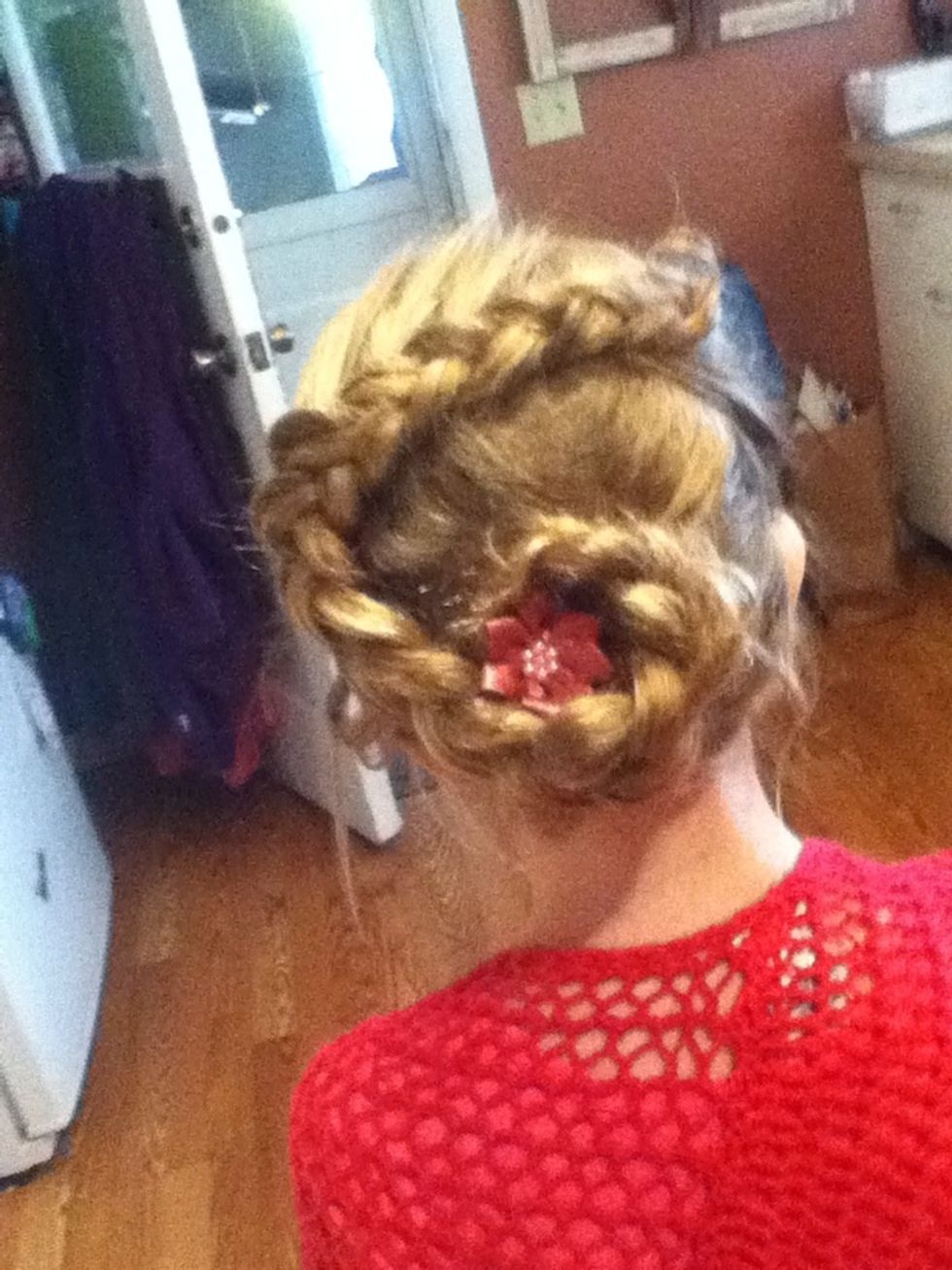 Finished product.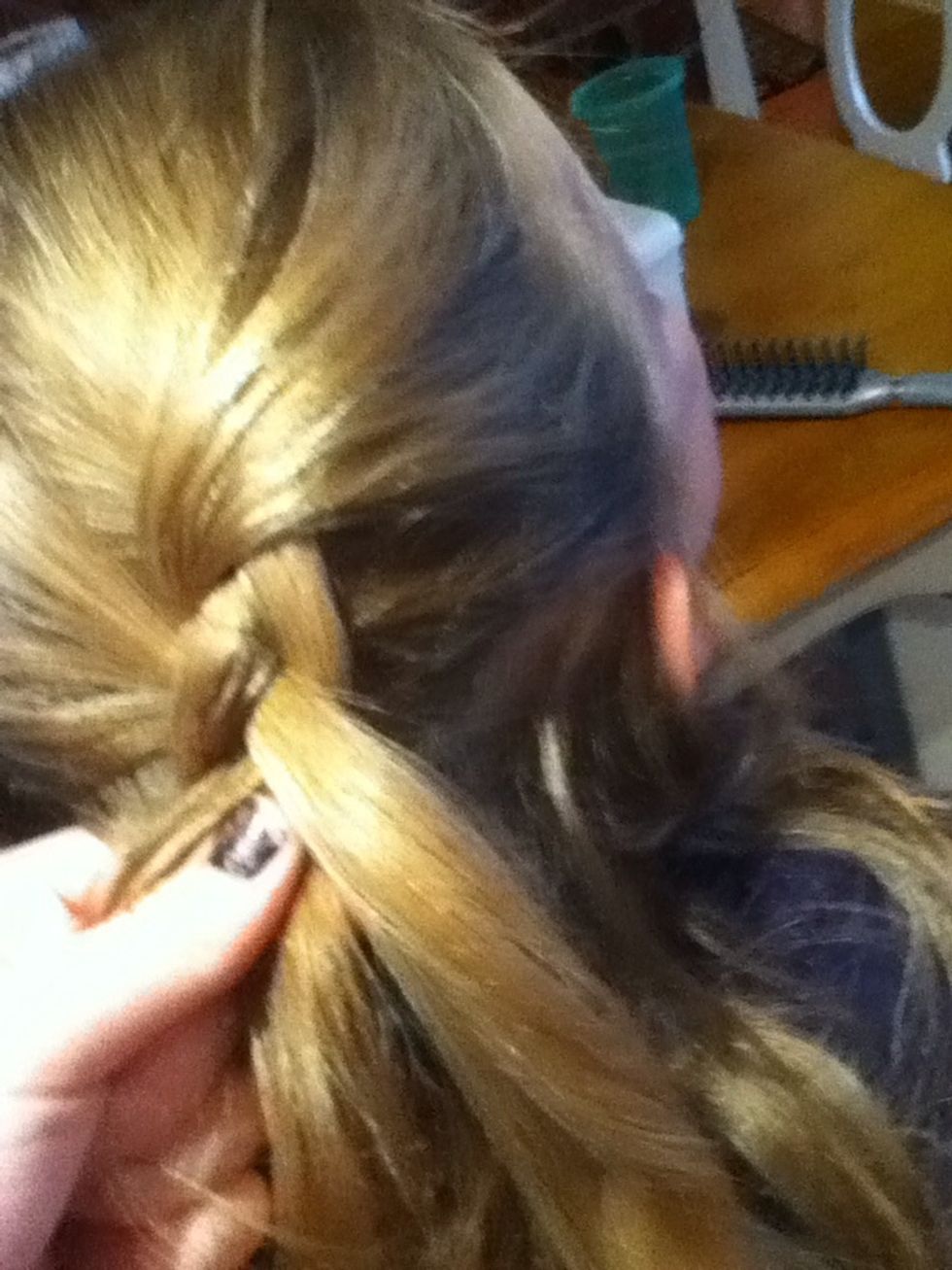 Start Dutch brading untill you get in line with your ear. You will be adding pieces from both sides here, like a French braid.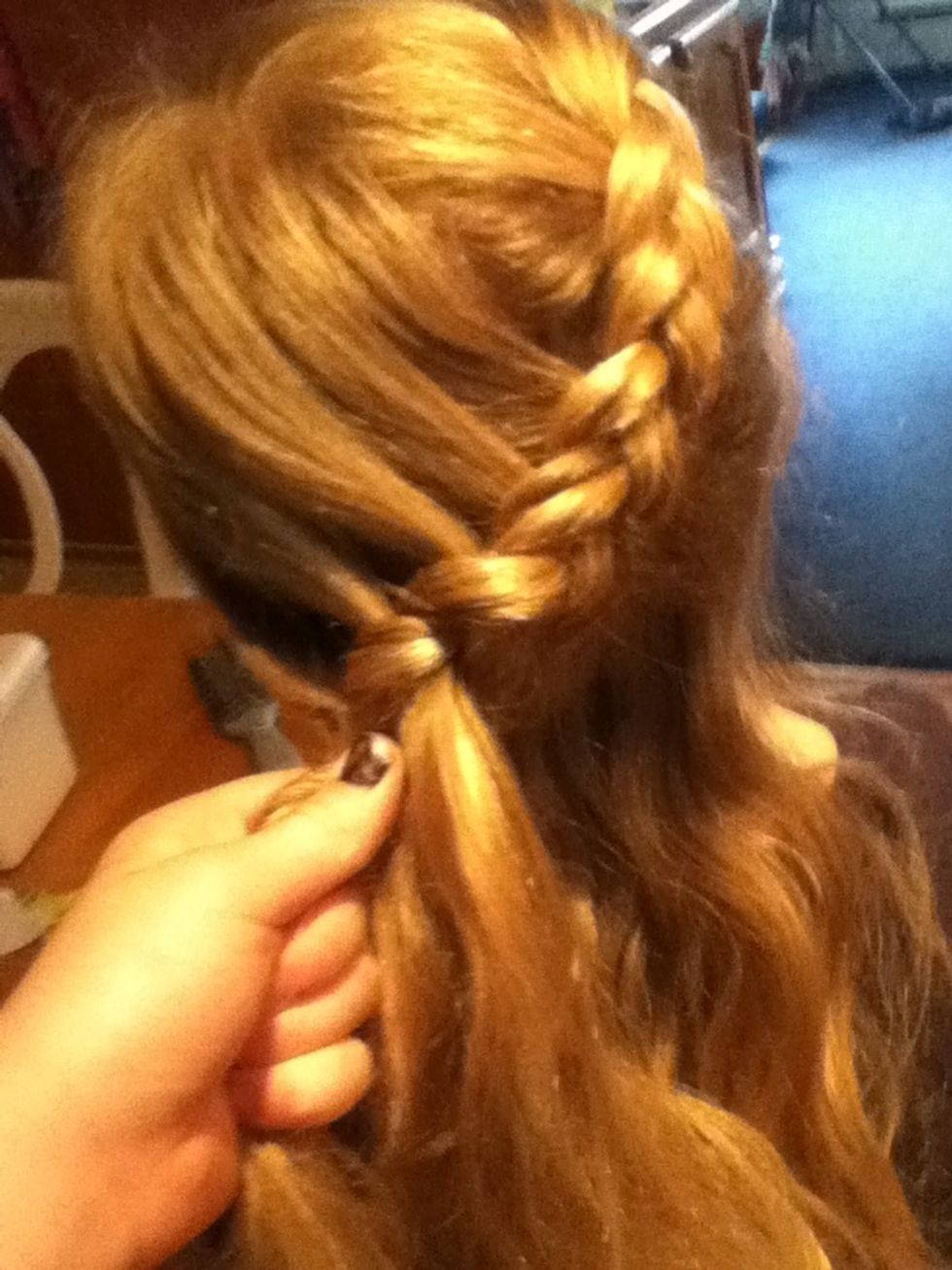 When you get in line wih your ear, start going left.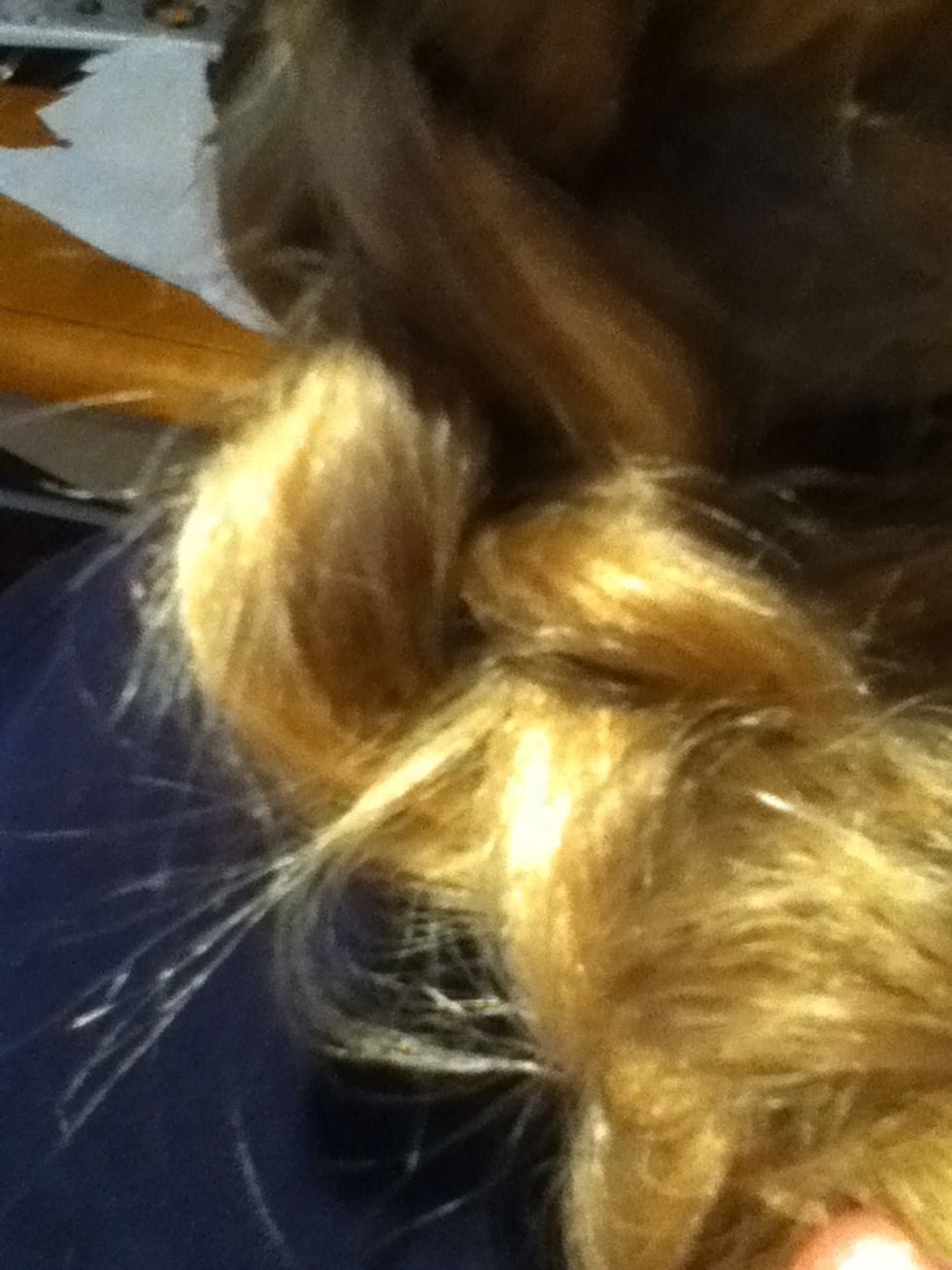 After reaching the other side, go down and continue French Dutch braiding. After running out of pieces to add, start tugging on sections from the left side of the regular Dutch braid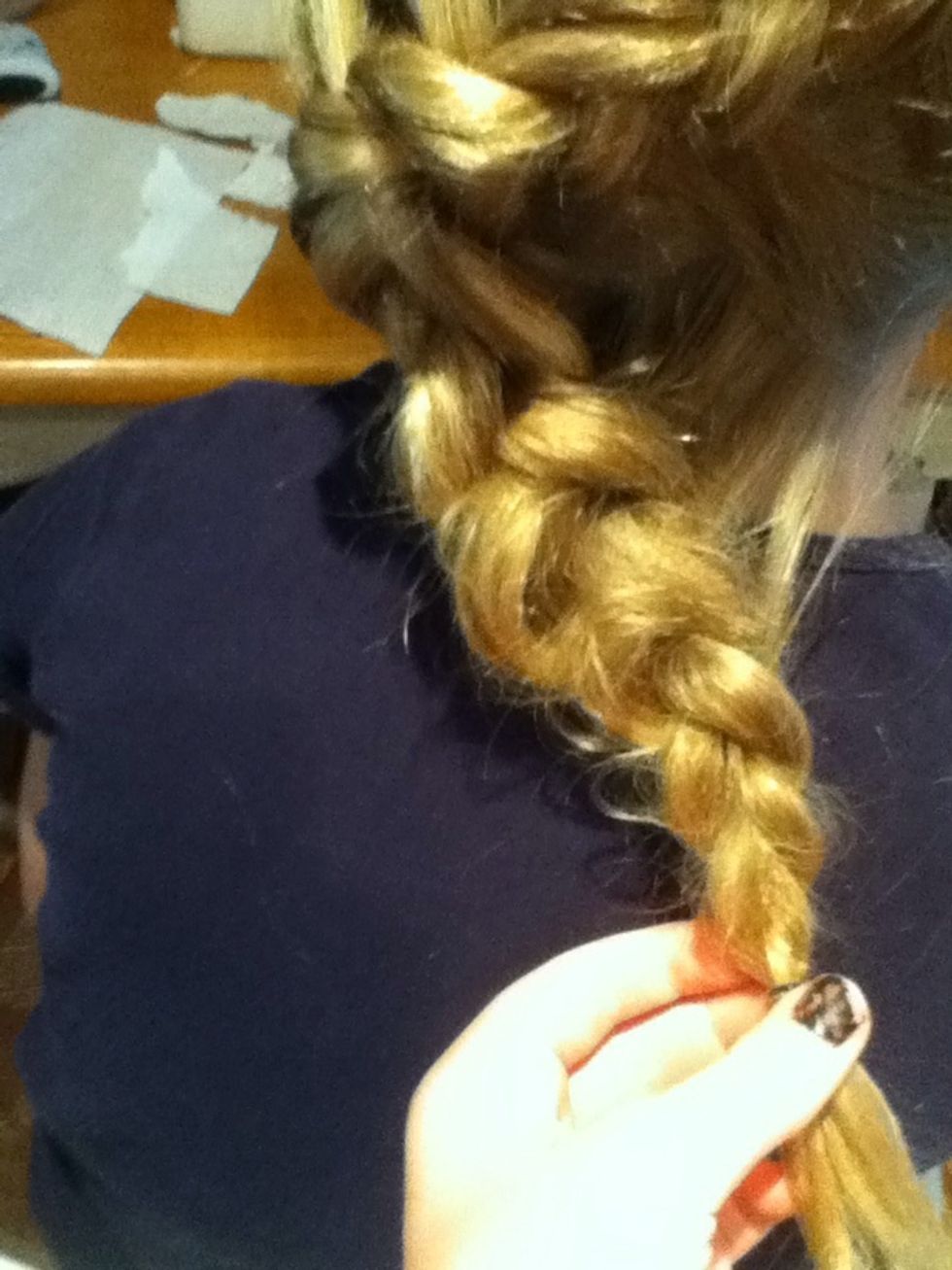 Like so.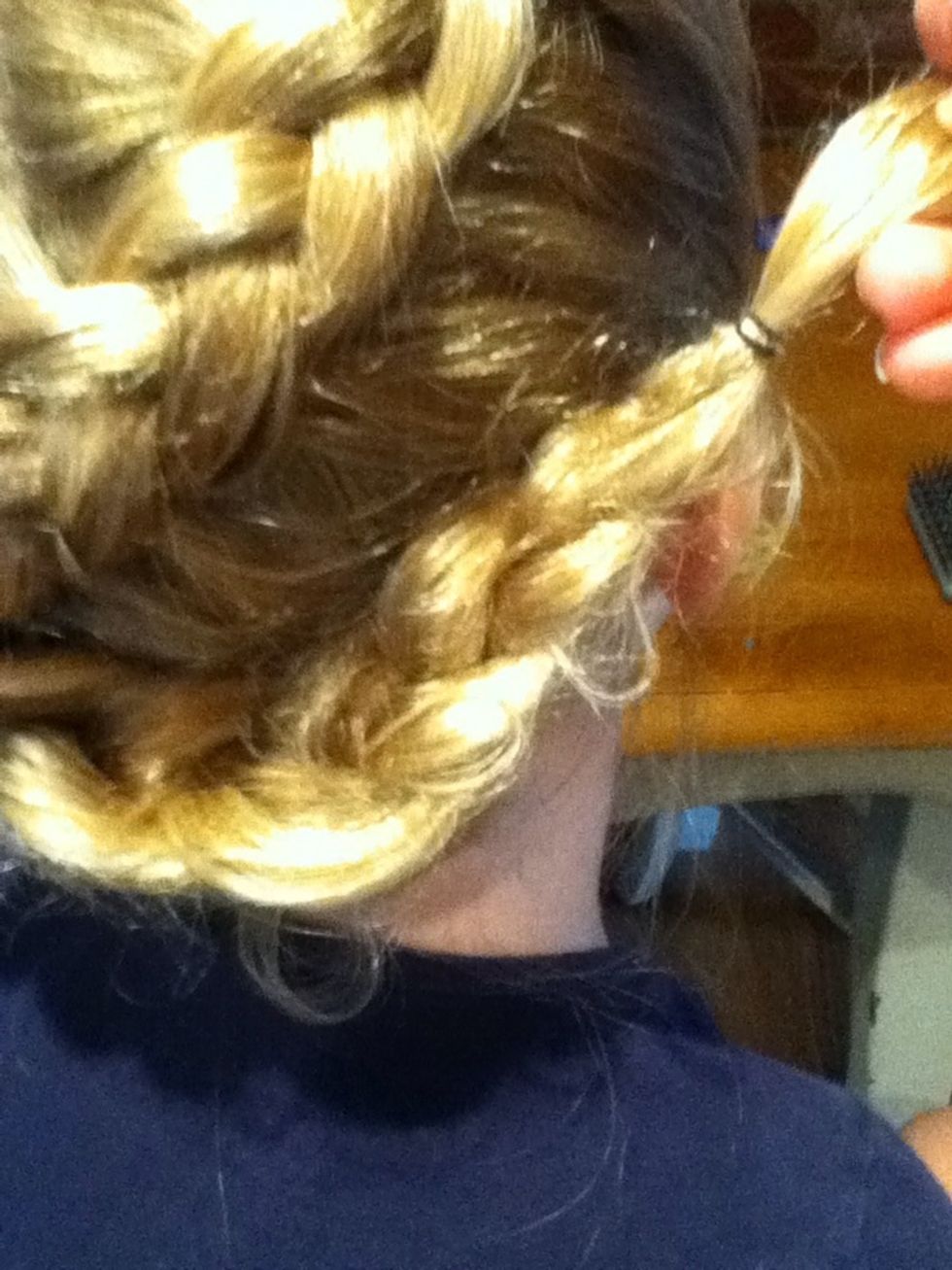 Start wrapping the braid up.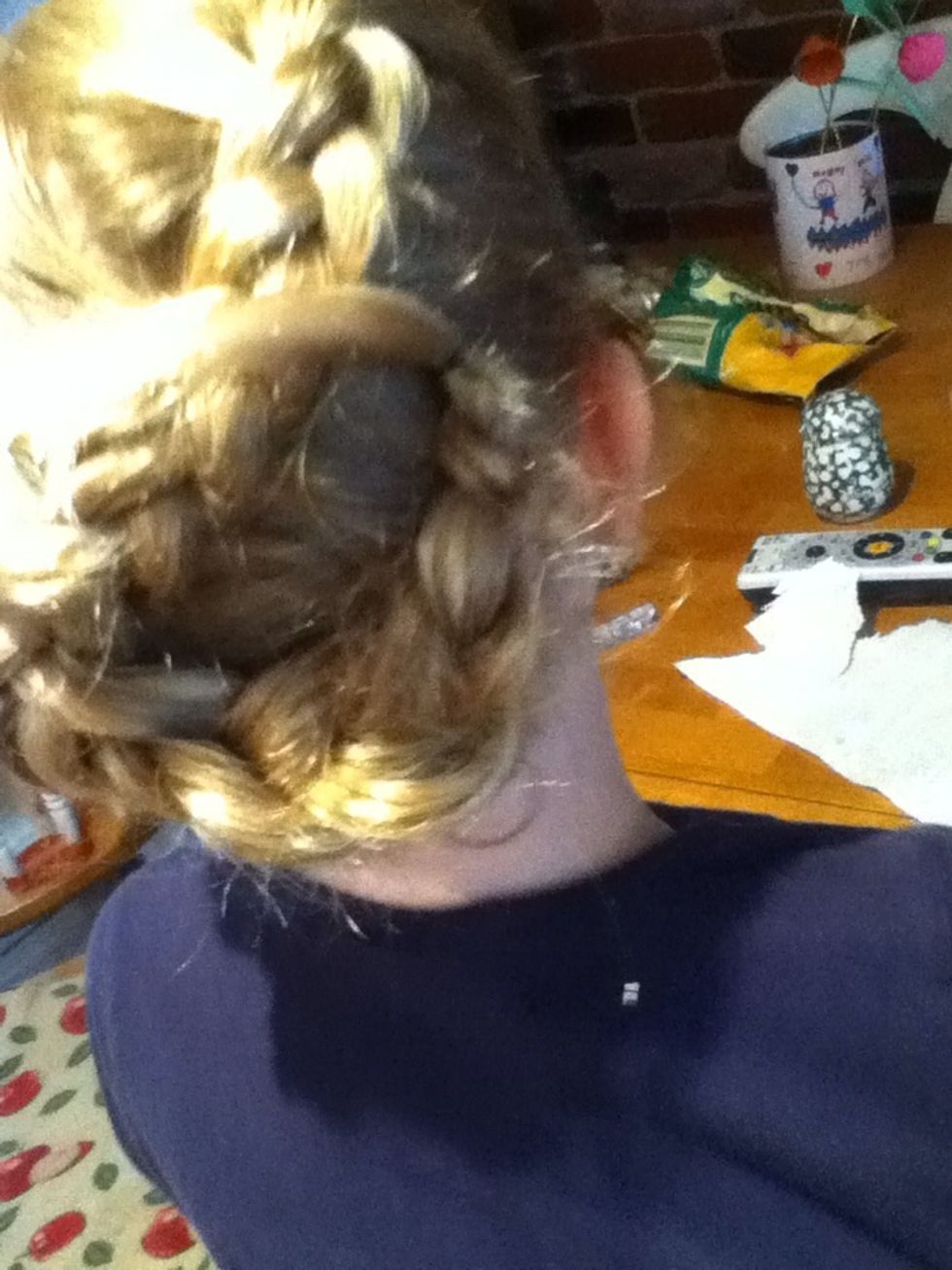 Pin here,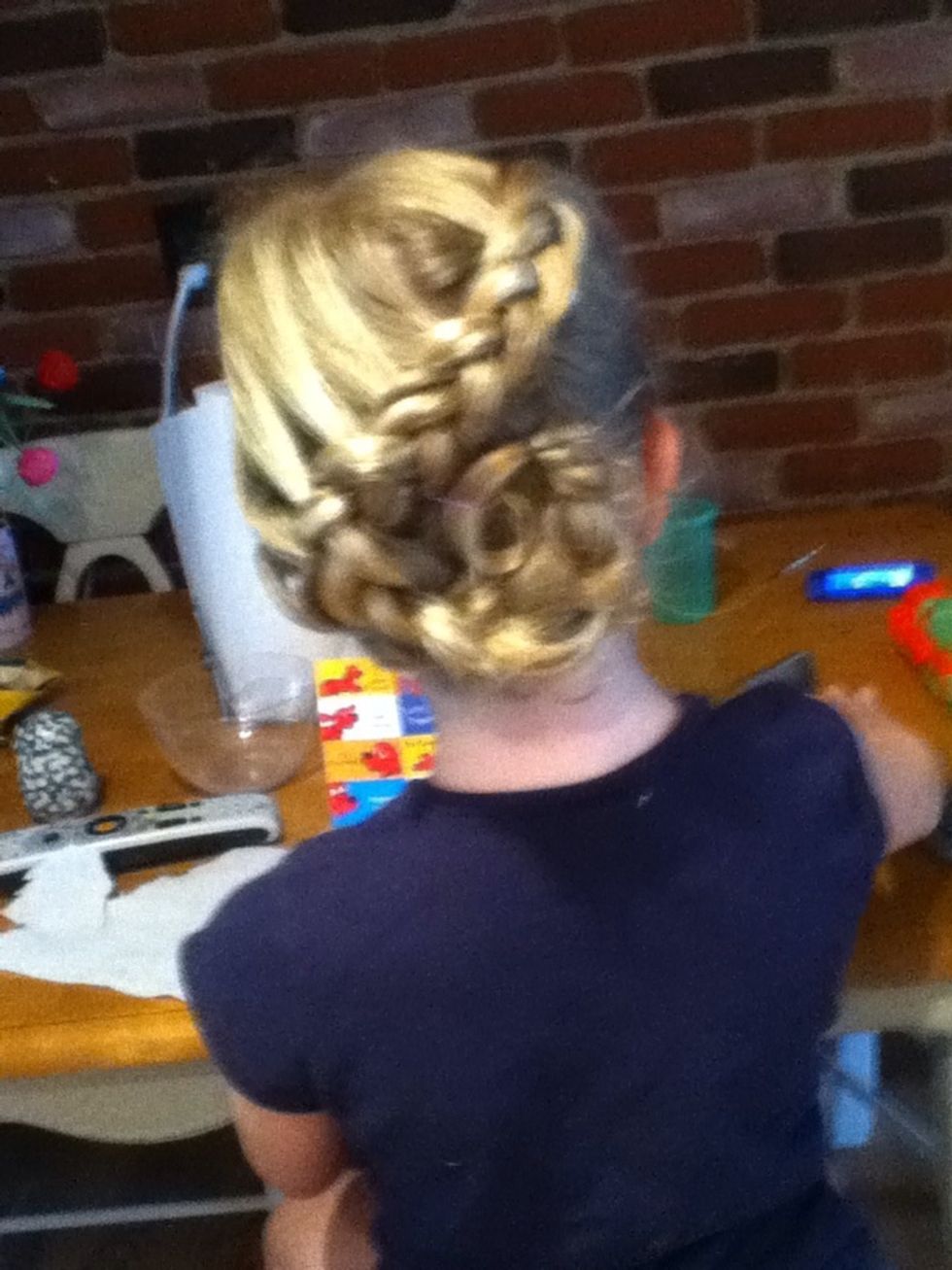 And curl the rest of the hair in and pin.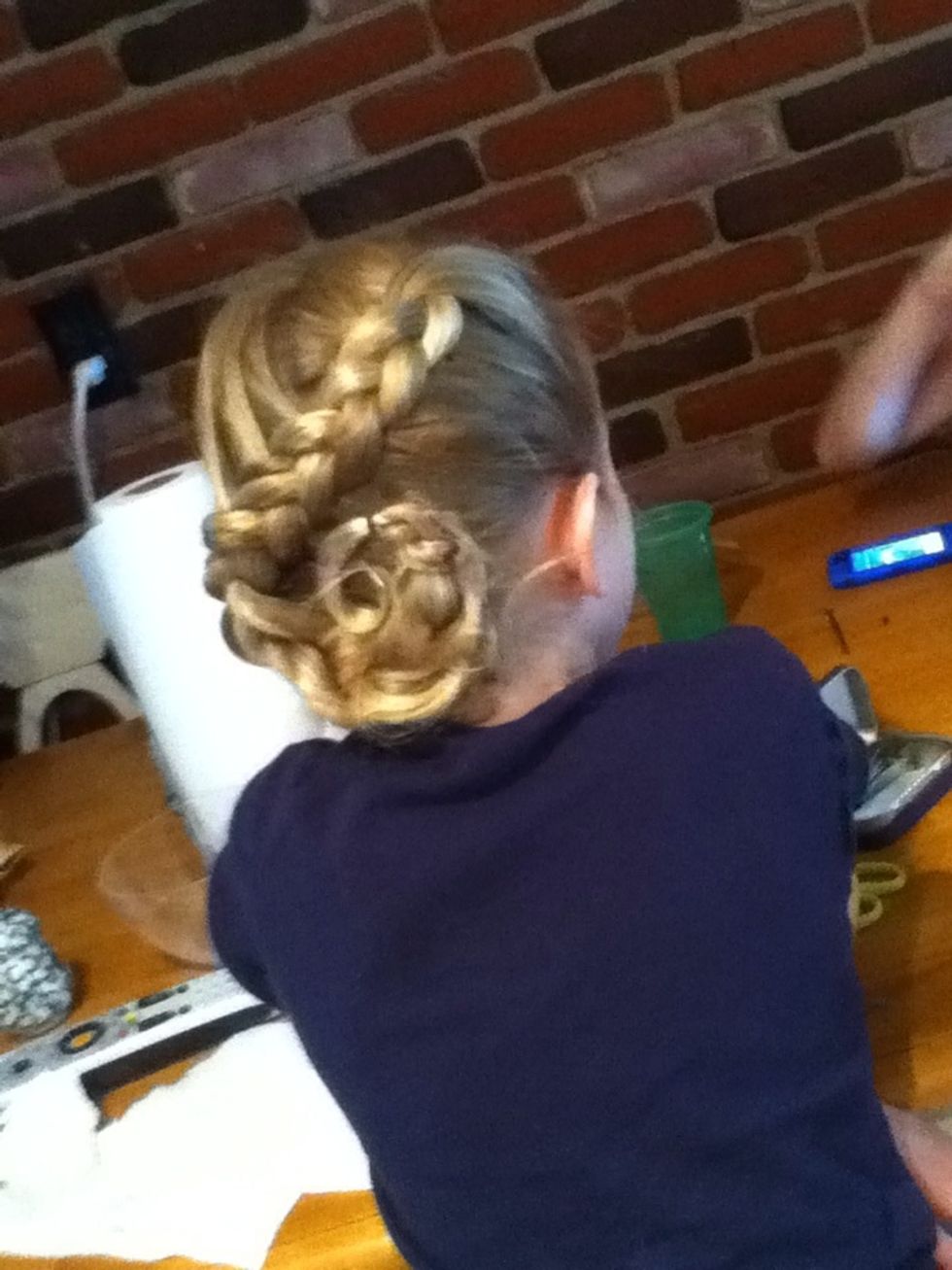 Done!❤
Check out my other guides and follow me! Comment for help or a video. ❤
Here's a better picture. 😍
Hair ties
Bobby pins
Know how to Dutch braid. (in my guides $
Patients.