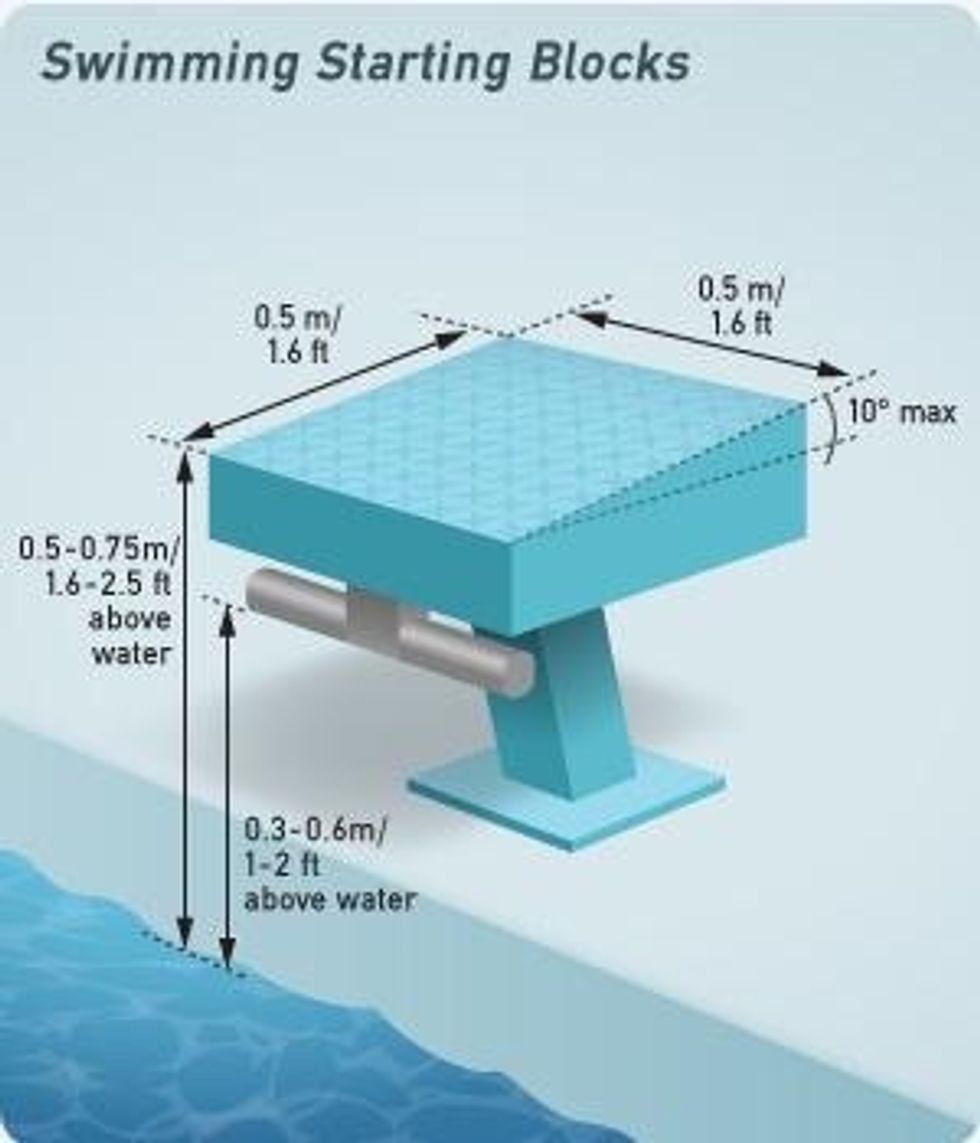 Firstly, you will need to find a diving block stationed beside some water. Make sure that you know how to swim, the water is safe to swim in and deep enough to dive into.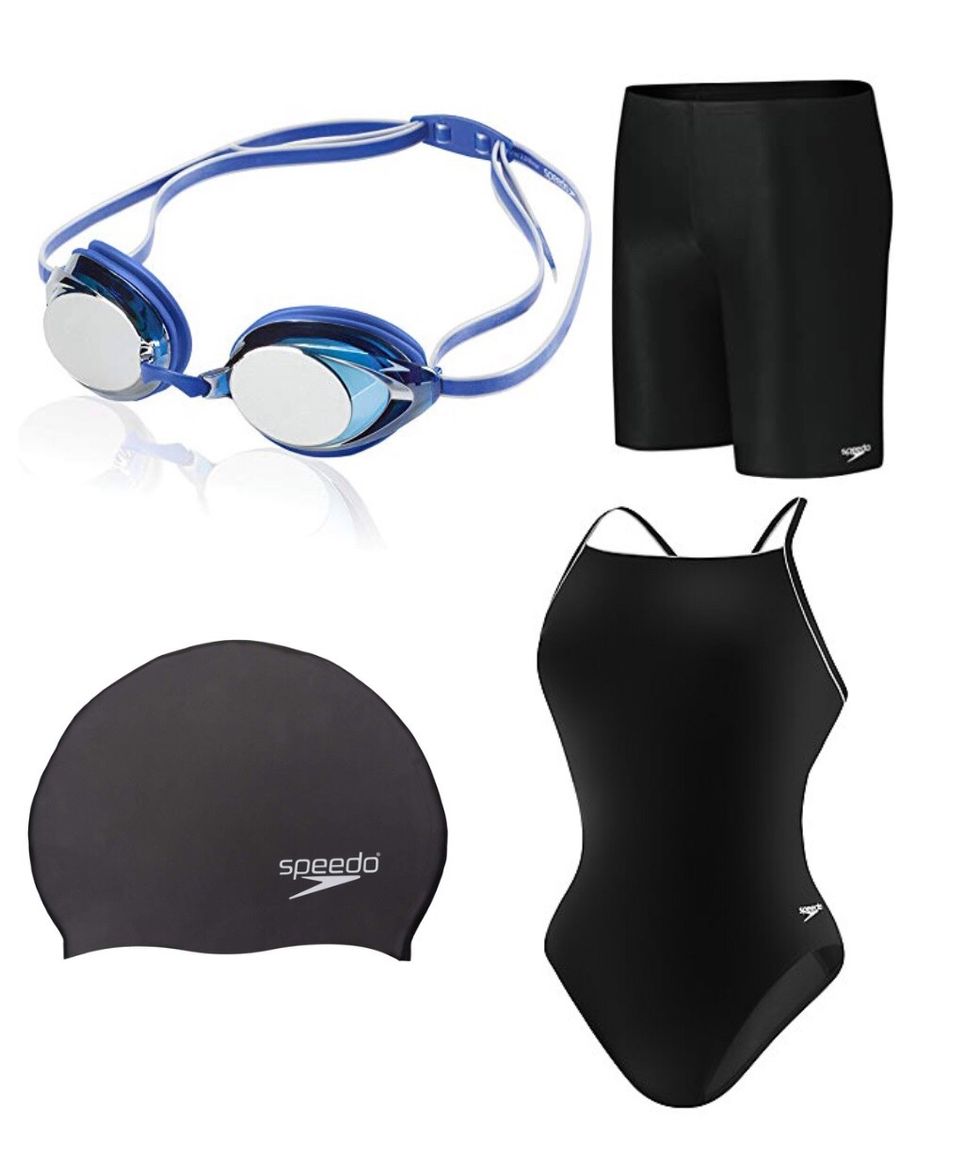 Next, you are going to get on a swimsuit, swimming cap and goggles. These accessories could improve your experience as they keep your hair out of your face and water out of your eyes but are optional.
Following, you will need to mount the diving block. Find a comfortable position for your feet. One foot will be placed at the very front edge of the block and the other at the back.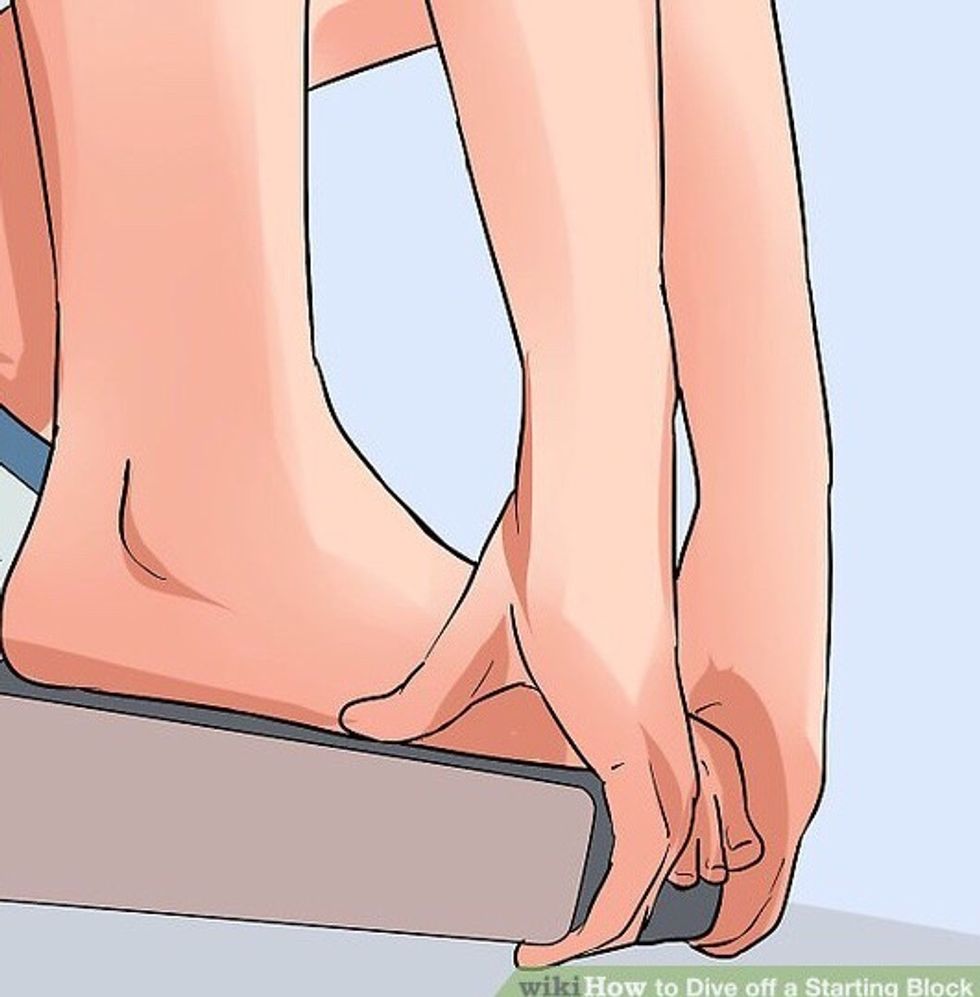 Now, bend down and bring your hands to the front edge of the block and wrap your fingers underneath the edge. While positioning your hands make sure that you do not move your feet.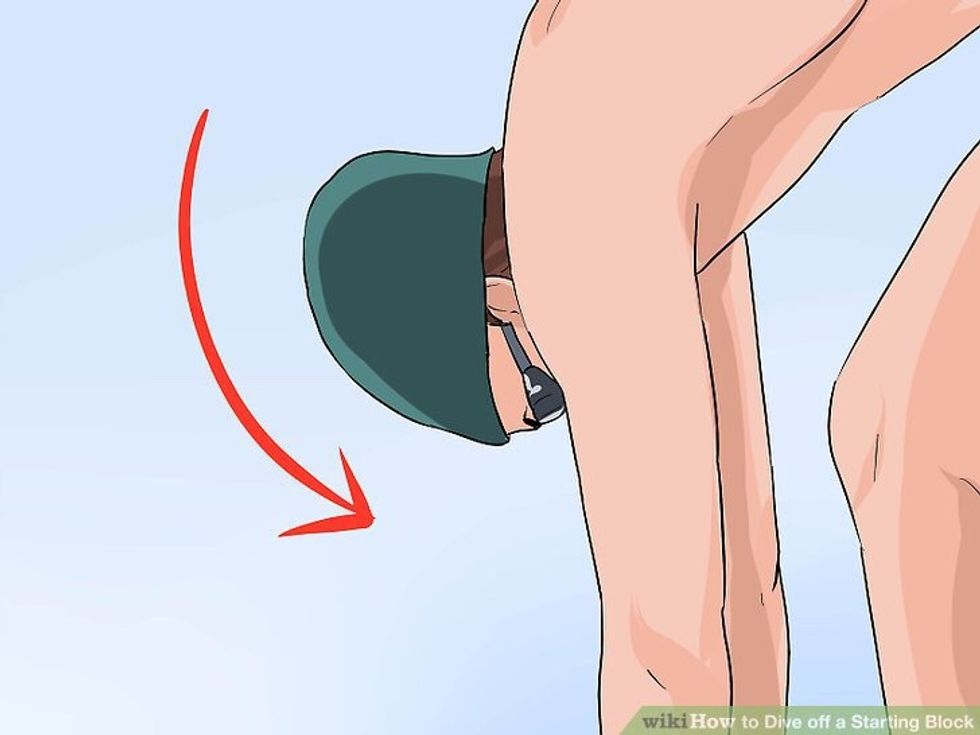 In addition, position your head so you are looking straight down or slightly behind you. Having your head down like this will help you to be more aerodynamic and also put less stress on your back.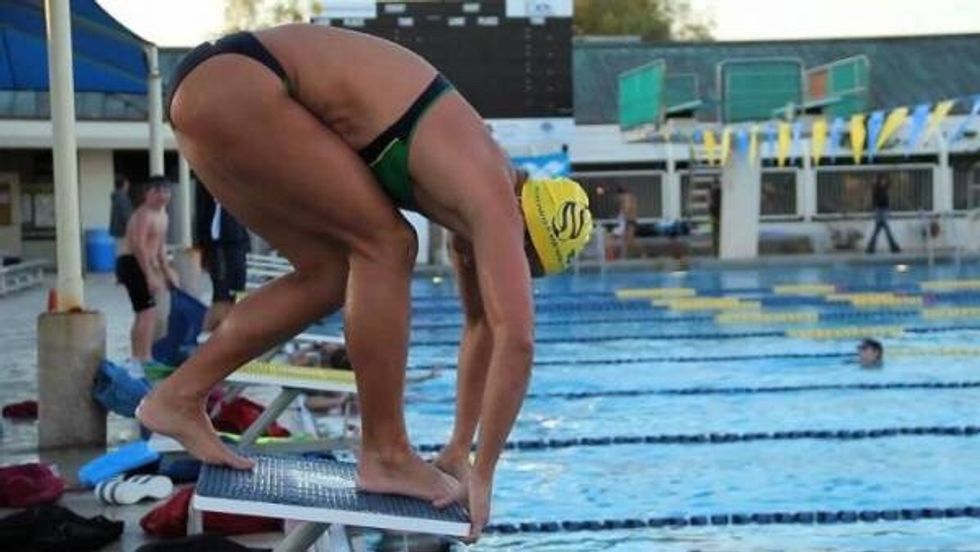 Before you launch off of the block, your positioning should look somewhat like this swimmer's.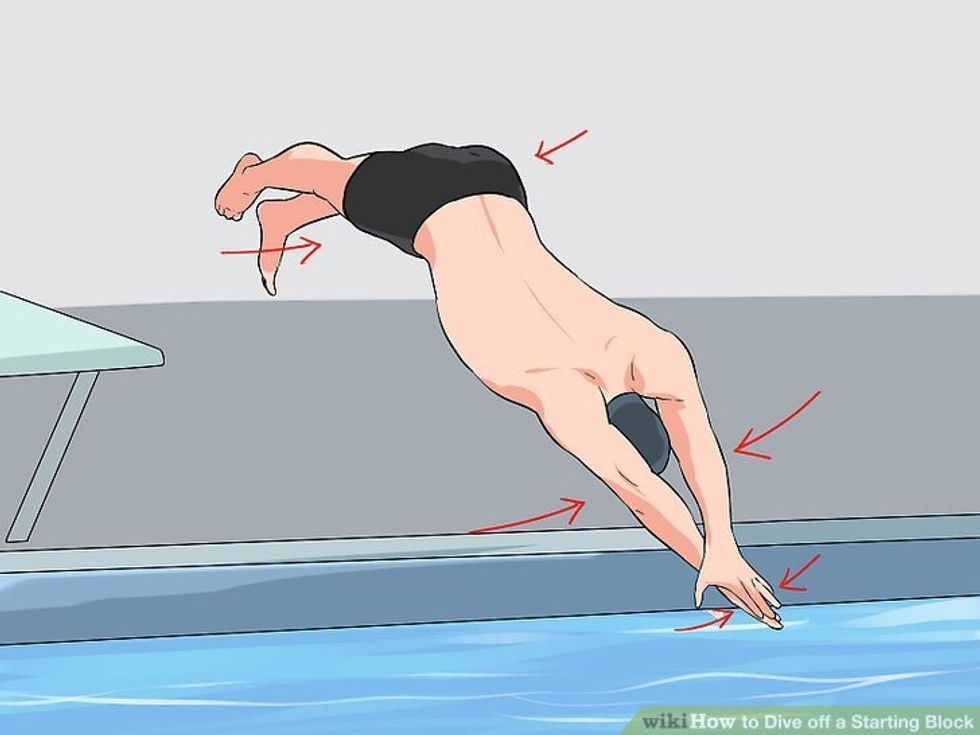 Then, Lean forward and push off with your legs and arms. In the air keep your head down, facing the water. Straighten your legs and arms and bring your hands together above your head.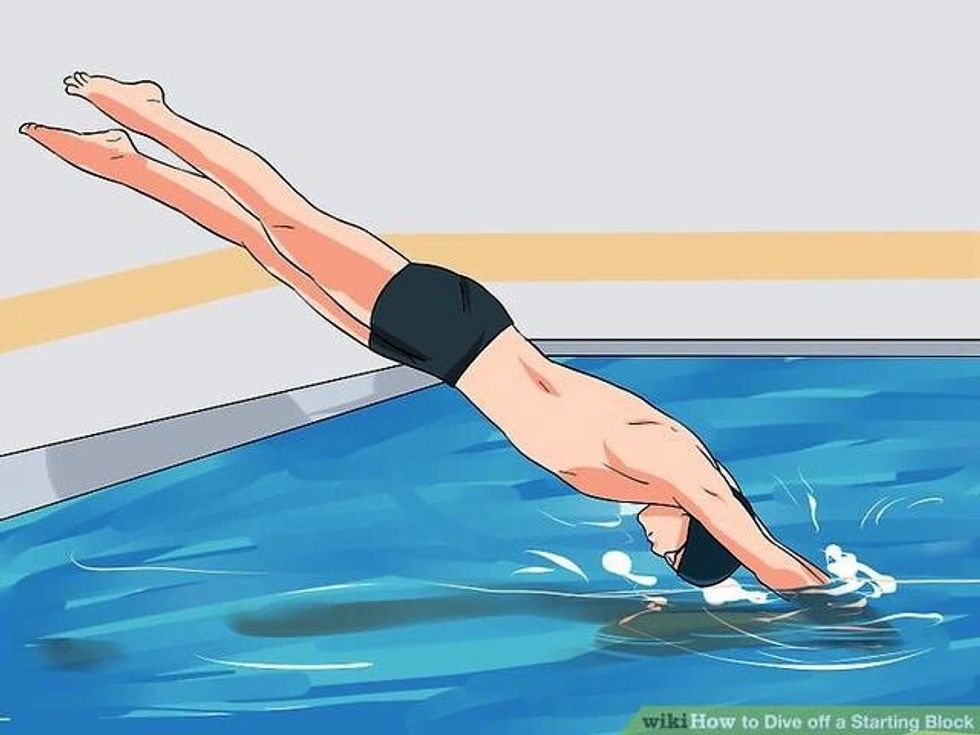 Finally, enter the water first with your hands, followed by your hips and then feet. Ensure you enter the water at an angle and your body stays extremely straight and your toes are pointed.
1.0 Optional but Recommended: Swim Suit
1.0 Optional but Recommended: Goggles
1.0 Optional but Recommended: Swim Cap
1.0 A Place to Dive Into
1.0 Diving Block
The Ability to Swim