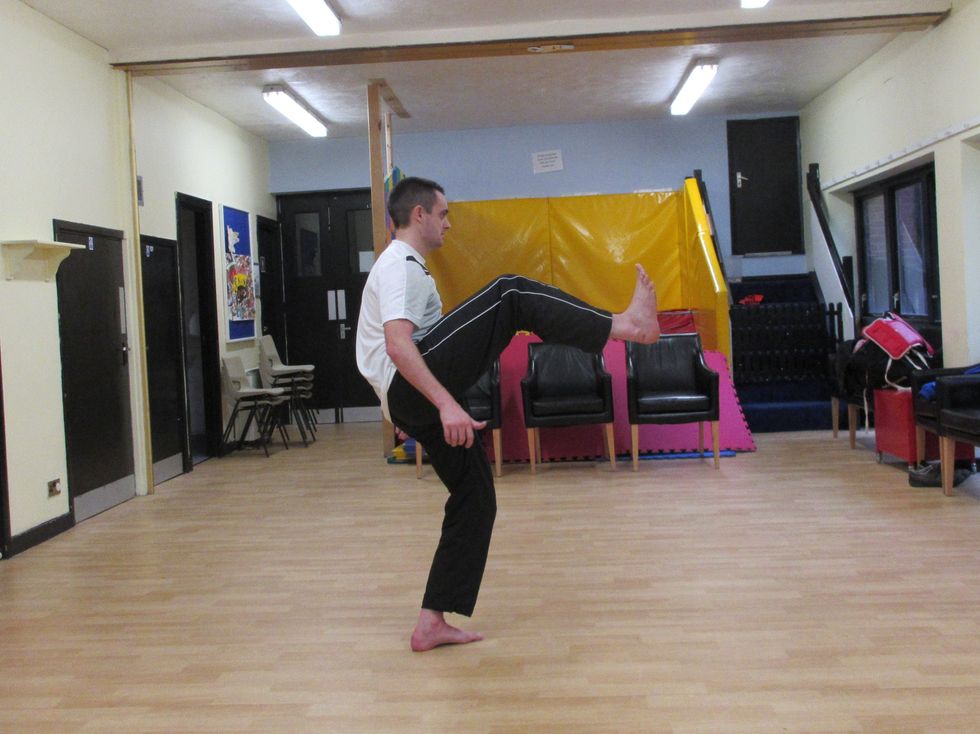 I swing the leg up in the bent position, ready to extend out.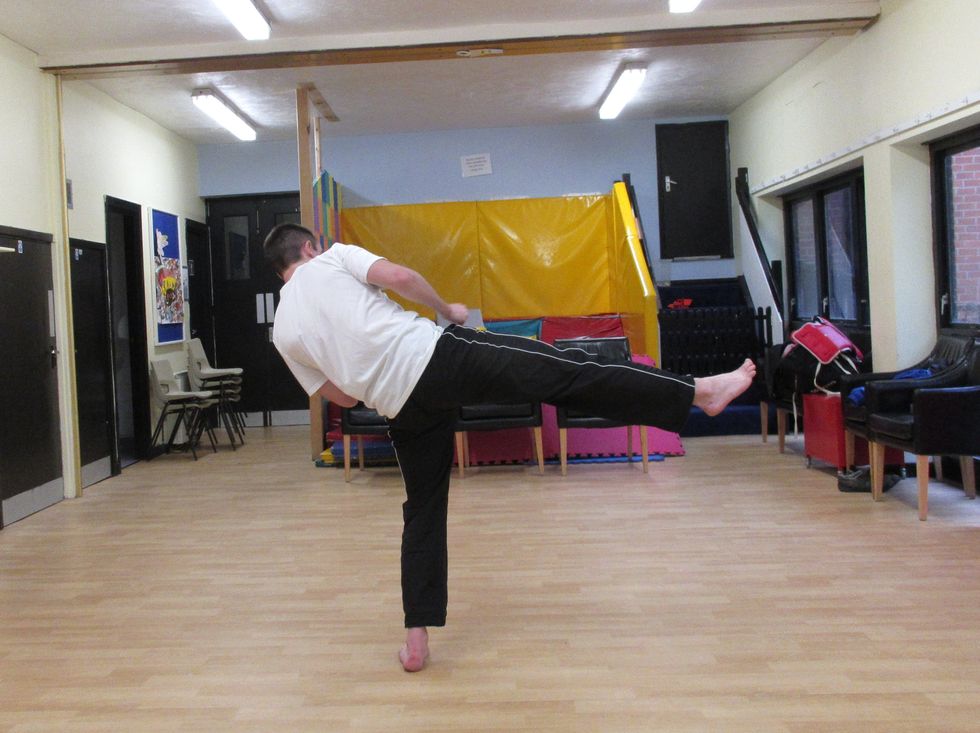 I violently thrust through the target, which is usually the opponents hips, pushing them over or back. I push with the sole of the foot, and extend the ball of the foot to finish.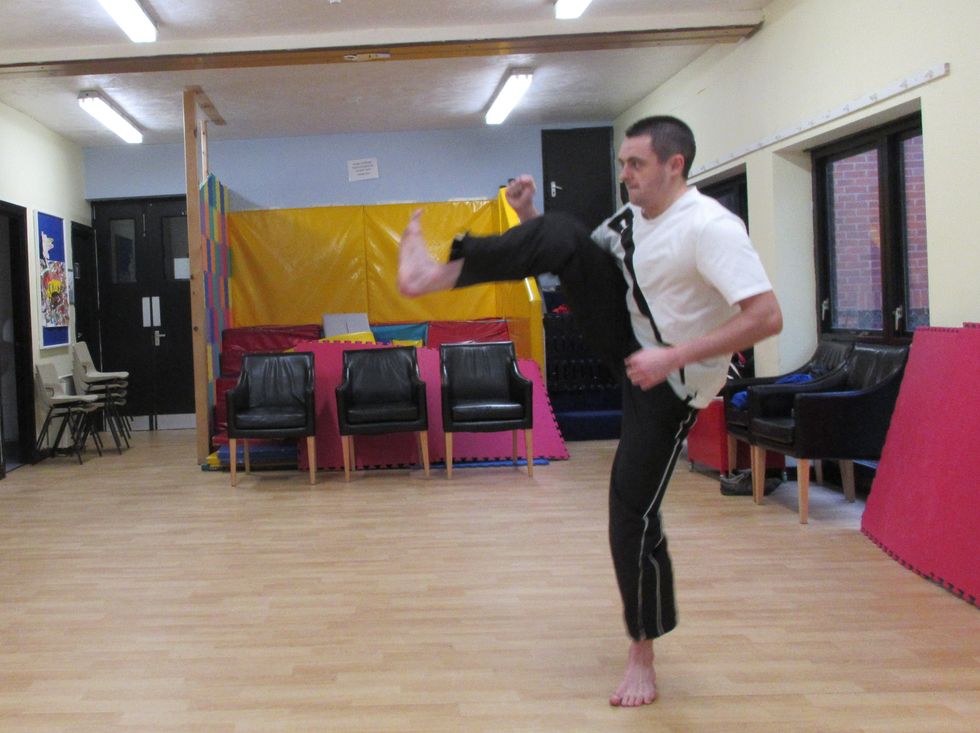 If I have time, I can swing the leg up higher. If not, I simply draw it up quickly to the mid section ready to push through. The tucked leg acts as a spring.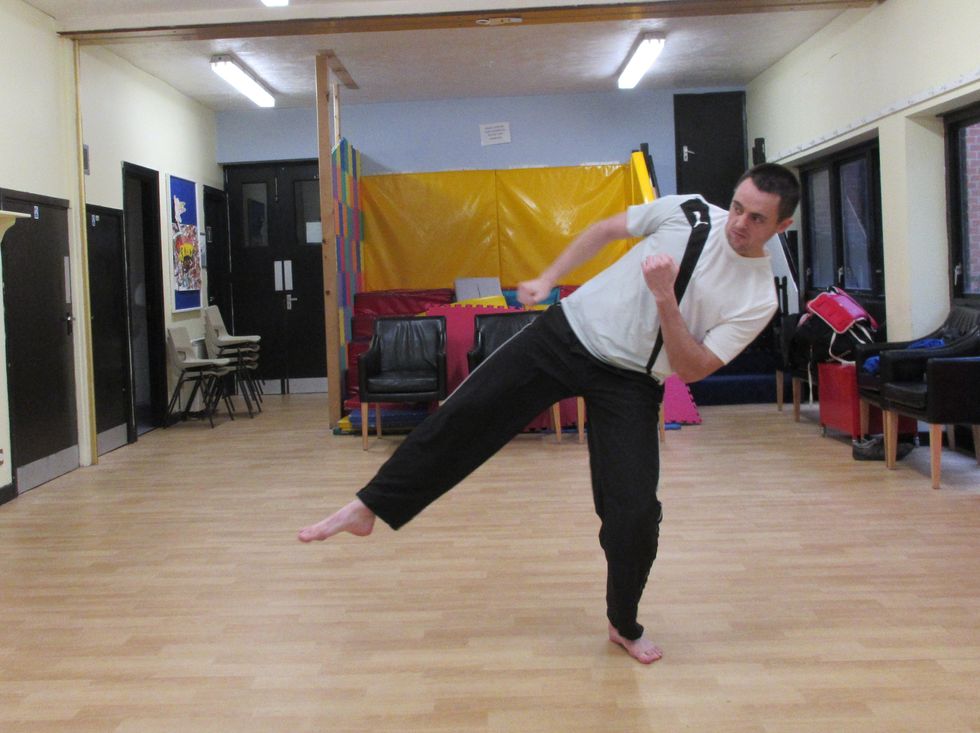 I push the hips through, rotating the body.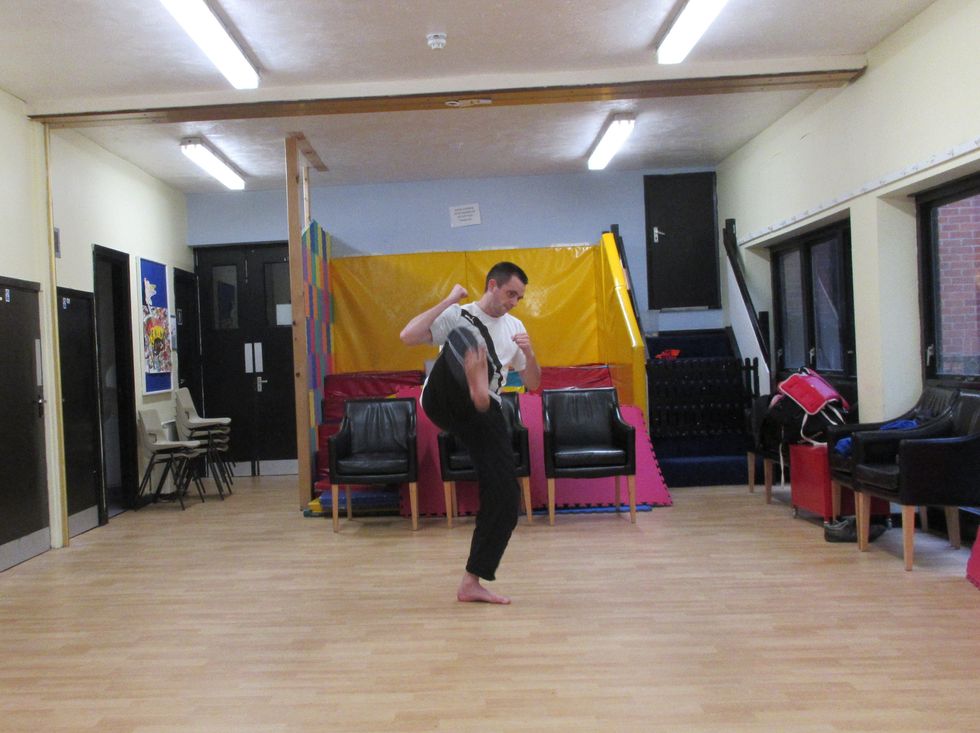 I draw the leg up directly in front, to push directly through the centre. If I'm off centre with the kick, it loses power and I might just end up just pushing the edge of his body and twisting him.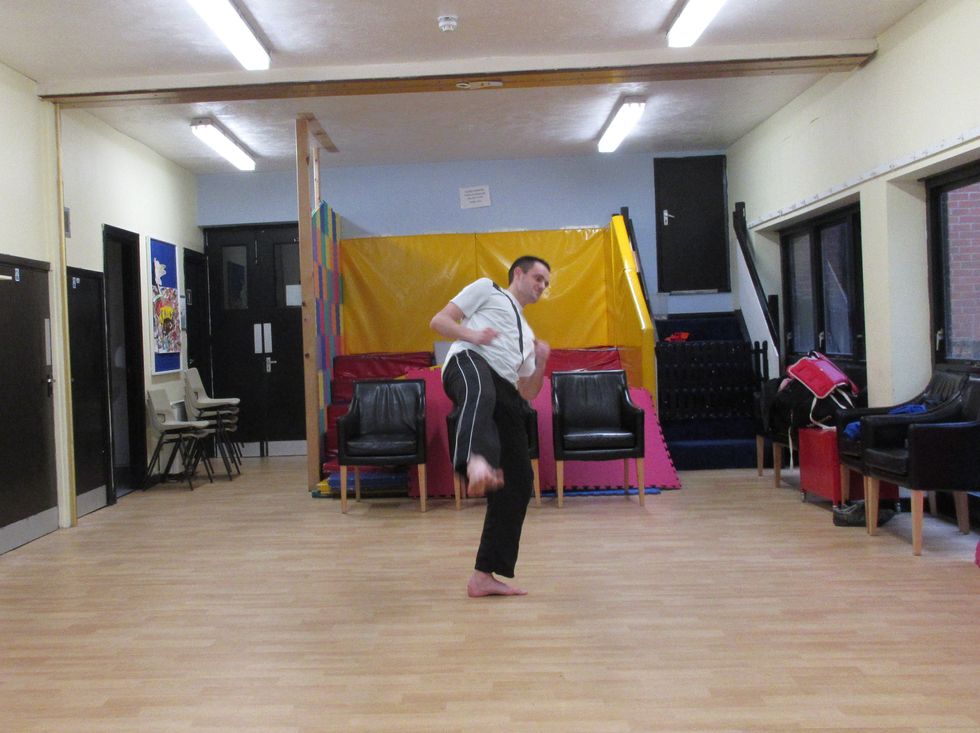 The ultimate goal is to dislodge his body by pushing his centre of balance outside of his base of support. In other words, to unbalance him by pushing his hips outside of his stance, dropping him.
The creator of this guide has not included tools