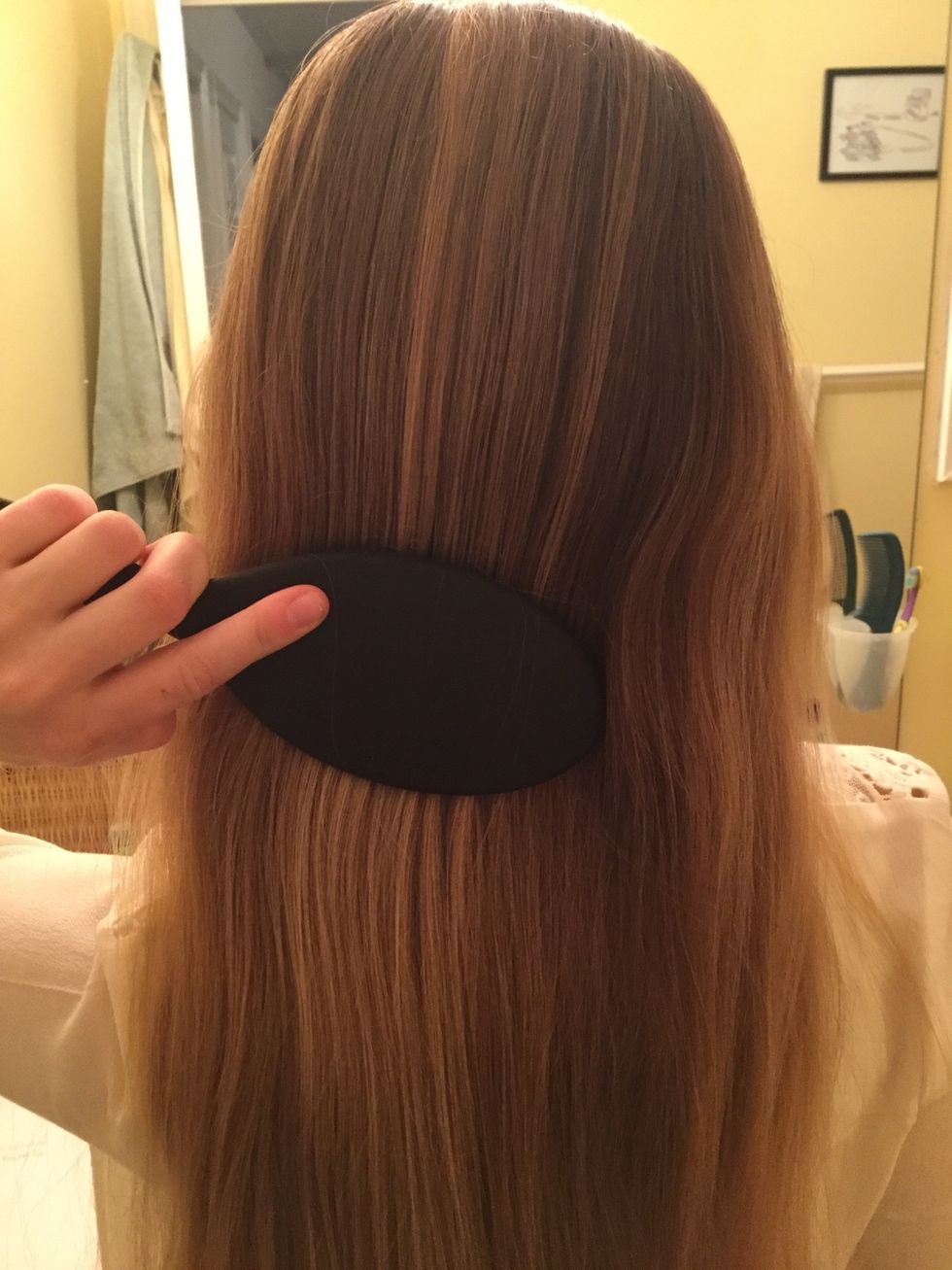 Step 1: Take your hair brush and brush all your hair.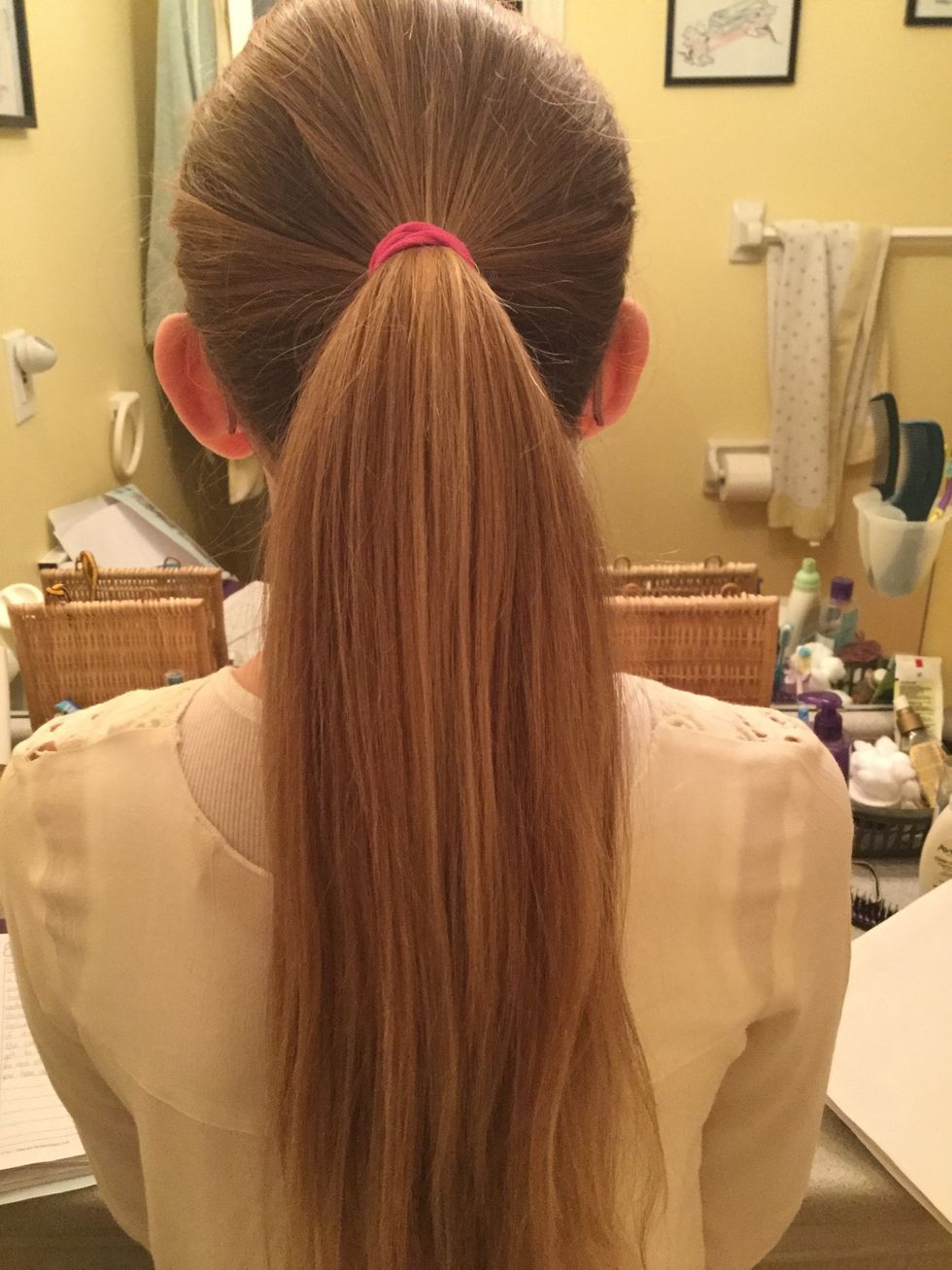 Step 2: Put all your hair into a ponytail.
Step 3: Once you have your in a ponytail, separate the ponytail into two pieces a top and bottom piece.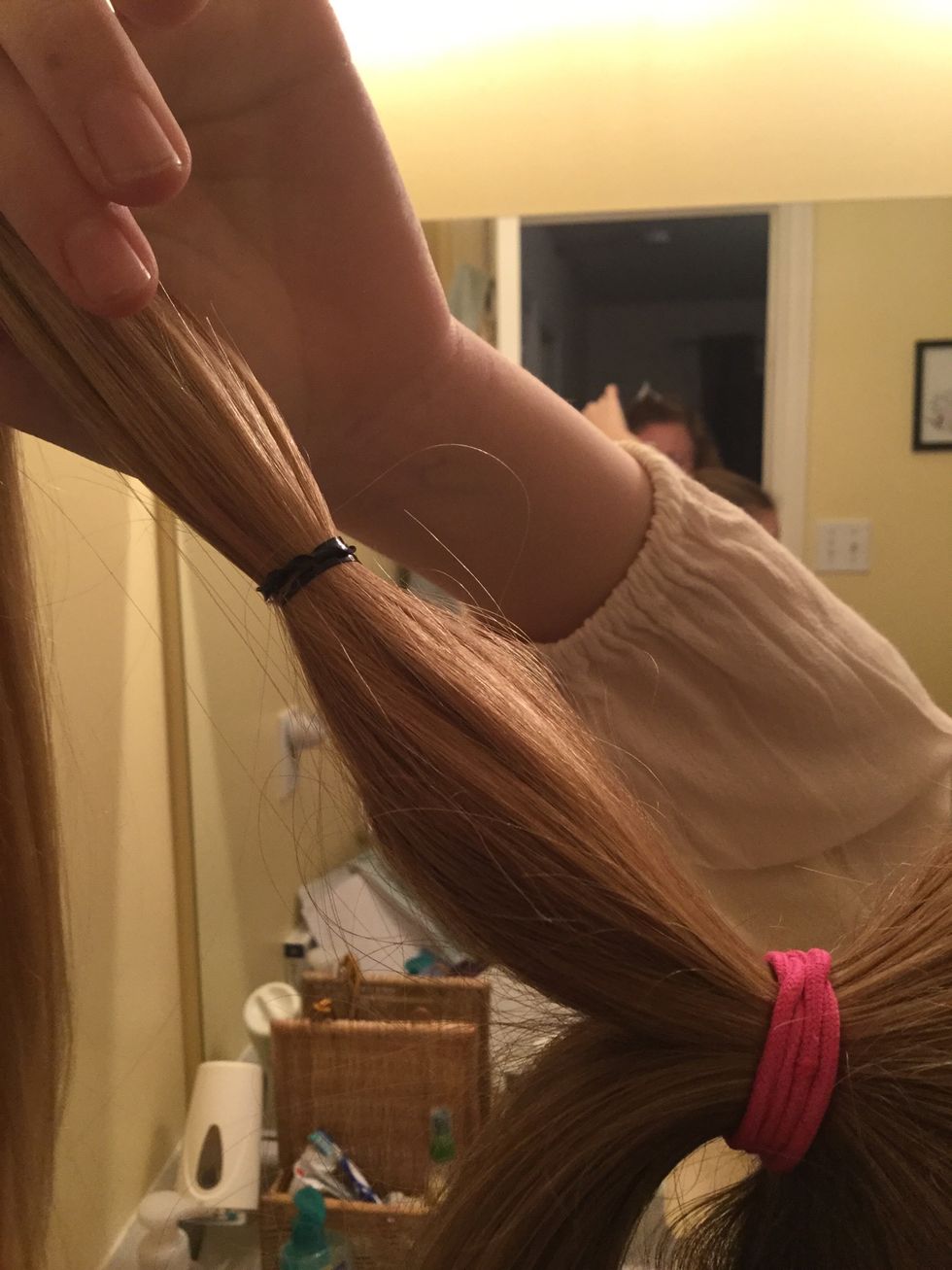 Step 4: Take the top piece and put an elastic an inch or two away from the top elastic.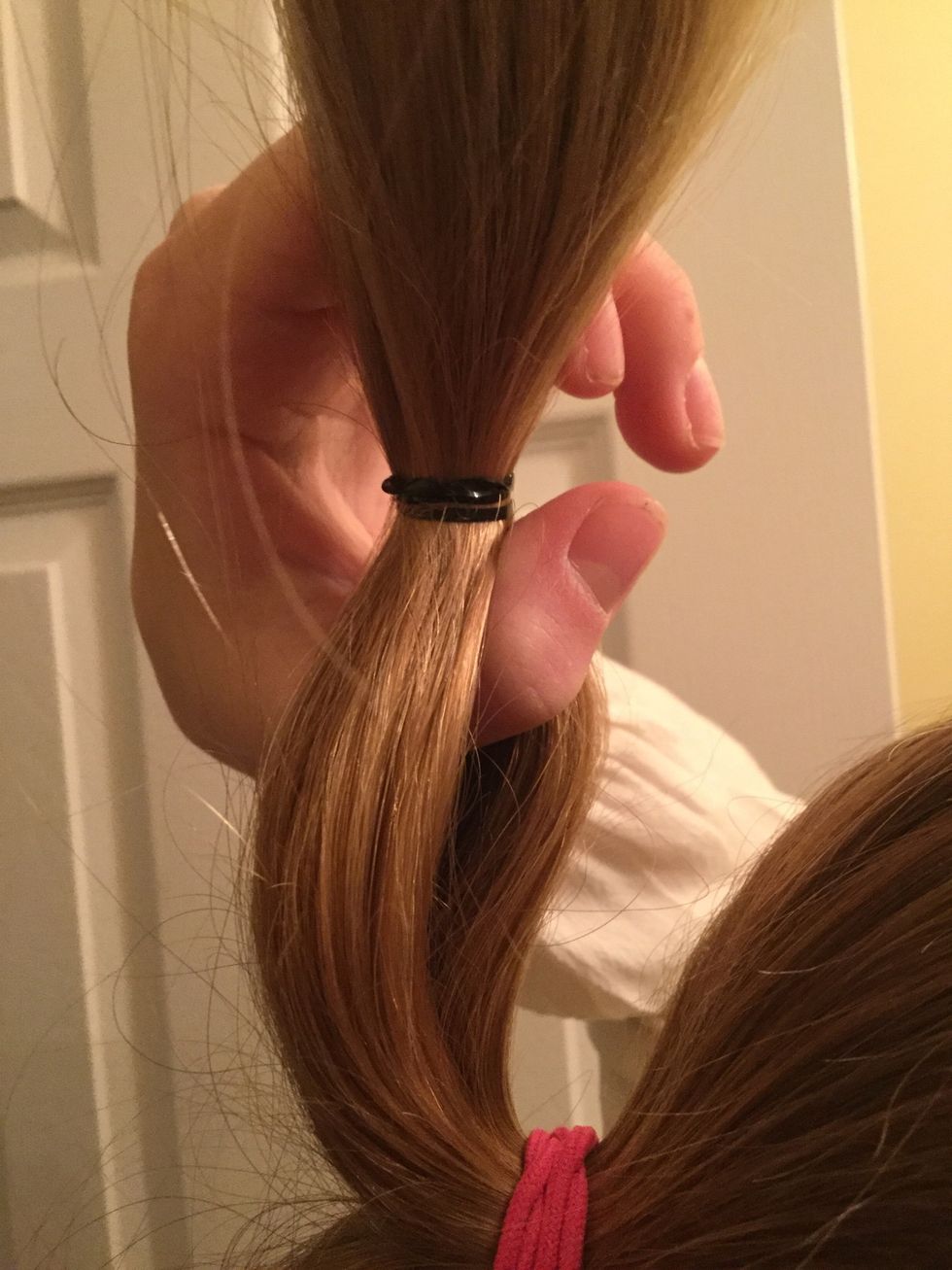 Step 5: Make a hole in the middle of the top piece in between the two elastics using your thumb.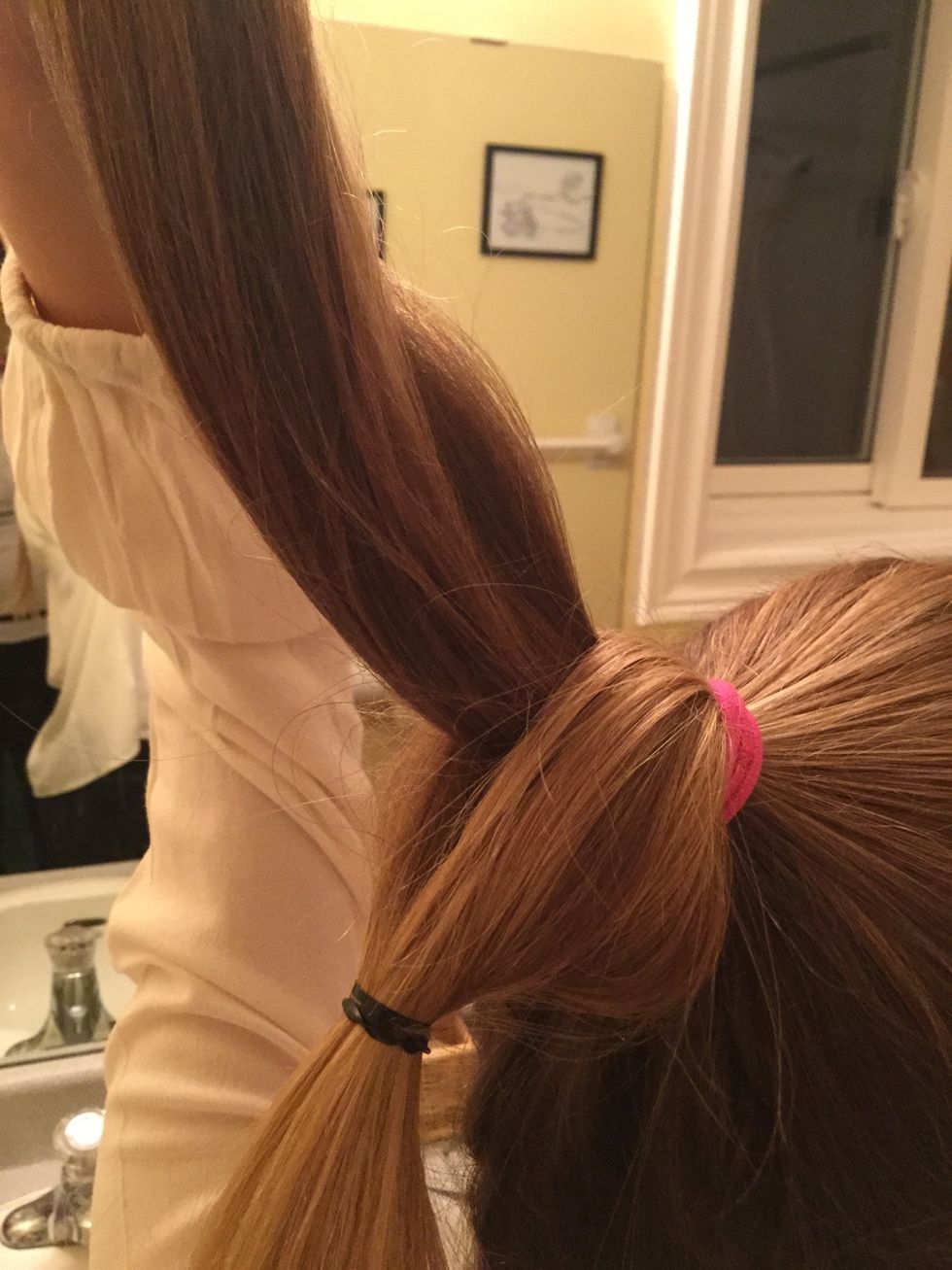 Step 6: Pull the bottom piece of the hair through the hole in the top piece.
Step 8: Finally tie off the end of your ponytail with an elastic.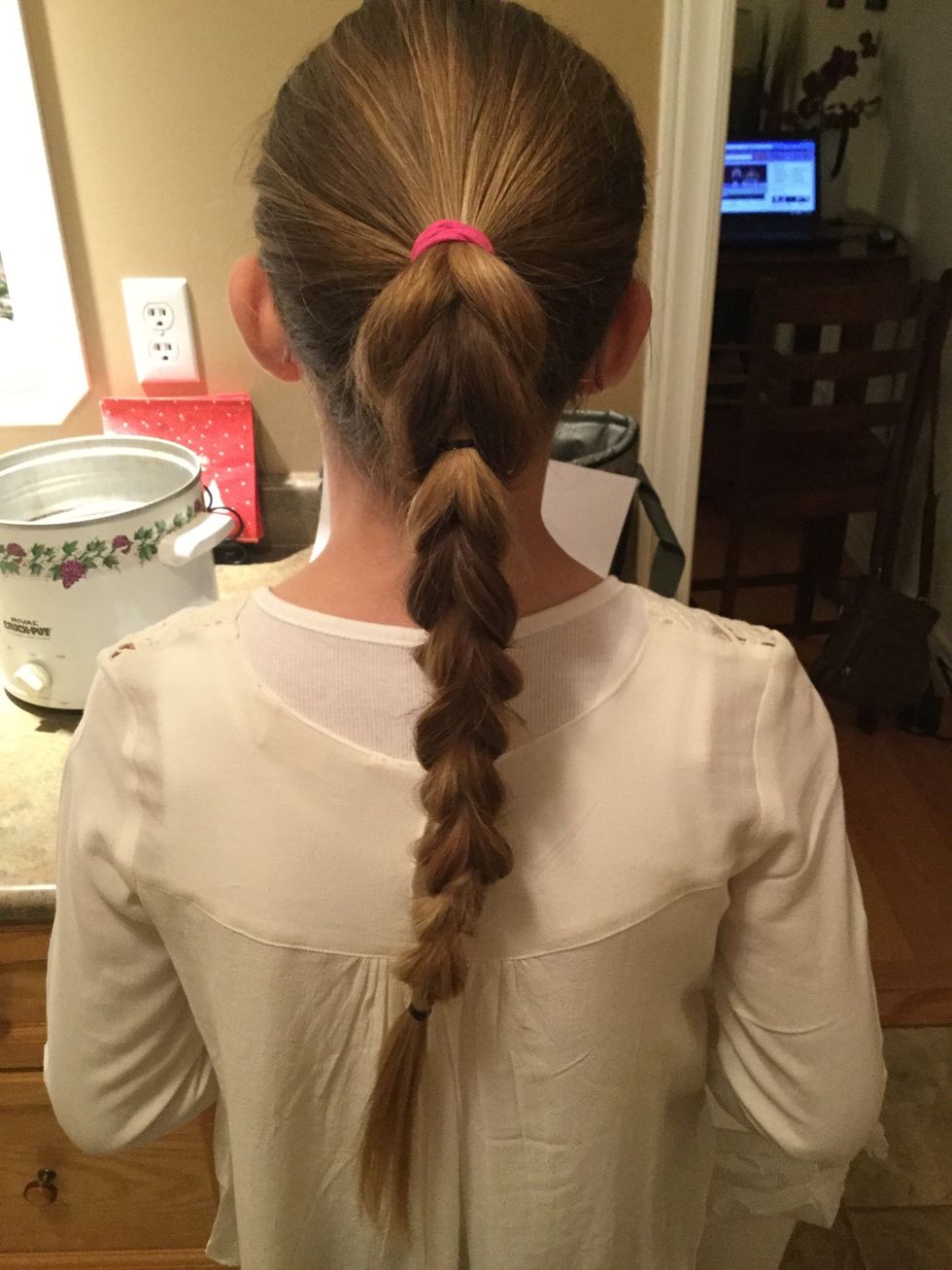 Finally you're done, now admire your amazing pull through braid.
Hair brush
Hair elastics
Hair