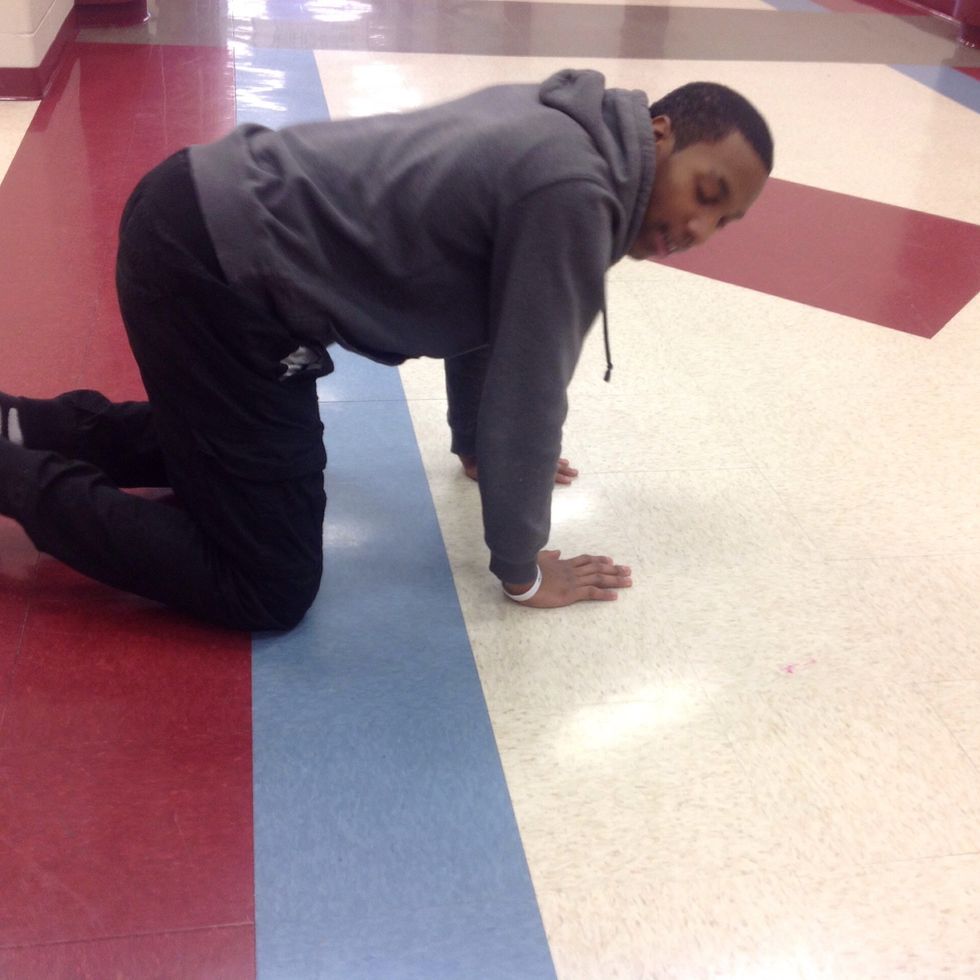 Get down on your hands and knees.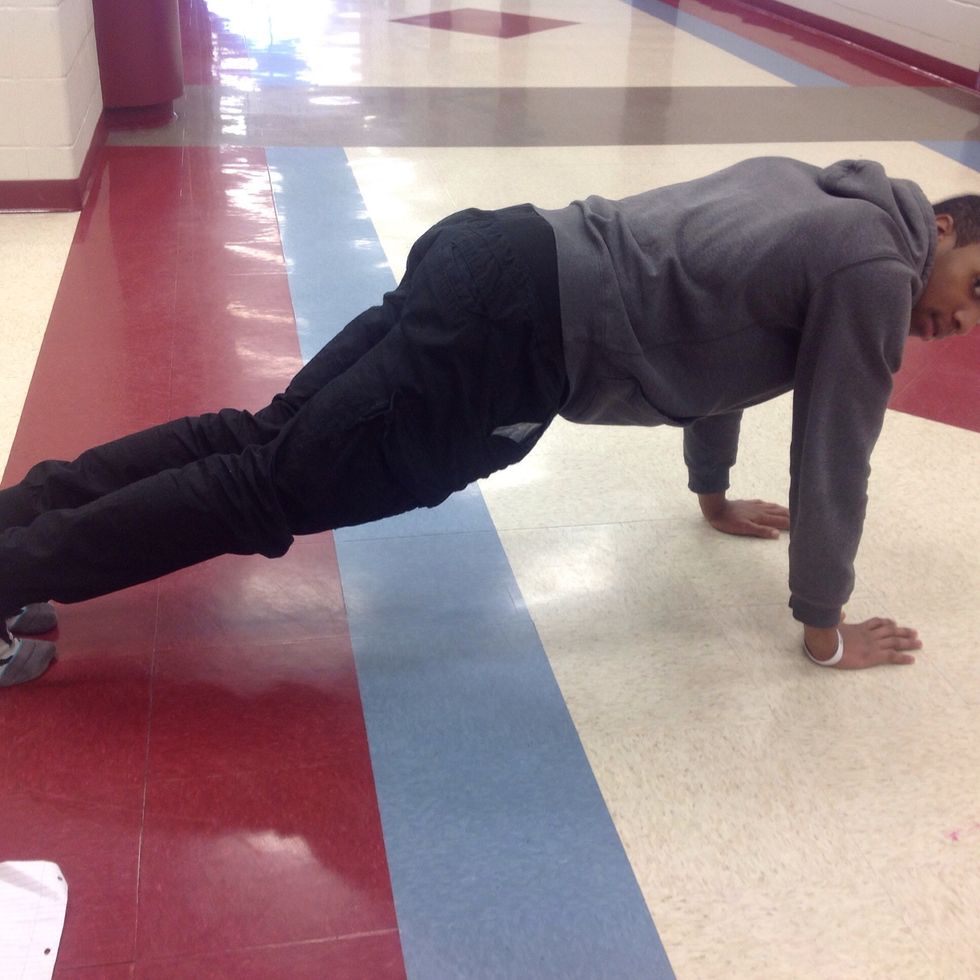 stick out your legs so that your knees do not touch the ground.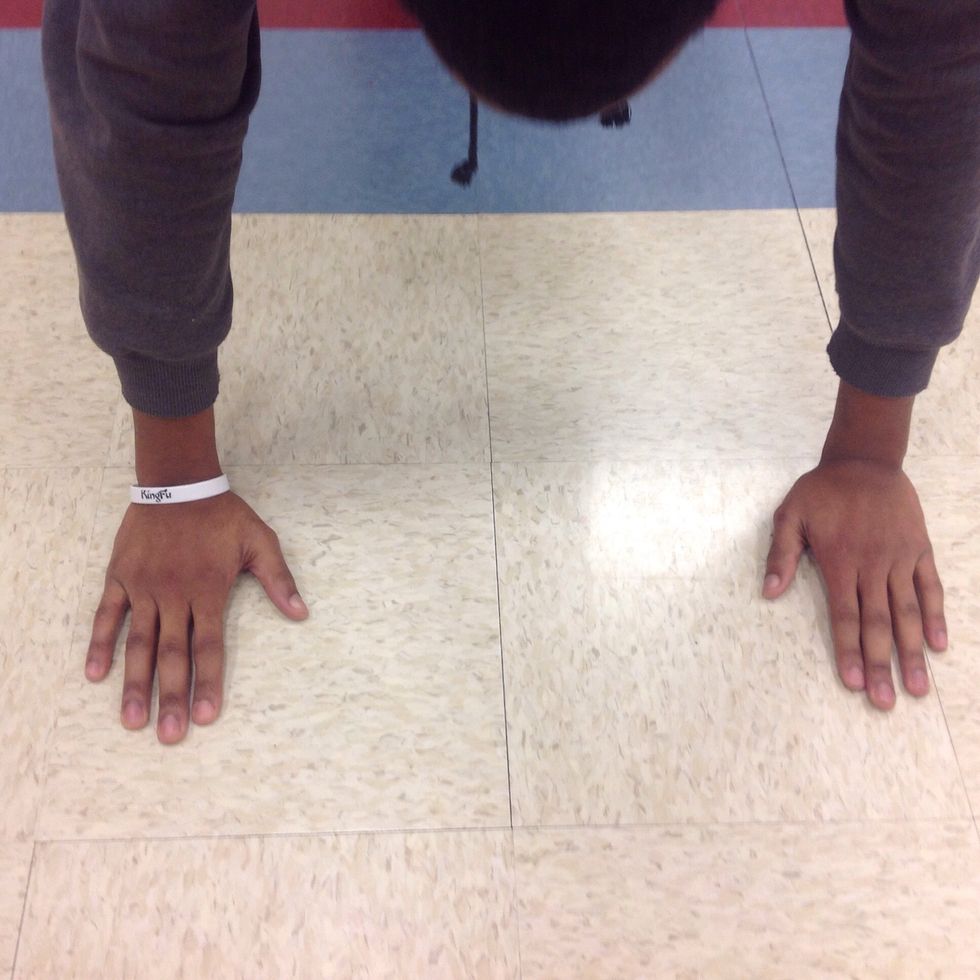 Place your palms flat onto the ground.
Place your hands vertically right underneath your shoulders.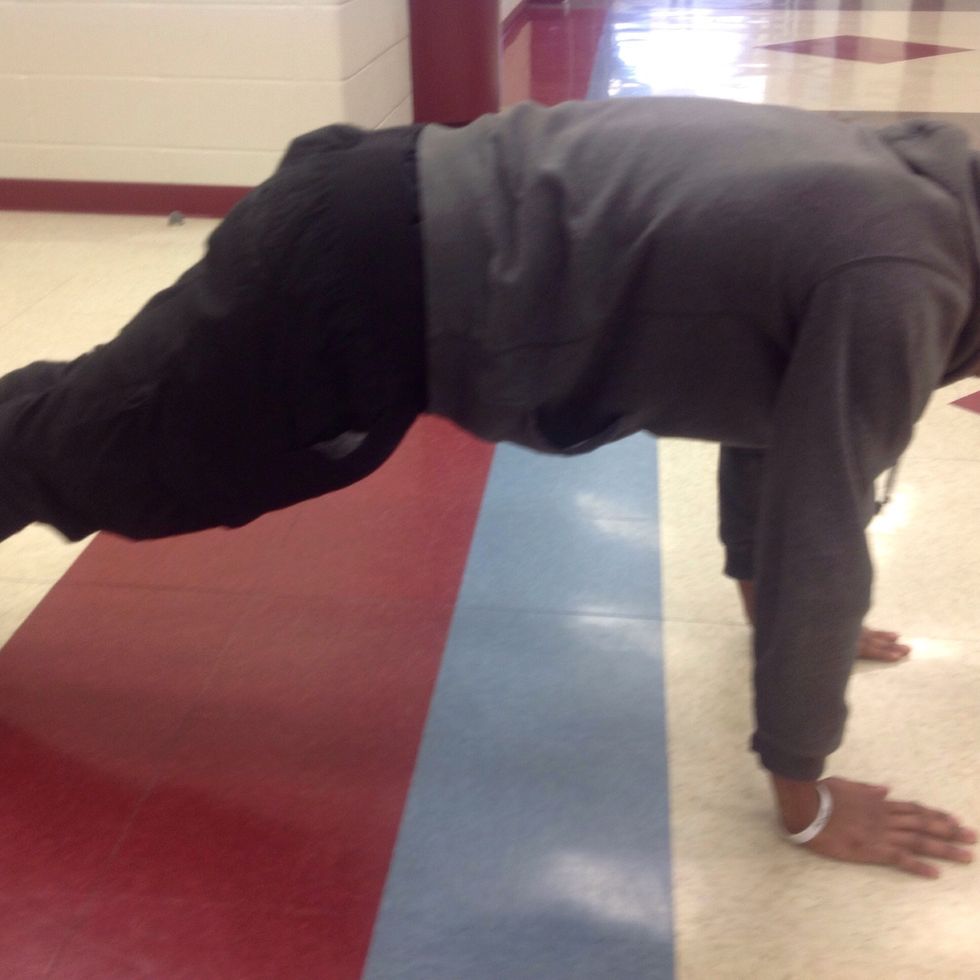 Place your back in perfect horizontal line.
Place head between shoulders "make sure you look down"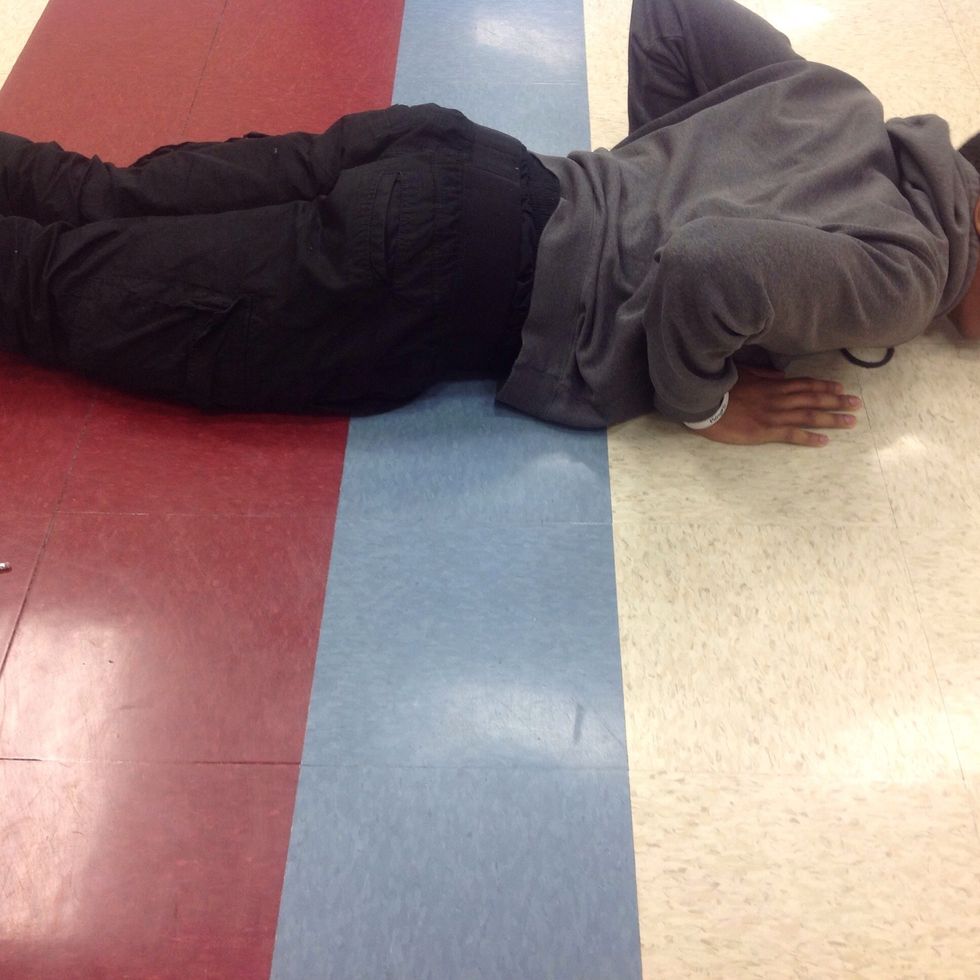 Bend arms in til they become 90 degree angels. "chest has to touch the ground"
Then straighten your arms til your elbows are line up with your shoulders. (Repeat)