Stand two arm's lengths away from your partner and decide who is attacking first and who is defending.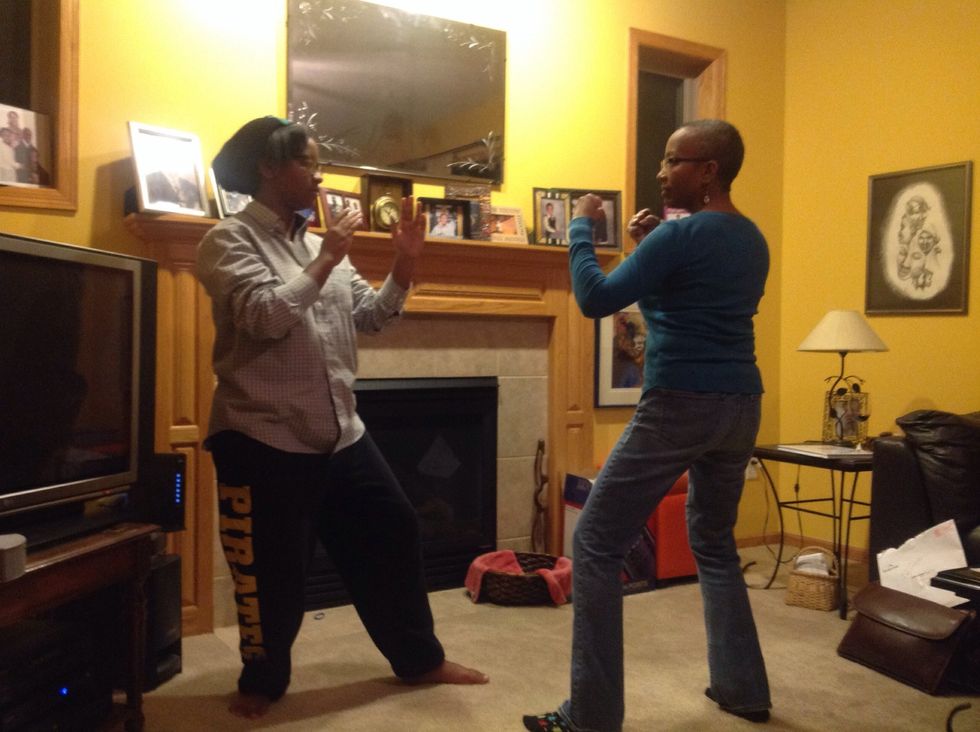 Step back into a fighting stance. The attacker should have their fists closed while the defender should have their hands open.
The attacker should throw a slow-motion punch towards the defender's face. DO NOT ACTUALLY PUNCH THEM.
Partner
Wide open space
bnch Self control