Cut a piece of cardstock in 8"x 5" and fold in half, this is our baser card
cut another piece in 4" x8 1/4", you can cut in paper or cardstock.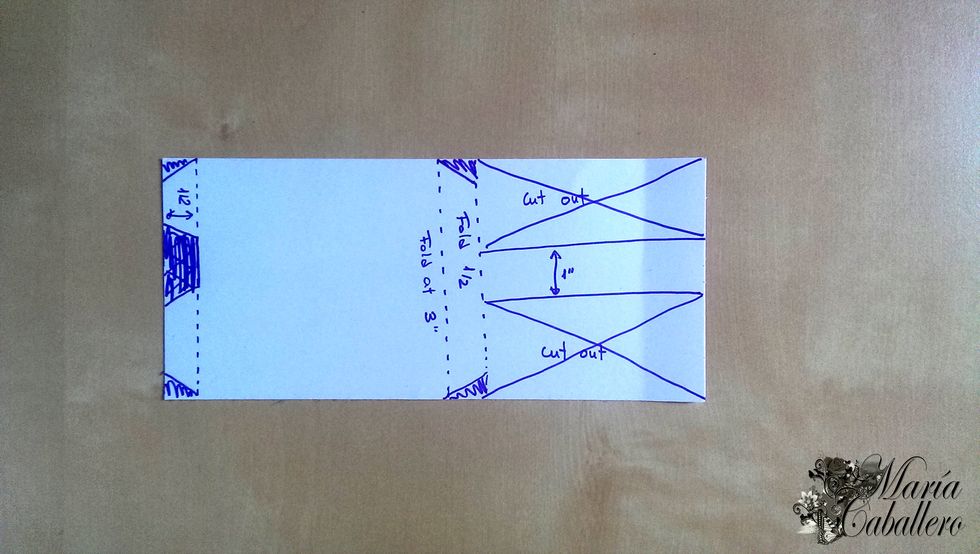 This is the previous piece but i put in withe cause you see better the cut and folding lines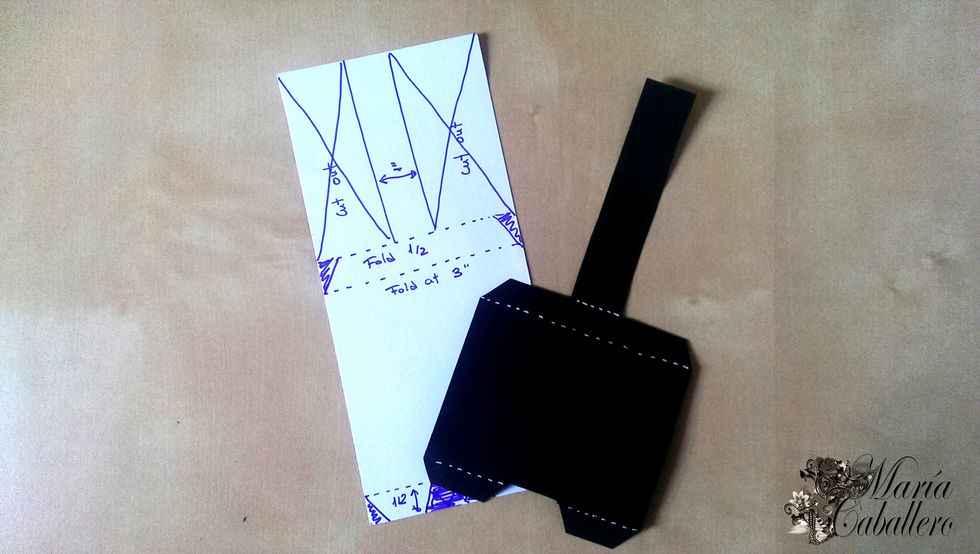 When you finish the previous step you have a piece like the black one.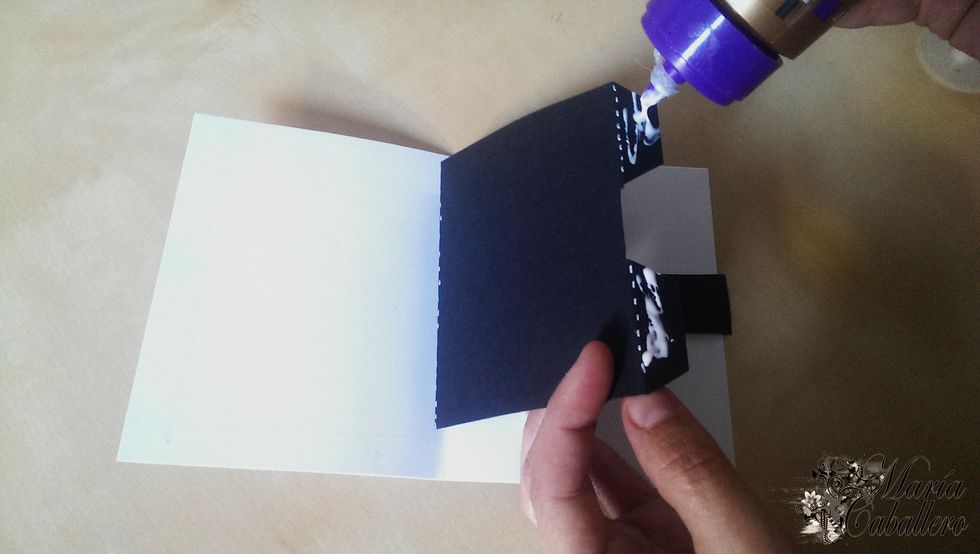 now we put glue in tabs, only in tabs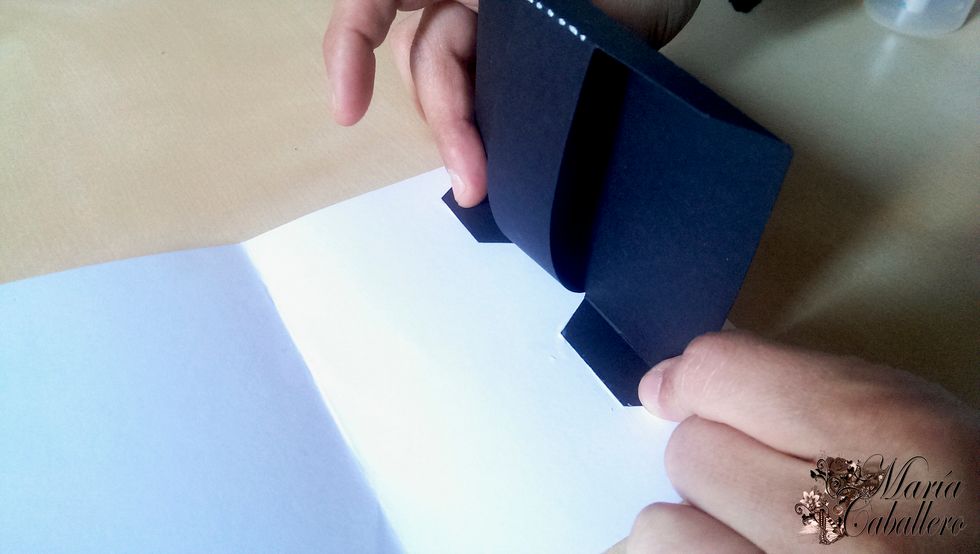 glue it to the base card, be sure that your strap going in the free side of base card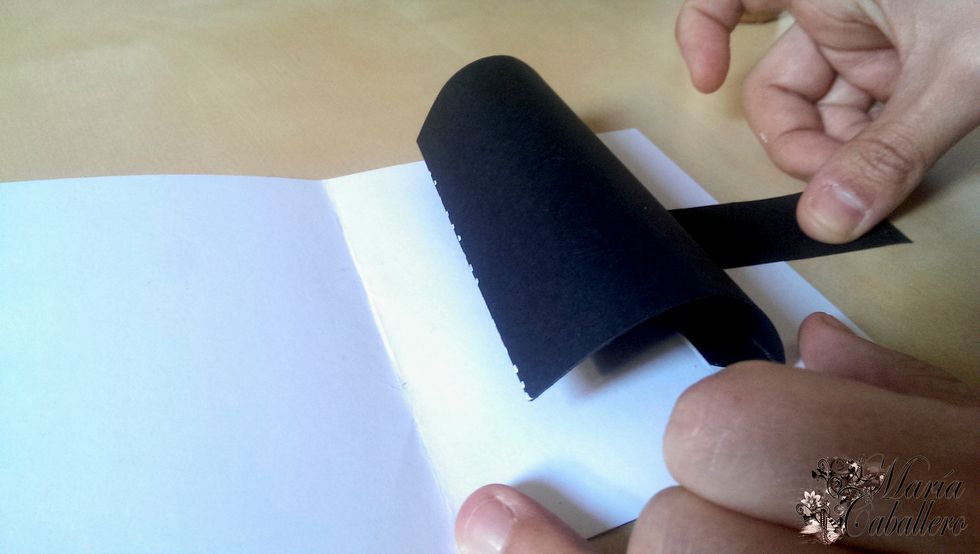 Here we go!! we have a pop up, now i add some acetate strips for doing the fly of butterflies , you only have to cut some in different sizes.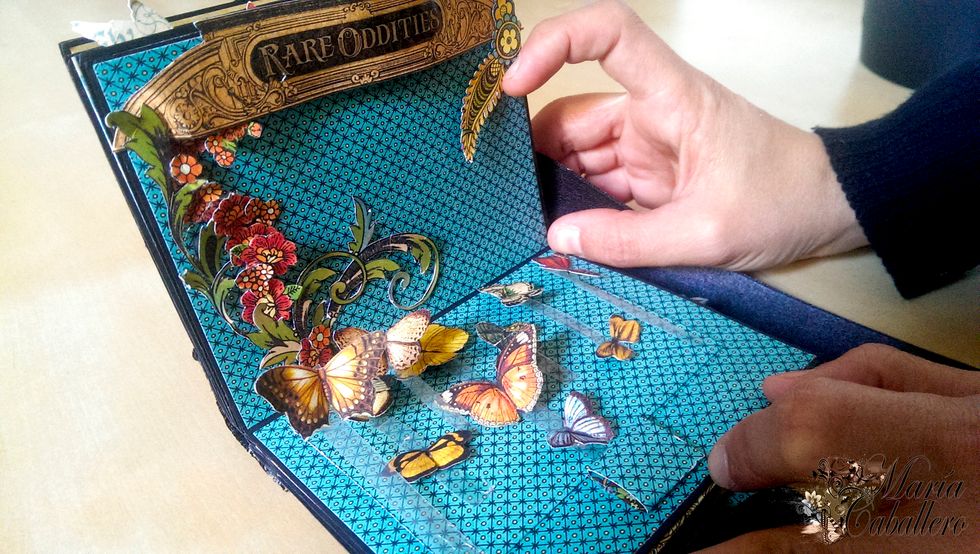 You can see here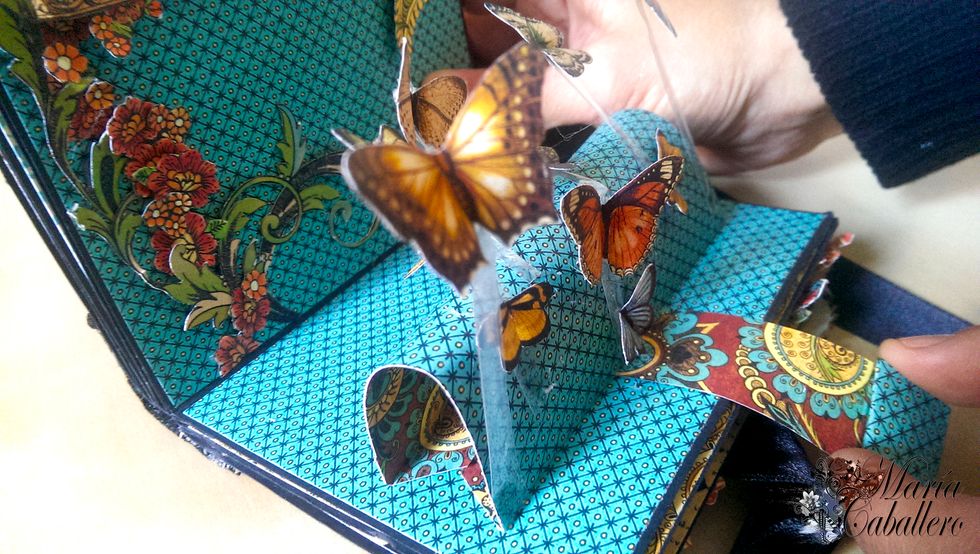 anddd... Alehop... Magic!!!
Cardstock
Glue
ruler
Graphic 45 paper
acetate
imagination