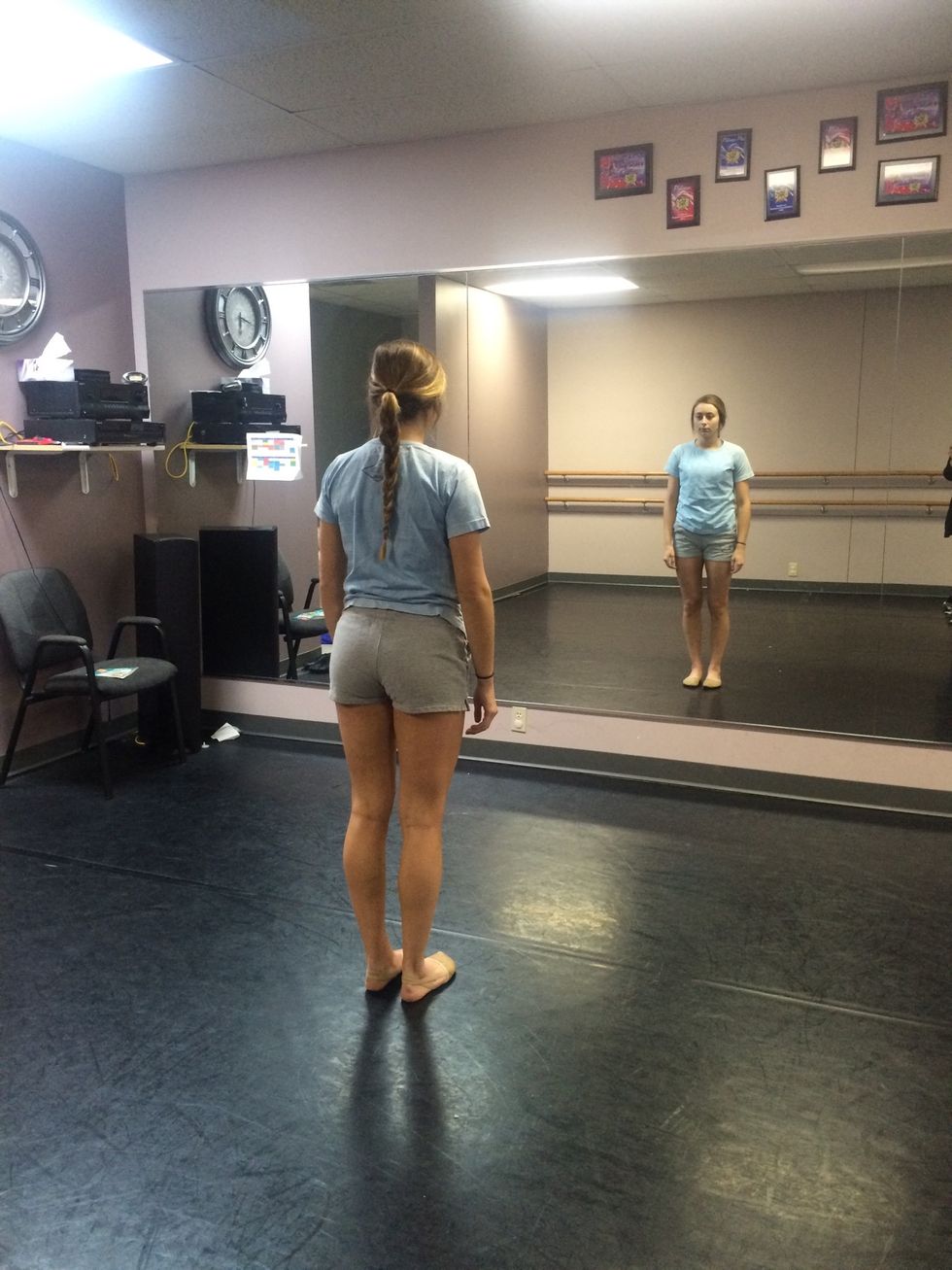 Start by standing straight up, feet shoulder-width apart and hands by your side. To be most successful, practice on a smooth surface clear of obstacles with dance shoes or socks to turn in.
Point your right foot to the side and open your arms straight out from your shoulders.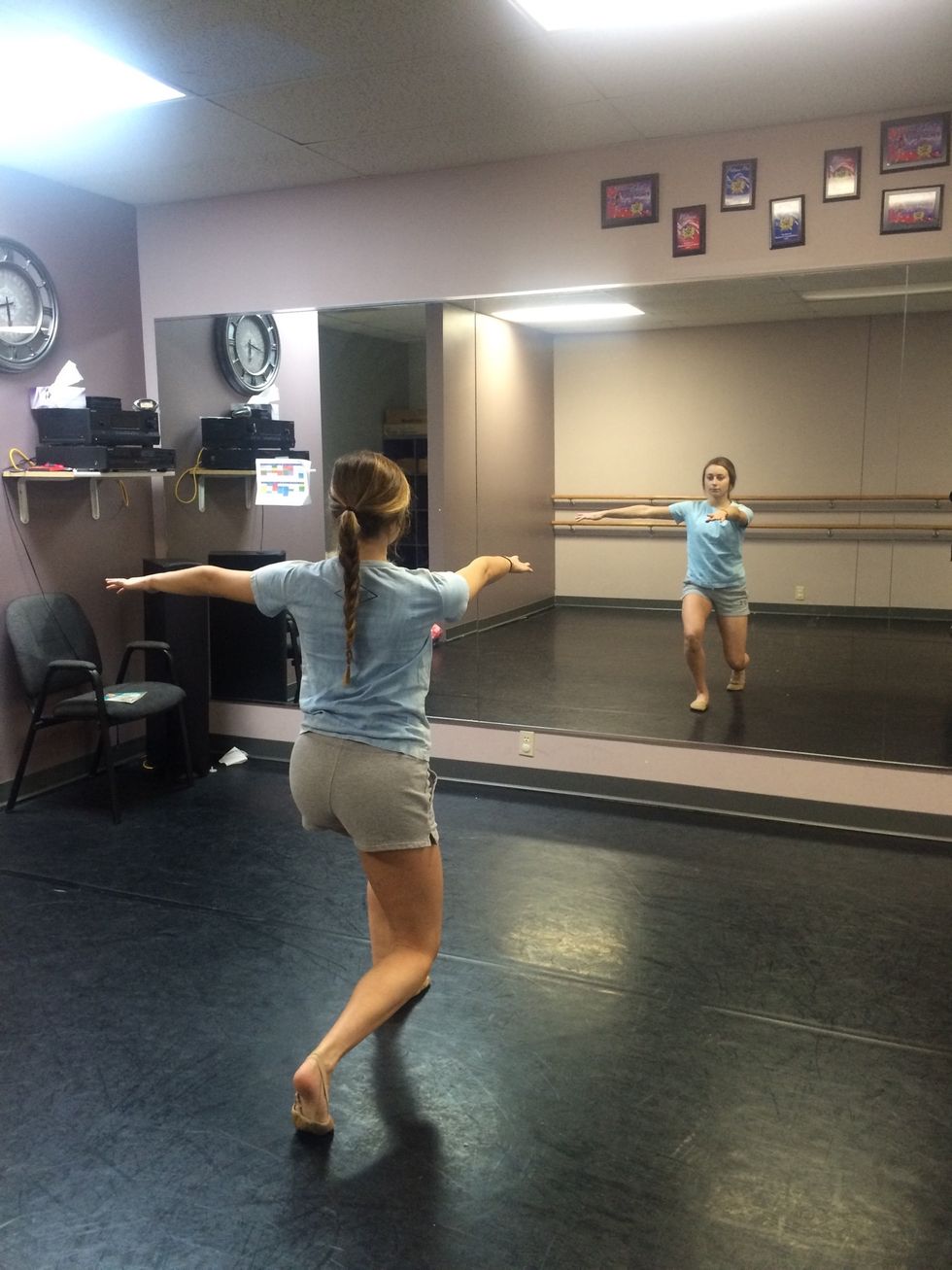 Place the right foot behind you and bend your knees. Make an "L" shape with your arms by leaving your left arm straight out to the side and moving your right arm directly in front of you.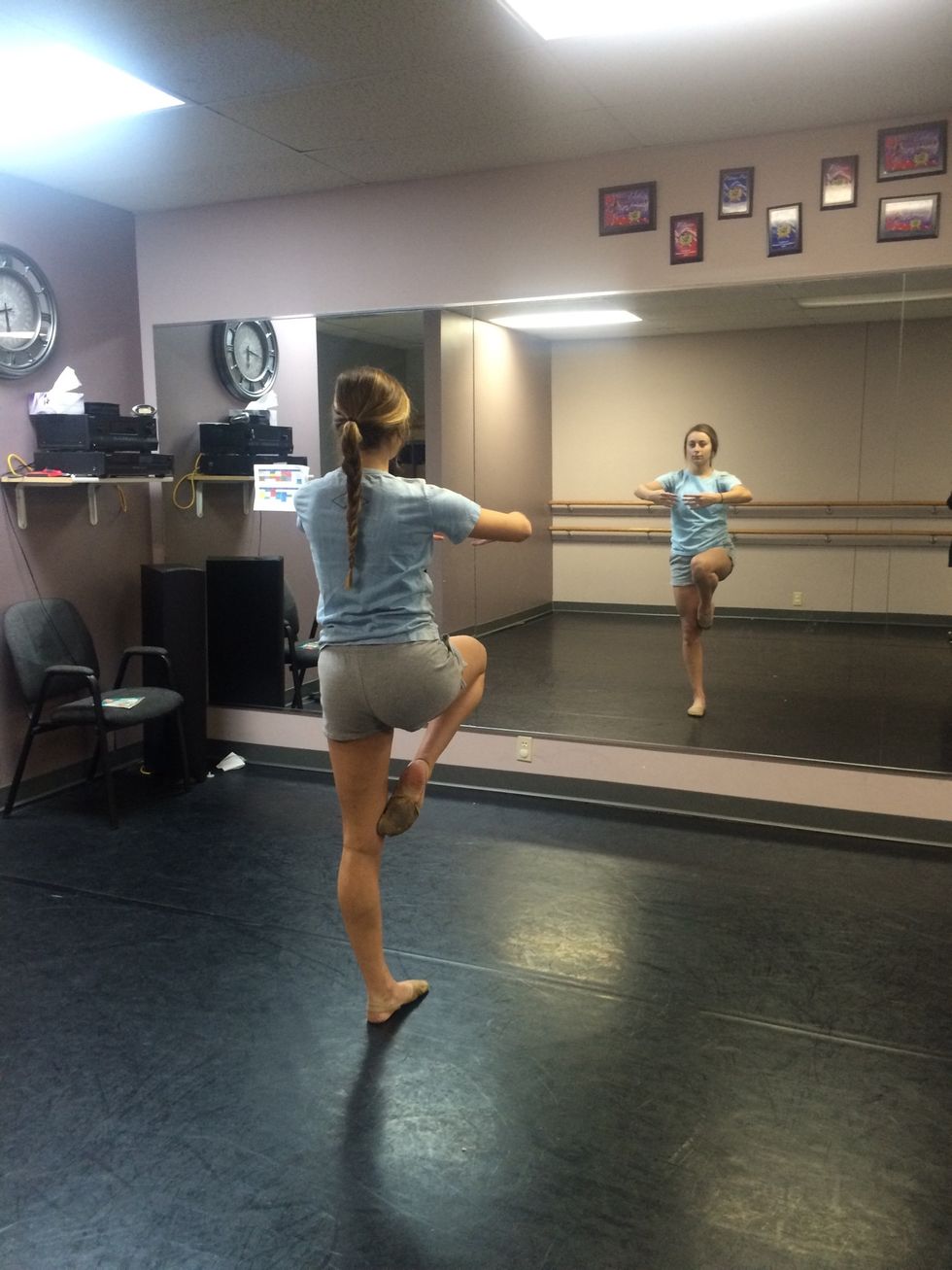 Pull your right leg up to passé. To do this attach your right foot to the side of your left knee. Be sure that your left leg is completely straight and your right knee is directly in front of you.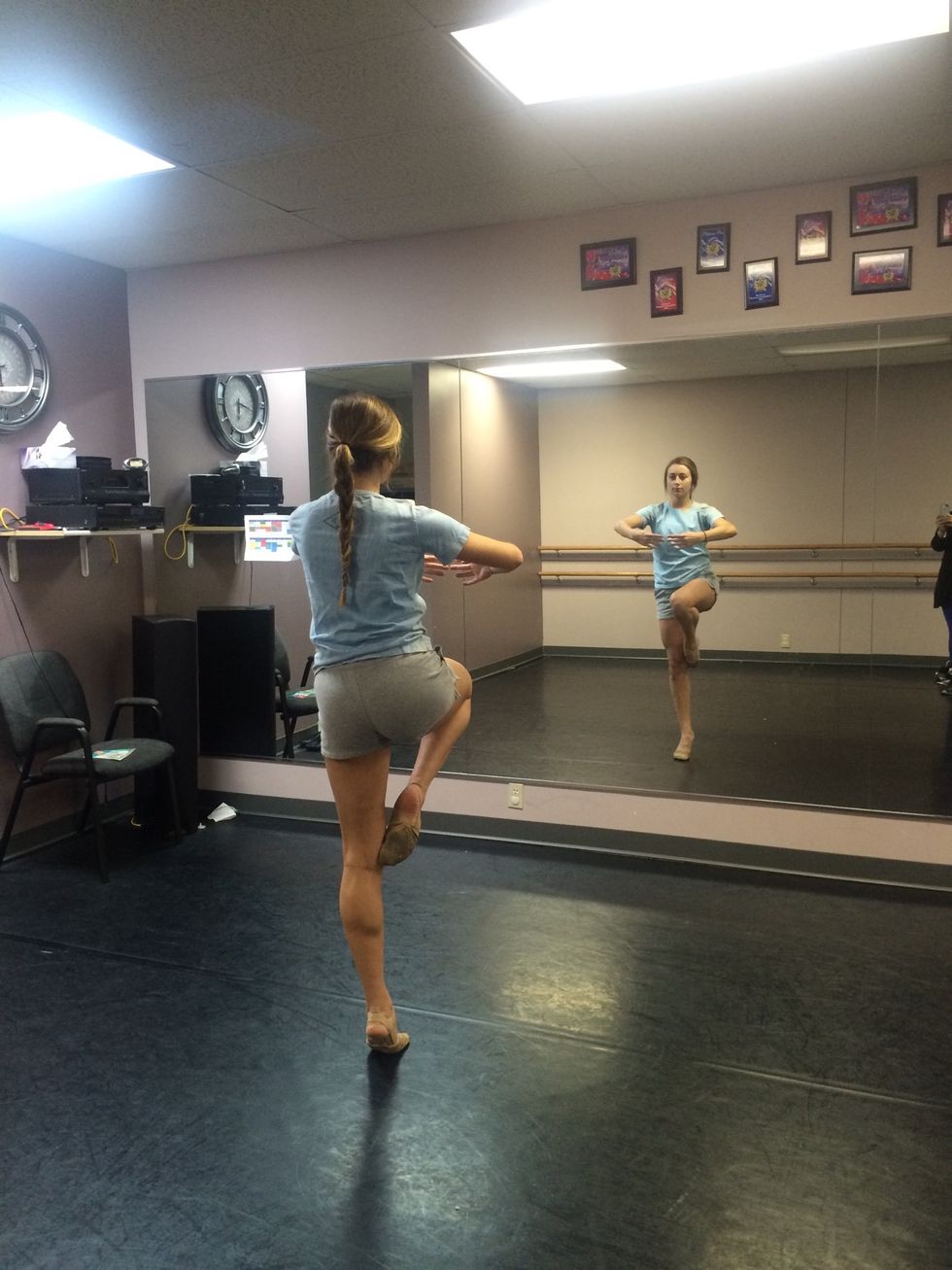 Rise up to only the ball of your left foot. Bring your left arm in to meet your right in front of you. Round them as if you are holding a beach ball. This is what will give you power to turn.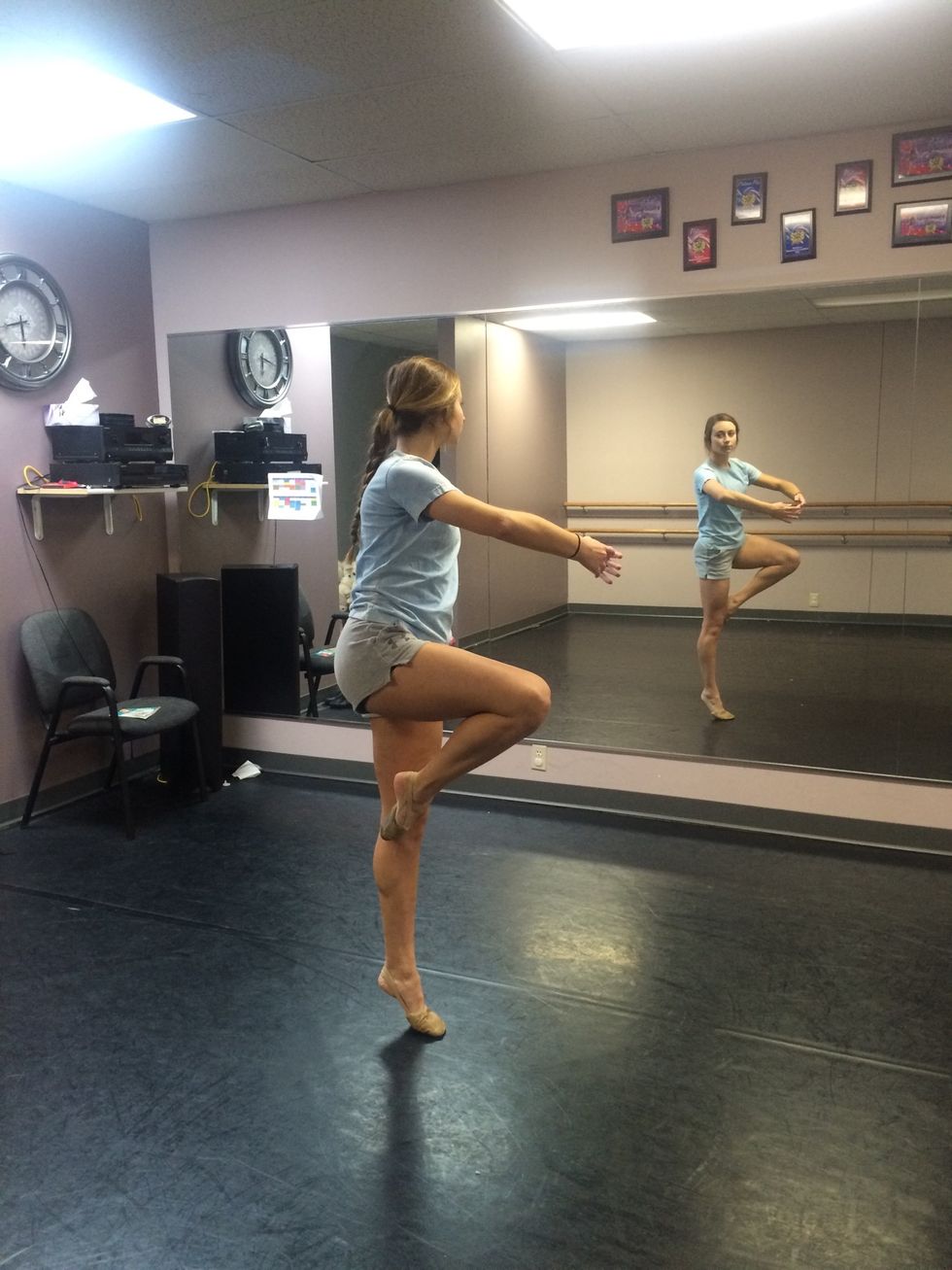 As you start to turn, keep your focus to the front. Be sure that your right foot stays attached to your left knee and that your left leg stays straight. Stay up on the ball of your left foot.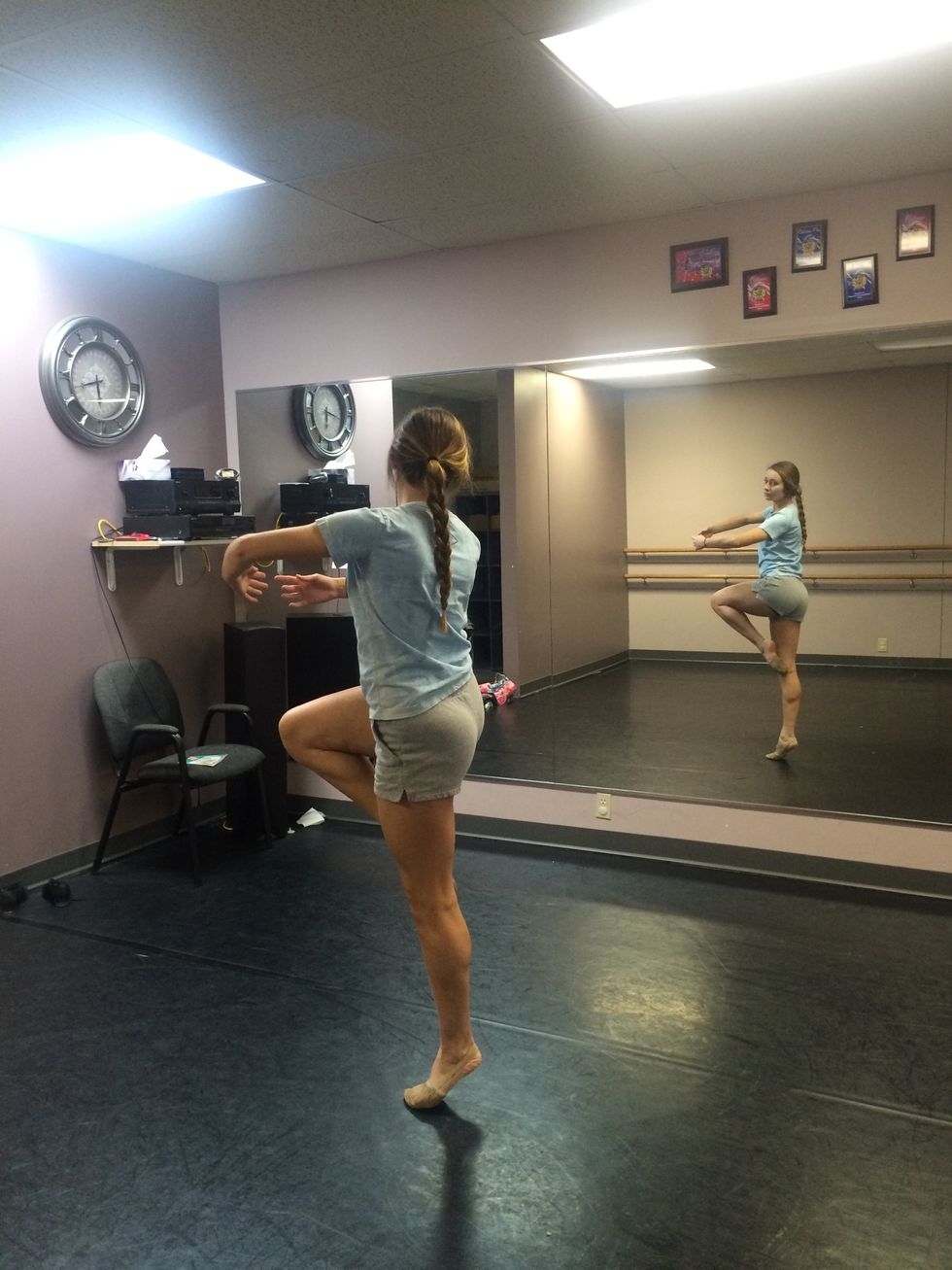 Once you turn more than 180 degrees, flip your head to find the same place in front of you. This is called a "spot." This keeps you from getting dizzy and ensures a successful pirouette.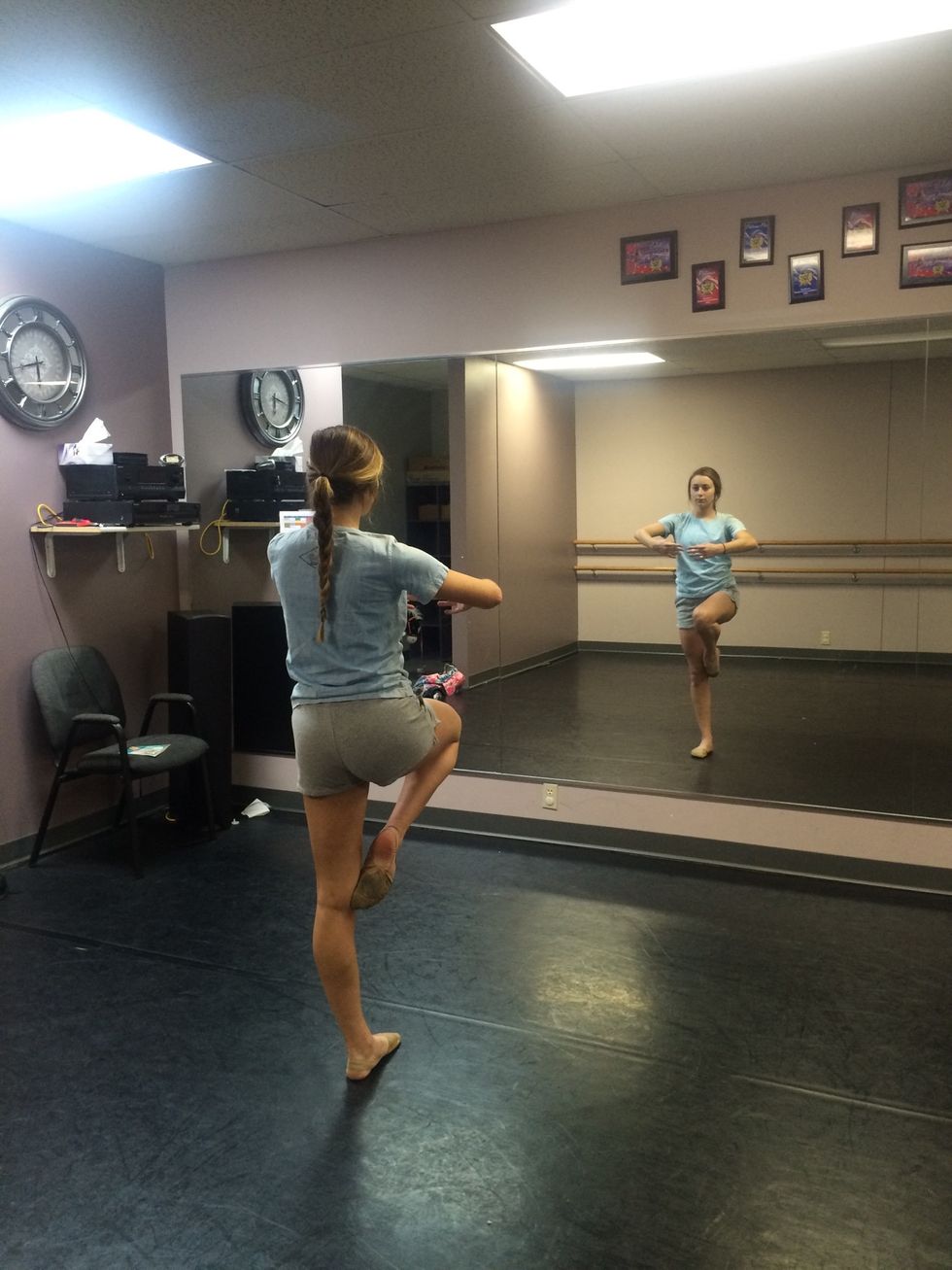 When you get back to the front after your desired amount of revolutions, drop your left heel. Keep everything else the same.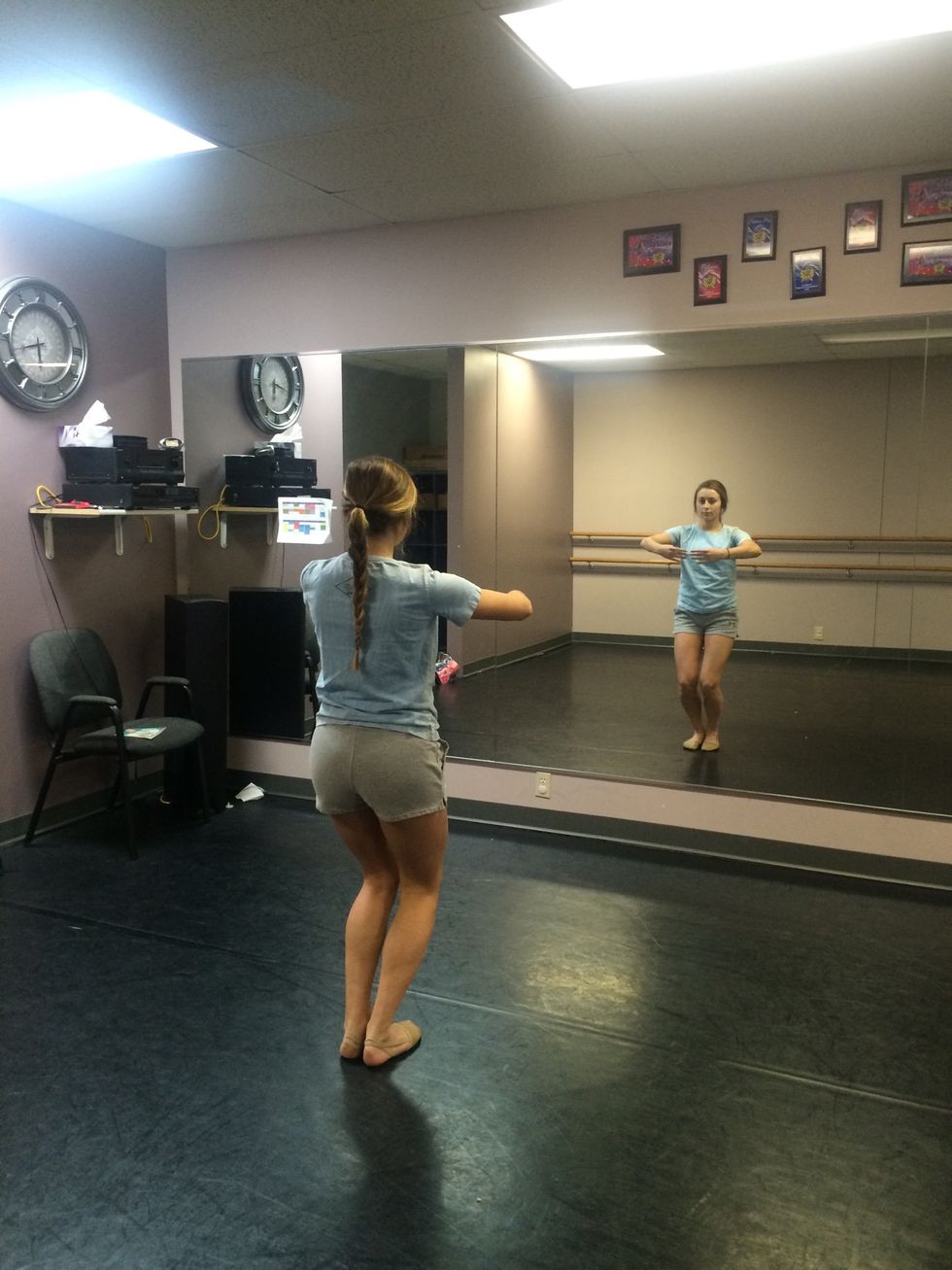 Gently place your right leg down on the floor and bend your knees with your feet together to gain your balance.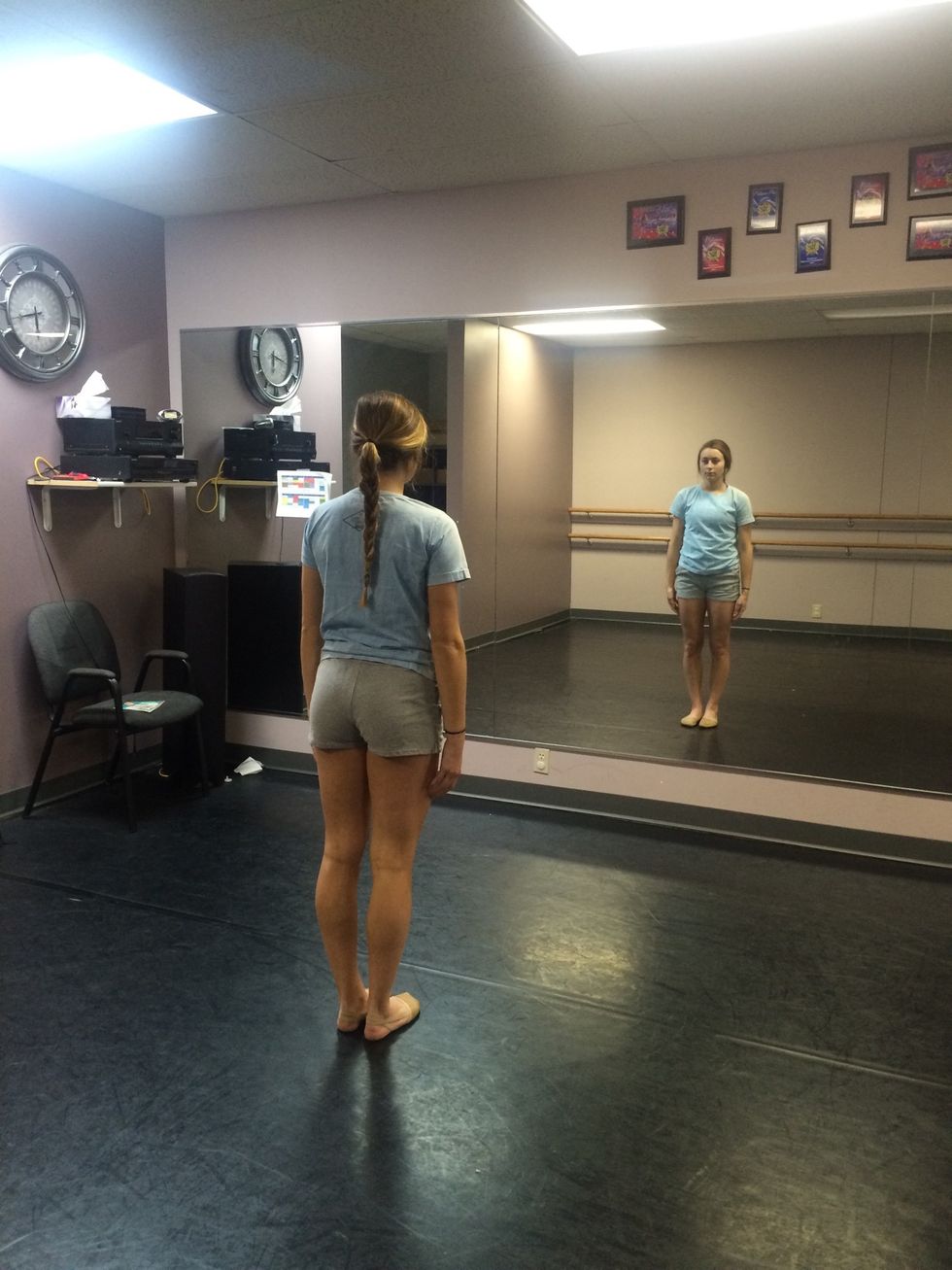 Drop your arms and stand up straight. You have now successfully done a pirouette!
The creator of this guide has not included tools