How to do a peacock inspired eyeshadow
This is a requested eyeshadow snapguide. This is for you Yesenia. I made this more matted than shimmery. Have fun. As usual, any other request just comment.
9
My inspiration do this snapguide.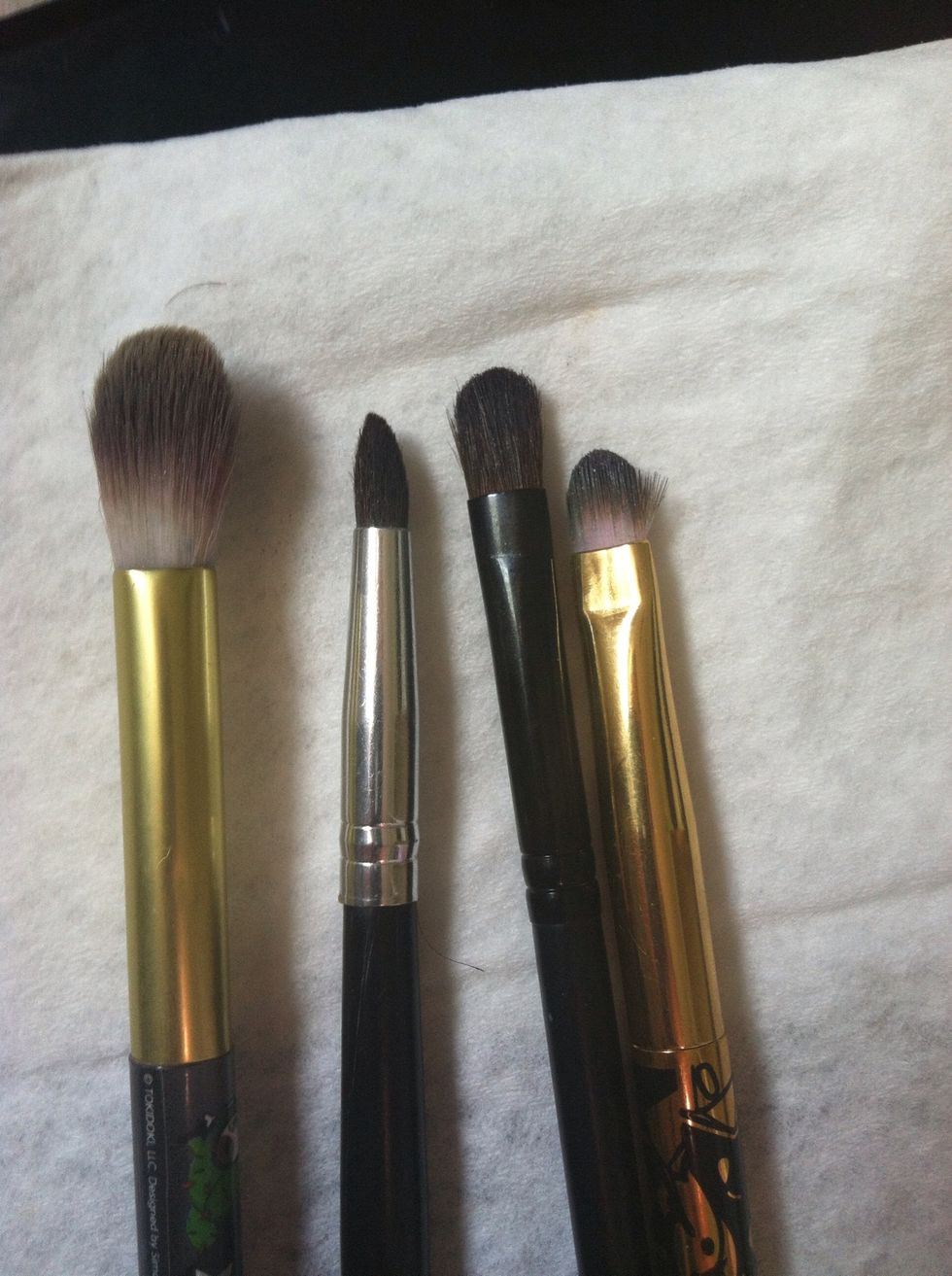 Left- right: blending brush, eye liner brush, medium flat brush, small flat brush.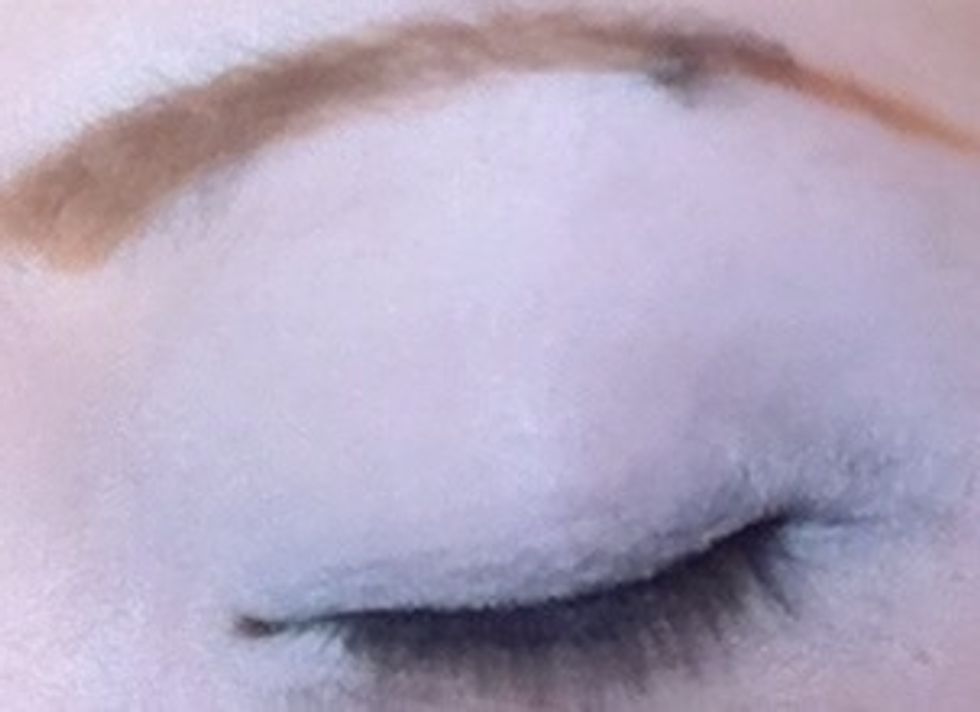 First things first, prime your eyes to make sure that your shadow stays longer. I used urban decay -Eden mixed with lunasol- neutral.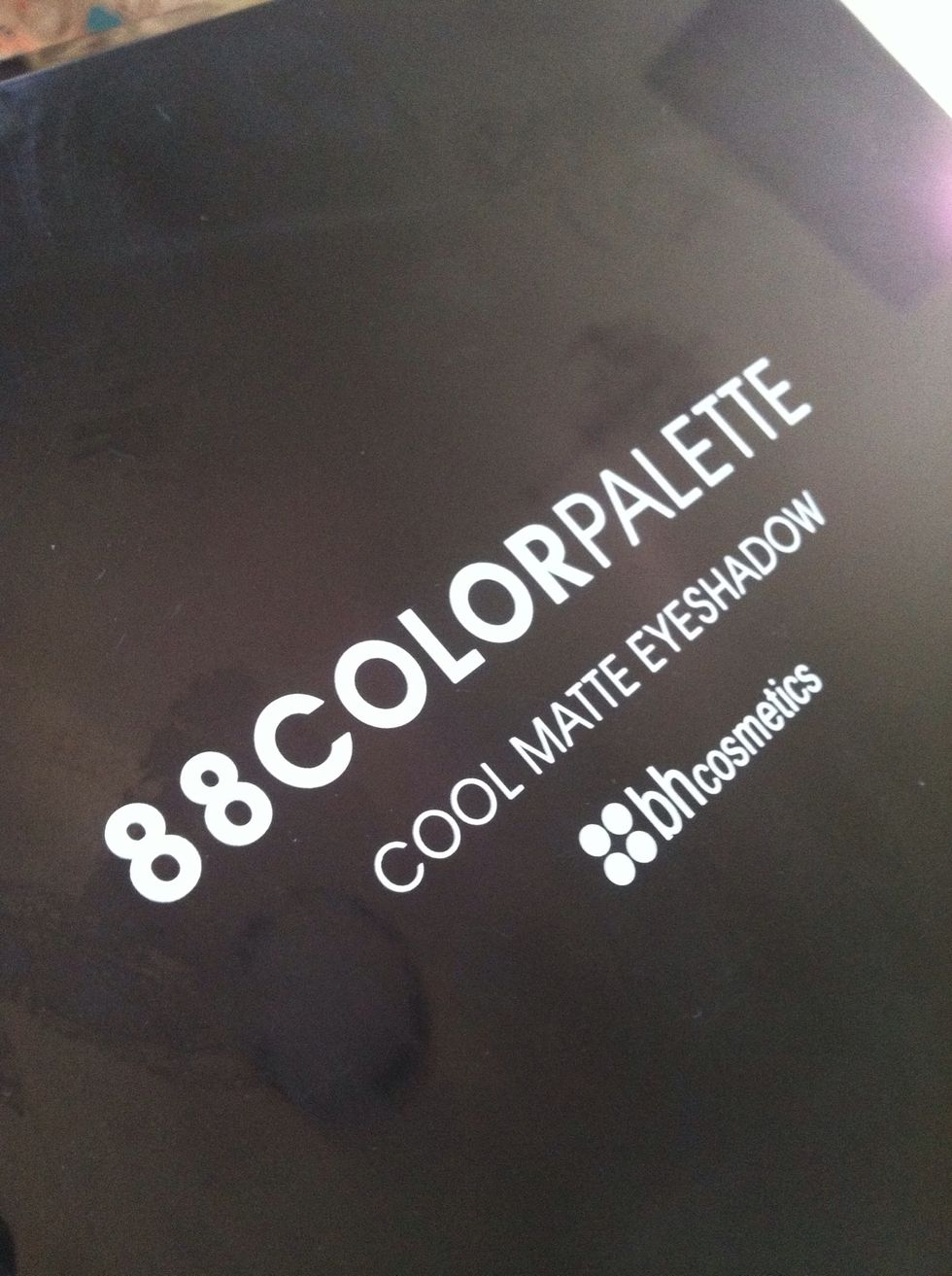 I used this palette for the entire eyes .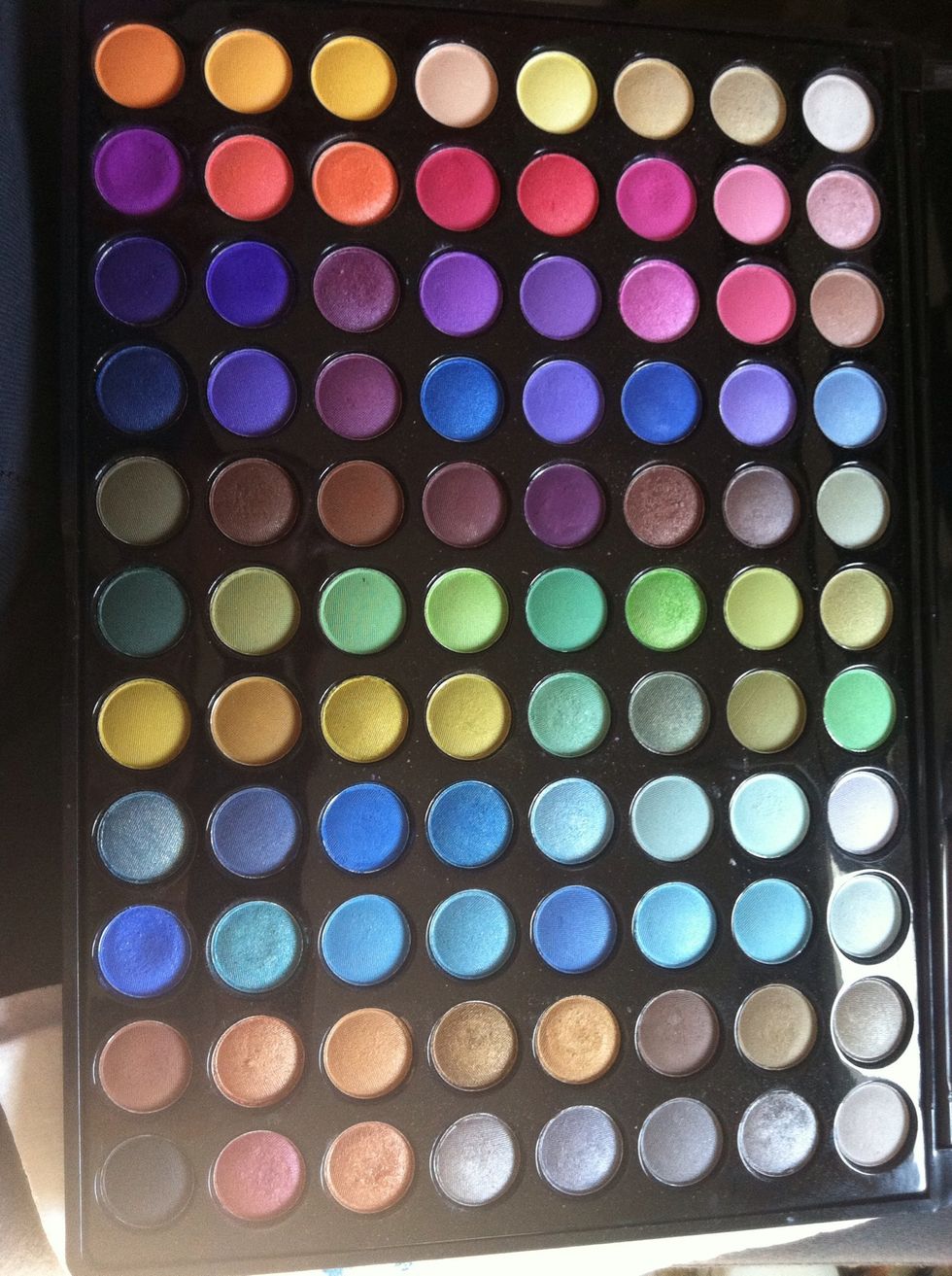 These are the colors.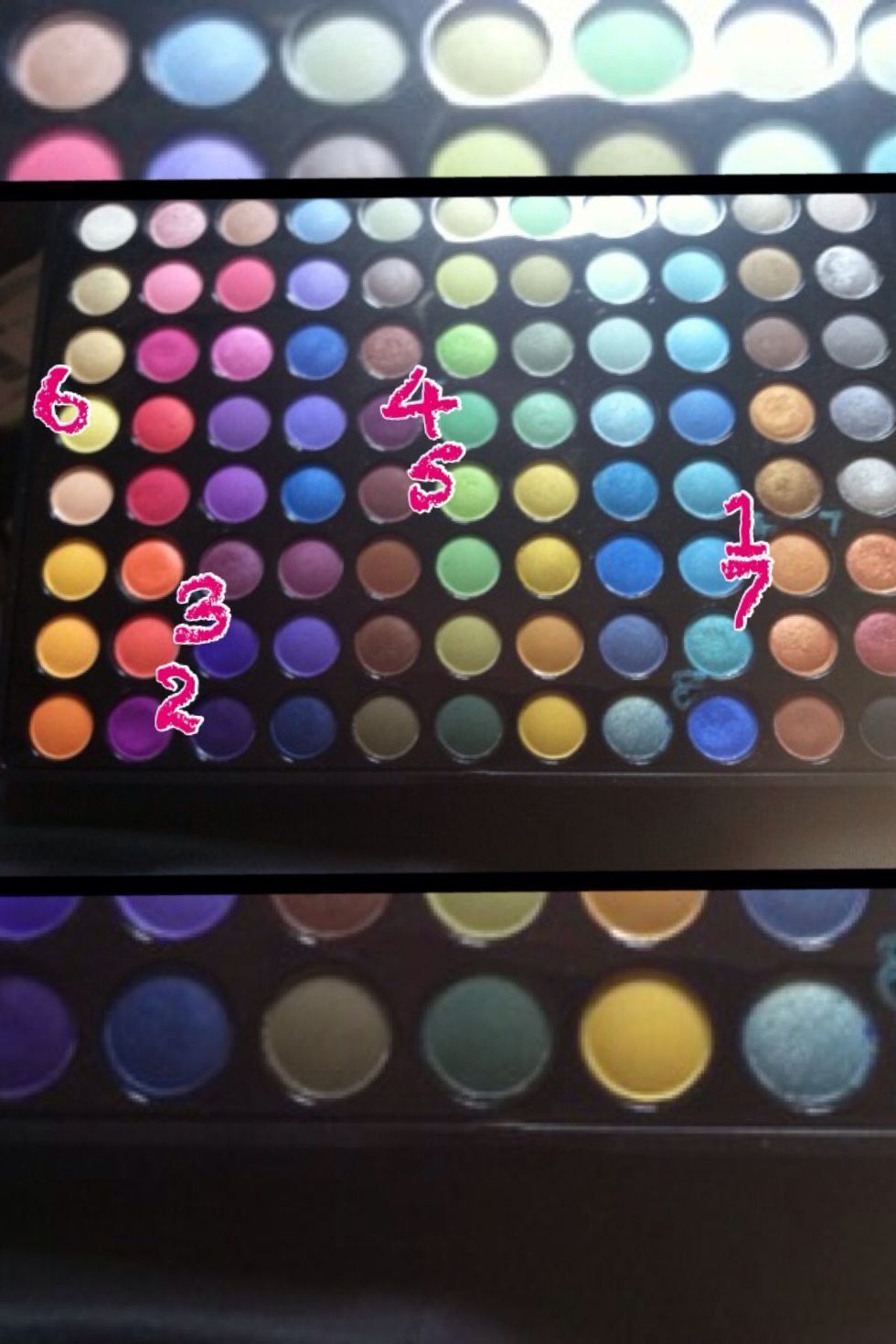 I number the color of the shadows according to the order on how I apply them. 1 and 7 are the same brown color. I forgot to no.8 but it's the bright blue on the palette just below no. 7. Next to brown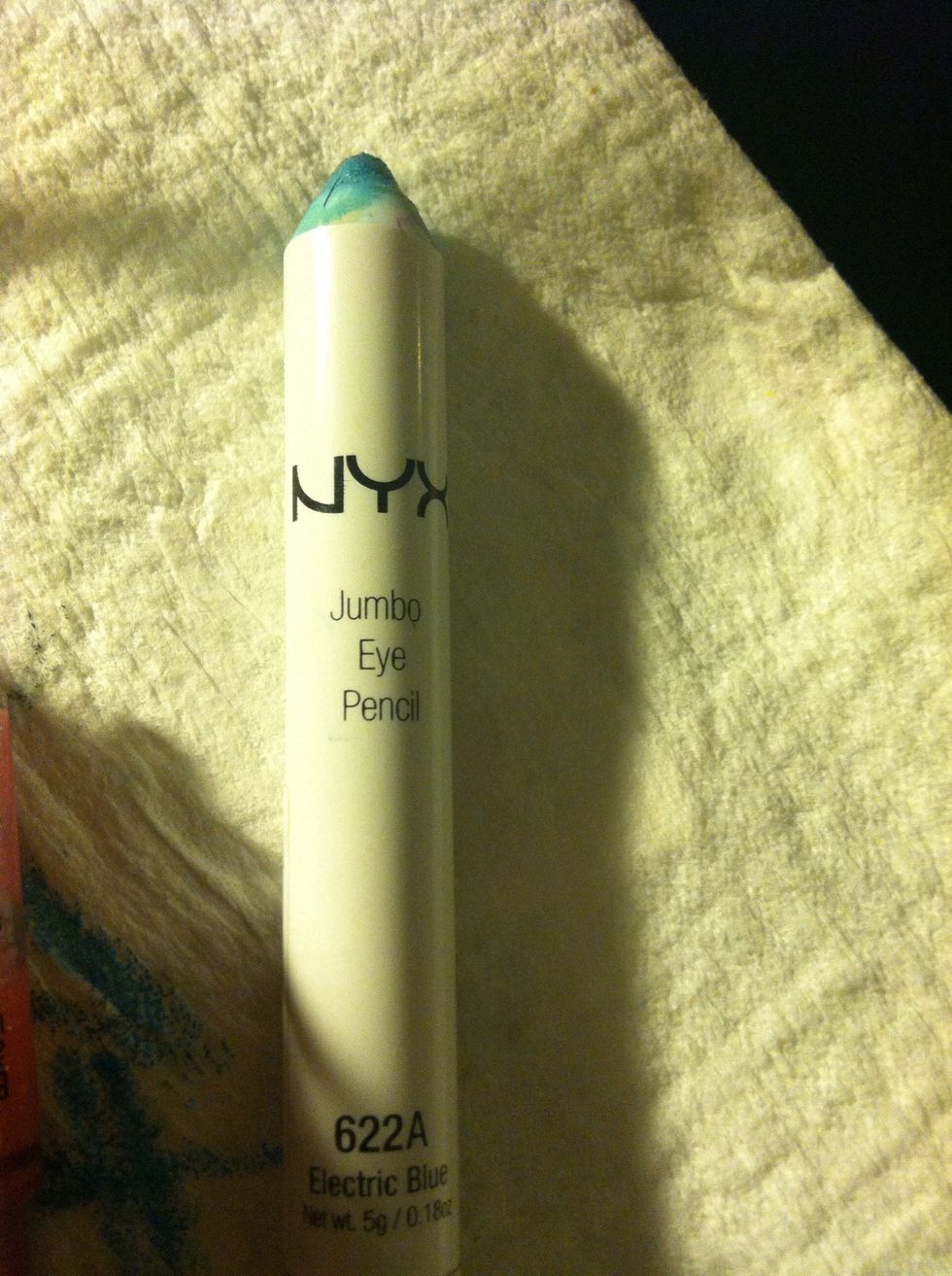 NYX electric blue jumbo pencil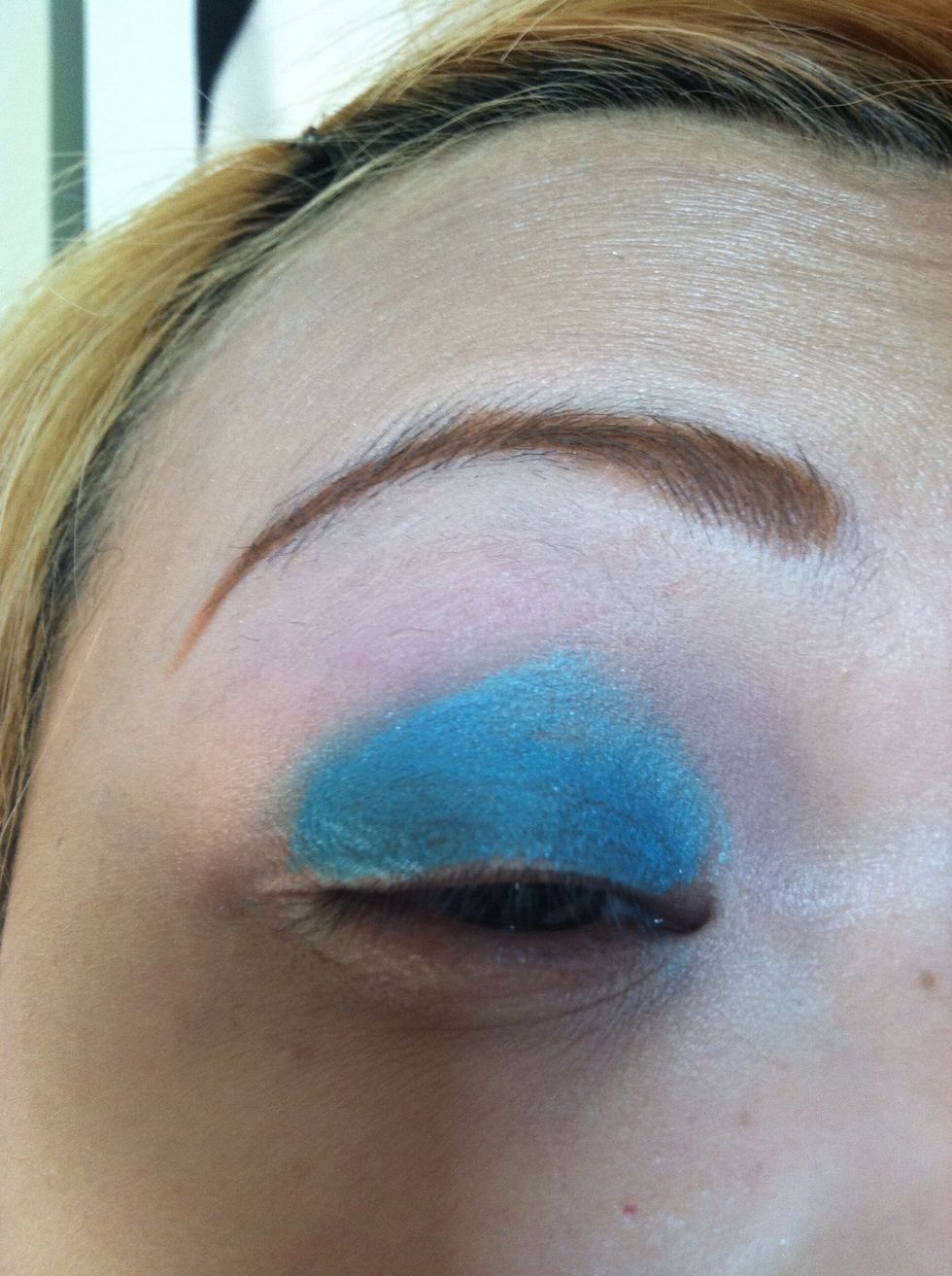 After you apply your primer, apply the electic blue jumbo pencil on your lower half of your eyelid. Make sure to stop just below your crease.
Then, apply no.1 color from the palette. Apply the brown shadow by tapping not a swipping motion using the medium flat brush.This is what it would look like.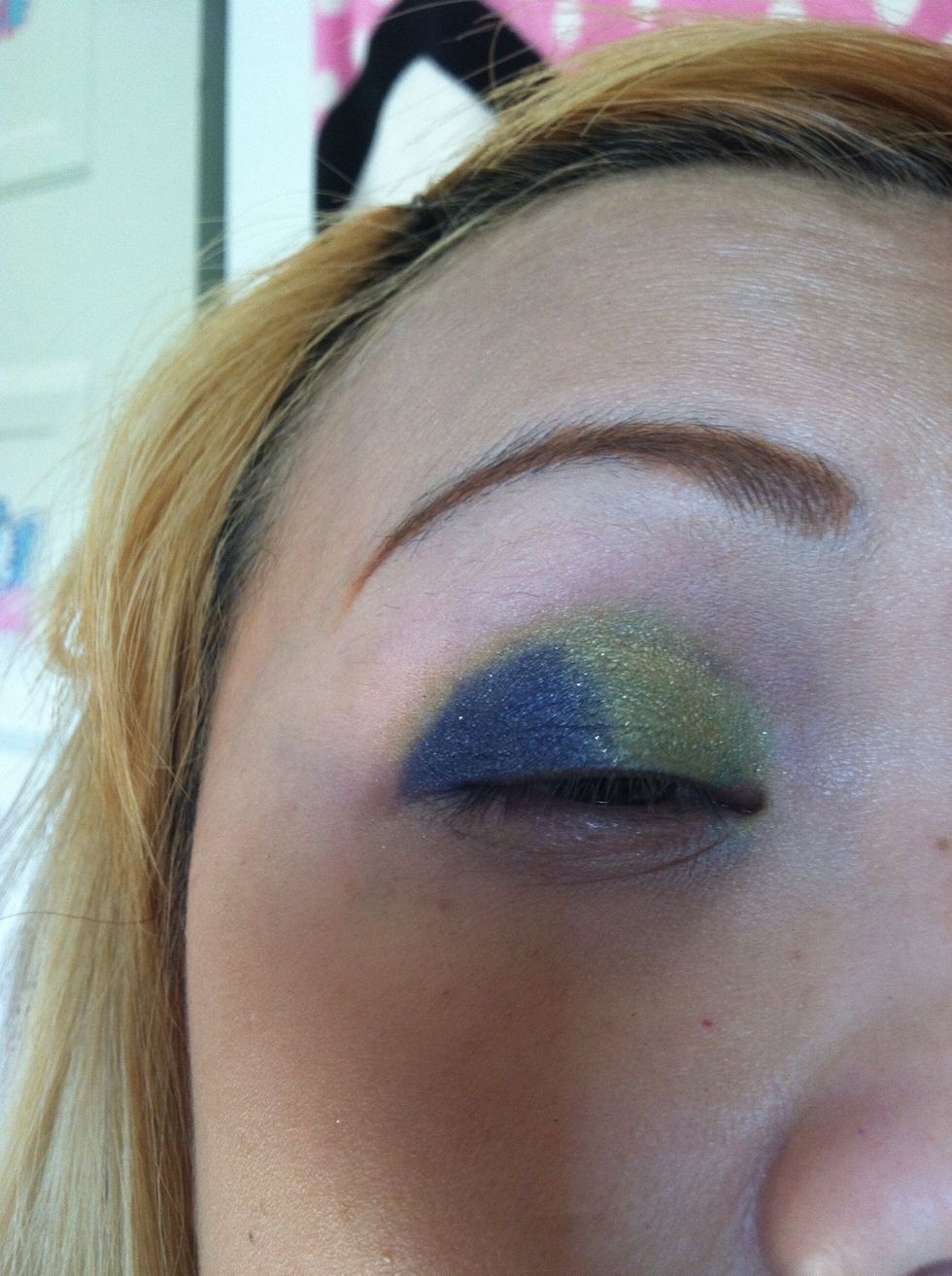 Then apply no. 2 from the palette onto half of your colored shadowed area- this blue is somewhat shimmery shadow. Use the other side of the medium flat brush. This is what it would look like.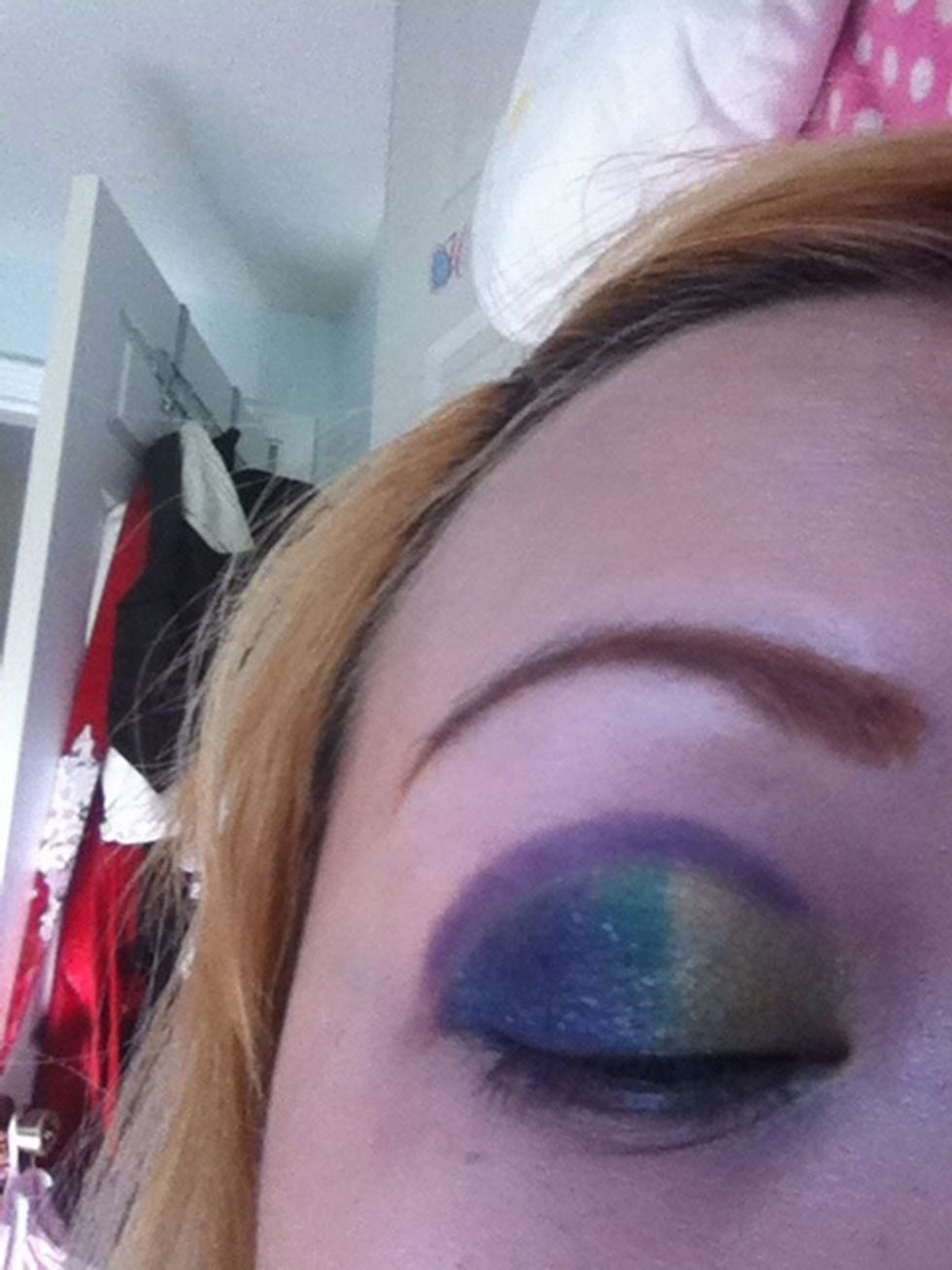 Then using the small flat brush, use no. 3 - dark purple eyeshadow onto the crease of your eyes just like the above picture.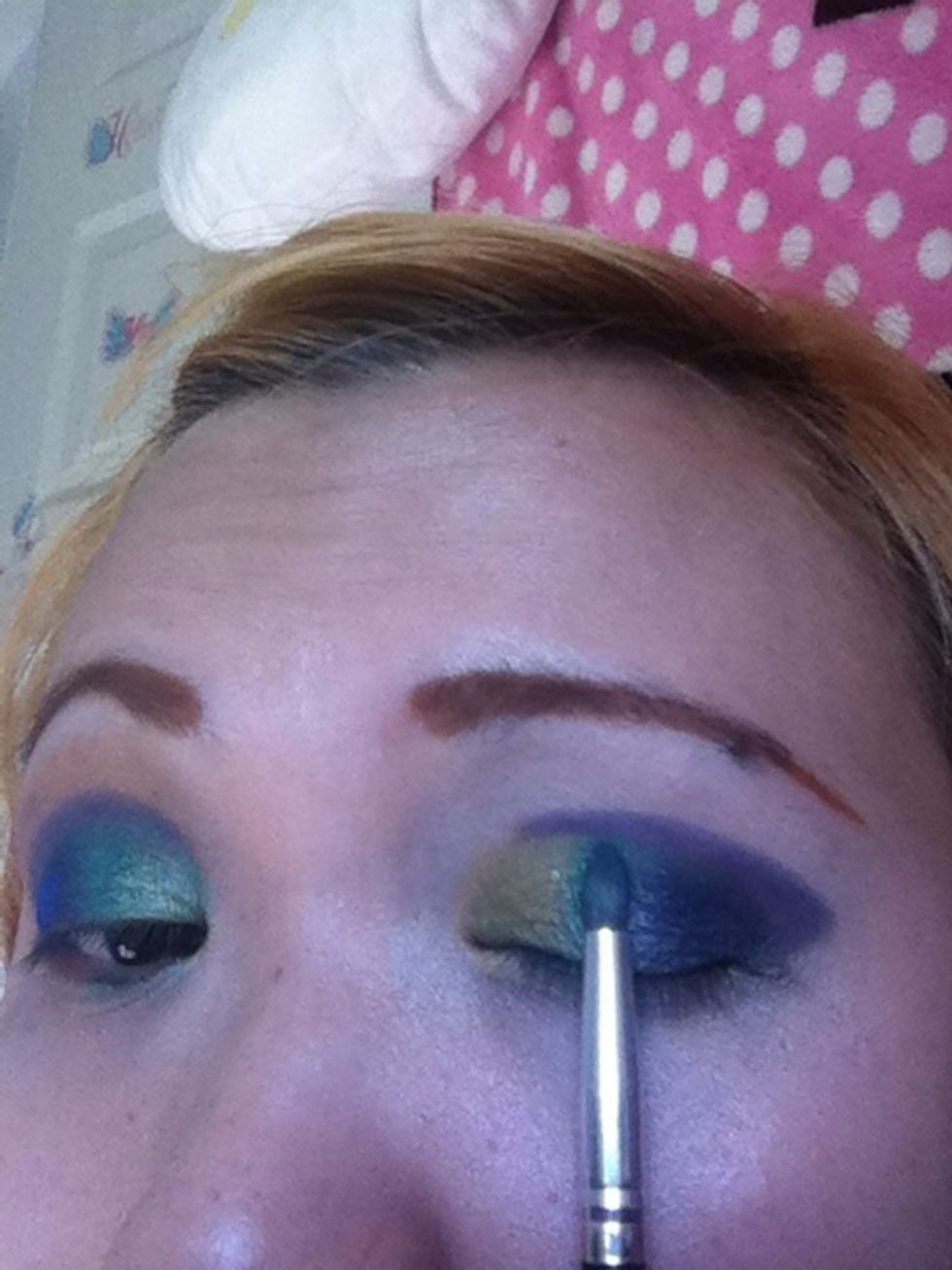 Then use a liner brush to add no.4 from the palette- green shadow from the top to the bottom avoiding the crease shadow. Use discretion in how much you want.
It would look like this after you add no. 4- which is green.
Then the same step as before only this time use no. 5 from the palette- lighter green. We are creating a seamless gradient colorful shadow.then add no. 6 lighter yellow to the remaining spot.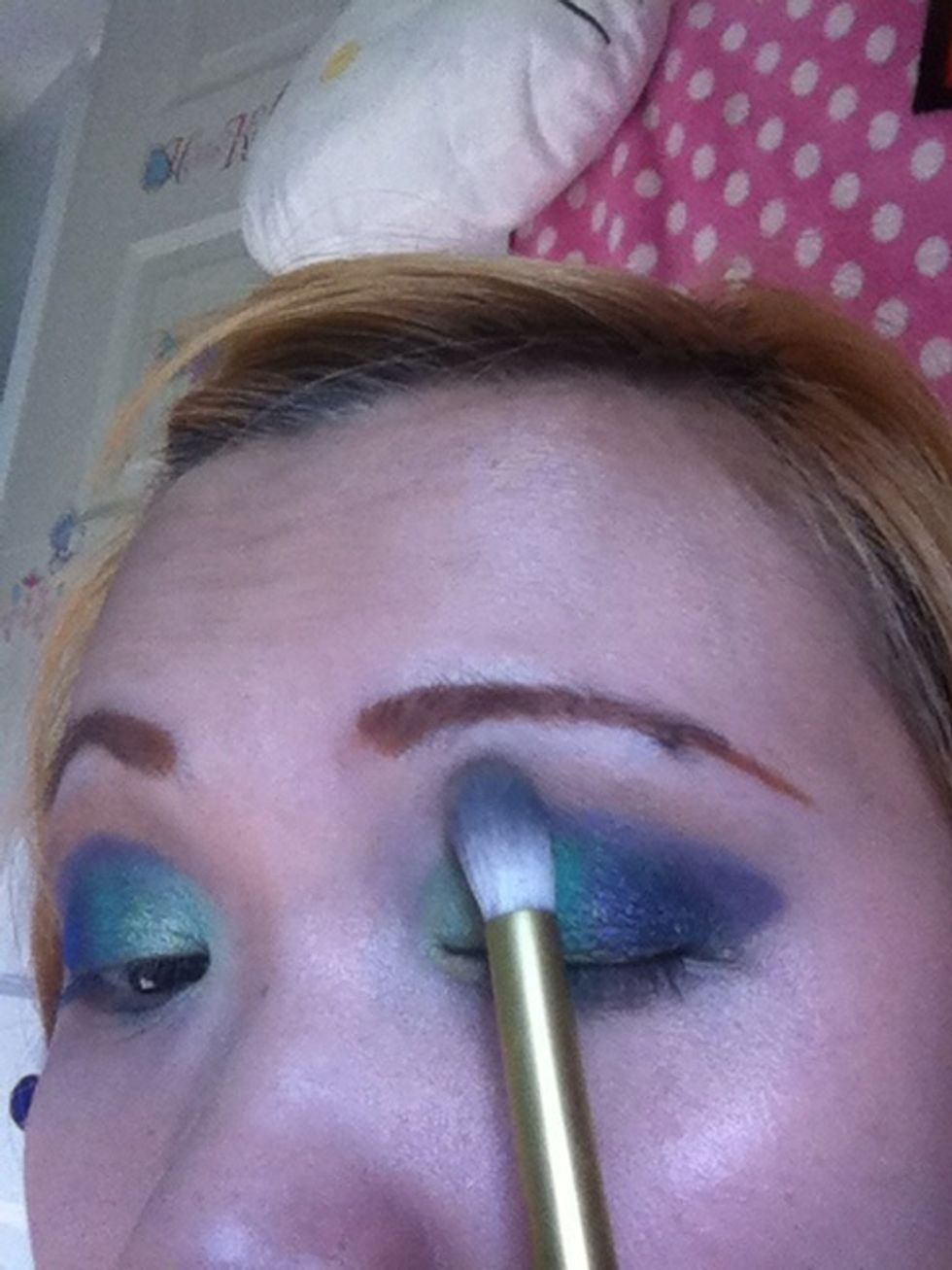 Then add no. 7 using the blending brush but use your hand lightly as to not pick up too much and apply by swipping motion until you can't see a harsh lines.
It would look like this.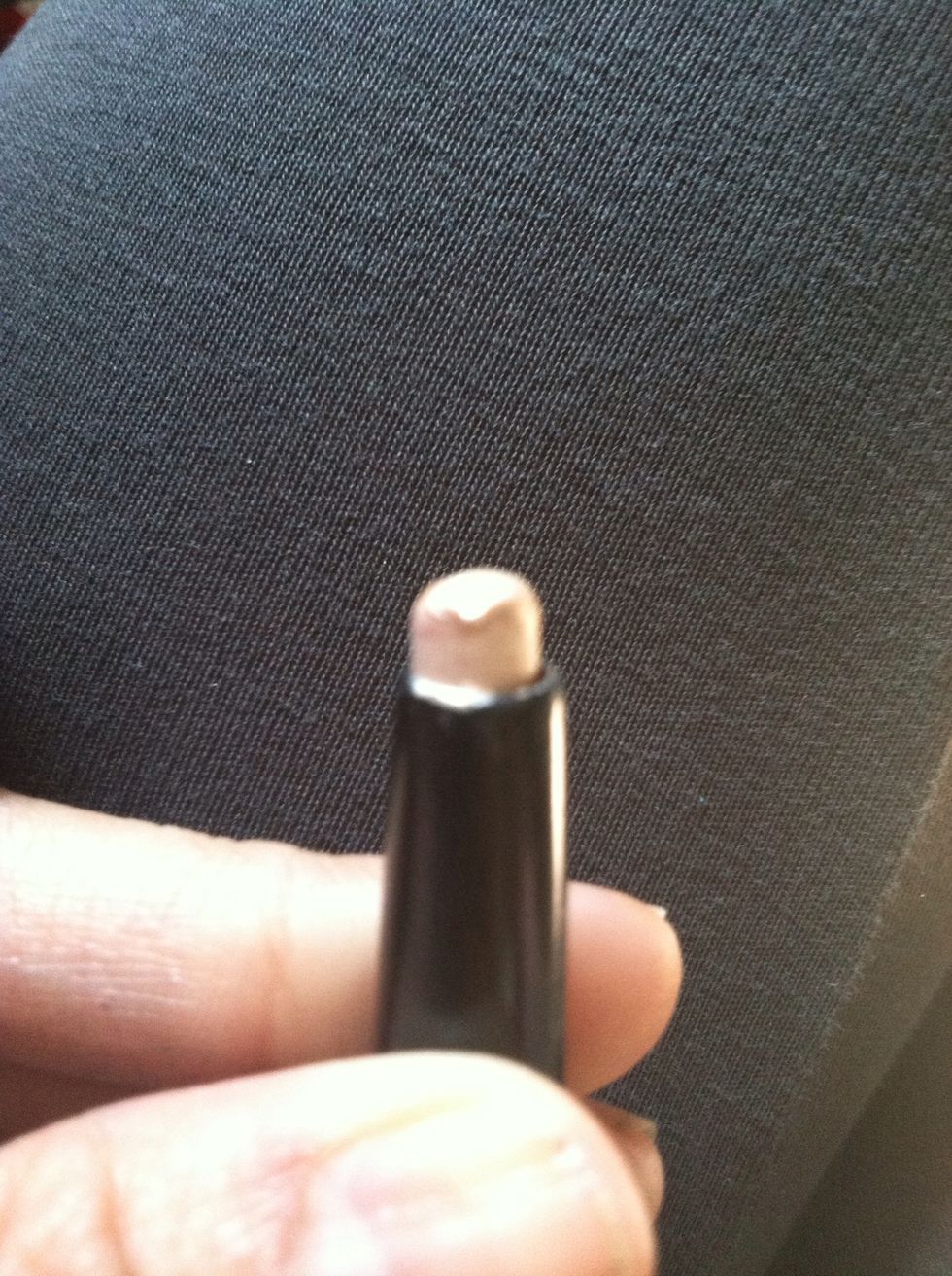 Then apply a highlighter as close to your brow bone as possible. I used pearl glow by elf.
It should look like this.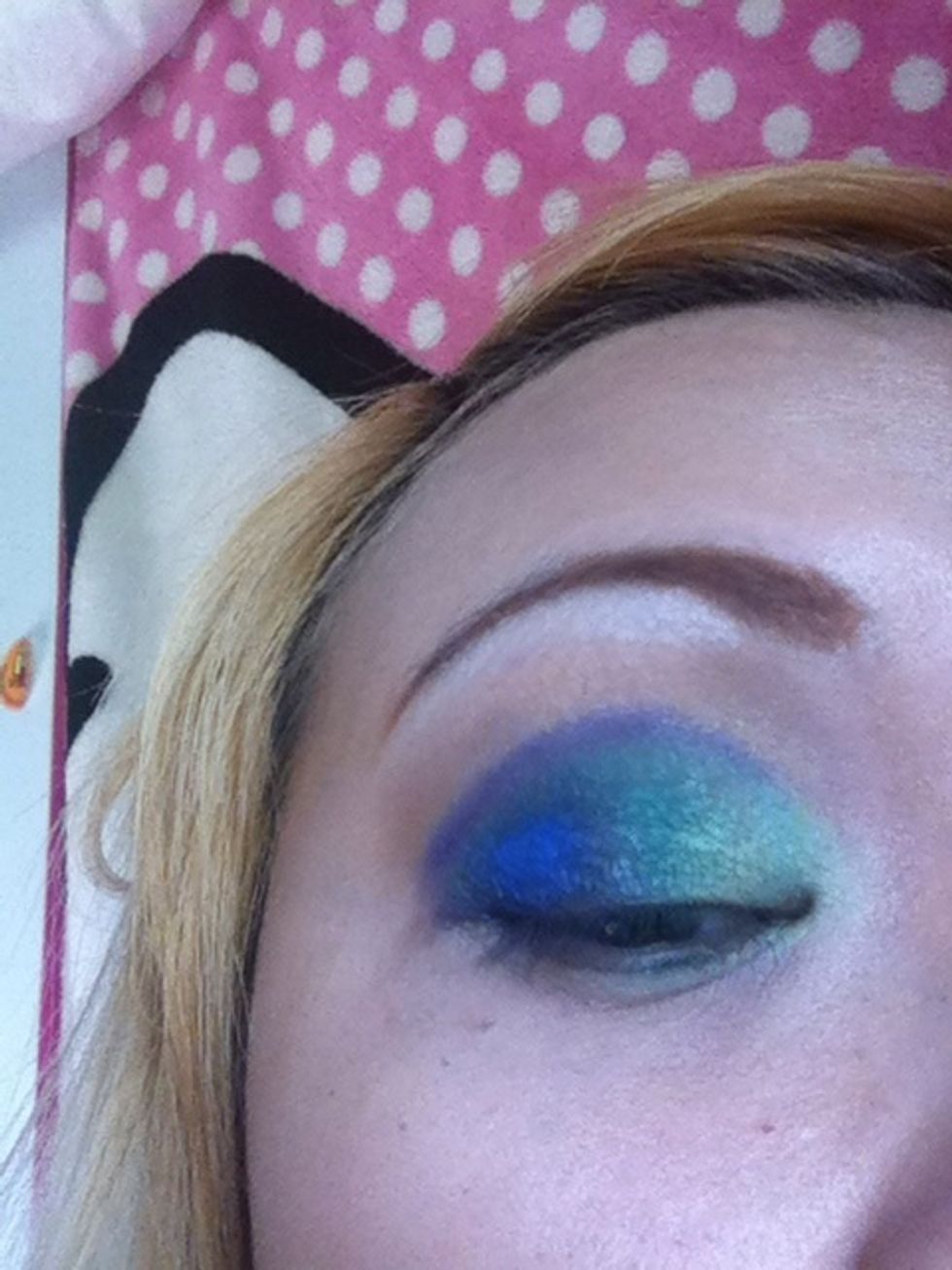 Then add the no.8 bright blue shadow in a circular motion using your liner brush as a spot like a peacock.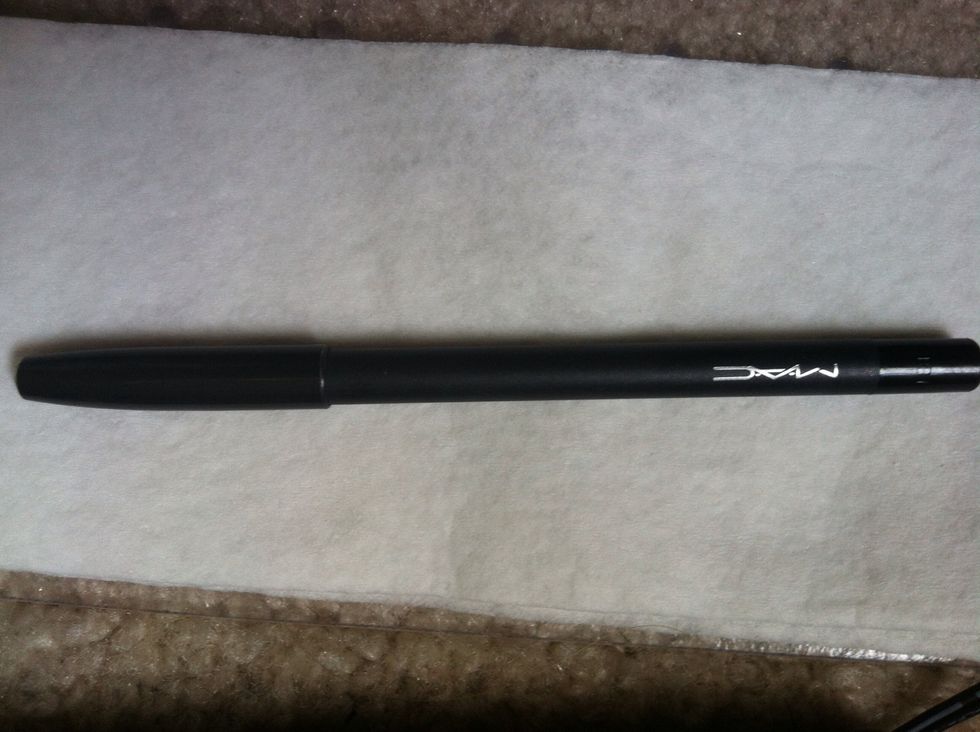 Then apply your pencil liner.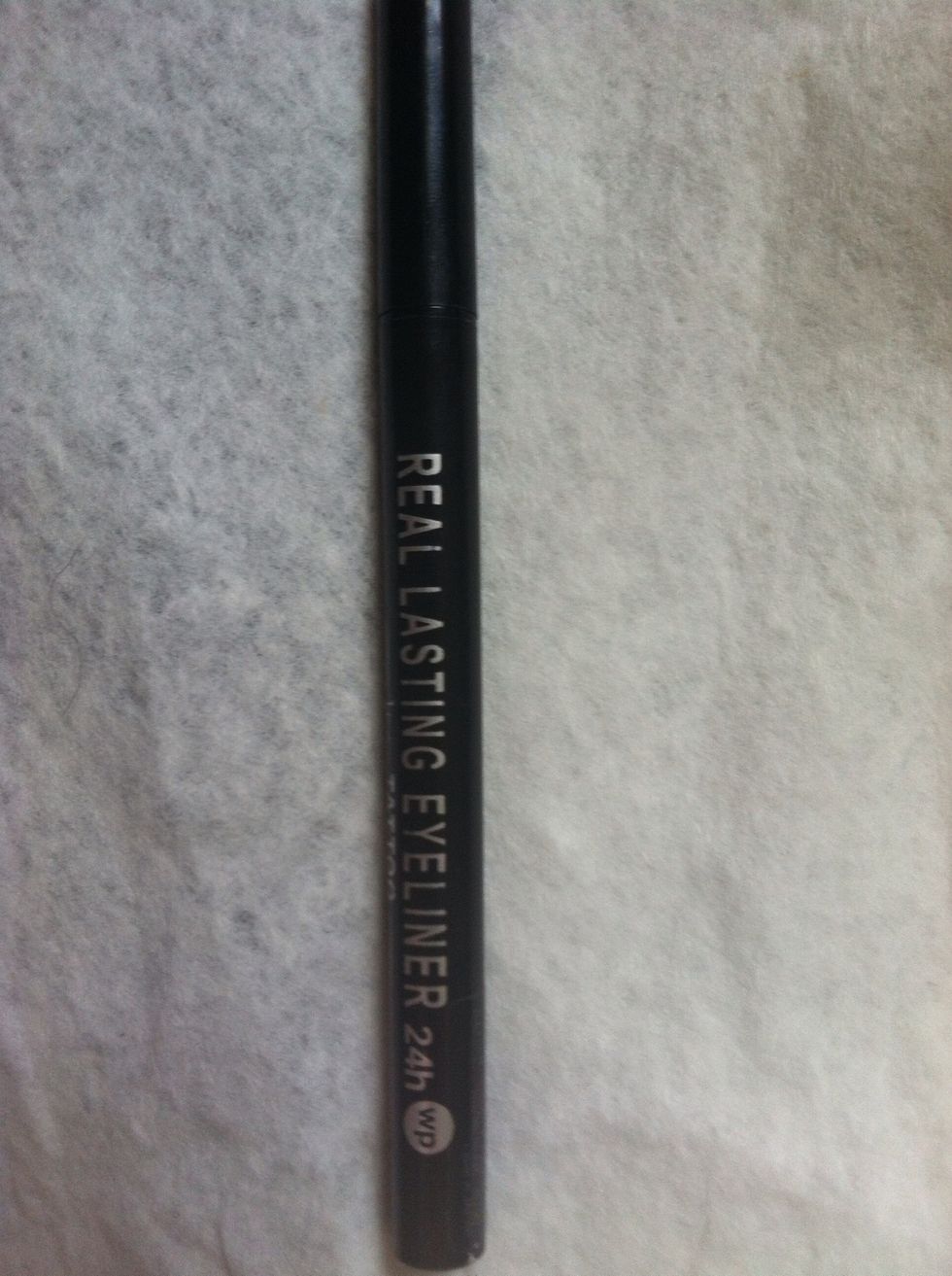 Then your liquid liner to define your eyes more. If you are putting faux lashes, this is the time to add them.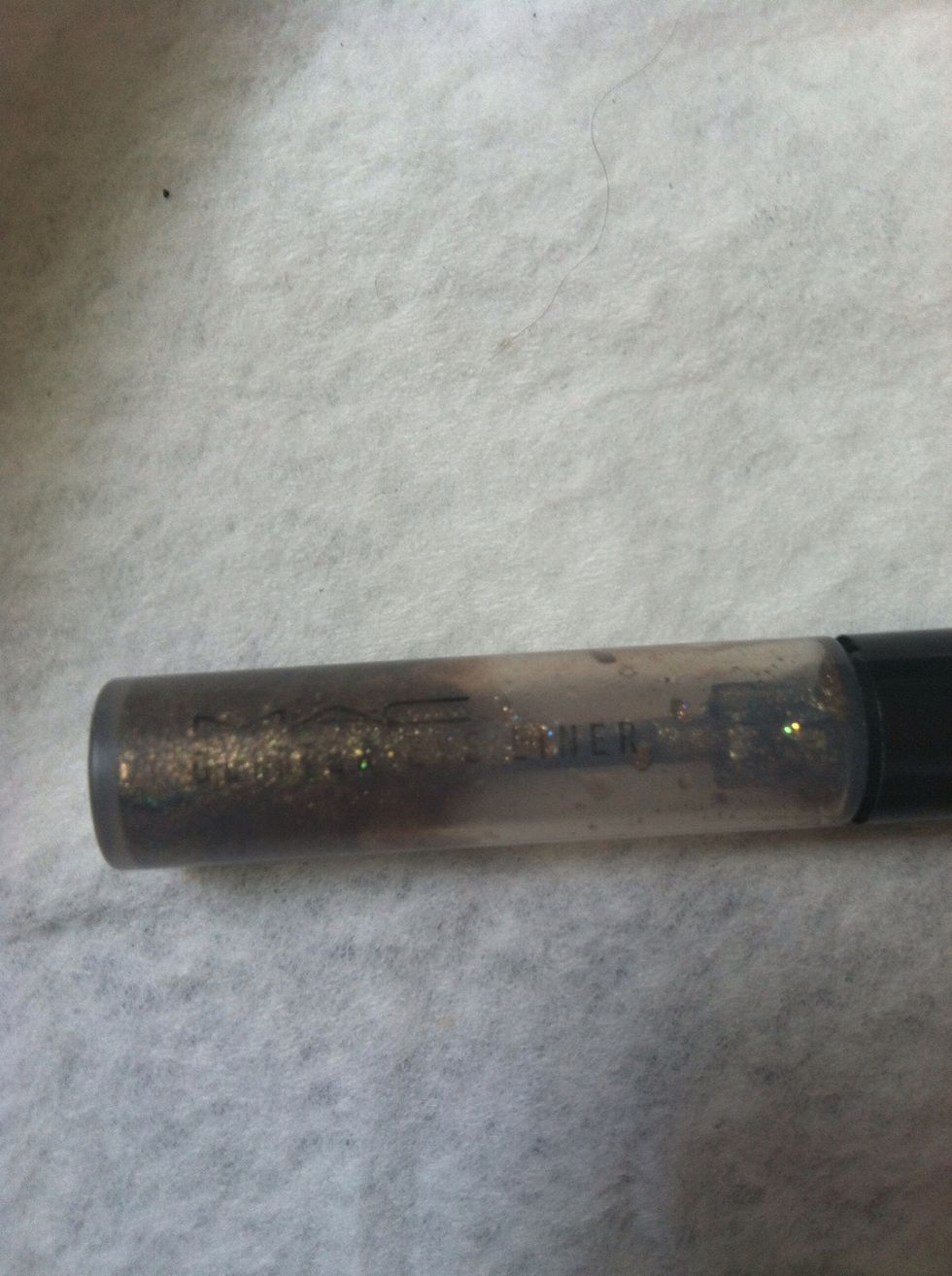 Then I added a glitter liner on the top of where I lined my eyes not on top of it to give it more pizazz.
It should look like this.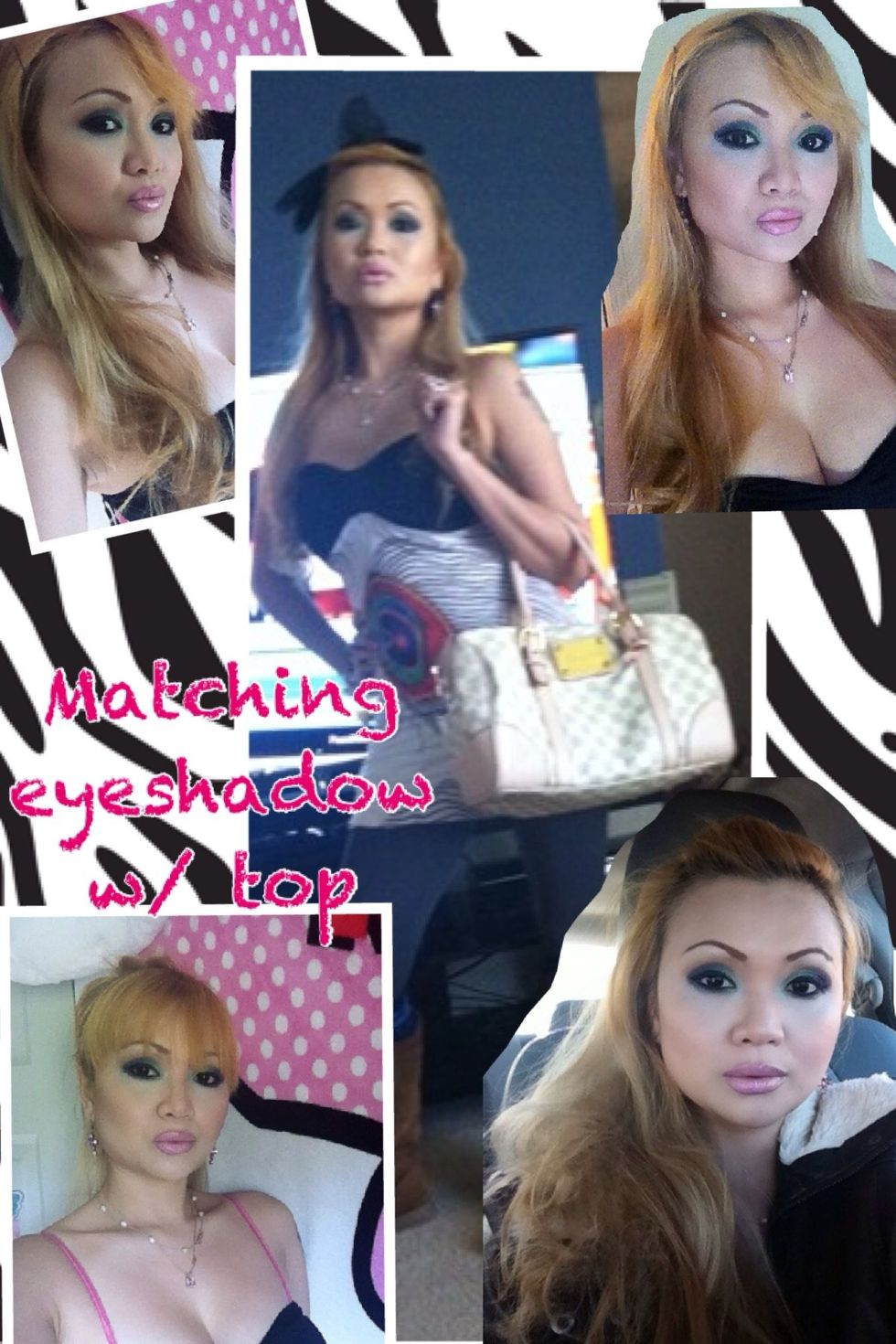 Voilah - this is the result.
The finish ensemble. Hope you enjoy. Please let me know how yours went Yesenia. If anybody else tried this snaogude pls. Let me know how yours went. Comments or request on other eyeshadow colors?
1.0 Bh cosmetic palette
1.0 Medium flat brush
1.0 Small flat brus
1.0 Blending brush
1.0 Liner brush
1.0 Black pencil eyeliner
1.0 Black liquid liner
1.0 Eye primer
1.0 Mascara
1.0 Faux lashes- optional
1.0 NYX jumbo pencil- electric blue
Bumdii Leyland
Thank? you so much for all your time checking out my snapguides. I truly appreciate it. Angebellas..moms.korner@blogspot.com