1. Tie hair up in a loose ponytail high or low, don't be too concerned with the bumps because the look is effortless.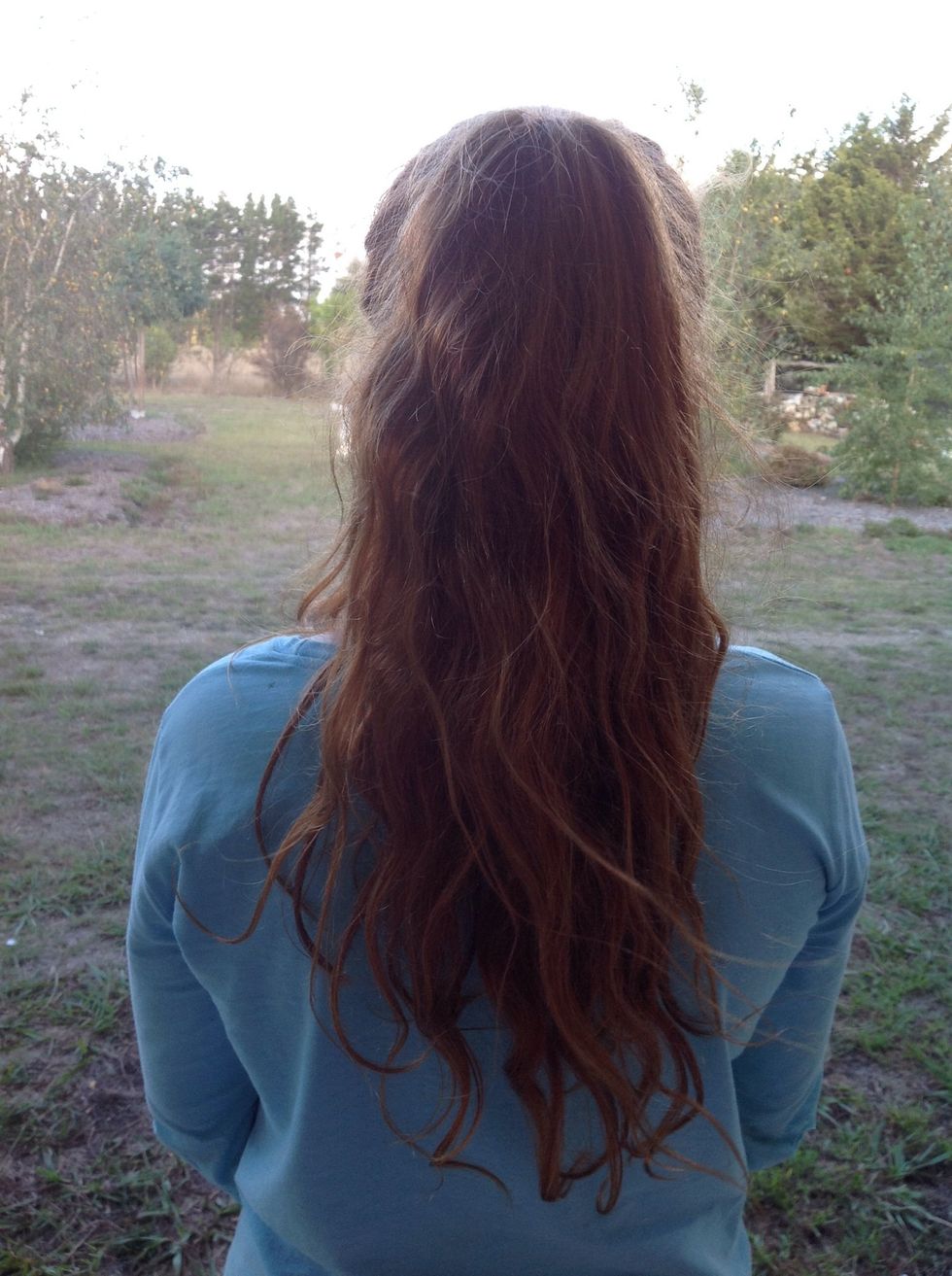 A bit like that!😀
Then separate hair into two or three sections and tease!
Then separate your teased hair and rap around your pony tail in opposite directions!
If it doesn't look very messy just pull out a couple strains of hair and loosen the bun. Then you will have a great messy bun😃👍👍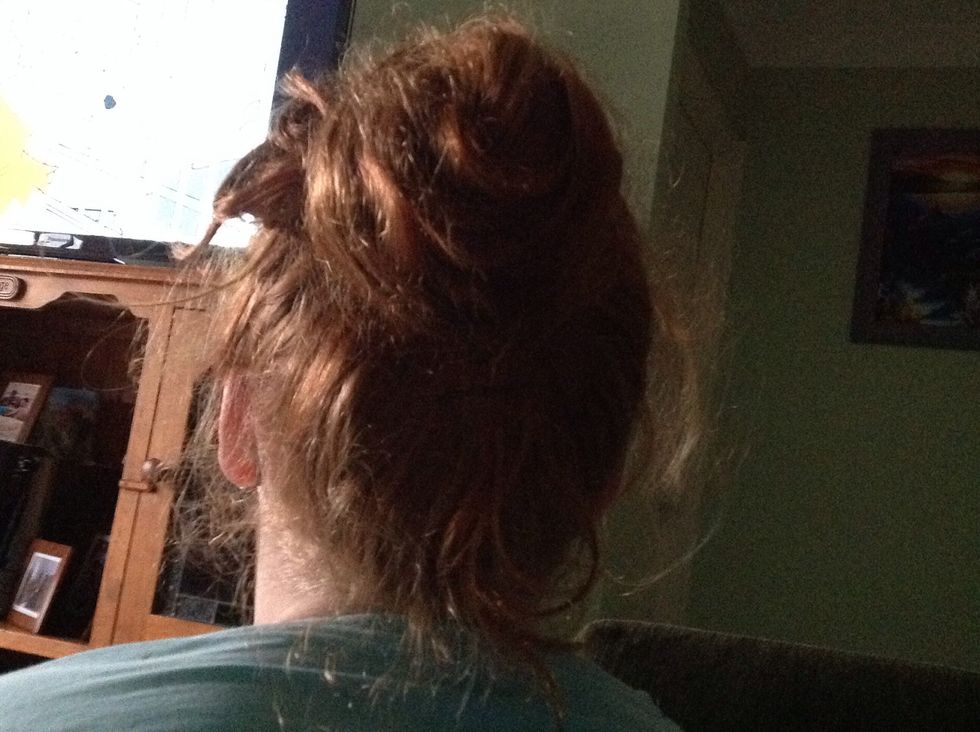 It should probably look a bit like this 😀
The creator of this guide has not included tools