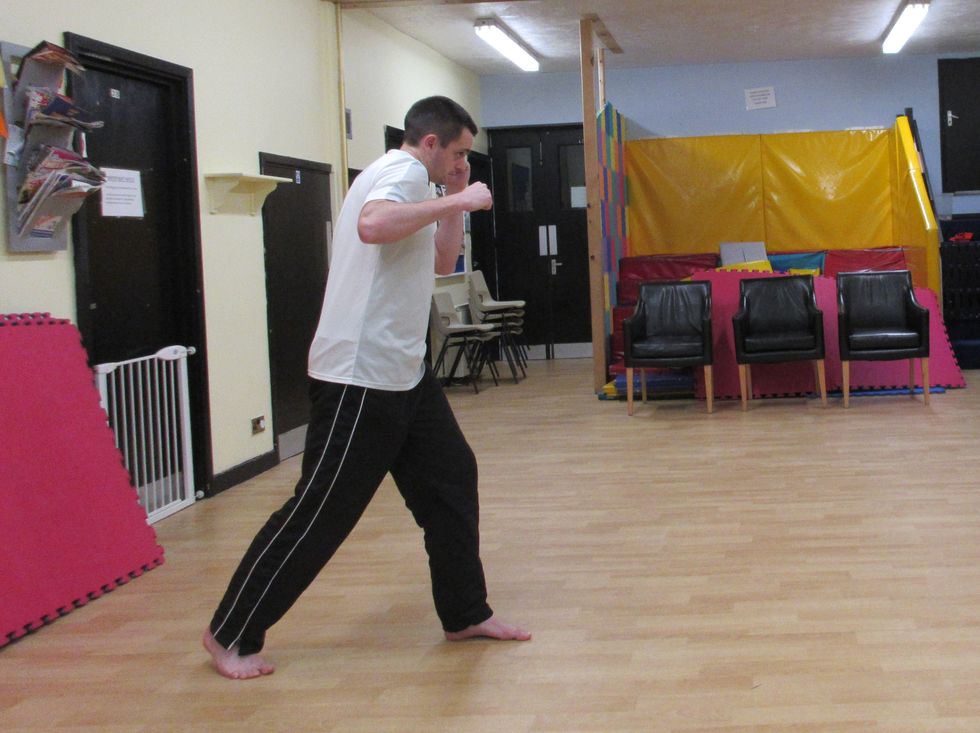 As I prepare to launch the punch, my weight is rooted to the front foot. My head is covered with the other hand to block. I pivot the rear foot to turn the hips. I avoid winging the punch.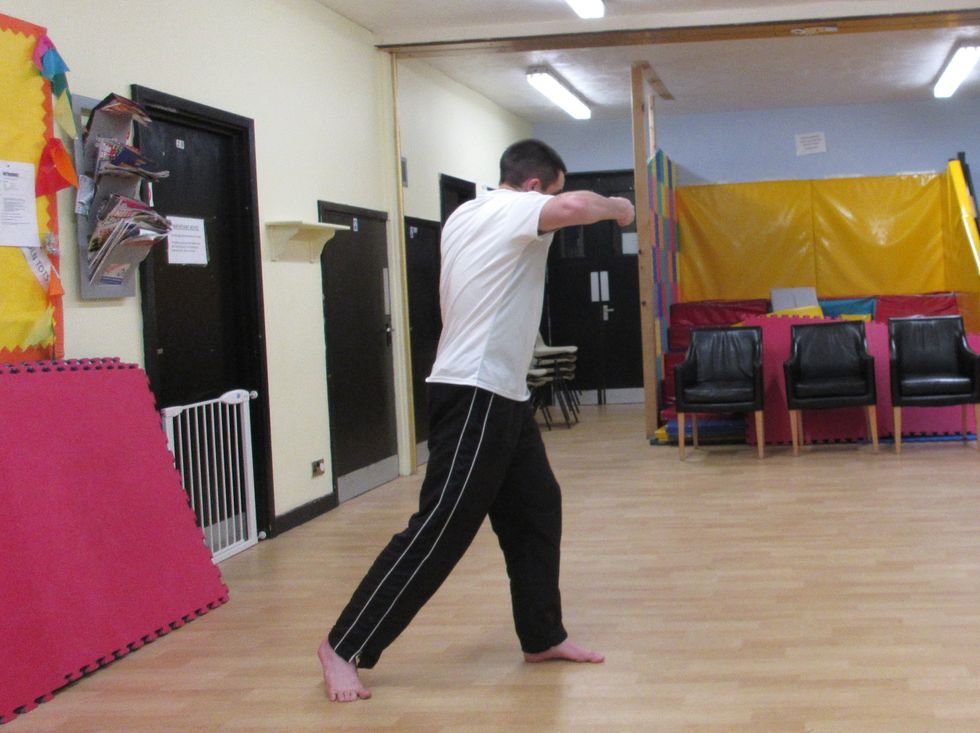 i punch across the side of the target. As I connect, I shift my centre of gravity into the punch increasing the power. I do this by rooting my weight on the front foot. This also increases stability.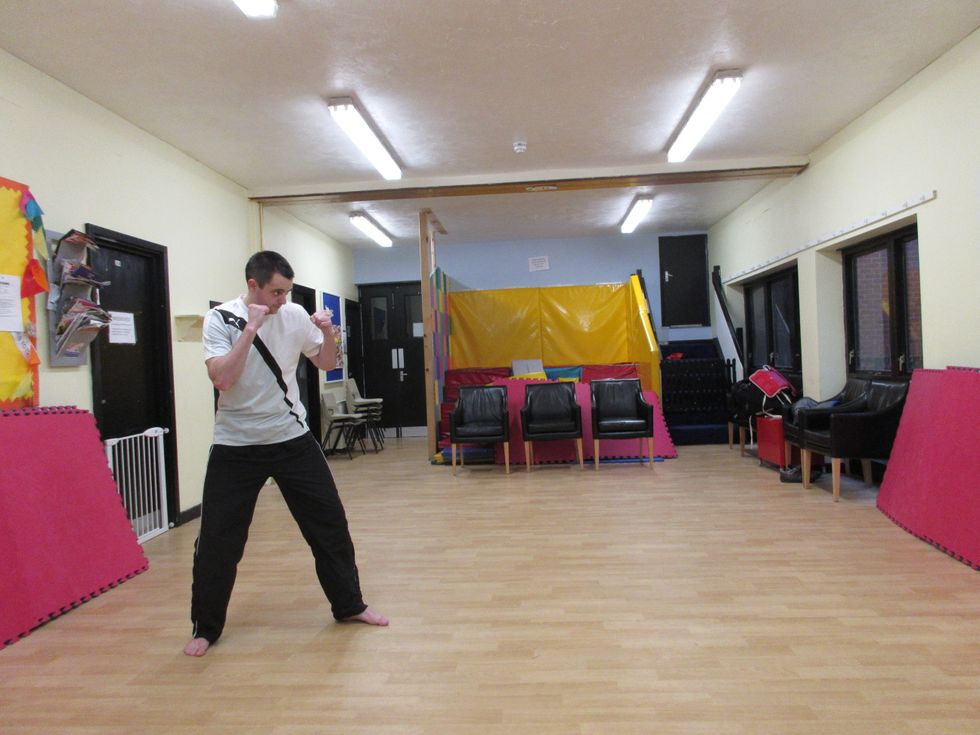 I can shift my weight back the the rear foot to launch a counter punch as my bodyweight leans back if my target is close.
For the lead hand hook, I open my body across the target. I put my bodyweight into the punch, driving through the target.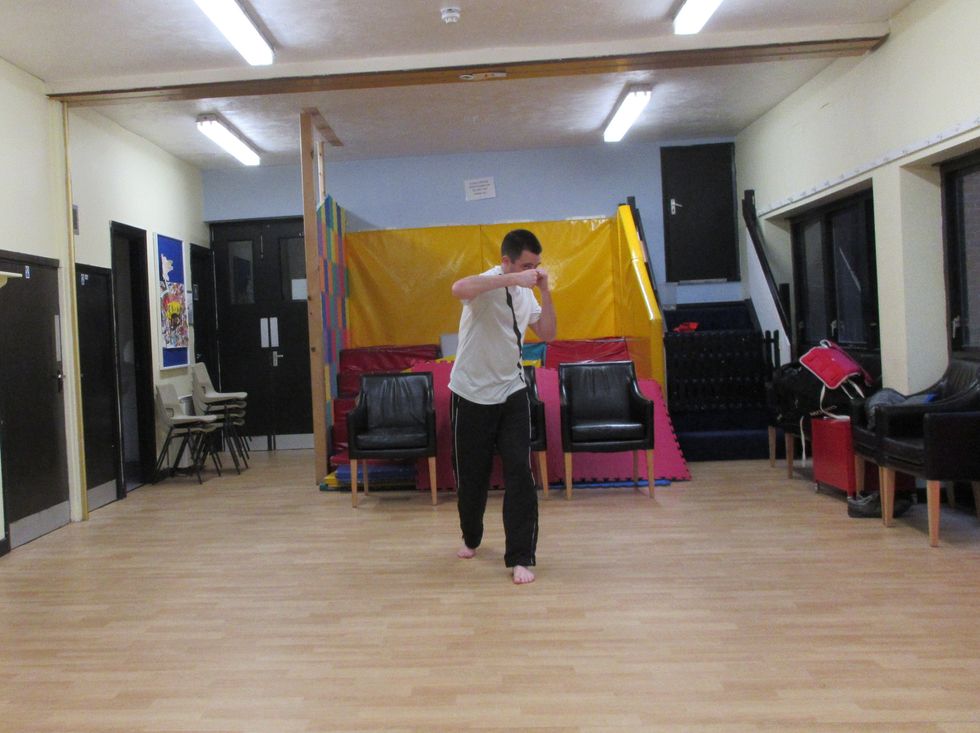 I try to punch through the target for additional power, rather than just stopping at the target. This requires use of the hips and shifting my bodyweight in. I plant the feet for stability.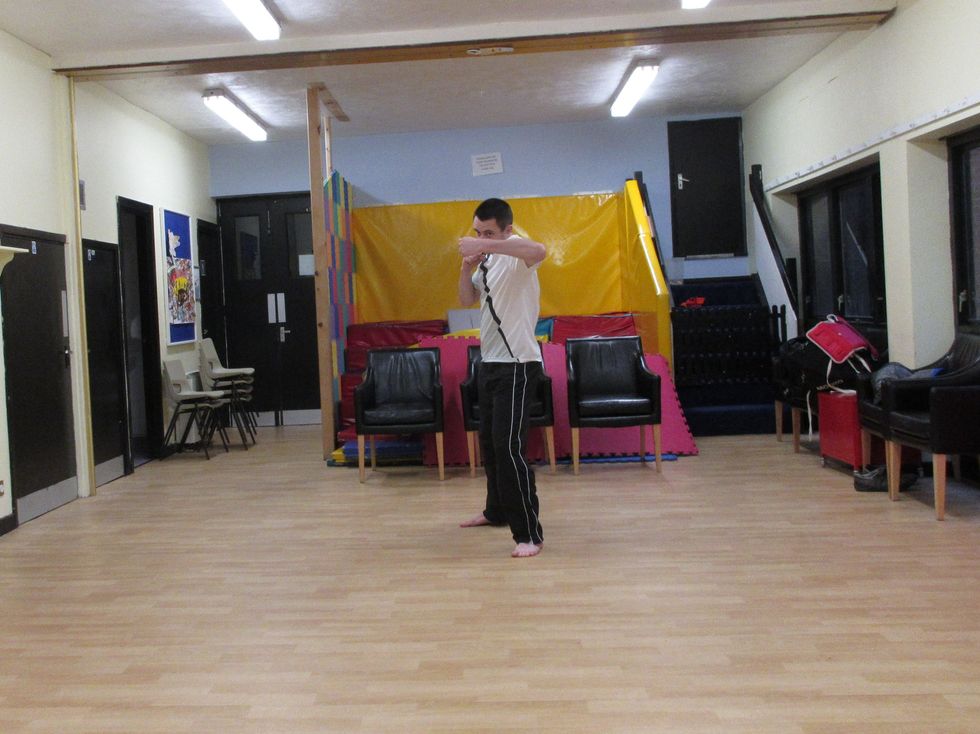 The centre of gravity should be shifted in towards the target. This is more powerful than simply leaning or reaching with the arm. I should finish the punch, ending in a strong position.
The creator of this guide has not included tools