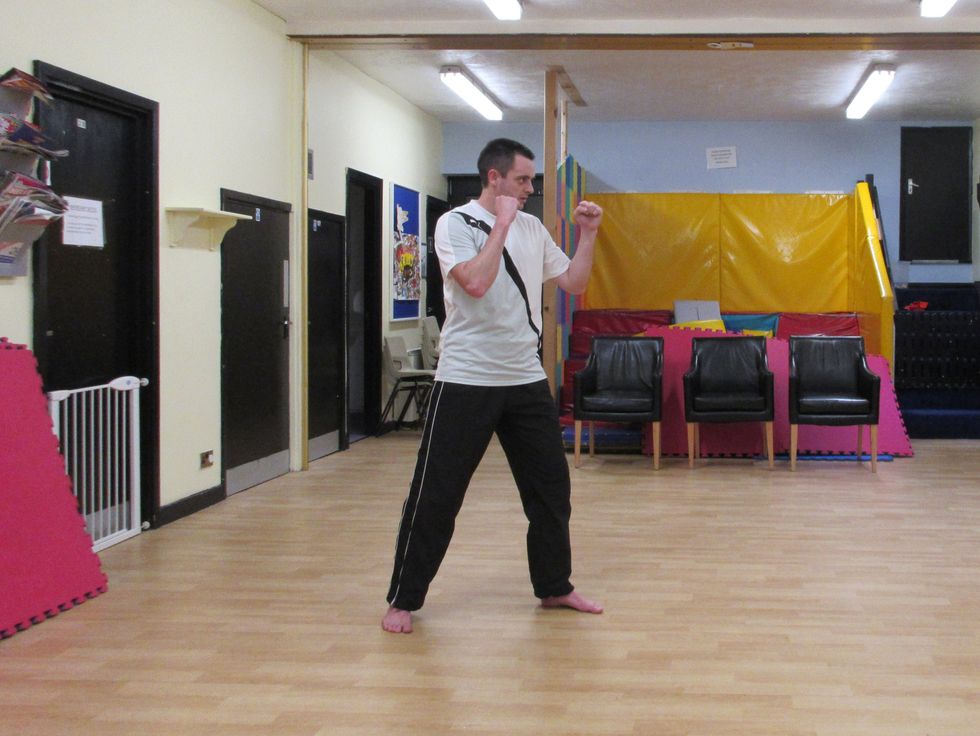 From my regular stance I prepare to turn round the back of myself.
I pivot the front foot and draw the rear foot near as I prepare to kick. My heels are facing the target, and I aim at the opponent over my shoulder ready to turn into the kick.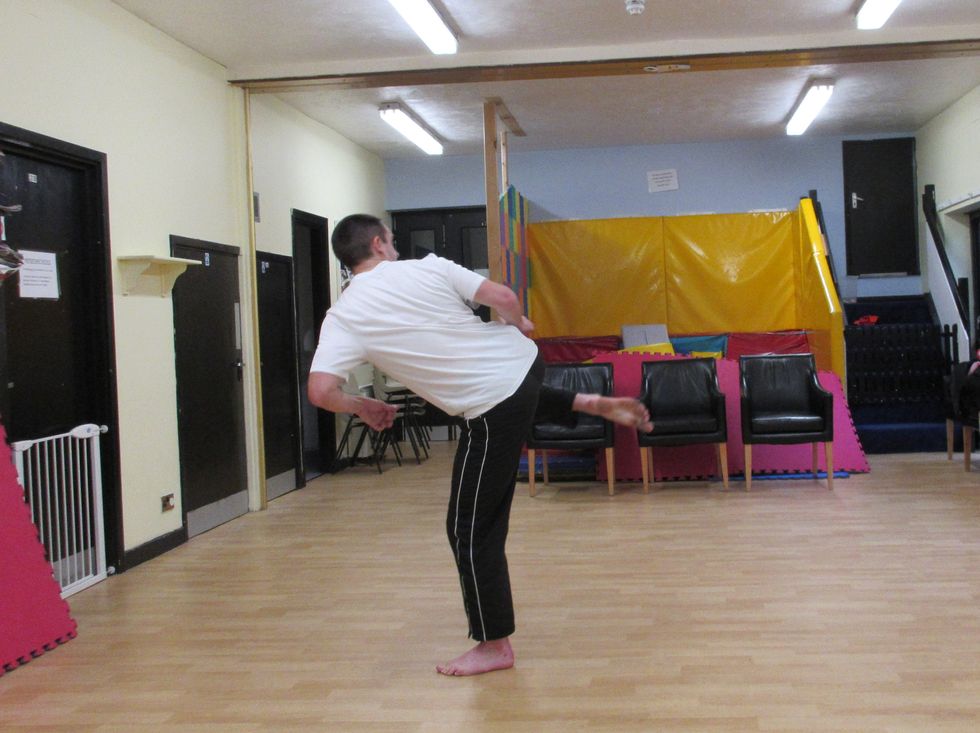 I draw the rear leg forward preparing to sweep across the target with the sole of the foot. My hips begin to turn. I keep looking over my shoulder at the target. My leg is tucked.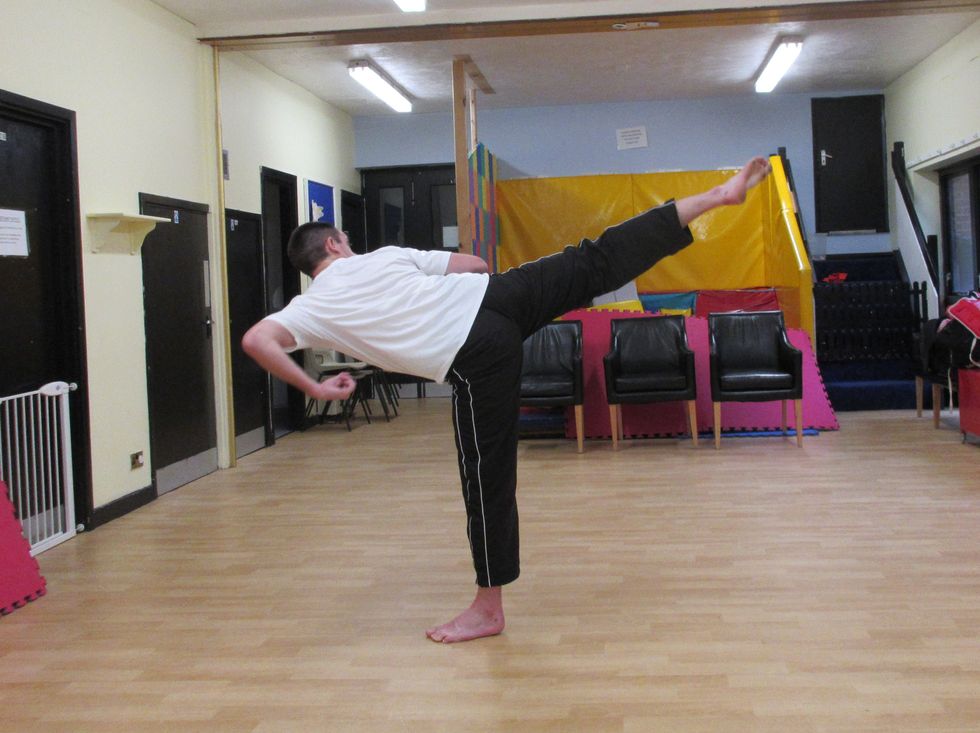 I lean back at the waist which raises the hips. I extend the hip and knee across the face of the target in a hooking action. My body has twisted into the attack.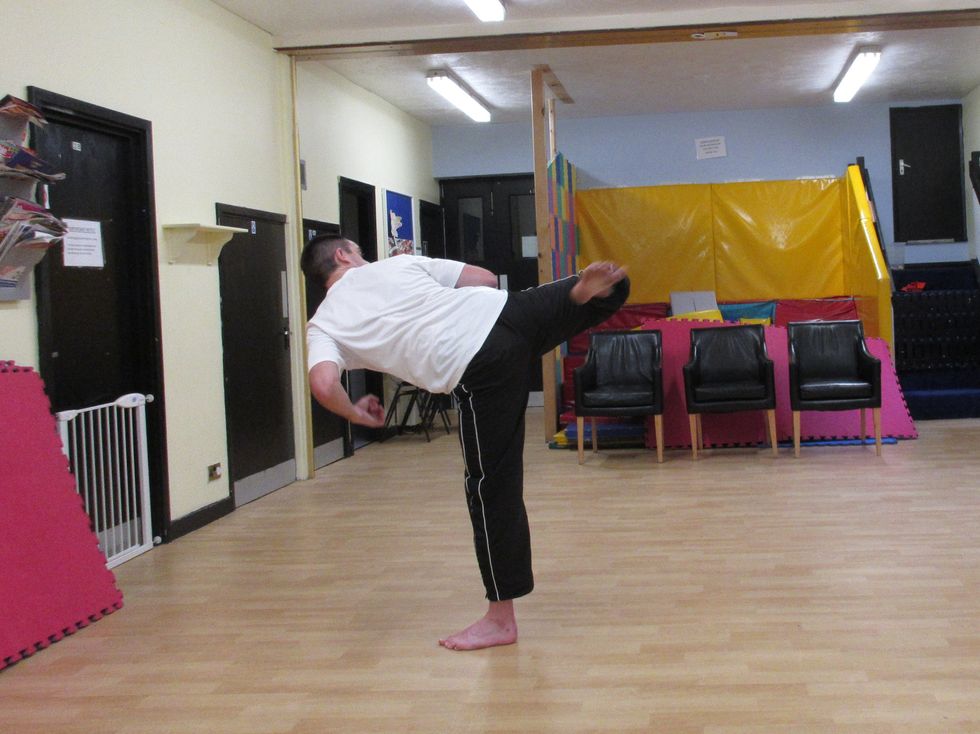 I sweep across the target by bending the knee, snapping the foot across the target. I then finish the kick by regaining my stance, lowering the kicking leg.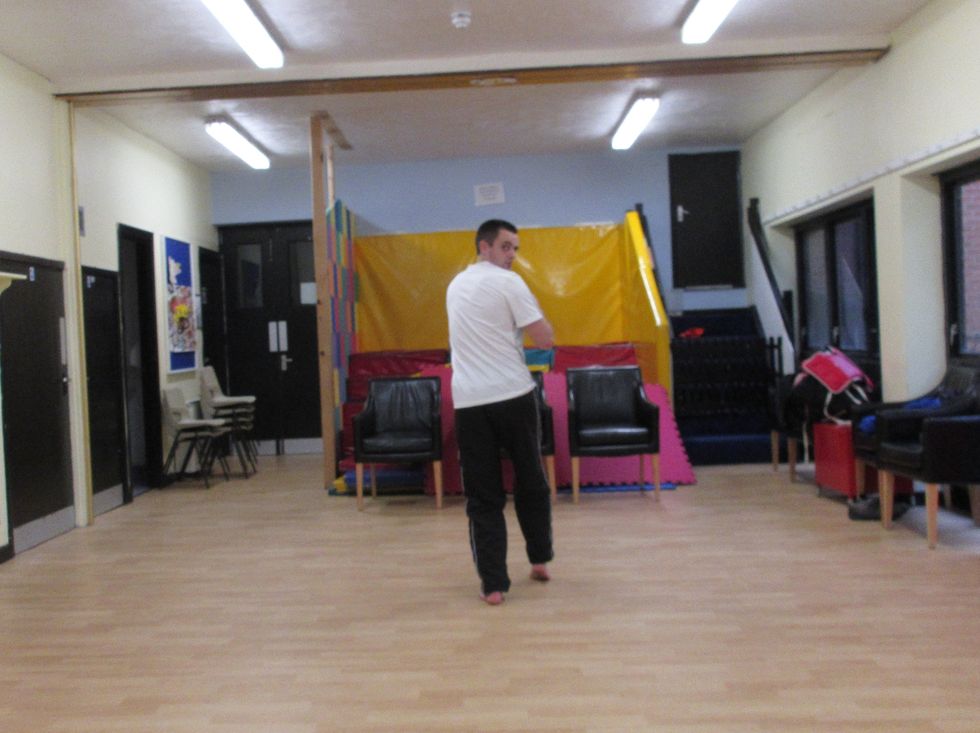 As I turn, I shift the bodyweight away from the foot that is turning or moving, onto the opposite foot. Here, because I am drawing the rear foot in, my weight is on the front foot which has pivoted.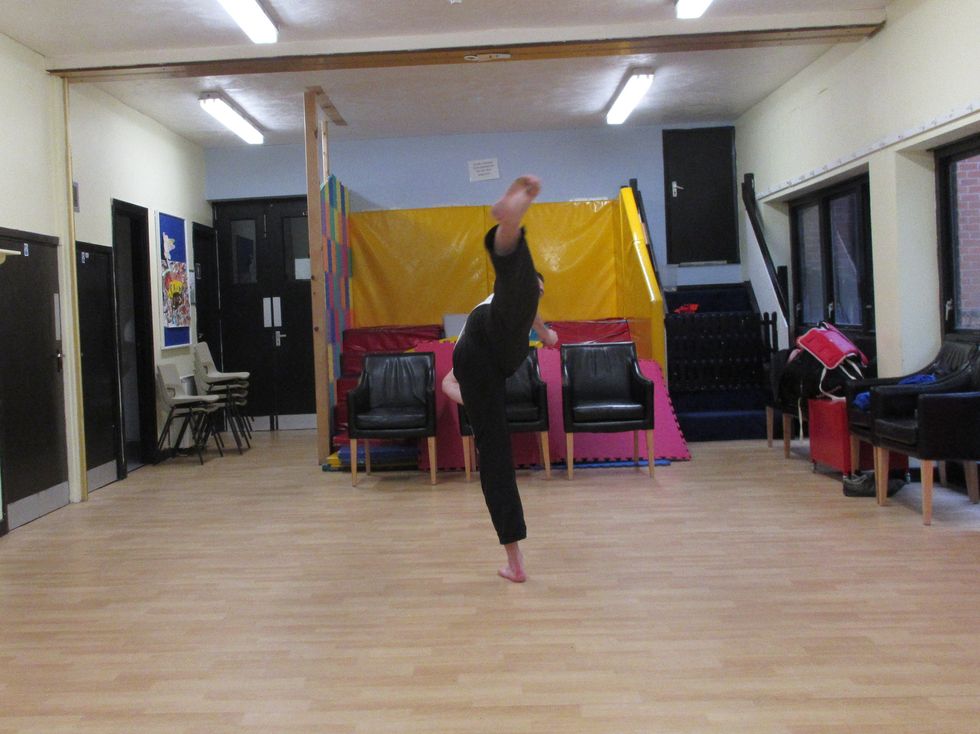 I keep the body aligned for balance. I extend the foot for additional reach. Alternatively, I could strike with the heel.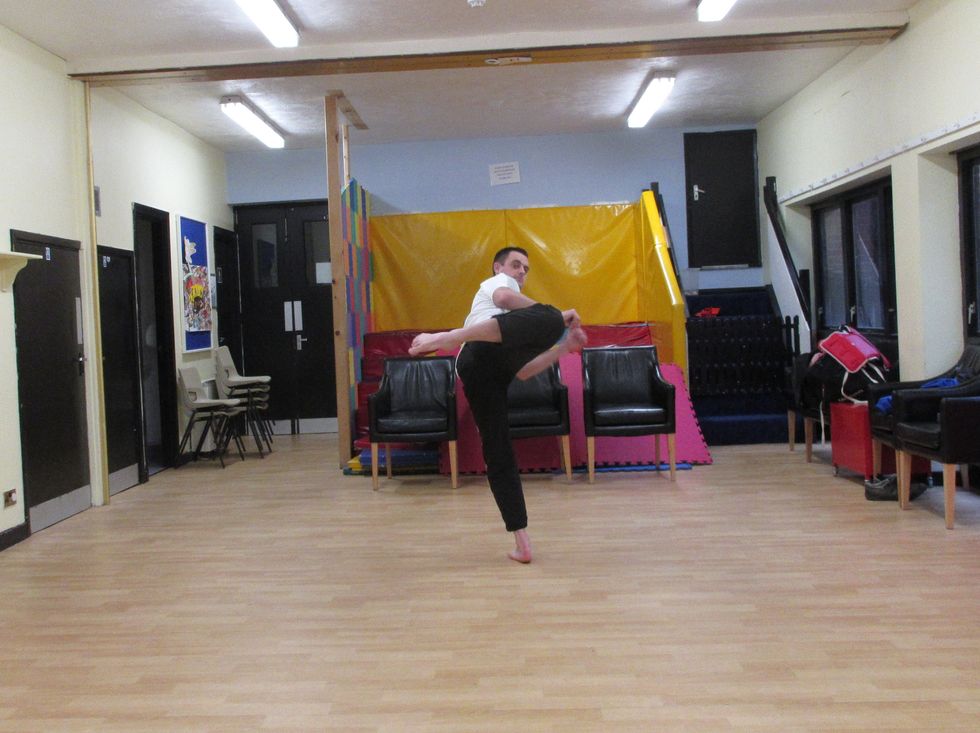 I snap the leg back in as I finish the execution of the kick. This aids recovery, so that I can transition well back into my stance.
The creator of this guide has not included tools