This is a henna paste tube. You want to keep the tension in the tip so that it comes out smoothly. If you look at the picture I taped mine as I went along to help keep the tension.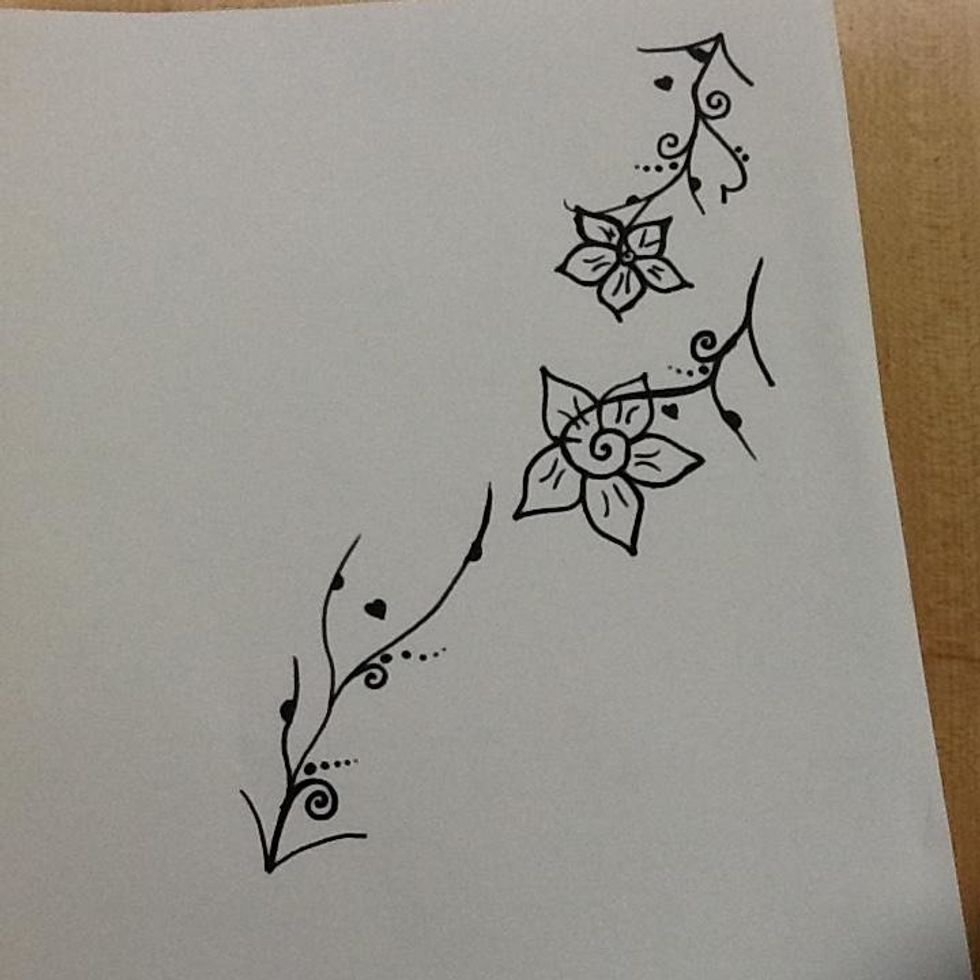 This is the image I used. You want to do it numerous times because you only have one chance with the henna. I did mess up and I tried to wipe it with tissue and it doesn't work very well.
I tried it on paper with the henna before I did it one my ankle.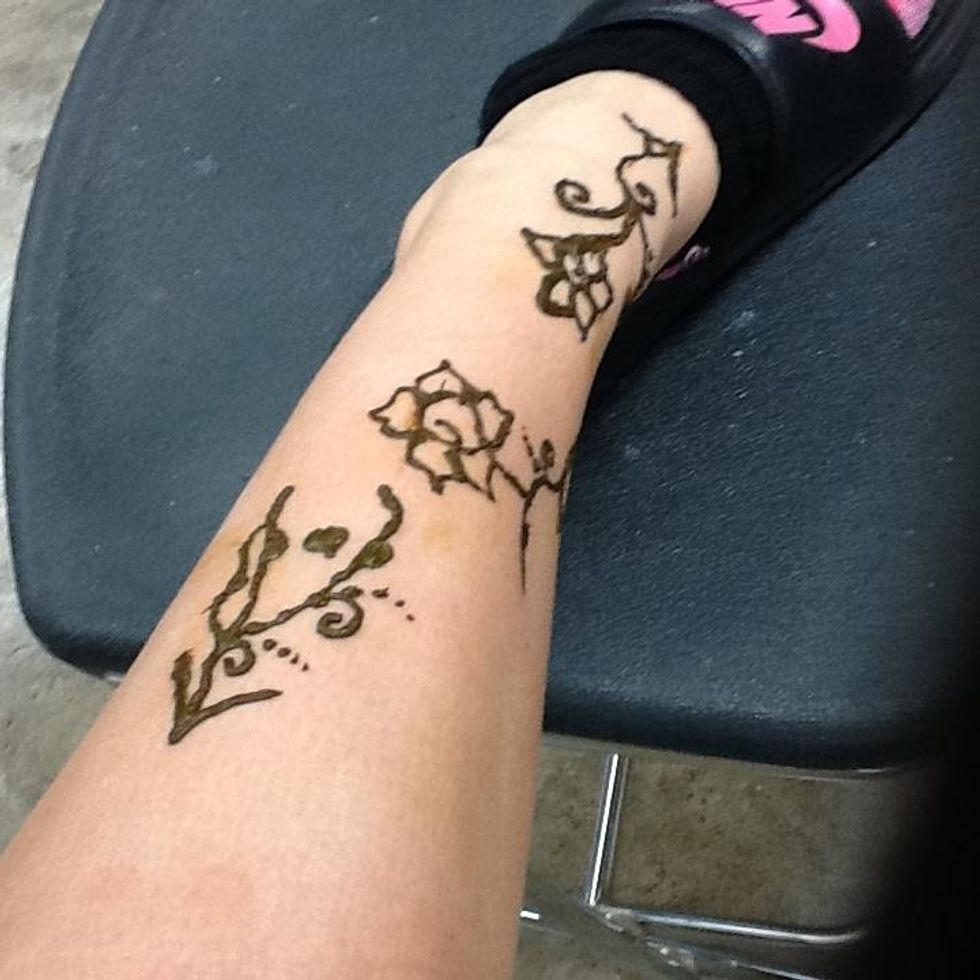 This is the final product. It did not turn out the exact way I wanted it to but that is ok. Let it dry for a good hour or so and the pick off the paste.
Depending on how you treat, how often you shower (Which I hope is regularly), and where the henna is at, it should last anywhere from 5-15 days. Lotion will help. When done, put left overs in freezer.
Alexandra Michael
I am always looking for simple, cute, and fun new projects to do. I hope I can do the same for you!;)