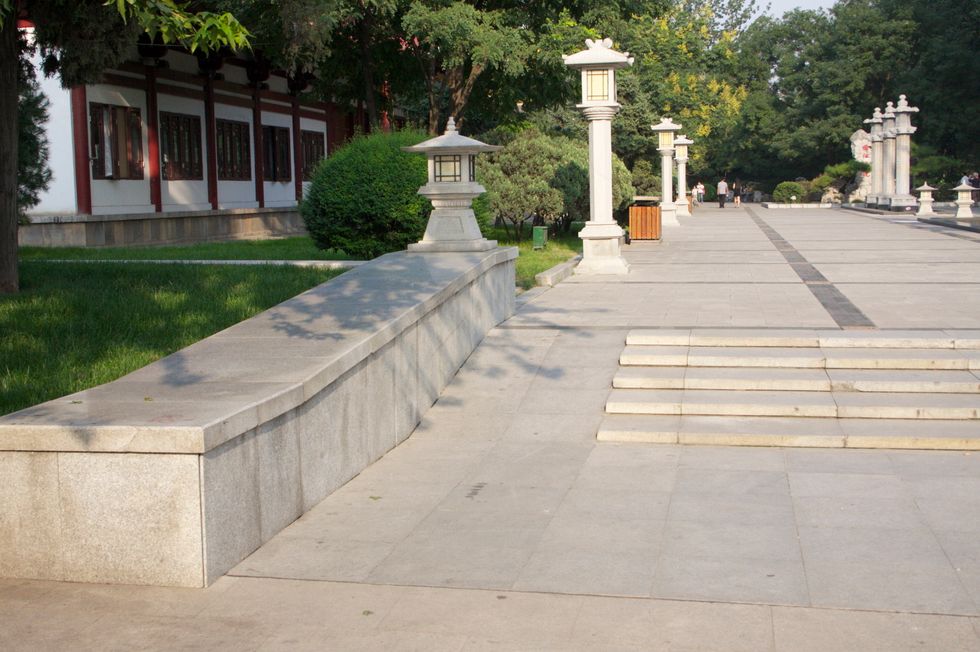 First, find a good and open place to skate. http://tinyurl.com/kqs97s6
Next, be sure that you are comfortable riding your skateboard. http://tinyurl.com/lt5j846
Before you begin to practice the Heelflip, there are a couple tricks you want to know first. These tricks are the Ollie, Shove it and Kickflip.
Once you've done steps 1-6 you can start practicing the Heelflip.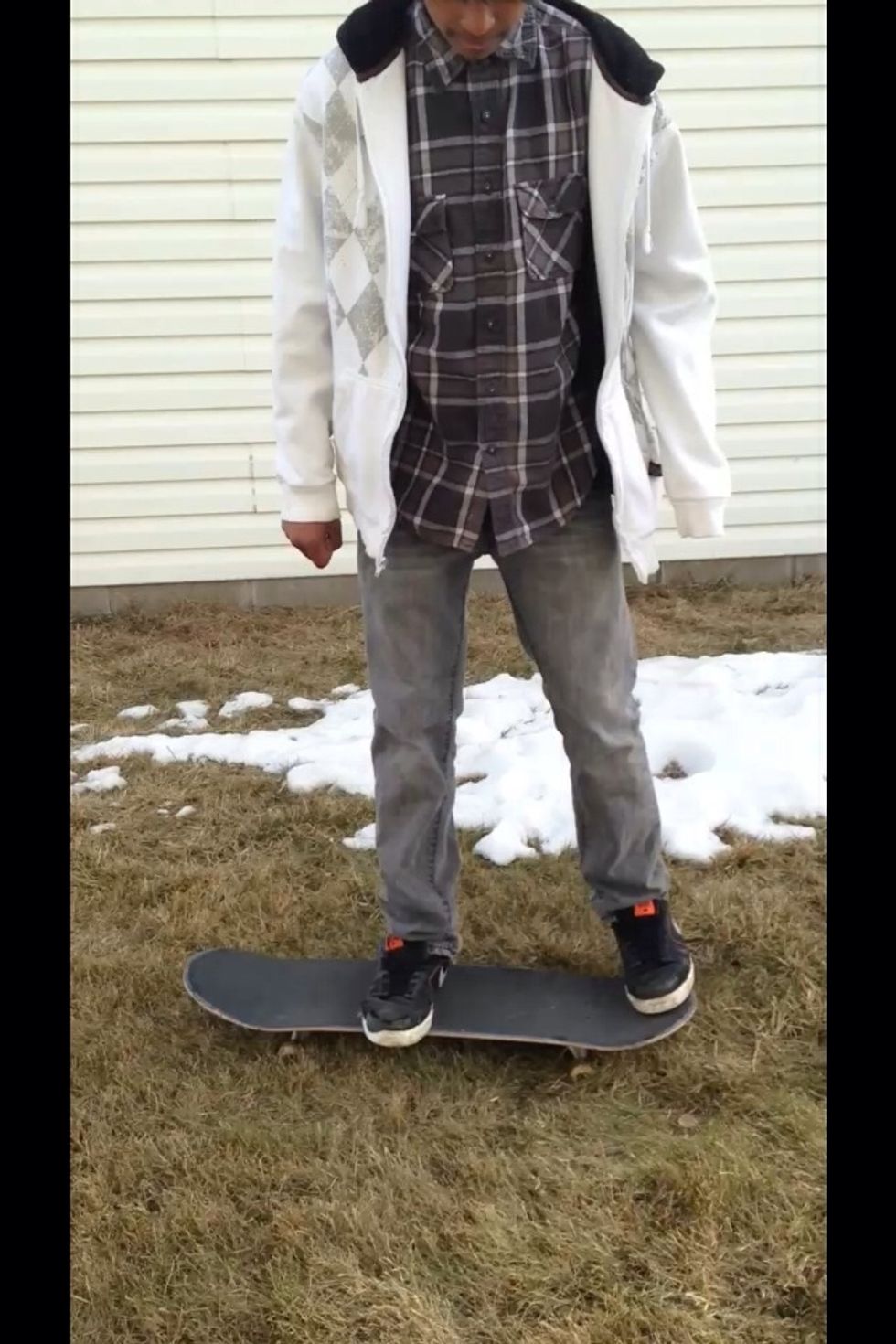 Position your feet as shown above. Your back foot should be in an Ollie position. Your front foot should also be in an Ollie position with your toes hanging off 2 inches.
Keep repeating step 9 until you can rotate the board every time. If you are struggling angle your foot slightly toward the nose.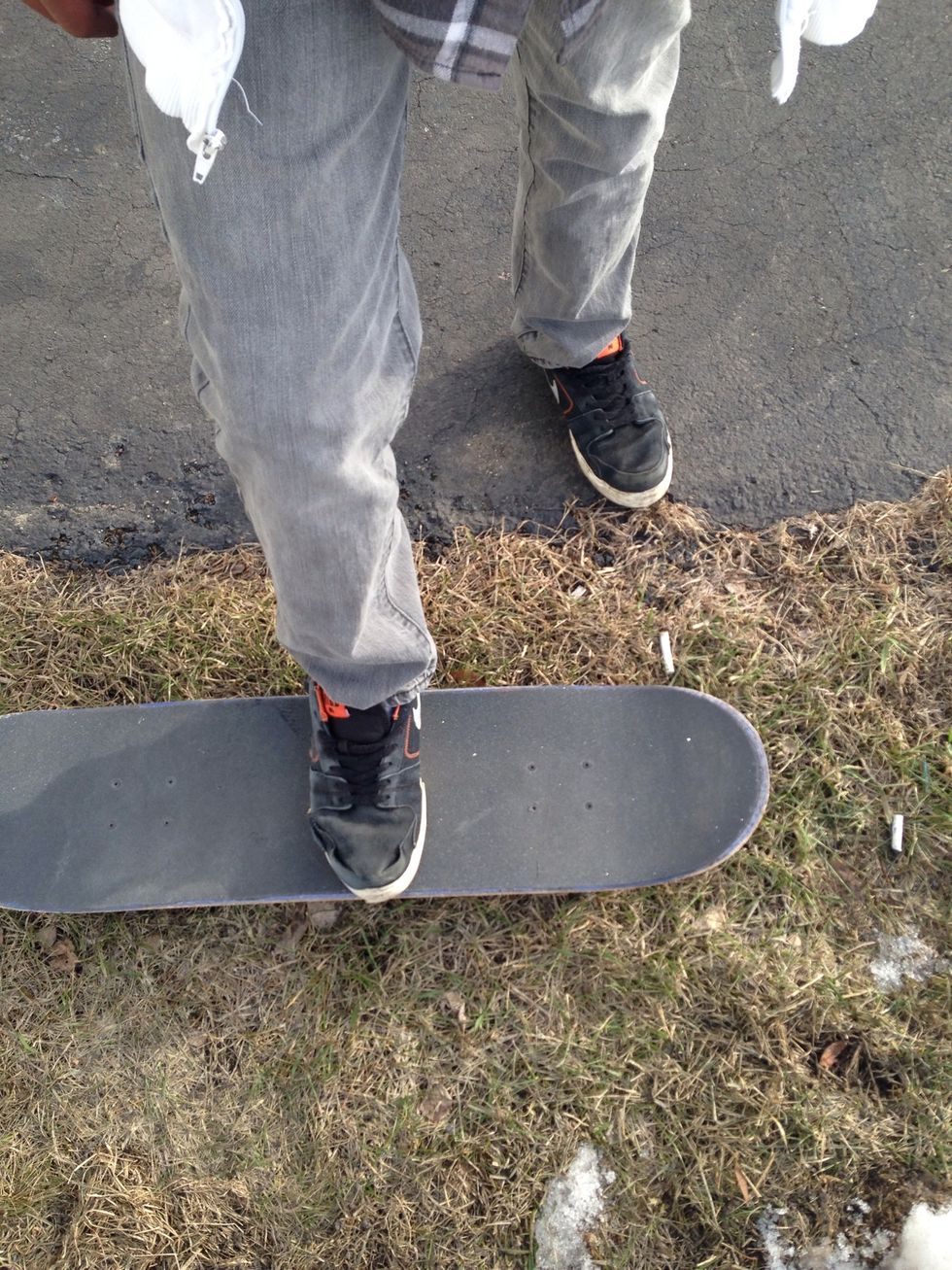 Find a spot on the grass. Rotate the Heelflip the same way you did before but catch it with your front foot. Take your back foot off as soon as you pop the board.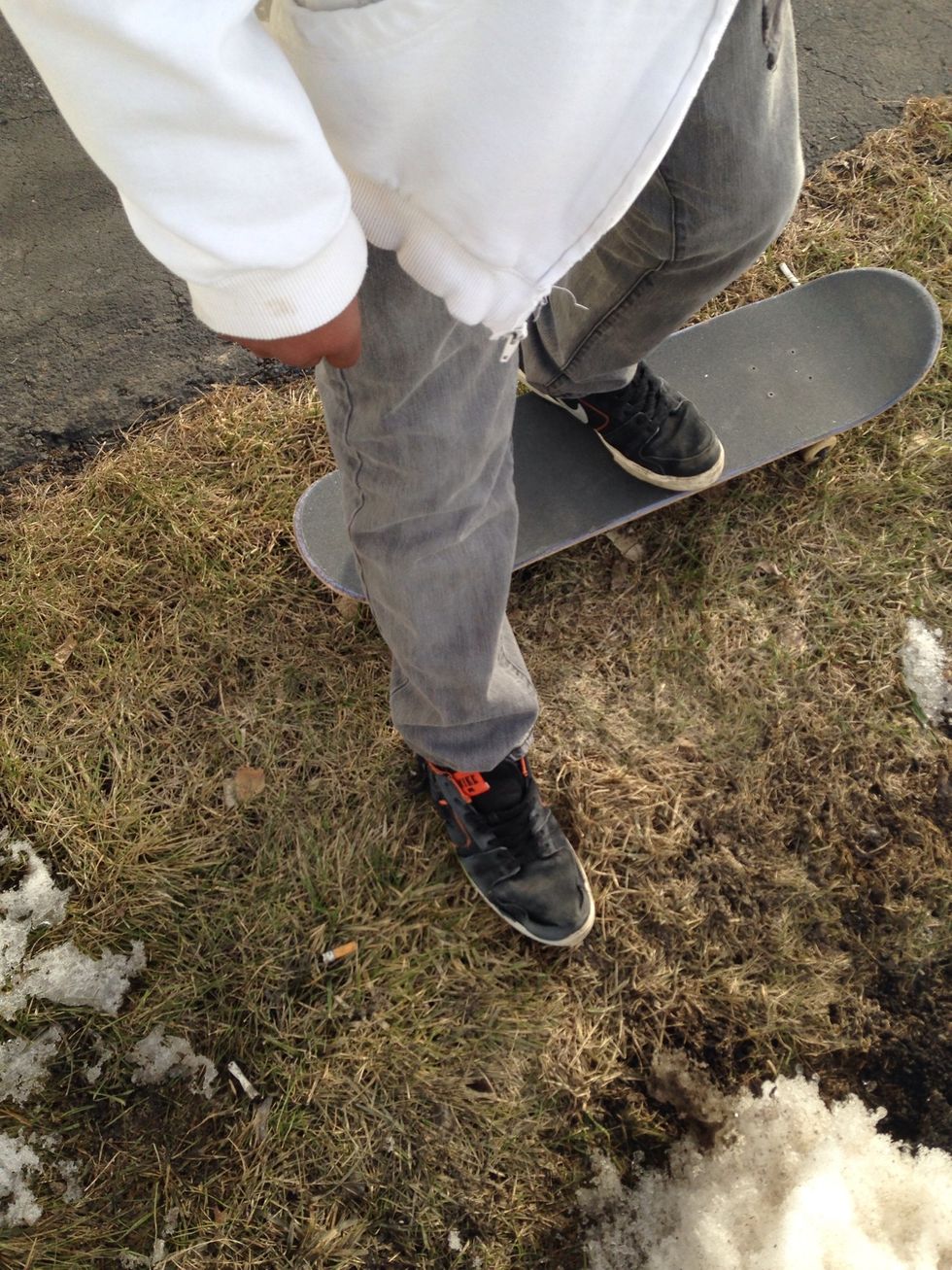 Do the same thing you did in step 11 but this time jump forward and catch it with your back foot. Practice catching it with your back foot more than you did with the front.
It's very important to catch your skateboard with your back foot. When you are attempting the actual trick, your back foot stops the rotation.
Now rotate it again but jump straight up and over the board. Remember not to flick to hard because you just want to land on the back.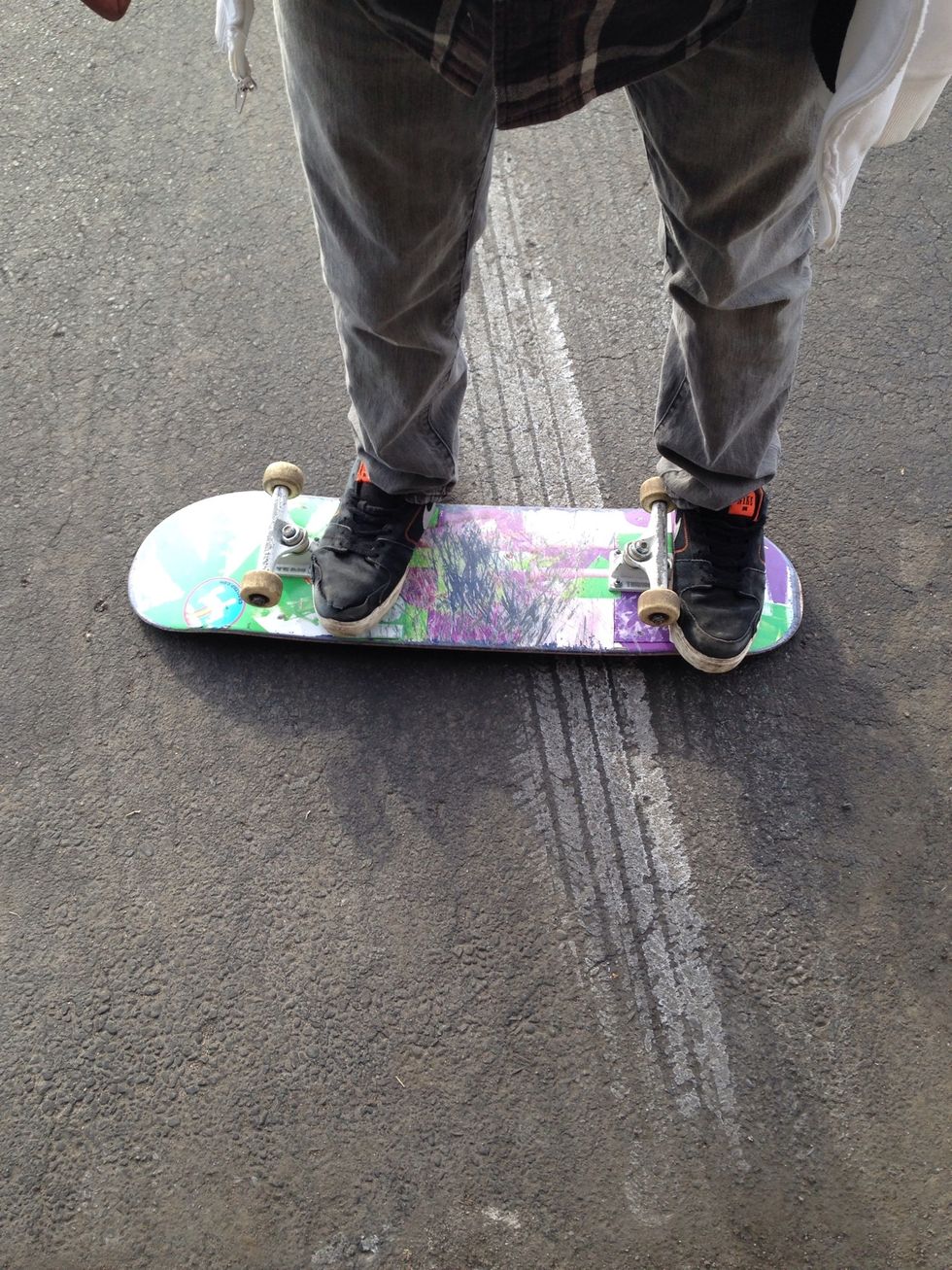 Now go back to the concrete and repeat step 14. This will get you used to landing on a hard surface.
If you cannot land, try flicking harder. If that doesn't help, try popping harder.
Return to the concrete after you've landed a couple in the grass.
After you've landed a couple, try it moving.
1.0 Standard Skateboard
1.0 Pair of Suede/Canvas Shoes
Comfortable Clothing