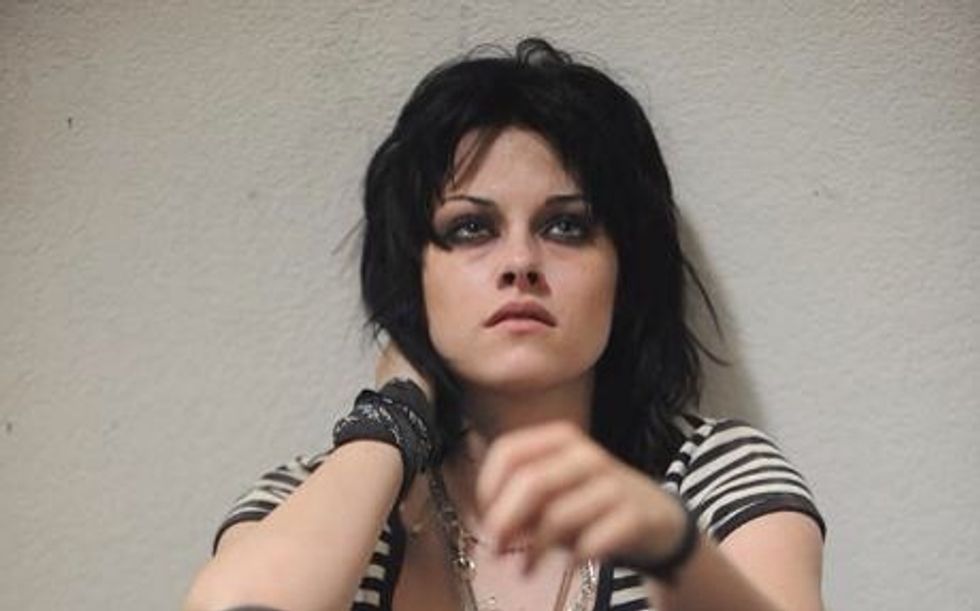 Kirsten Stewarts role as Joan Jett in 'The Runaways', and her dirty grungy look was my inspiration for this look.
Start by priming your eyelids. This will help the dark color to really pop and stick nicely.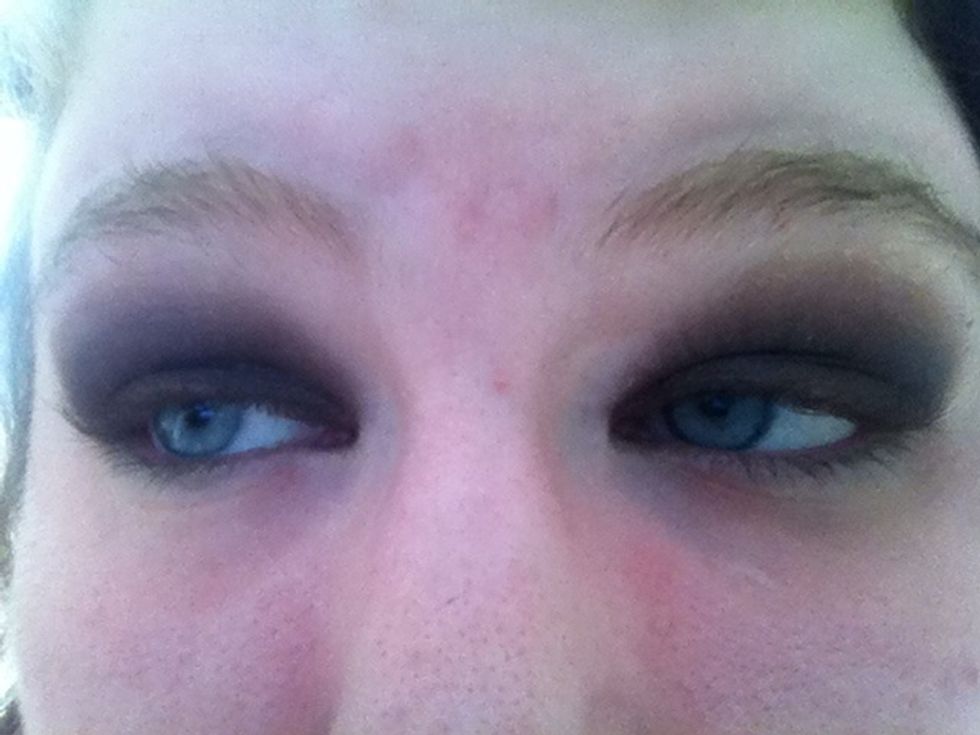 Apply your brown shadow all over your eyelid. Really blend the top in to get a fade away kind of look.
Line the bottom of your eyes. I never put eyeliner all around but I made a small exception for this look.
Take a black shadow and blend it into your bottom liner to create a really dark smokey look.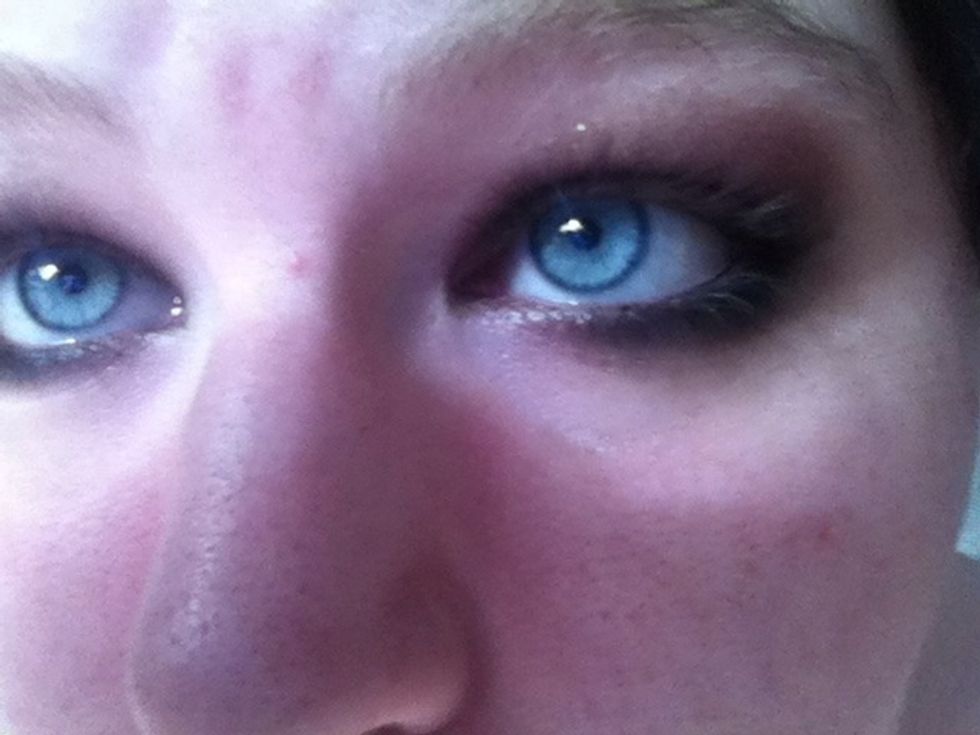 Take your brown and smudge it along the bottom of your lower eye above the black, but don't bring it down with the black.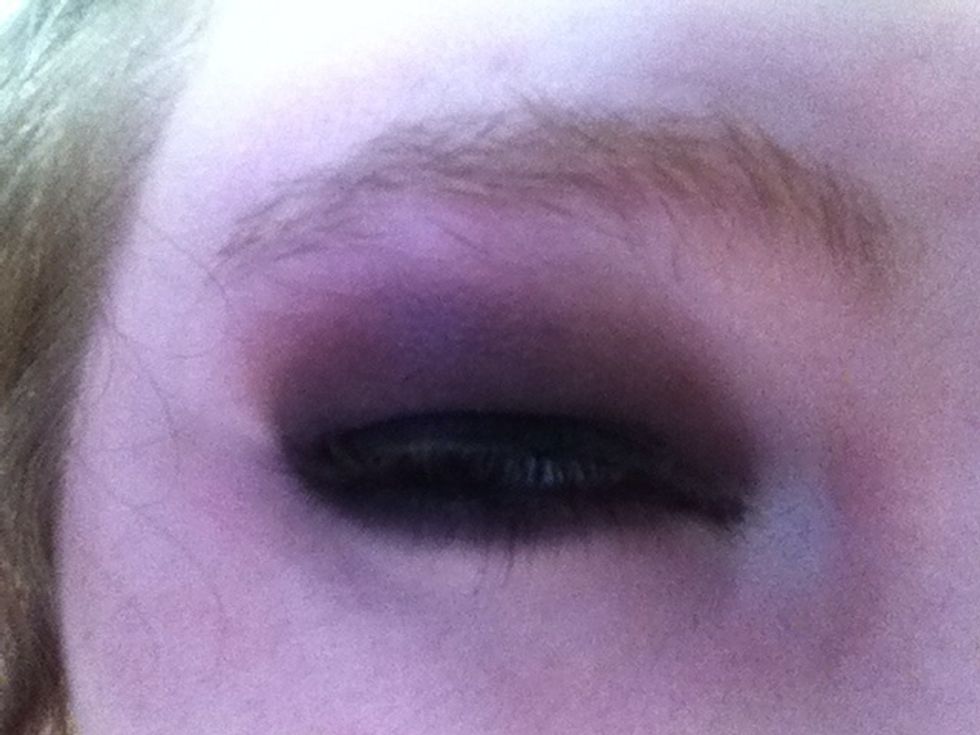 Line the top of your eye and use the black shadow to blend and smudge it into the brown to get a nice gradient smoky look.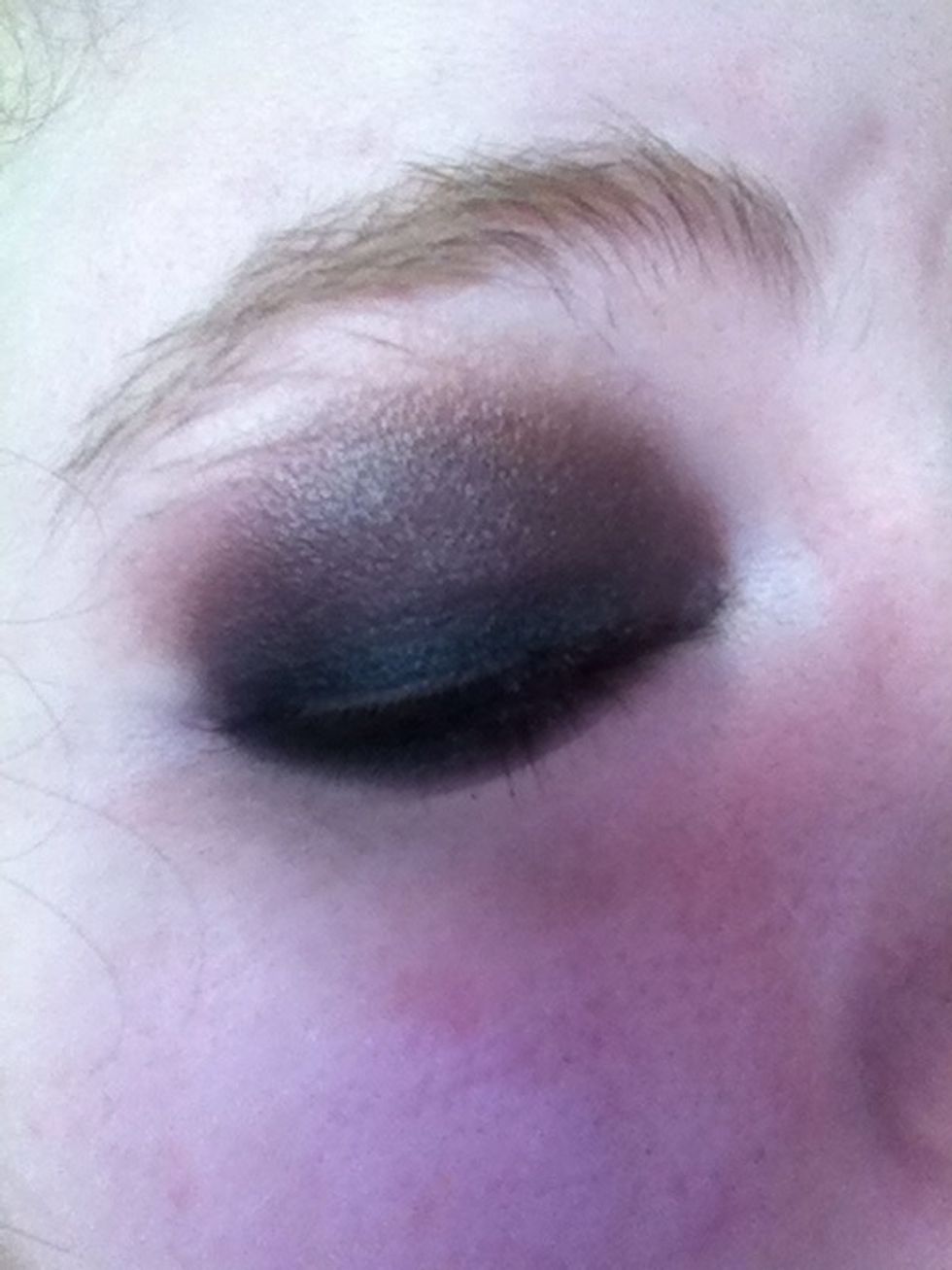 This is how your eyelid should look.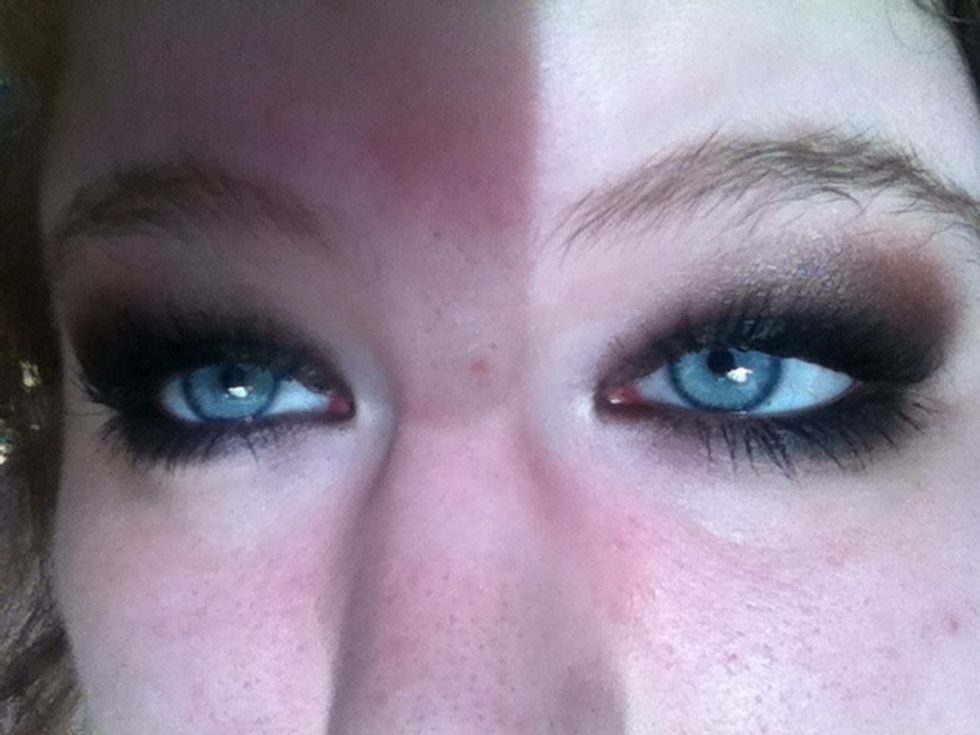 Apply copious amounts of mascara :P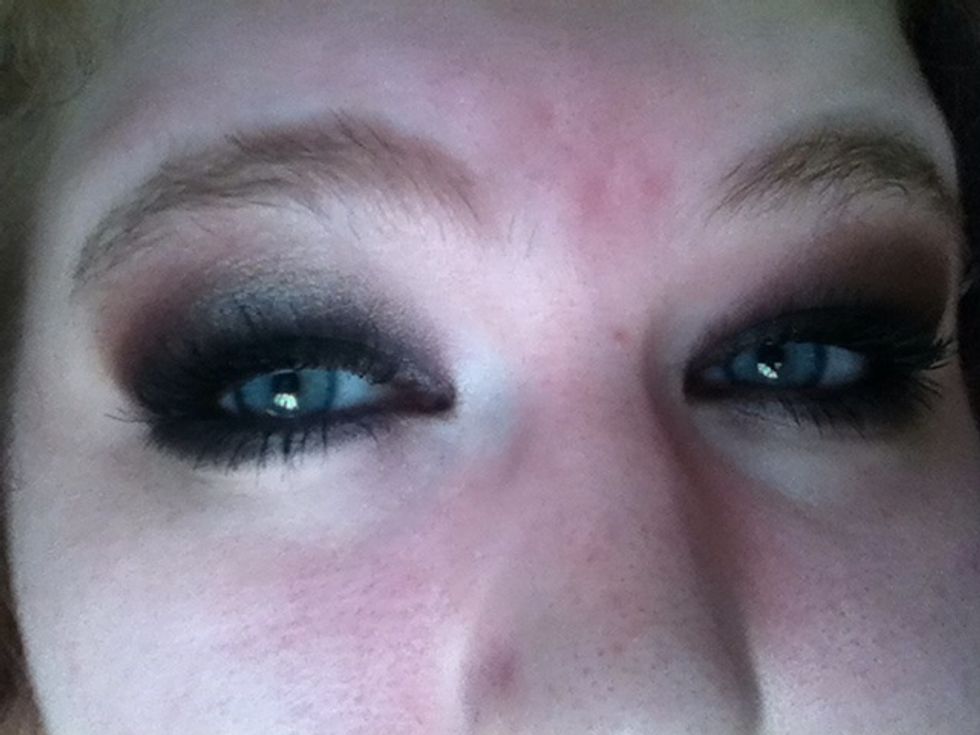 And voila!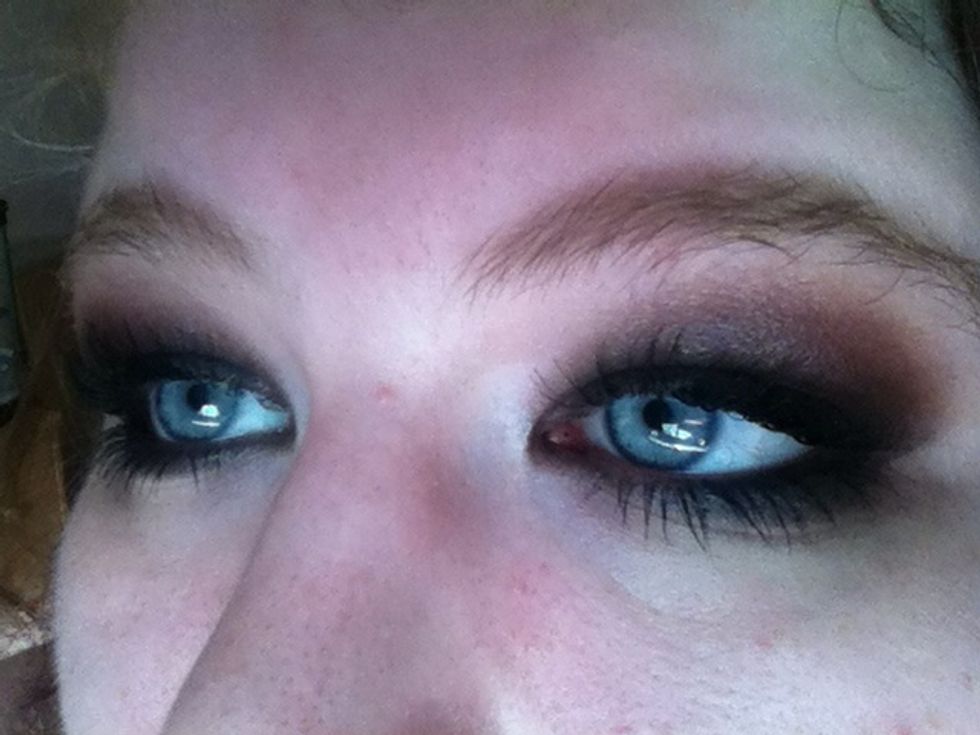 You now have a lovely grungy dramatic look.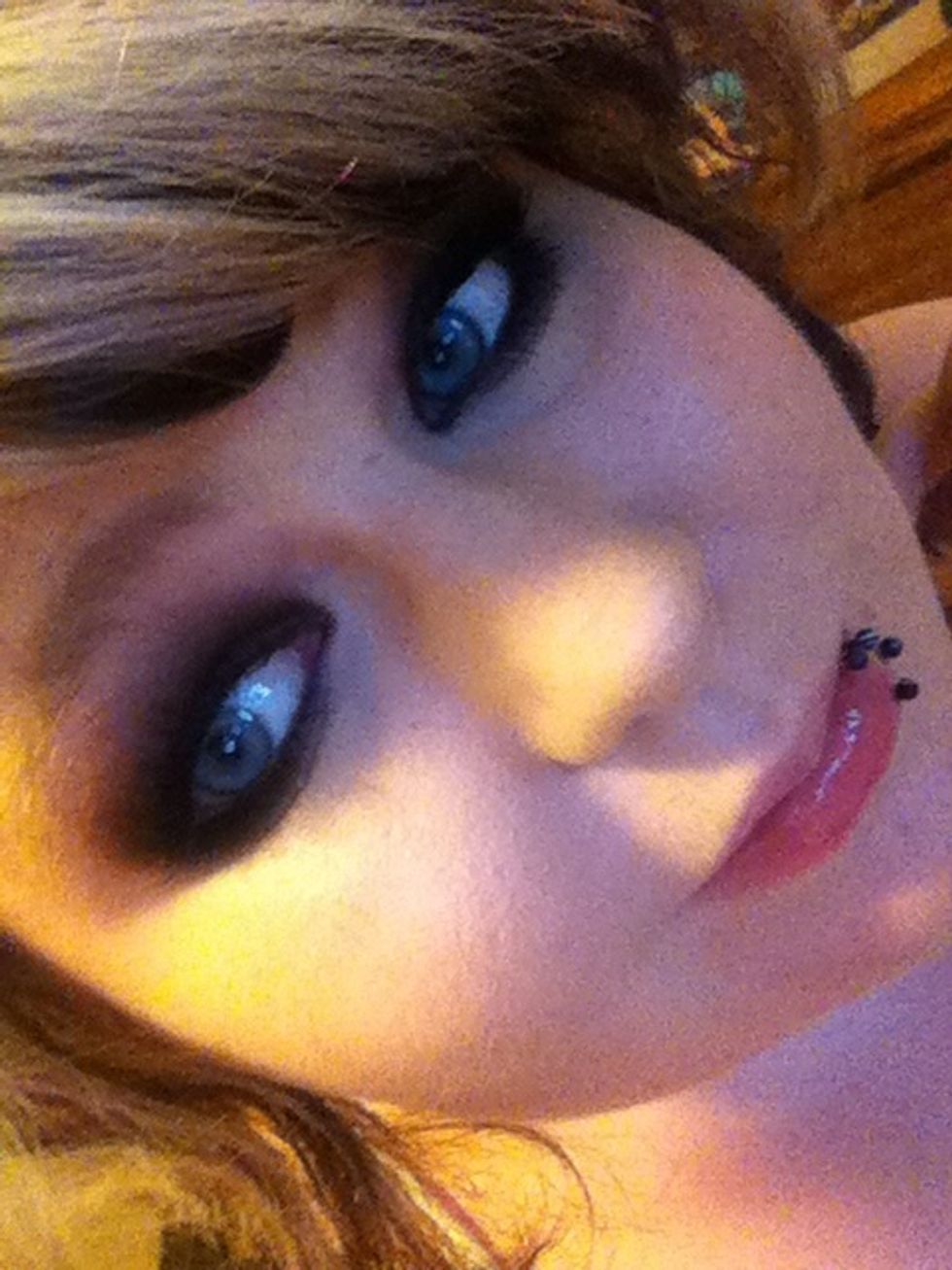 Very rockstar chic! Lots of attitude :)
And questions just leave them in the comments. If you have and ideas for future videos comment or message me :)
A medium-dark brown eyeshadow
Black eyeliner
Mascara
Something to smudge with
Black eyeshadow