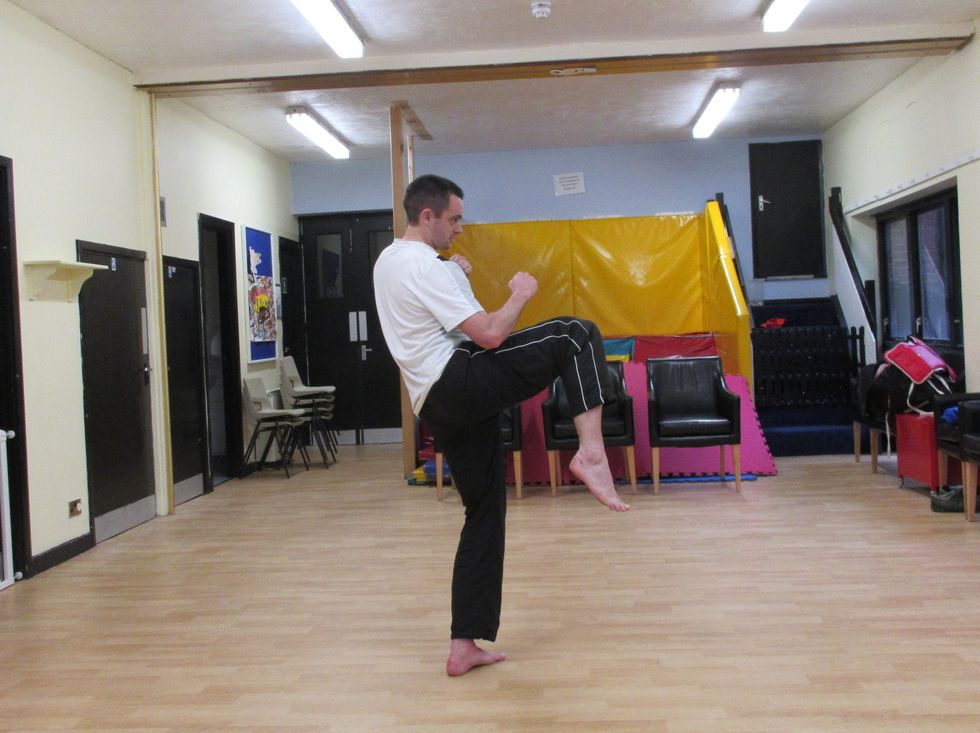 First, I drive the leg forward in the coiled position.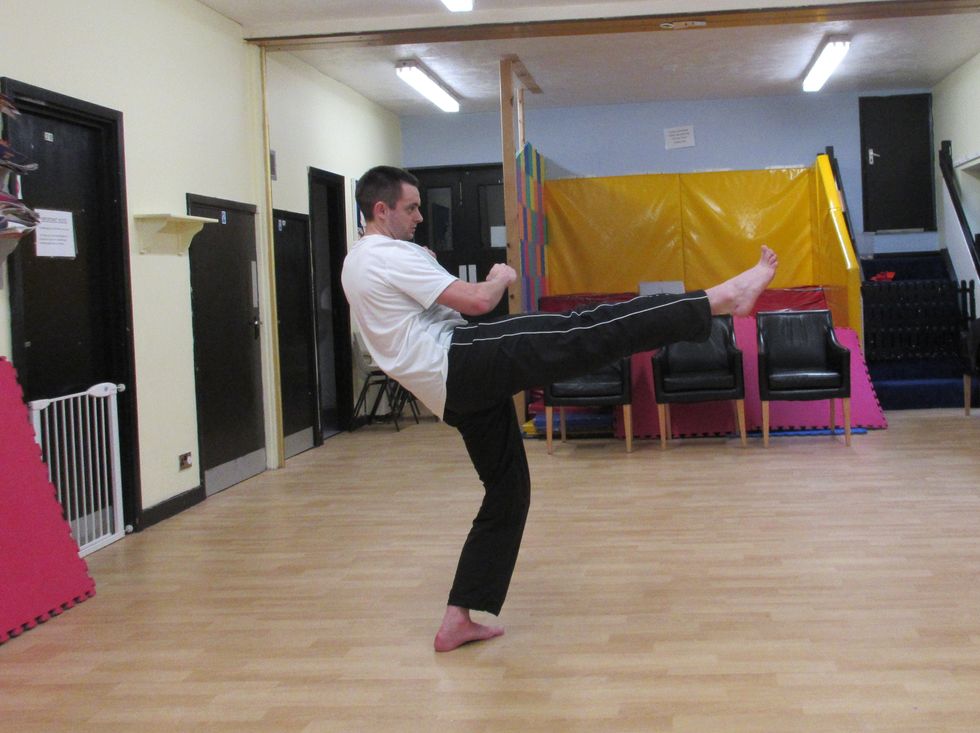 I then extend the leg into the target, digging the ball of the foot in. If it is a horizontal target, I can use the instep instead.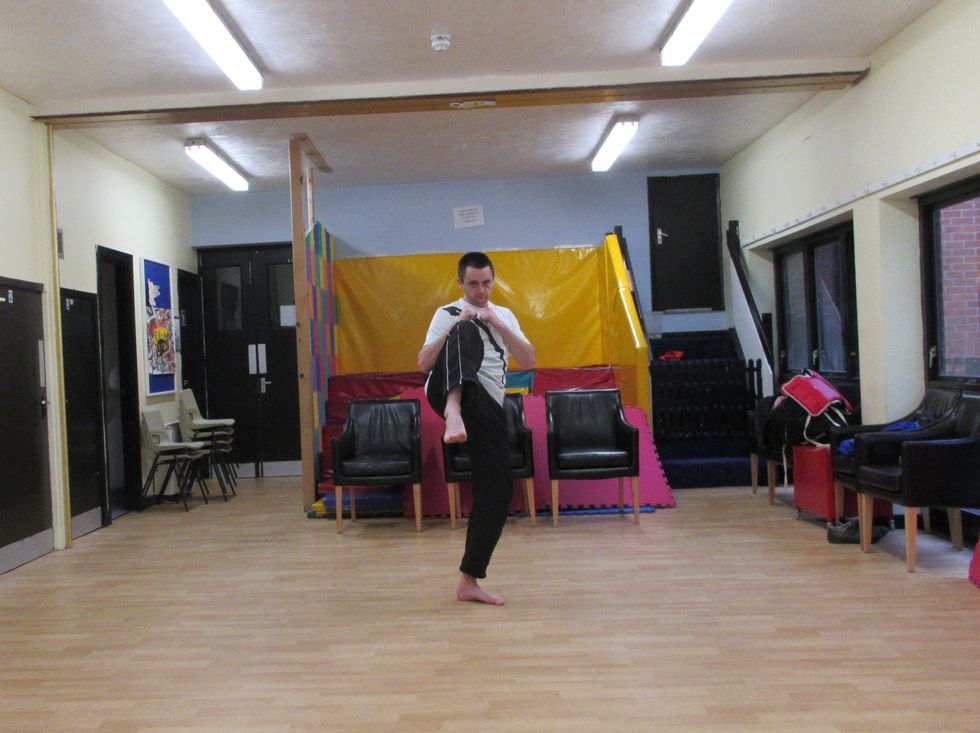 The knee is raised directly forward.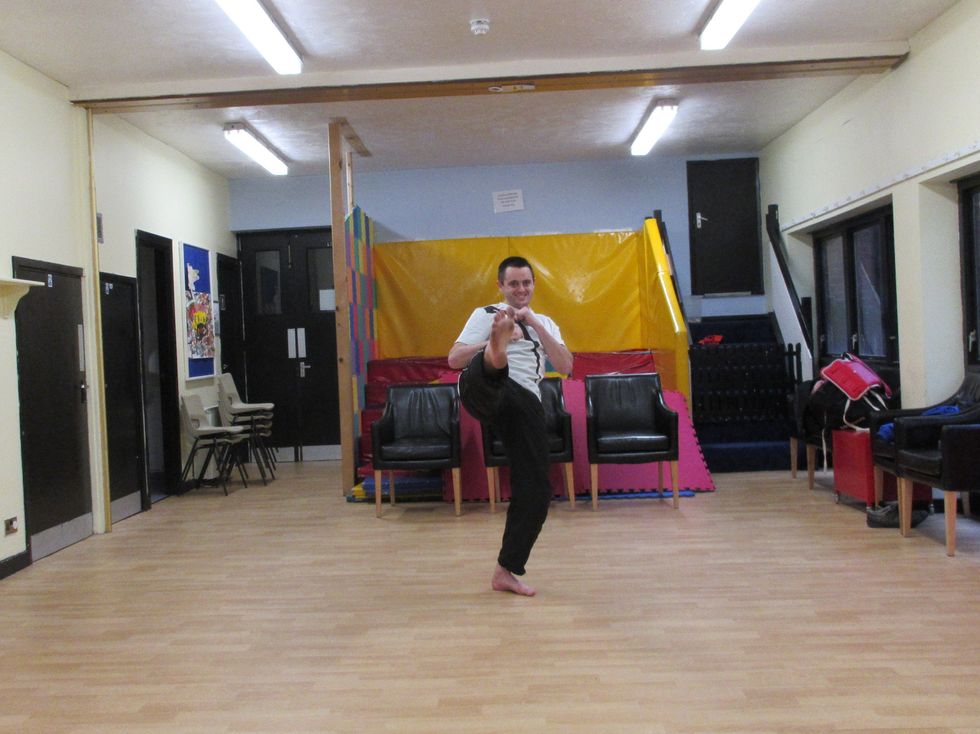 I thrust the leg into the opponent, extending the foot whilst pulling the toes back to expose the ball of the foot. It isn't just a flick of the knee. It comes from the hips.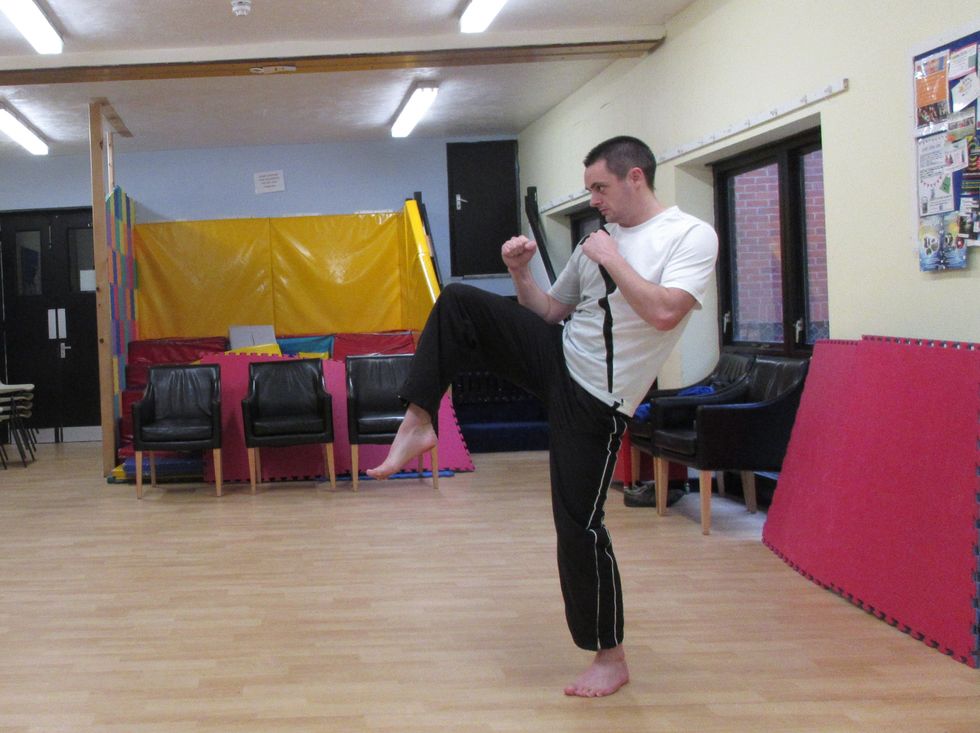 I avoid leaning back to much. This aids stability.
As I land the kick, I rote the grounded foot slightly to allow the hips to turn into the kick. This adds power.
The creator of this guide has not included tools