bold lips are everywhere but it can get tricky balancing the look between fresh and overdone!
8
Collect your tools and product!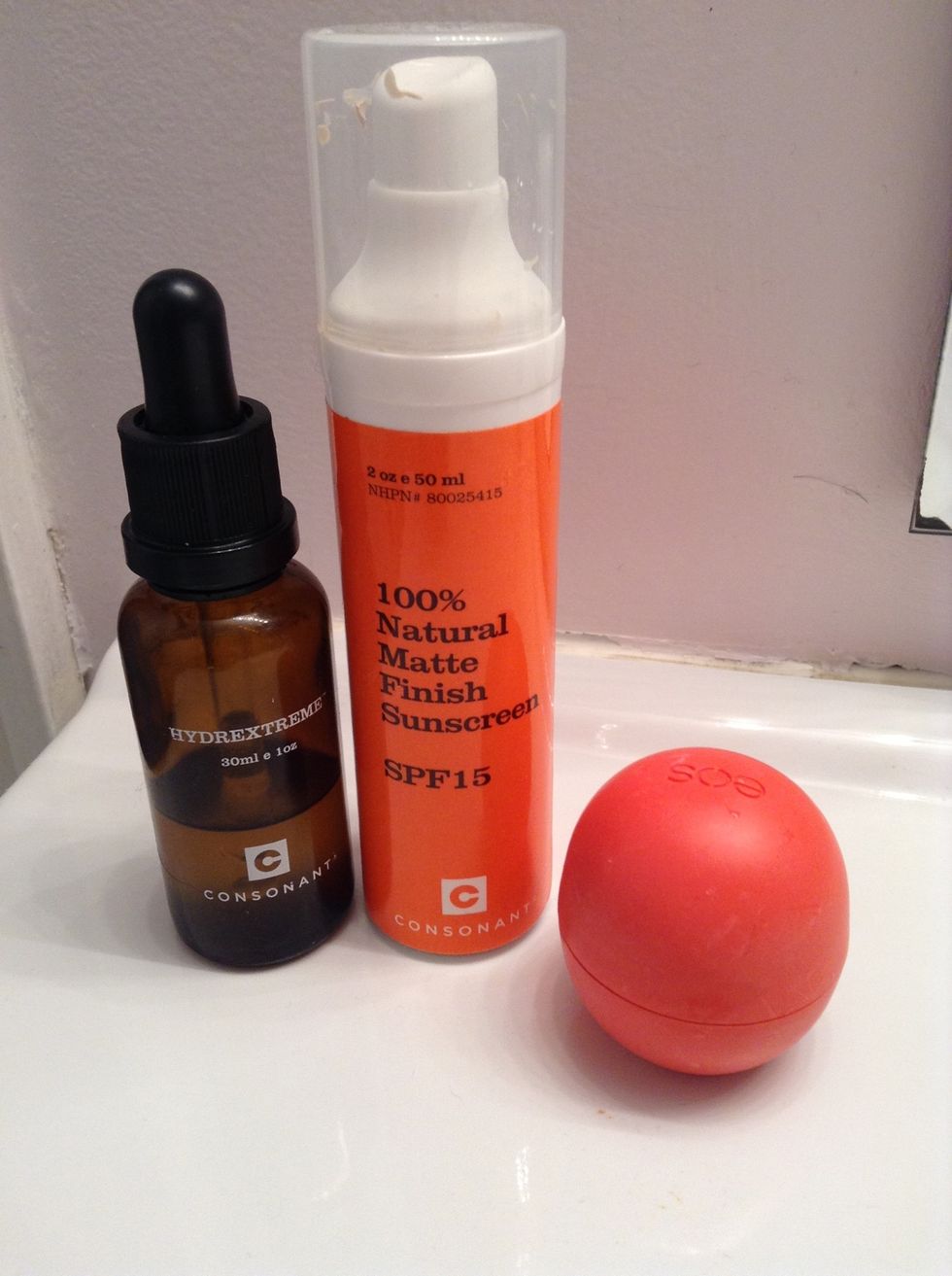 Start with skin prep! A bold lip looks best against flawless, healthy skin!
I always start with serum and sunscreen. Always!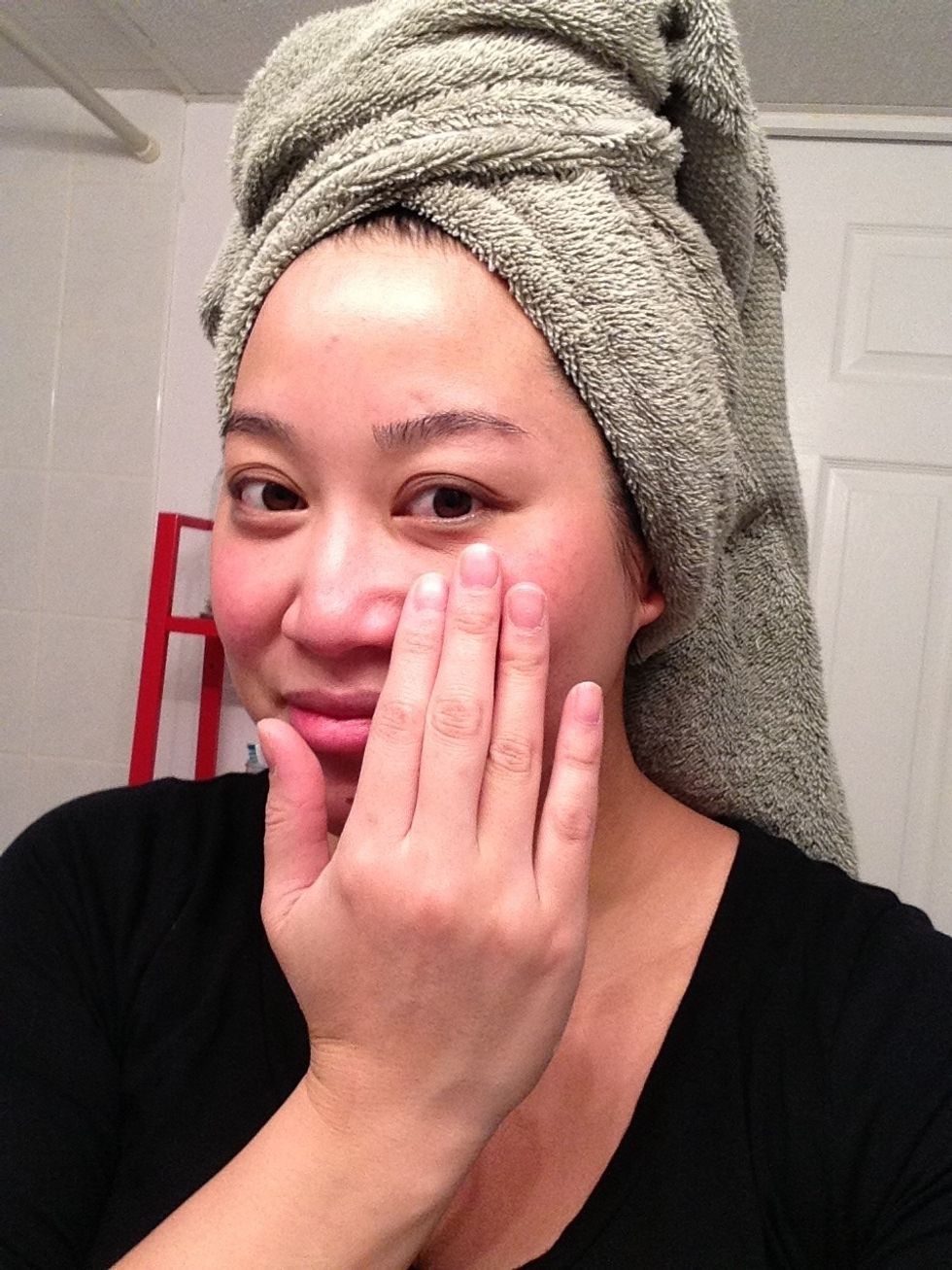 Work it in!!!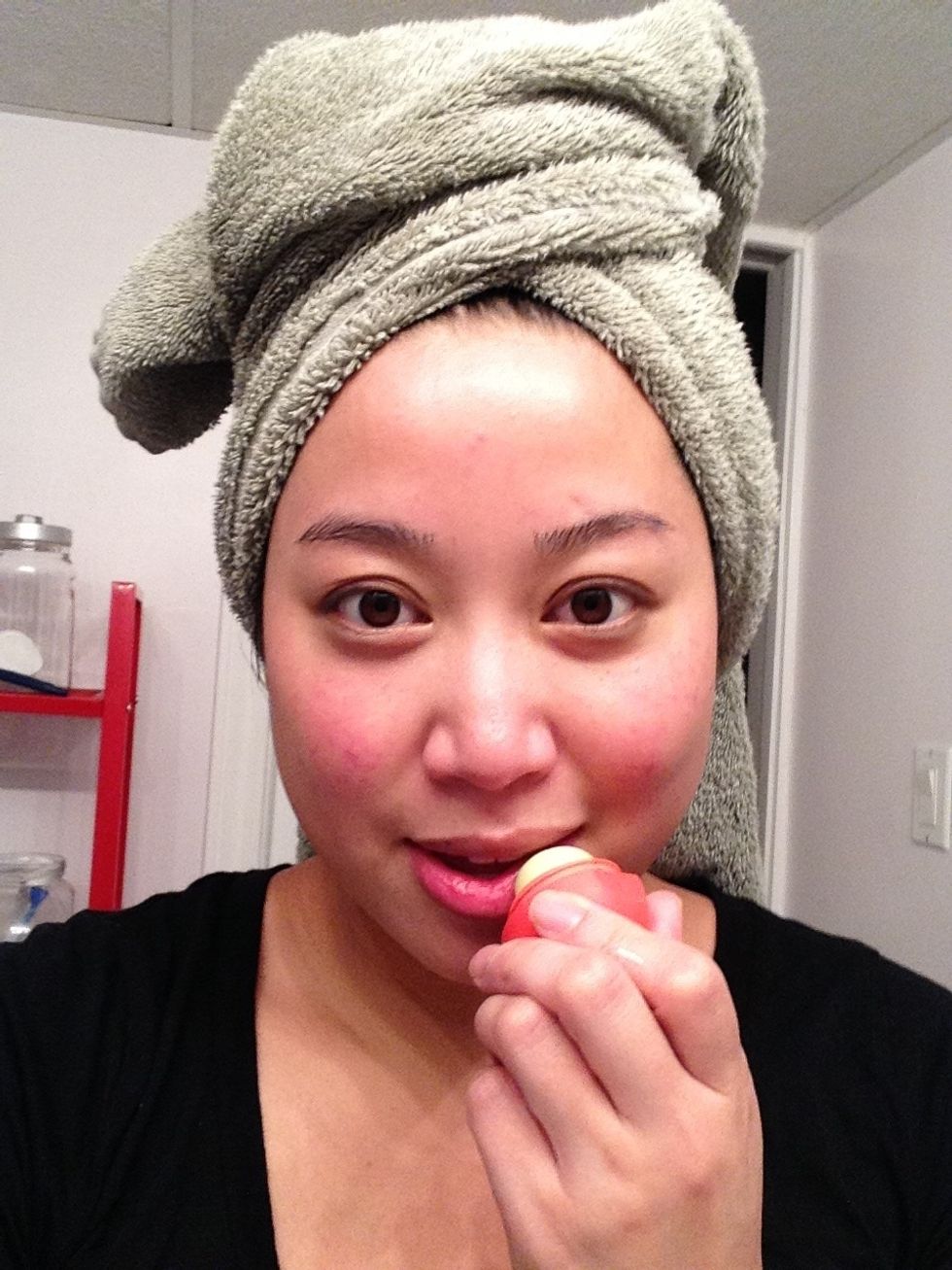 And a healthy dose of lip balm. Really important because bold lips require a soft kissable lip!
Take some time to let your skin care products set. A good time to tweeze stray brows or prep your hair!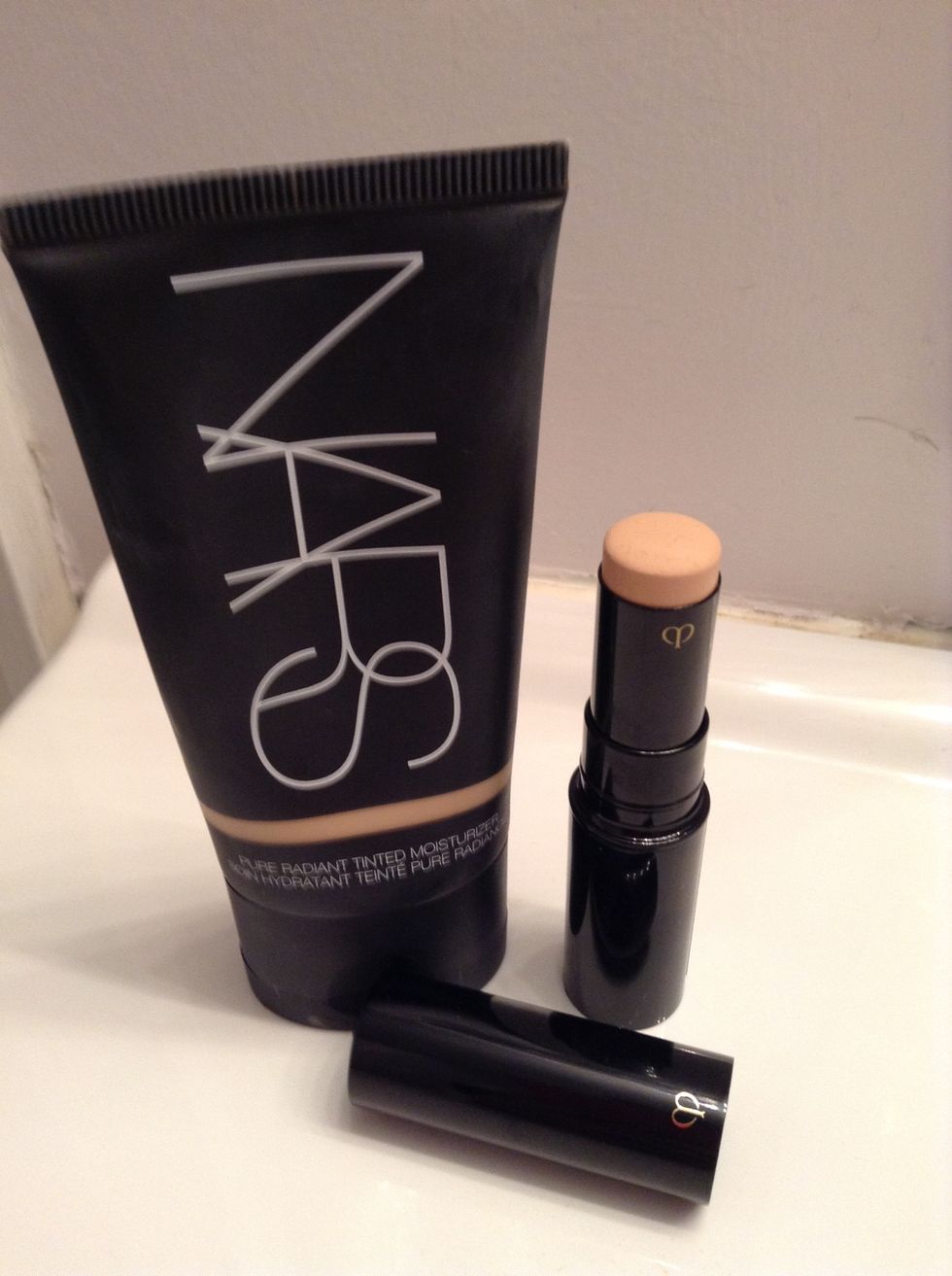 Time to base and conceal!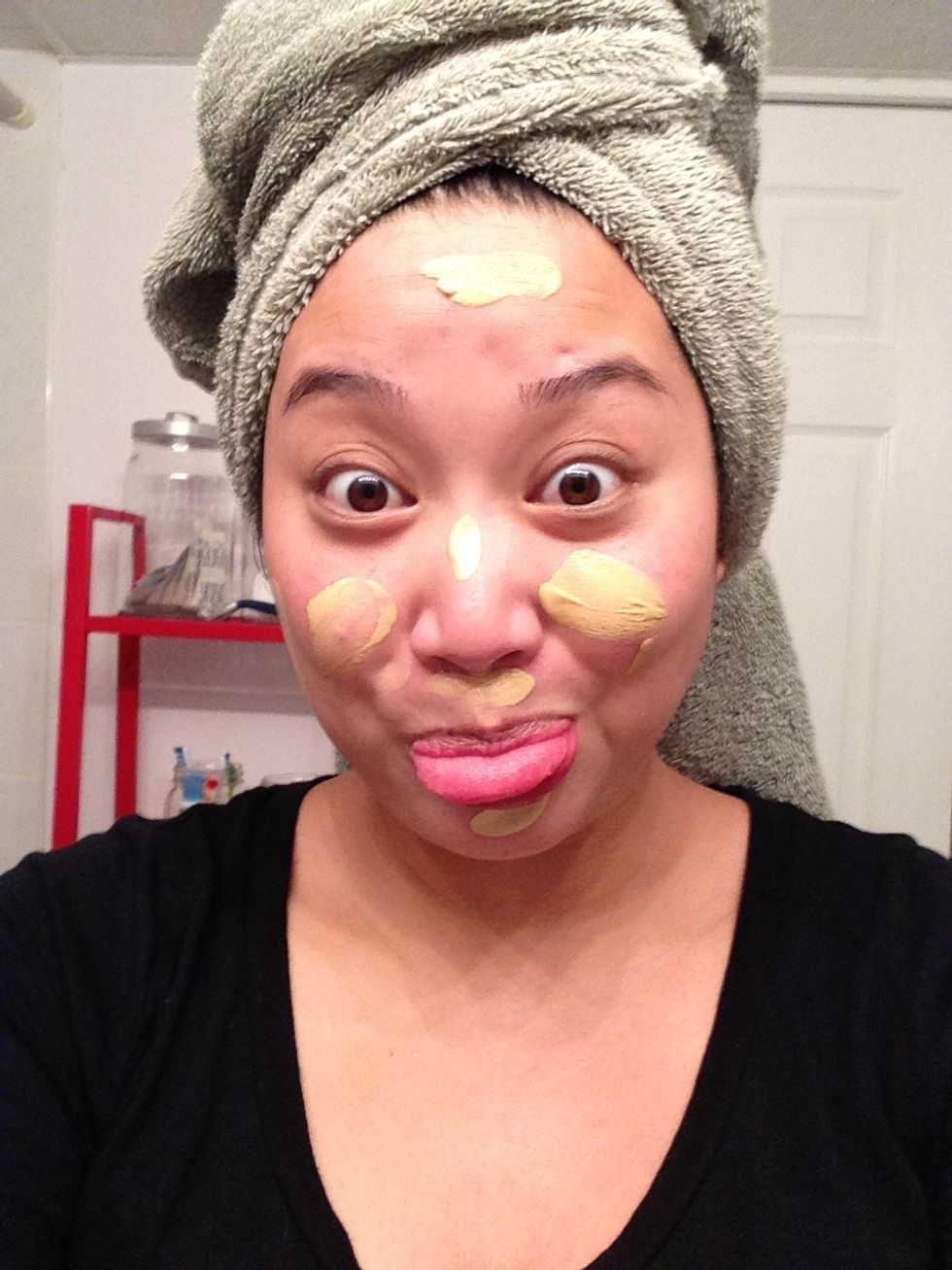 Base your skin to even out the tone and hide redness. I prefer tinted moisturizer. It's dewy!
For pesky dark spots or blemishes you can conceal! Apply lightly and only where needed!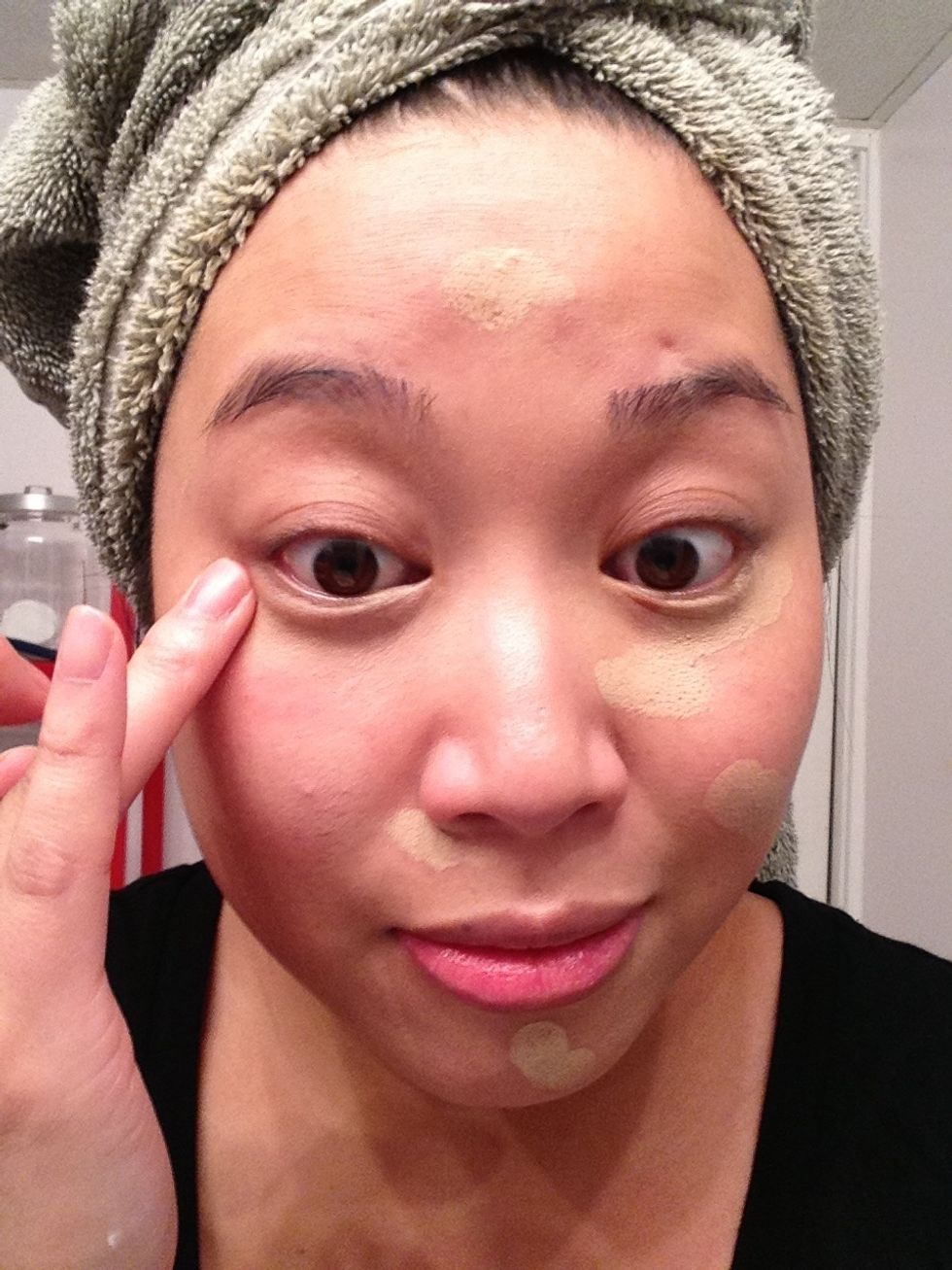 The ring finger is great at blending and softening your concealer for a natural look. Don't forget around the nose where you can be red!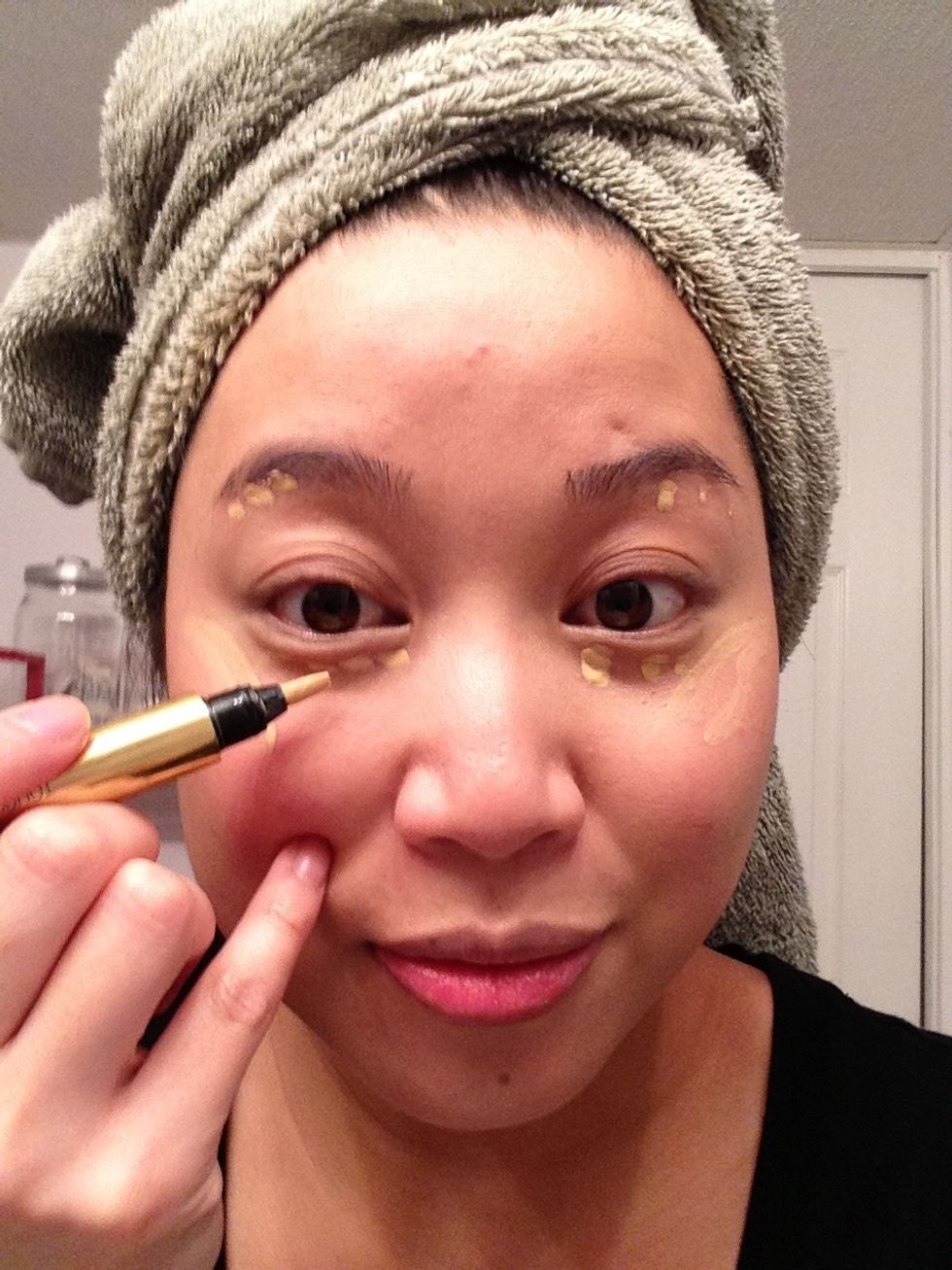 For added brightness and if needed, you can take a highlighter concealer around the eyes and brows!
I don't have an issue with travelling makeup, but some do. An optional step here is to dust with translucent powder to set your cream and liquid makeup.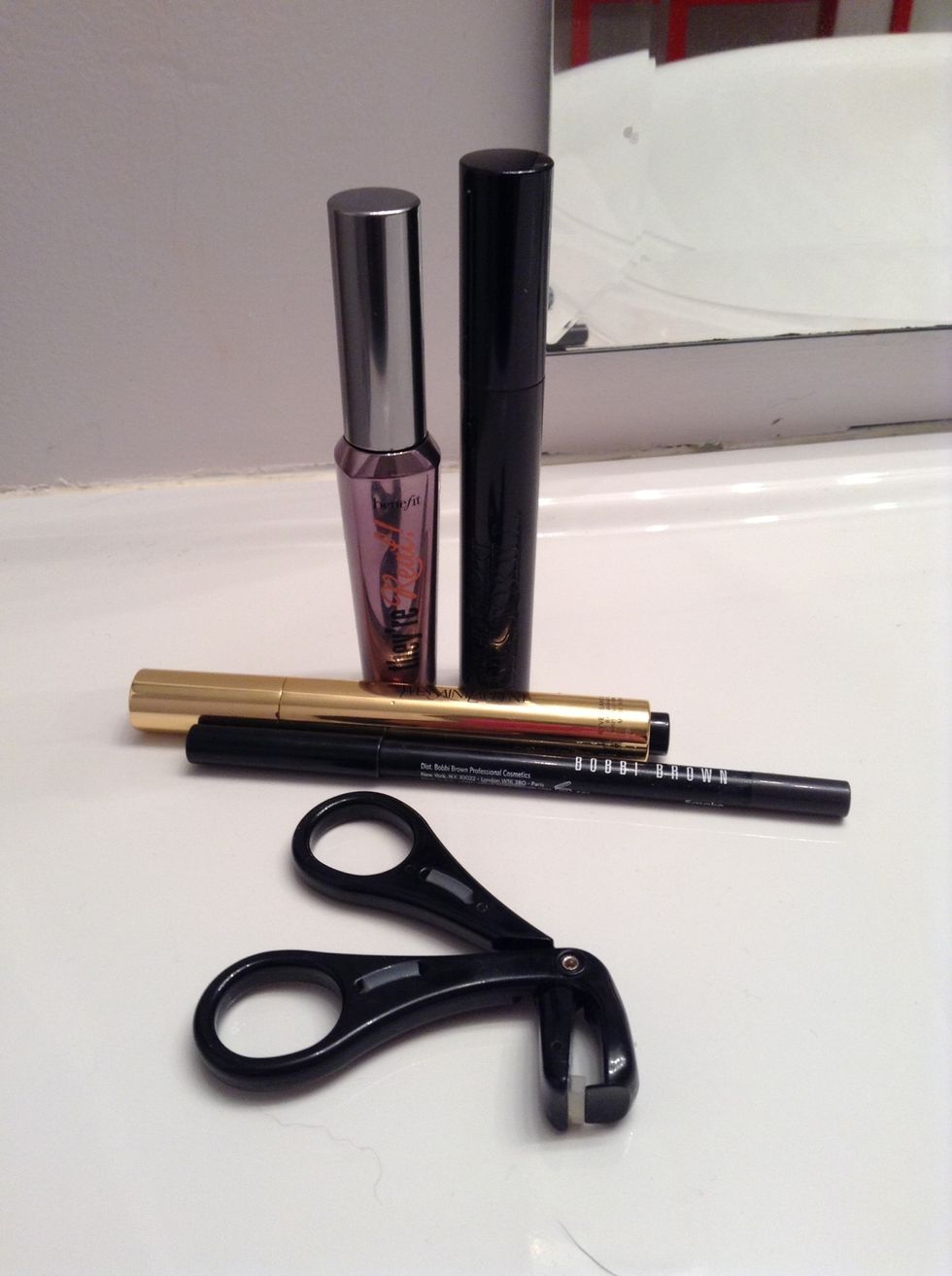 Now we dress up the eyes a bit!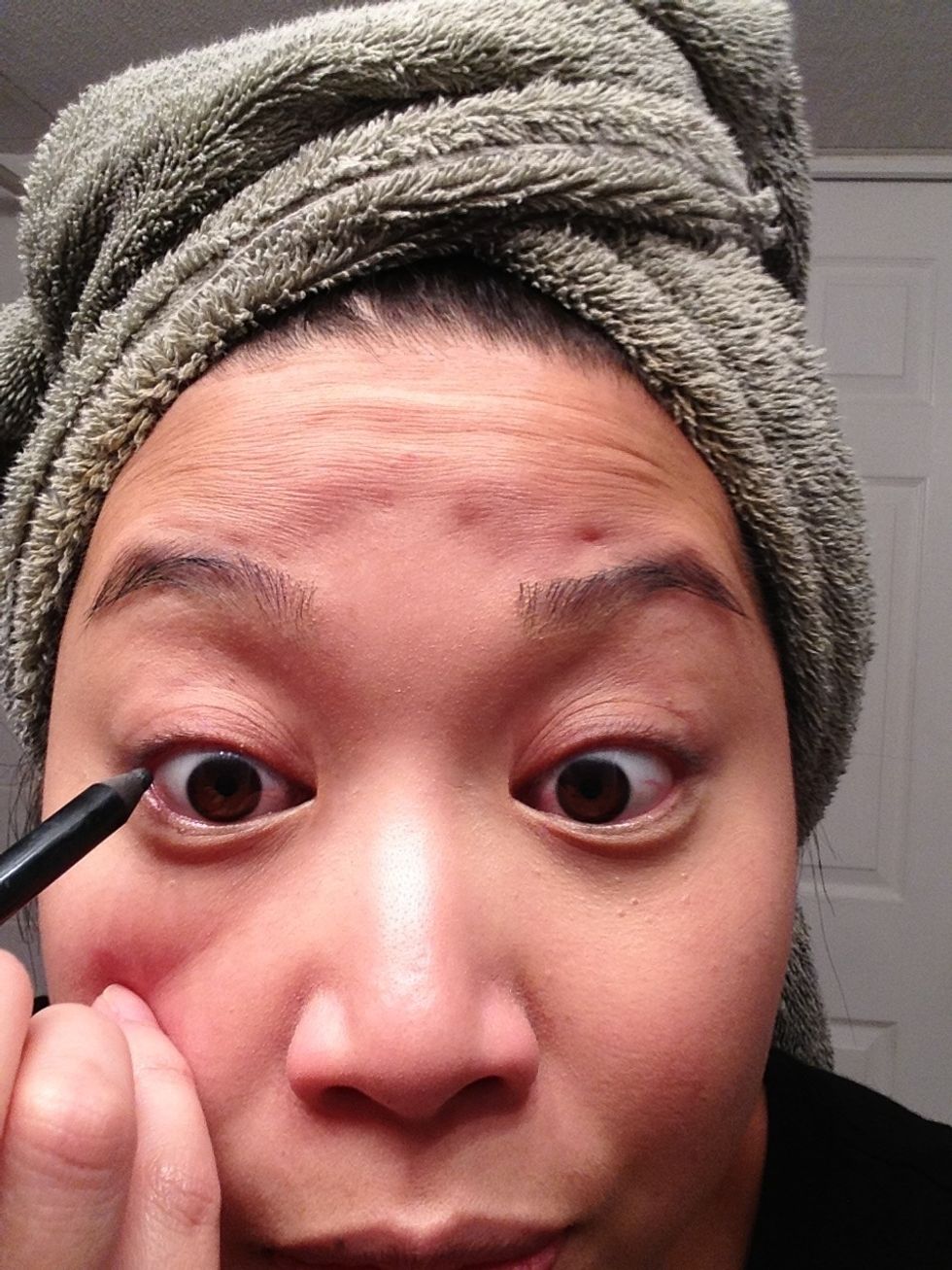 I have zero lashes, so to pump it up a bit I apply black liner and push it from underneath into the lash line.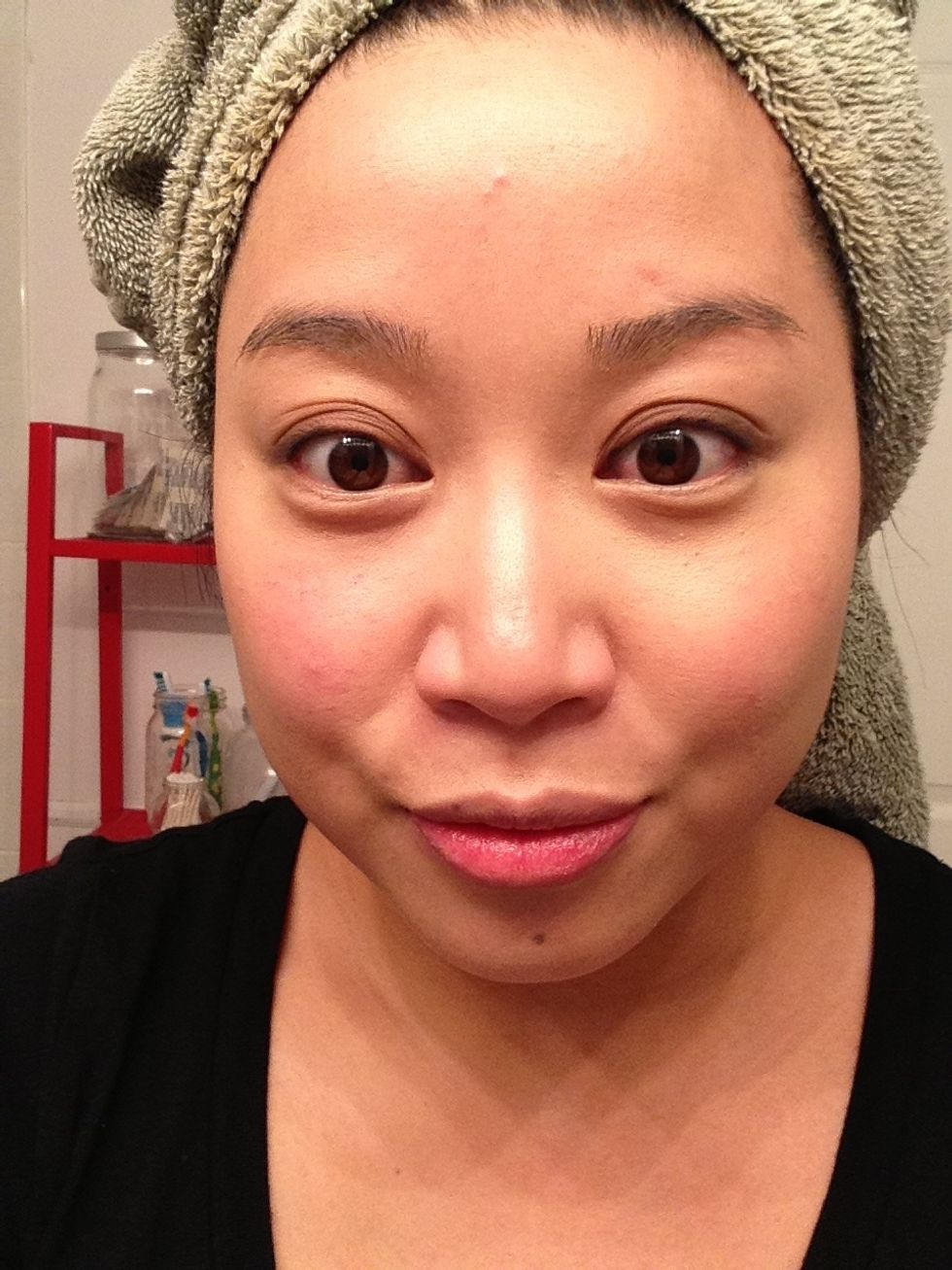 See - makes a difference!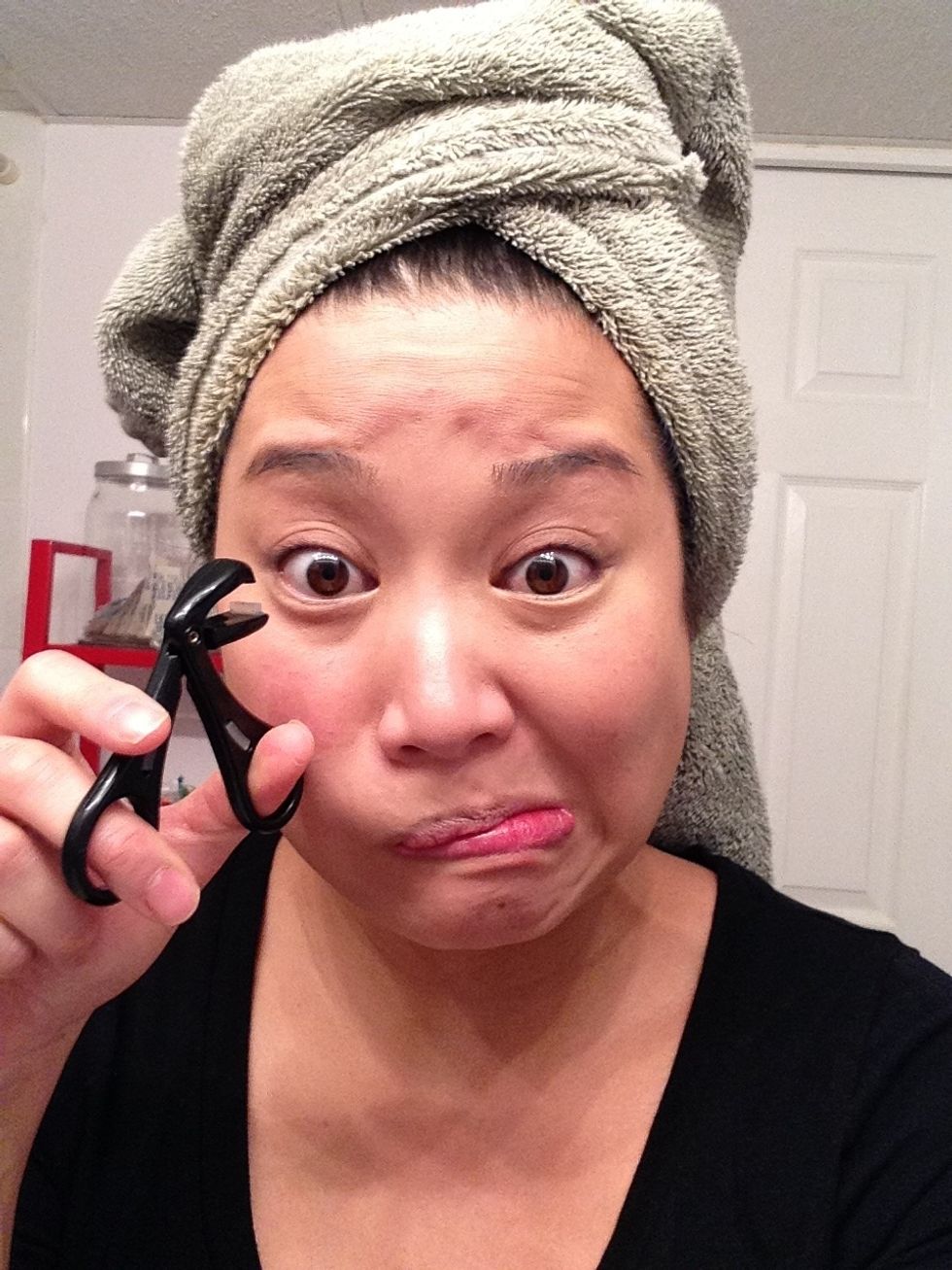 And ... I need to use one of these ... Curl curl curl!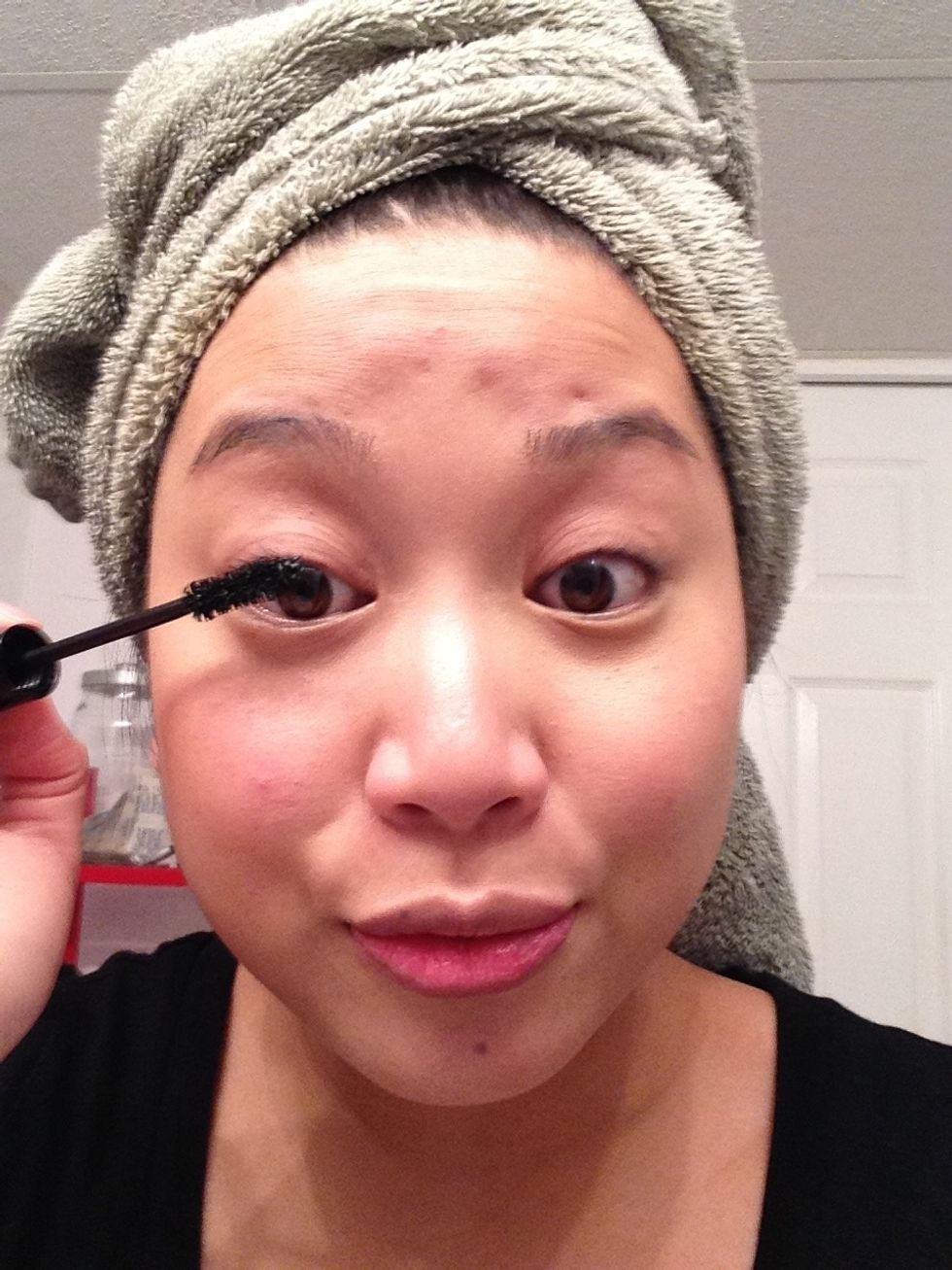 Mascara time - and lots of it. I use two - one with a brush applicator for volume and then another with a comb applicator to separate!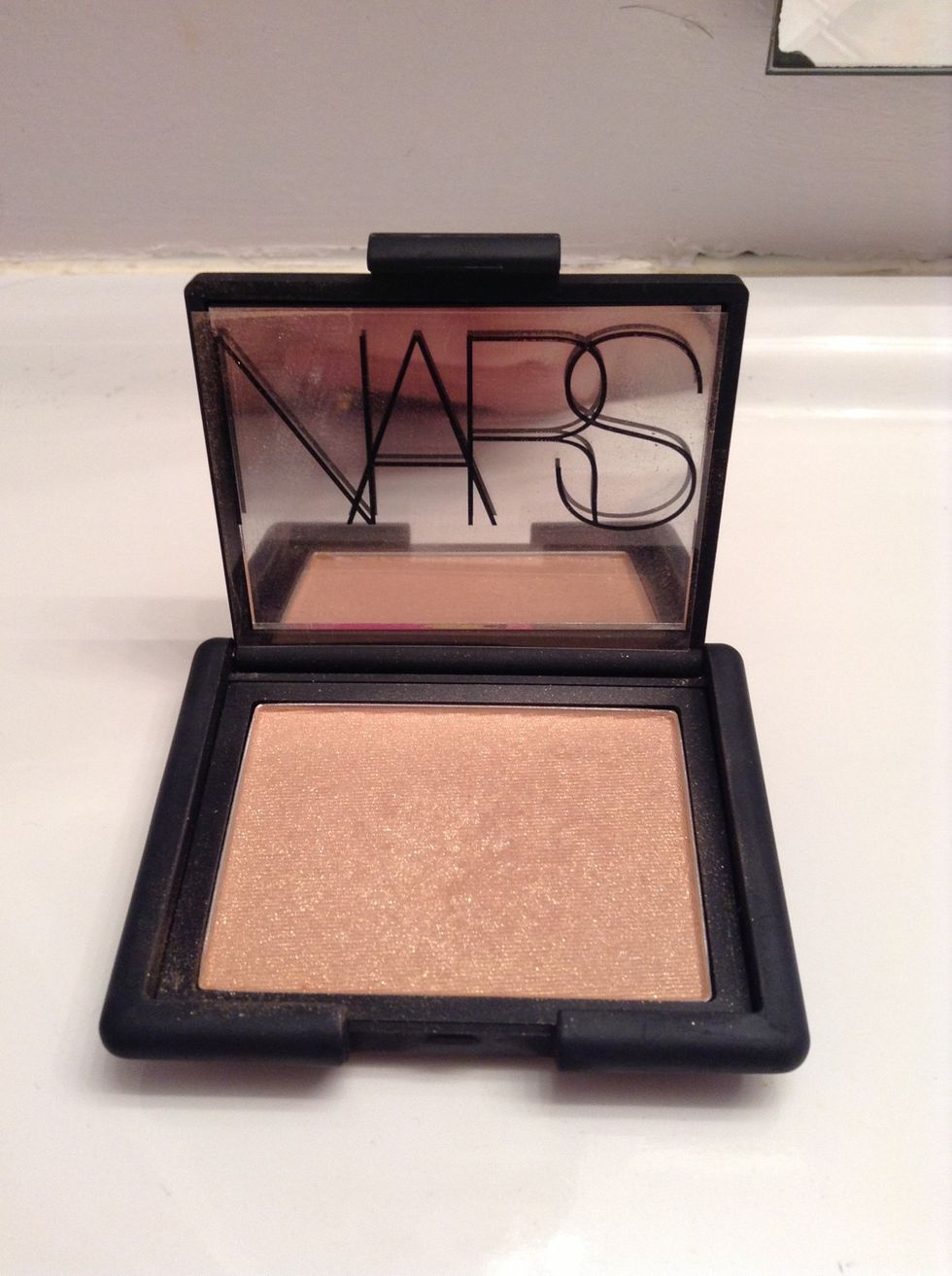 Blush time! When doing a bold lip I like to keep the rest of the face pretty neutral so choose something neutral - peachy, tawny ...
Oh and get your blush brush!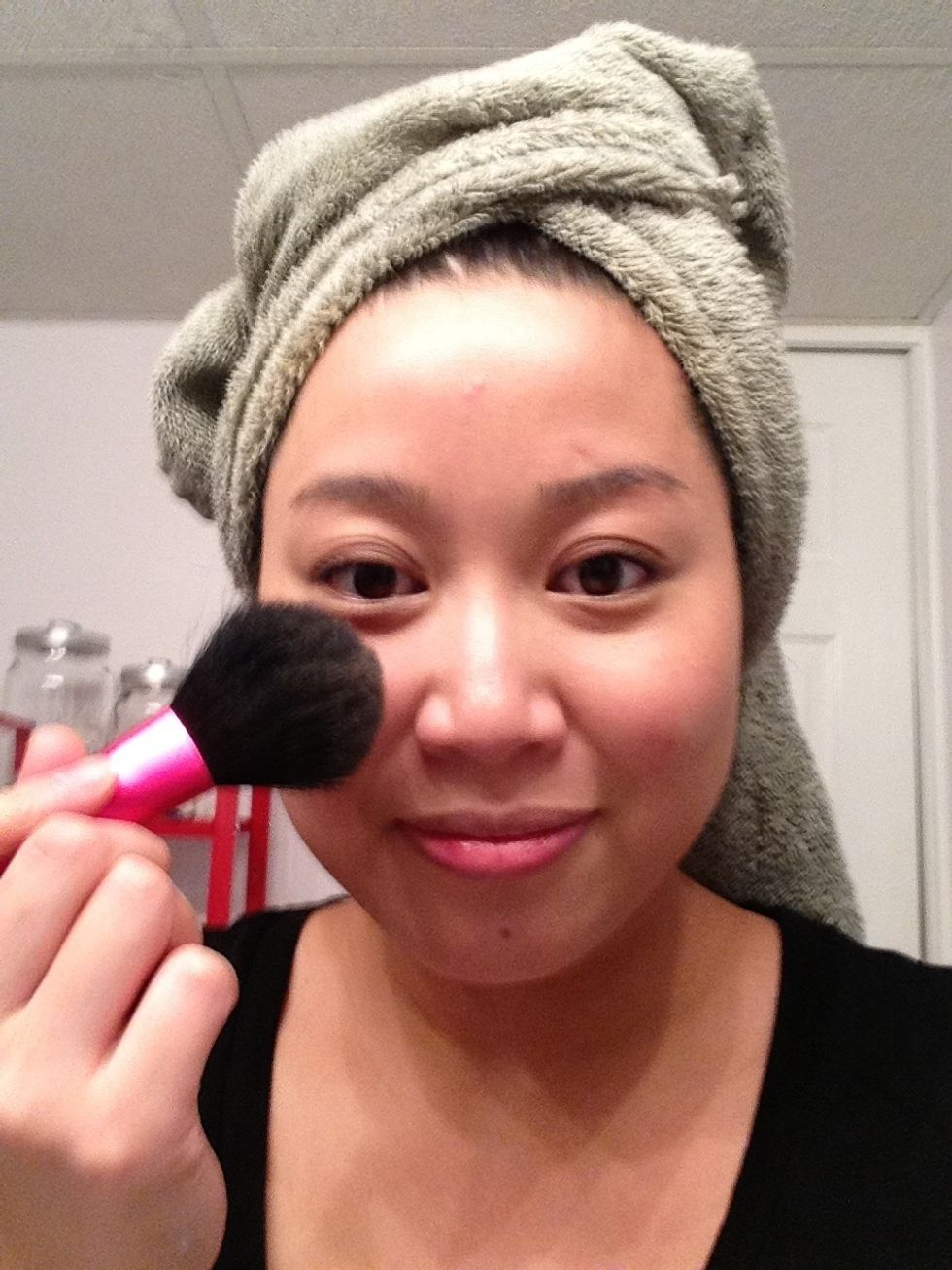 Sweep lightly and blend well from the apples and upward. You want a subtle glow ... Nothing too doll like!
The star of the show! Your lippie.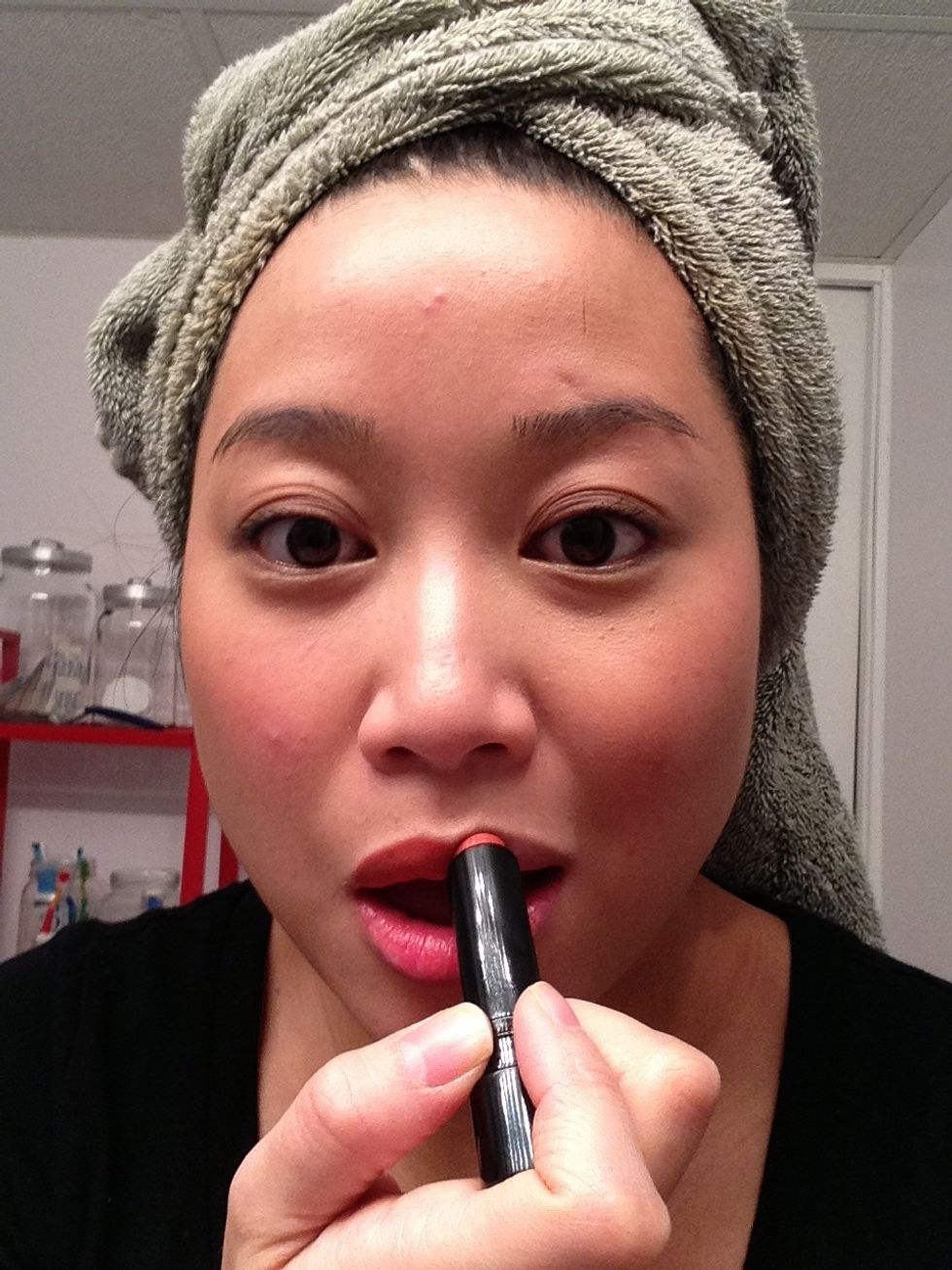 You can use liner but I like my lips more natural so i skip liners. I apply the lip color straight from the tube. Work from the centre out and don't press lips together after. You will ruin it!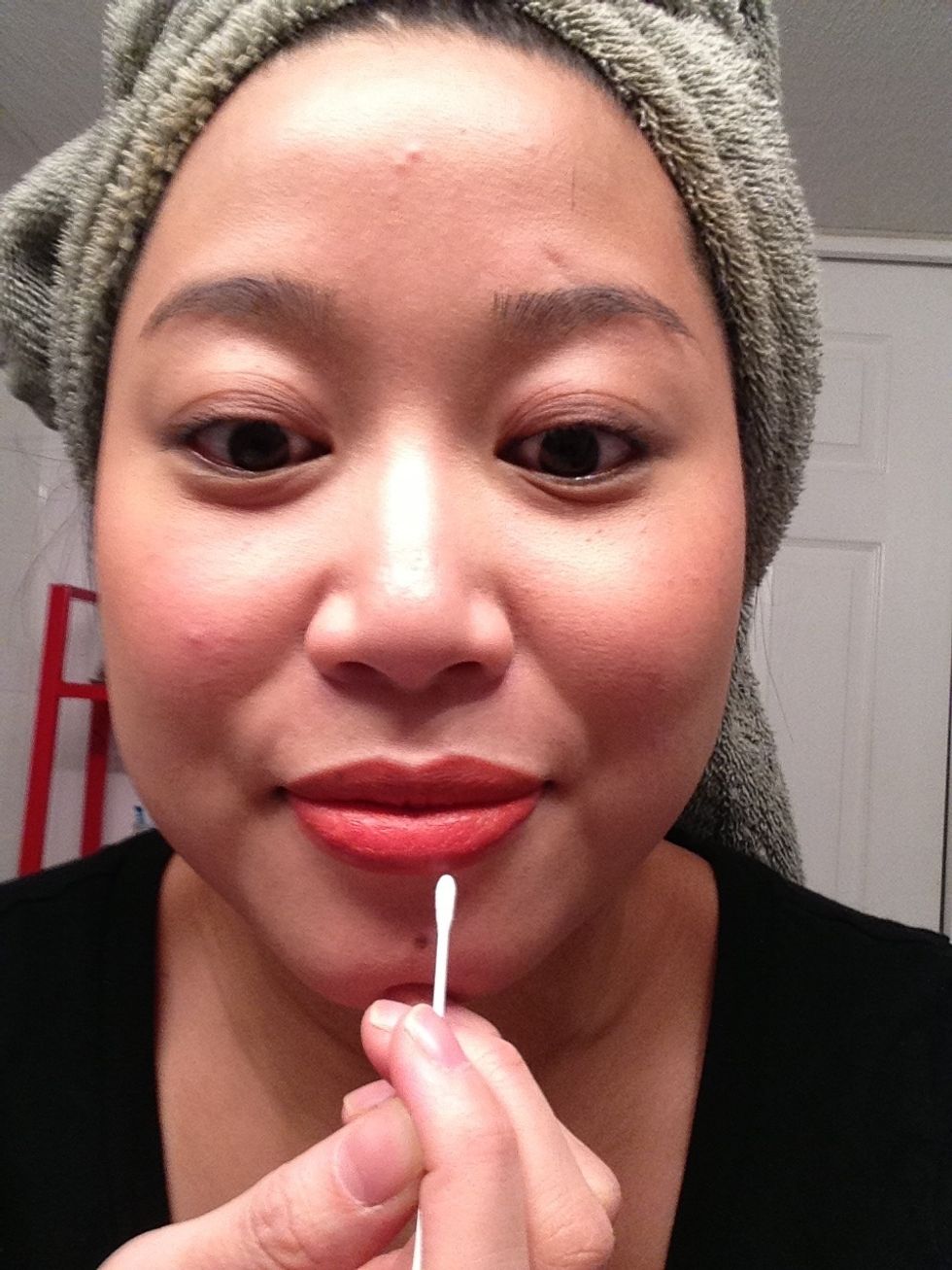 Once applied, clean up your lines with a bit of concealer on a swab. These are Muji ones with a super tiny tip!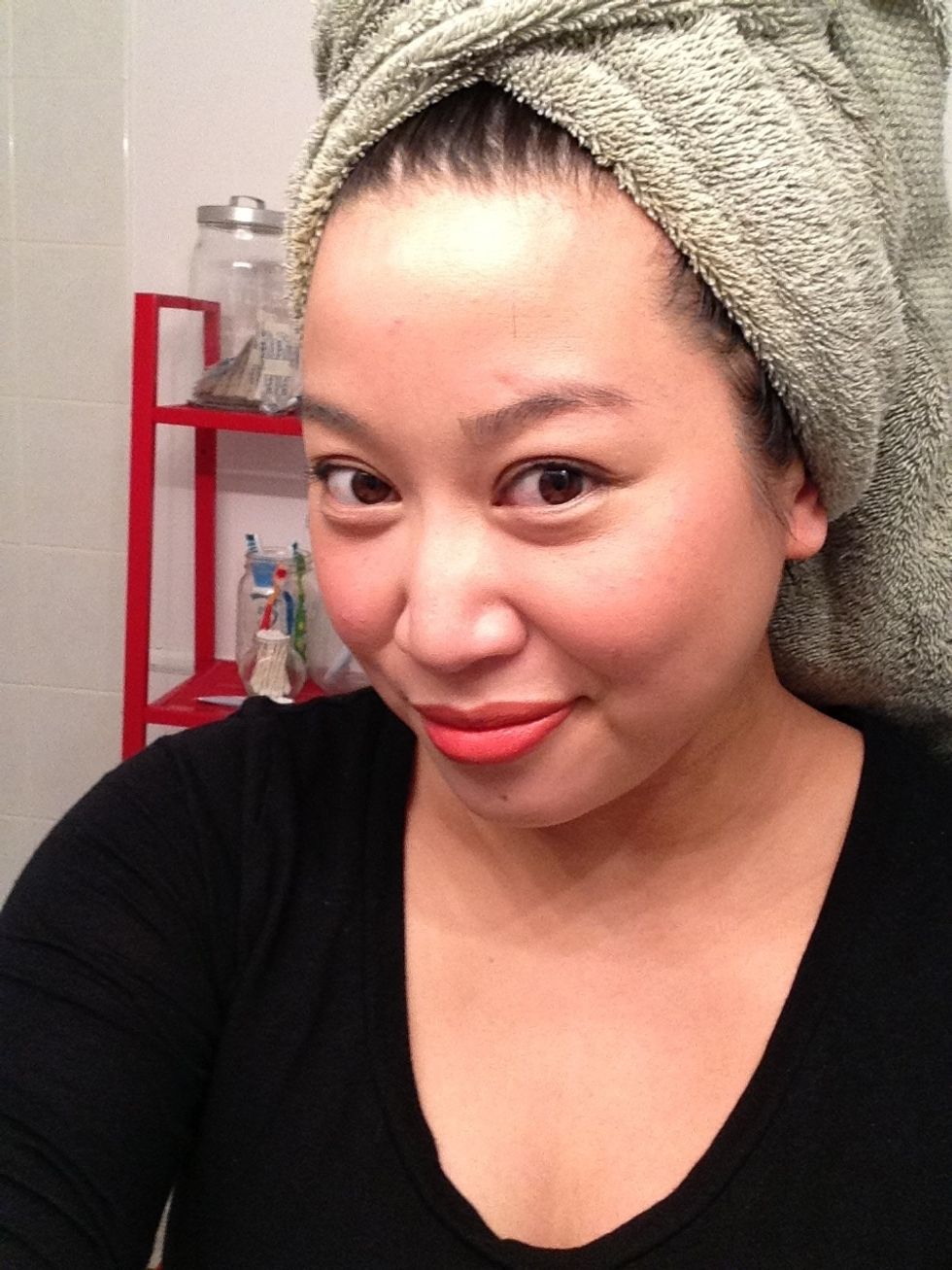 Ta-da! Fresh, dewy and bright.
And look - I do have hair!
Moisturizer
Sunscreen
Lip balm
Base product like foundation or tinted moisturizer
Concealer and highlighter
Neutral blush - cream or powder
Eyeliner
Mascara
Bold lipstick colour
Blush brush
Eyelash curler
Cotton Swabs