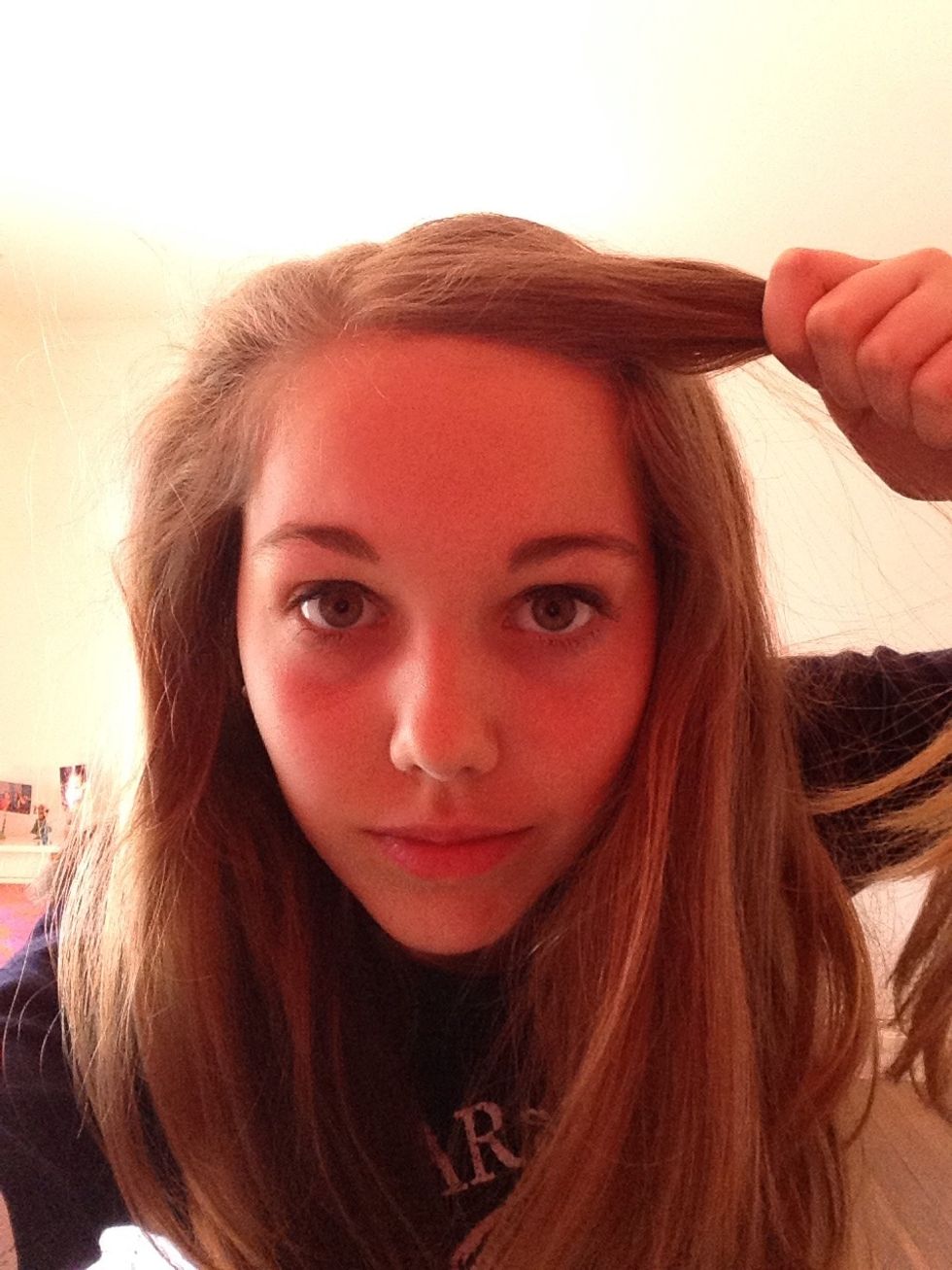 Take a small section on top of your head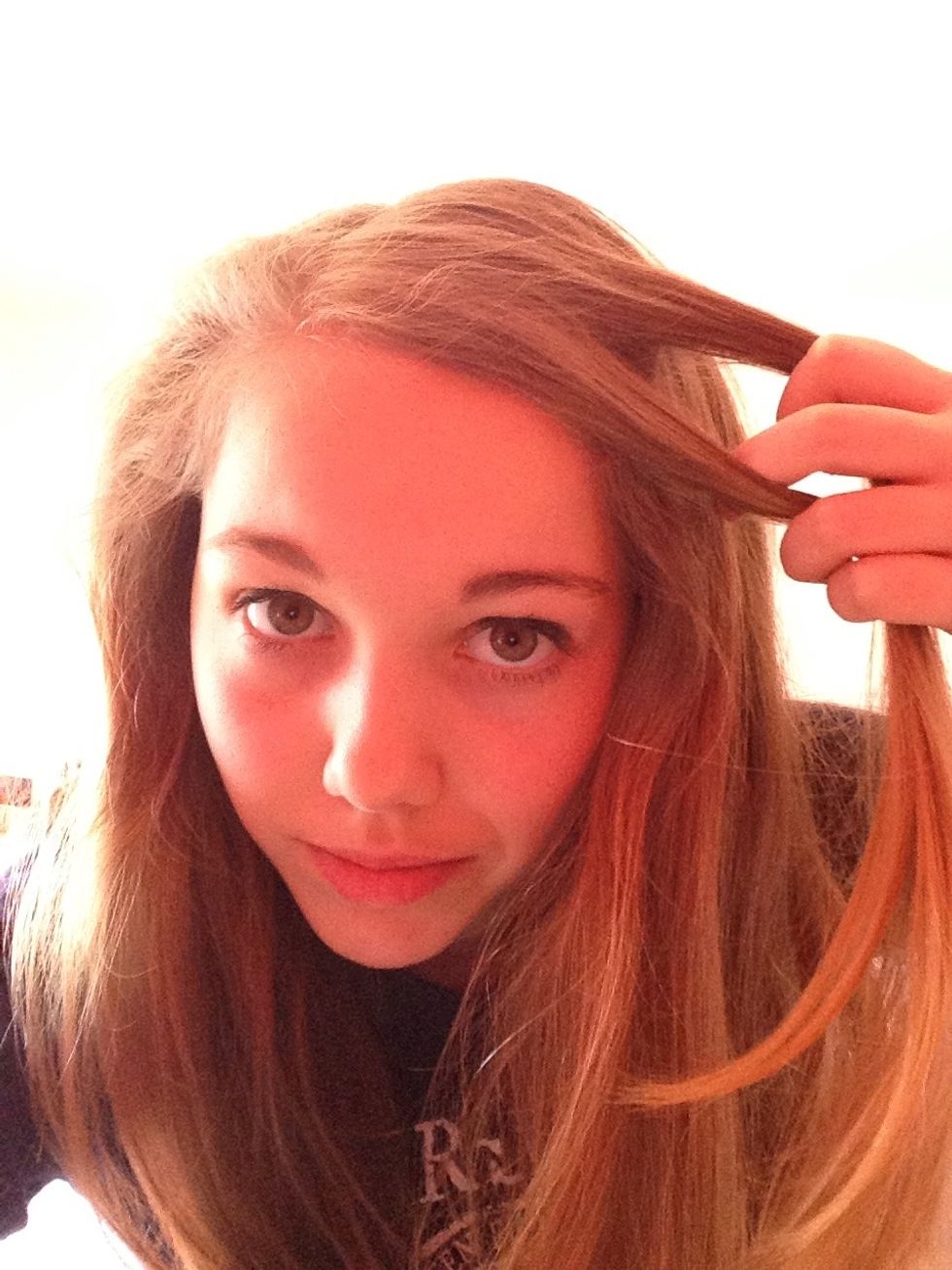 Separate it into two pieces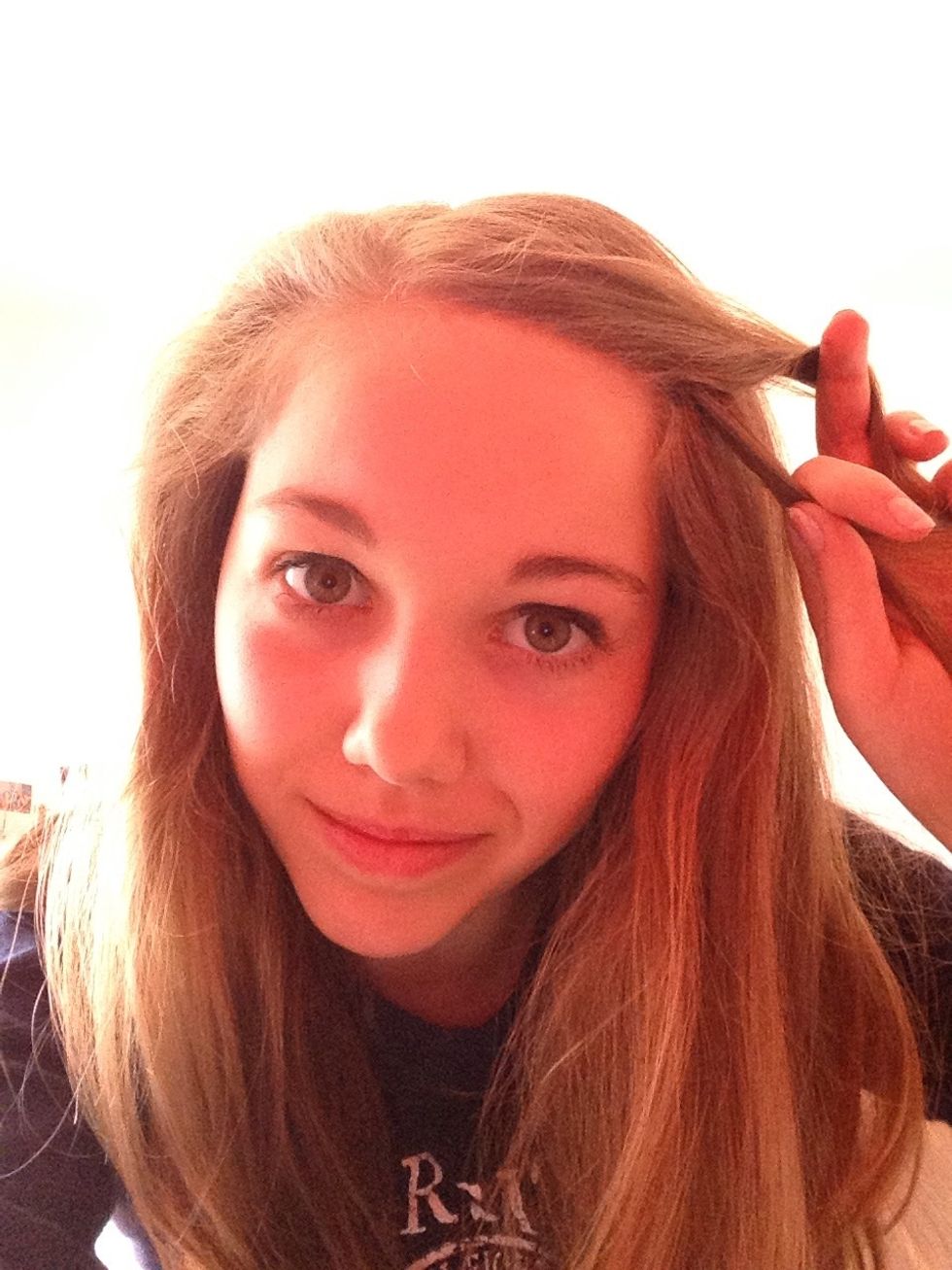 Cross them over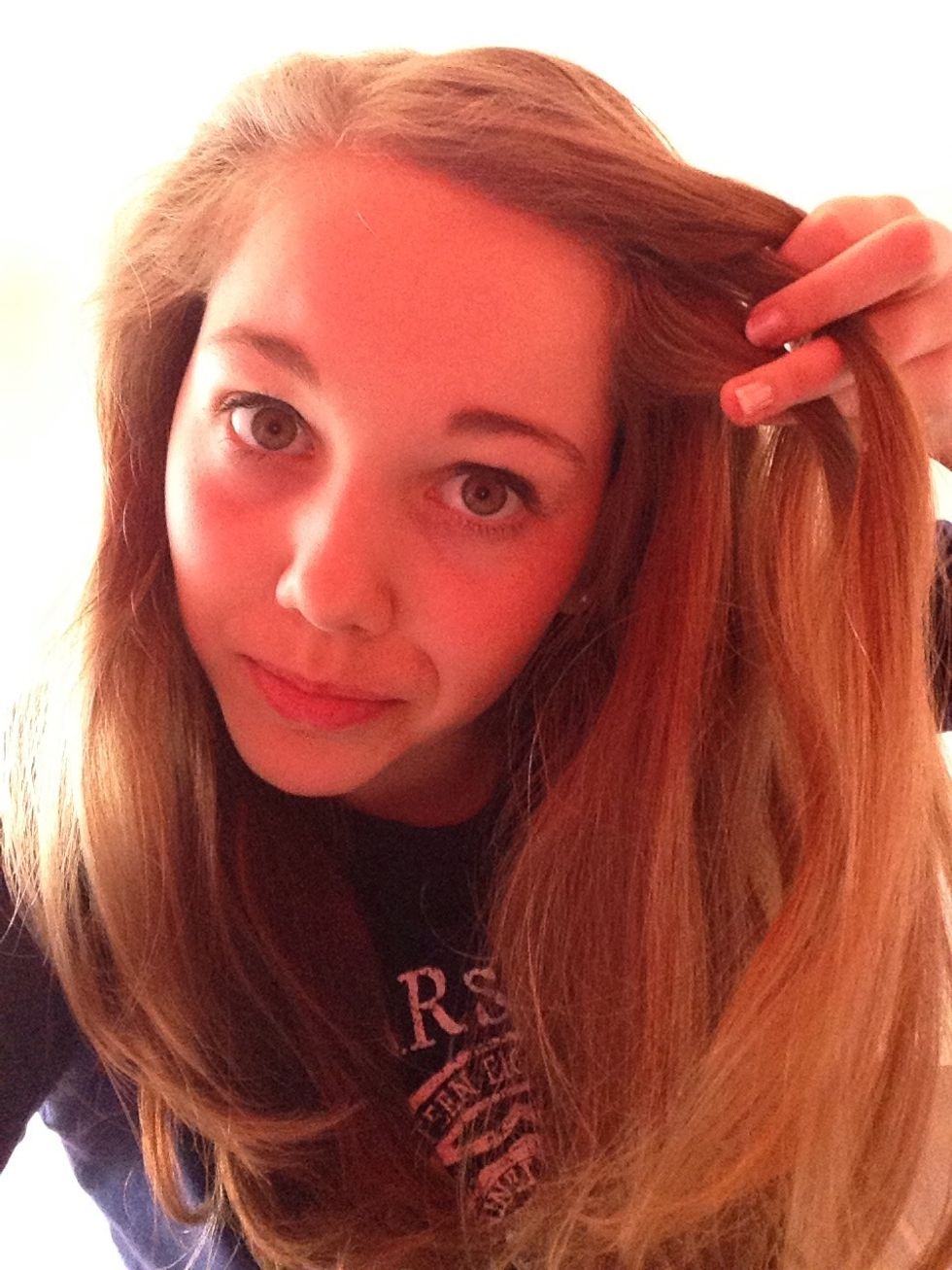 Then we start picking hair from the side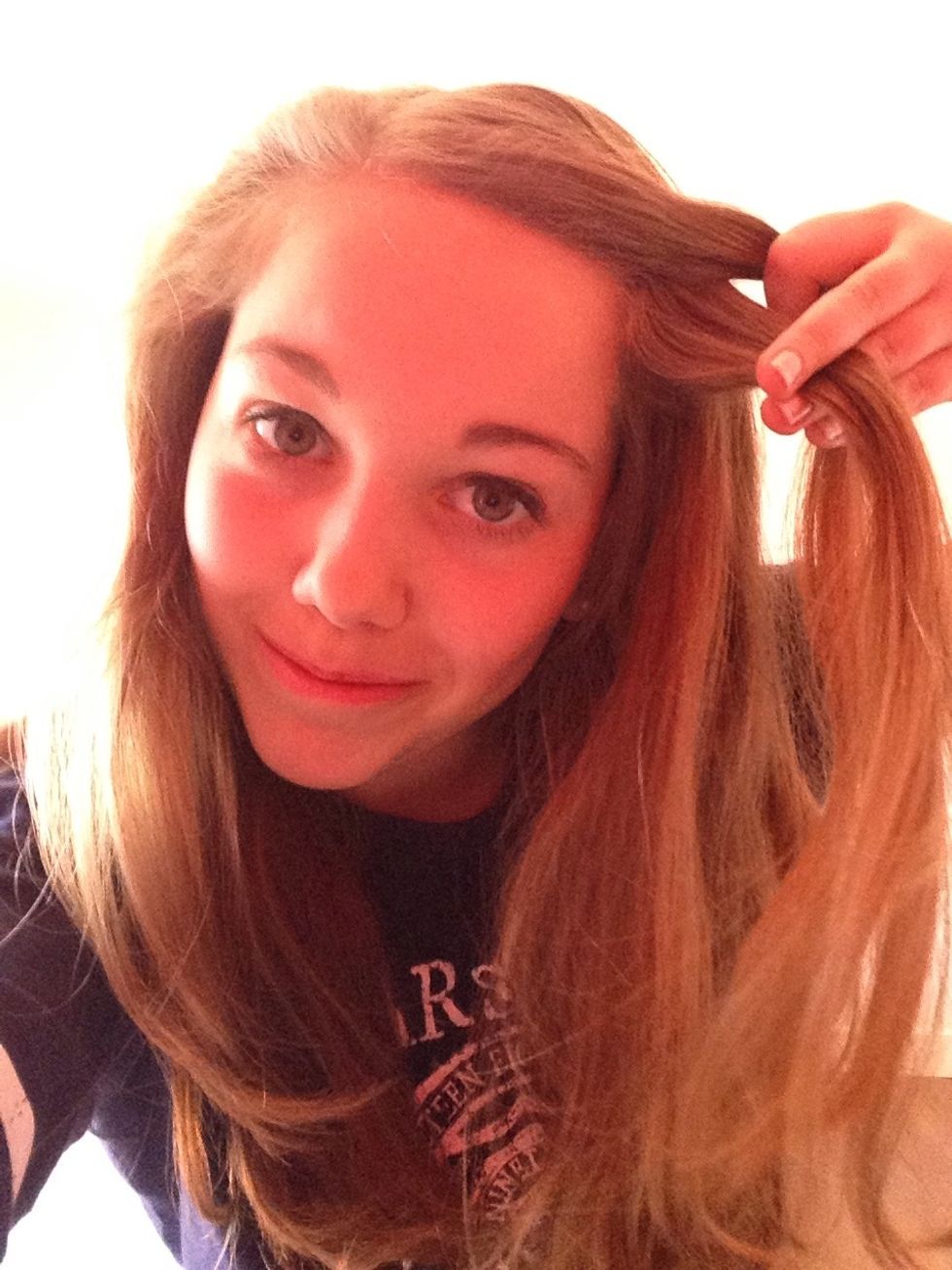 Add it to the front section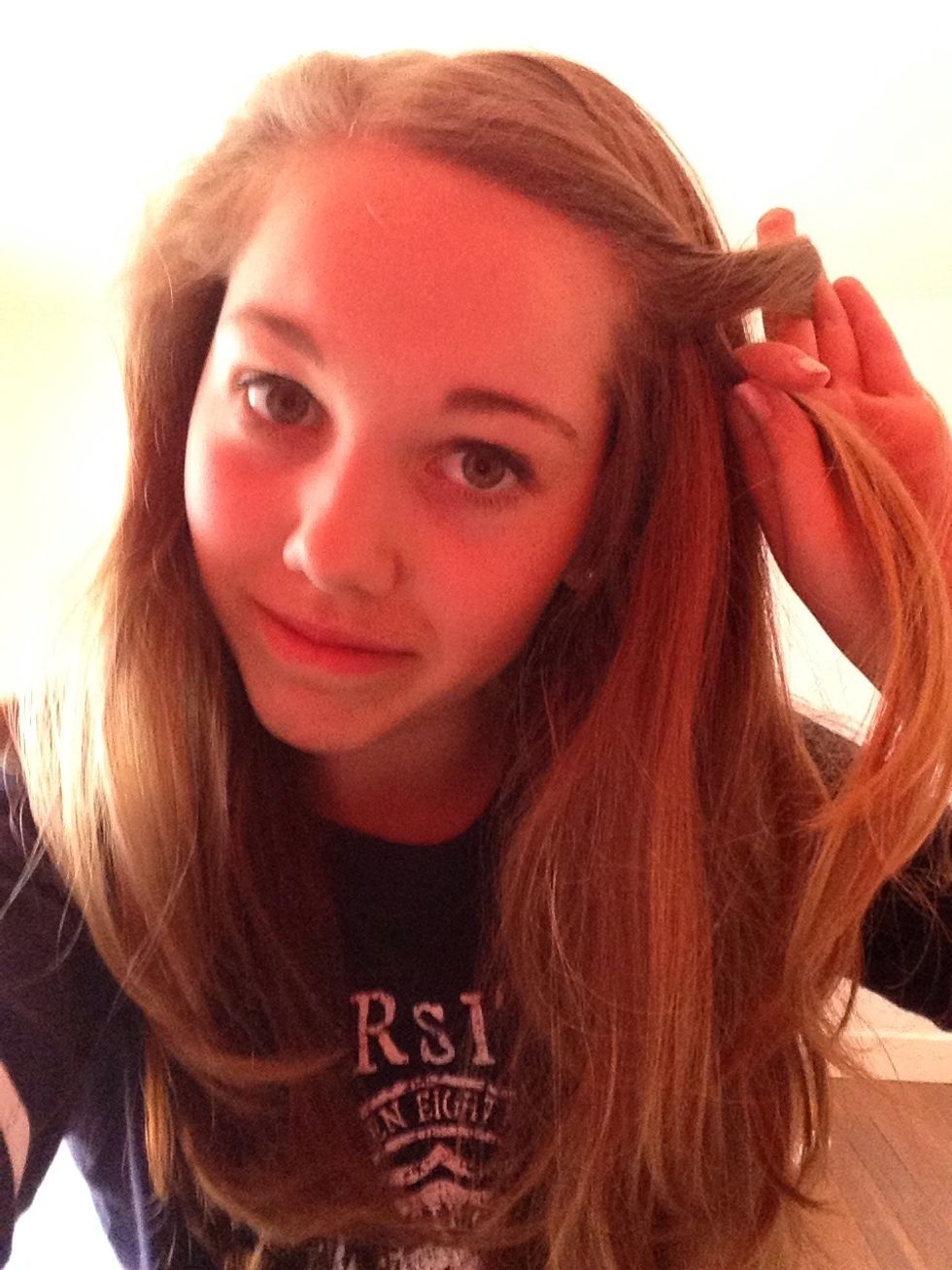 Cross them over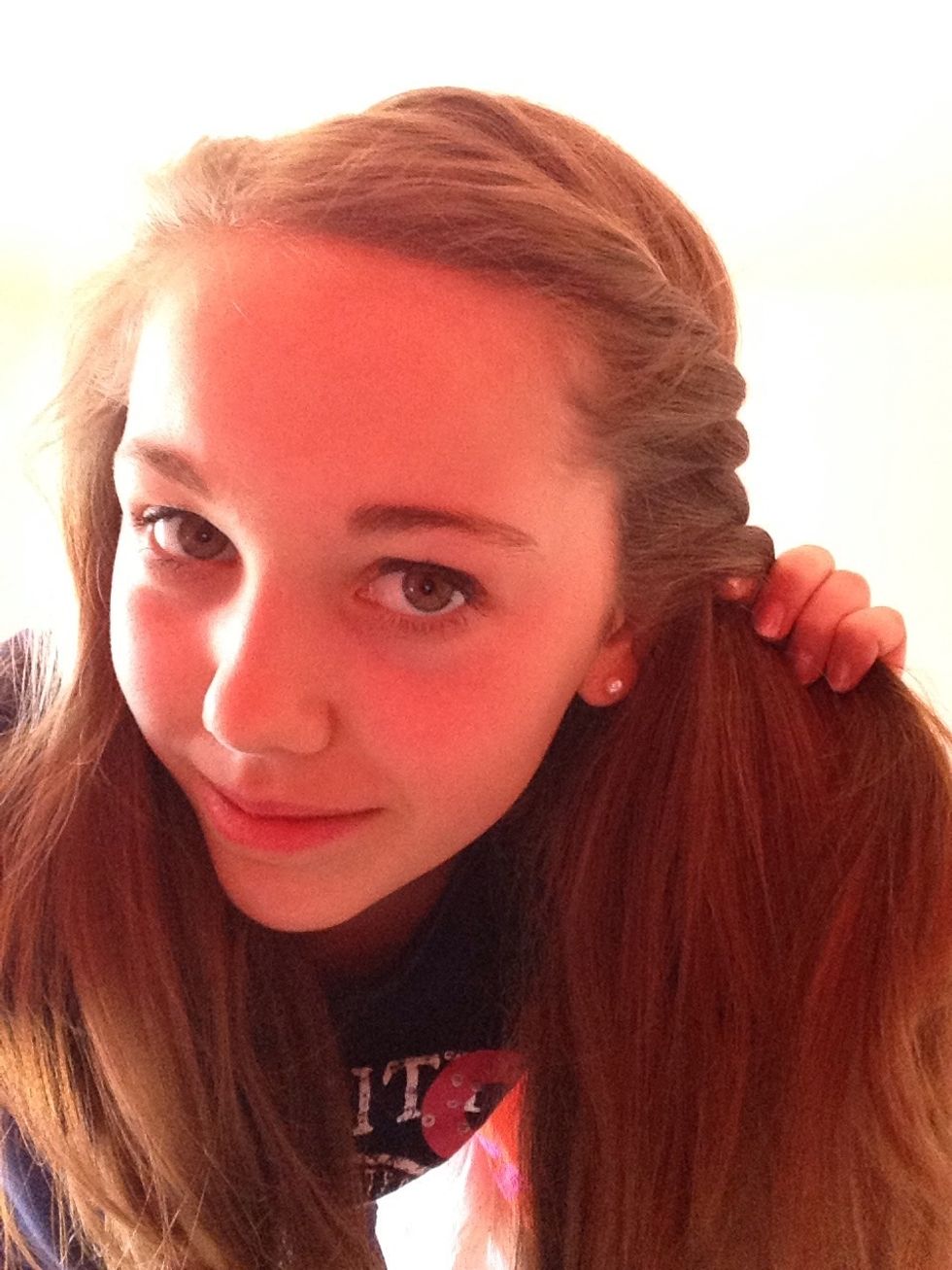 Repeat the steps untill you're just above your ear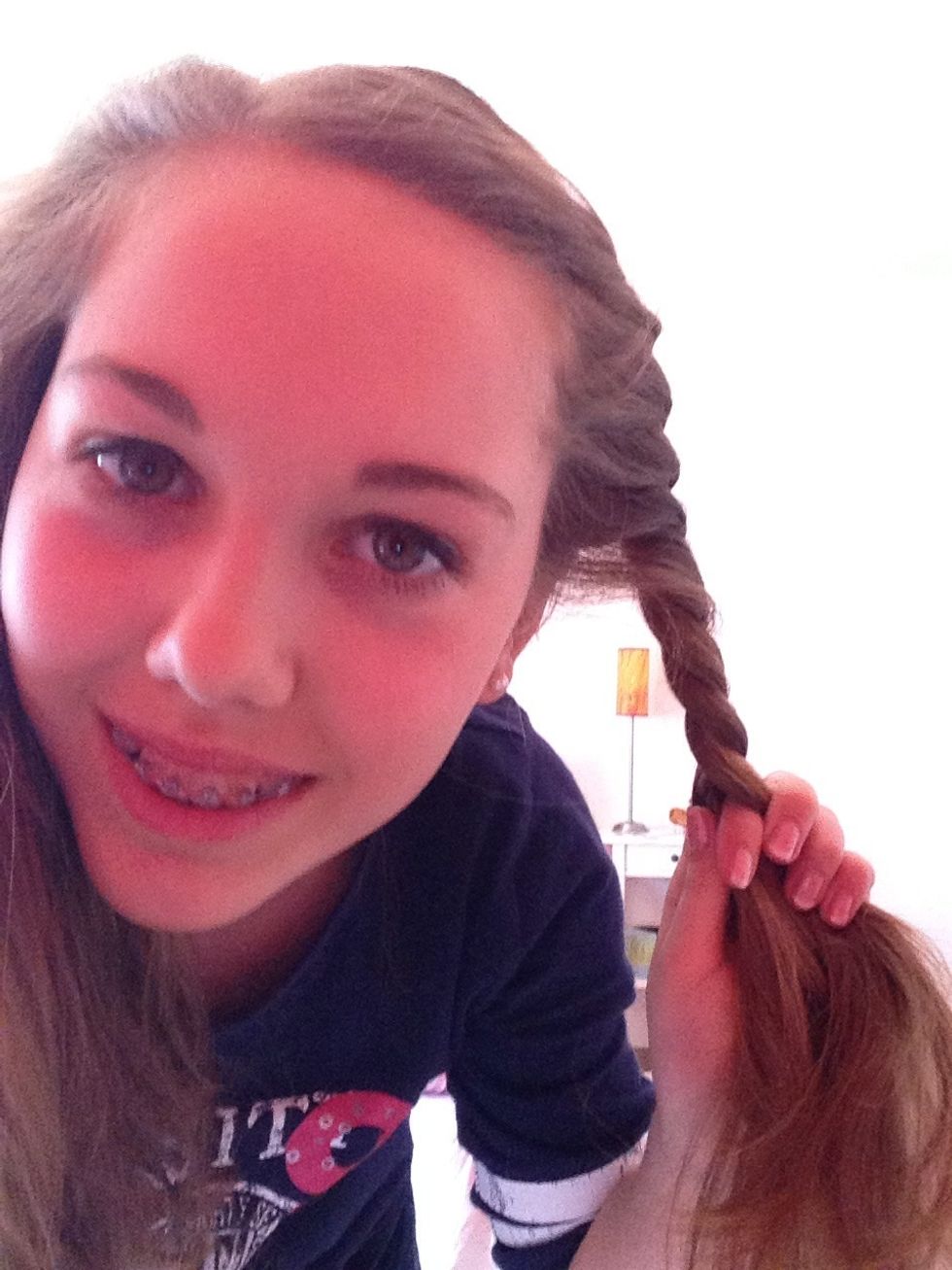 Just twist the end by crossing the pieces over each other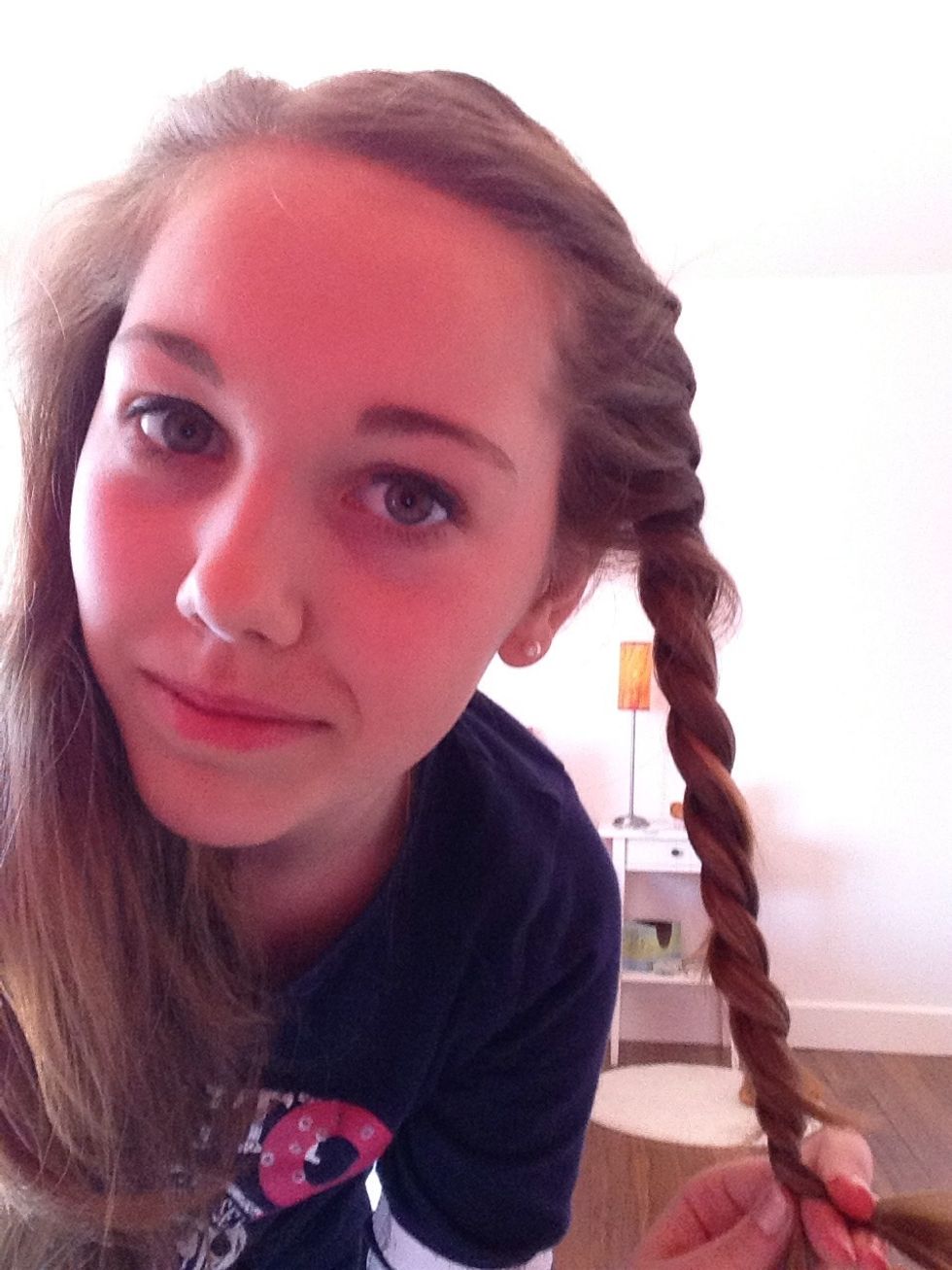 Finish the twist!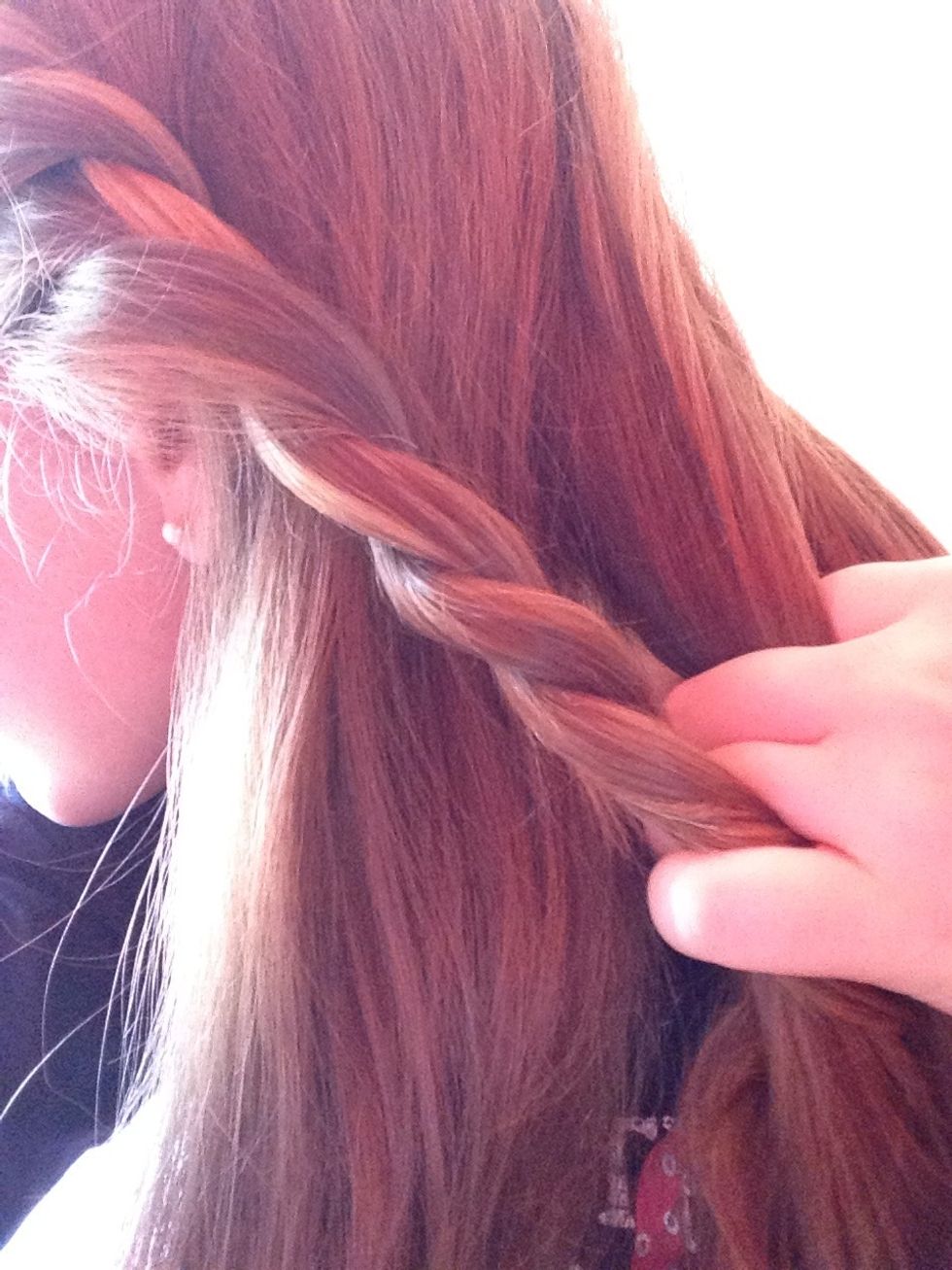 Take all your hair to the side and separate it into three pieces to start the braid. I've put the twist in the middle section but you can put it where ever you want it to be...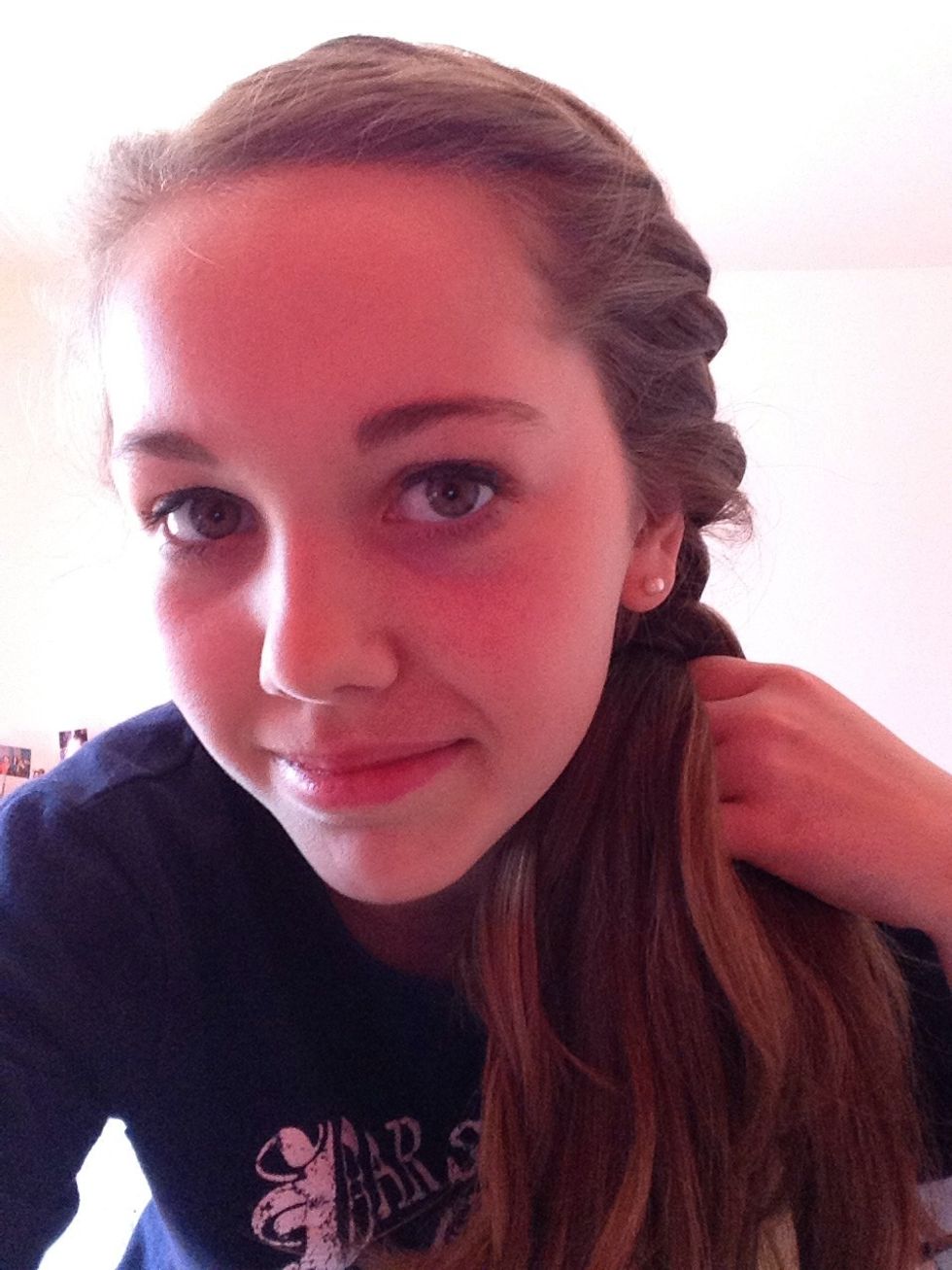 Start braiding by putting the section from the side in the middle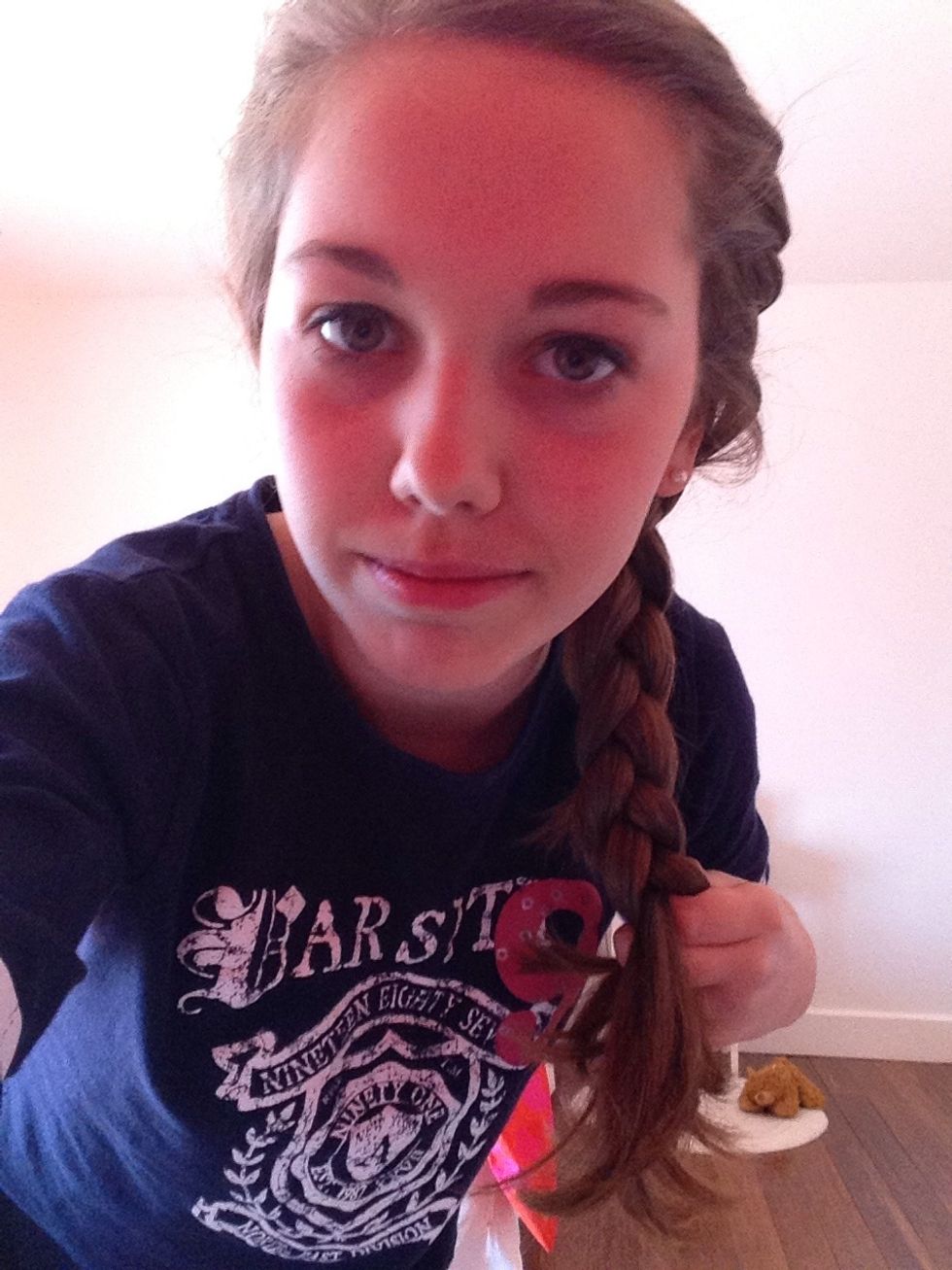 Finish your braid and secure it with an elastic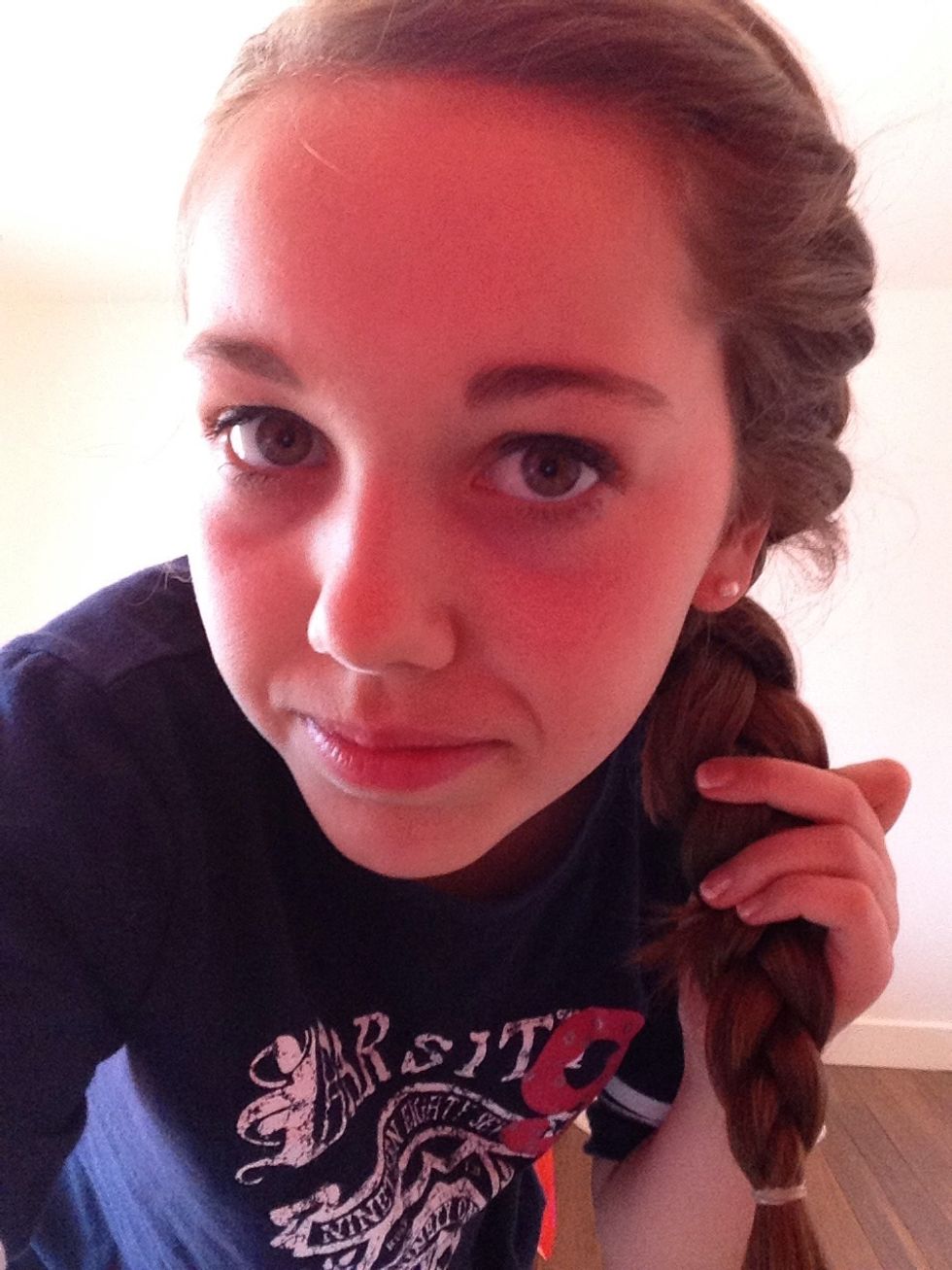 Fluff it a little bit so it looks soft and pretty!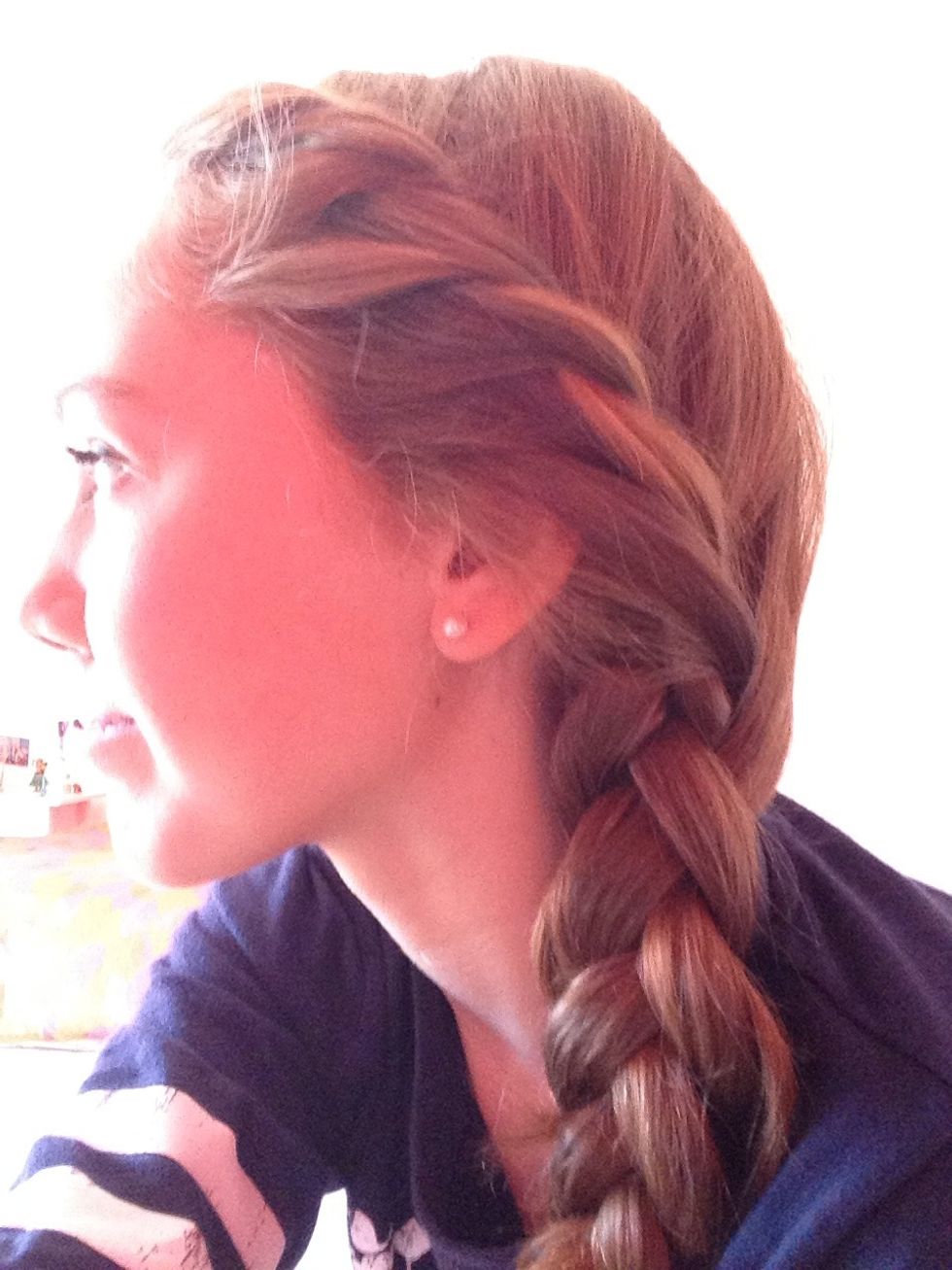 Here from the side...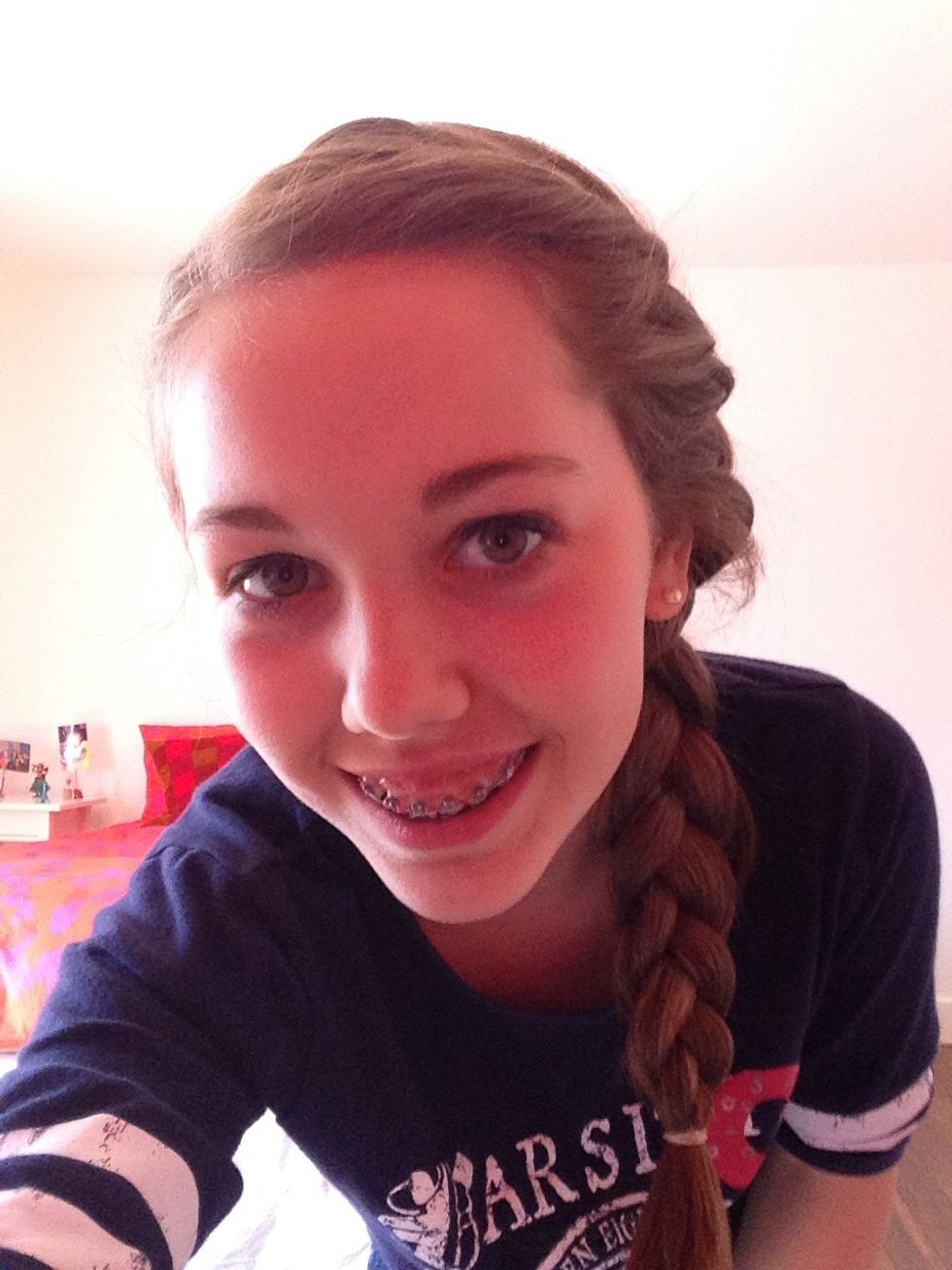 And here from the front! Thank you!😉