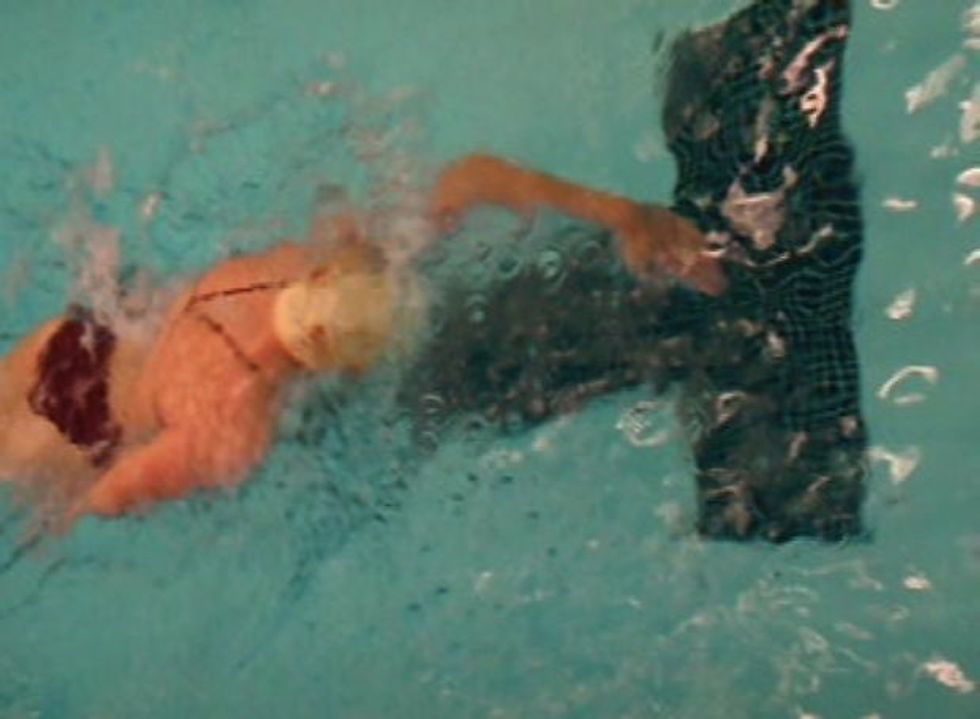 First like normal start by swimming regular freestyle, use the T on the bottom of a pool as a guide once you reach the end of the T know to start to begin your turn.
Use your arms to keep the somersault going by pushing the water up towards your ears with your palms and forearms.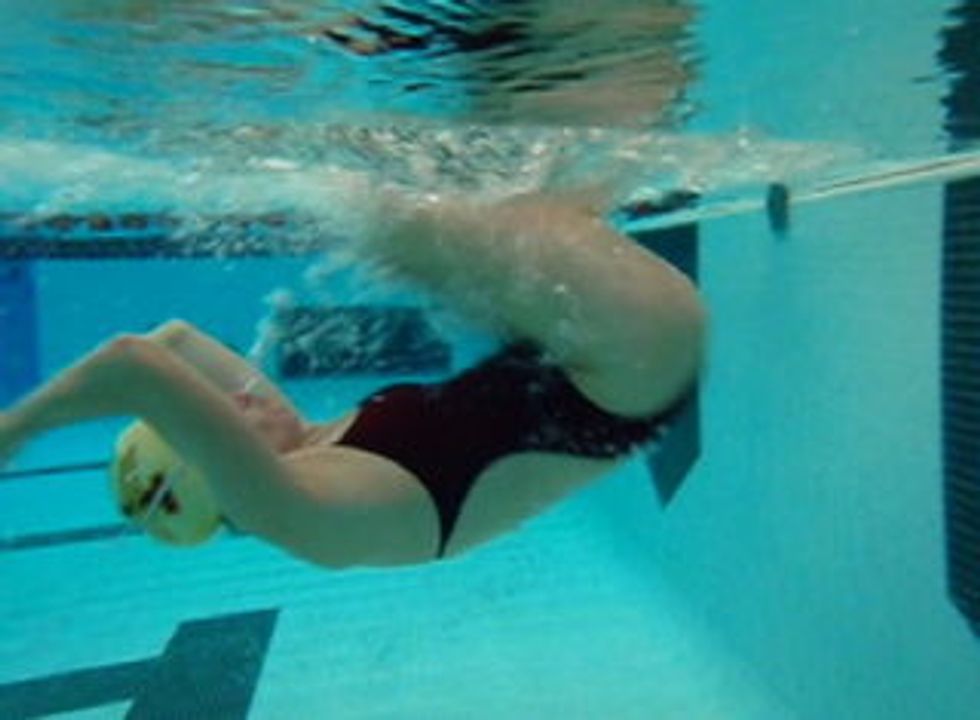 As you complete your half-somersault, straighten your arms out over your head and put one hand on top of the other.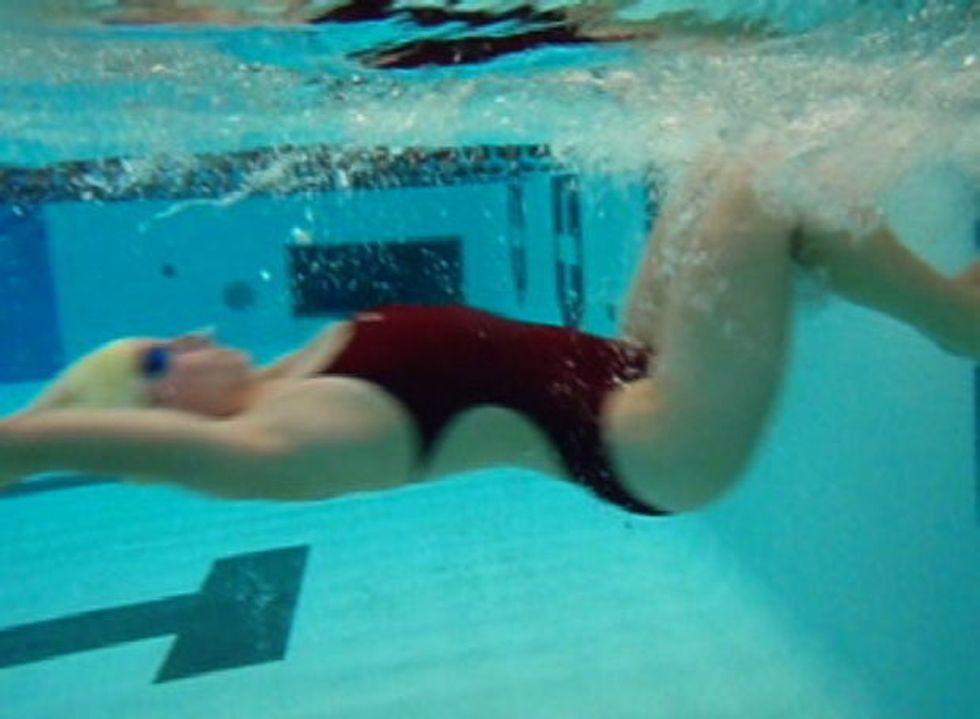 Point the tips of your fingers in the direction you want to go, which is directly down the pool.Be sure to squeeze your arms tight!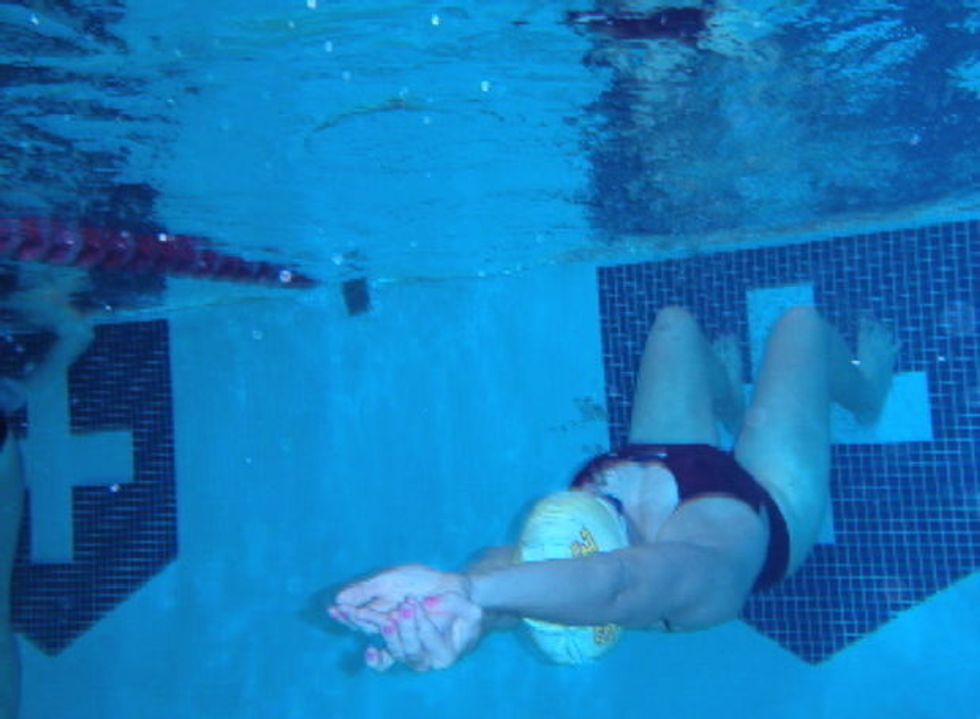 From the waist up, you should be in a streamline: think of making your body match the shape of a torpedo. Long and tight! .
Extend your legs out of the curled ball & plant them squarely on the wall approximately 6" under the surface of the water toes pointed up Then continue to kick & turn from your back up to your face up
The creator of this guide has not included tools