How to do a faux scrimshaw skull with milagros c rivera
Do a Faux Scrimshaw Skull With Milagros C Rivera
30
Paint your crown with vintage distress medium
Leave your crown to dry, you can speed the process by using a heat gun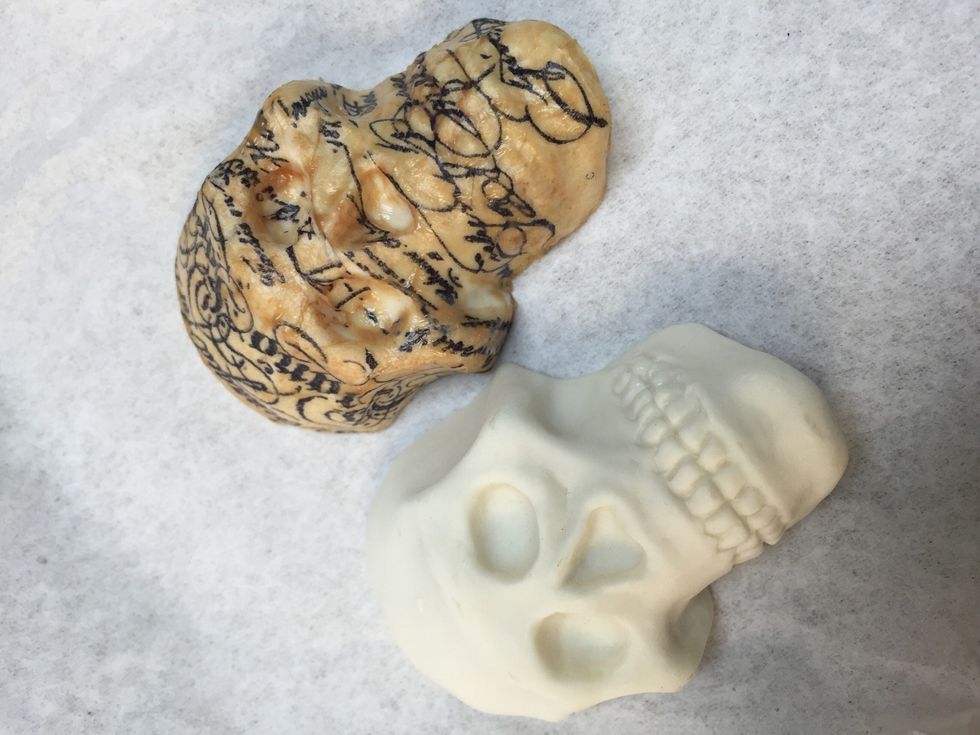 Before and after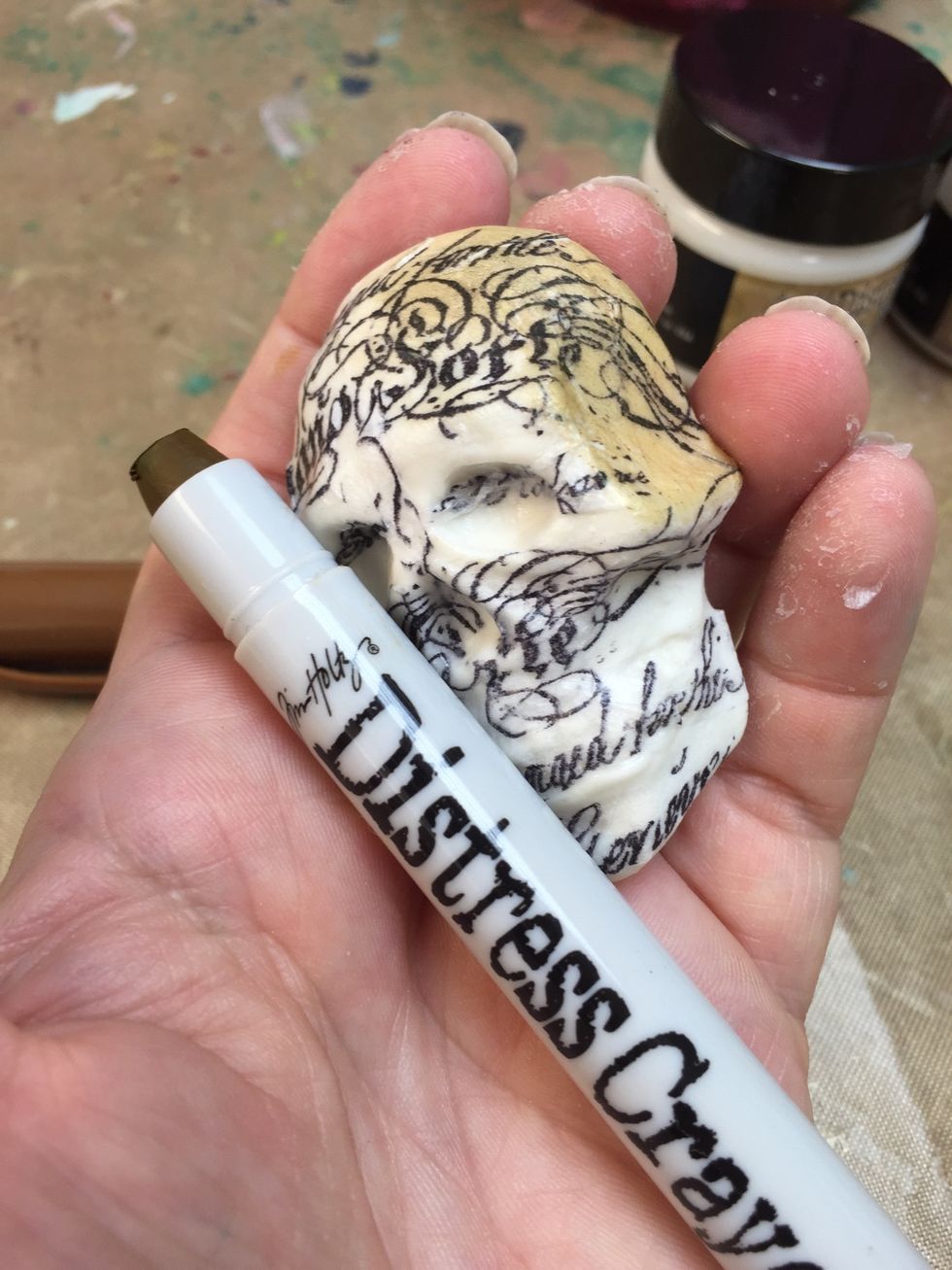 You can choose to add colors rubbing the crayon directly over your design too
I used the three different mediums to see the differences between them. As you can see the vintage is ready to go!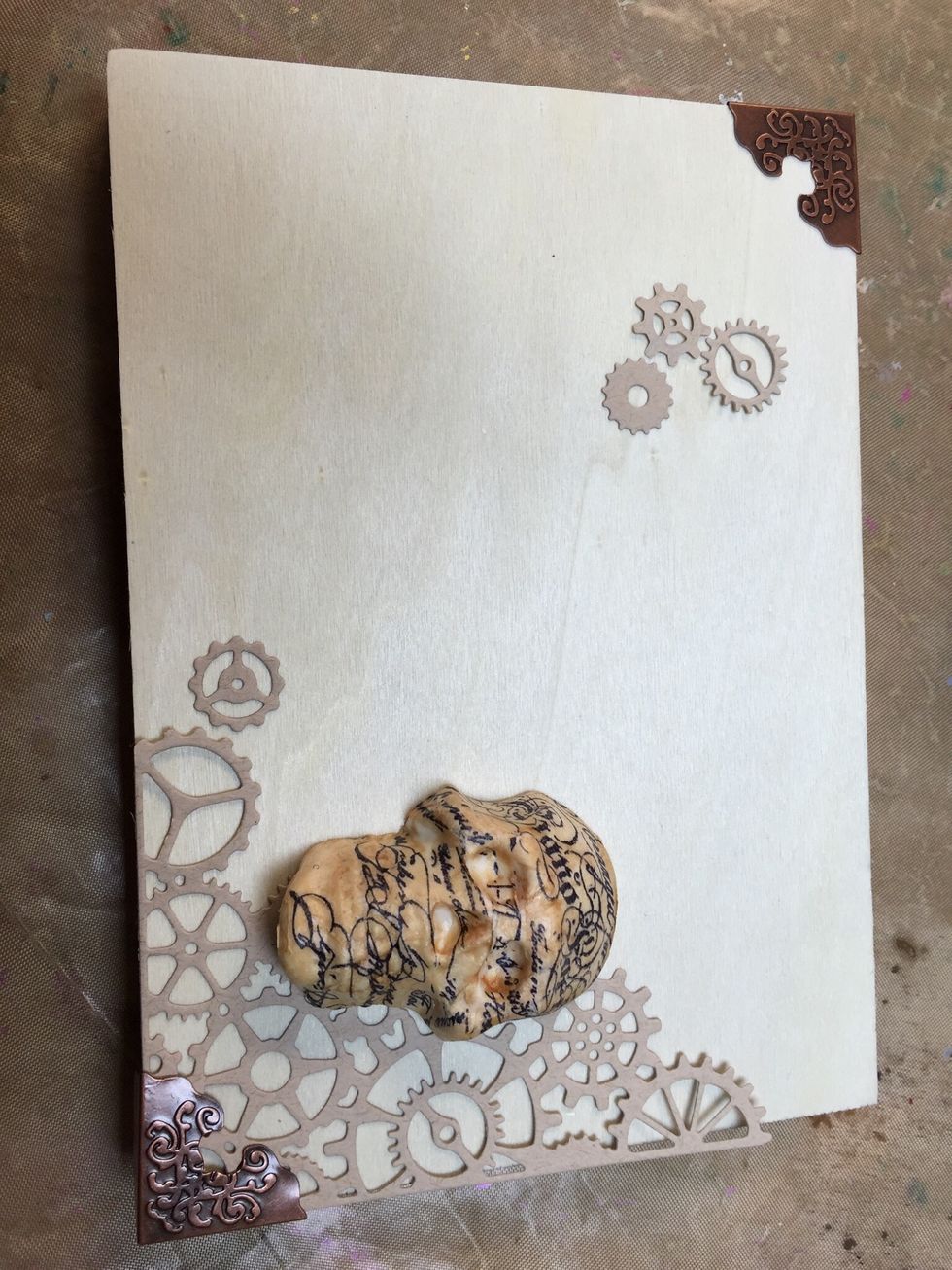 Begin your composition, the placement of pieces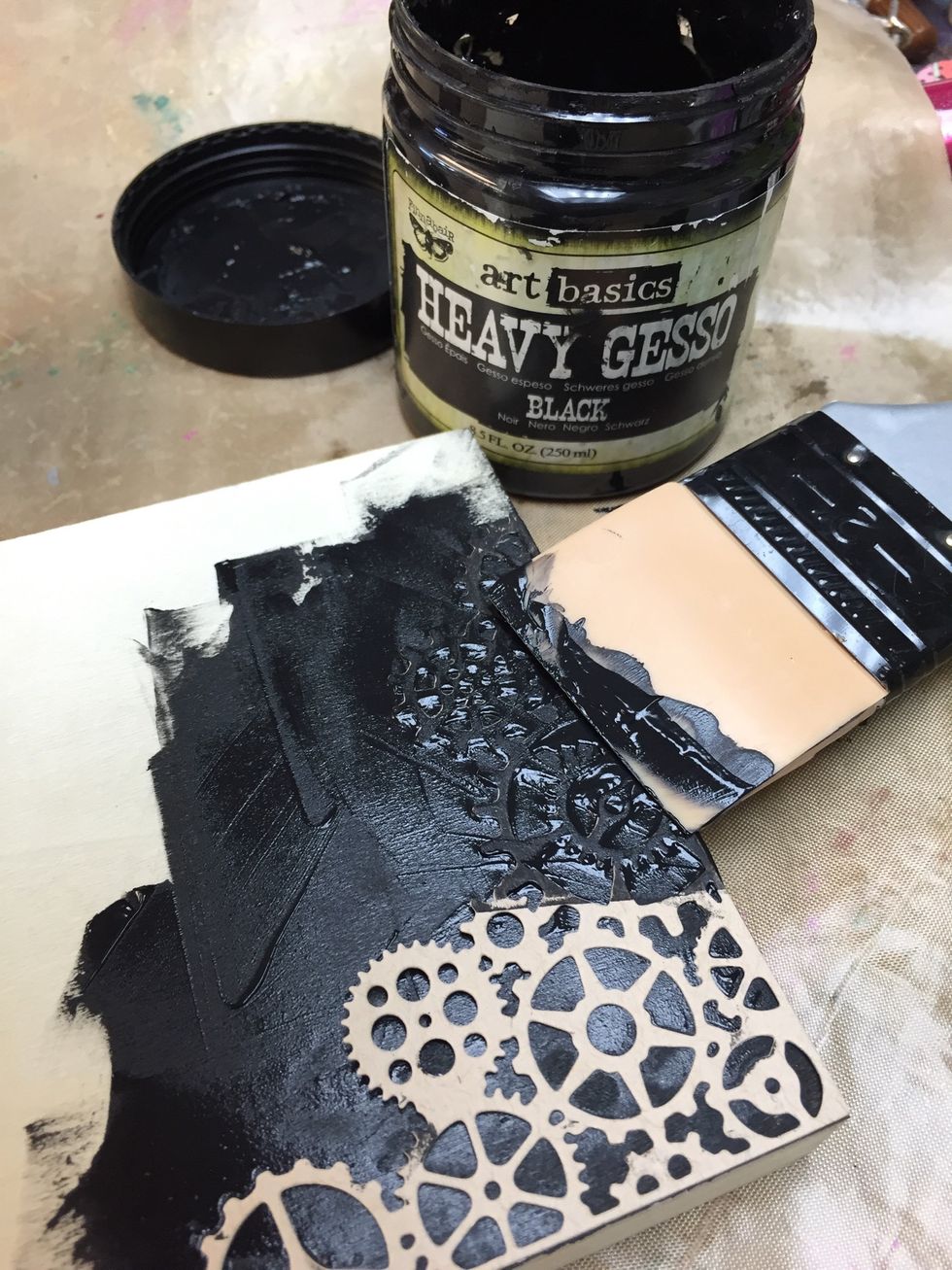 Paint your wood and components with black heavy gesso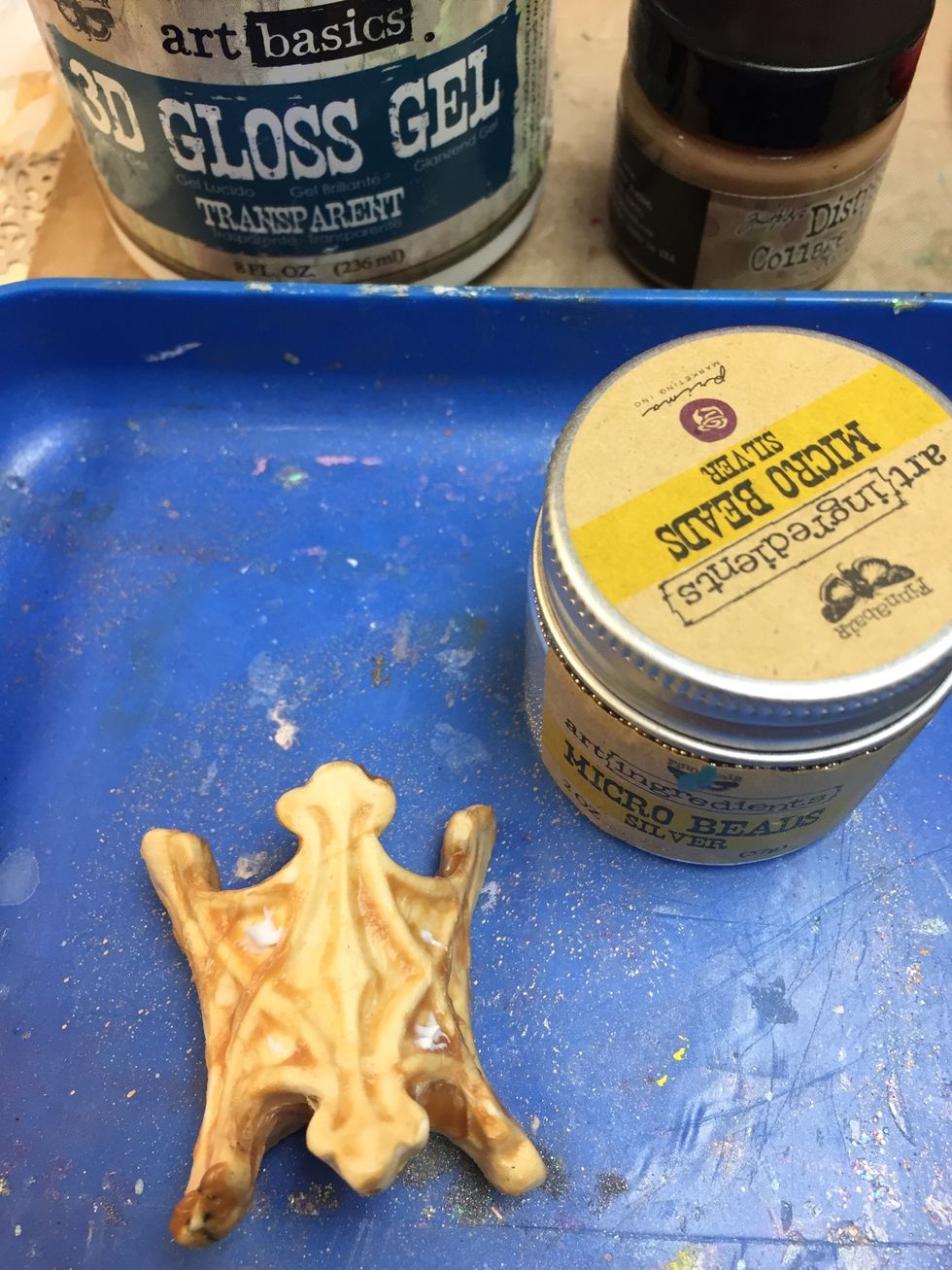 Carefully apply 3D gloss gel and drop several micro beads to create the illusion of a glass hour clock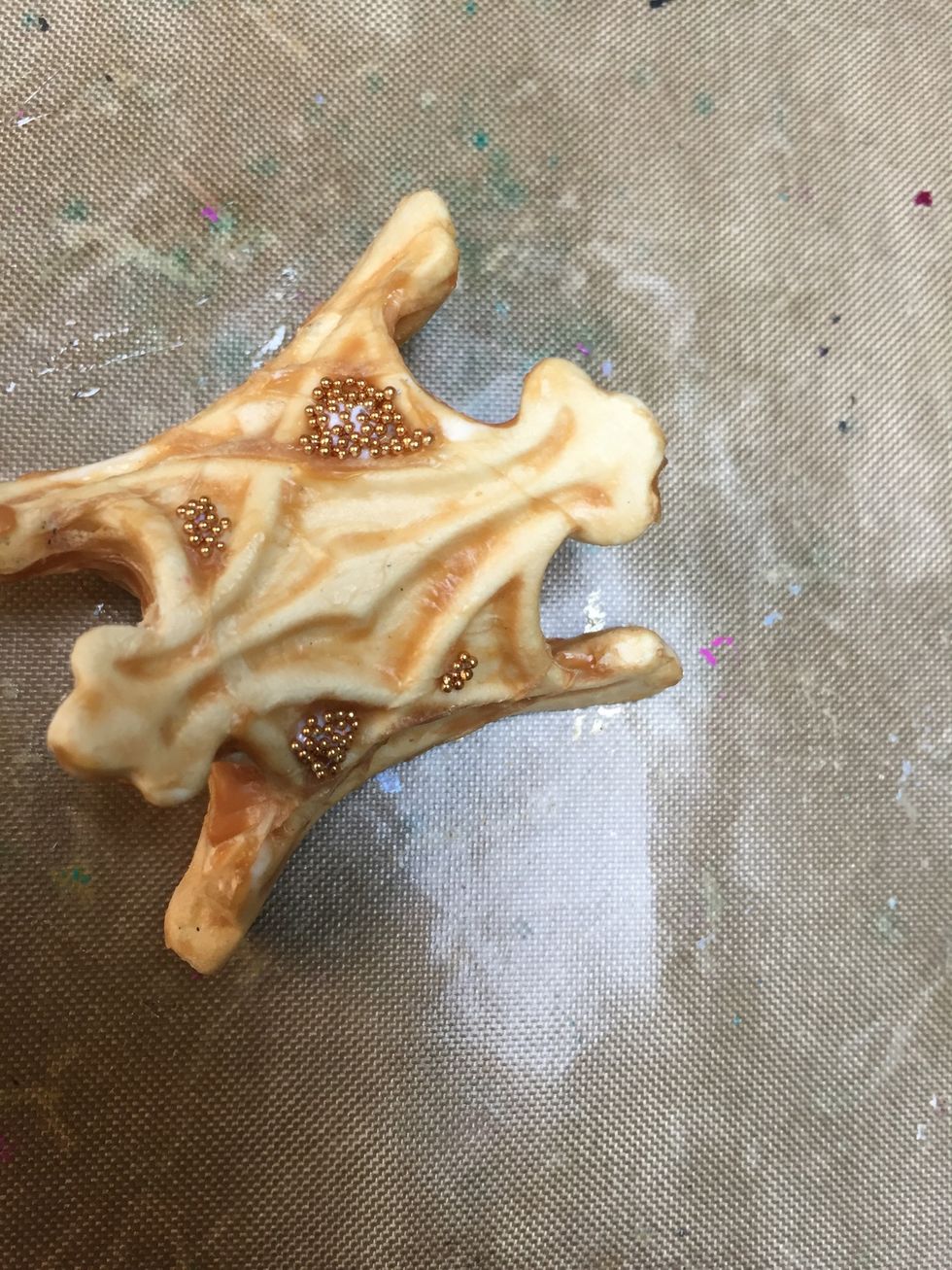 I've created 2 separate time frames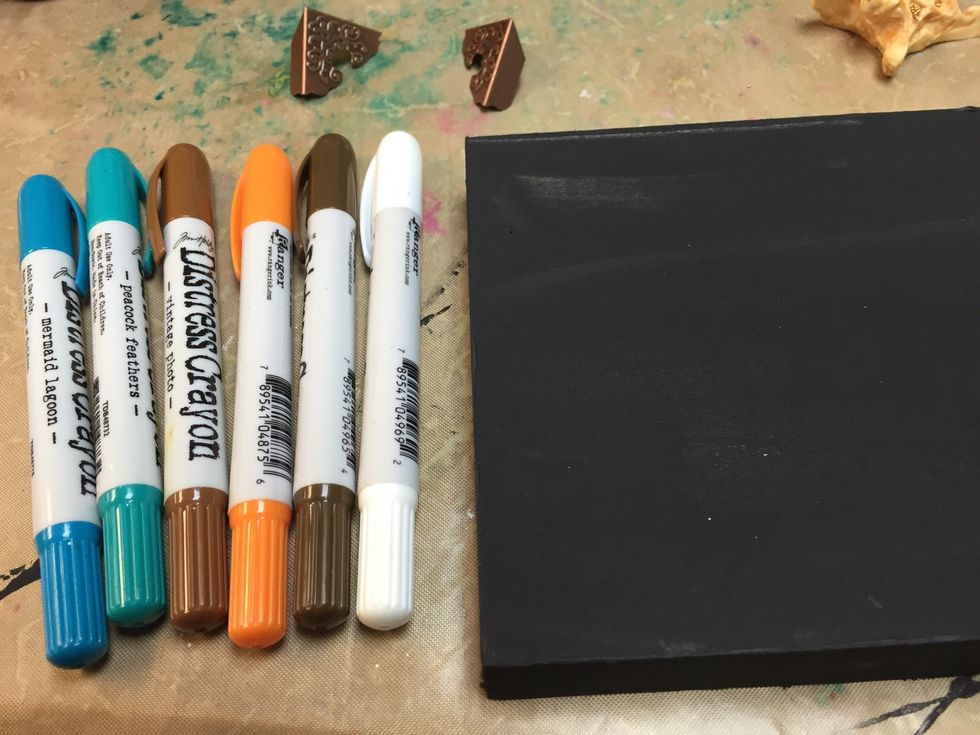 I'm exploring the possibility of creating a faux patina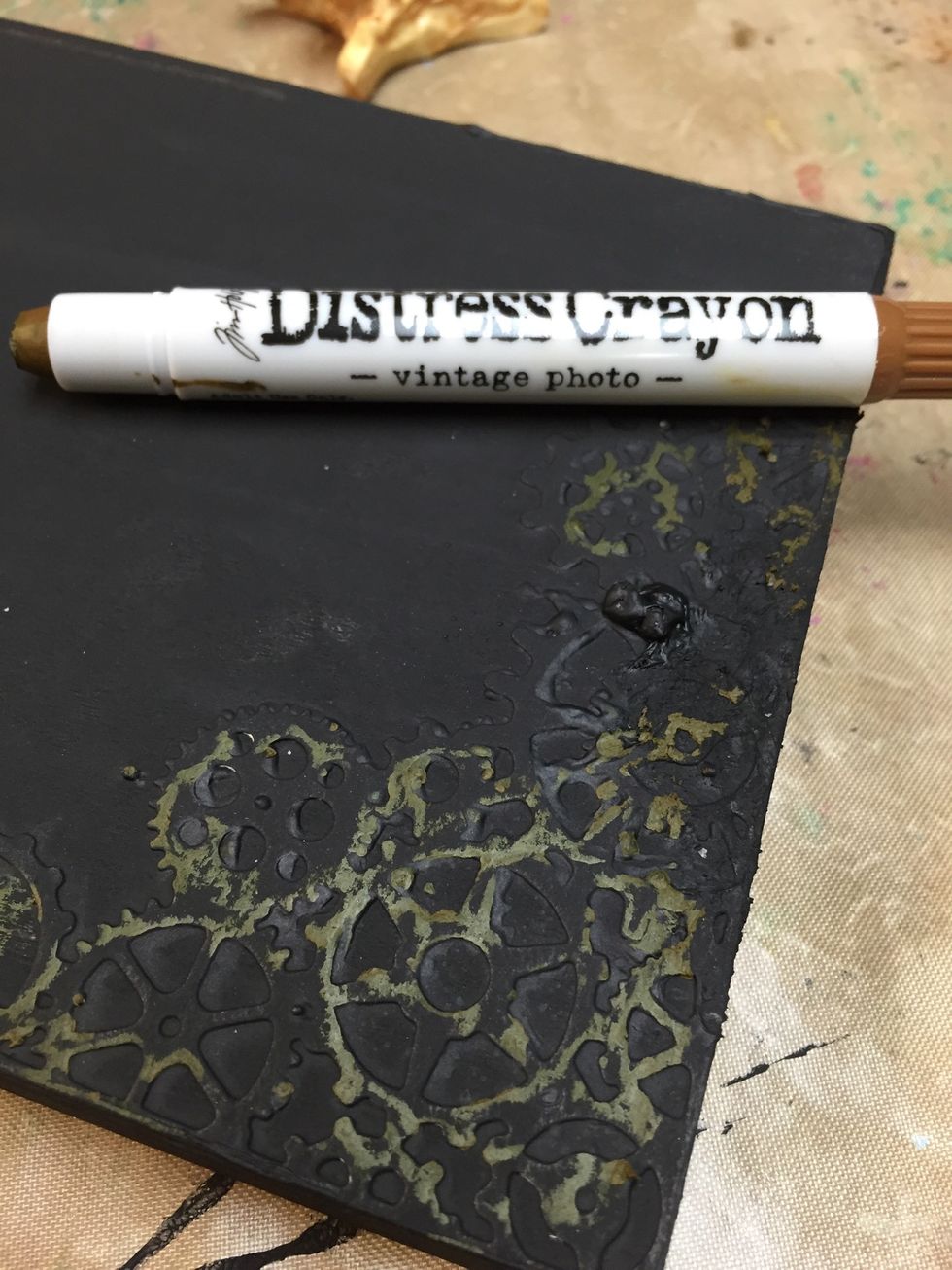 I'm using distress crayons First coat of vintage photo being careful to rub over the raised design
Second color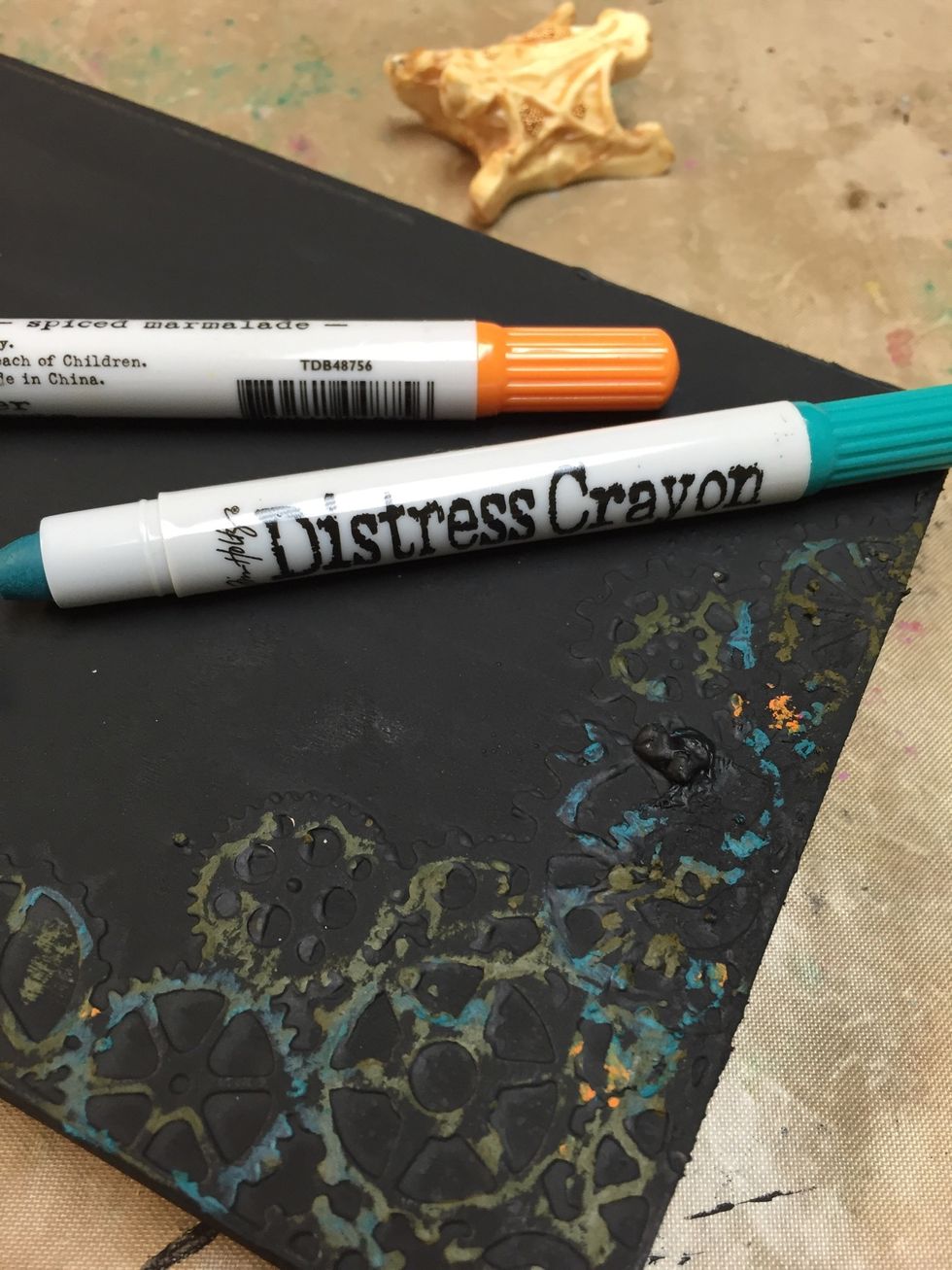 Third color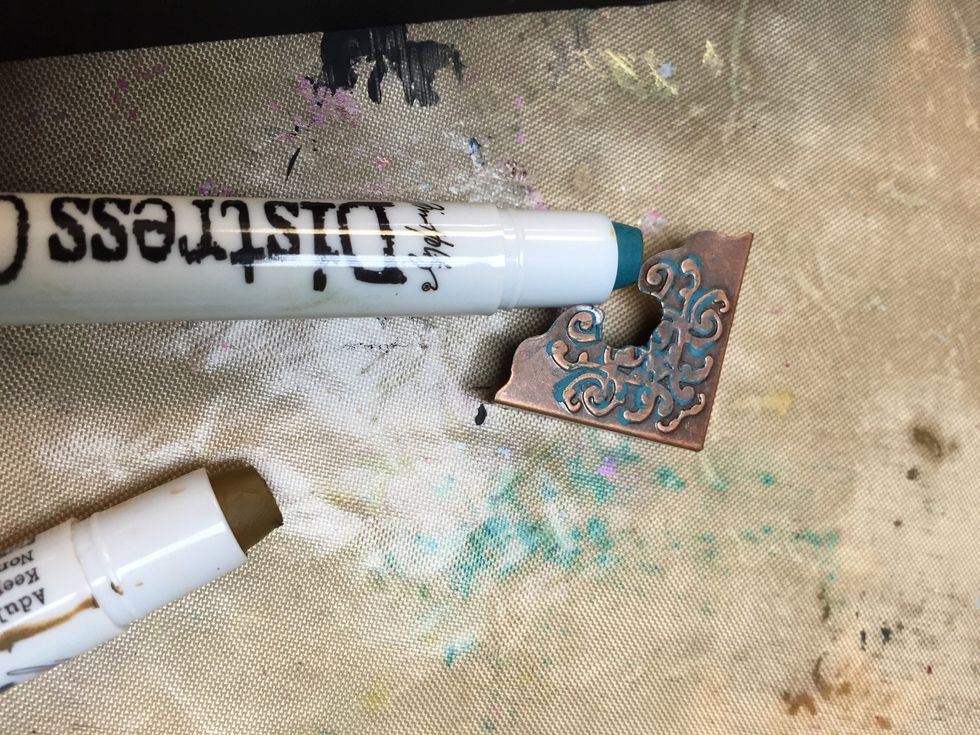 Do the same with your metal corners
Using crazy medium paint over your stencil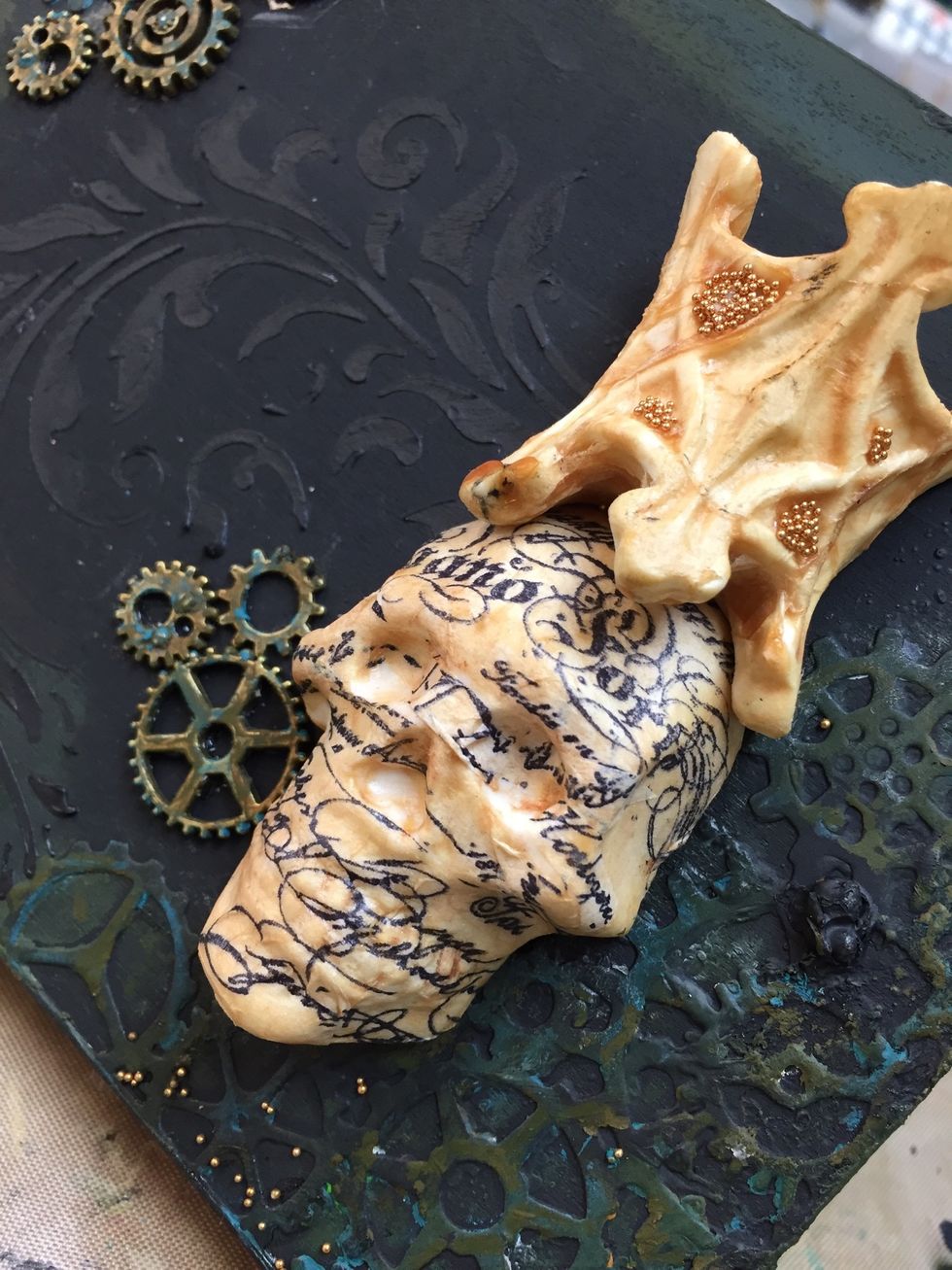 I used black modeling paste for the raised design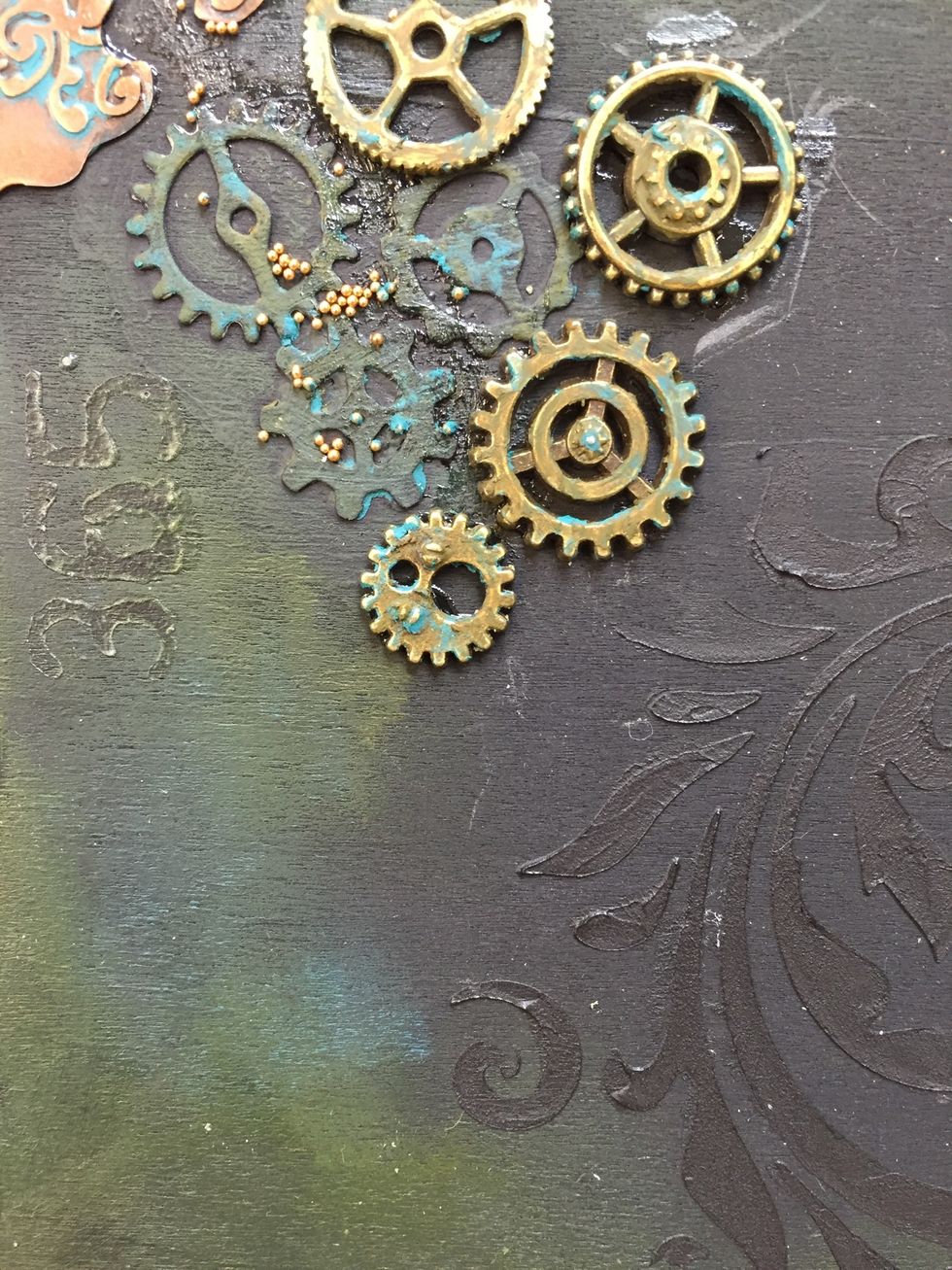 Metal and die cuts grabbed the color I was going for!
To see the completed project visit our website www.sandraevertson.com look for the Muse!
Relicx and Artifacts ancient soul
Relics and Artifacts wooden tray
TiTim Holtz distress mediums
Tim Holtz distress crayons
Black gesso
Black modeling paste
Metal corners
Die cuts
Metal gears
Micro beads
3d gloss gel
Stencils
Scissors
Stamp
Archival ink
Relics & Artifacts
RELICS & ARTIFACTS ® matte white resin craft blanks by designer Sandra Evertson for Prima Marketing Inc.