This unique braid is simple and easy! Takes about 5-7 minutes to do, or longer if you don't want it messy.
Pull hair all to one side, then pin a partial amount of hair to the top, (this will be curled at end.) **click on photo to see full**
Take another small amount of hair to braid into a fishtail, (this is our small braid.) And then just fishtail braid it. Hint: take and give.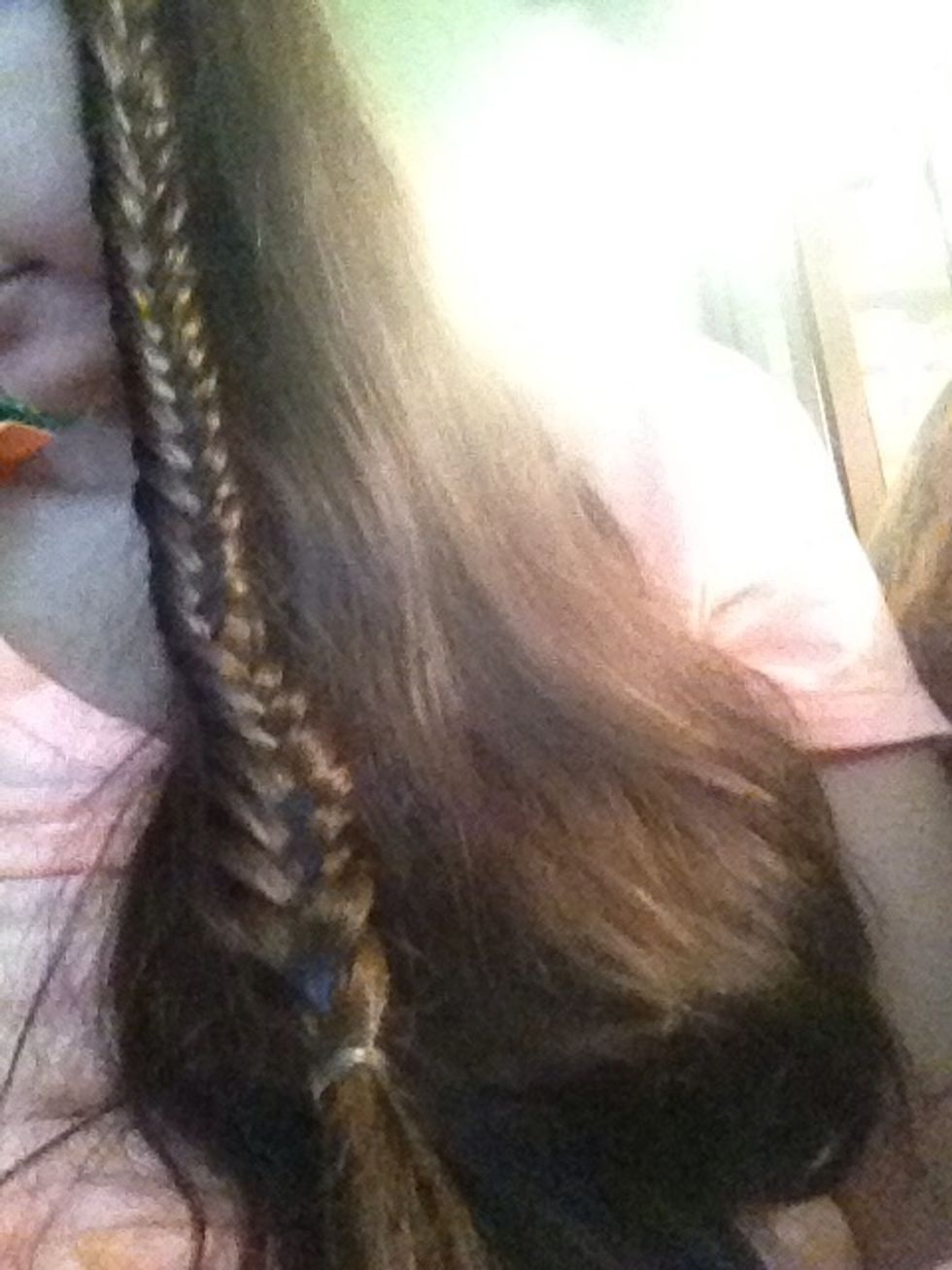 Should end up looking like this.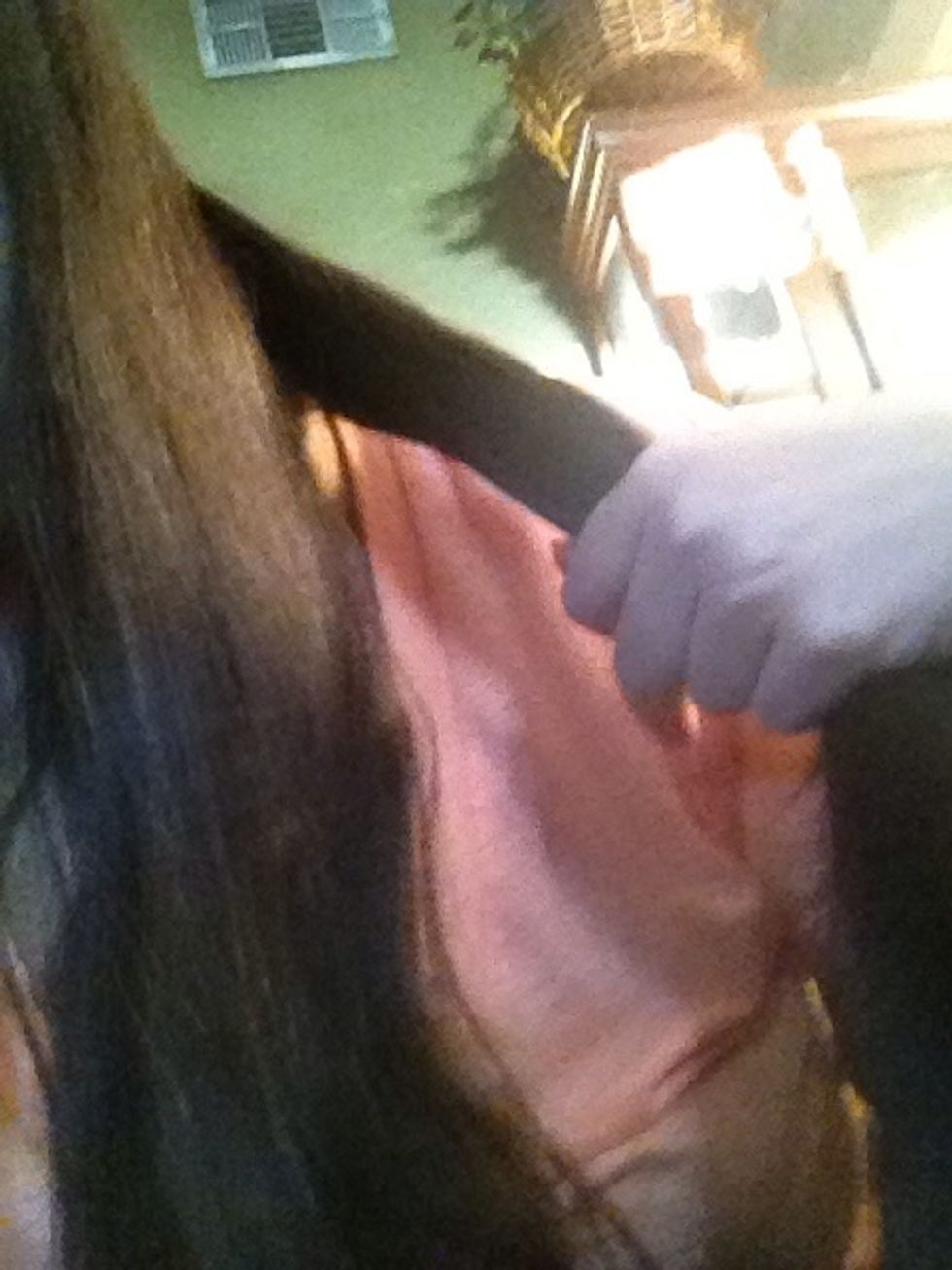 Then with the rest of the hair will be braided into a bigger fishtail.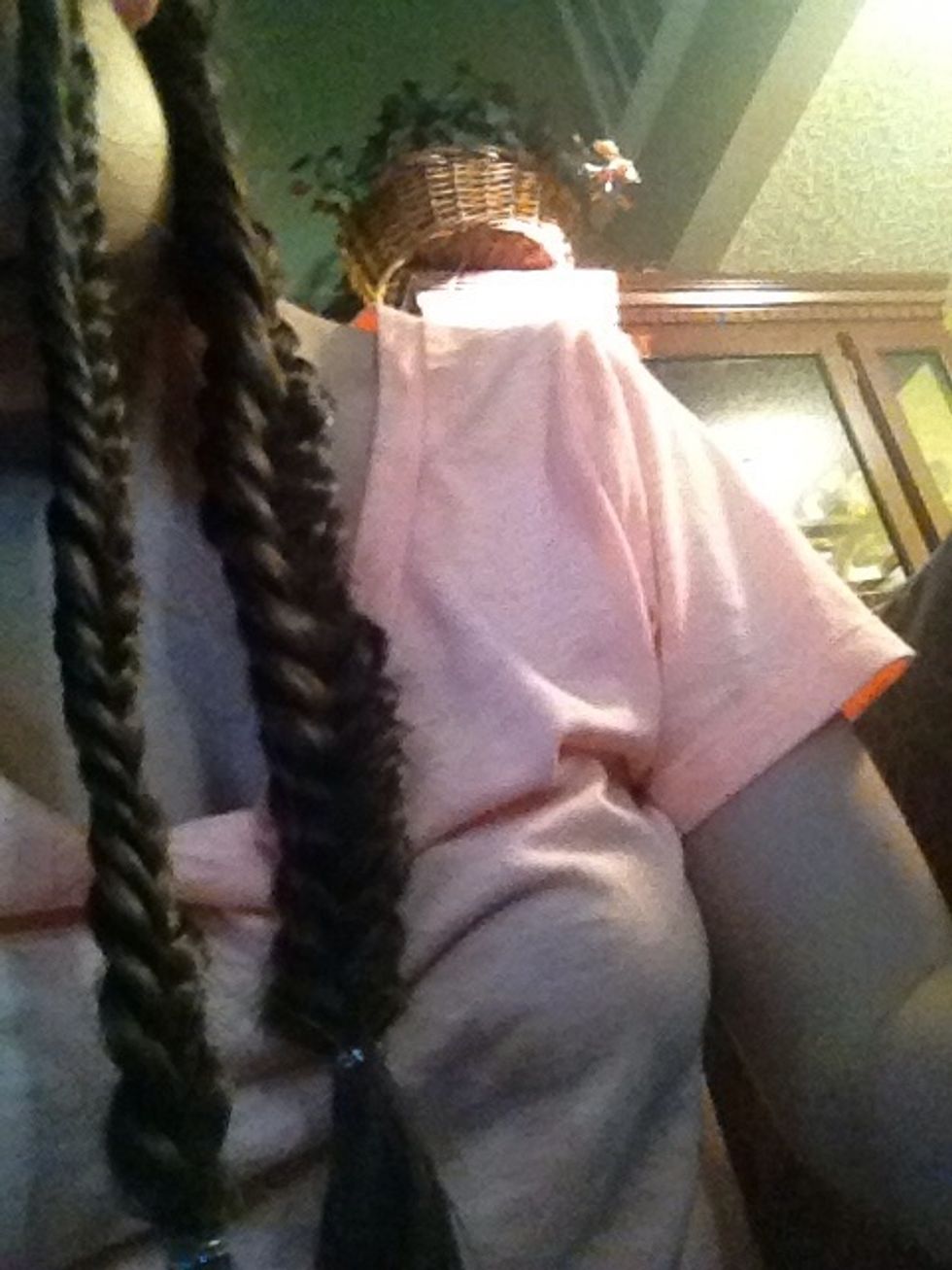 Going to look like this.
But once you're done braiding the big one, pull apart the braid a little to create a messy look.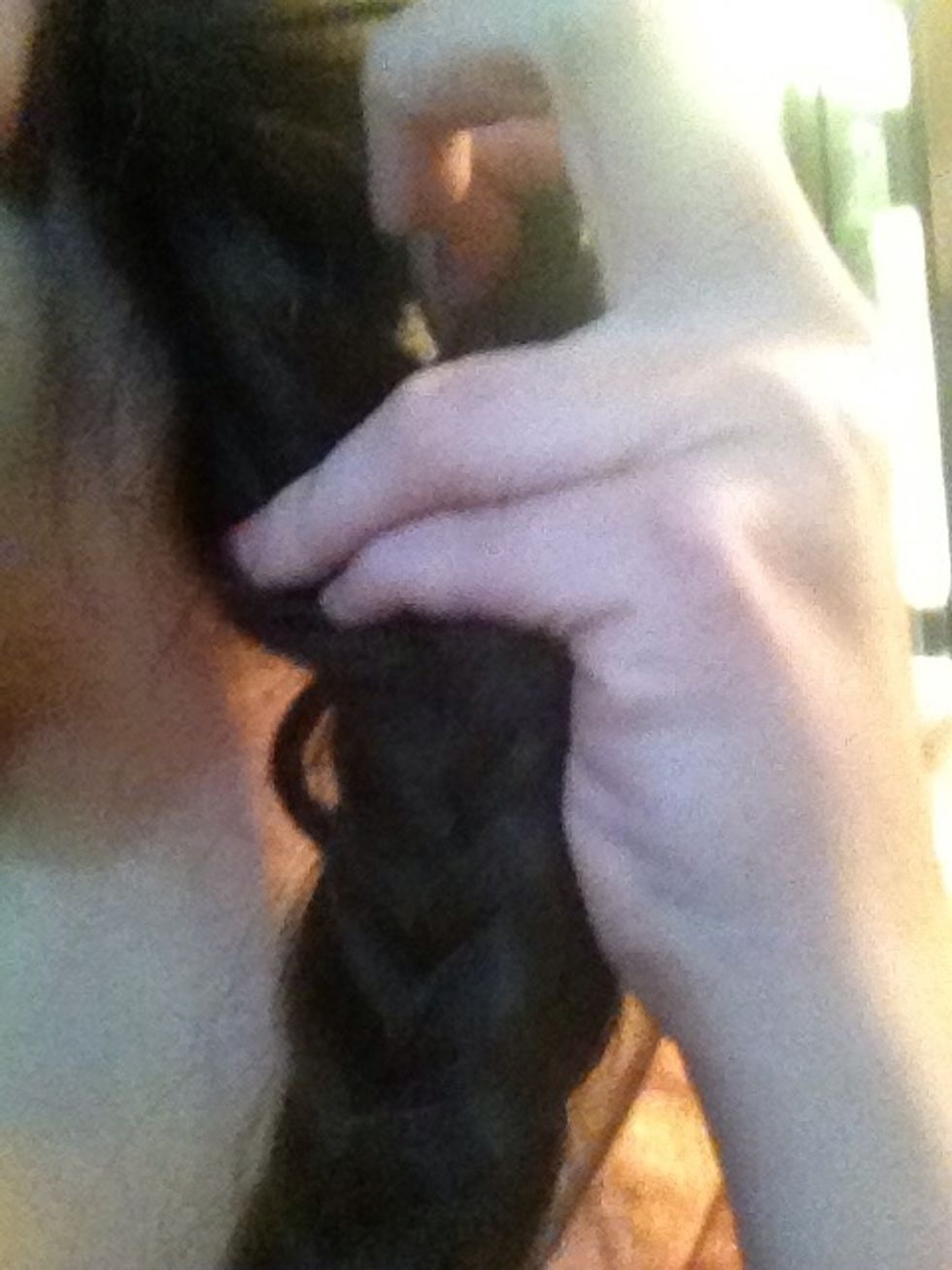 To create the braid within a braid effect, you will need to make a hole towards the top of the braid. Then push the braid into the hole and pull it through. **click on picture for full**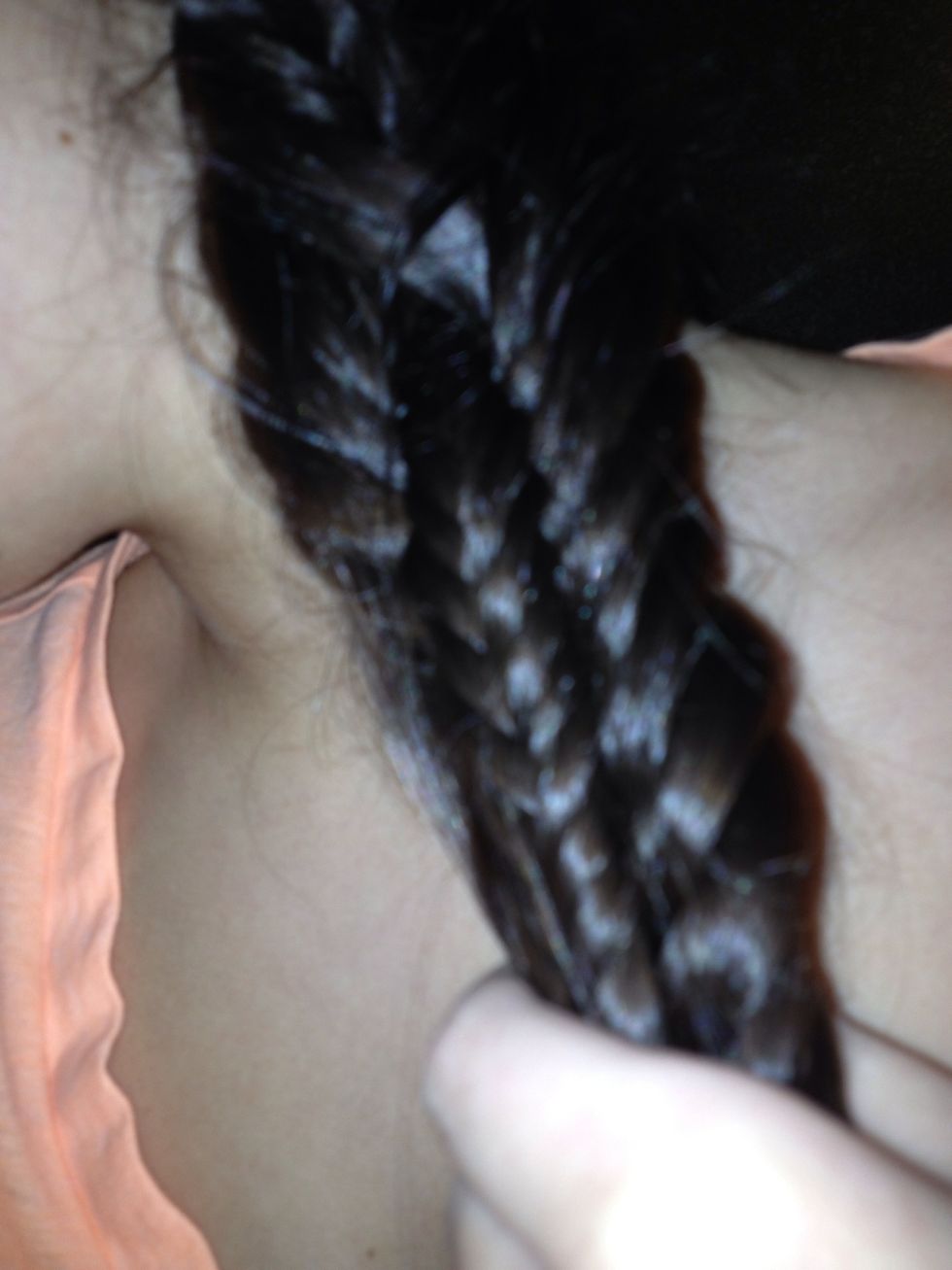 And should look like this.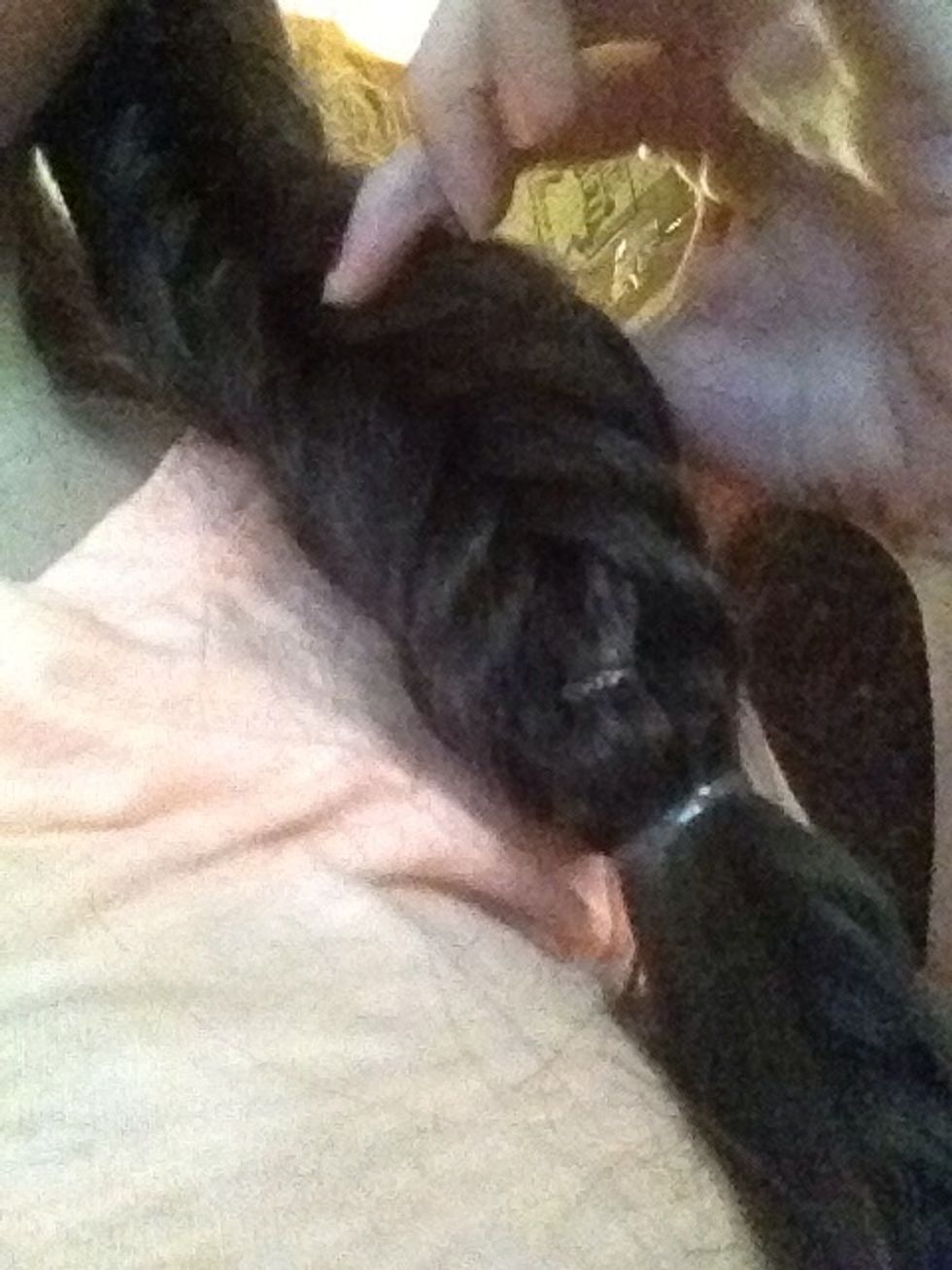 Then make 1-2 more openings throughout the braid to have the "within" look. After you're done, to secure it, use an elastic.
With the remaining hair, you can curl strands with a wand or curling iron, pin back some of the curls. OR you can split the hair into two and twist then pin back.
And the final look. A messy,cool, twist on the fishtail braid.
Two clear elastics
Bobby pens
Optional: curling wand/iron