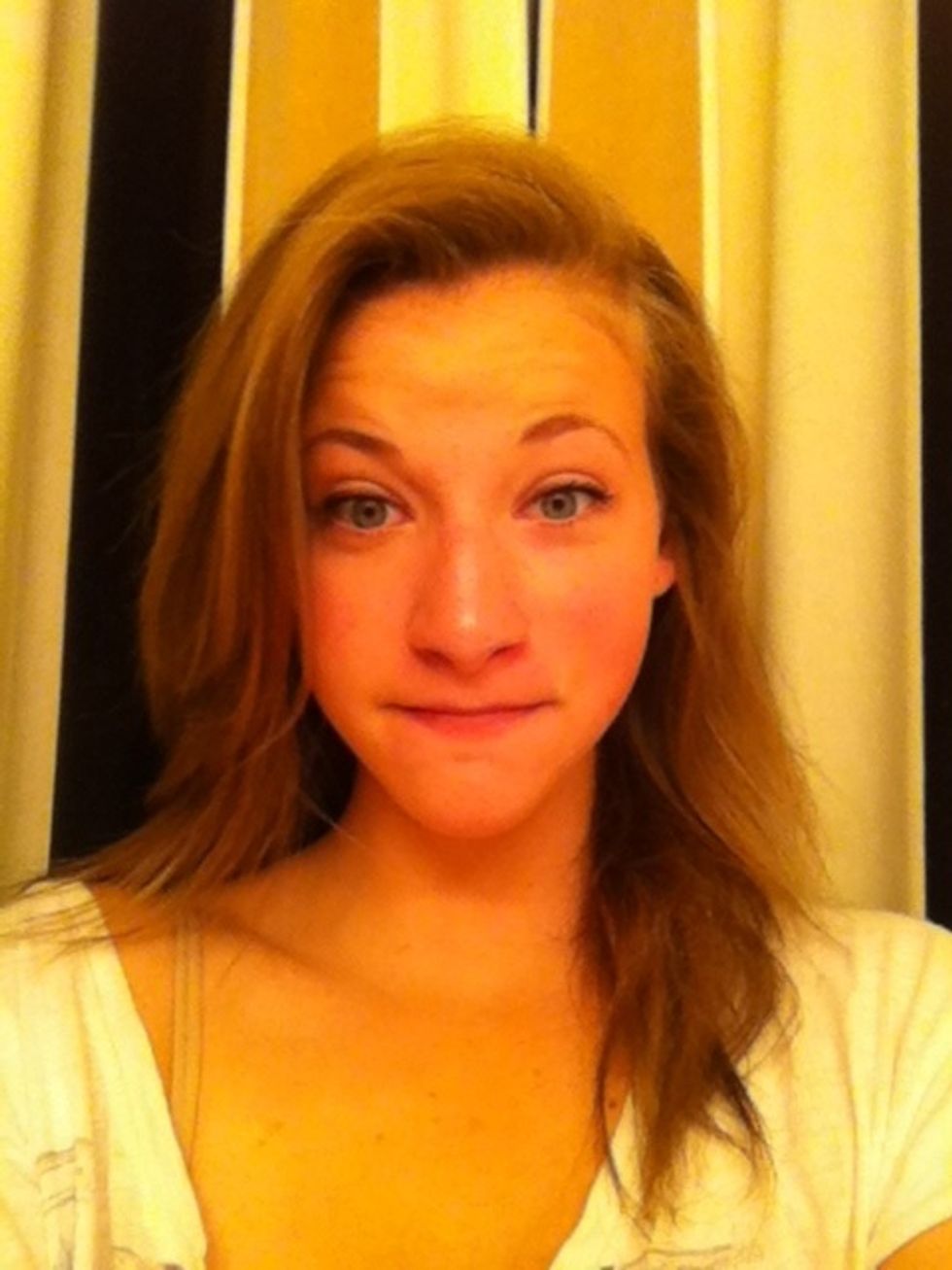 Start with your hair down, it should be completely dry. As you can see, your hair doesn't need to be extremely long in order to do this hairstyle. My hair is only a few inches past my shoulders.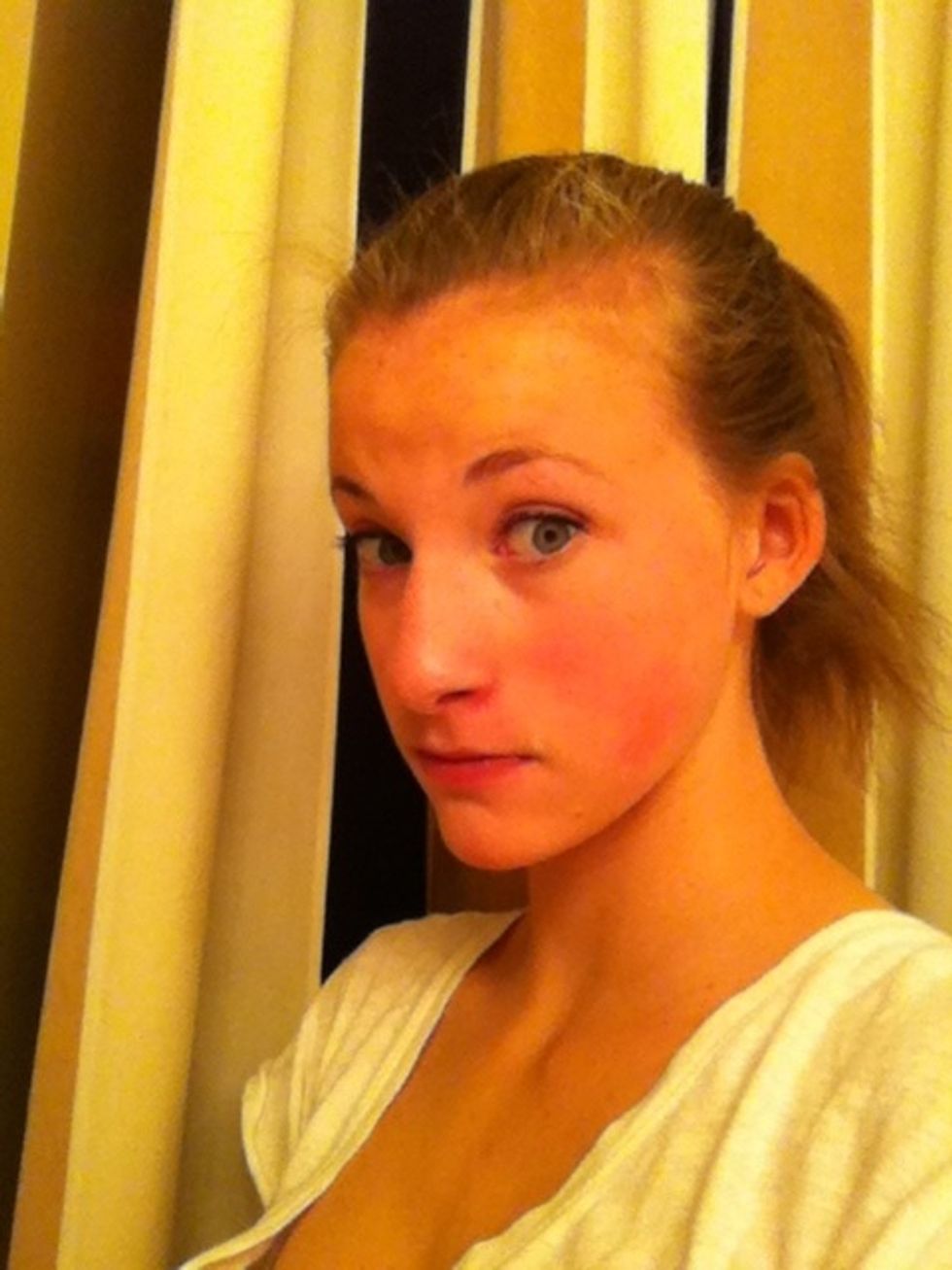 Put your hair in a high ponytail. It can be neat or messy, your choice. You may also choose to add volume to your hair which I usually do, but I forgot today.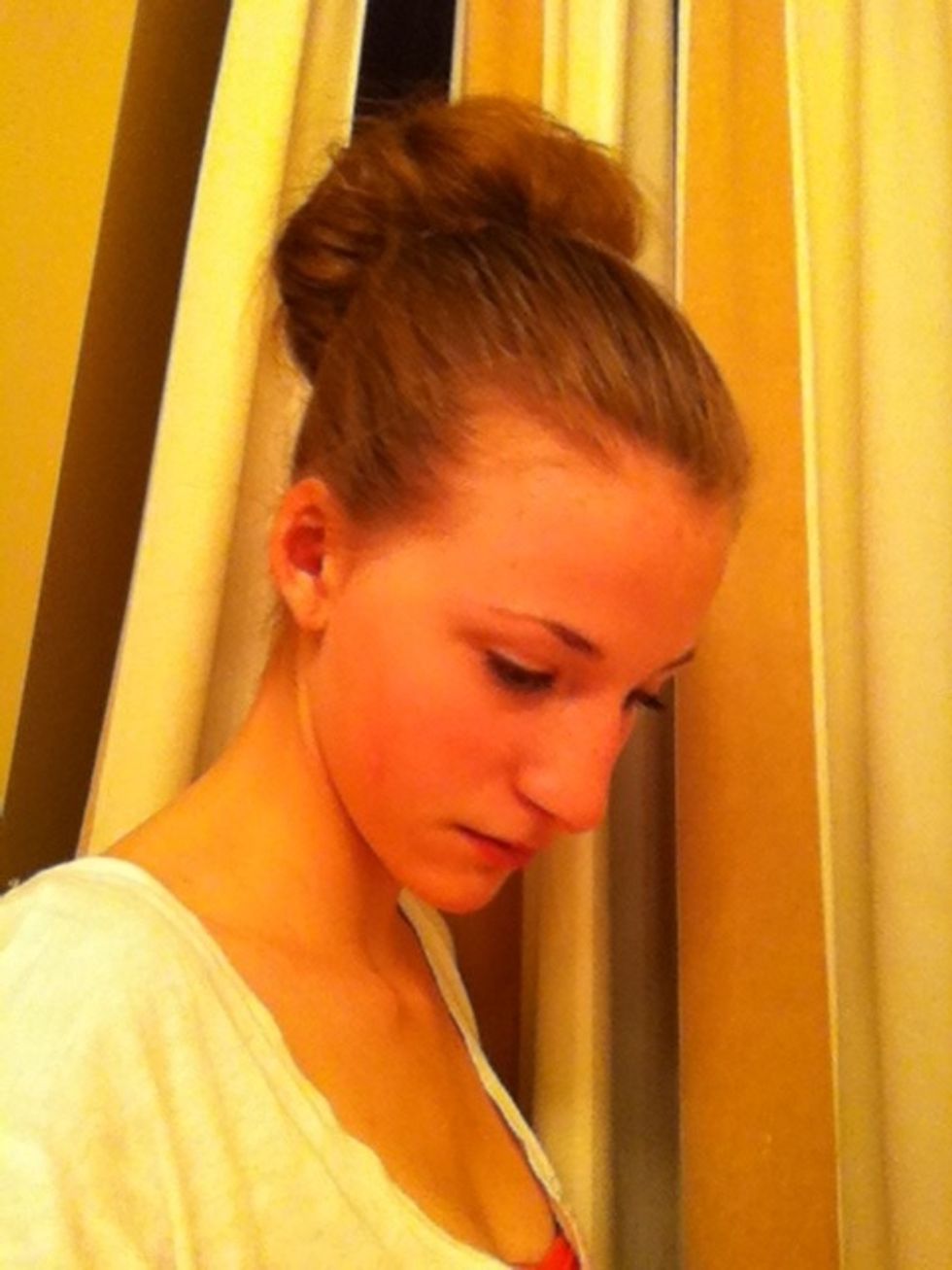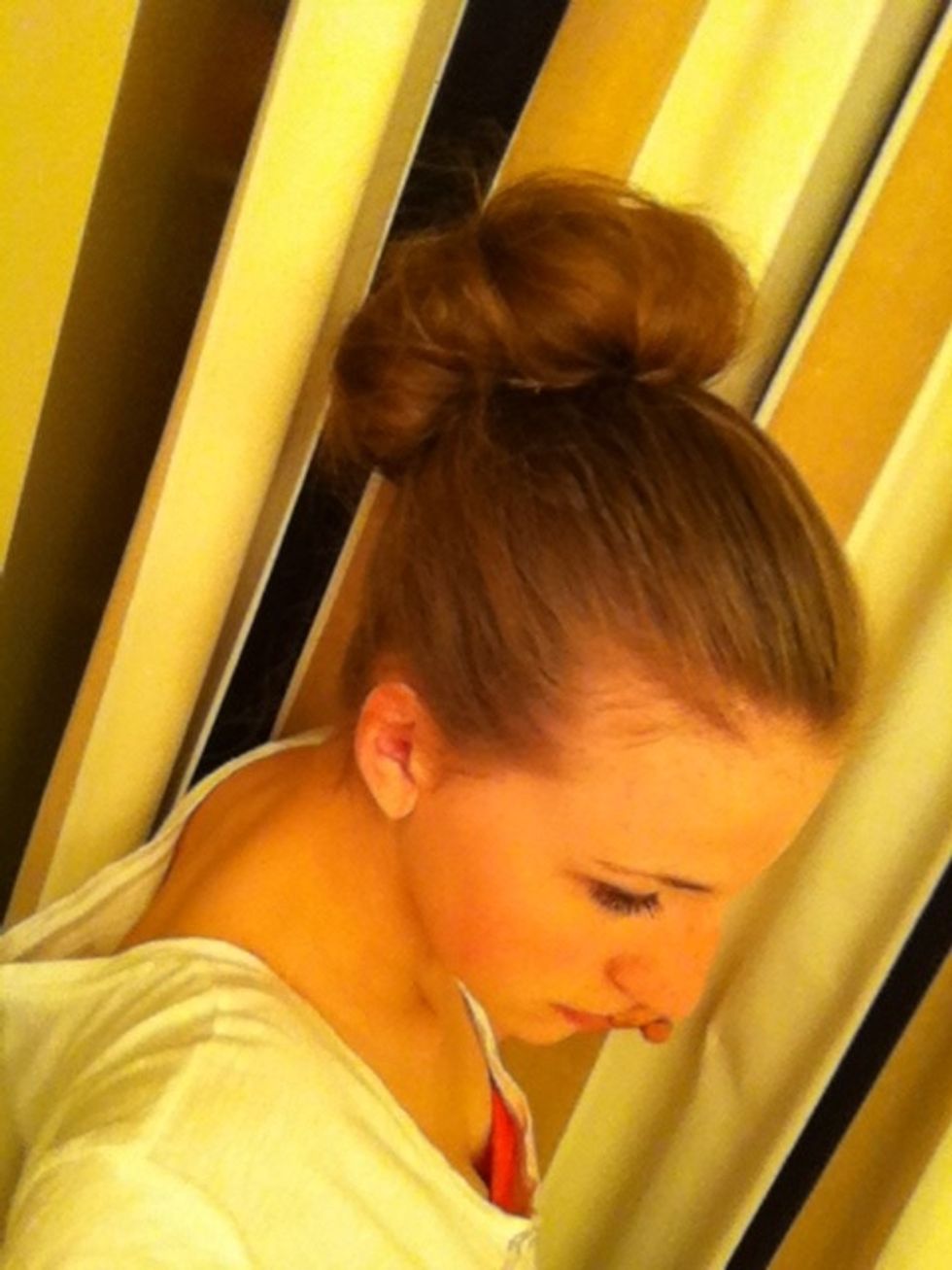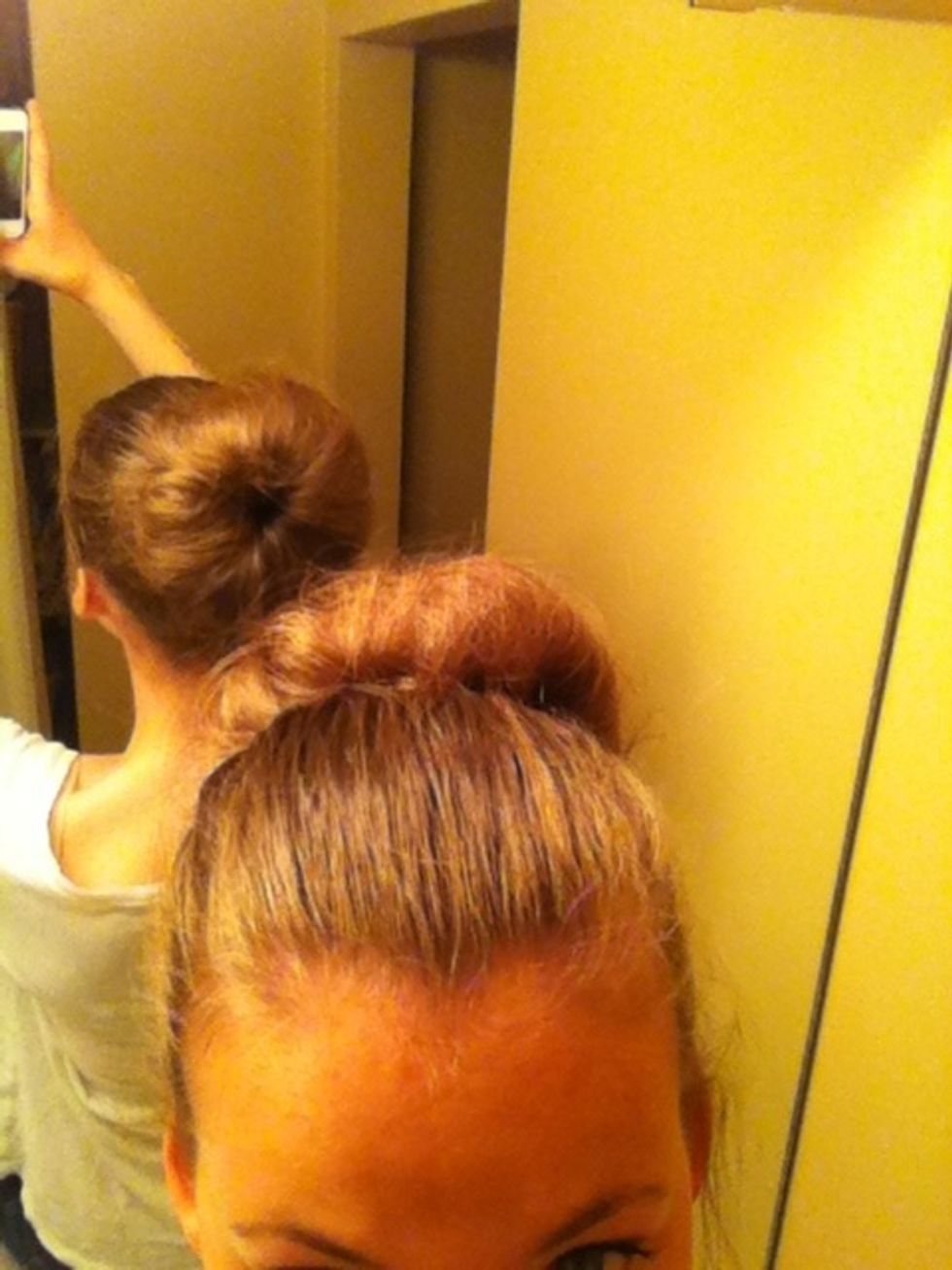 How the back of your bun should look.
2.0 Thick Hair Elastics
1.0 Hairbrush
10.0bnch Bobby Pins
1.0 Hairspray
1.0 Fine tooth Comb (optional)