How to do a diet coke and mentos lab (with crutches)
Do a Diet Coke and Mentos Lab (With Crutches)
9
Gather all you supplies! Keep everything packaged... This means you gotta shop! But you have crutches! 😱These are dangerous on slippery floors of stores😉 Make someone push you in a shopping cart! 😃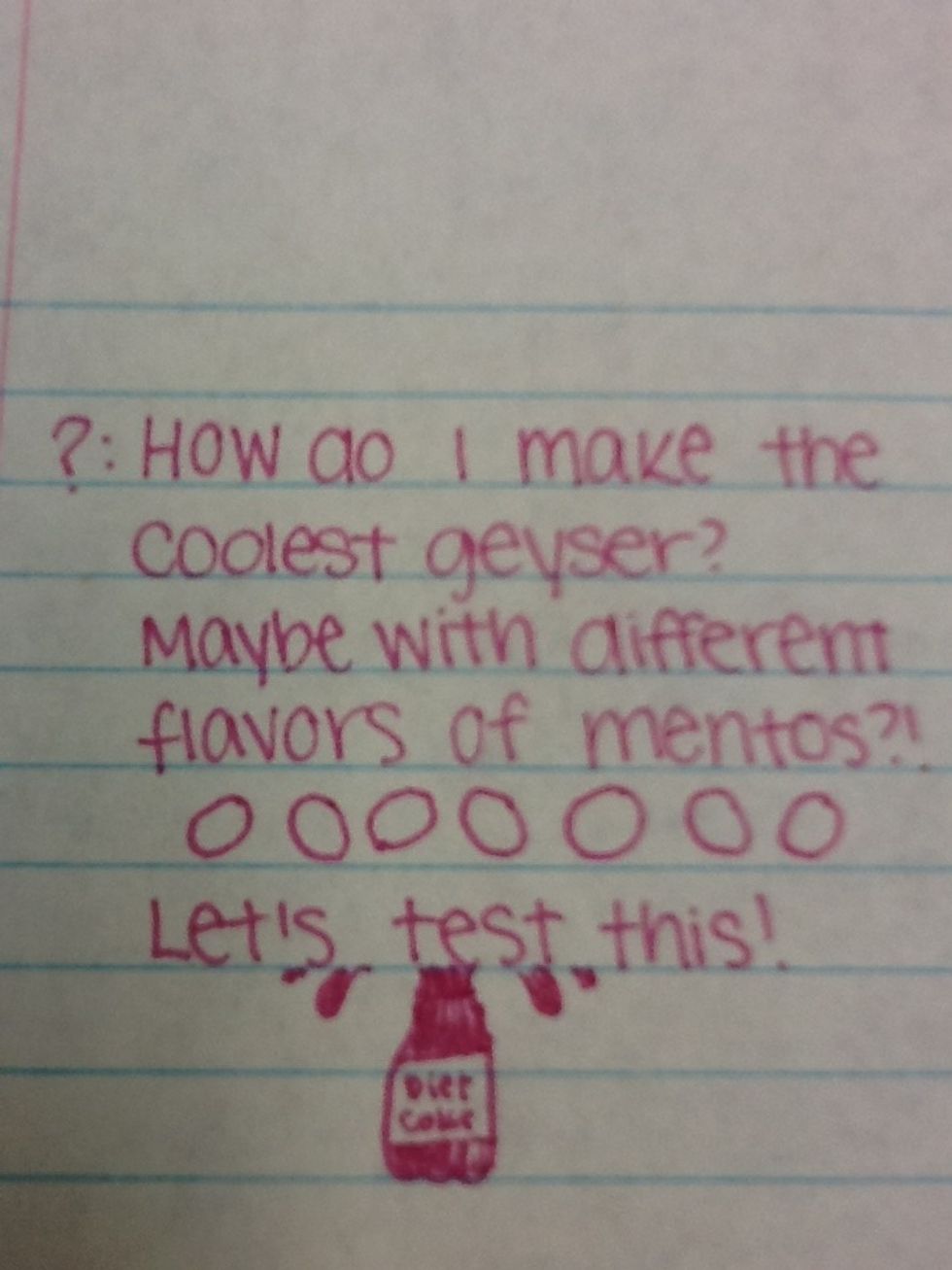 Identify your problem question!
Record your hypothesis!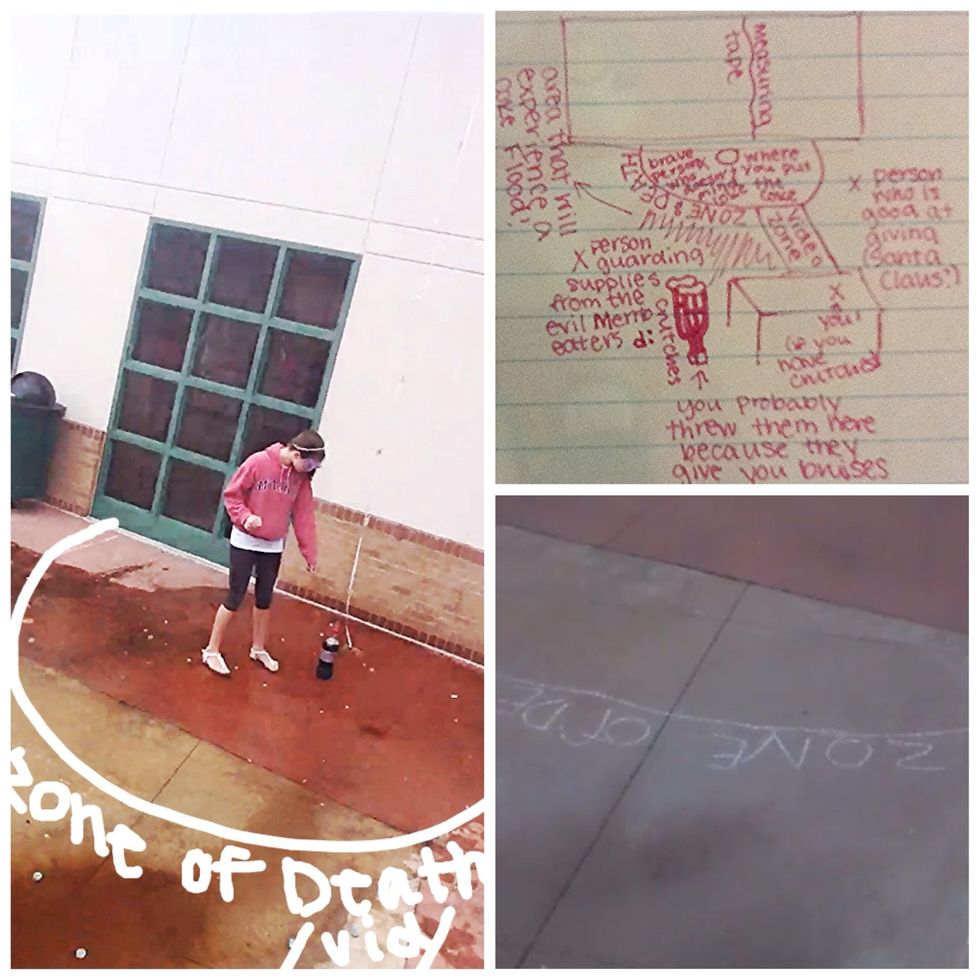 Set up your area (or have your teacher do so.) Well, if you have crutches, don't. 😁 Spend the whole time climbing onto that table so you can video. 🎥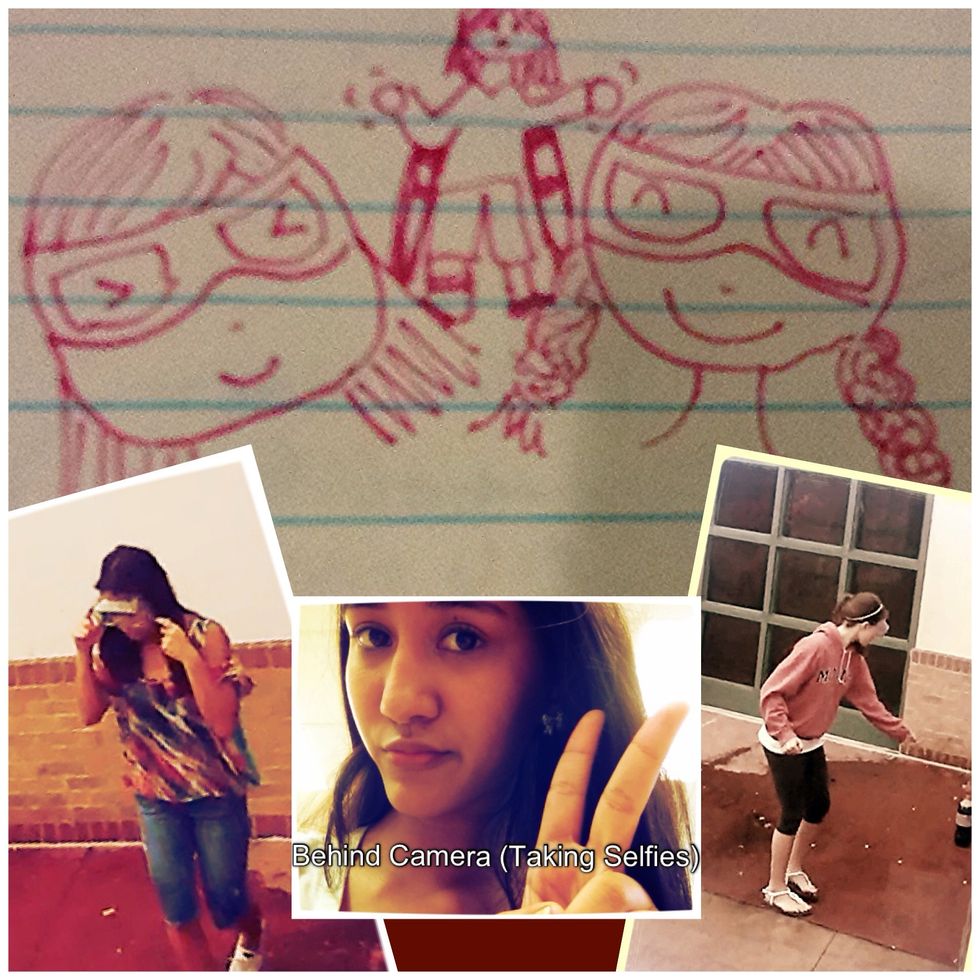 Have two people put safety googles on over their eyes. 👀 Have another different person (you) get behind the recording device. 🎥I used an iPad📱 so I took a couple of selfies!! 😘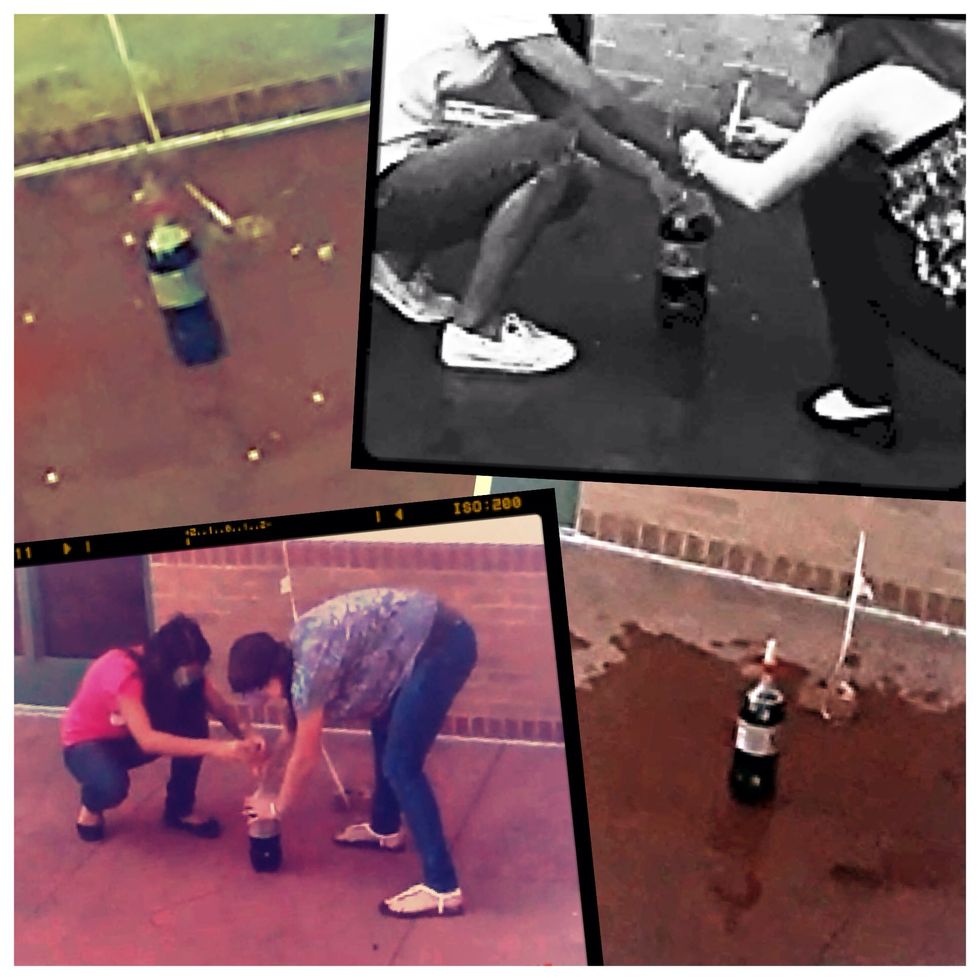 Set one bottle of that room temperature Diet Coke in the 'launch spot'. Confused?😳 This is in line with the measuring tape and video zone. You have crutches so someone else is doing this. 😜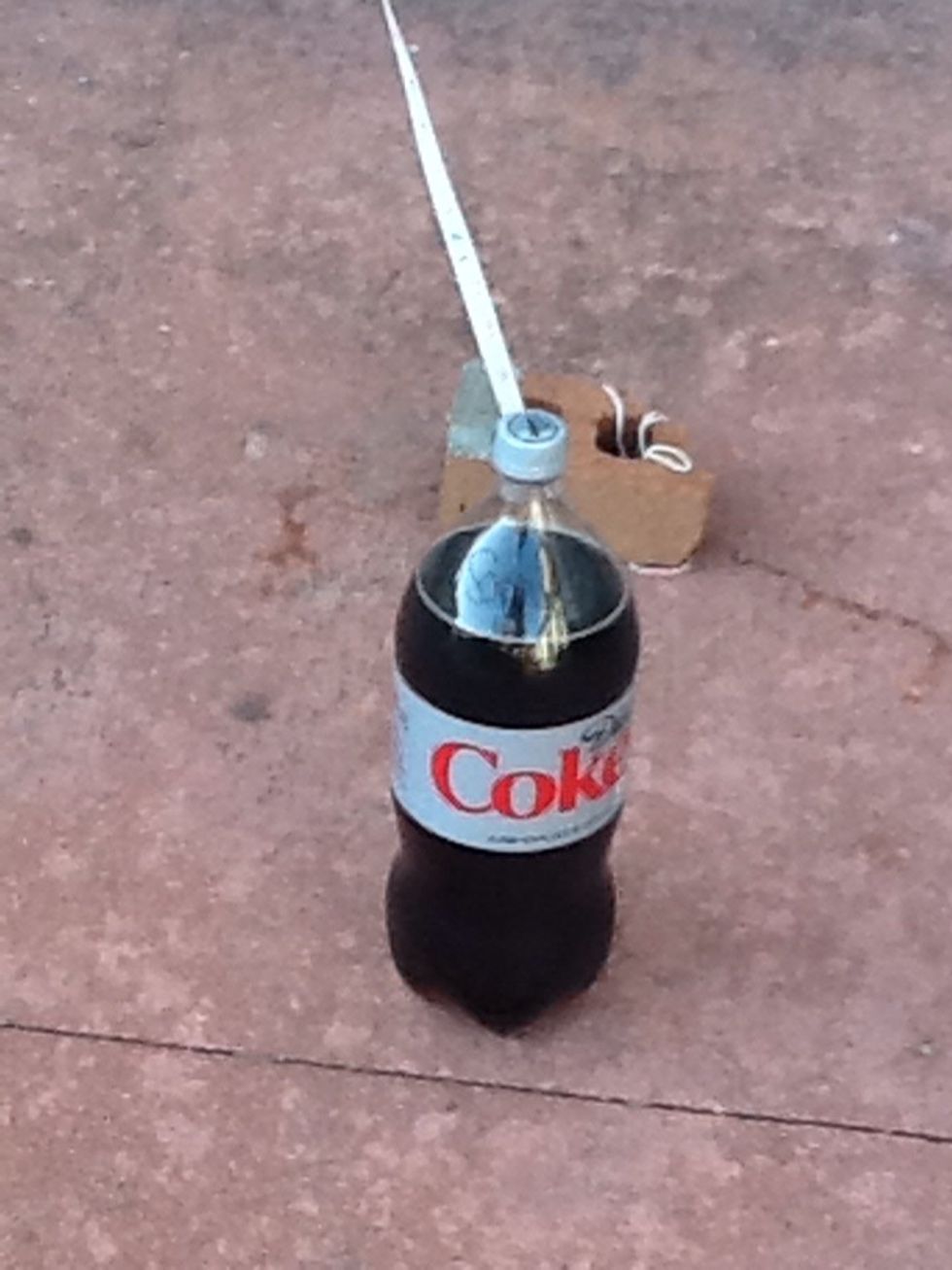 Yeah... Like this!😄 Don't hurt your other leg from being too excited! 😝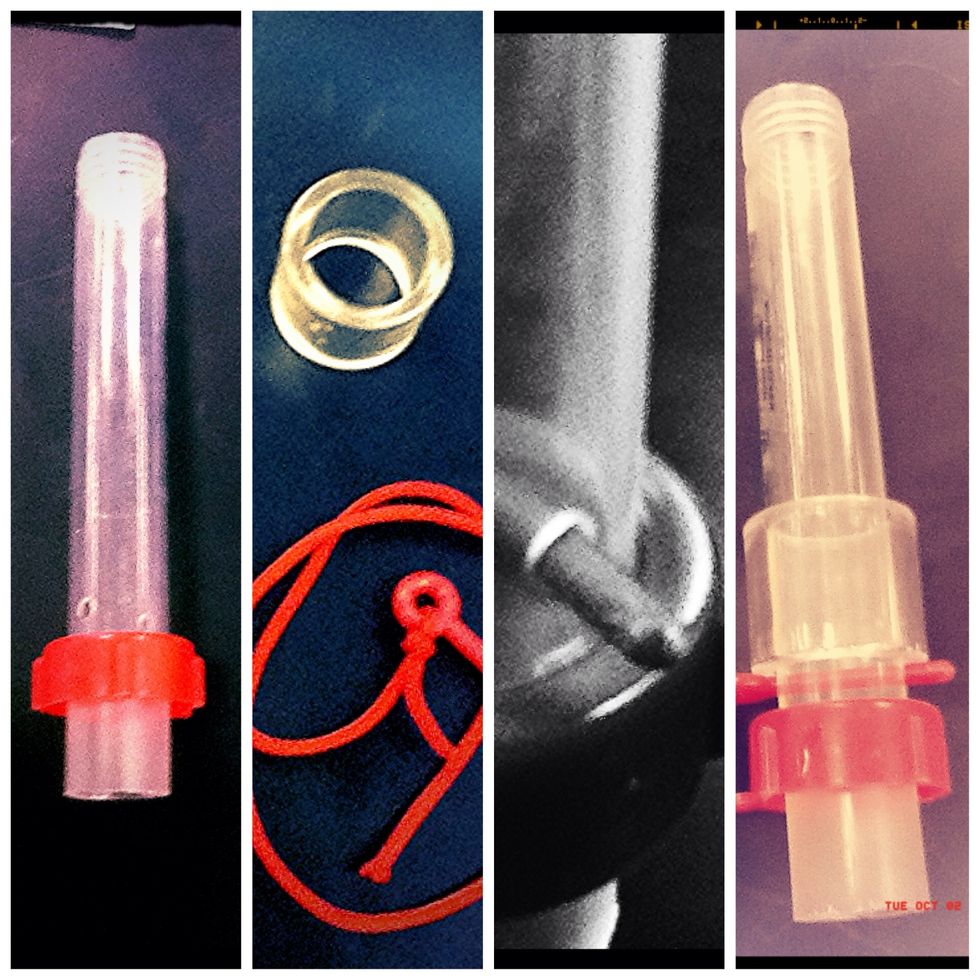 Check and make sure that the pin and cuff are in the right spot. 👌The pin should go through the small holes and the cuff should rest on the pin. 😊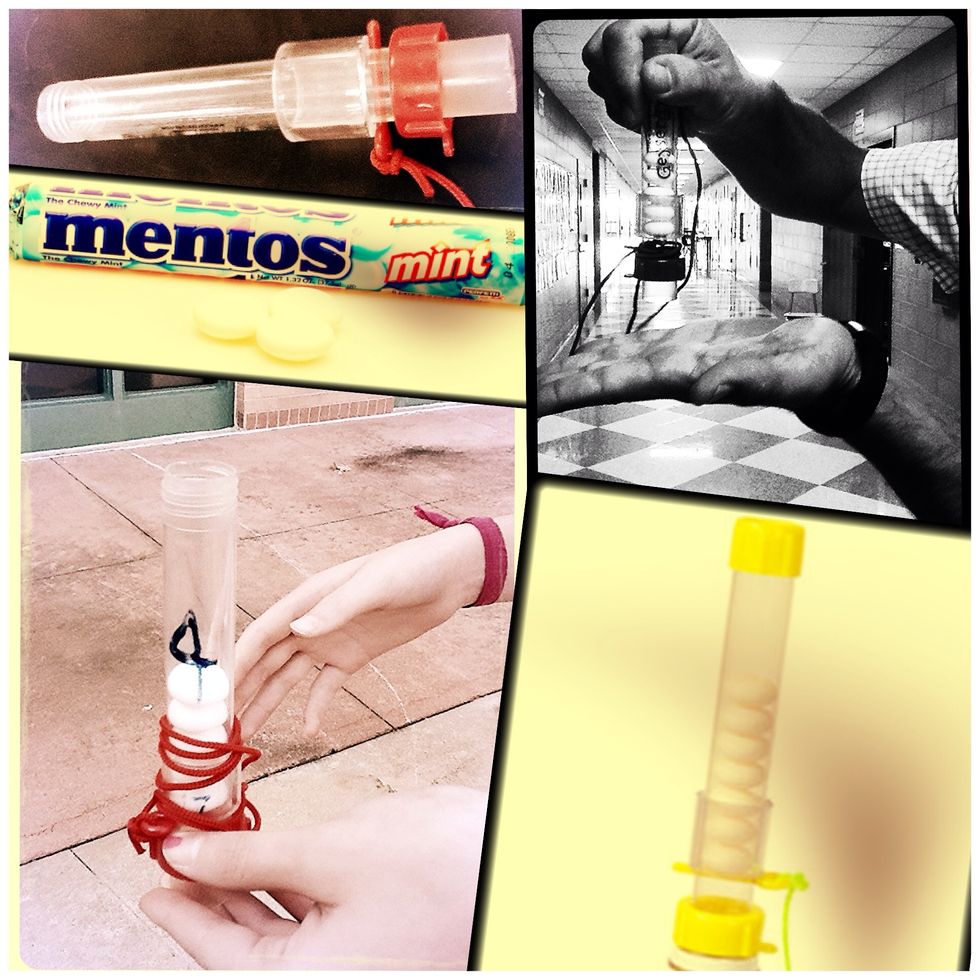 More geyser work! 😨Use one paper towel to load five Mentos in to the geyser tube. 😊 Make sure they are siting horizontally like in the picture with the yellow tube (but use 5 Mentos.) 😝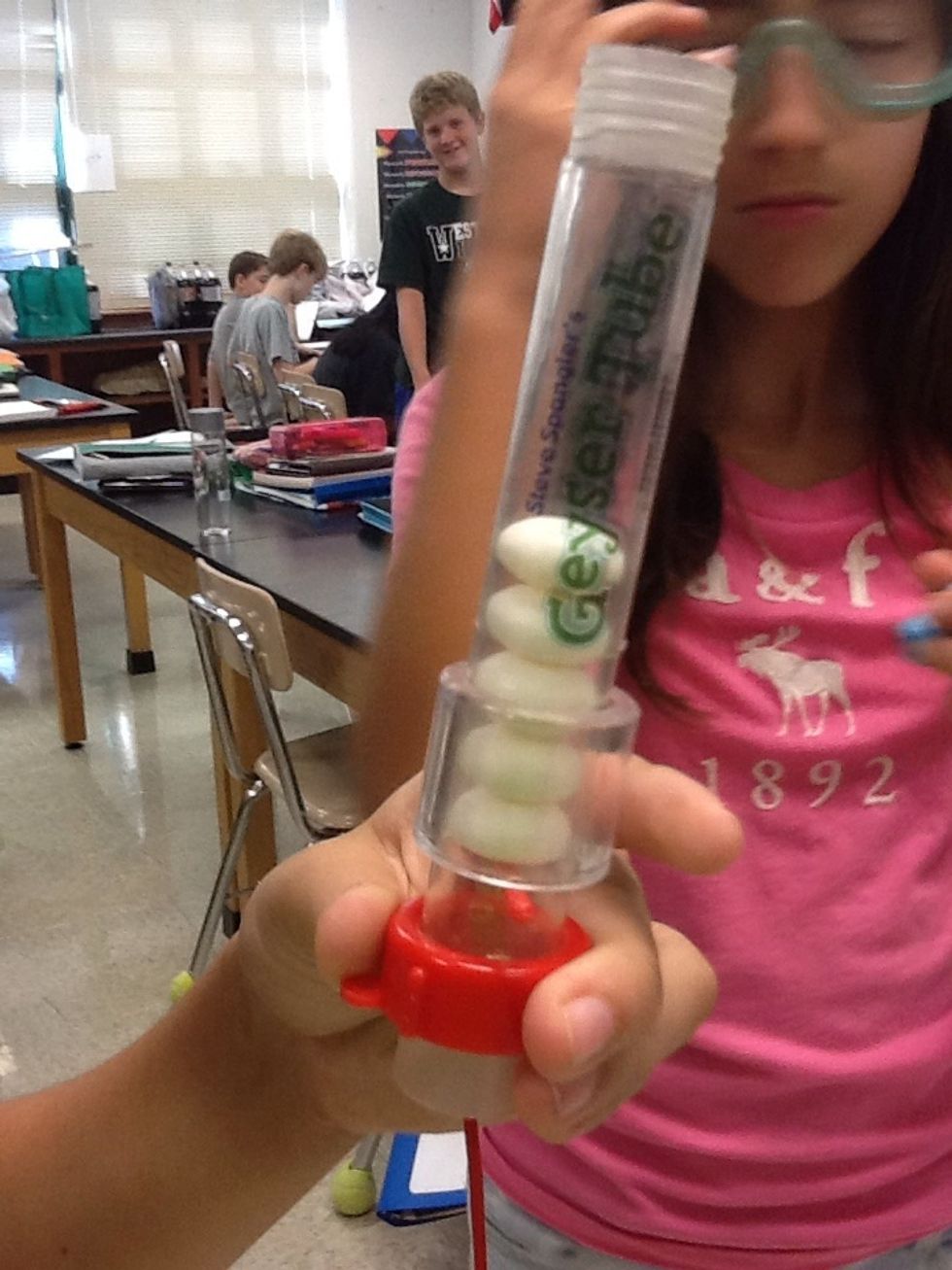 Yup yup!!! 😄😊😄😊😄 You did it right! (Okay, I'm not gonna act like Dora and pretend that I can see you... 😄) if you have crutches, get off your lazy complaining butt and load it. Even I did. 😜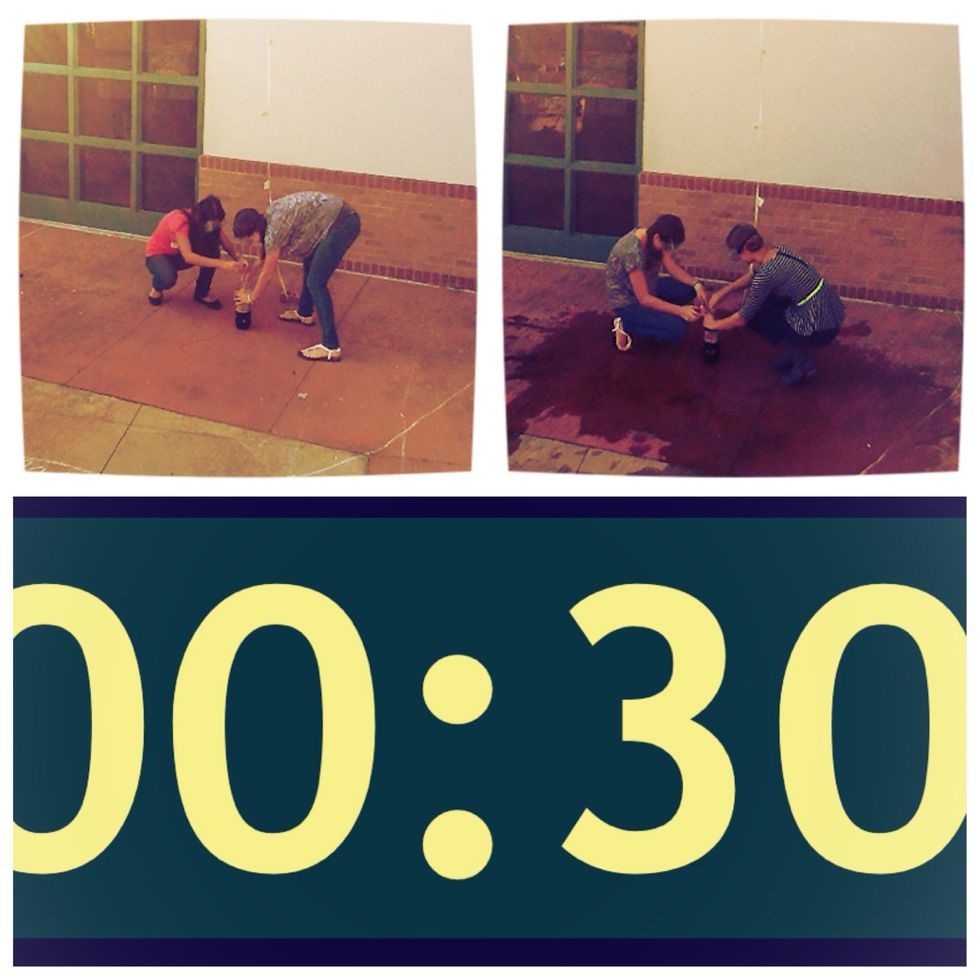 Set your timer to thirty seconds. Now at the same time (this takes skill!) 😃have one goggled person open the coke bottle while the person without goggles and video recording such starts the timer.
Have a goggled person slide the short end (or the end nearest to the pin into the top of the coke bottle! Be careful not to tip the bottle over!😜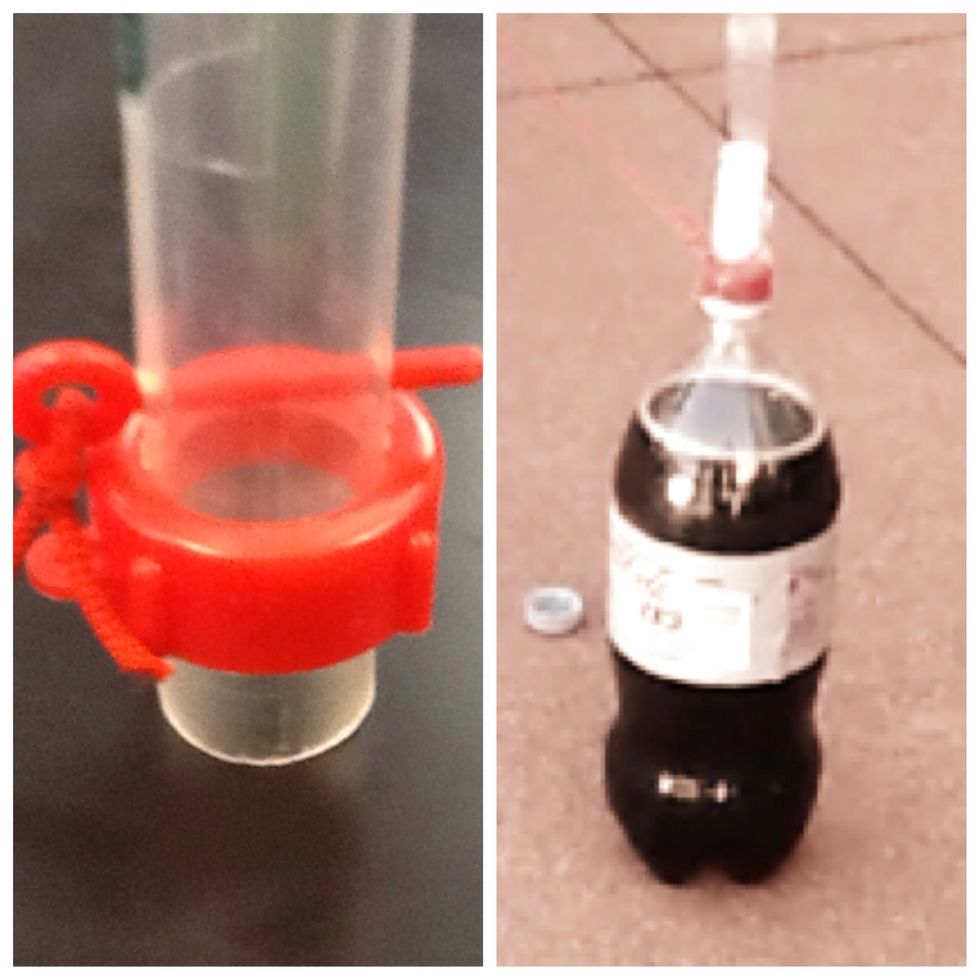 Have a goggle bearing person turn the geyser tube as if you were capping the coke bottle. It's as easy as that! 😝Make it SNUG. That's it, don't kill yourself trying...
Have the person with the videotaping device start videotaping... That would be you! 😏 Hit the red button!!🔴Good job!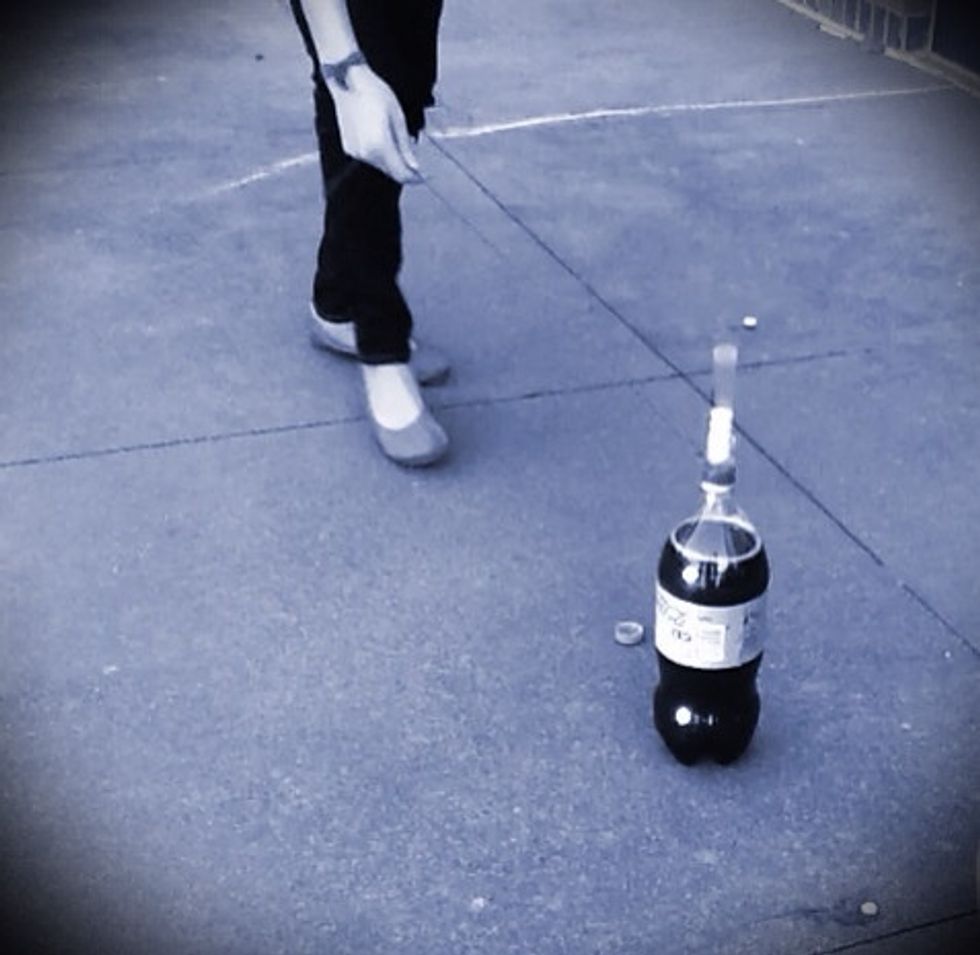 Hold the string to it makes a straight line with the pin. DO NOT PULL THE PIN OUT!! 😱Really, don't! Another thing... Of you have crutches it is vital that you do not do this... You WILL fall over.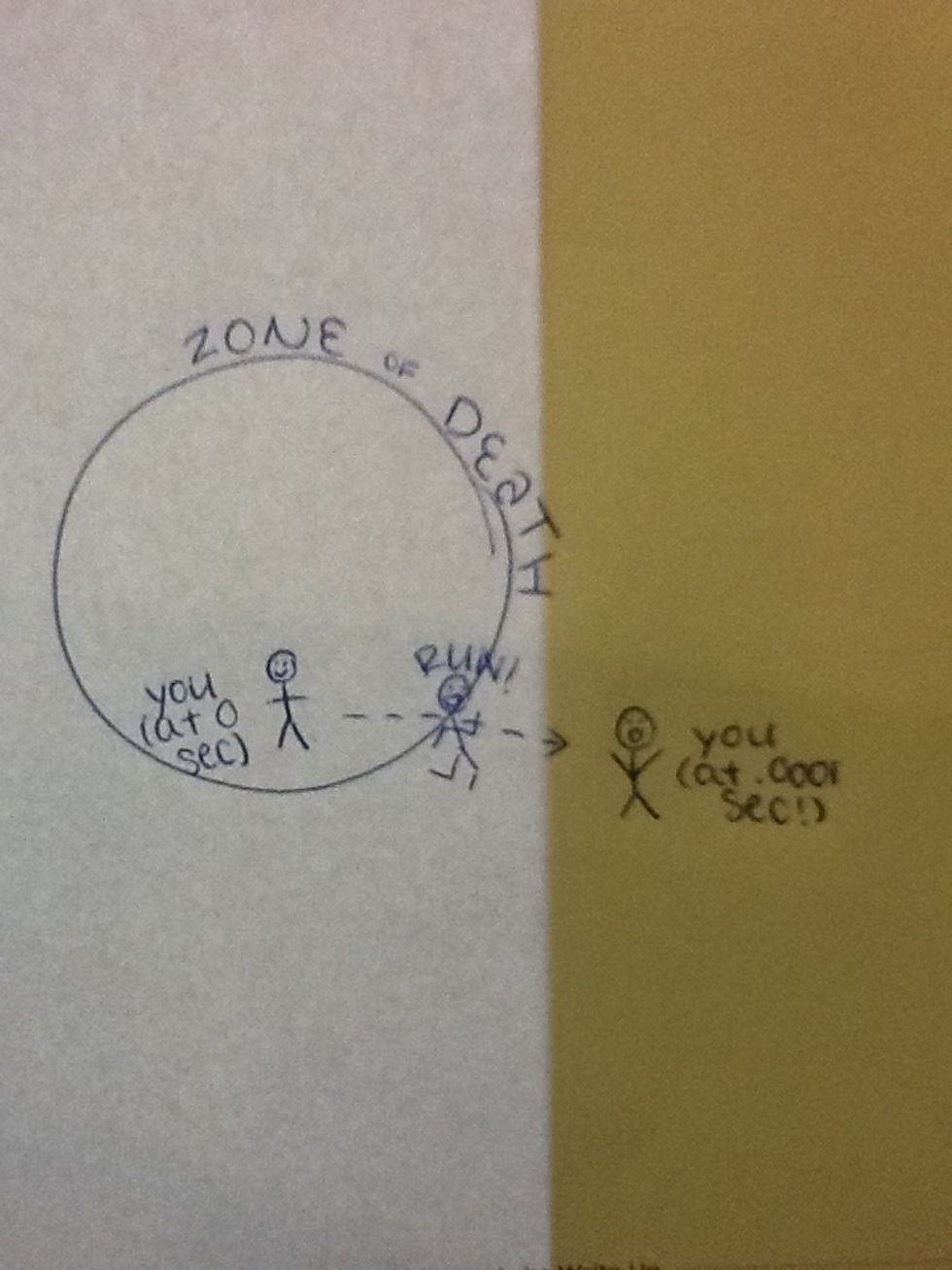 RUUUUUUUUNNNNNN!!!!!🏃Get out of the Zone of Death! No not you Crutches... Didn't I tell you to stay put? You are supposed to be videotaping! Yes, I did say that!
Stop recording. Hit the red button! 🔴 The one that stops... Not record! Don't do this until the geyser stops. Why do you have to do this anyways? This is so you can rewatch the video and record data.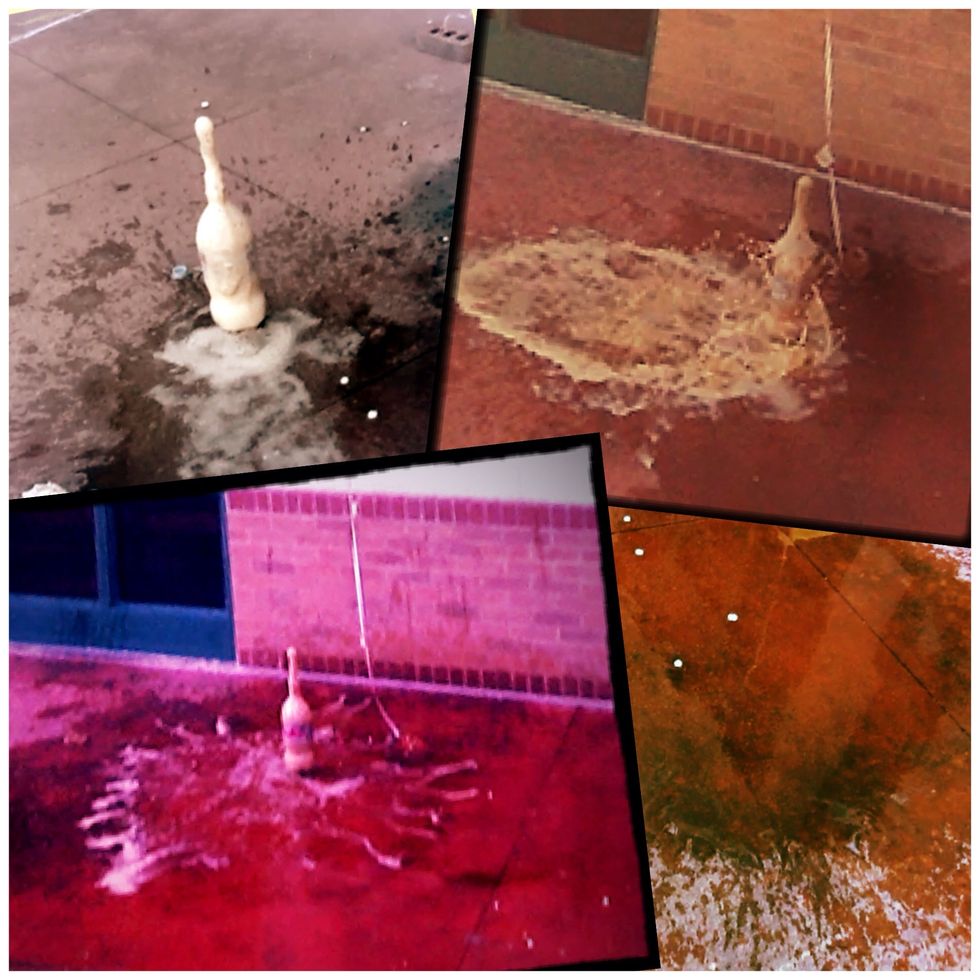 Cleanup! Look at that beautiful mess! Step one: take out! Have that goggled friend of yours that doesn't care about getting their hands sticky take that Diet Coke Bottle and...
Unscrew the geyser tube... Set that aside in a safe place... And...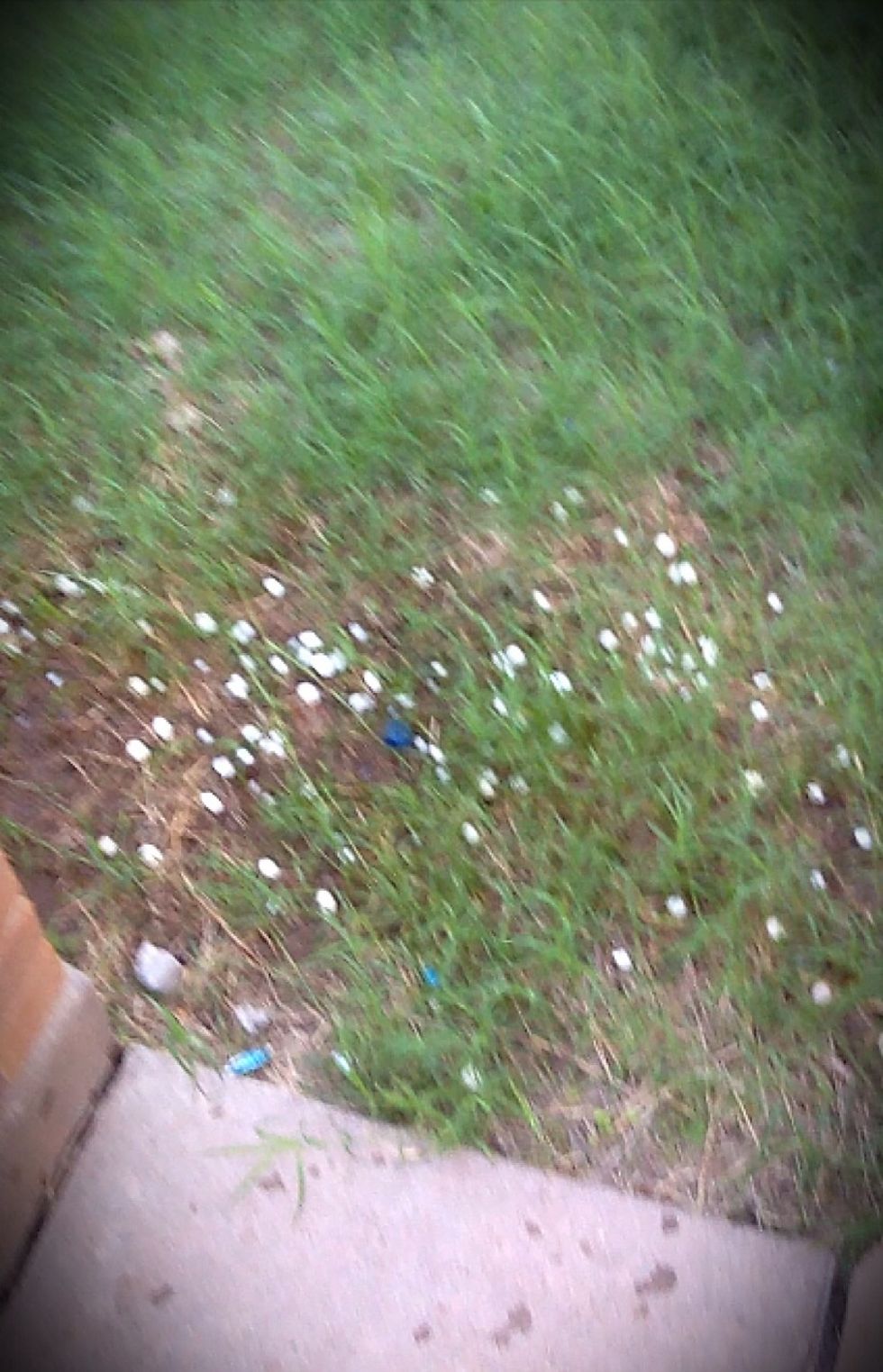 DUMP OUT THAT COKE!! 😝 No, you do not want to taste it! According to my science teacher it tastes like artificial not-so-goodness. Yum... Not really. If you are dumping it in grass... It's gonna die.
I WARNED YOU!!!! IT WILL DIE!!!!😲
Recycle that bottle! You can enter the codes in the Diet Coke caps online for prizes. Disclaimer: you will probably not win and get a prize, 😥but whatever...😉😒
Sorry for all these text instructions, but I think you can figure out how to dry out the geyser. 😝Rinse it first and use a towel!😊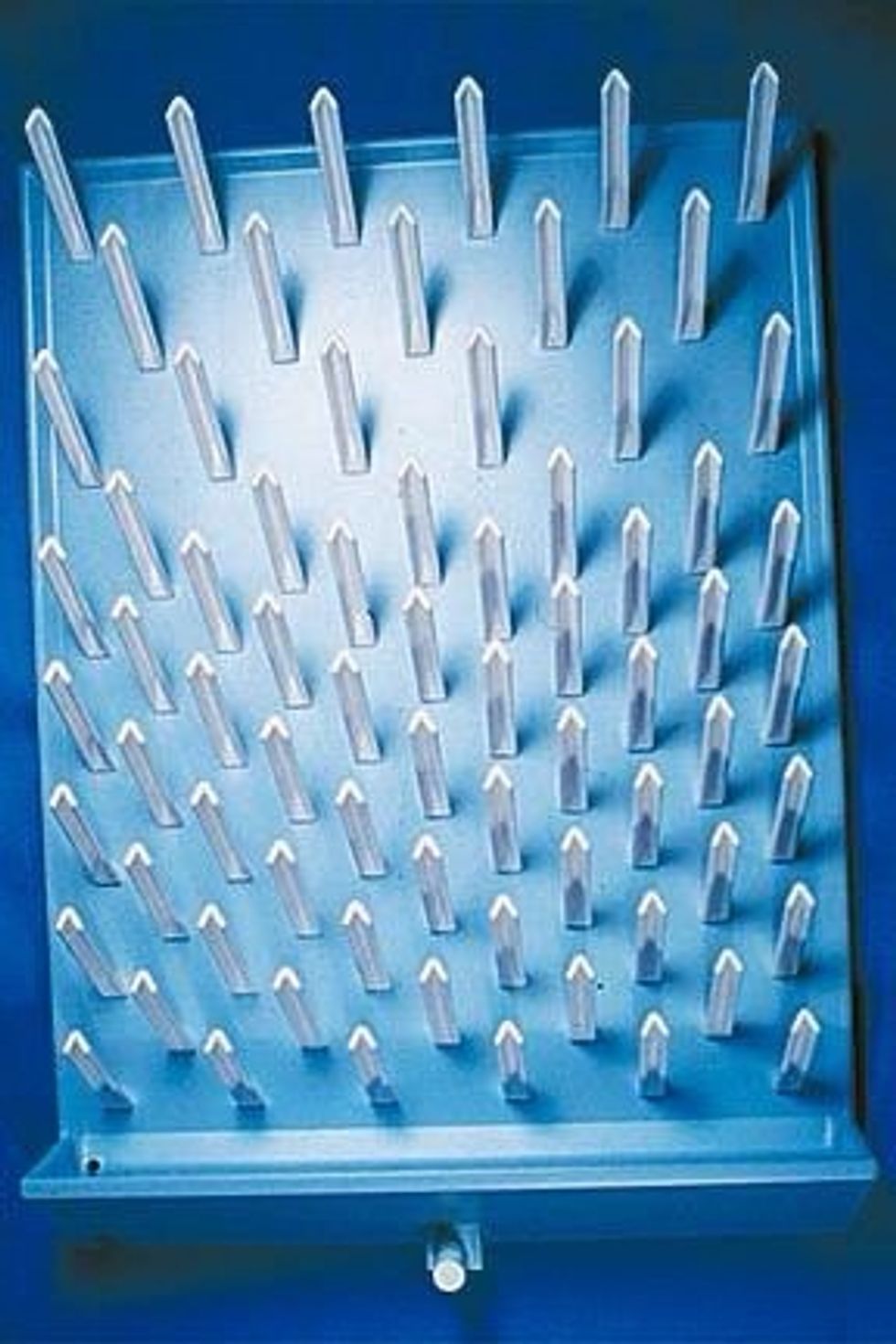 If you have a test tube rack, dry the geyser on it. If not, just dry it in the sun! ☀ Did I say that do I could use an emoji? YES. Make sure it is all the way dry before moving on to the next step.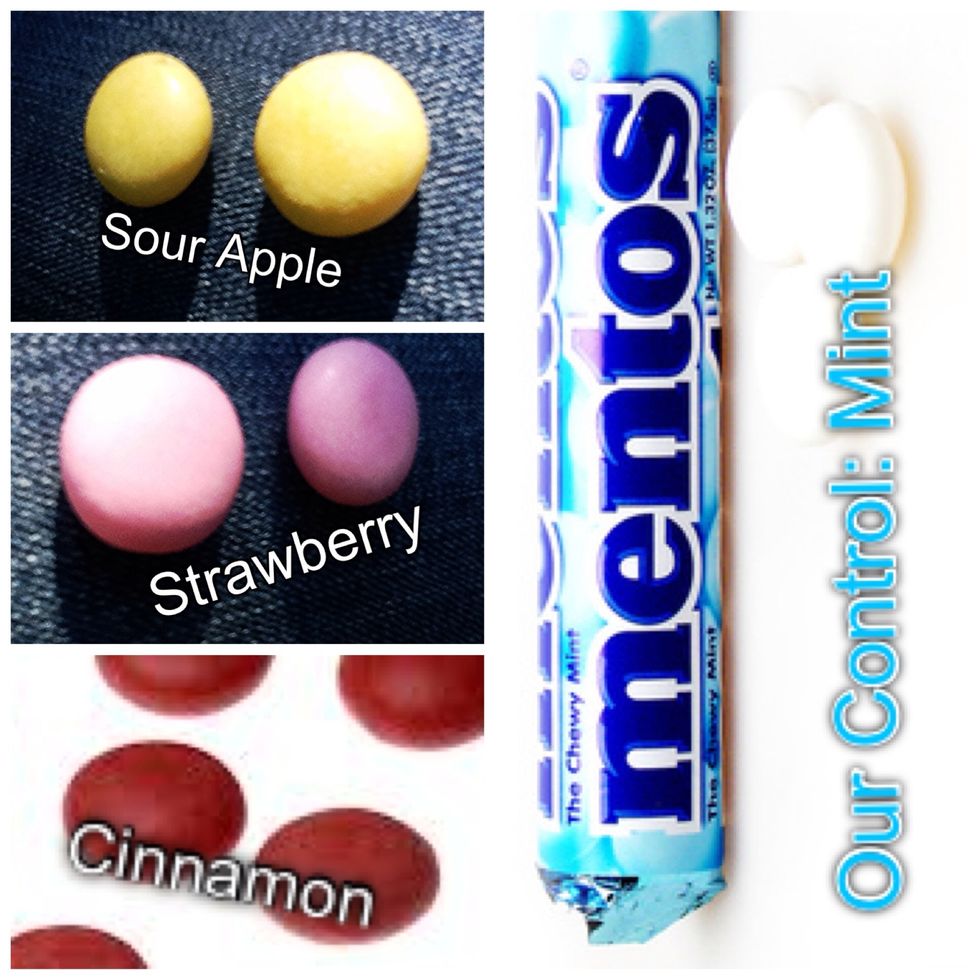 Repeat steps 4-18 with different flavors... Do each twice! I did this because it was part of the experiment.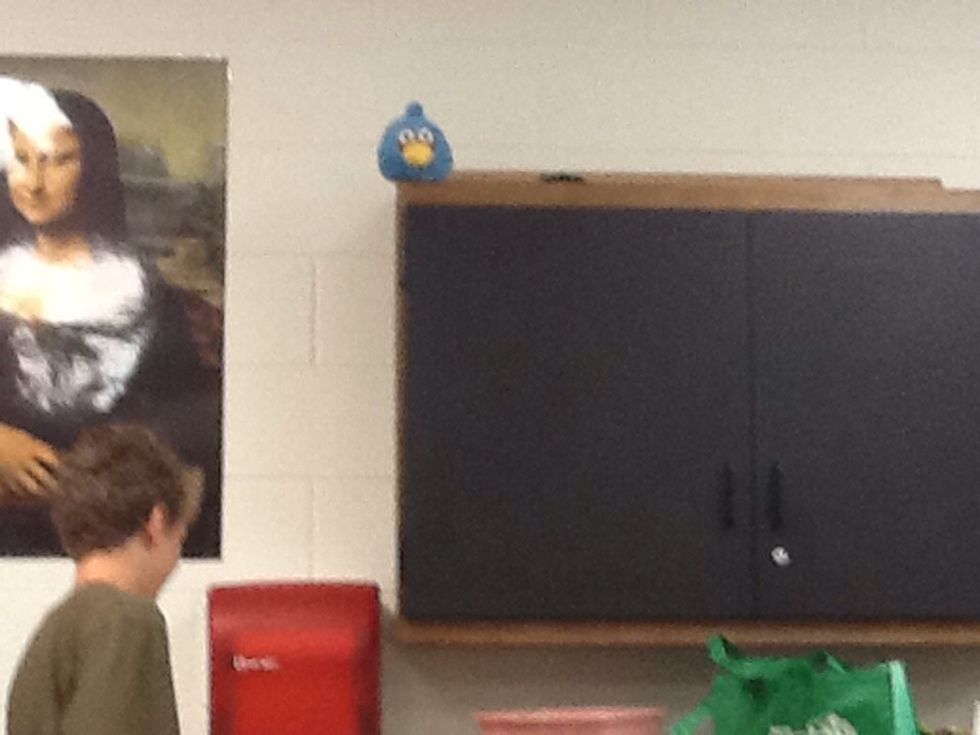 HAVE FUN! 😜 (This is a bird in my classroom that really freaks me out because I sit in front of it! Yes, an angry bird that can clone in midair.) If I have typos I apologize! Thanks and like it up!
8.0 2L Diet Coke Bottles, Unopened with Caffiene
1.0 Pack of Mint Mentos
1.0 Pack of Cinnamon Mentos
1.0 Pack of Green Apple Mentos
1.0 Pack of Strawberry Mentos
1.0 A Zone of Death
1.0 A Hanging Measuring Tape
2.0 Safety Goggles
1.0 Geyser Tube
1.0 Geyser Pin With String
1.0 Geyser Cuff
8.0 Paper Towels
1.0 Recording Device
1.0 Table or Something You can Stand on to Record
1.0 Timer
1.0 Helpful Labmates
Time