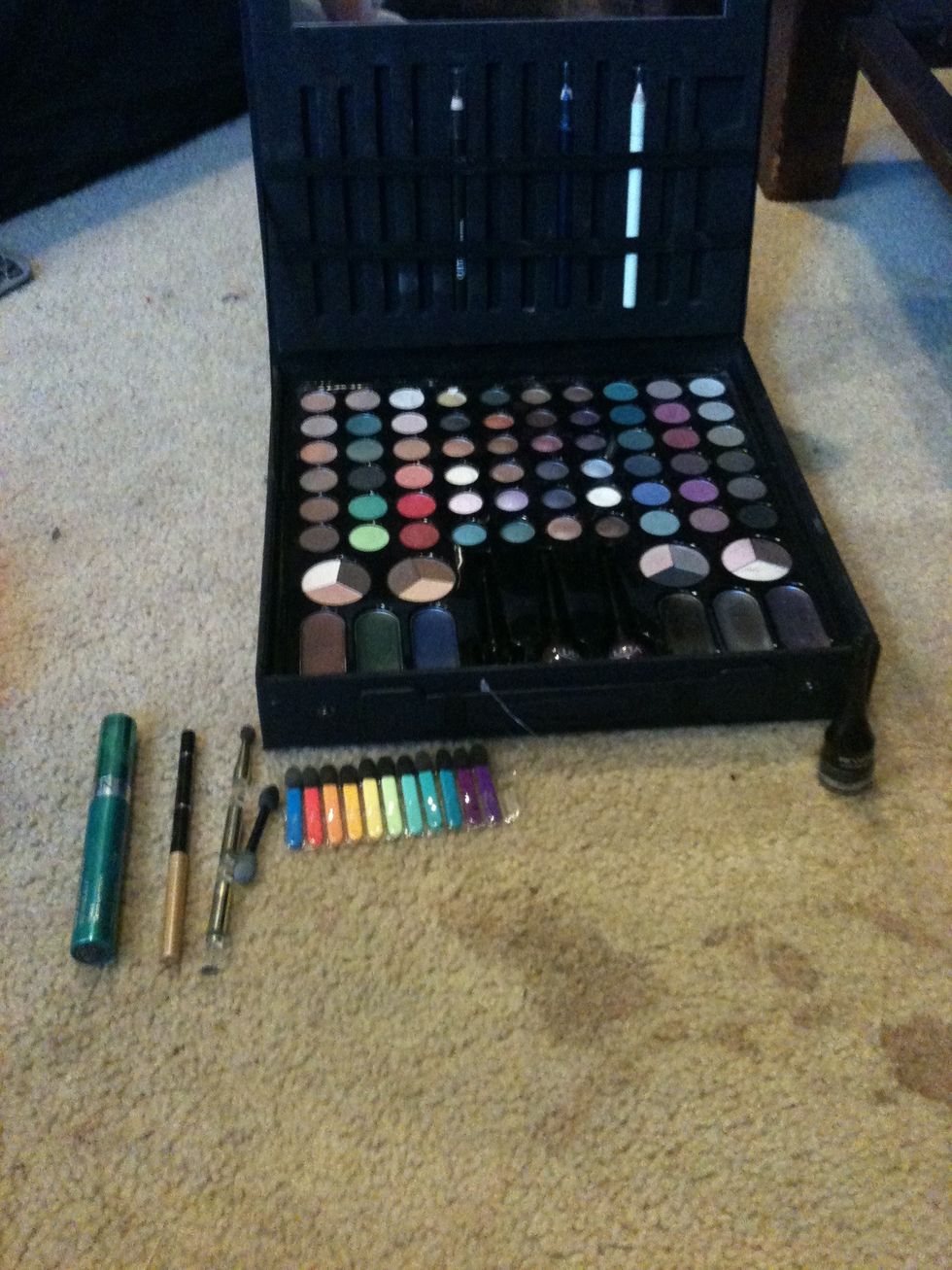 Make sure you have your supplies. I have Revlon mascara, three types of brushes by which I do not know the name of, Goldish eyeshadow, brown, and white. All sparkly. And black pencil eyeliner
Put on your foundation. I use Trublend. It's level 1: 410 cuz in incredibly pale.
Take you white sparkly eyeshadow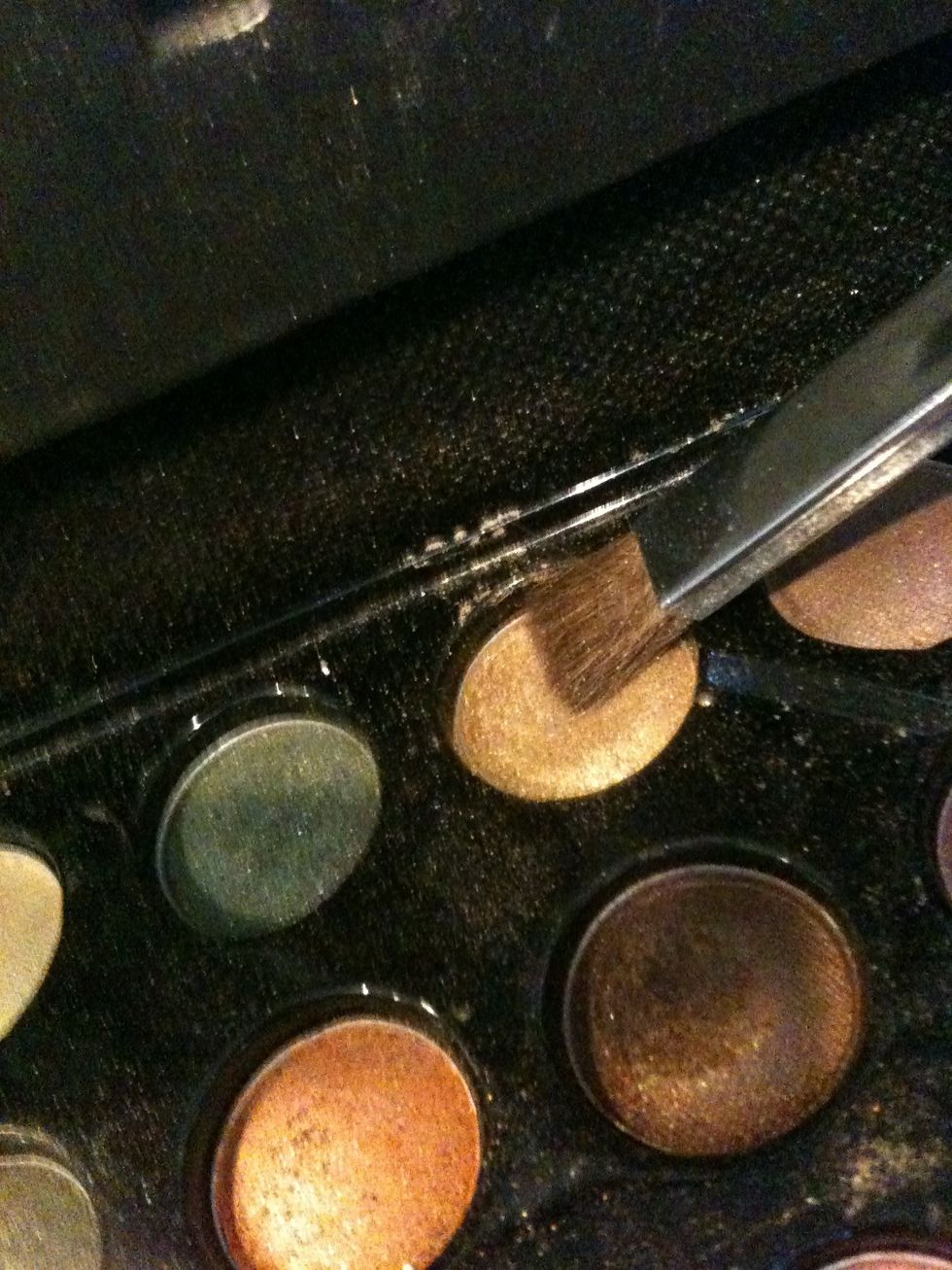 Then take your sparkly gold eyeshadow.
Then take your sparkly brown eyeshadow.
Make your touch ups. And blend it with the white sparkly eyeshadow(if needed)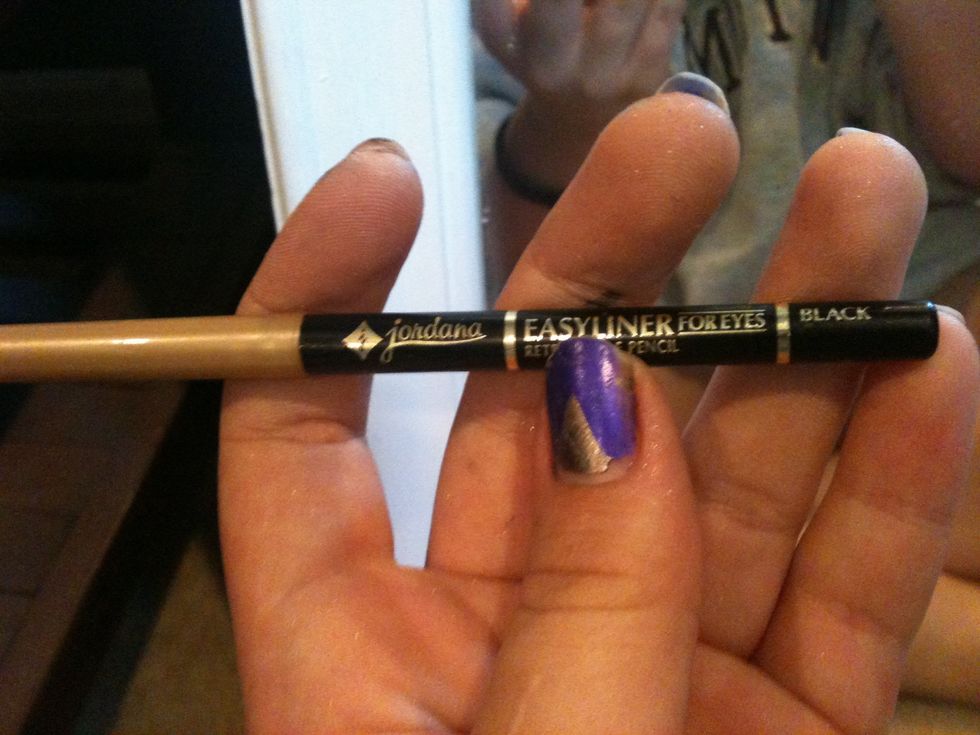 Take your pencil eyeliner, i use Jordana eyeliner black just because it requires no sharping and comes out a pretty and solid black. Put a slightly thick coat on your top lid go right along the line.
It should look like this when you're done putting it on. The way you do your bottom line is up to you. I'm comfortable with it on my waterline so left it like that.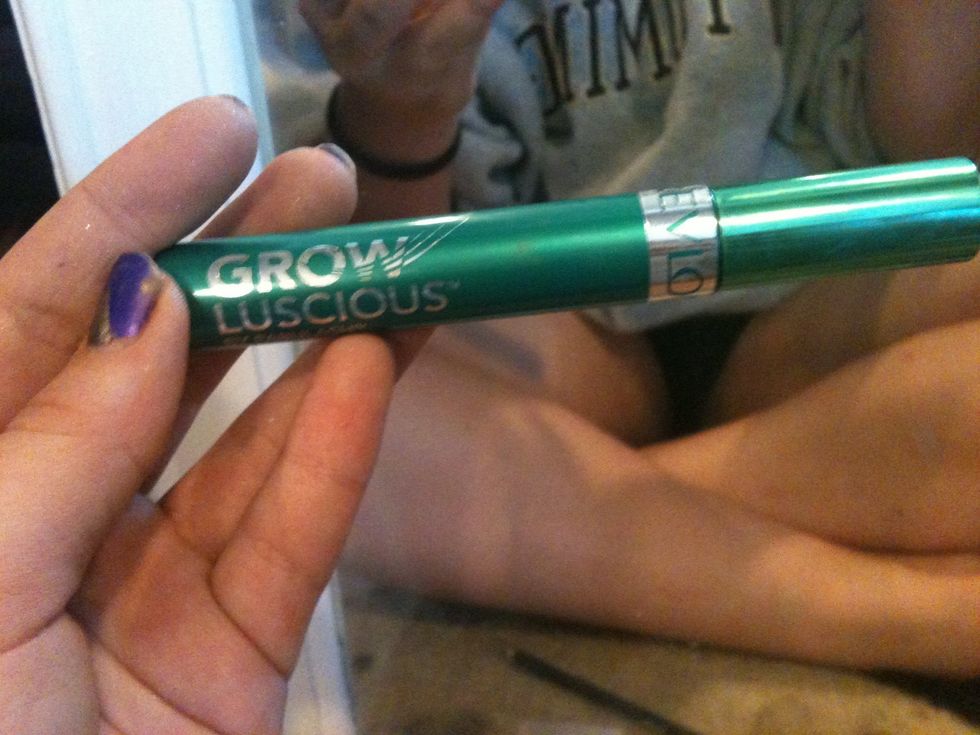 Now time for mascara. I used Revlon mascara because it comes out really pretty and make your eyelashes look crazy long. Plus, while you have it on, it helps your eyelashes grow:p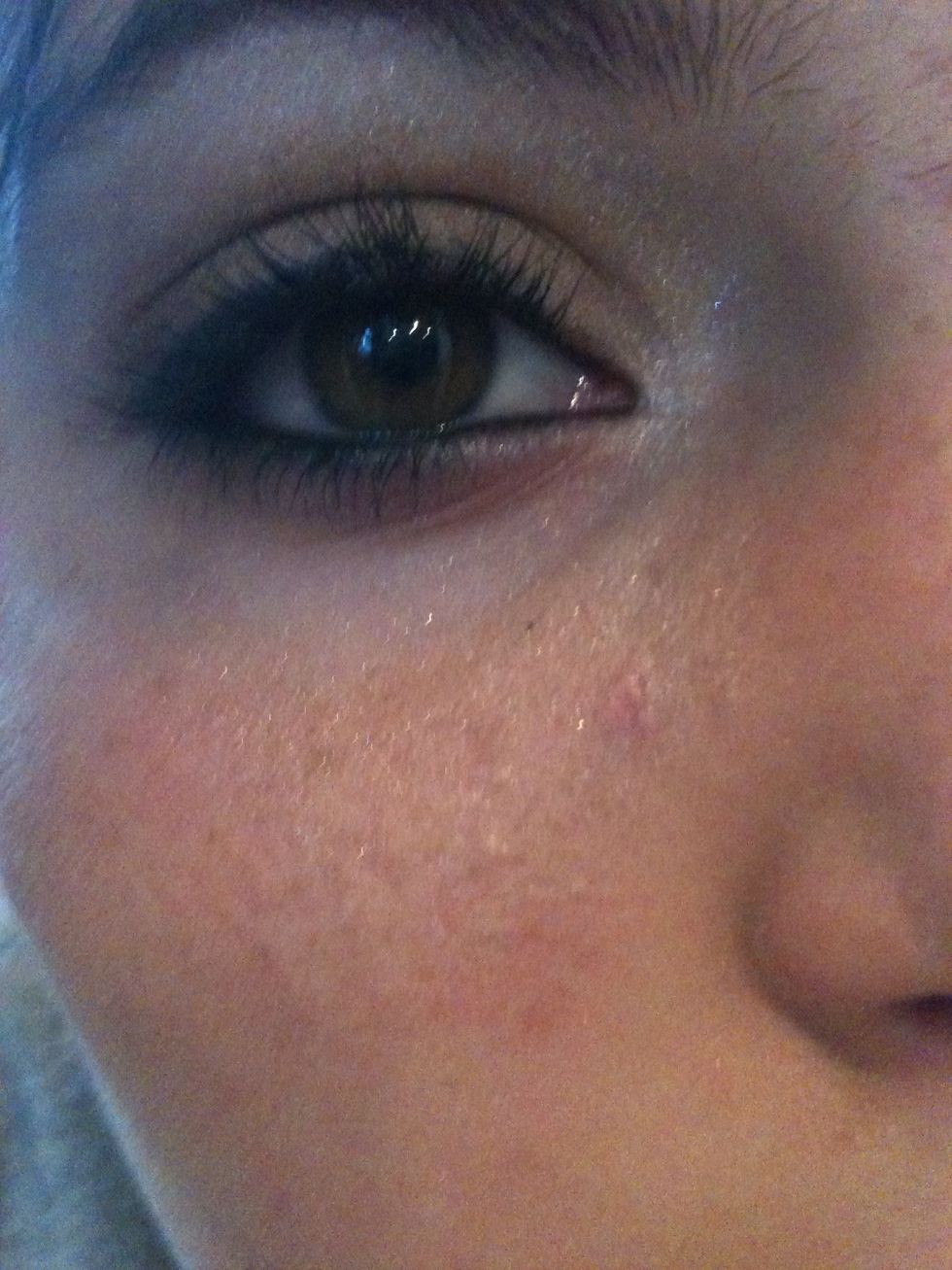 It should have turned out like this.
AND the finished result.
Revlon Mascara
Three brushes
Trublend foundation
Sparkly gold eyeshadow
Sparkly brown eyeshadow
Sparkly white eyeshadow
Black pencil eyeliner
OR
Gel eyeliner