Start with as-clean-as-you-can-get nails.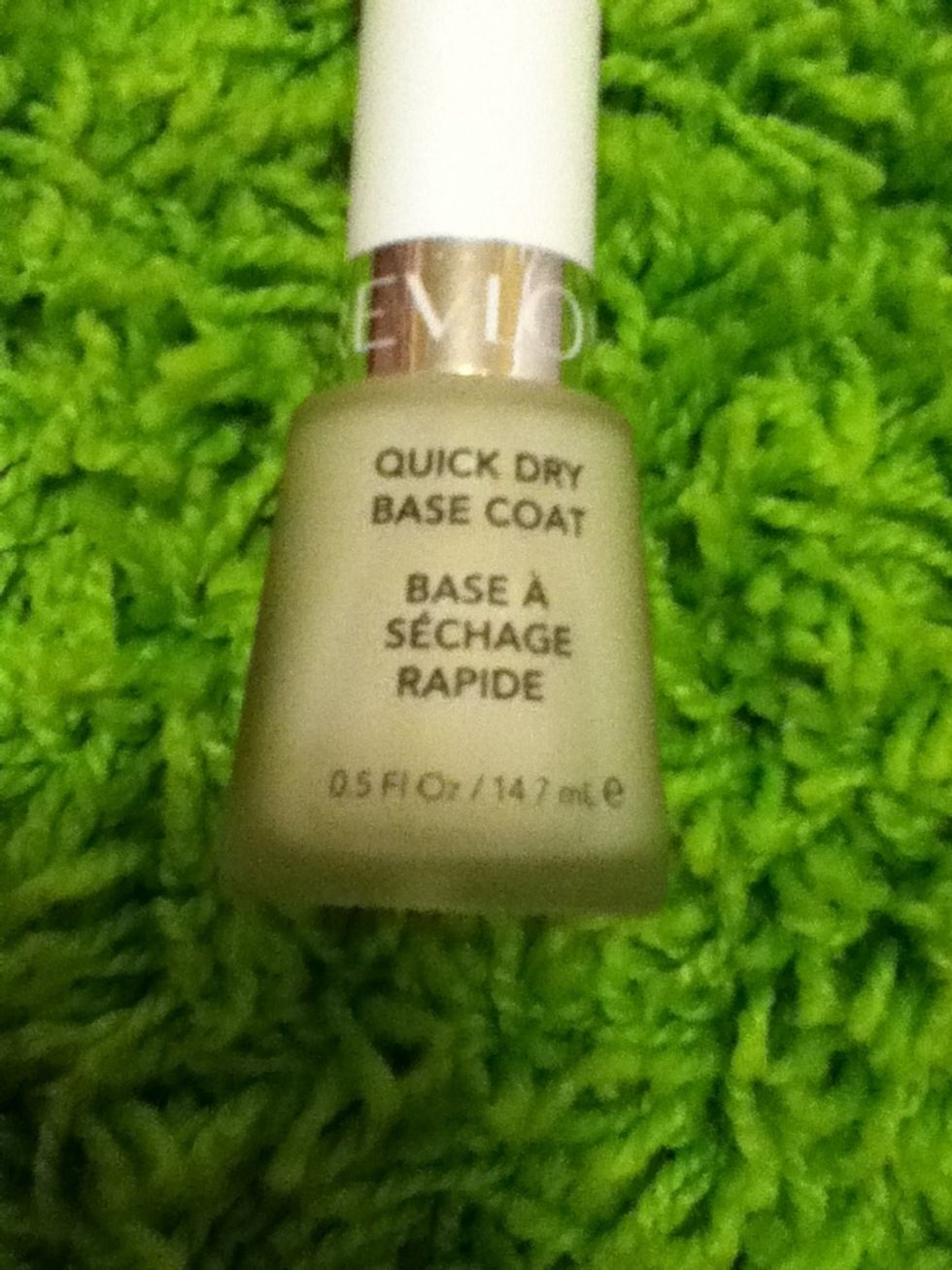 Start with a base coat. Doing this will help prevent nails from yellowing, peeling, and splitting. This is Revlon Quick Dry Base Coat. THIS IS COMPLETELY OPTIONAL.
1st coat. This is Sexy Spy by Sinful Colors.
( optional ) If you want, you can put a quick dry to speed up the drying process. This is Sally Hansen Dry Kwik. If you do this, make sure it isn't too thick.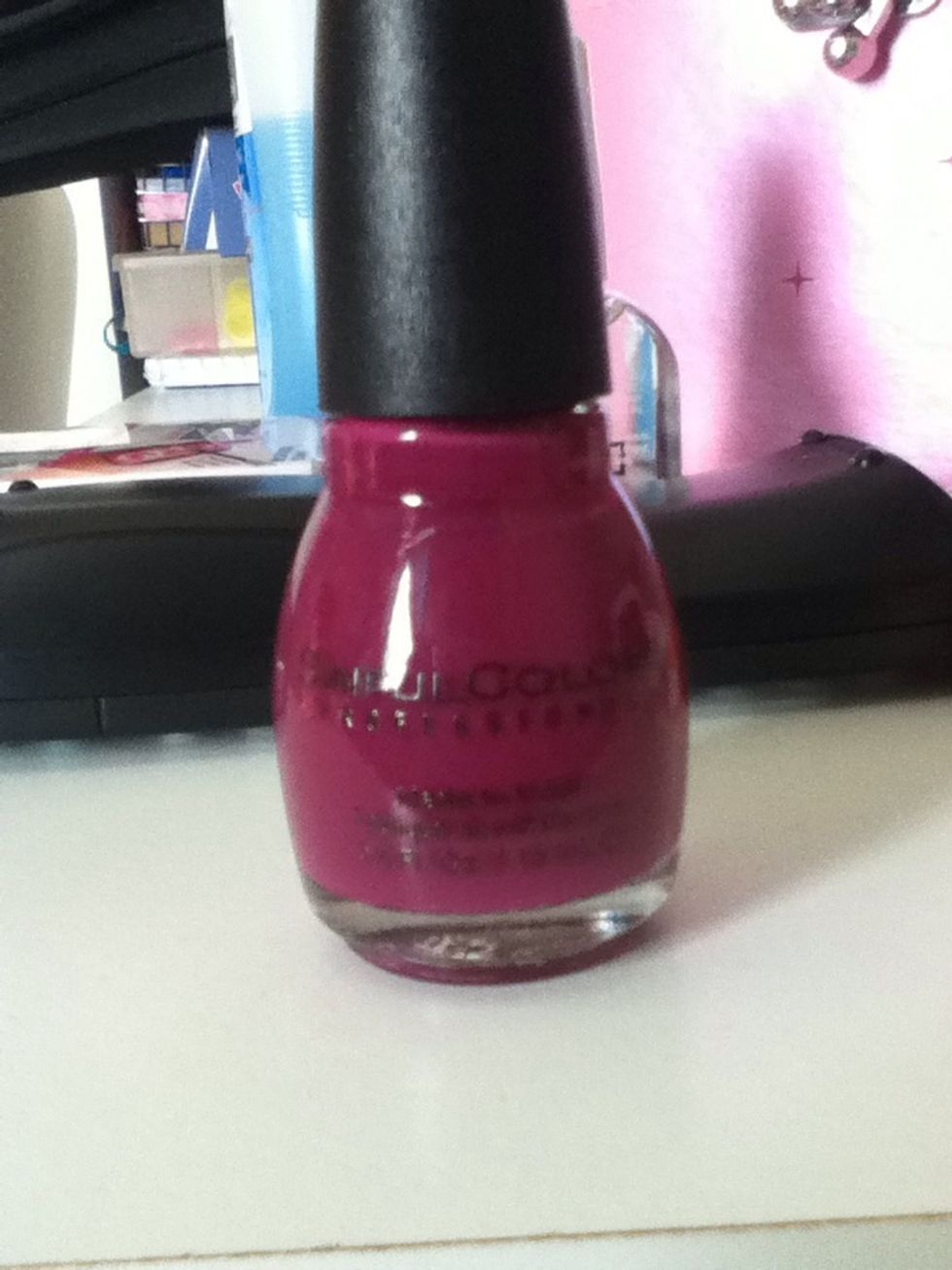 2nd coat.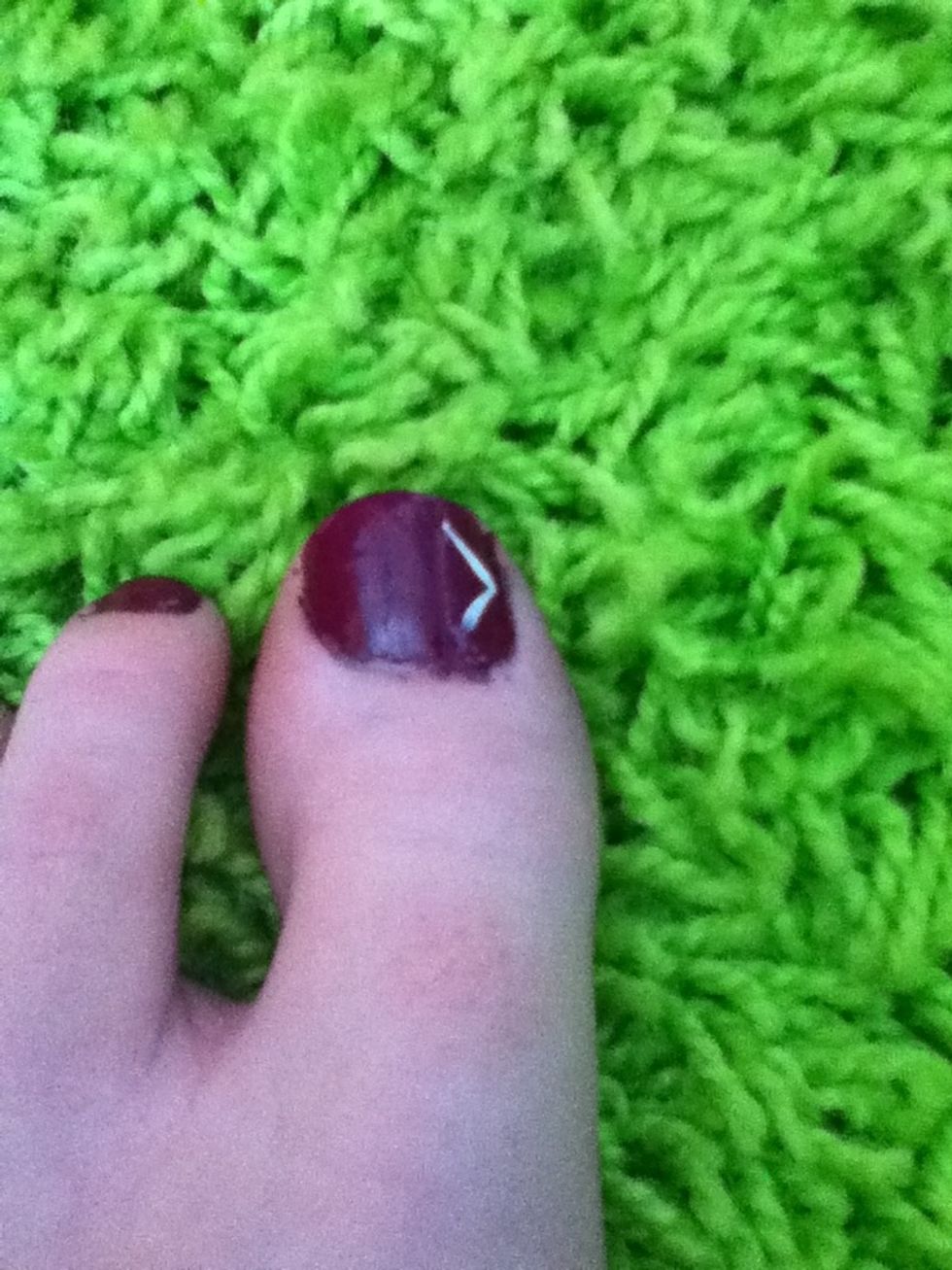 Draw two lines like this. Remember, it doesn't have to be perfect, and we can always go over it again if the white doesn't show up on your nail color.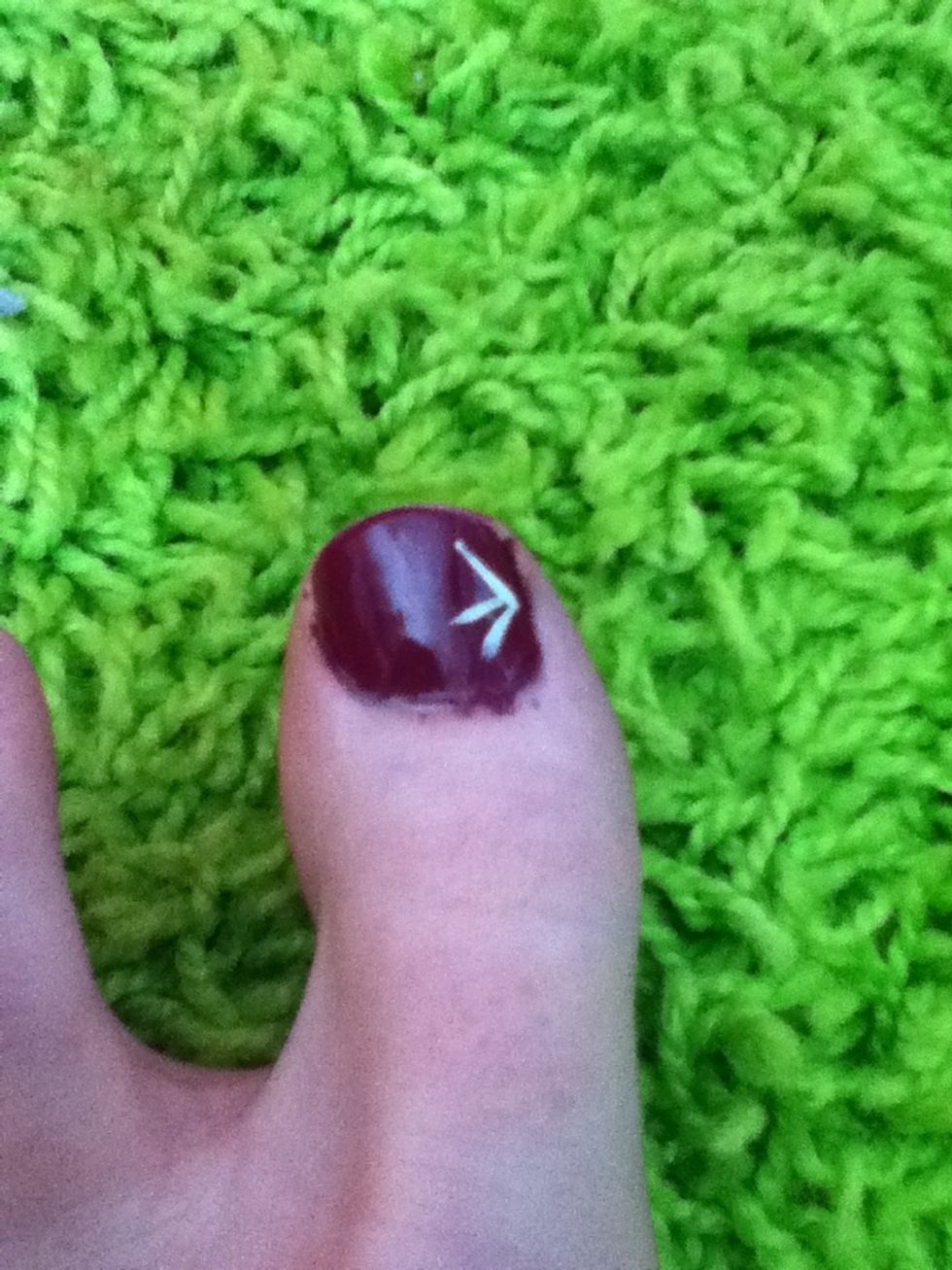 Draw a third line between the two before.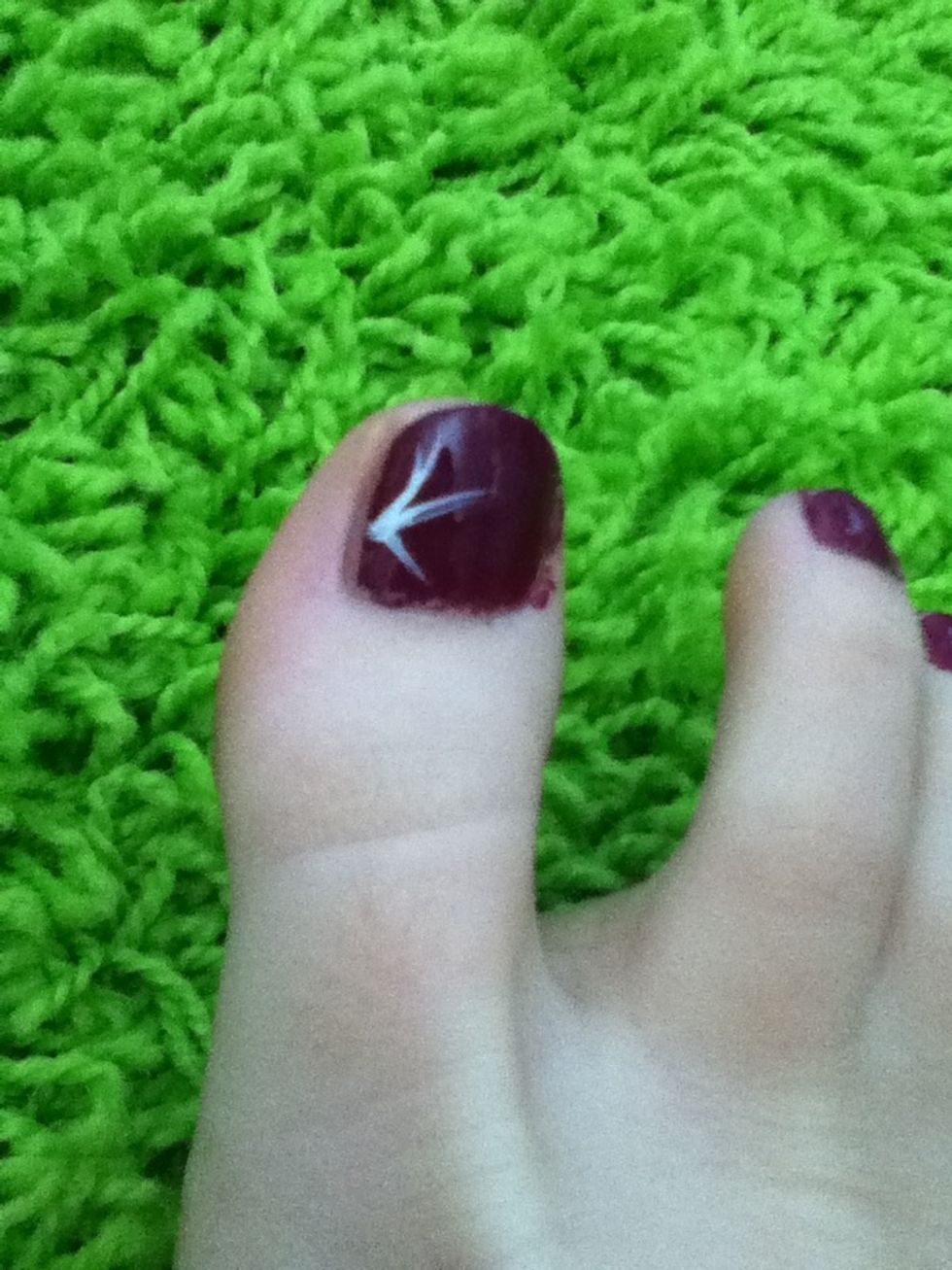 This is my other toe so far. See how I did it the opposite way?
Take the black, and add two more lines between the white lines.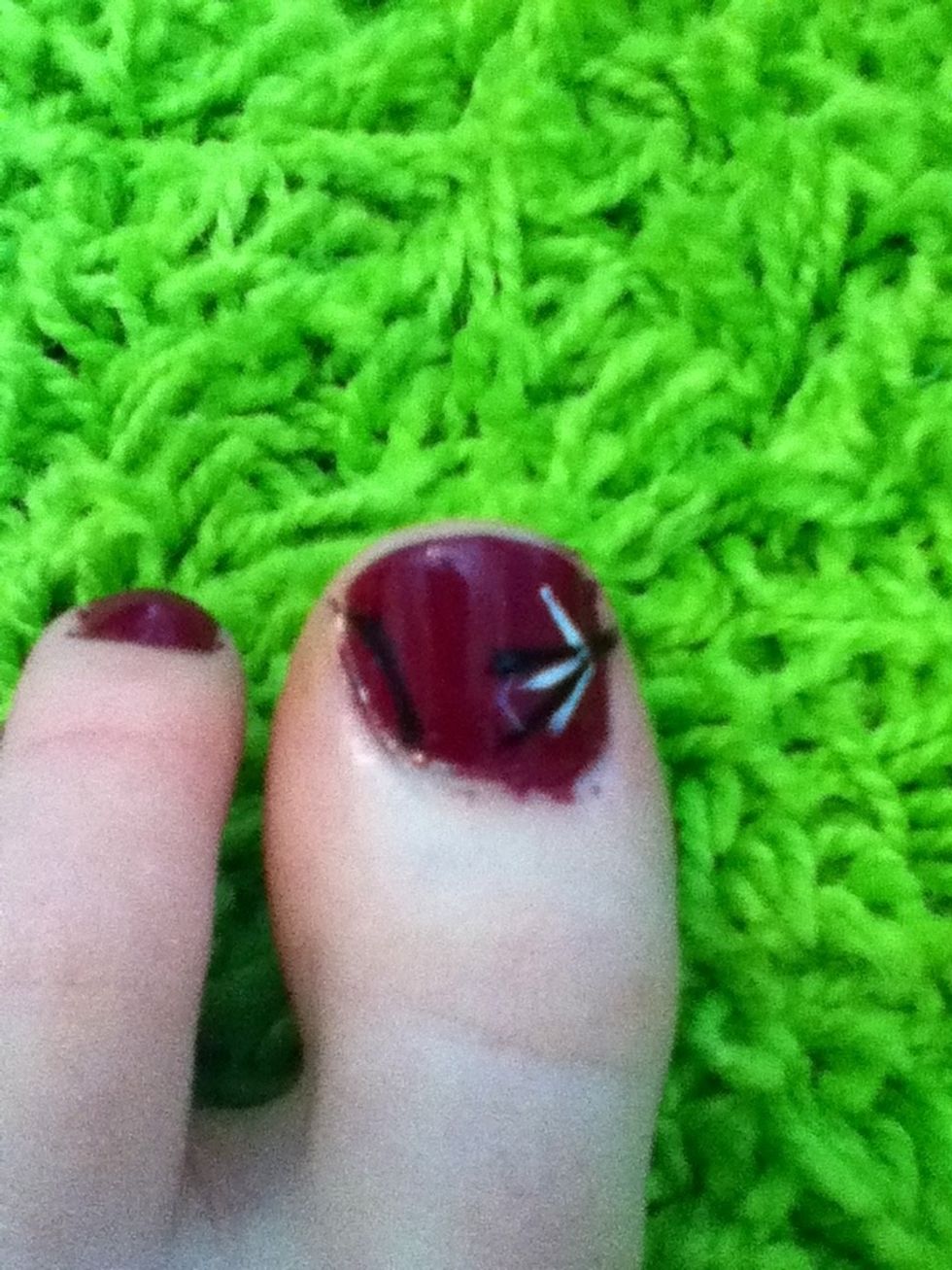 With the black, add a line on the other side of your nail straight up.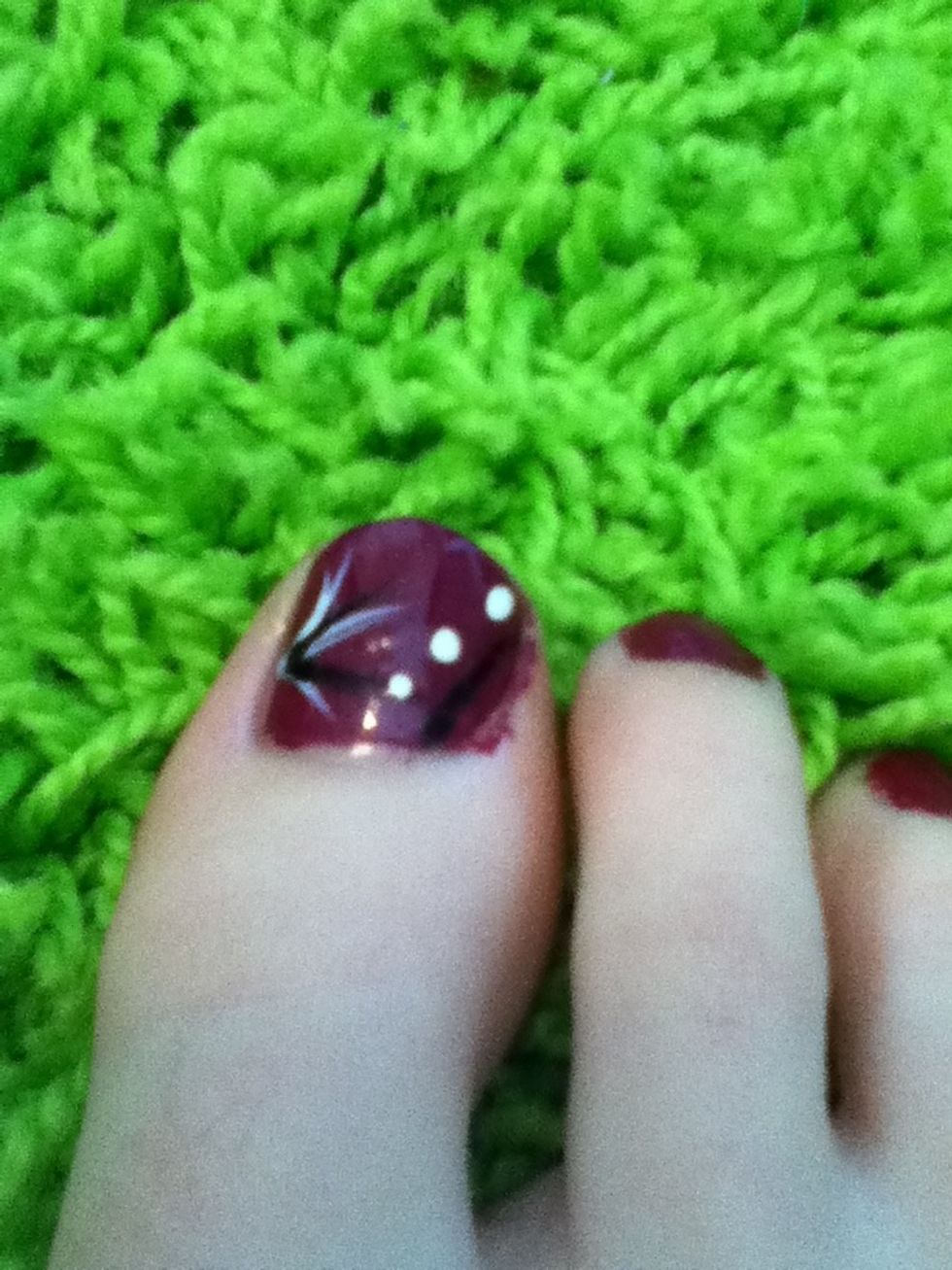 Next, you're going to put three white dots along the black line. P.S. I had to switch feet because I messed up on the other one:(
To add a bit of sparkle, take the silver glitter and draw lines along the "sprout" of lines or on the dots.
Top coat and BAM!! You're done!!
P.S. Your nails might not be exactly the same as mine. Be creative!!
I just wanted to clarify that the quick dry is not a top coat. It is very thin and runny, and is only to make the polish dry quicker.
1.0 Nail polish
2.0 Nail art paints