This works best if you start with straight, or almost straight hair. But you can do it however you want!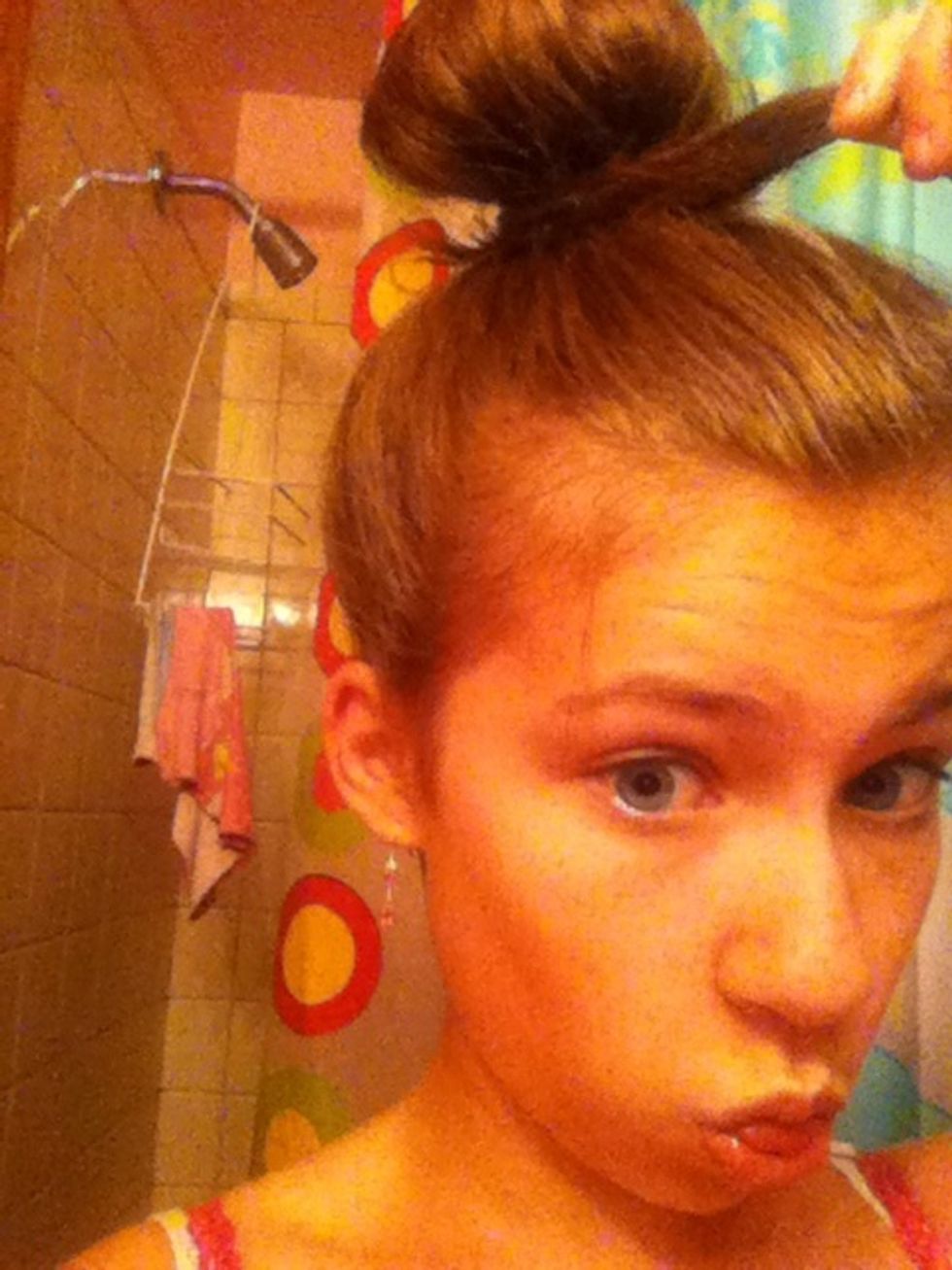 Start with your hair like this. In a bun at the top of your head, with one section of hair sticking out at the front.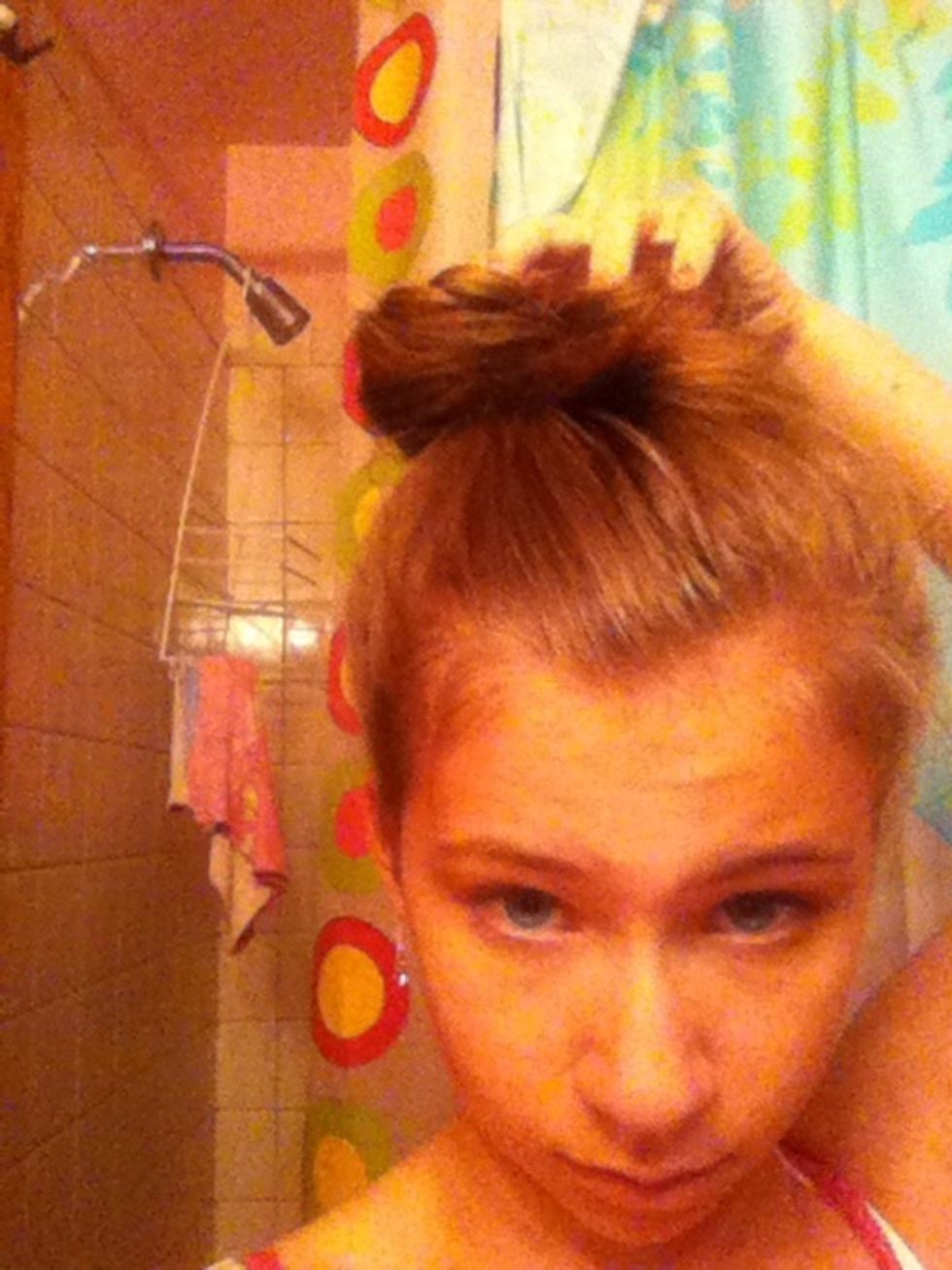 Separate the bun down the middle like so.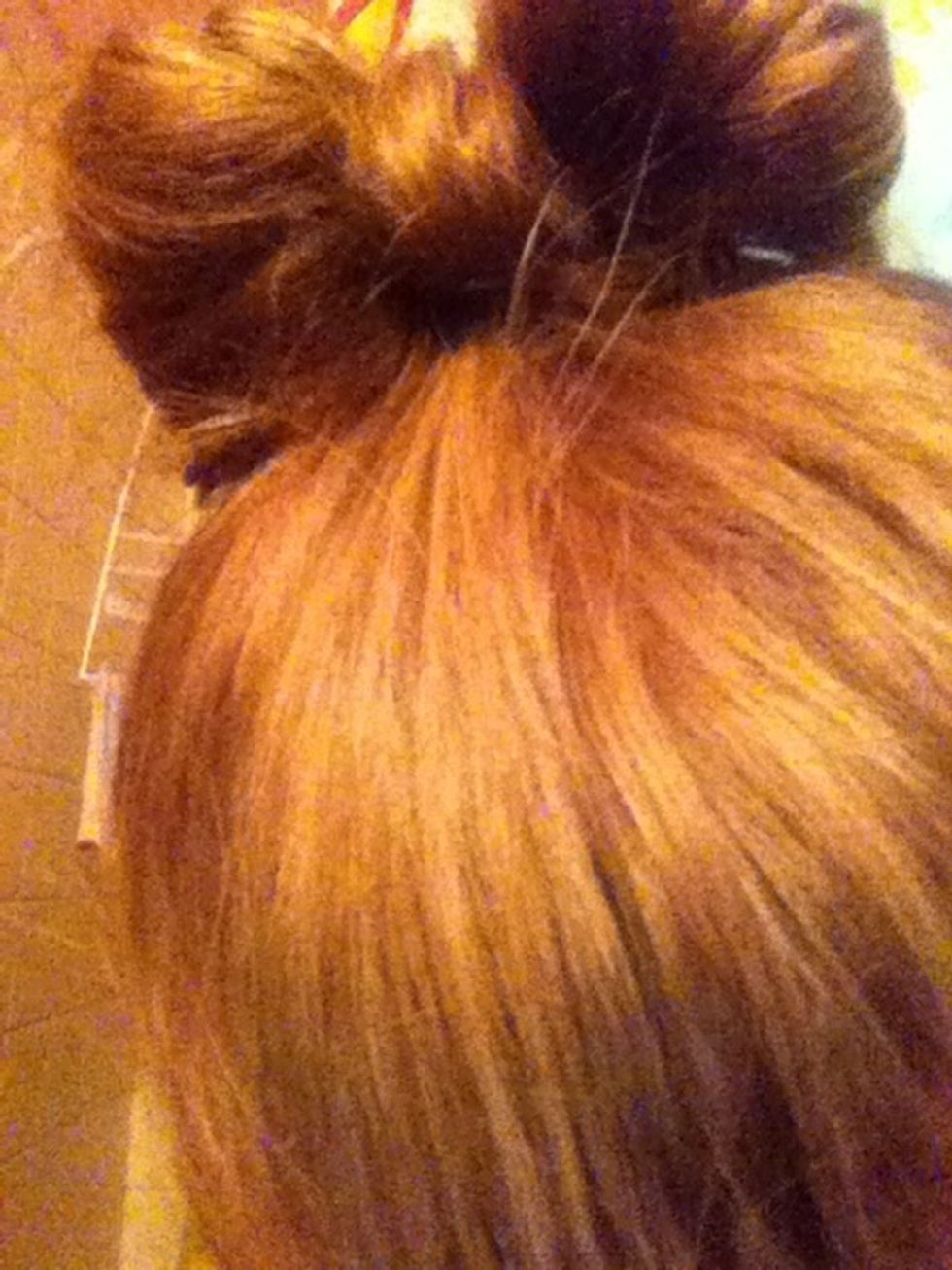 Pull the piece of hair that was left out of the bun over the space where you split the hair. Pin it down in the back.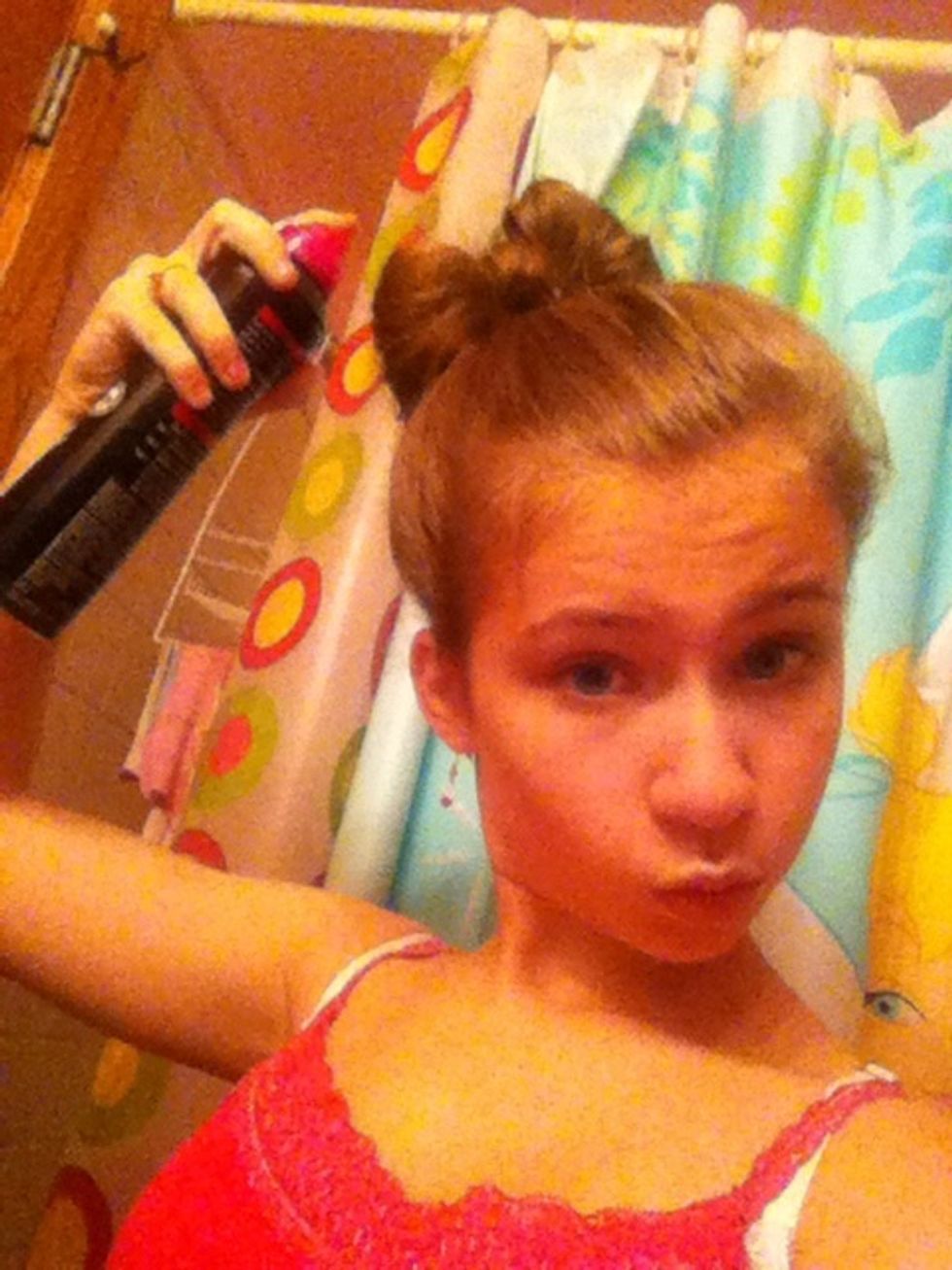 HAIRSPRAY HAIRSPRAY HAIRSPRAY!
Hairtye
Bobby pins
Hairspray
Leah Adriana
ιғ yoυ need мe, ι'll вe ιn neverland. ѕecond ѕтar on тнe rιgнт and ѕтraιgнт on тιll мornιng.