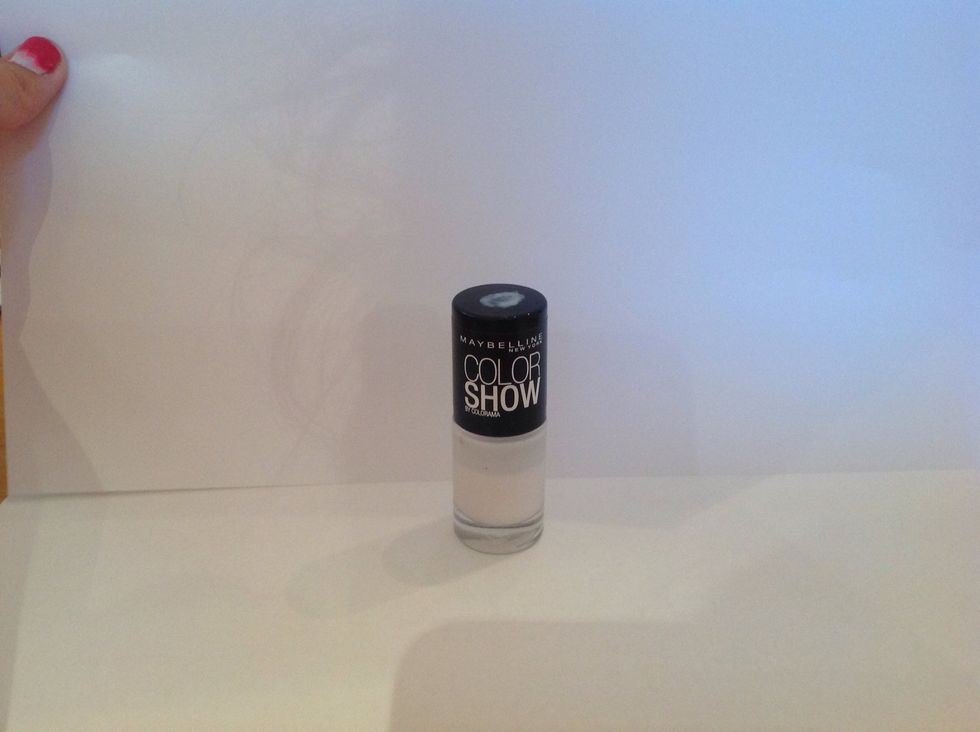 A light colour for the background (I recommend white). The colour I'm using is 'winter baby' by Maybelline New York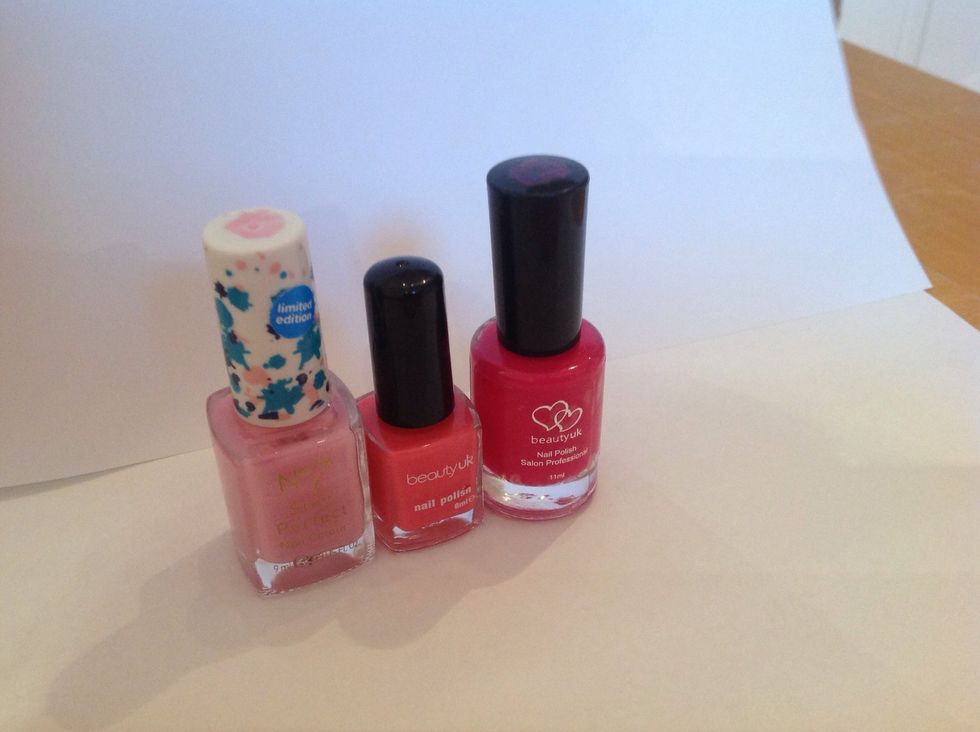 3 - 4 bolder colours (I am using 3). The colours I'm using is a No7 light pink which is no longer available, and 2 beauty uk nail varnishes (which are quite cheap to get and also quite good quality.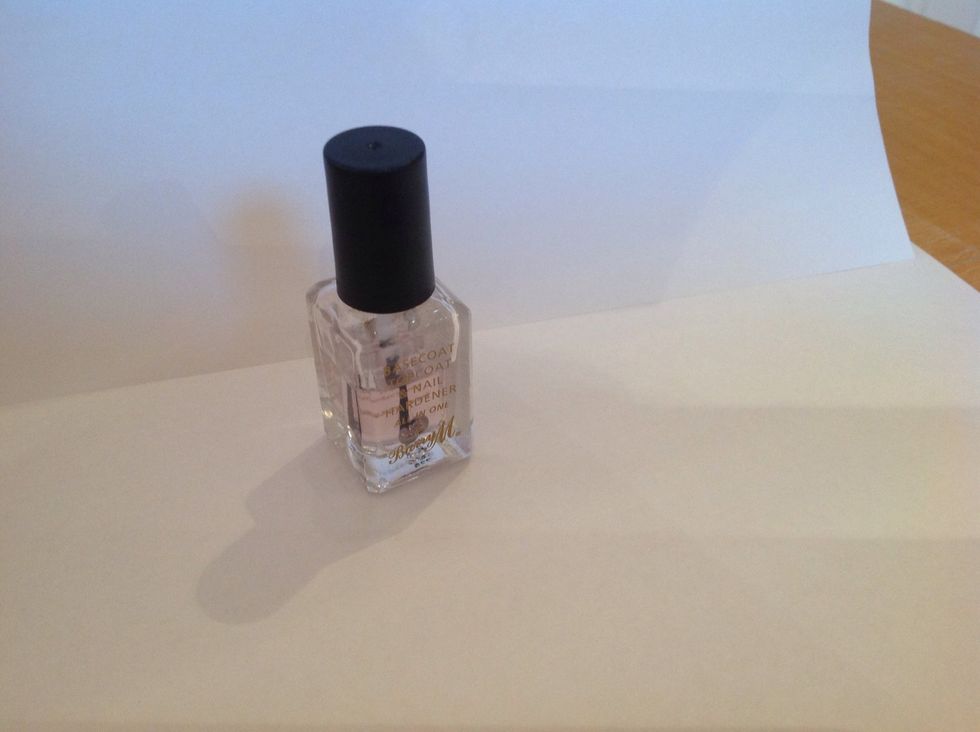 And a base coat and top coat (this is optional). I'm using an all in one from Barry M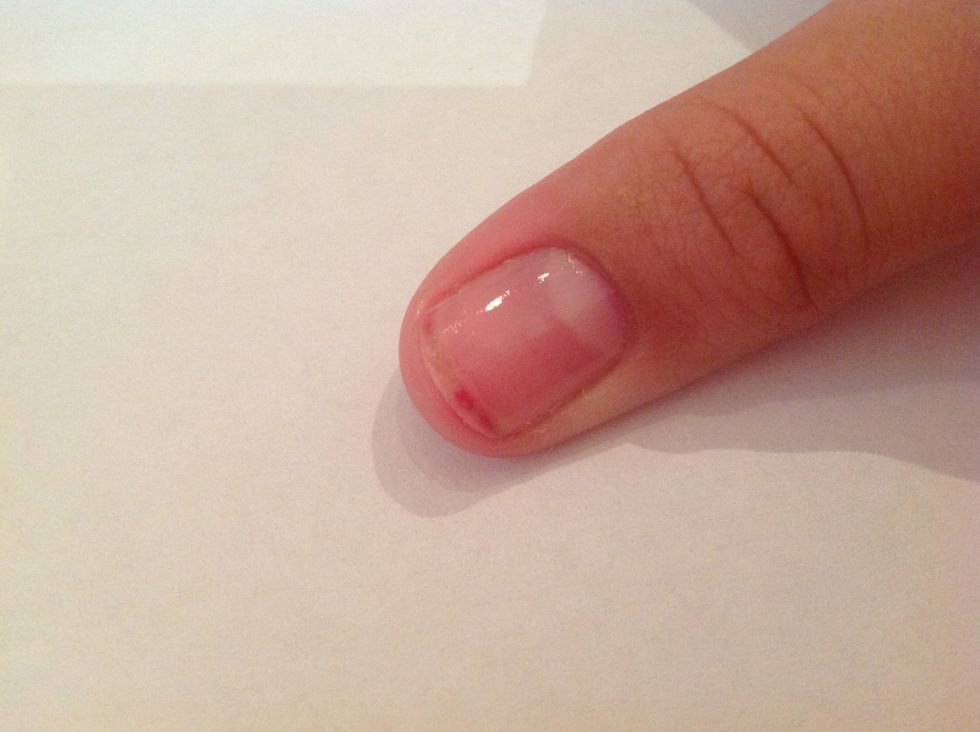 First add a base coat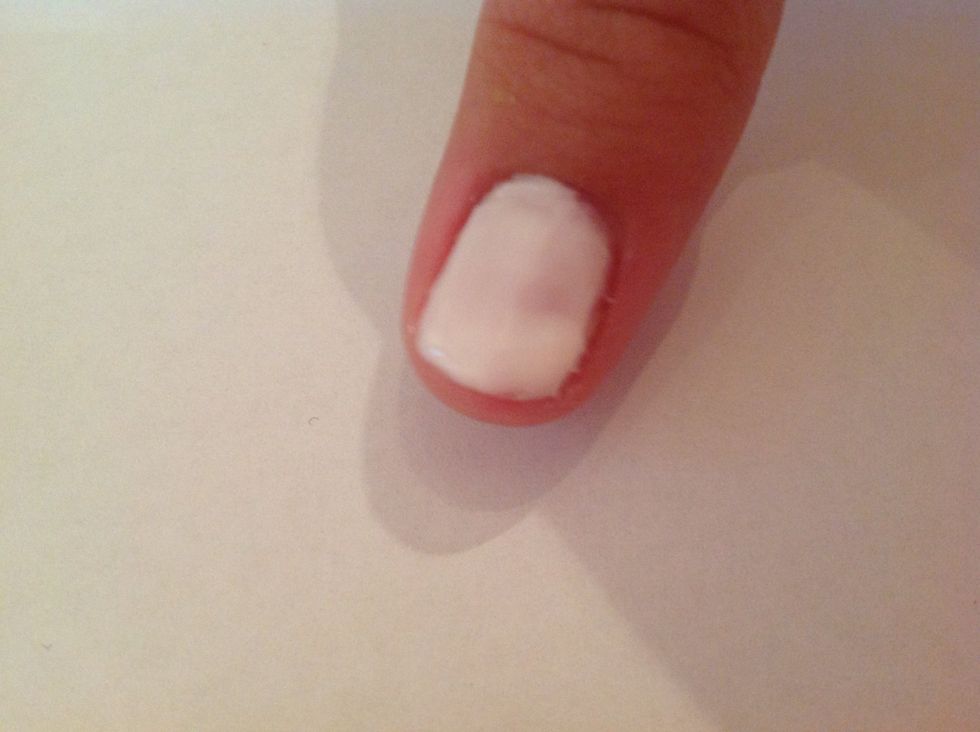 Then apply enough coats of your light background colour and LET IT DRY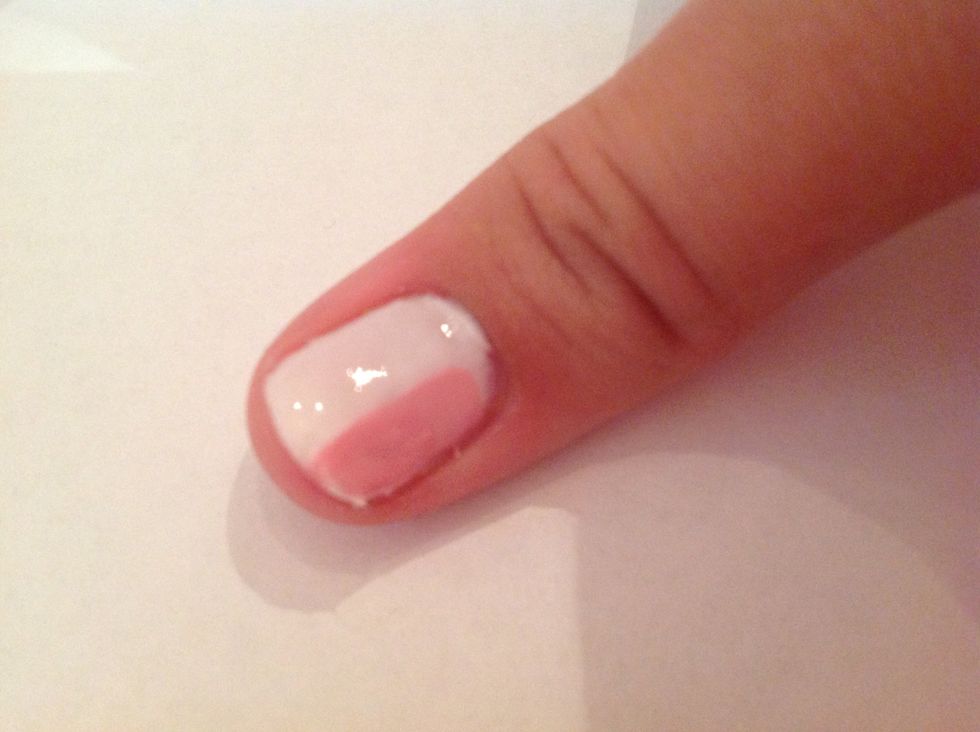 With your first colour, paint one stripe right down near to the edge of your nail, not covering the background. Make it roughly a third of your nail width.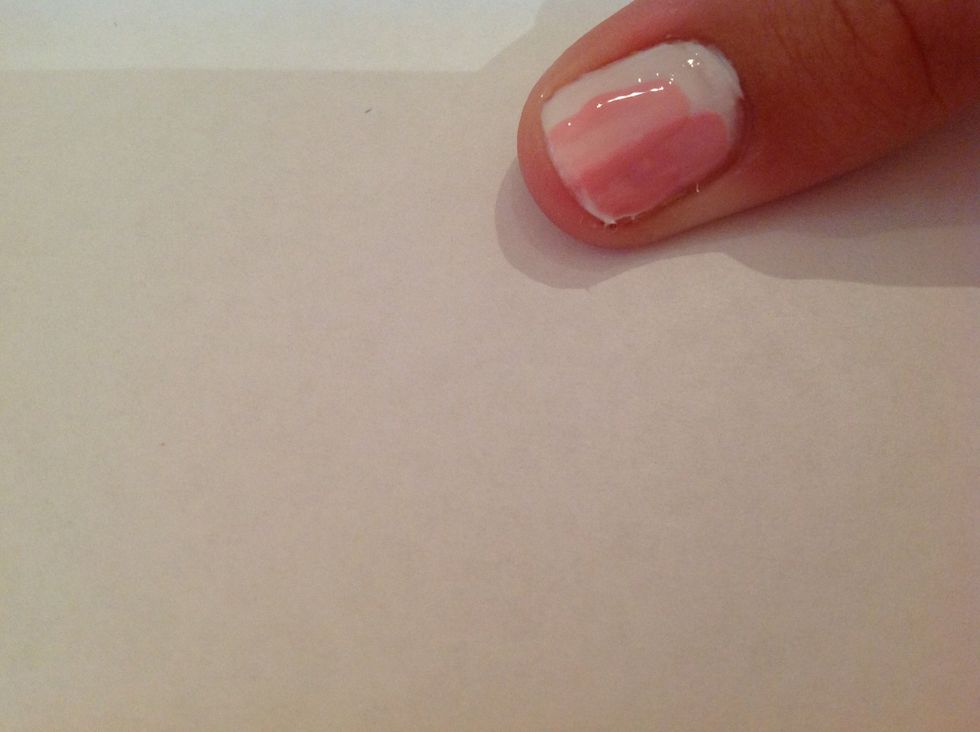 Do the same thing with the second stripe, only bring it a little further up.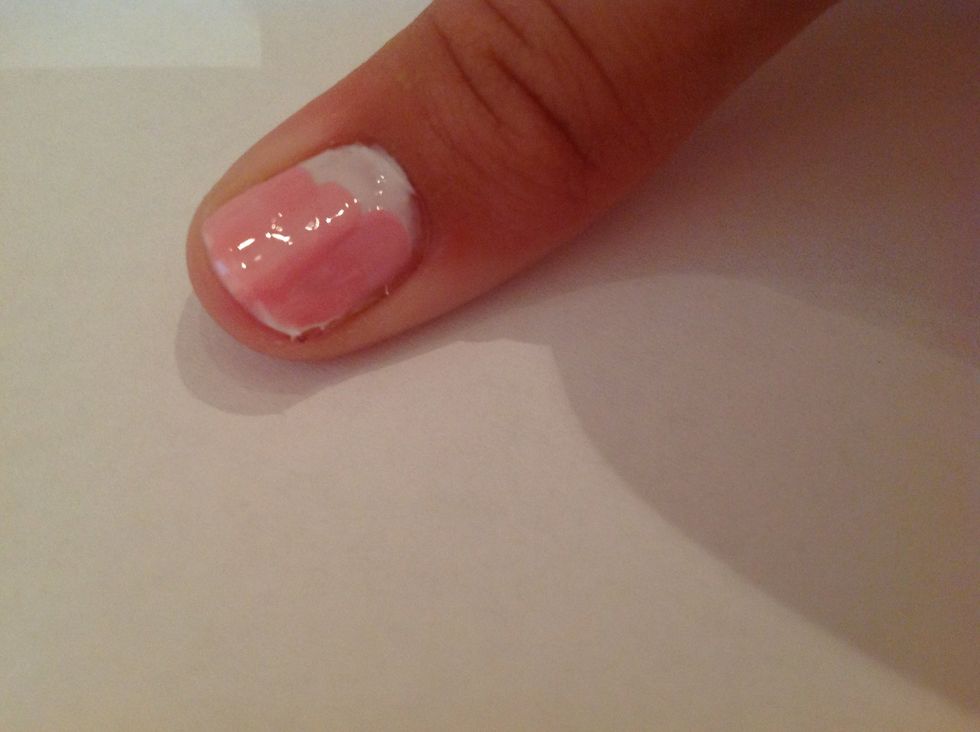 Same again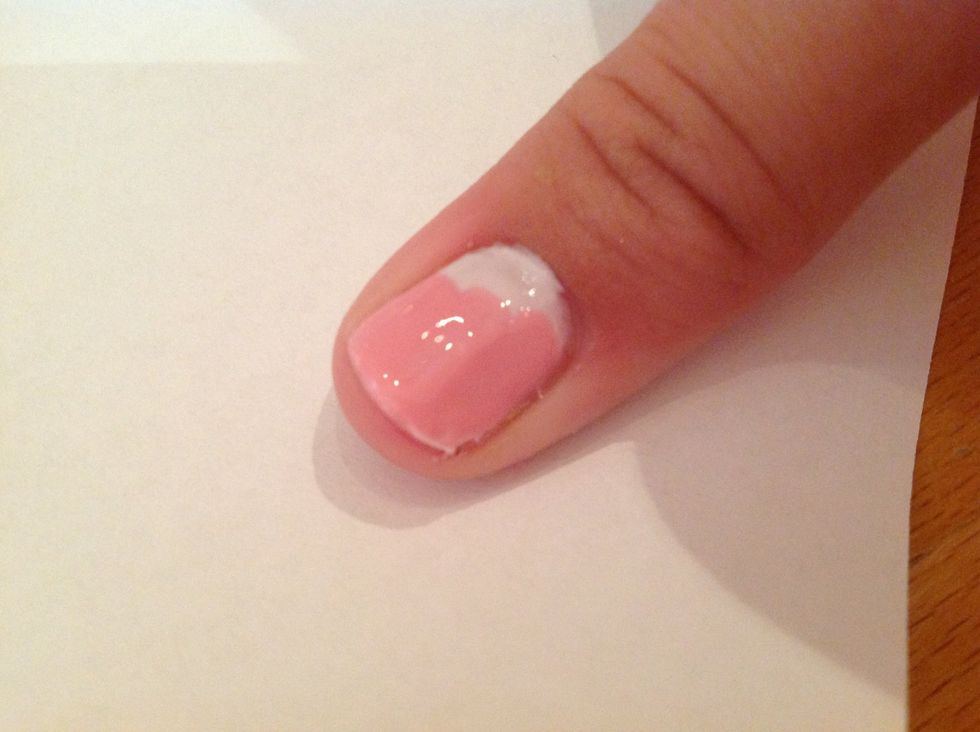 Do a second coat if you feel the need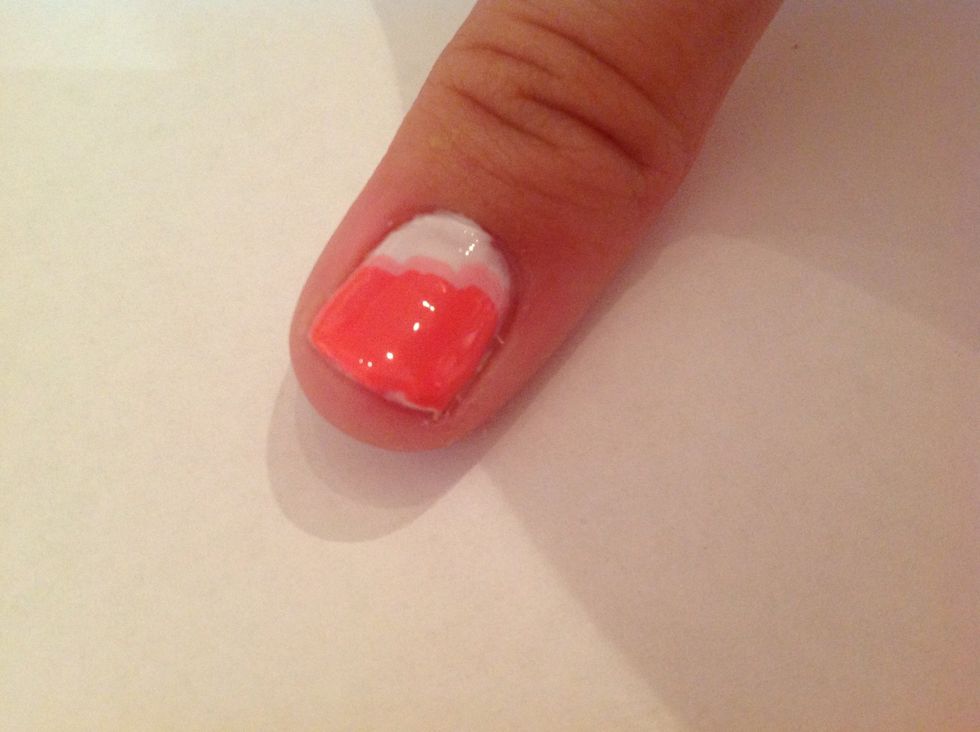 Now do the same thing with the second coat, only this time make them all a little higher, so you can still see the first colour.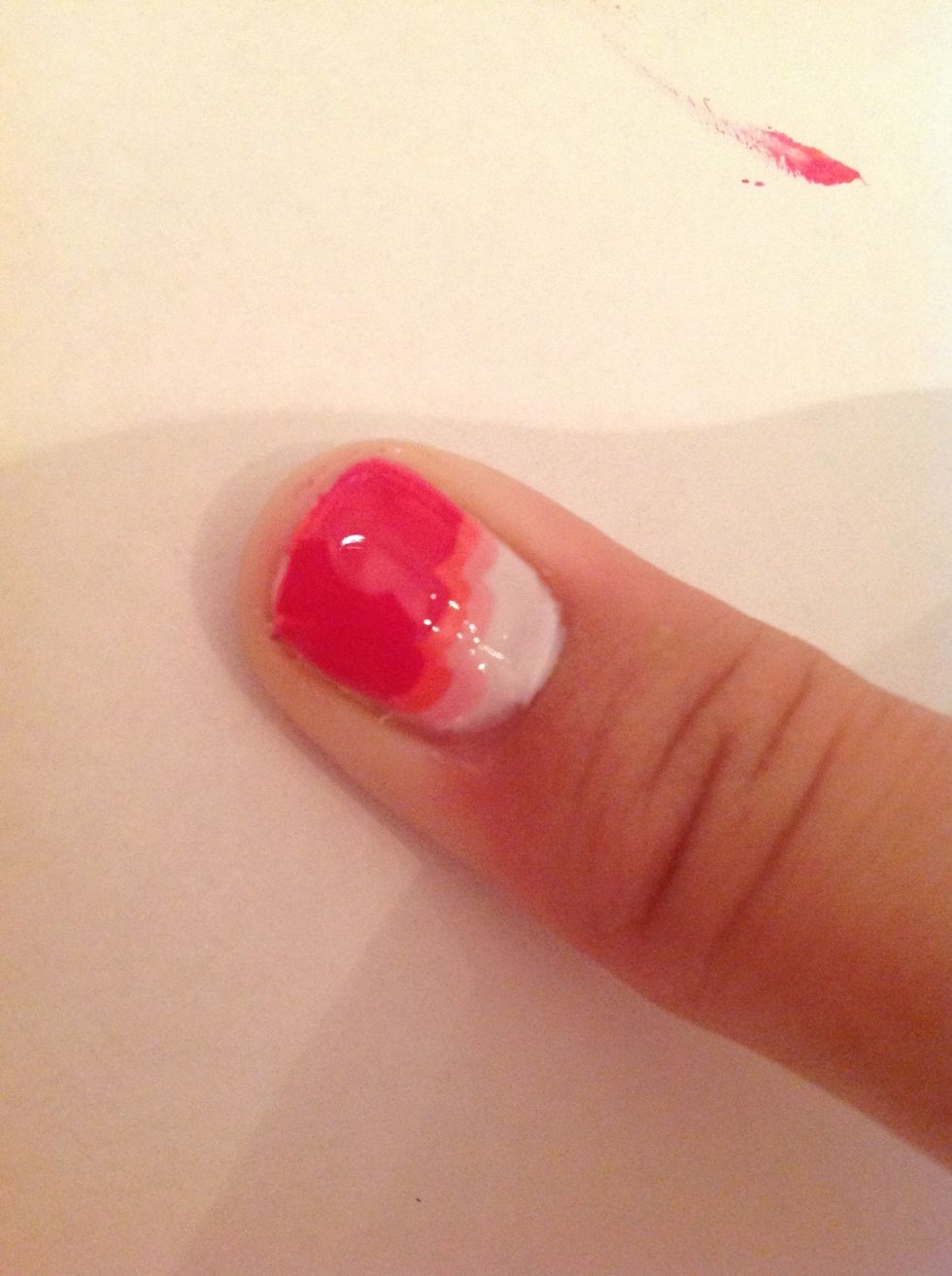 And finally do the same thing with the last coat, and add a top coat on top if needed. Touch up messy bits with earbuds soaked in nail varnish remover