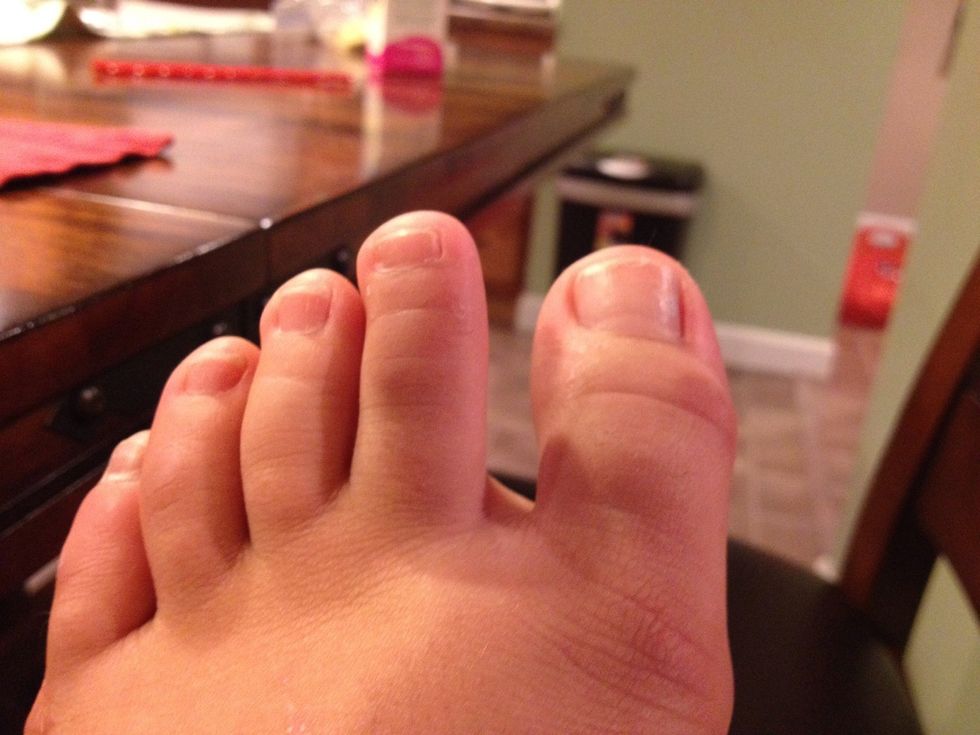 Start with clean toe nails. Use your nail buffer to buff them up.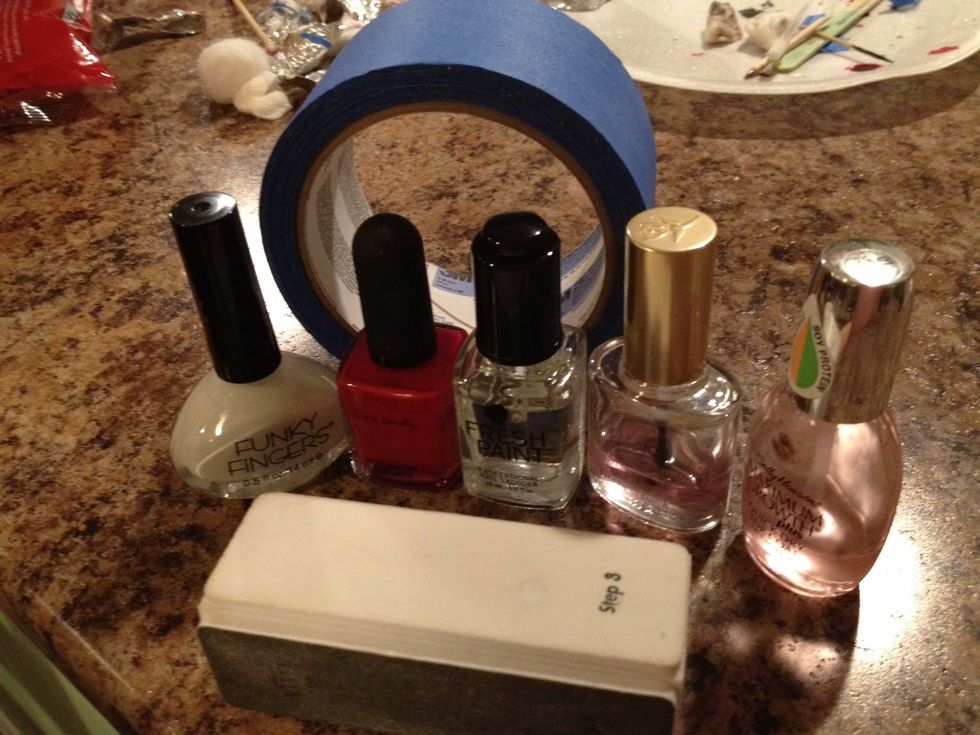 My supplies.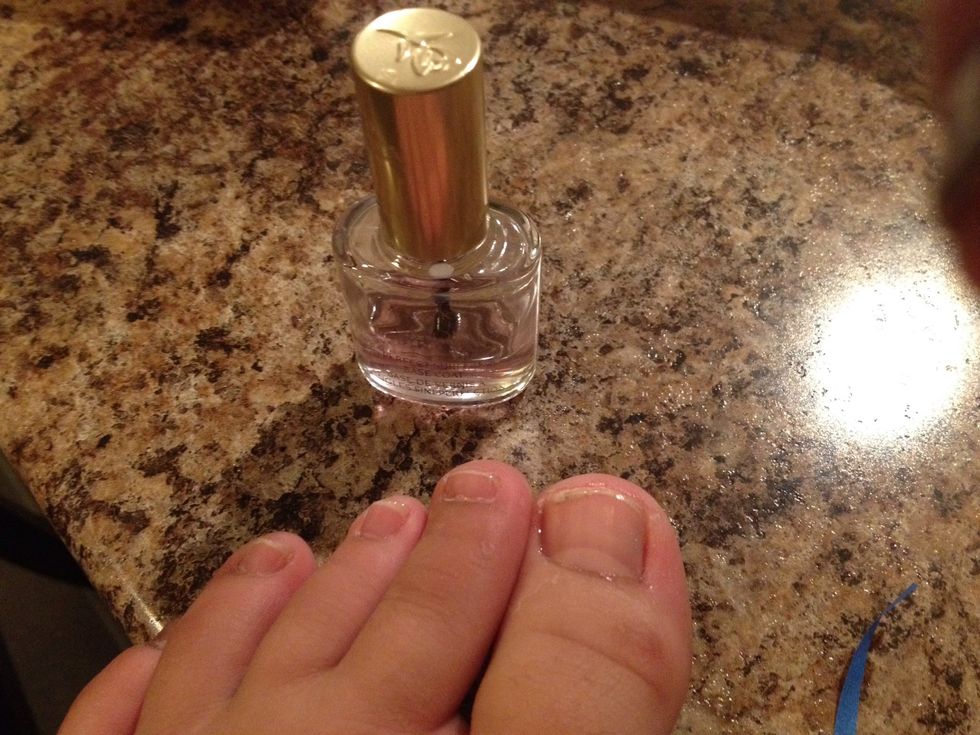 Add base coat.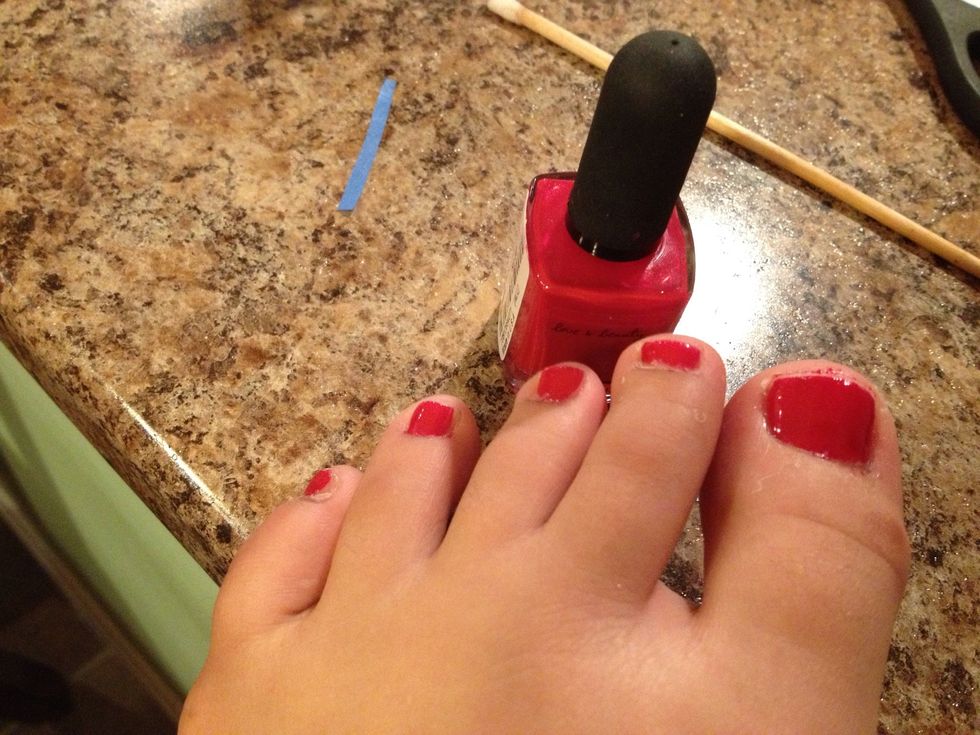 Paint one layer of red on your toe nails.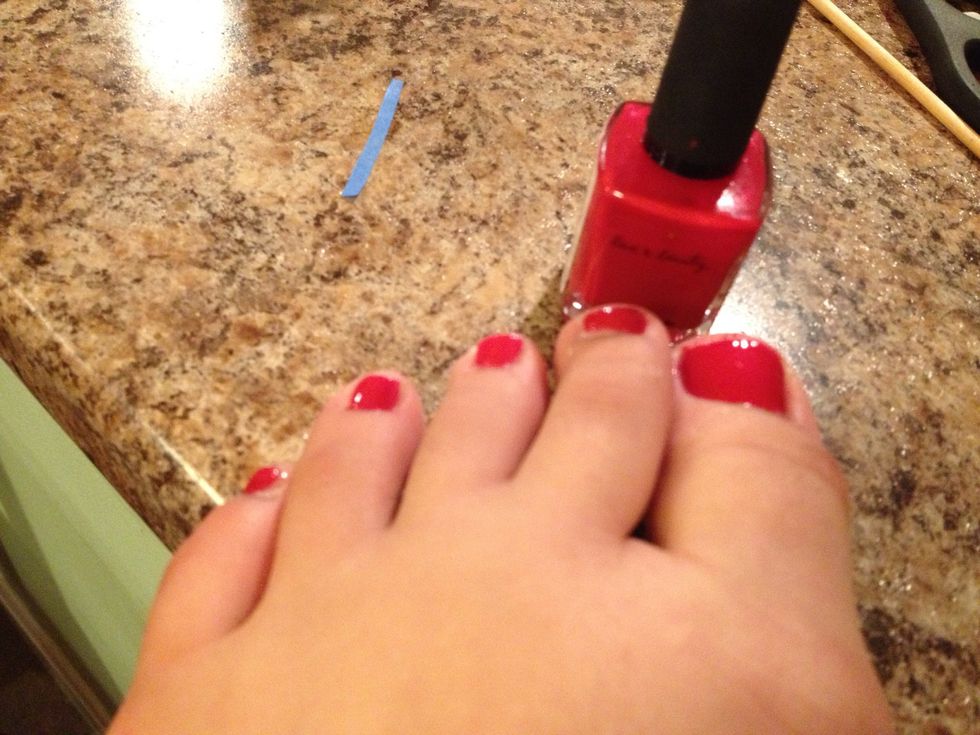 Add second layer of red polish.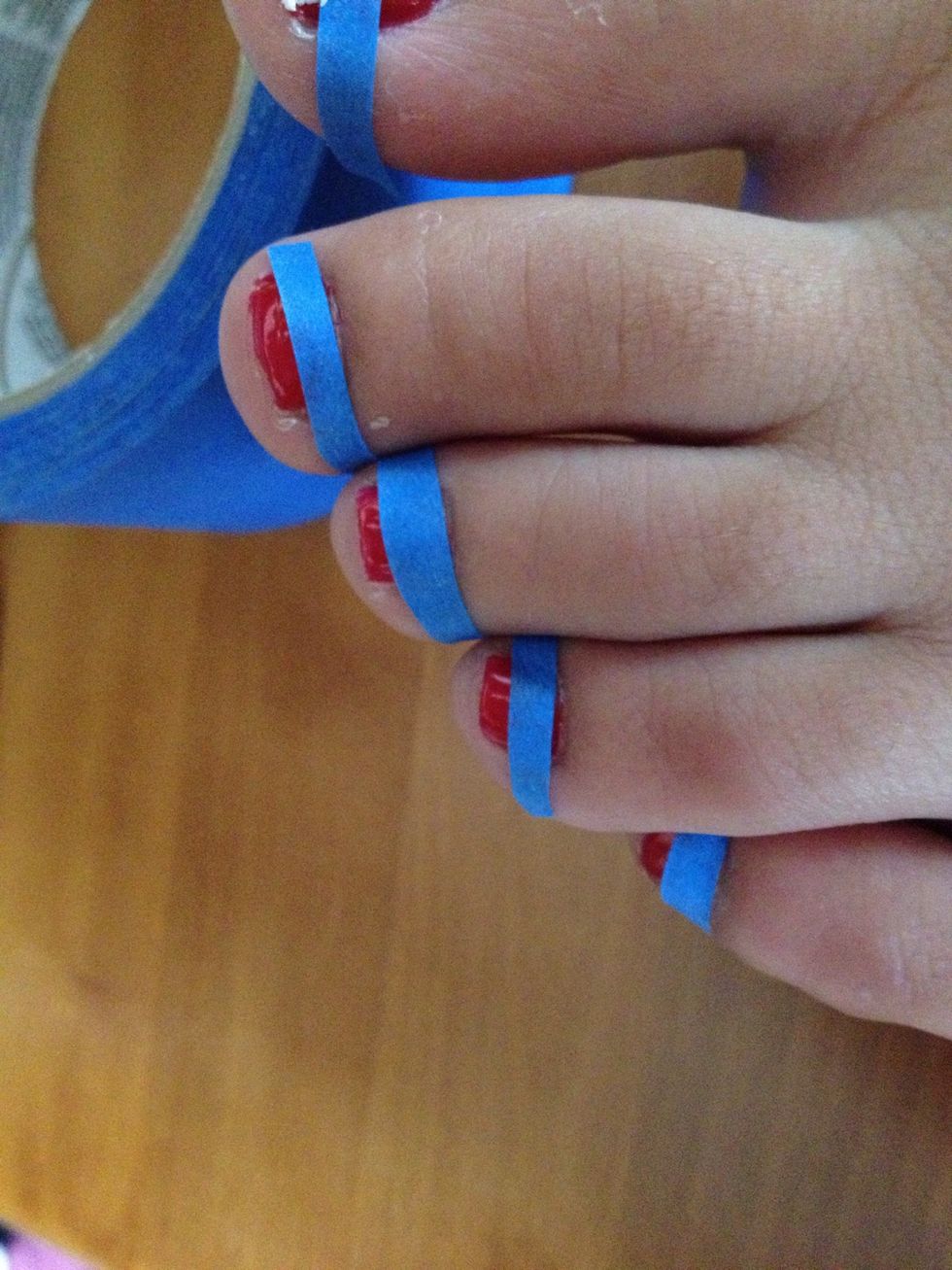 Add small strips of tape when your nails at FULLY dry. If they are not dry, the tape will take off the nail polish.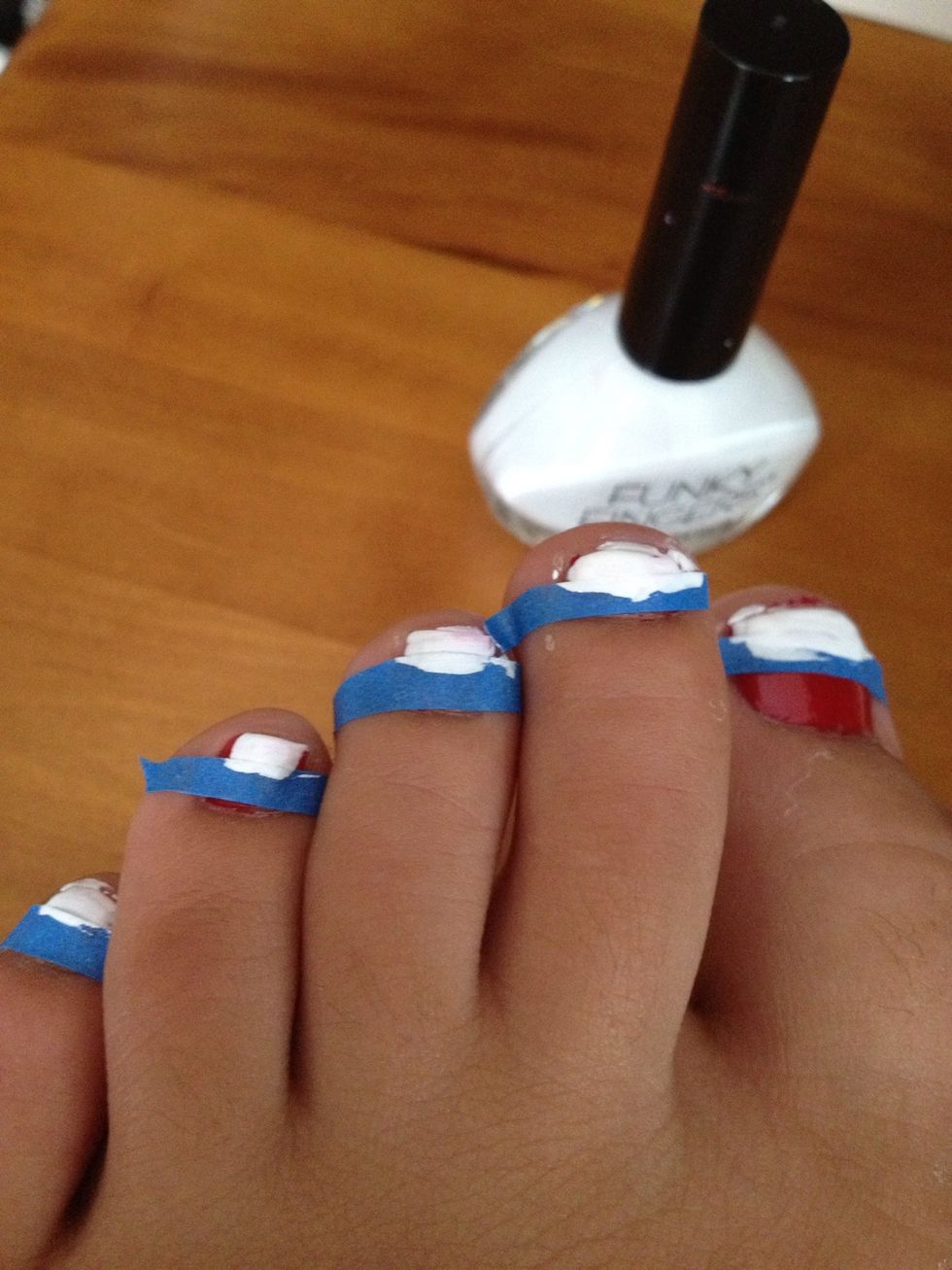 Add white to the top part of the nails above the tape. It is ok if the white nail polish touches the tape it just can't go over.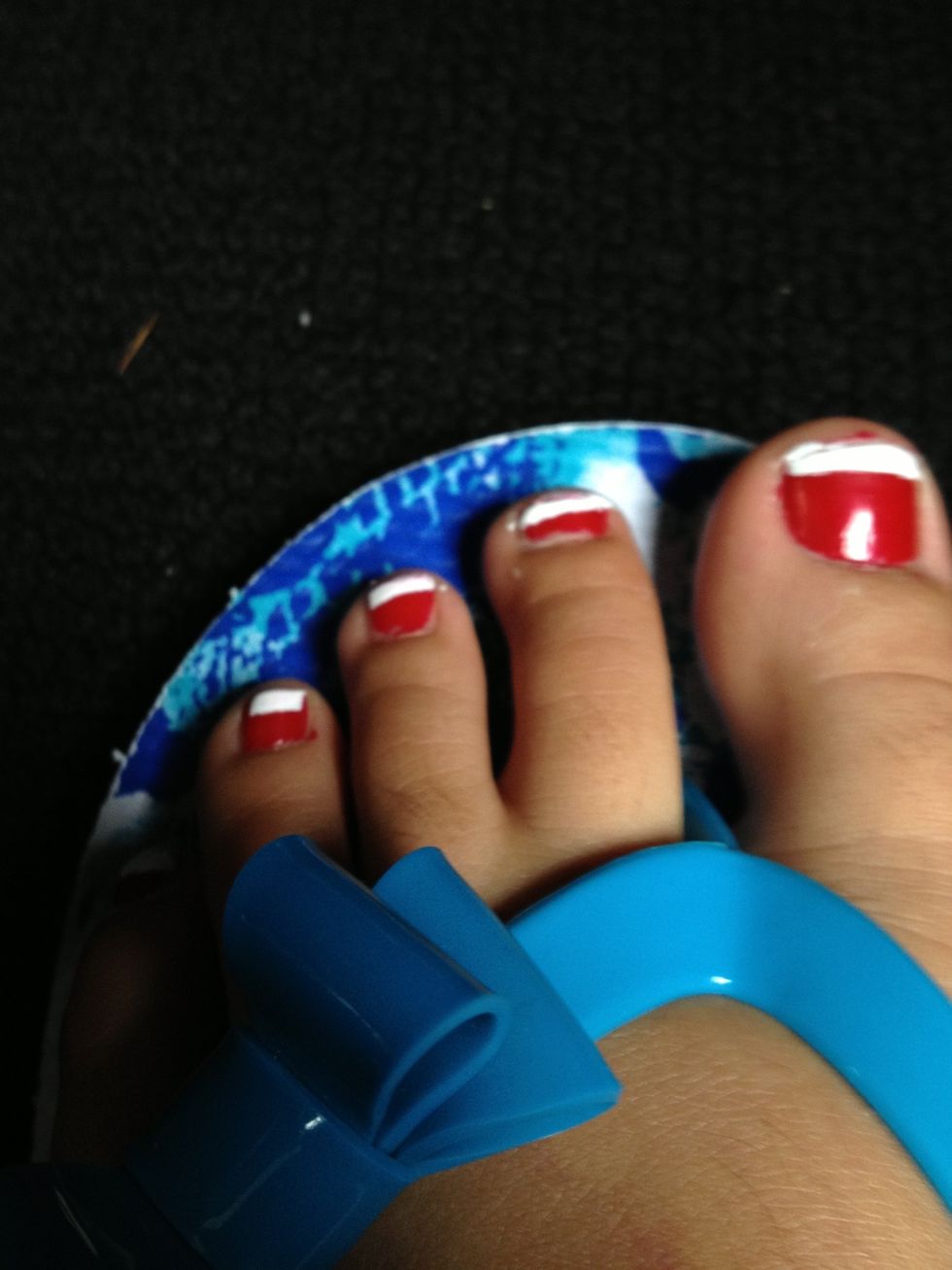 When dry remove tape. You can clean up the edges.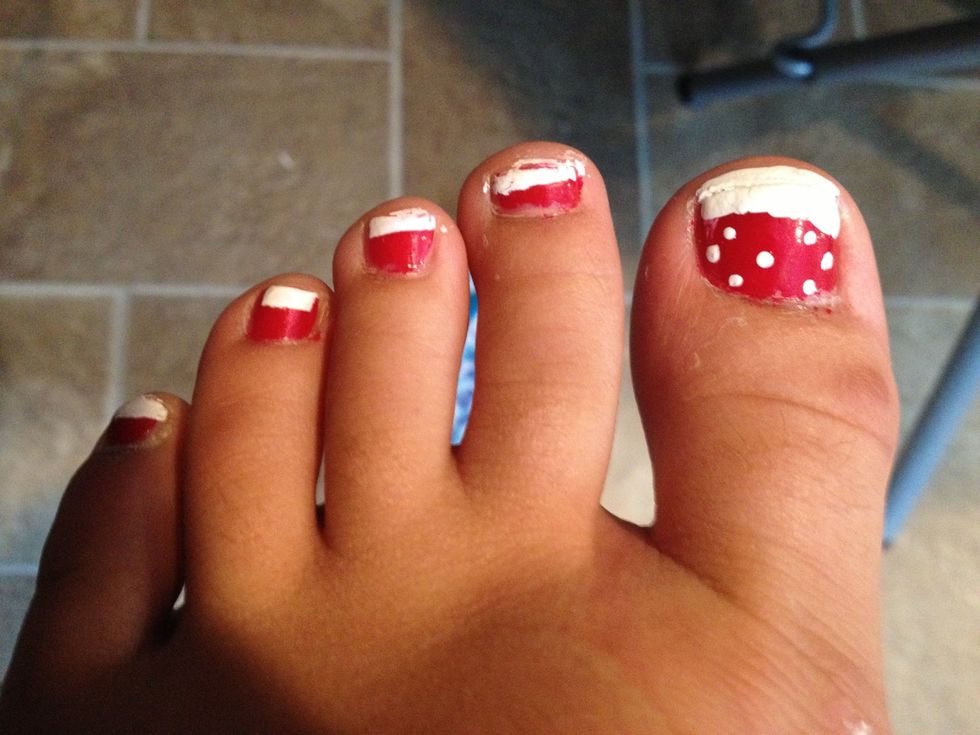 You can add a cute design on your big toes or leave it blank. I added white polka dots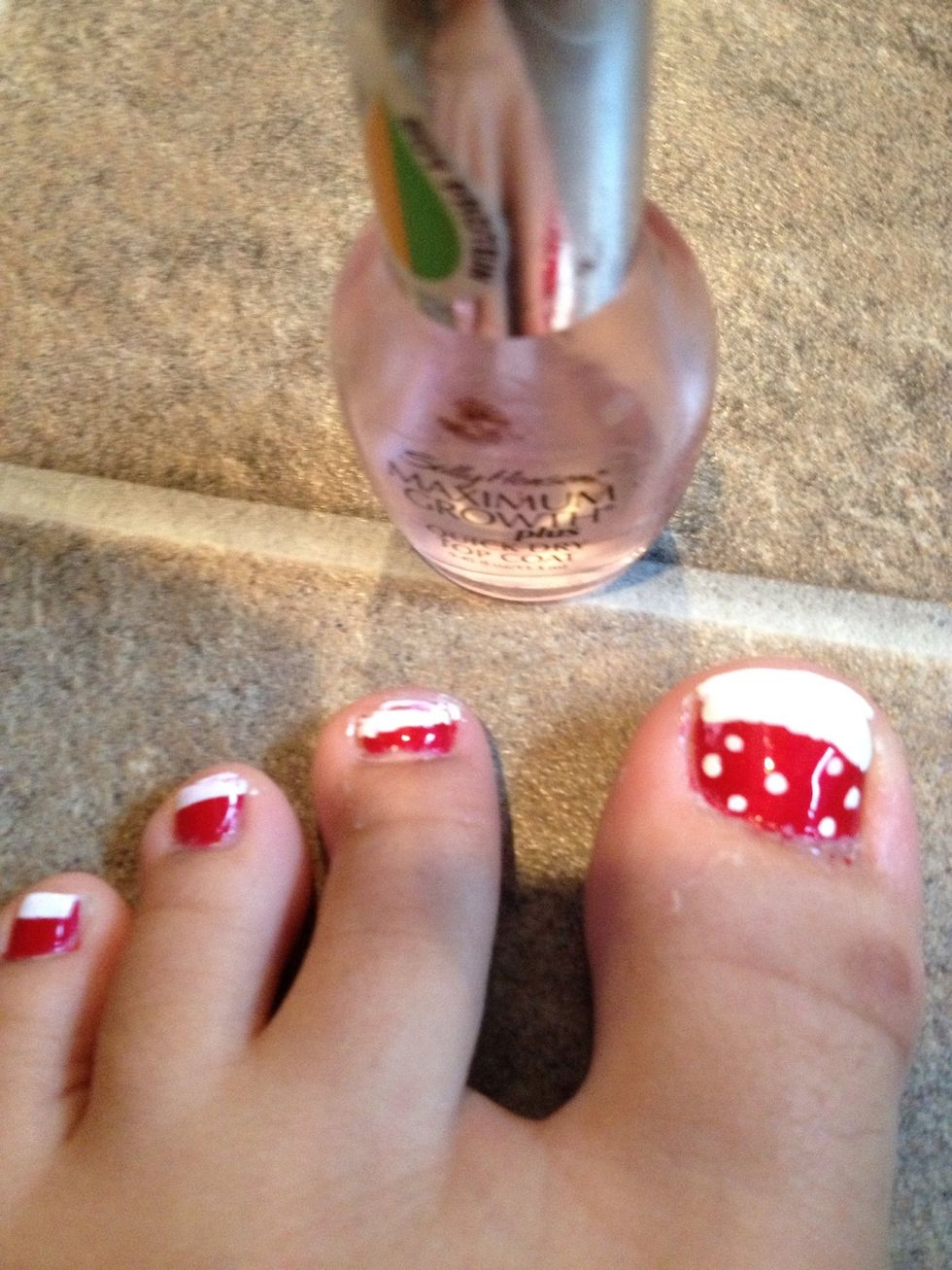 Add a layer of top coat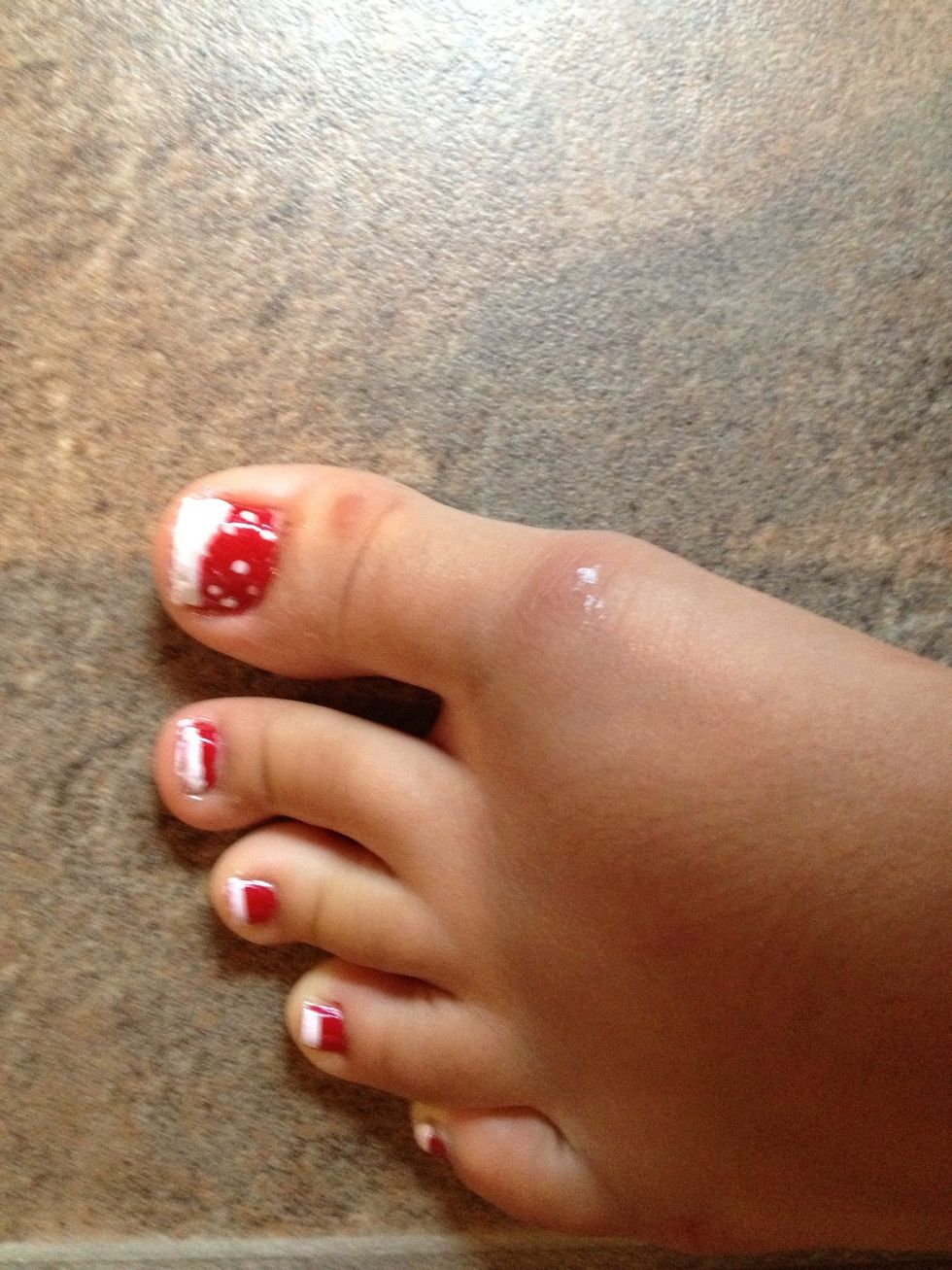 This is them finished.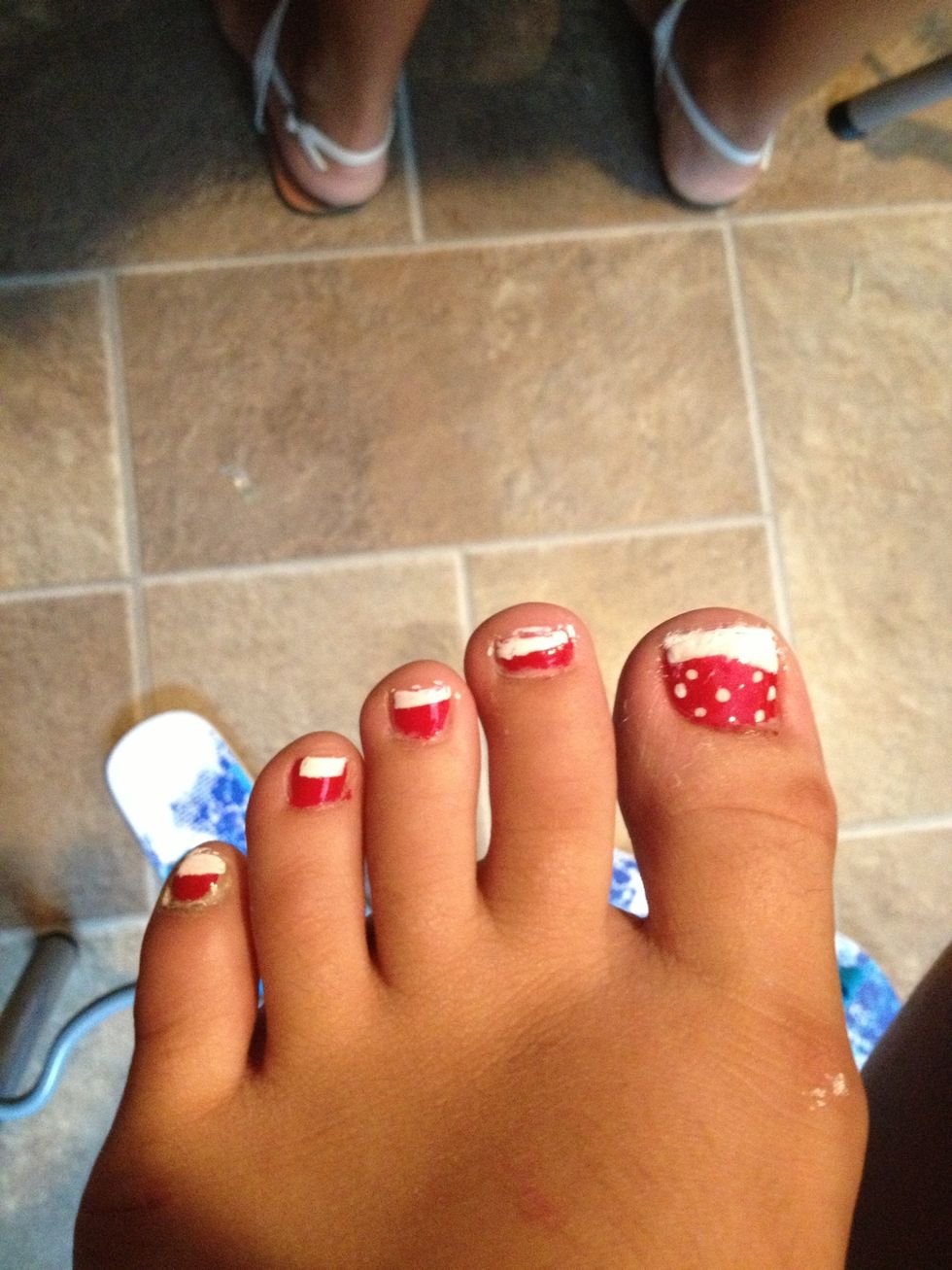 Better picture. If you got too much nail polish on your toe (like me), you can take it off with nail polish remover.
Thank you for watching. Please look at my other guide and be sure to follow! Thanks hope it helps you!
Red nail polish
White nail polish
Base coat
Top coat
Nail buffer
Tape