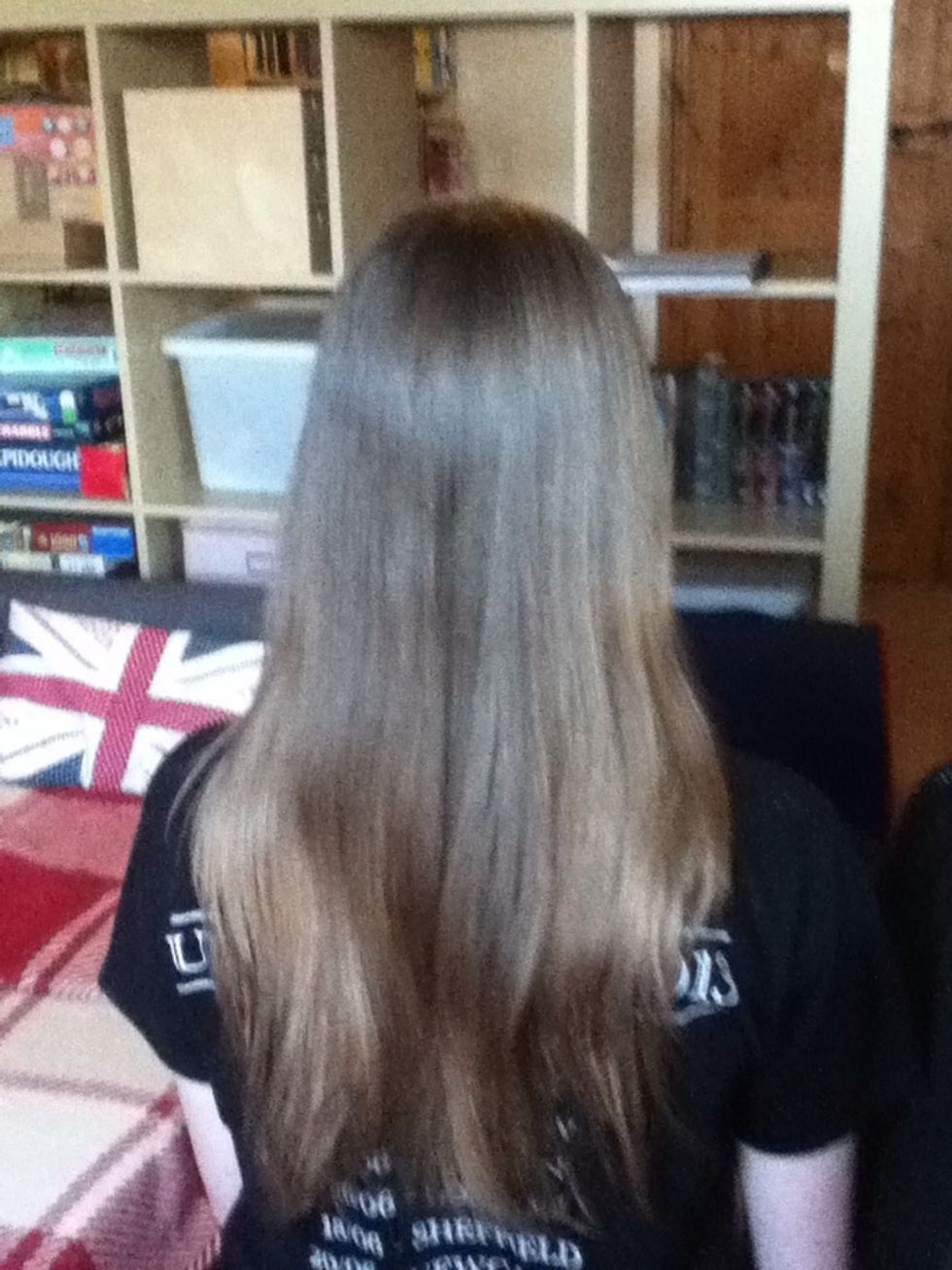 Brush your hair well so there are no knots.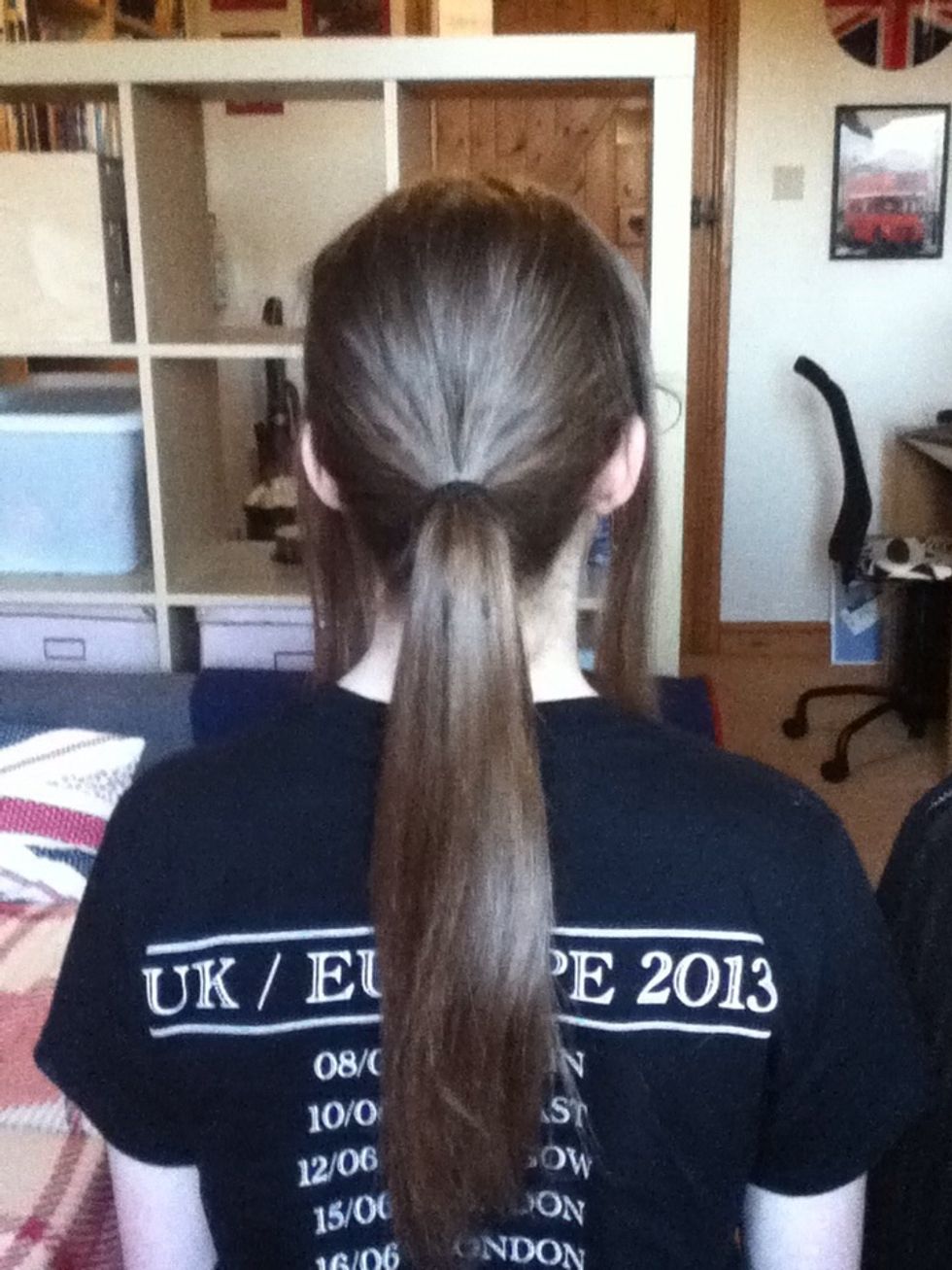 Put your hair in a ponytail in the middle of your head. Leave a small section of hair out on each side.
Braid your ponytail and secure with a hair tie.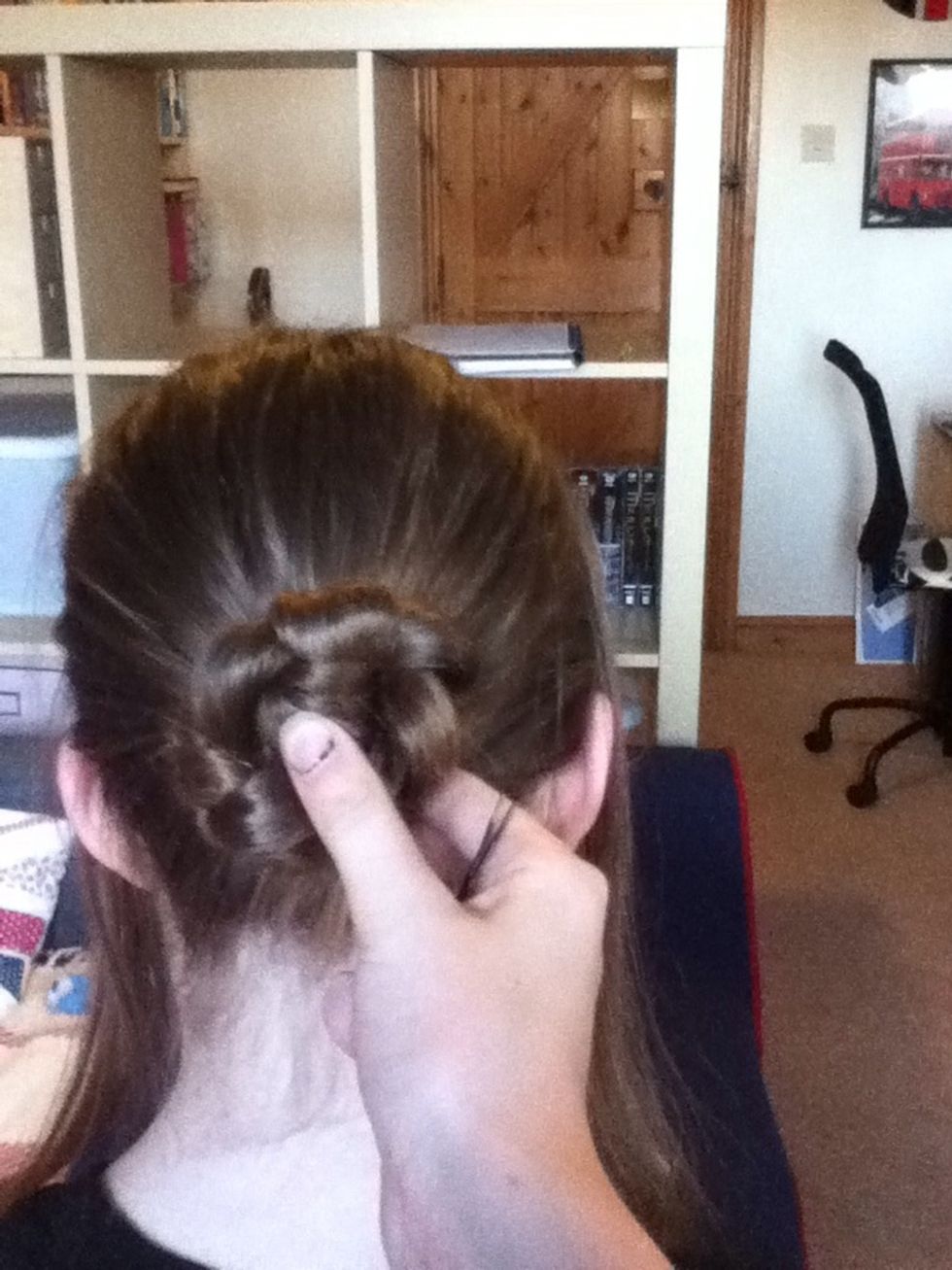 Coil the braid.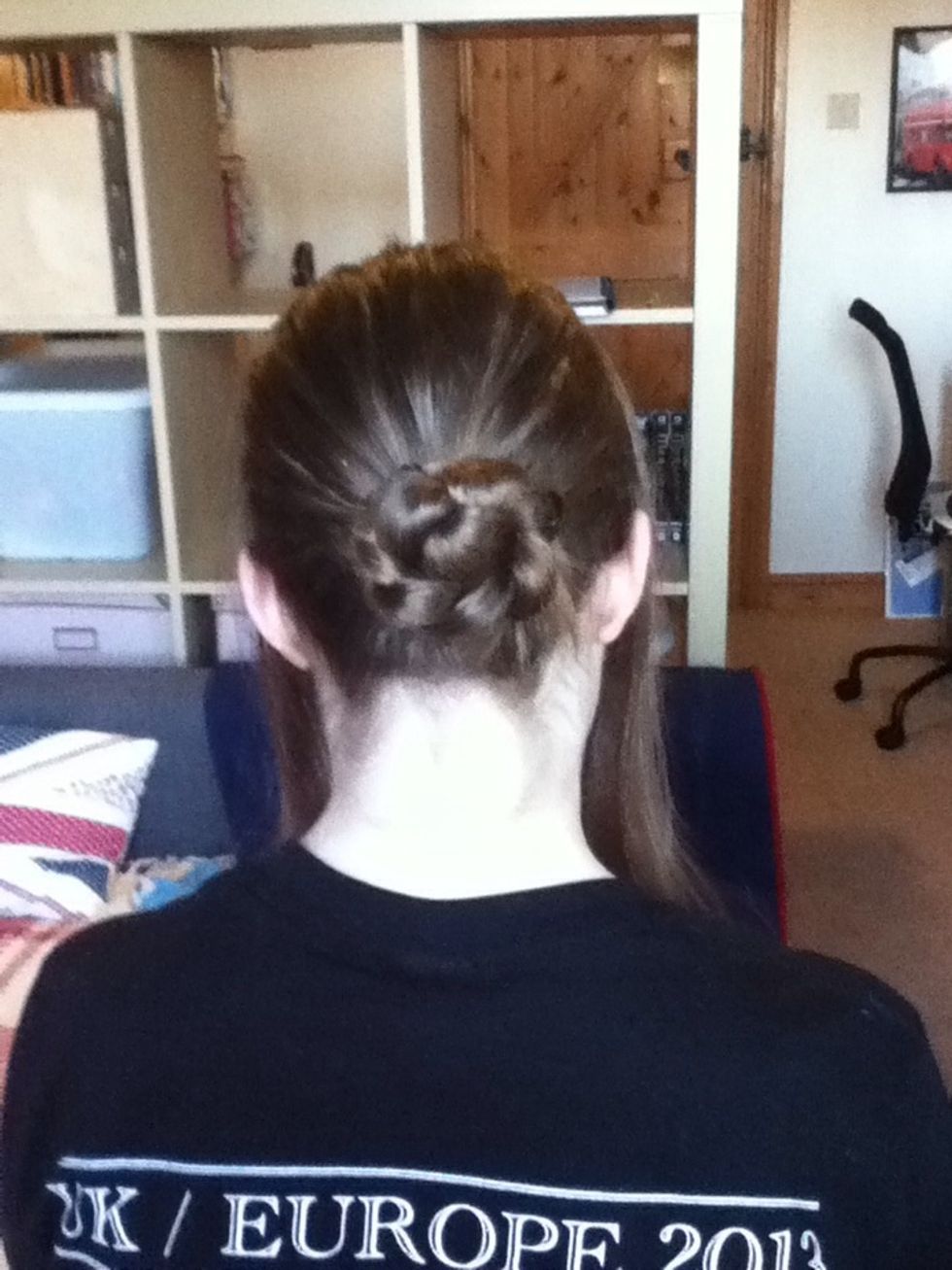 Use bobby pins to secure the braid.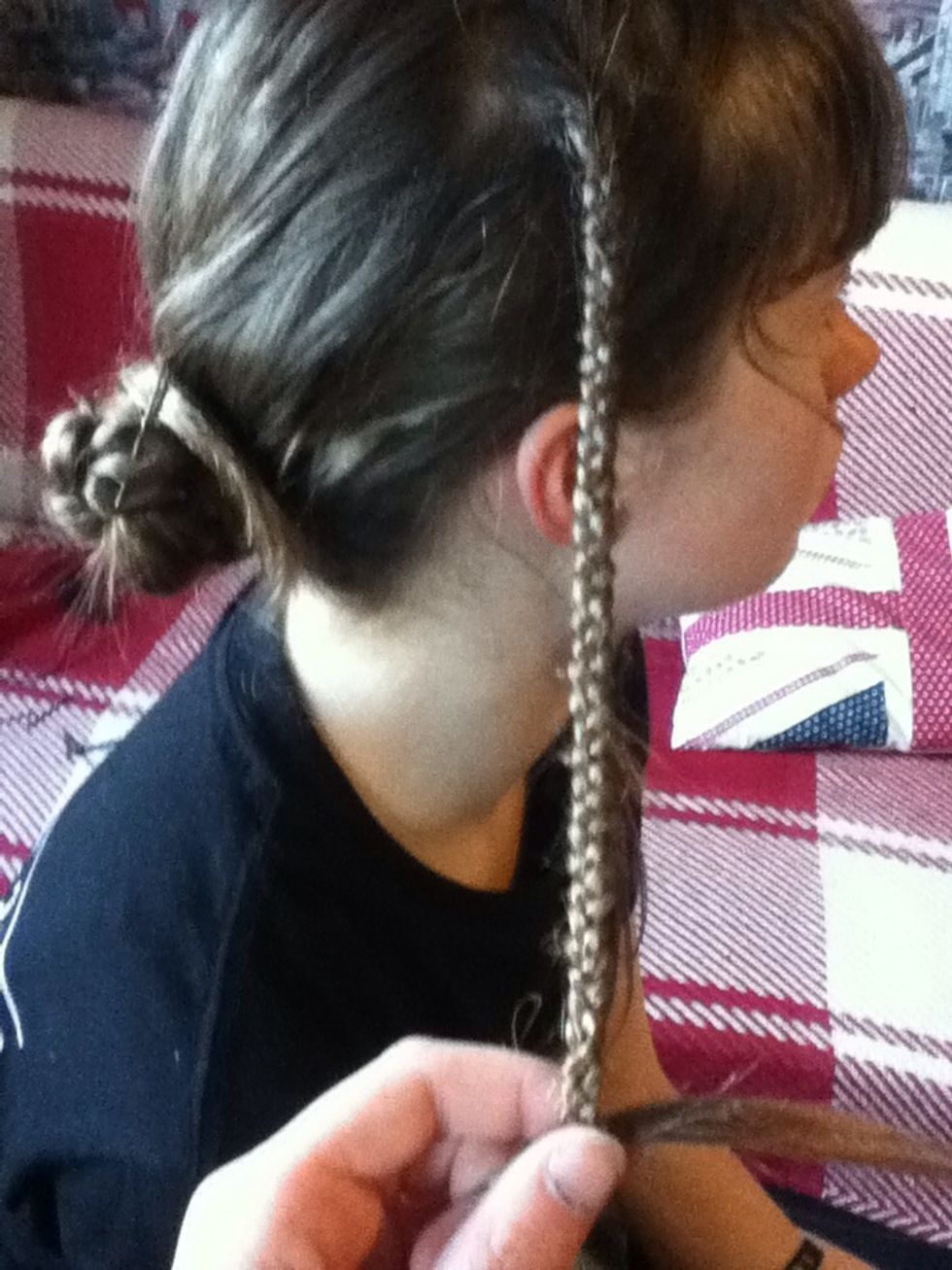 Braid one of the sections of hair that you left out before.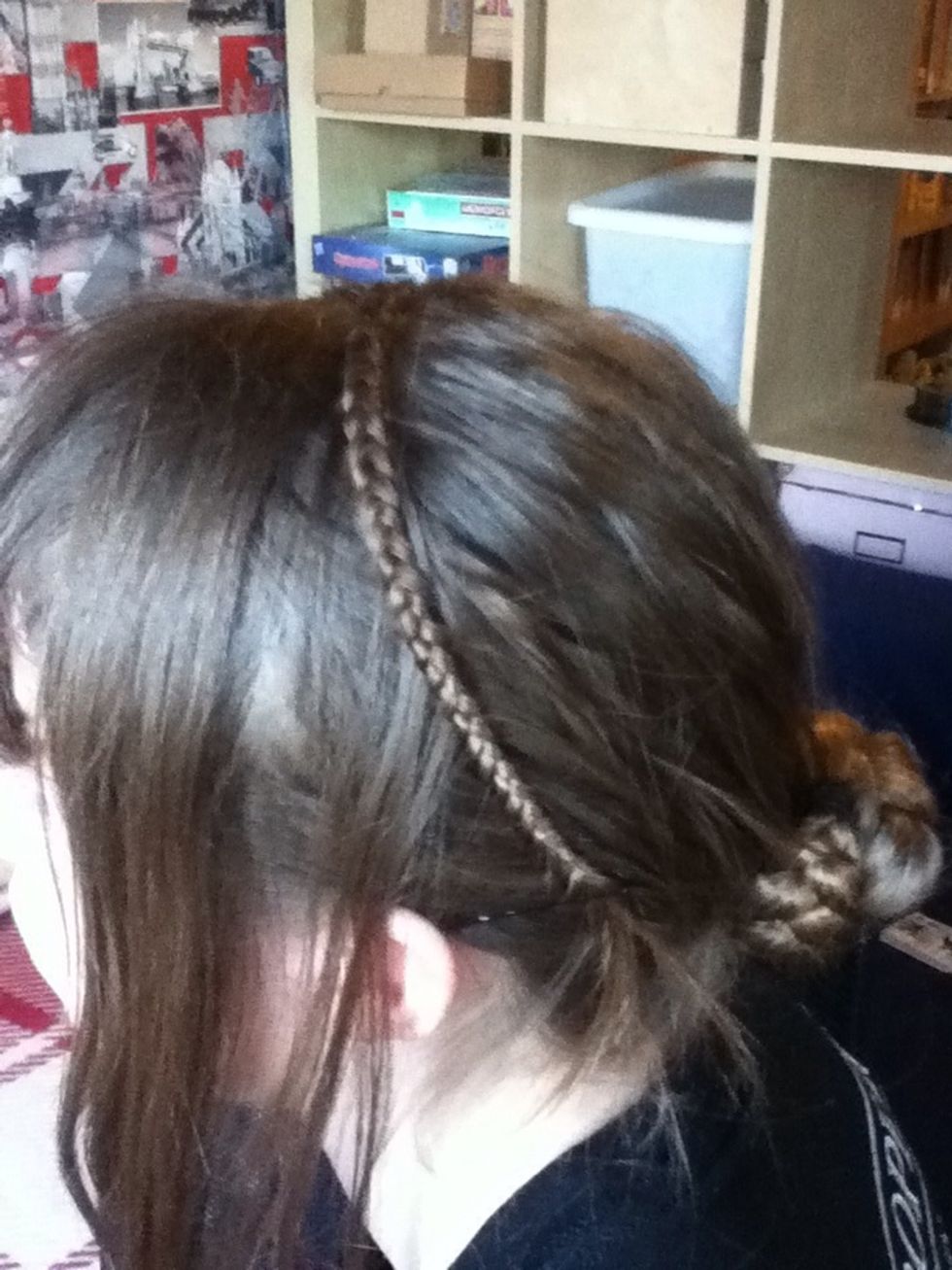 Wrap the braid around your head and secure with a bobby pin.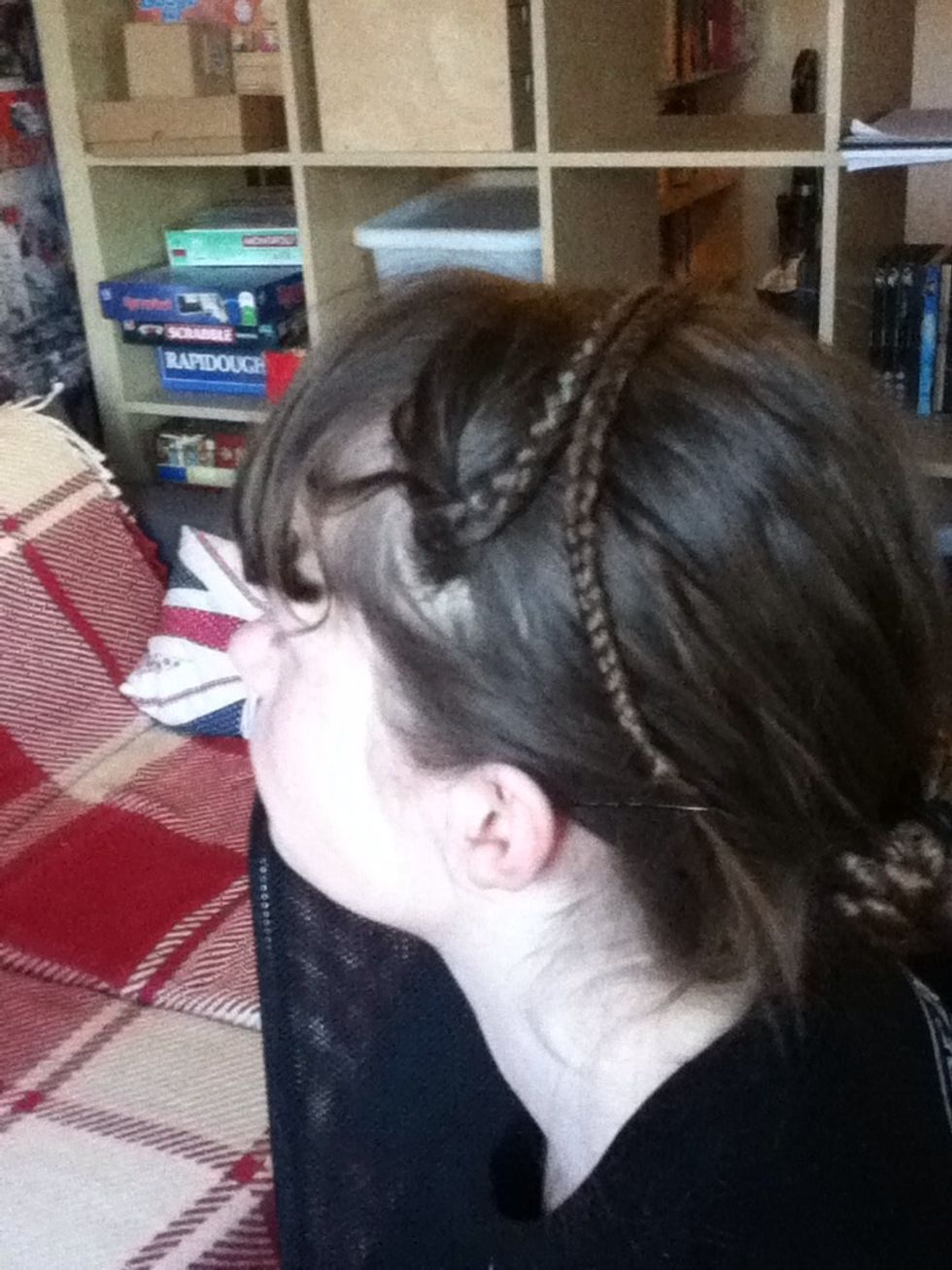 Repeat on the other side!
Use bobby pins to neaten the two braids.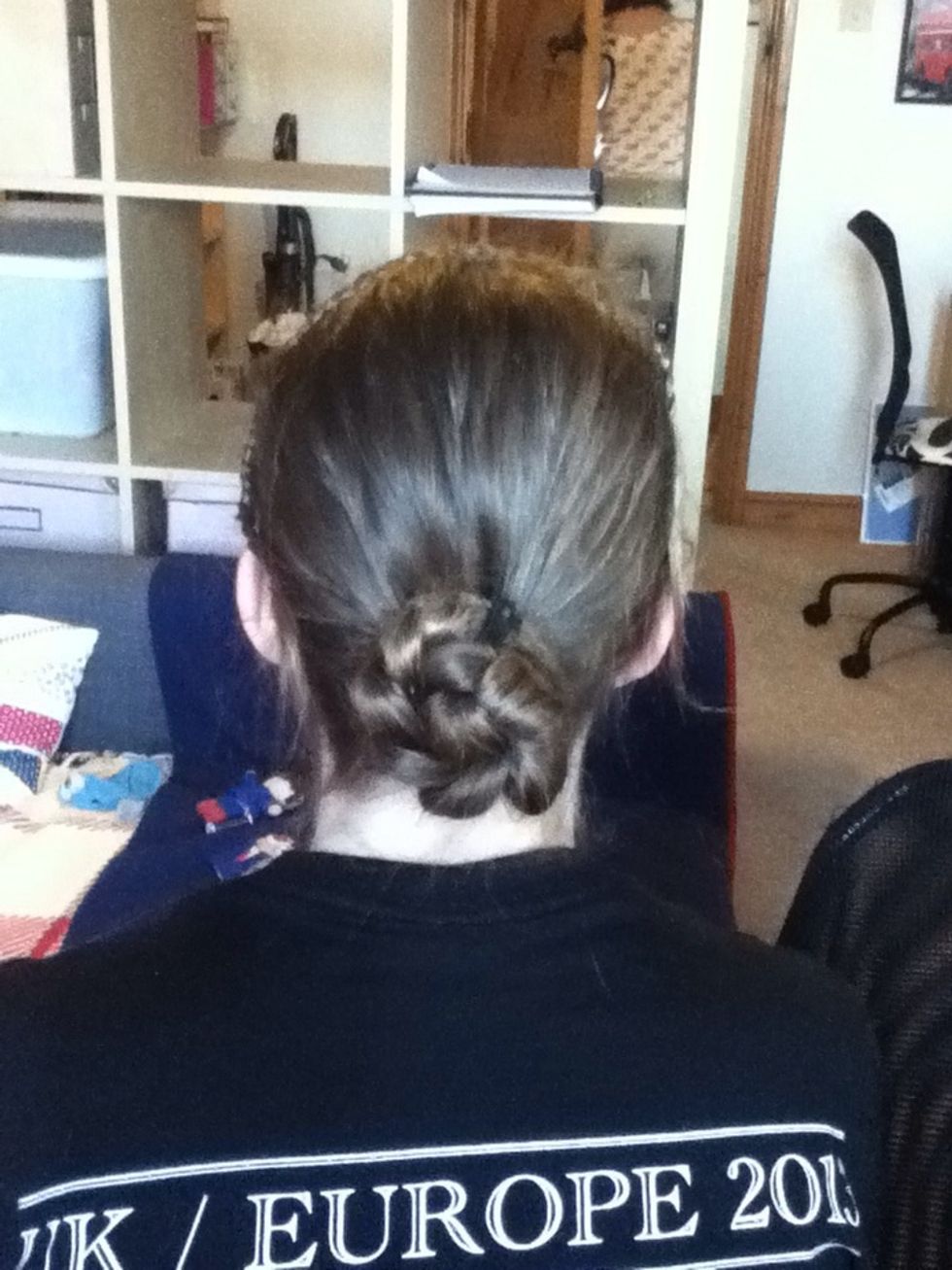 Back view...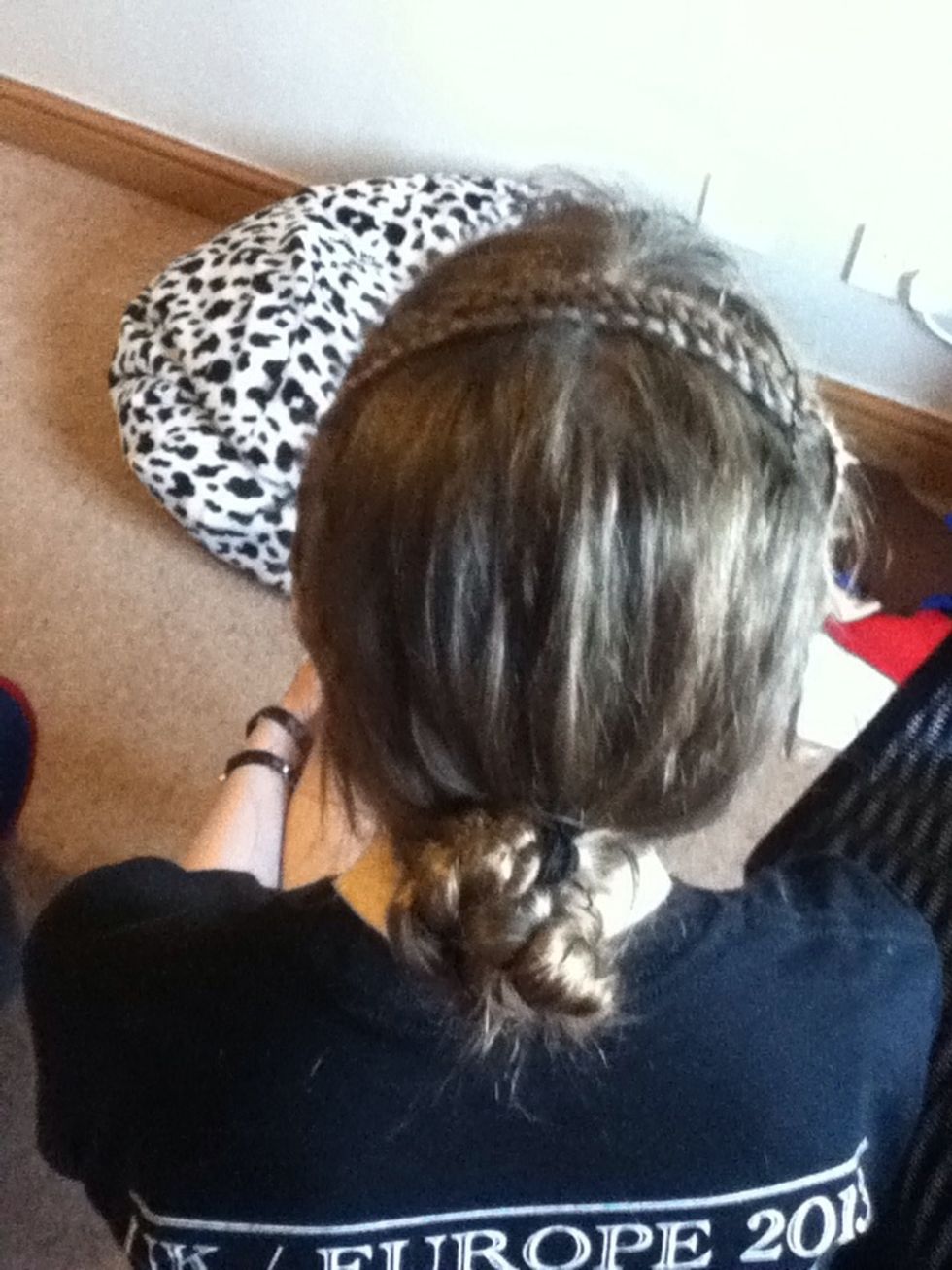 ...And the top view!
I hope you enjoyed this guide! If you have any requests for hairstyles, please leave a comment in the comments section below!