This spin is commonly used in the middle of a dance. There are really no variations besides the way the arms are used/placed. The character spin is usually considered a higher difficulty spin.
Start with your feet together, which is called sixth position. Your knees should be bent, this prepares you for the spin.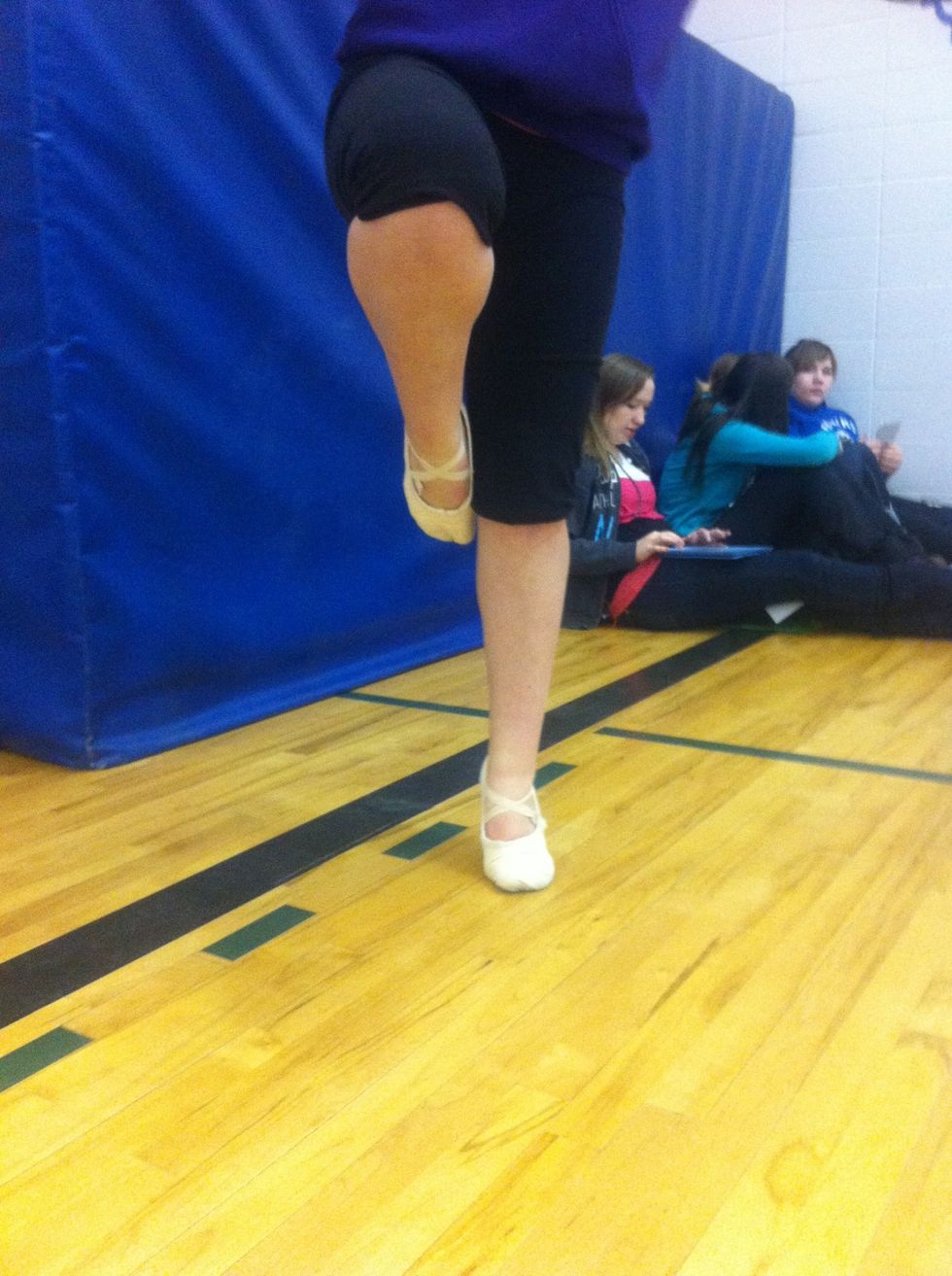 When going into the first spin from your starting position you need a few things. You must be in relavahe with your left foot, and your right foot should be pointed, knee forward and high.
Your arms will usually start here. Your right out straight in front of you, and your left out beside you. Keep your arms straight and strong whole spinning.
Dance shoes (optional)
Active wear