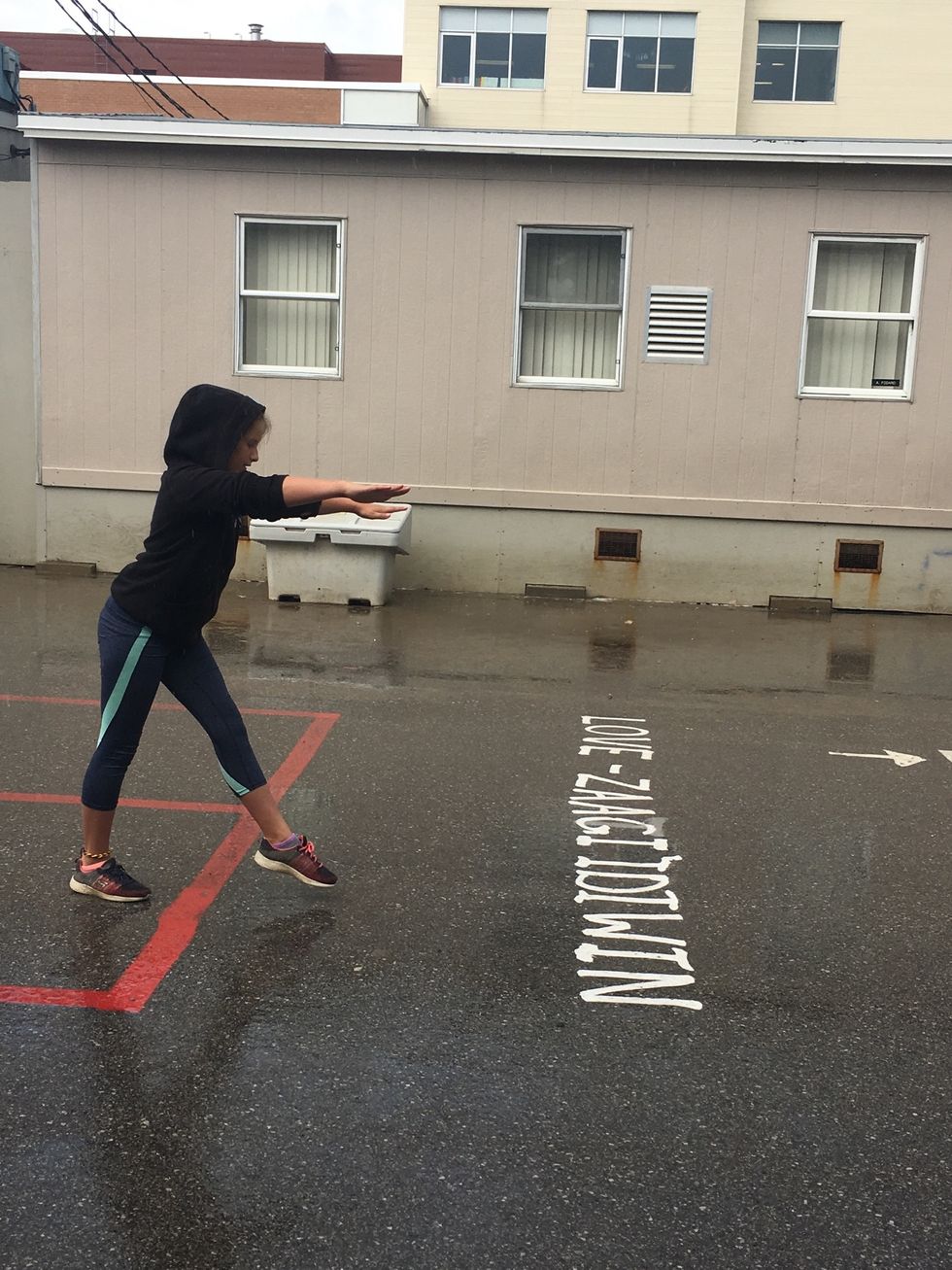 Here you see your arms are straight in Front of you in acro first. And your dominant foot is stretched out in front of you as well.
Now you start to lean into the ground with your arms stretched out.
Now are your hands are on the ground and you're legs are stretched out in a split in the air.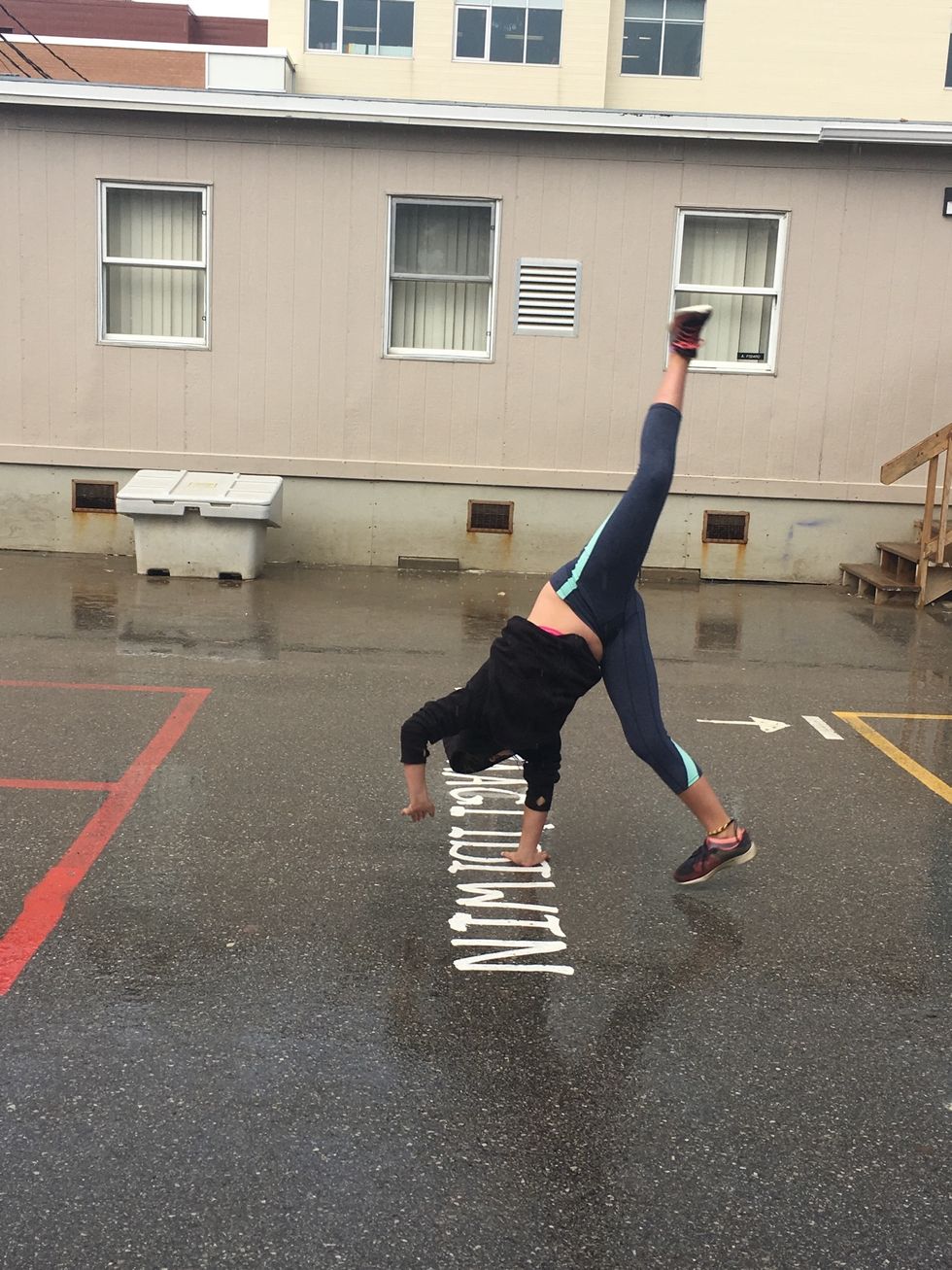 Now you're legs start to come to the other side of you.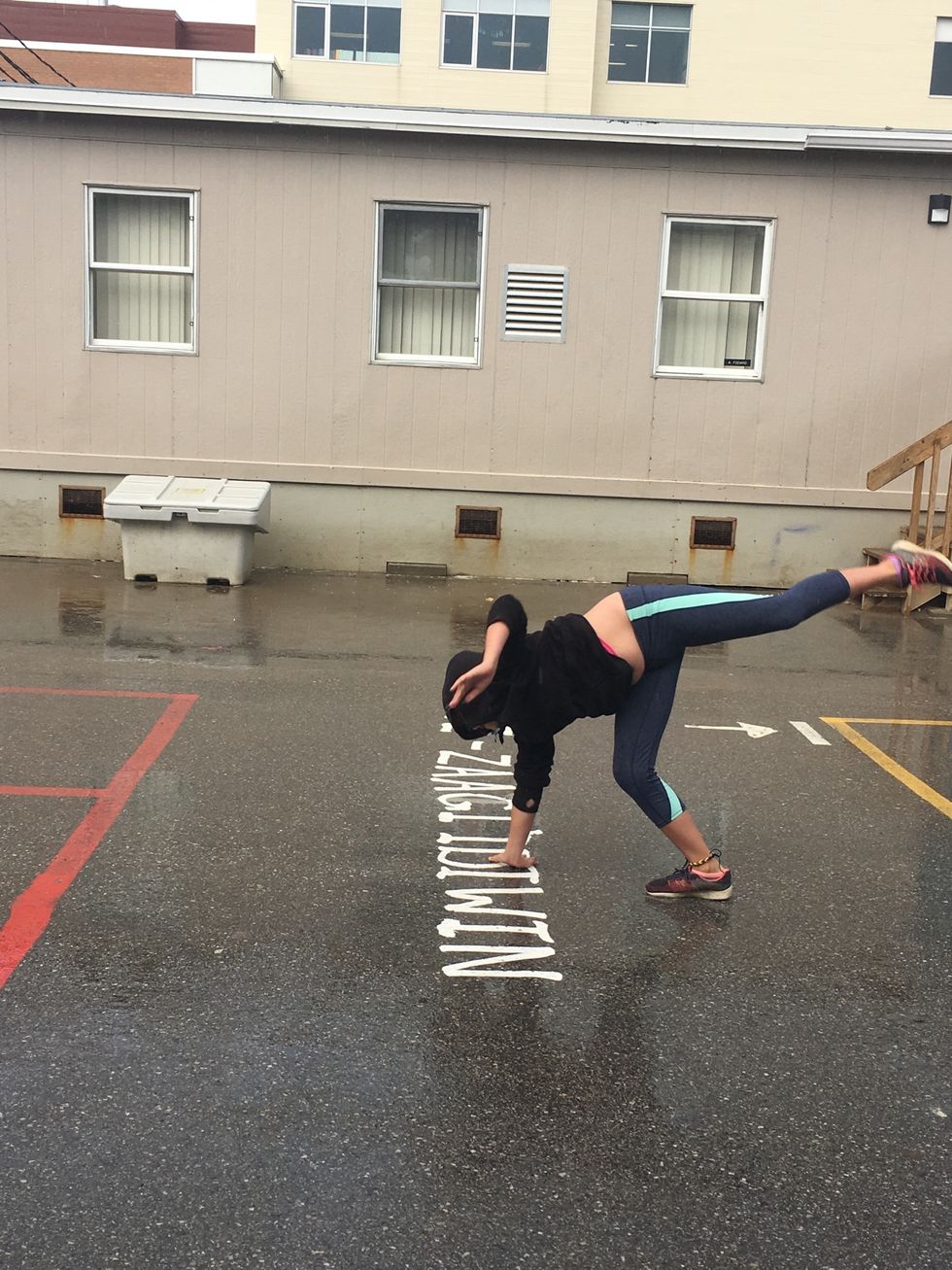 Put your legs on the ground and start to bring your body up.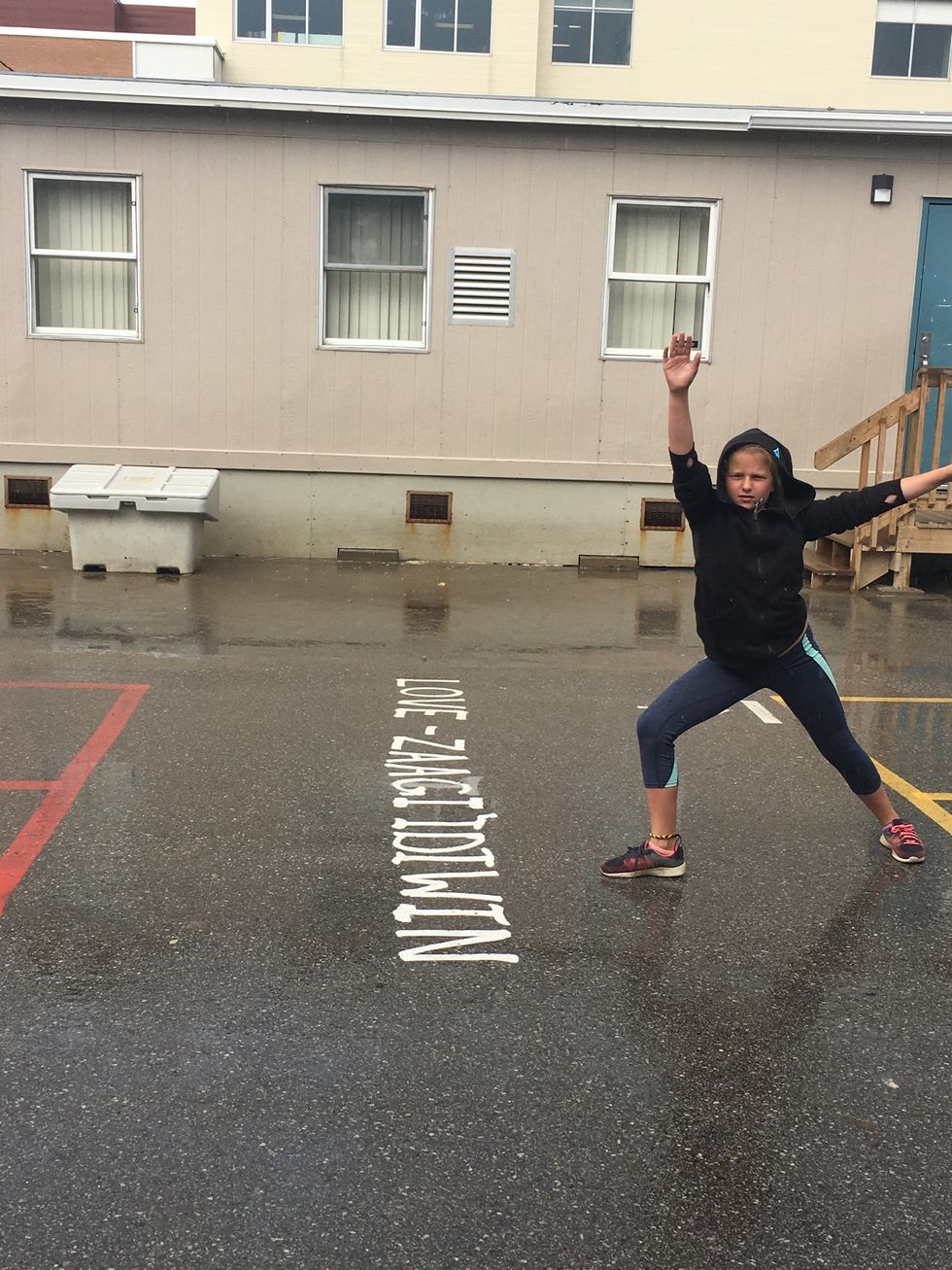 This is your final position. It is called acro first.
Yourself
Cushion for your hands (optional)